As you know, meal prep and eating less refined foods is on the top of my list during 2014 (and after). I figured there was no better way than to combine the two and post it as my very first recipe of 2014.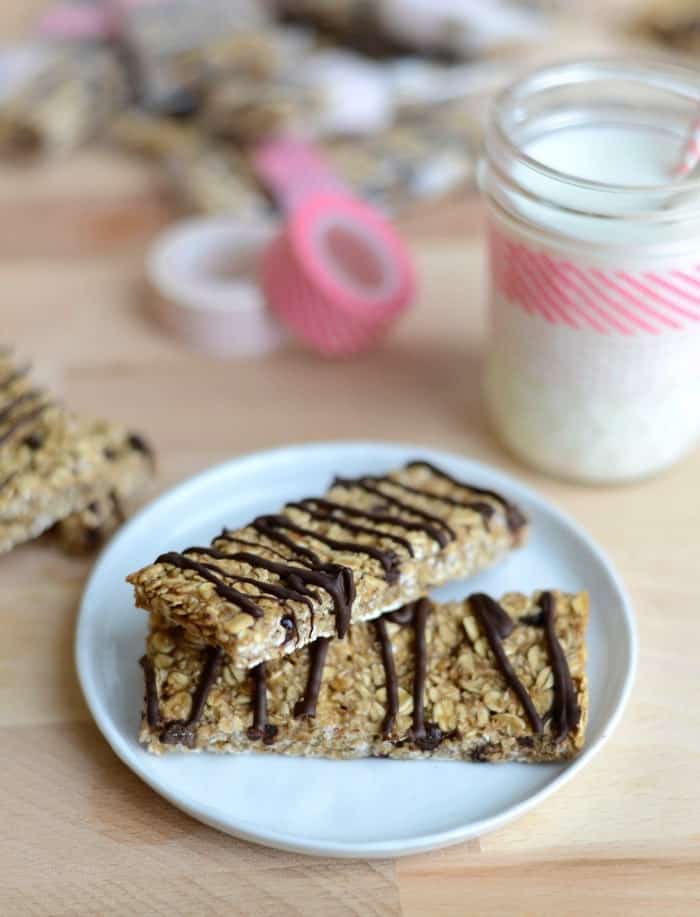 These chewy PEANUT BUTER banana granola bars actually contain NO peanut butter at all. I used peanut flour, so that they would have less fat, but the same amount of protein. I've had a few readers reach out asking about peanut flour substitutions, so I thought I would start using it again in recipes.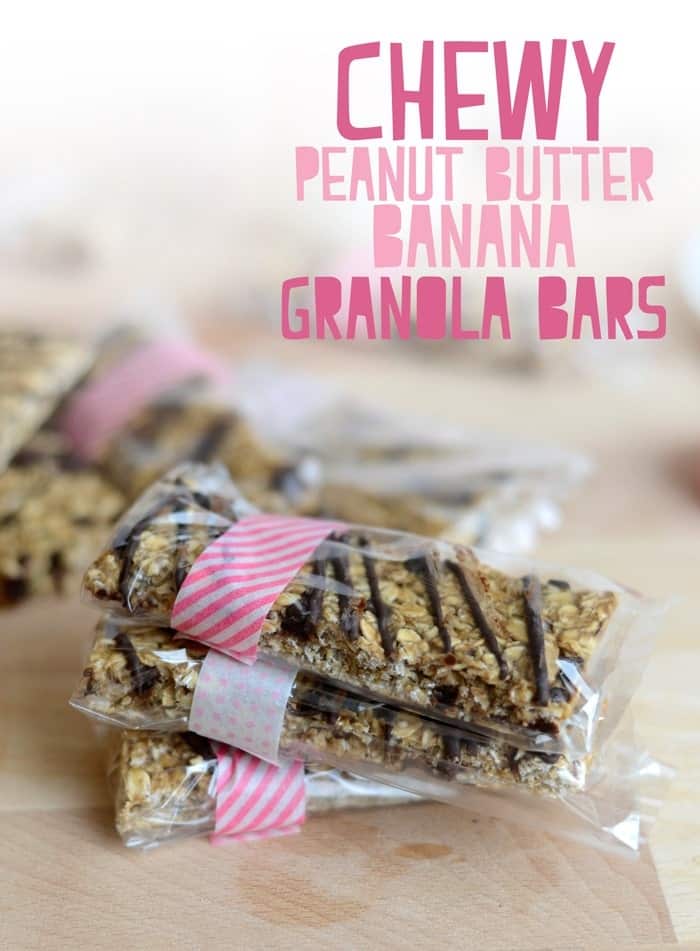 How freaking cute are these all wrapped up? I used candy bags I found at Sur la Tab and adorable tape that was on sale at Target. I individually wrapped each granola bar, and popped them in the fridge so that they will last me a few weeks! I find that if I have them sitting out on the counter, I eat and eat and eat…even when I'm not hungry.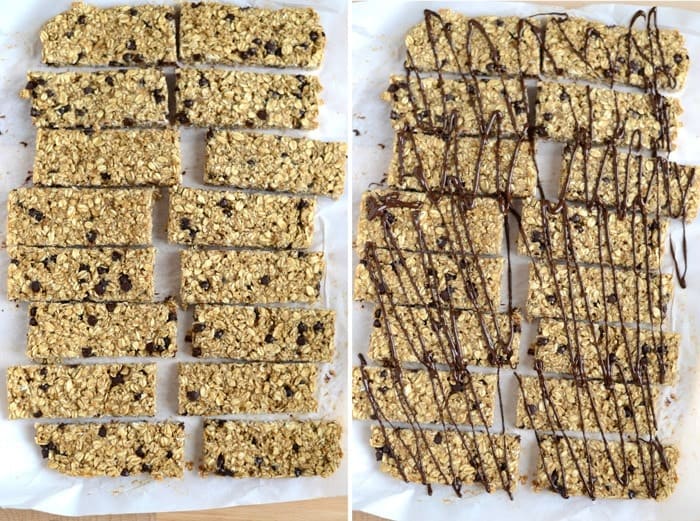 These would be quite perfect for a school/work lunch.
What's even cooler than the fact that you get to tell people you made your own granola bars, is the fact that these actually taste DELICIOUS and are good-for you!
Not many ingredients are needed to make these guys: rolled oats, bananas, peanut flour, brown rice syrup, salt, an egg white, and optional (but necessary) dark chocolate chips.
You can even drizzle more chocolate on top to make them look pretty.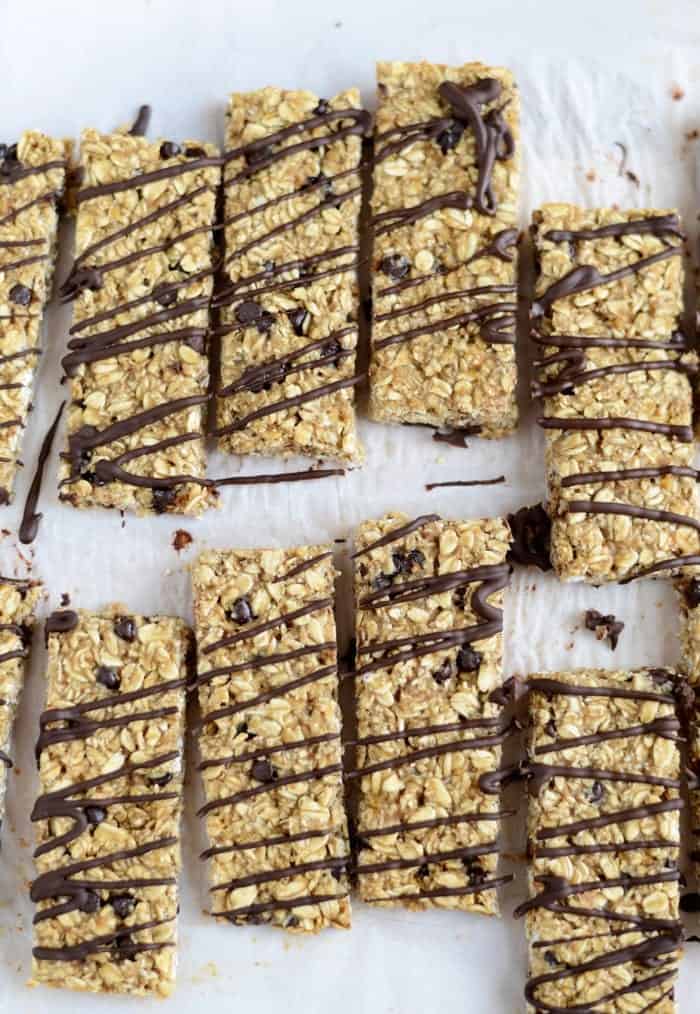 I don't have kids, but if I did…they would be the coolest kids in school with one of these guys in their lunchbox. Just sayin…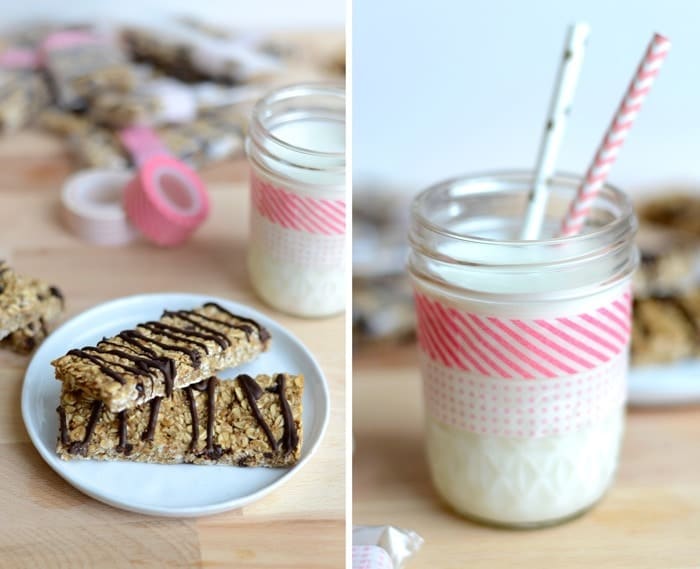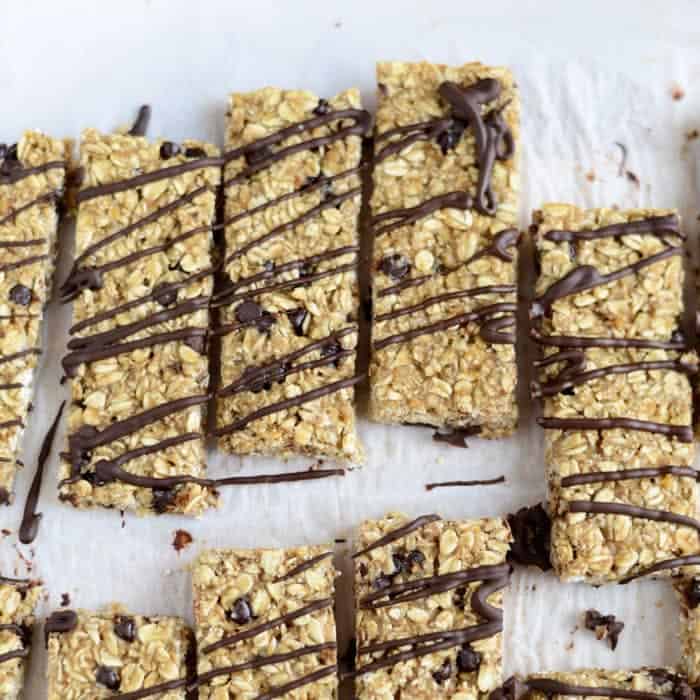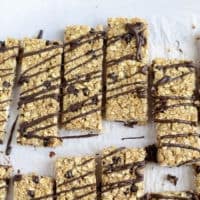 Chewy Peanut Butter Banana Granola Bars
Prep:
10 minutes
Cook:
20 minutes
Total:
30 minutes
Ingredients
-3 cups rolled oats
-1/4 cup peanut flour
-1/4 cup brown rice syrup
-2 medium bananas, ripe
-1/2 teaspoon salt
-1 teaspoon vanilla
-1/4 cup vegan chocolate chips
-1 egg white
-1.5 tablespoons coconut oil (can omit if you are shooting for a lower fat bar)
Instructions
First, preheat oven to 350F and line a 9 x 12 baking dish with parchment paper. Set aside.
Next, in a large bowl, mash 2 bananas until they become liquidy using a fork. Then, add in vanilla, brown rice syrup, egg white, and salt and mix with a fork. Pour in peanut flour and mix. Then slowly add in rolled oats and combine. Finally, add in chocolate chips and combine.
Transfer mixture into baking dish and using a spatula, press into the dish so that it is even and compact.
Bake at 350 for 20 minutes.
Let cool for at least 15 minutes before slicing into bars. Wrap in plastic or place in a tupperware and store in freezer.
Nutrition Facts
Serving Size:
1 bar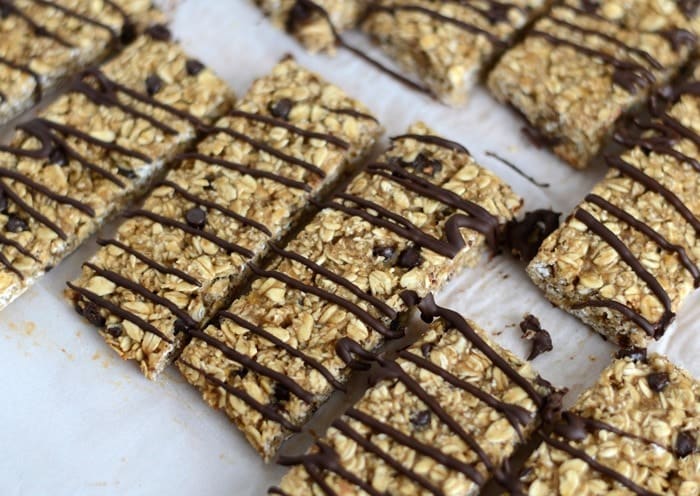 Pin for later!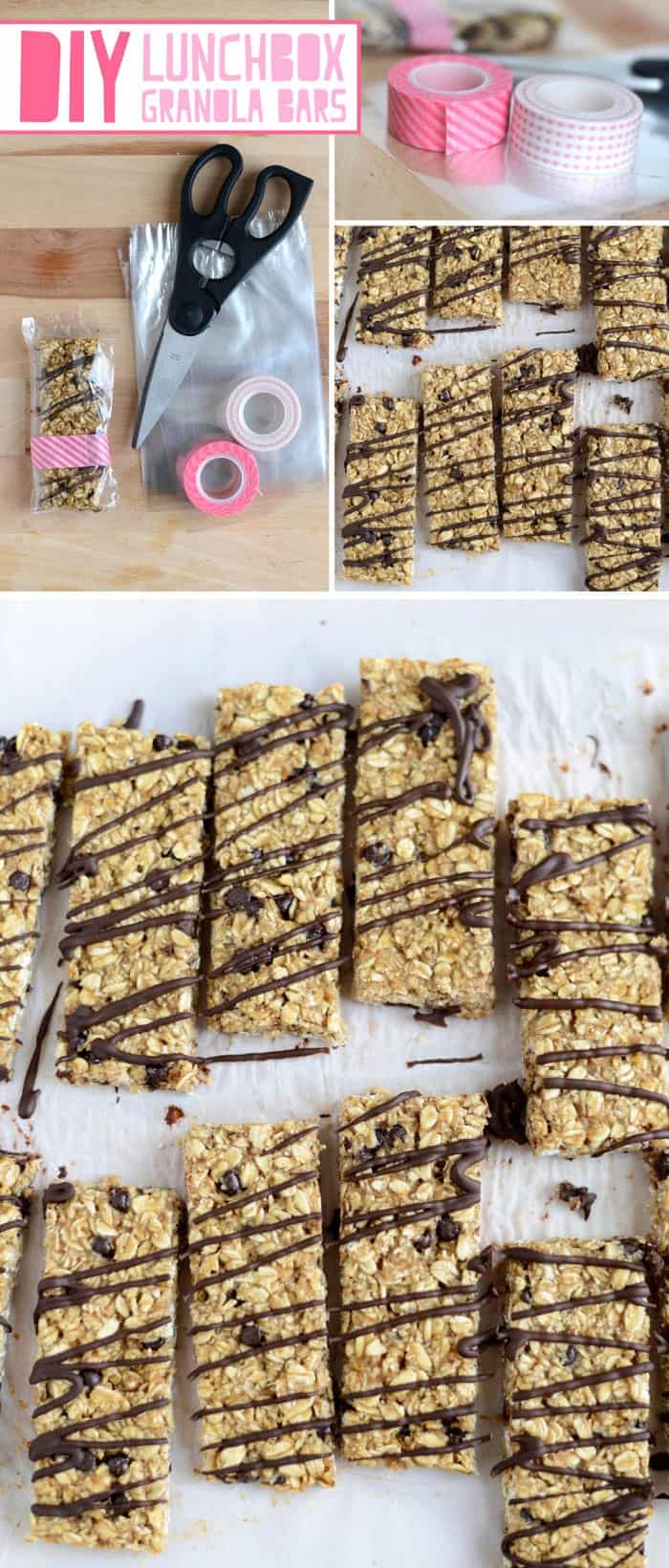 Who's ready for a snack?