This is a GREAT TBT workout post…to that one time I had two functioning feet 😛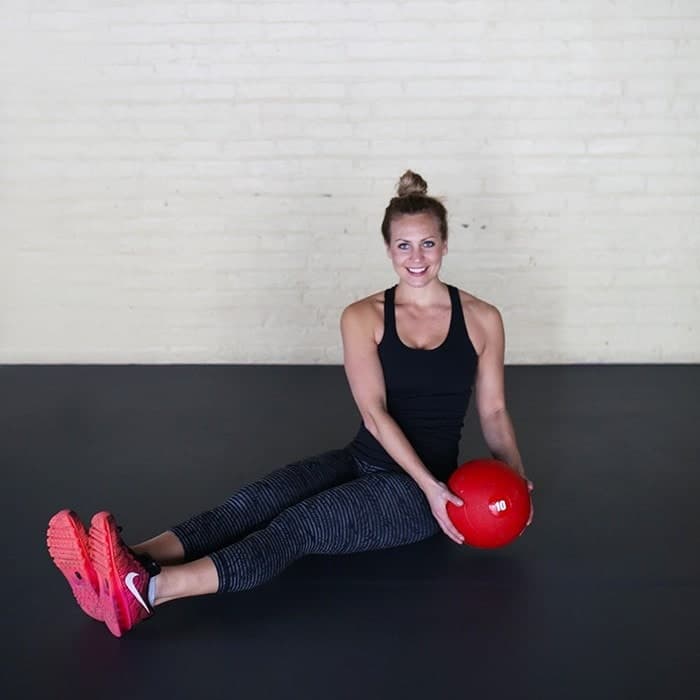 No, but seriously I've had this workout ready to be posted for a while now and I figured why the hell not! Tabatas are one of my FAVORITE workouts to do. I'm sure you can tell I'm obsessed with this type of workout, considering lots of FFF workouts are tabata-style. We do this form of workout all the time at PEC and it's seriously THE BEST.
Typically what we do is 4 different tabatas with 2 moves each. This comes out to 8 total moves. We do each tabata twice, so in total the workout consists of 8 tabatas. Usually it takes around 45 minutes to do if you take about a minute break in between tabatas. If I ever find myself at a gym or in a hotel workout room, I use this model for my workouts. It's efficient and it WILL get your heartrate up. A good rule of thumb is to pair a strength exercise with a plyometric. That way…you will get your cardio in at the same time as your lifting.

Get Sweaty Tabata Workout
A tabata is 8 rounds of 20 seconds of work followed by 10 seconds of rest. Alternate between exercises in each tabata. Do tabata 1, 2, 3, 4 and then repeat them one more time. Rest for 60 seconds in between tabatas.
TABATA 1
Reverse Lunges with dumbbells (I use two 15 lb. dumbbells)

Deadlifts with dumbbells (I use two 20 lb. dumbbells)
TABATA 2
Squat + Shoulder Press (I use two 15 lb. dumbbells)

Weighted (slam ball or dumbbell) Russian Twists (I use a 20 lb. ball)
TABATA 3
Squat Throws (I use a 20 lb. ball)

Jump Rope
TABATA 4
Bicep Curl to Shoulder Press (I use two 15 lb. dumbbells)

Plank Shoulder Taps
——————————————————————
What I'm Wearing
Tank: Lululemon Cool Racerback | Leggings: Lululemon High-rise Wunder Under Crop | Shoes: Finishline Nike Flyknit Air Max Running Shoes
——————————————————————
Disclaimer: Please consult your doctor before starting a new fitness regime. You are participating at your own risk. Please modify if needed and listen to your body.