The classic peanut butter and banana flavors made into a delicious and satisfying healthy banana protein shake! With only a few ingredients this smoothie is easy to make and will be ready in just minutes.
That's right. A healthy shake. It's totally possible.
If you're anything like me…you crave sweets after dinner…almost every night. I am notorious for convincing Blake that a DQ stop is absolutely necessary because I NEED to eat my vanilla cone with crunch on top. Errrrr. I don't really need it. And while soft serve isn't THAT bad for you (lower in calorie)…it's still loaded with added sugar.
Operation- make myself a healthy dessert that I don't feel bad eating.
 I call this: My Favorite [healthy] Banana Shake topped with The Healthiest Peanut Butter Chocolate Sauce You'll Ever Eat.
I had to add some fat free whipped cream for a little kick…plus it makes the photos pretty :)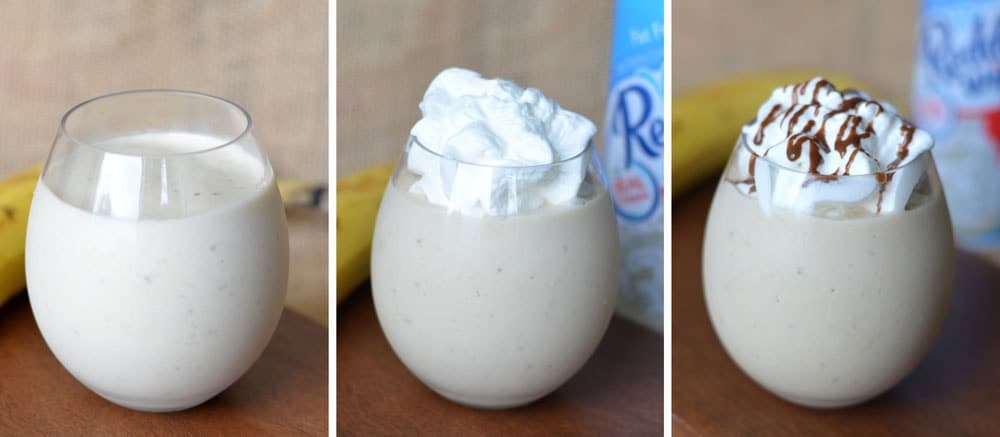 What's in the shake?
1 Frozen Banana. 1 Cup Unsweetened Almond Milk. And a secret ingredient: a little scoop of Peanut Butter.
Protein Powder is optional. I actually ended up adding 1/2 scoop Vanilla Designer Whey.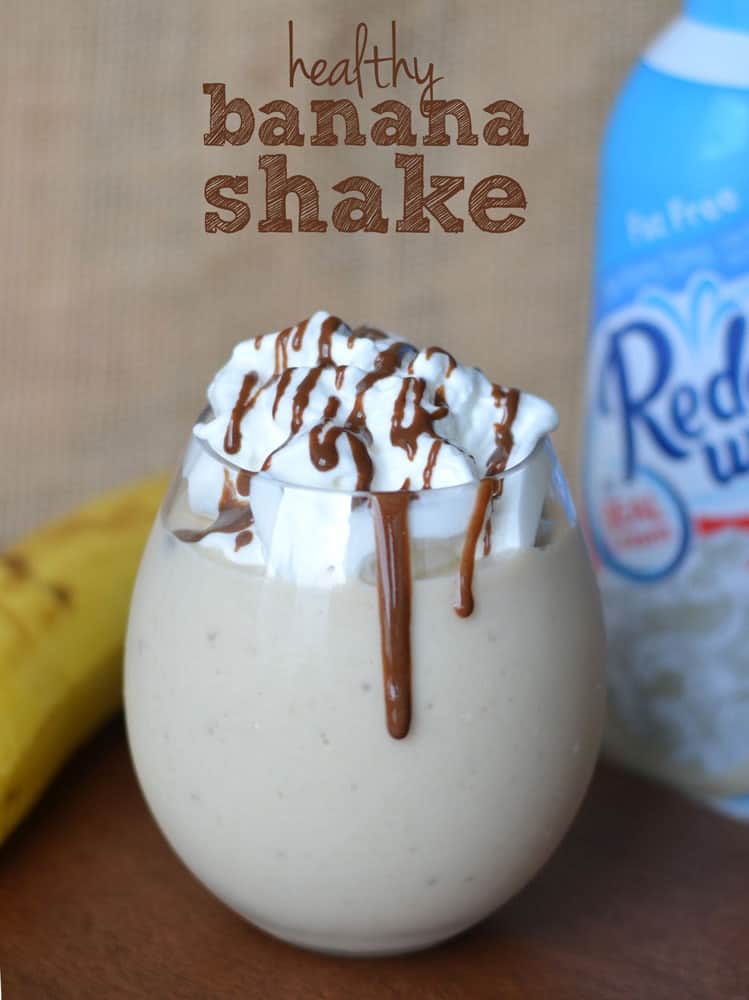 Recipe
Healthy Banana Shake
Prep Time:

5 minutes

Total Time:

5 minutes
Ingredients
1 Frozen Banana, medium
1 Cup Unsweetened Almond Milk
1 Tablespoon Peanut Butter
1/2 Scoop Vanilla Protein Powder
Instructions
Place all ingredients in a Magic Bullet or blender and mix until smooth.
Similar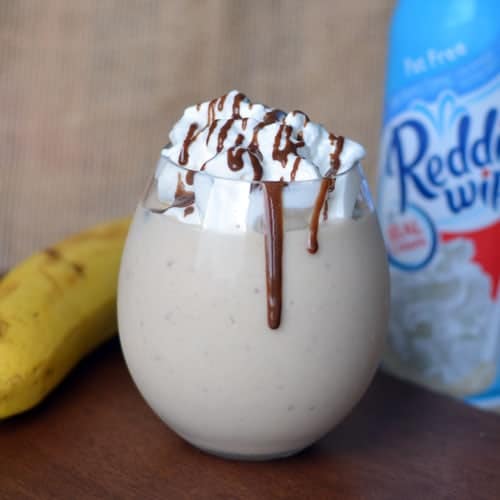 And "The Healthiest Peanut Butter Chocolate Sauce You'll Ever Eat" you ask?
1 teaspoon Coconut Oil. 1 teaspoon Peanut Butter. 1 teaspoon Cocoa Powder.
Didn't guess that did, yah?!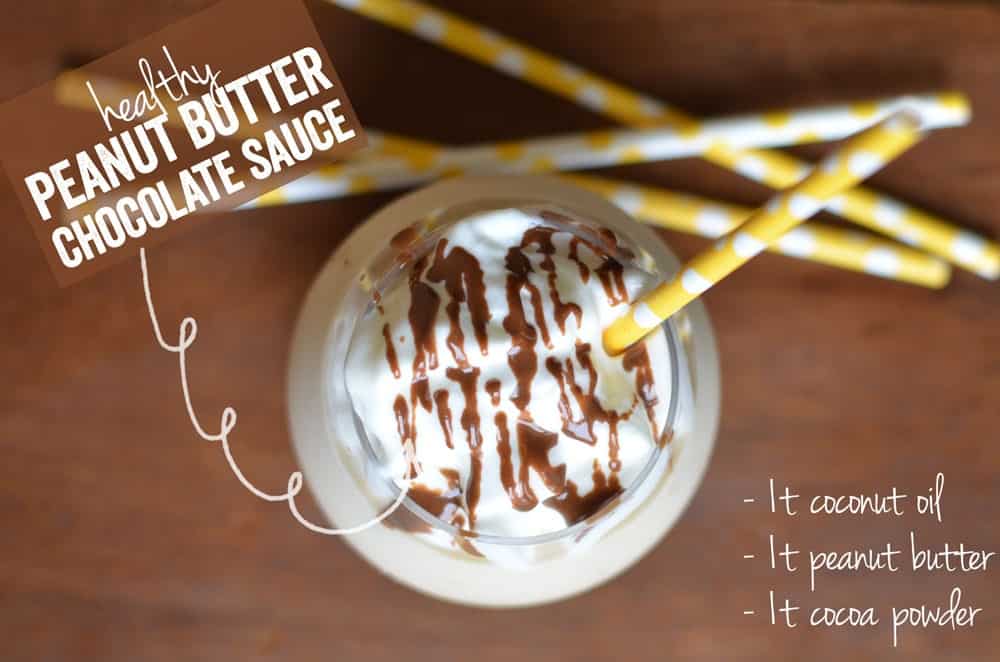 Ahhh, so yummy I could eat my screen!
On a smoothie note- after this month, I am going to hold off on posting any Designer Whey Recipes (I am on contract to create 4 recipes for the DW brand each month) until the end of the month so that I can share them all at once. I hope you don't mind, I'm just really excited how great these are all turning out! Here are my latest two: Raz Cran Smoothie and Peanut Butter and Jelly Smoothie.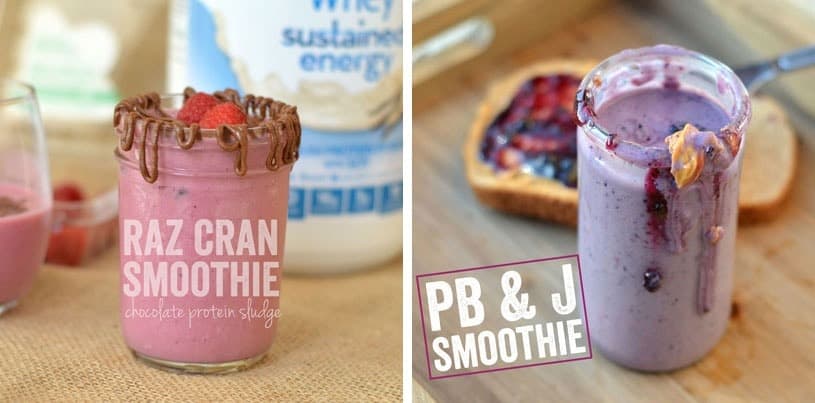 I want to make sure that I am conscious on how many sponsored posts each month I do. I know it seems like I have been doing a lot lately, but a lot of great opportunities all came at once!
Cheers to a healthy shake.
What is your favorite dessert to indulge on?