Lighten up and flavor up your hot chocolate with this delicious Maple Sea Salt Hot Chocolate. It's paleo, vegan, and made with just 5 ingredients!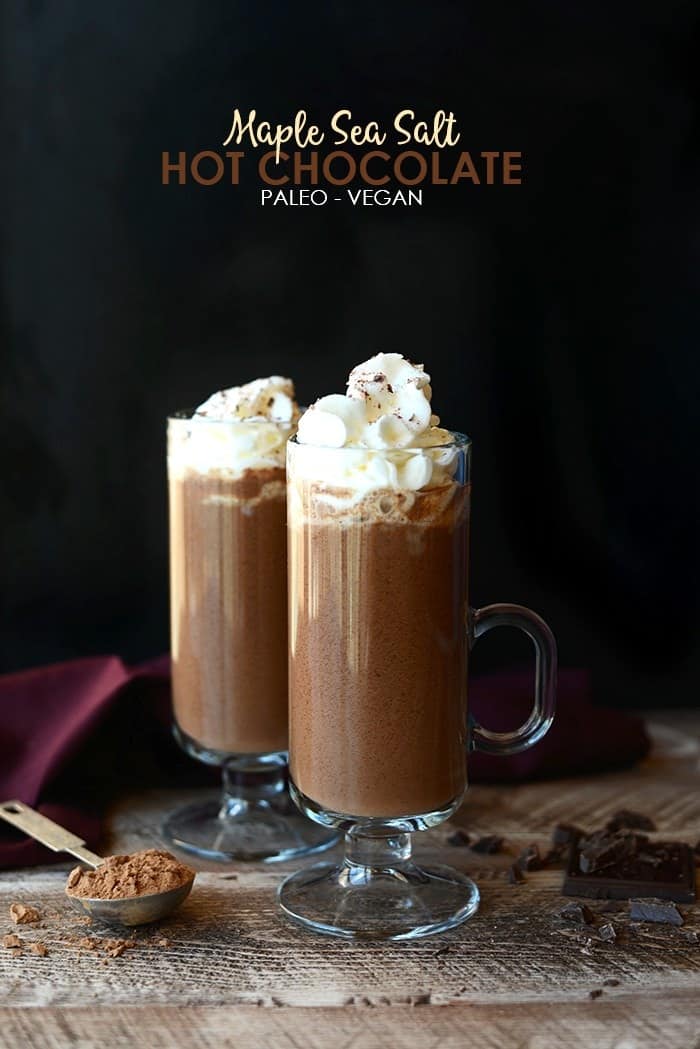 Looking at how the weather played out this week I'm laughing inside a little bit that this hot chocolate is live today. We had 5 days in a row in the mid/upper 60's. That is INSANE for Minnesota in November. Three cheers for El Niño.
People think it's cliche to talk about the weather, but I am actually obsessed. Ask Davida or Linley, they will tell you that if I'm not snap chatting myself dancing to 90's music, I'm checking the weather. AND I'm not just checking the weather in Minneapolis, I'm keeping an eye on the whole country 😛 Toronto, too. Gotta make sure my Canadian bestie is safe and sound.
Fun Fact Friday- Linley and I met in Geology class on the first day of college. We bonded over our professor Larry and rocks.
Nonetheless, this healthy hot chocolate was scheduled to go up today and HERE IT IS! Plus- who said that hot chocolate can only be drank when it's freezing cold out?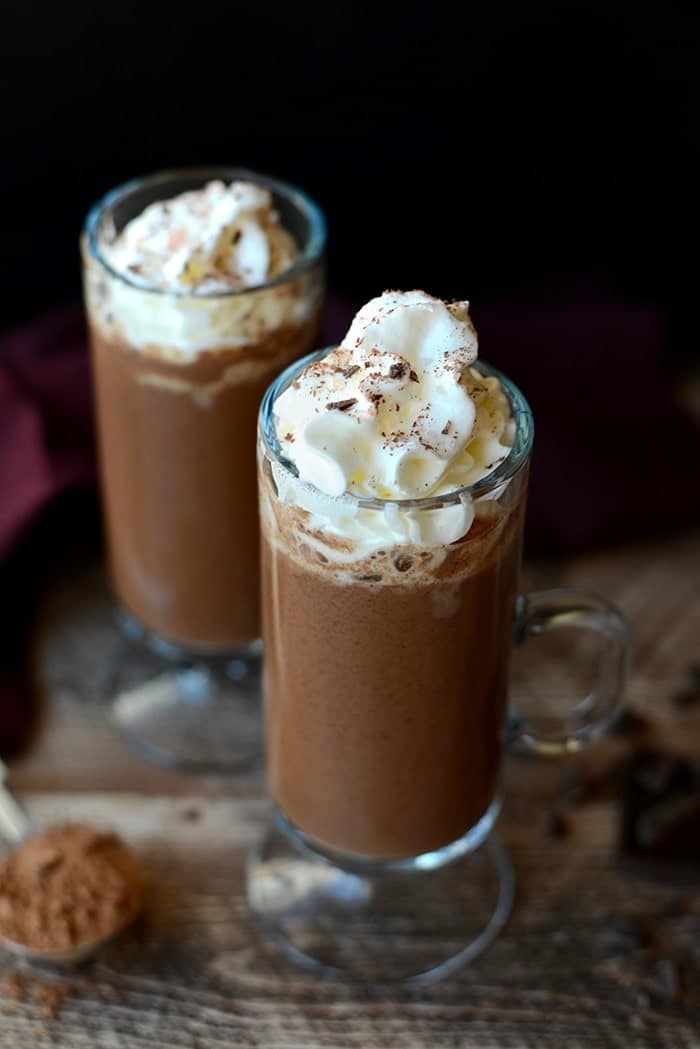 Please tell me you guys are on Snapchat. If you are, ADD ME!!! Tonight is FFF's 5th birthday party and I'm going to be snapping live updates of the entire thing 🙂 Plus, it's also Fun Fact Friday and that's just something you don't want to miss 🙂
FOLLOW FITFOODIEFINDS ON SNAPCHAT!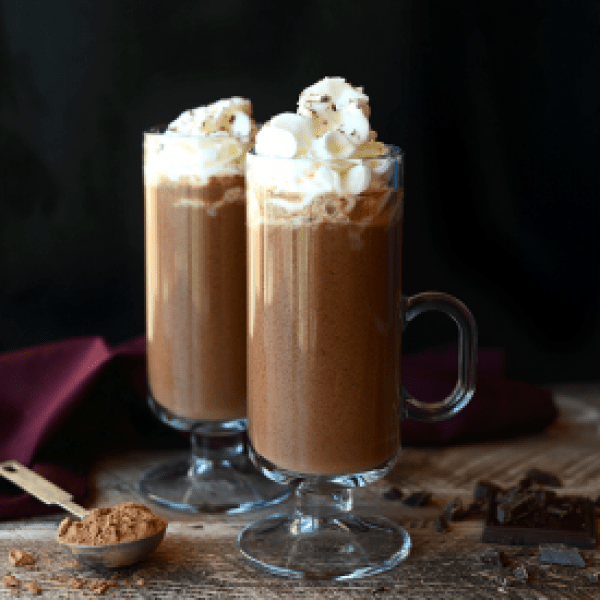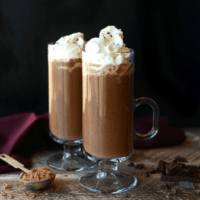 Healthy Maple Sea Salt Hot Chocolate
Cook:
5 mins
Total:
5 minutes
Ingredients
1 ounce

dairy free chocolate

3 tablespoons

cocoa powder

3 tablespoons

maple syrup

2 cups

almond milk, unsweetened
pinch of Himalayan sea salt
Instructions
Place all ingredients in a small sauce pan. Turn to medium/high heat and stir for 5-7 minutes, or until all of the chocolate has dissolved.
Serve with dairy-free whipped cream, chocolate shavings, and more sea salt!
Nutrition Facts
Serving Size:
1/2
Calories:
178
Sugar:
21
Fat:
8
Protein:
4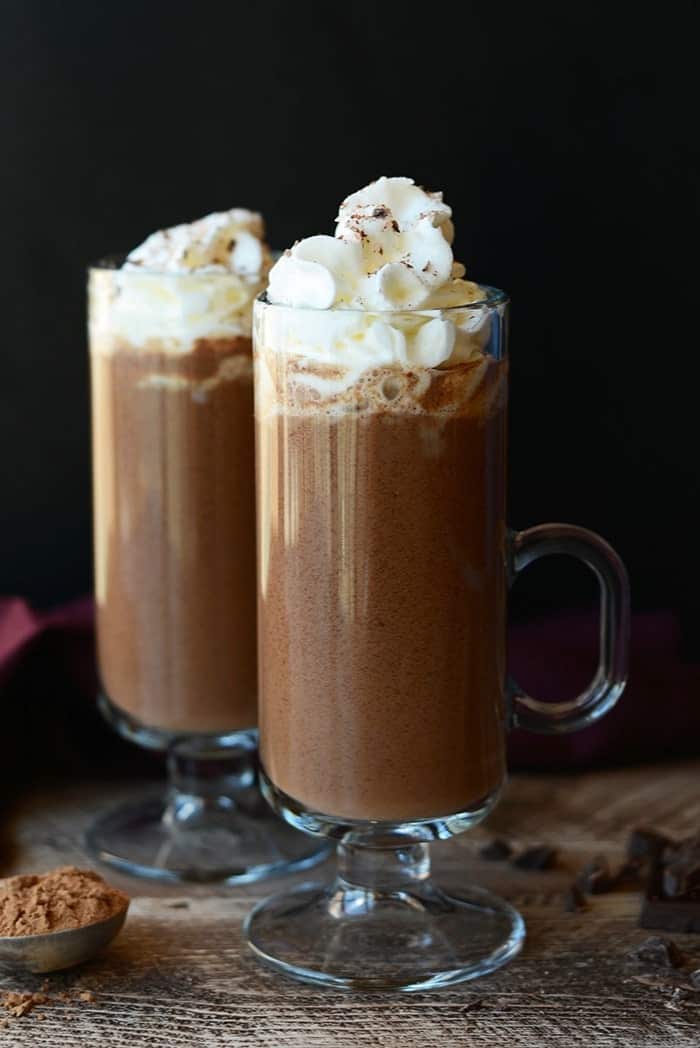 That is all. Cheers to the freakin' weeken'!