Who doesn't love Nutella and sea salt? Make these healthy energy balls made from hazelnuts, cocoa powder, dates, and sea salt for a guilt-free snack!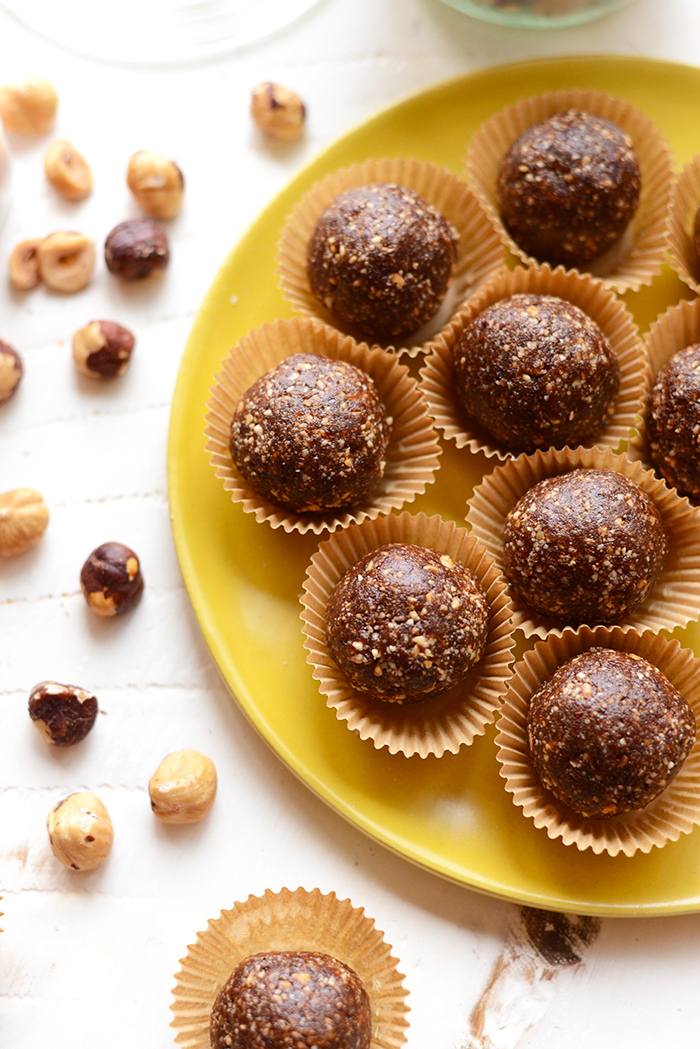 The day I turned 25 was the start of a crazy crazy time…WEDDING SEASON. I love them not only because I get to see people in my life so in love, but that I have an excuse to dance my ass off for 5 hours straight. Need a dance party starter? HIRE ME! I'll get the party started 😛
I'm super excited to be going to Chicago this weekend for my cousin's wedding. There's nothing better than a family wedding because you know half the crowd. The brother, sister, sister boy and I are all making the 8 hour drive down from Minneapolis to Champaign (okay, not quite Chicago). Yayyyy road trips. All I have to say is thankkkkkkkkkkkkkkkk the lawd I have balls to snack on.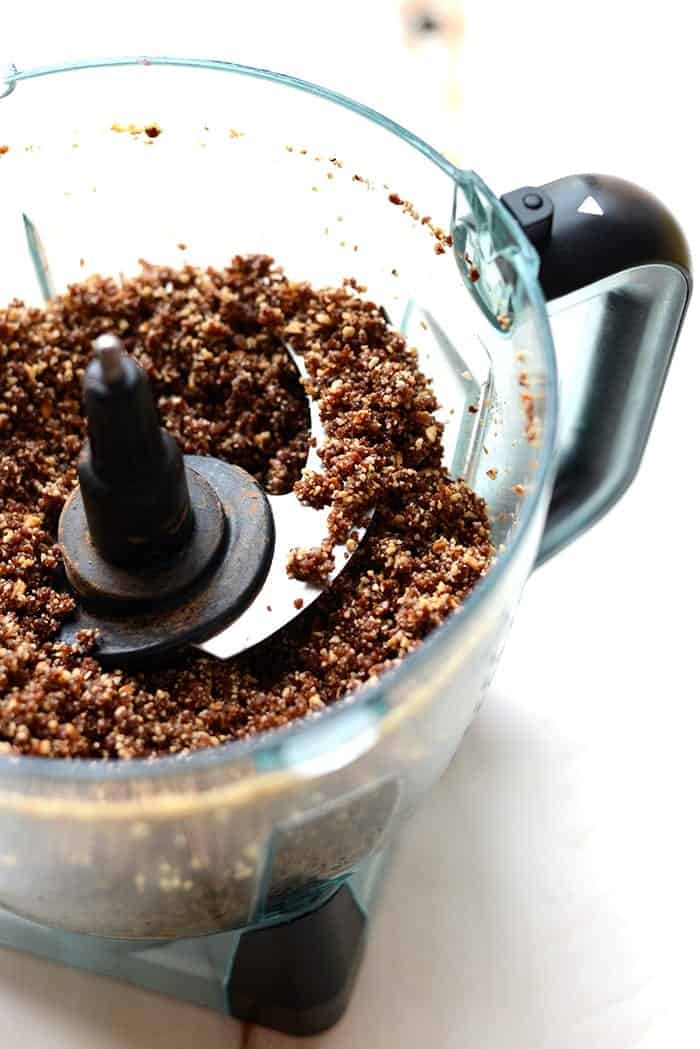 My brother requested that I make him an Oreo-stuffed brownie cookie cake, but instead I shall bring him some Healthy Nutella Energy Balls. Aw yeah…sorry broski.
These balls are glorious. I didn't actually use any Nutella whatsoever in them, but all the Nutella flavors are involved…
Yup, these have kale in them.
What?
Yah, just kidding. I sorta like to throw curveballs in every once in a while to see if anyone is actually reading what I say 😀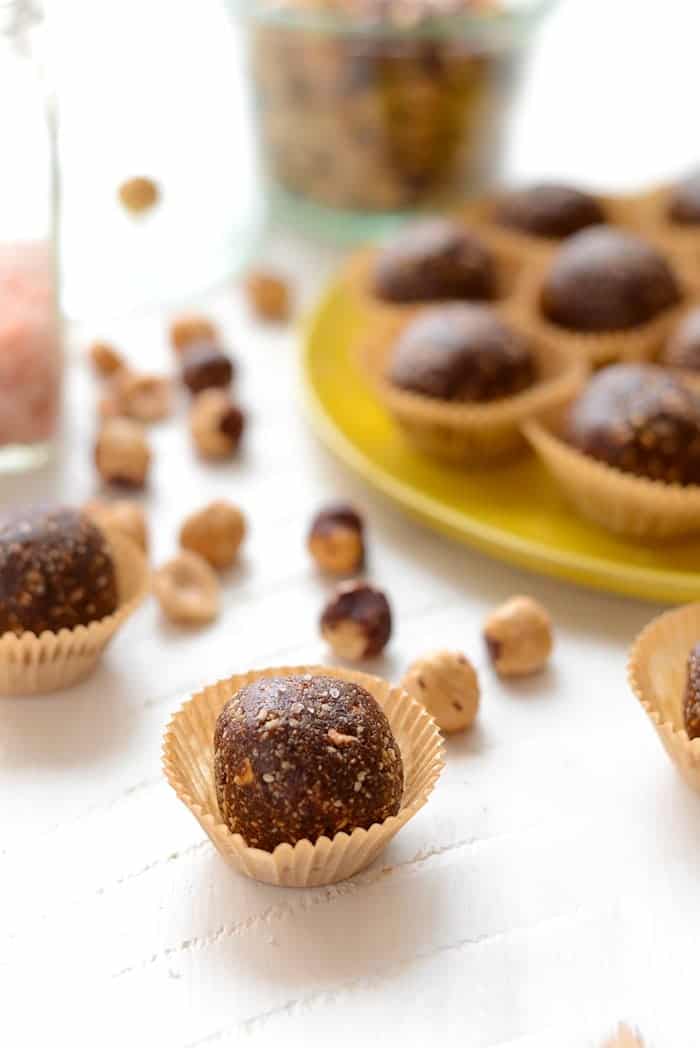 Instructions
Place hazelnuts in a high-speed food processor and process on high for about a minute or until you've created a meal.

Add in dates, cocoa powder, vanilla extract, and salt and process on high for 1 to 2 more minutes, or until the dates have been pulverized into little pieces.

Check the consistency of the dough. Depending on the freshness of your dates, you might need to add in a teaspoon or two of water to make sure it's soft enough to roll into balls.

Using a tablespoon cookie scooper, scoop out a heaping tablespoon of dough and roll between your palms to create a ball.
Nutrition facts
Serving:
1
ball
Calories:
103
kcal
Carbohydrates:
12
g
Protein:
2
g
Fat:
6
g
Fiber:
2
g
Sugar:
9
g

Per usual, go check out The Healthy Maven's energy ball recipe for today. It involves peanut butter AND chocolate. HUZZAH!