Follow this guide for how to bake eggs in the oven and you will have an easy-to-make, high-protein snack or breakfast with all of the hard-boiled egg goodness minus the hassle of peeling off that stubborn shell.
You can eat these baked eggs at home, on-the-go, hot, or cold. You really can't go wrong with learning how to bake eggs in the oven, it's a total game changer!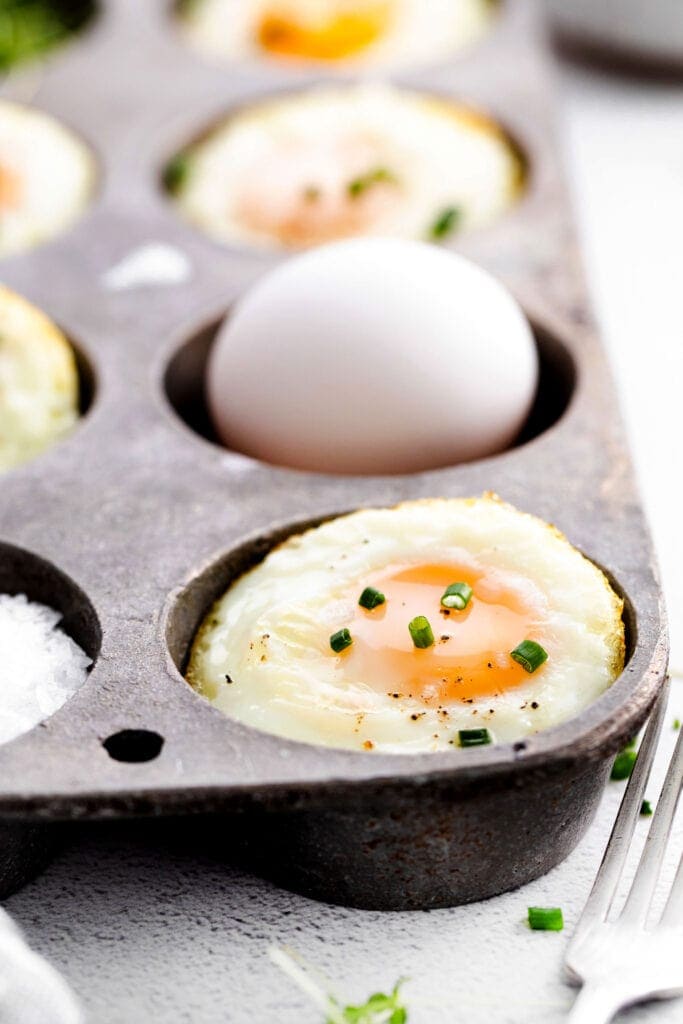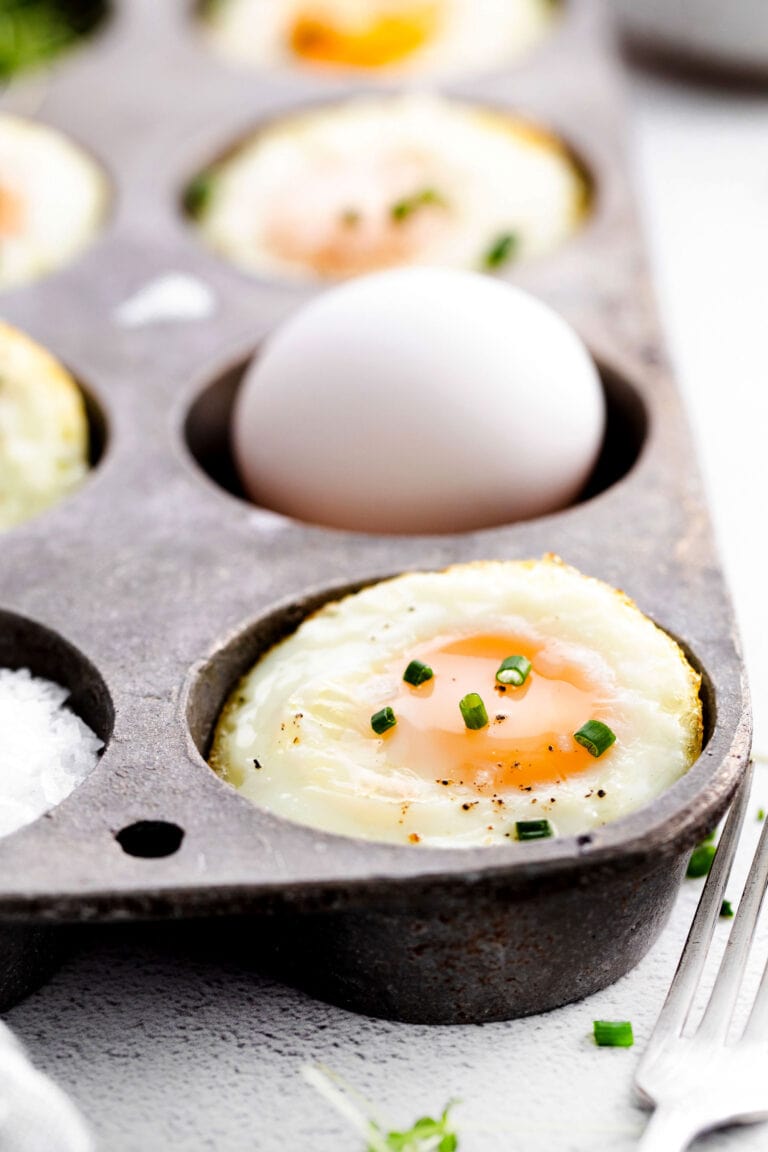 This Baked Eggs recipe has been made by so many of you and is one of Fit Foodie Finds' most popular recipe!
It's such a simple, foolproof way to cook eggs and they seriously come out perfect every single time.
What are Baked Eggs?
Oven Baked Eggs are essentially a way to cook eggs using a muffin tin and the oven. Baked eggs have the texture of a hard-boiled egg, but you don't have to deal with peeling the shell off of it.
The great thing about cooking eggs in the oven is that it's a super hands-off method to cooking eggs and they are ready in no time.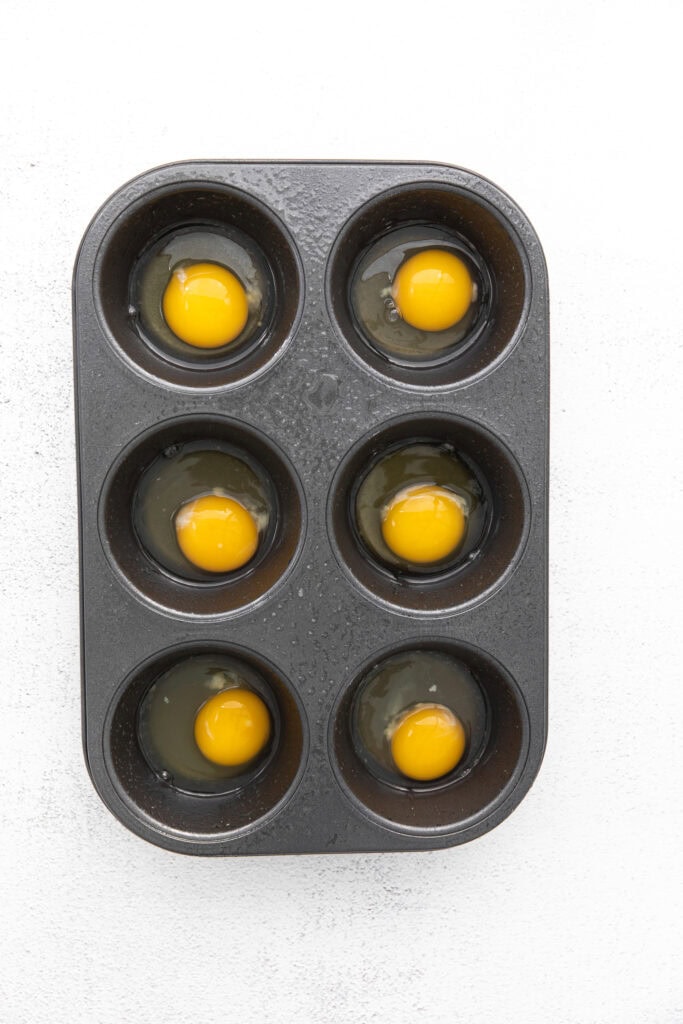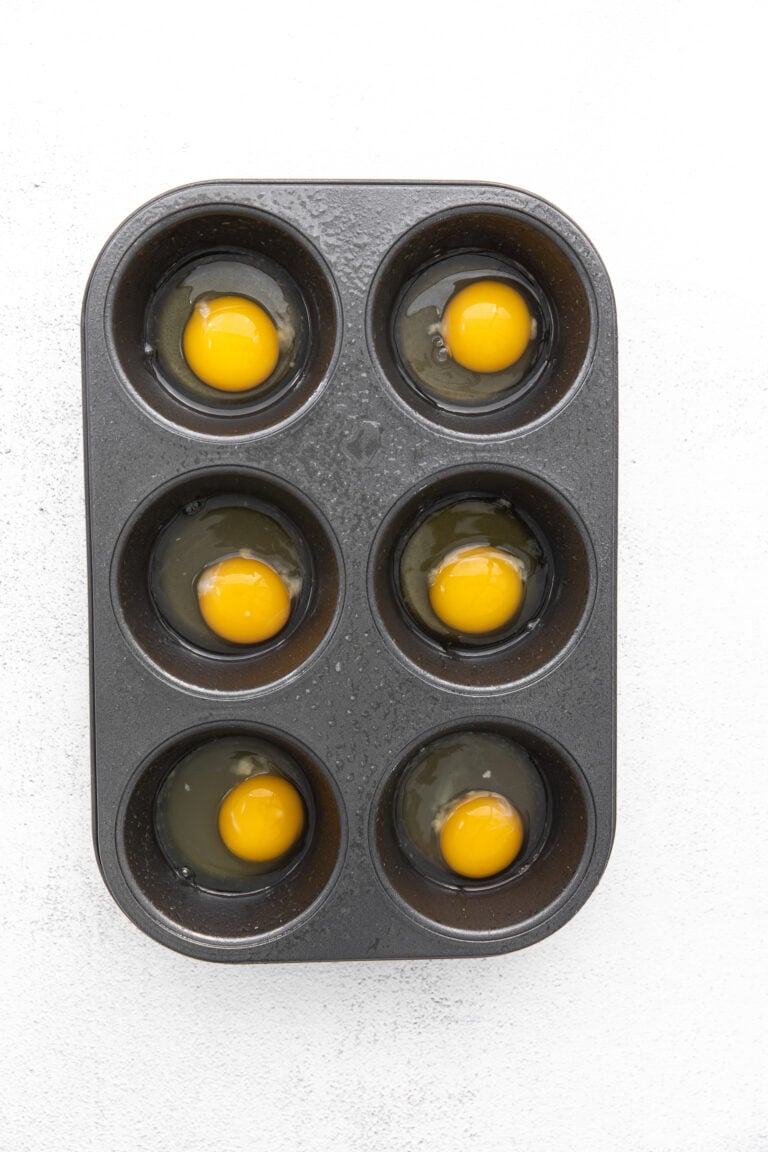 Baked Eggs – Quick Guide
Preheat the oven to 350ºF and grease a muffin tin with non-stick cooking spray
Crack your eggs straight into the tin.
Add some flavor with a little shake of salt and pepper.
Bake for about 10-15 minutes depending on how you like your yolk.
how long to bake eggs
We suggest baking your eggs for around 10-15 minutes depending on how runny you like your yolk. The longer you cook your eggs, the harder the yolk will be.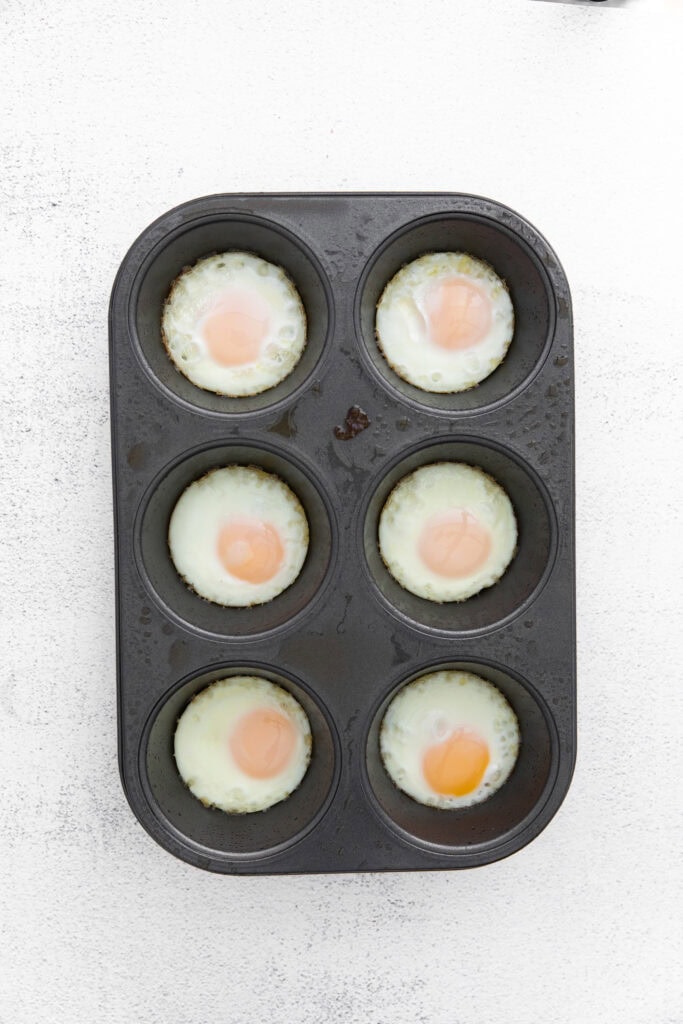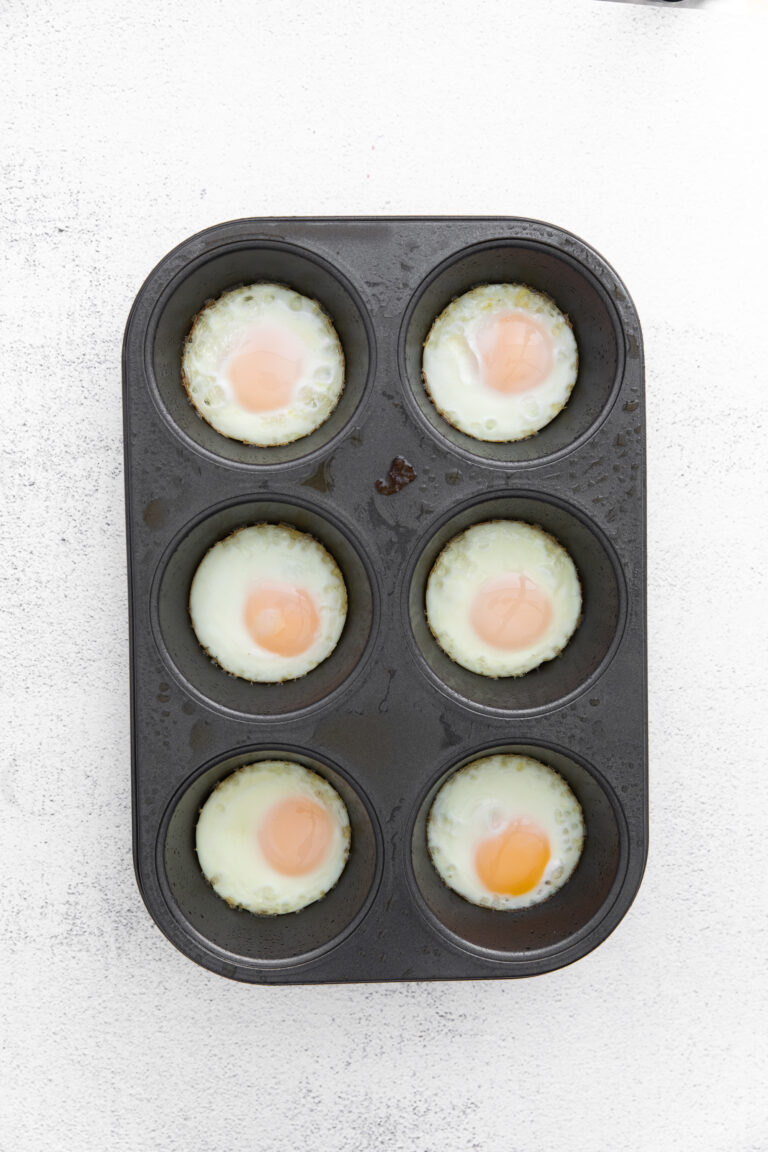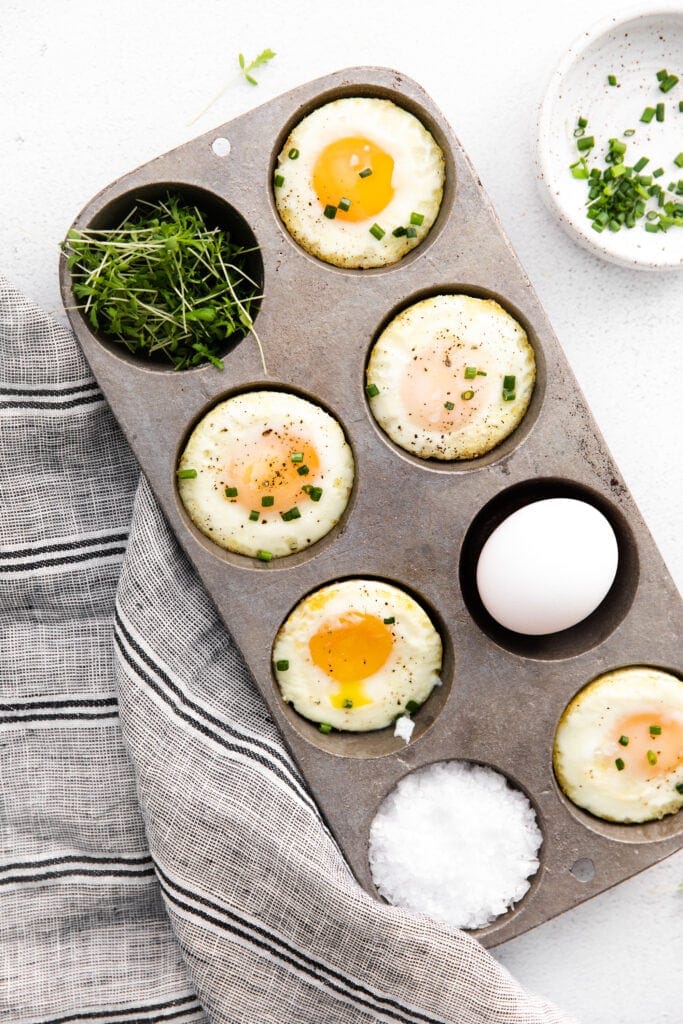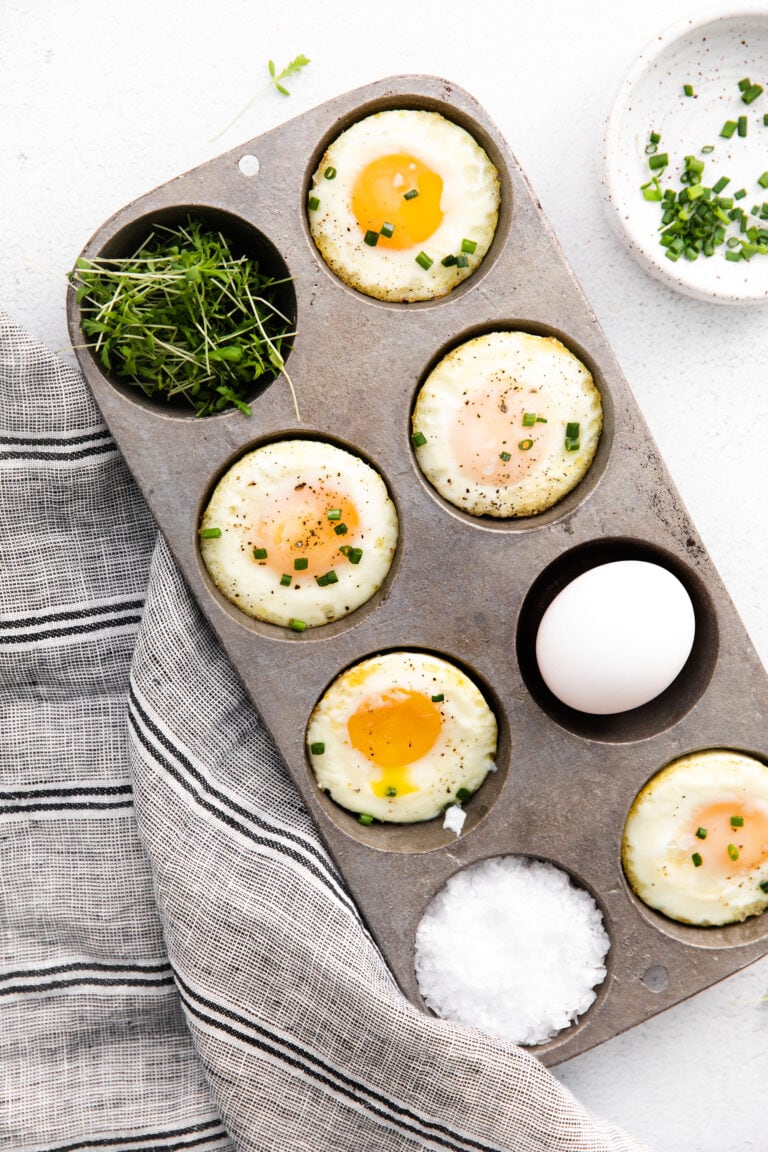 Can I make baked eggs ahead of time?
Muffin tin eggs are such a great meal-prep recipe that you can make ahead of time. They will last up to 5 days in the fridge.
Storage
Let baked eggs cool completely and then store eggs in the refrigerator.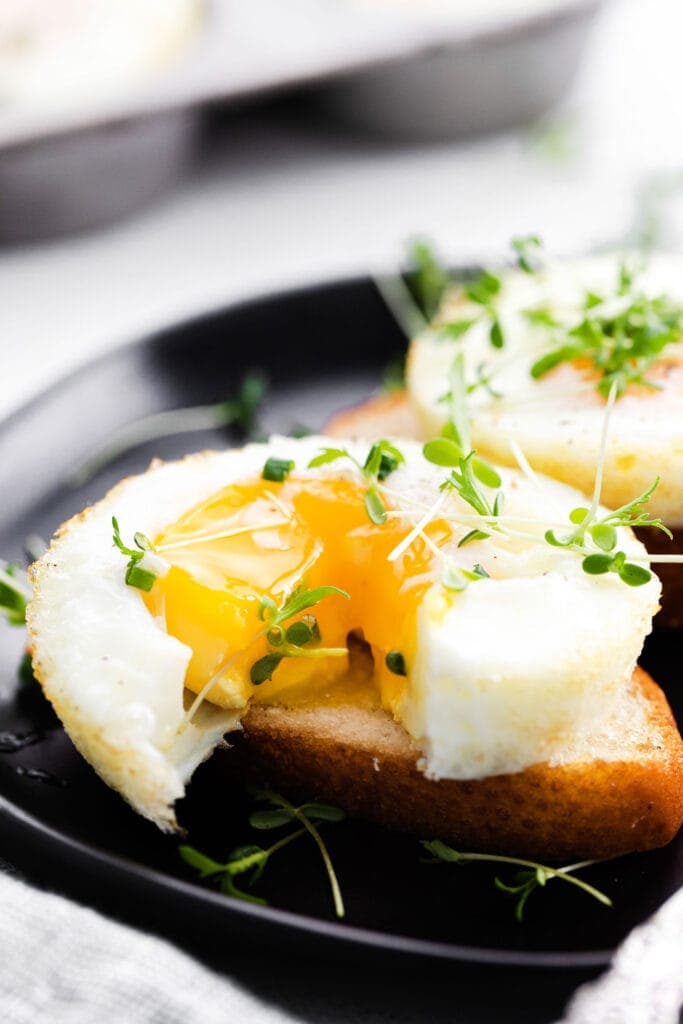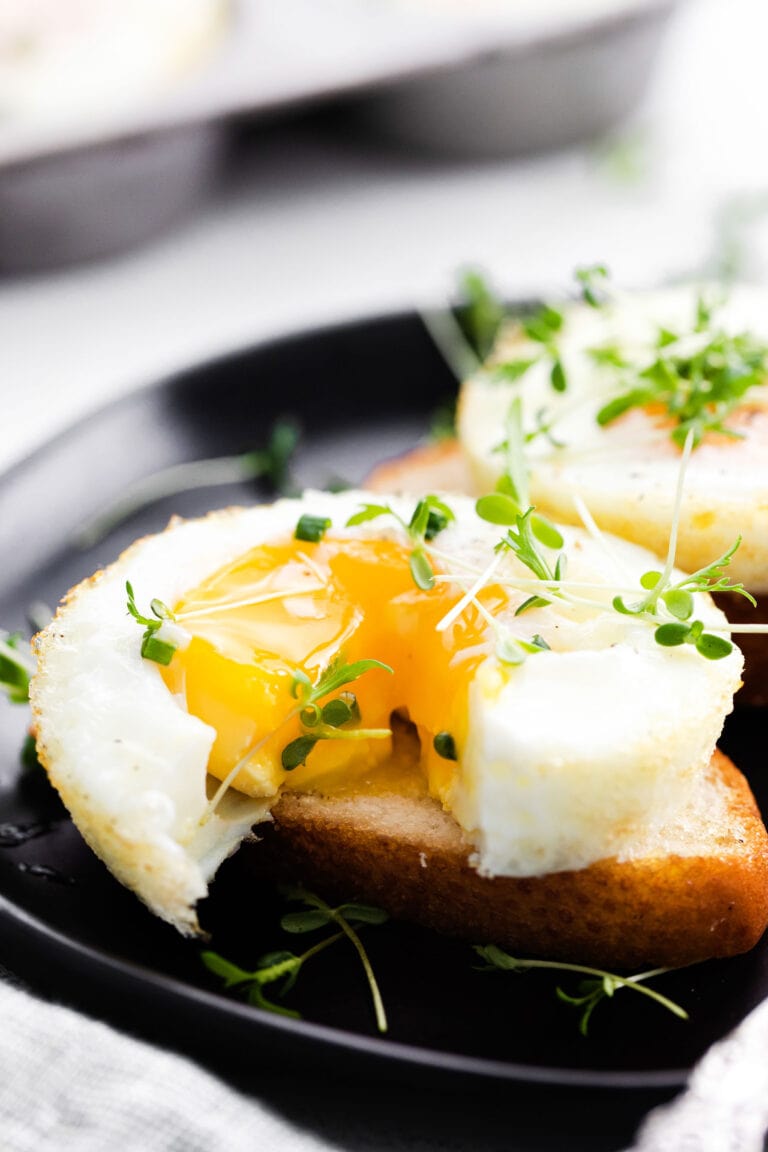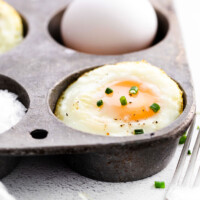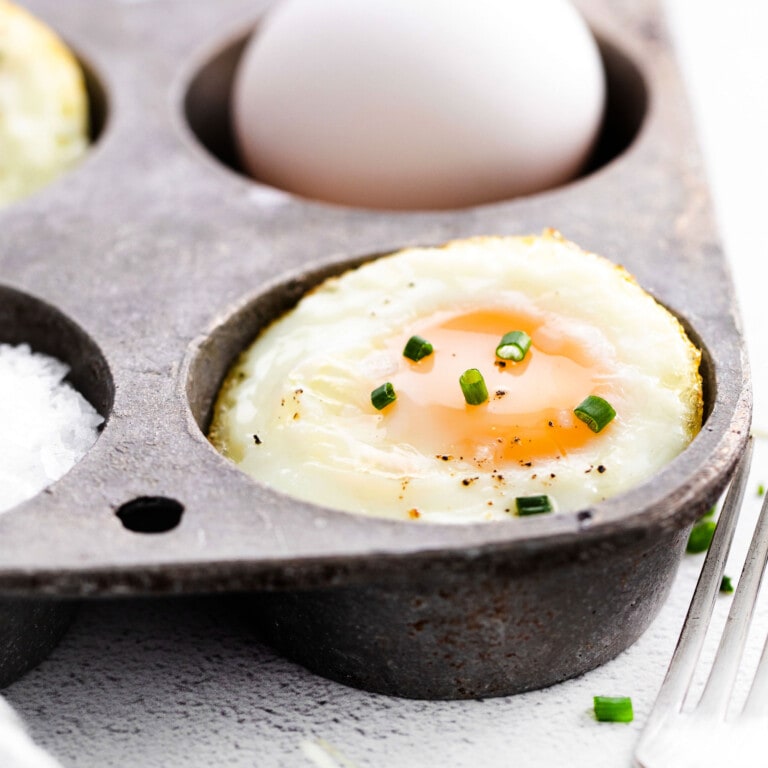 How to Bake Eggs in the Oven
Wondering how to bake eggs in the oven? In this post, we'll teach you how to get perfect baked eggs every time no matter what kind of yolk you like.
Ingredients
6

large eggs

or however many you want

nonstick cooking spray

I use olive oil or coconut oil spray

Salt and pepper

to taste
Instructions
First, preheat the oven to 350ºF and generously spray a nonstick muffin tin with cooking spray. Alternatively, you can use muffin liners, but we still suggest spraying those with cooking spray.

Next, crack one egg into each well and then season with salt and pepper, to taste.

Bake eggs at 350ºF for 10-15 minutes or until the yolk reaches your desired doneness.

If your eggs don't come right out, run a knife around the edges to help them loosen.
Tips & Notes
Timing: the longer you cook your eggs, the harder the yolk will be. Start with 10 minutes and go from there. 
Muffin tin: make sure to use a nonstick muffin tin or you might have problems getting your eggs out of the muffin tin. You can also use silicone muffin cups like this one.
Nutrition facts
Serving:
1
g
Calories:
70
kcal
Carbohydrates:
0
g
Protein:
6
g
Fat:
5
g
Fiber:
0
g
Sugar:
0
g
Looking for more baked egg recipes? Here are 10 ways to bake eggs in the oven!