Ditch the white sugar and make these gorgeous maple sugar cookies for a yummy, refined sugar-free sugar cookie!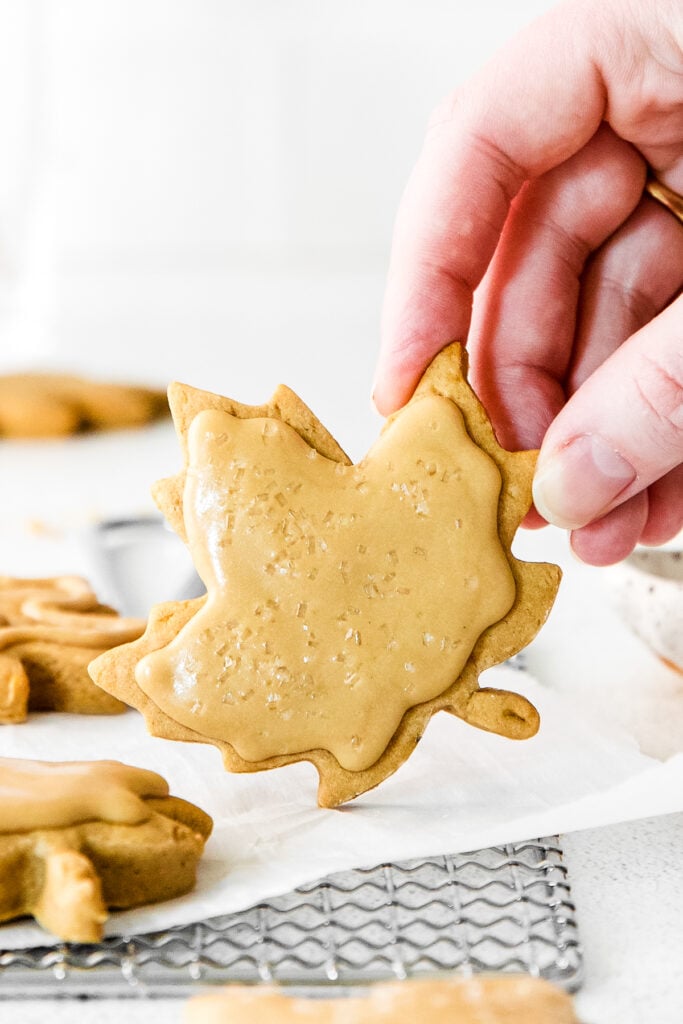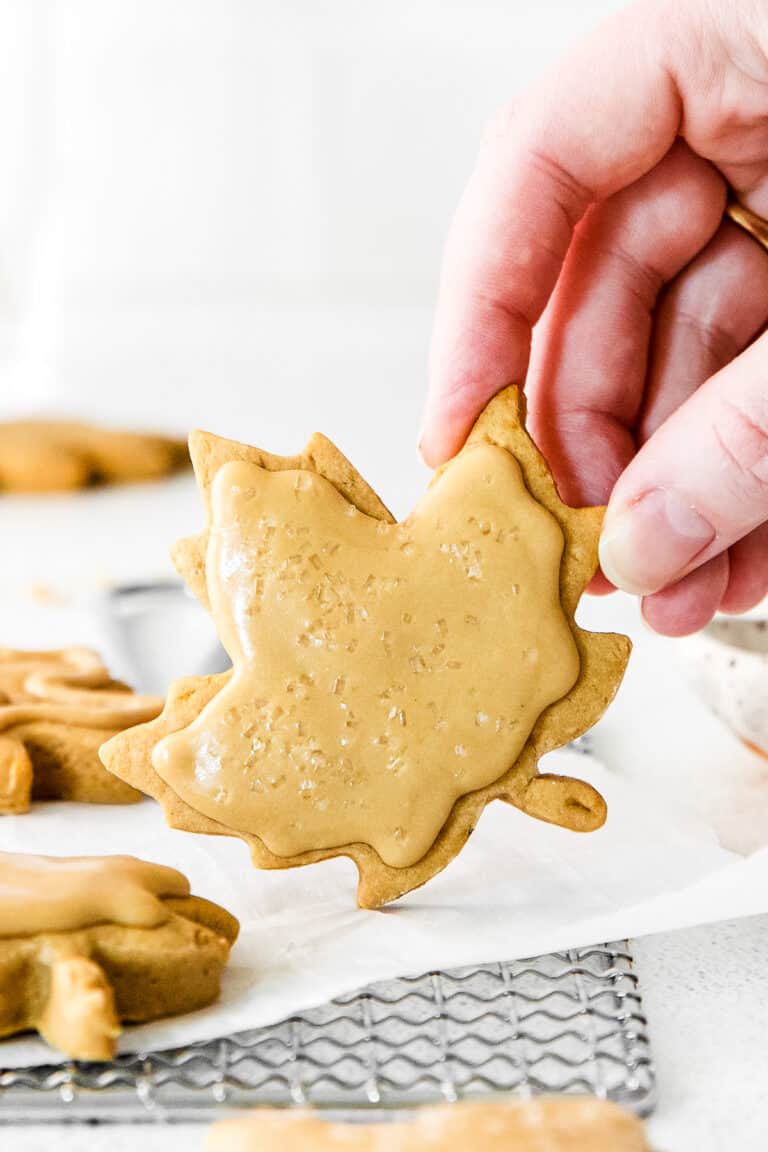 Maple Sugar Cookies – No White Sugar!
Holiday baking is upon us and we're here to share the Christmas cookie you never knew you needed – maple sugar cookies!
I love our grain-free sugar cookies and Cheese Knee's cream cheese sugar cookies, but I REALLY love these maple sugar cookies.
Not only do I love the flavor of maple syrup and maple sugar, but I love that these cookies are refined sugar-free and contain no white sugar. SCORE.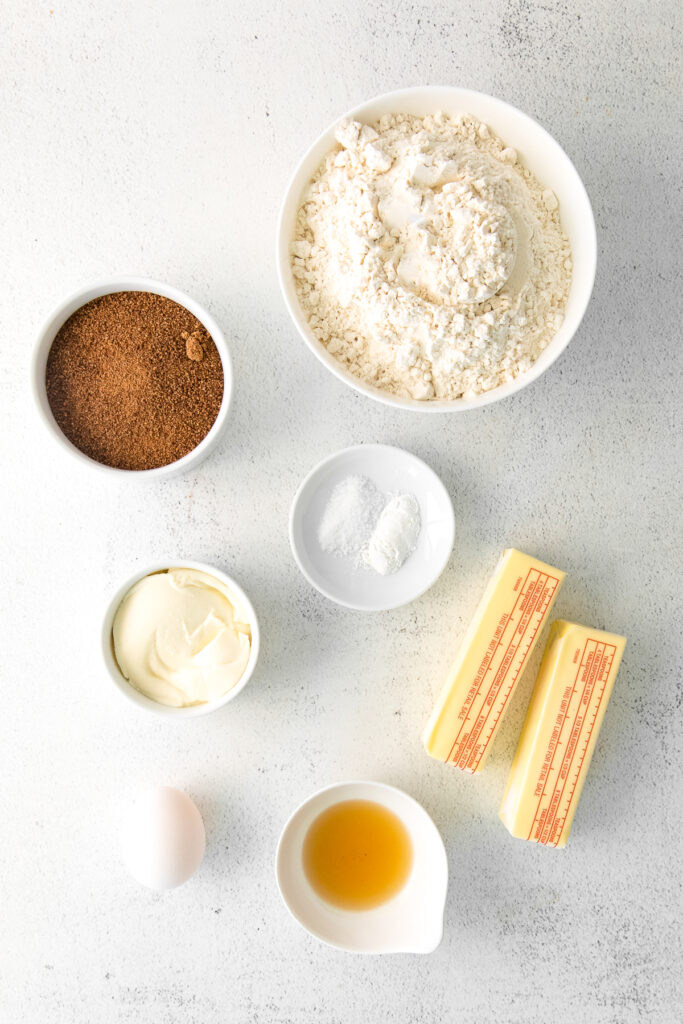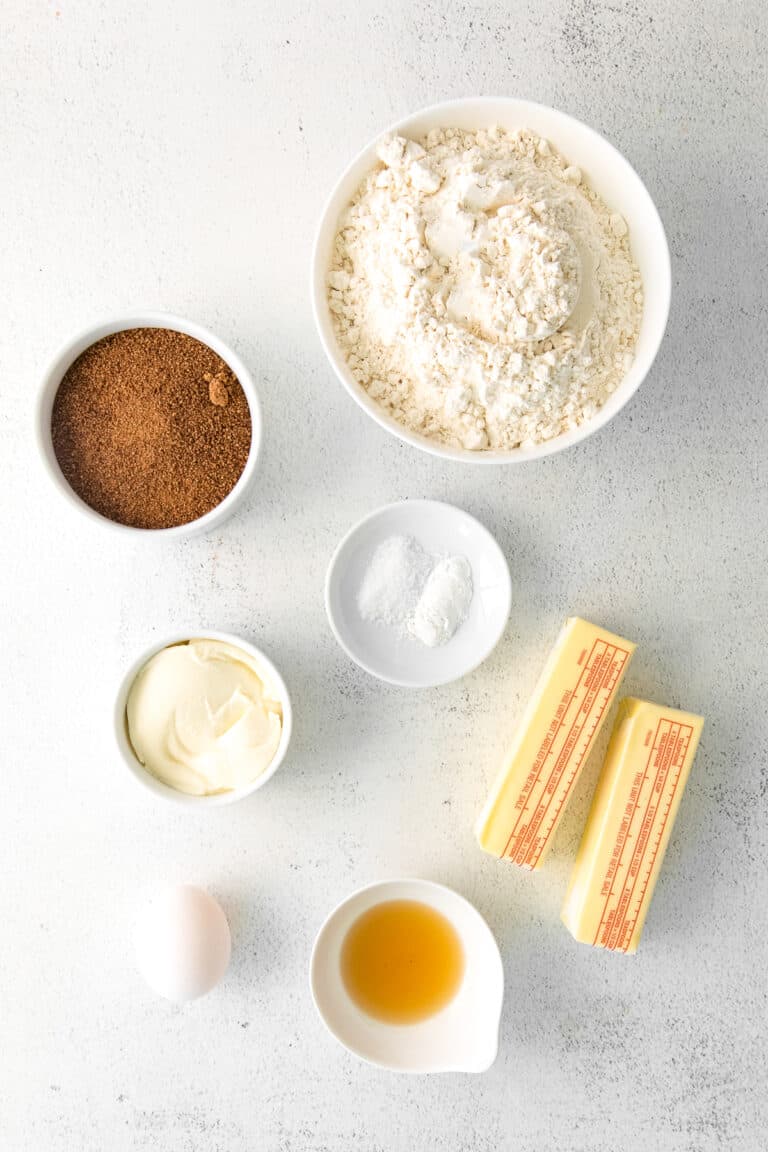 What You Need
Flour: flour is used as the base of these cookies. We don't recommend using any other kind of flour as we haven't properly tested anything else.
Maple Sugar: maple sugar is used in place of white sugar. It's a granulated sugar that's made from maple syrup and so yummy.
Butter: butter is used as the fat in these cookies. While we haven't tried, you could probably use coconut oil if you want.
Ricotta Cheese: ricotta cheese adds great moisture and and a smooth and creamy texture.
Vanilla: vanilla enhances the flavor of the maple.
Egg: egg is used to bind everything together.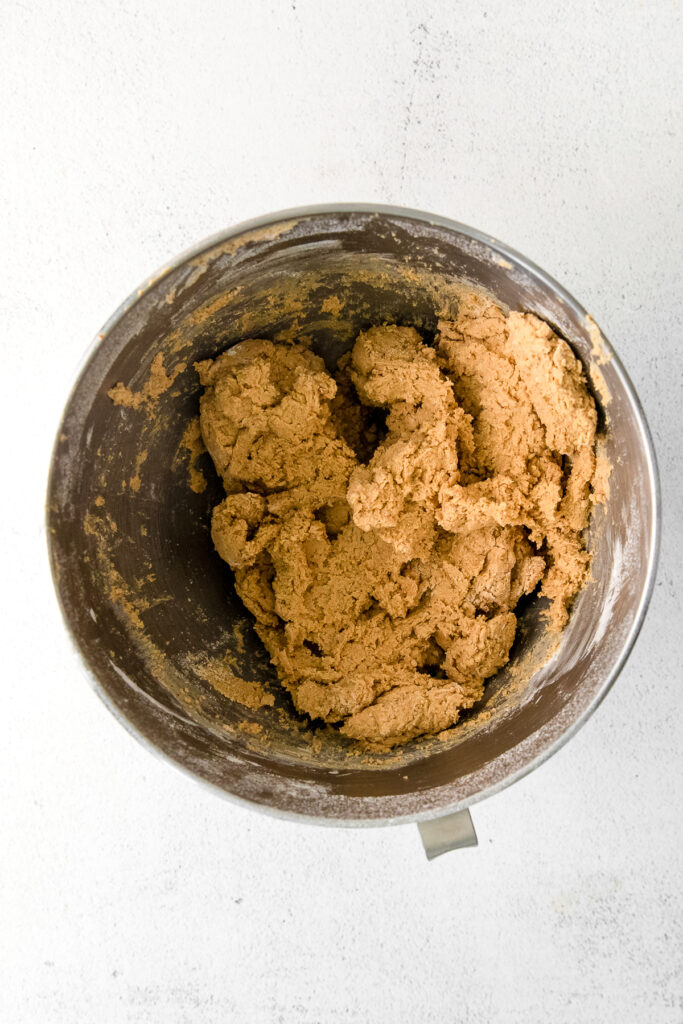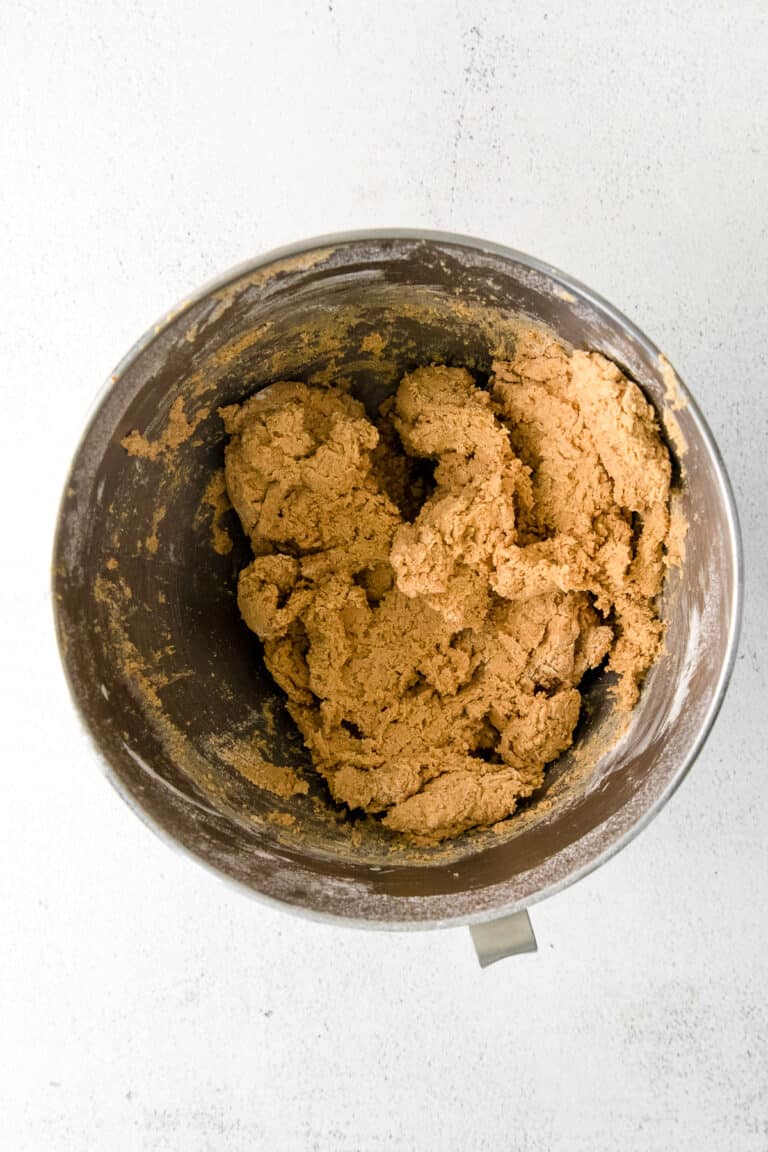 How to Make Maple Sugar Cookies
Now that you've assembled all of your ingredients for these epic sugar cookies, it's time to get baking!
Make Dough
Combine flour, salt, and baking powder in a bowl. Then, cream the butter and the maple sugar on high in a separate bowl until smooth. Add ricotta cheese and mix on low until combined.
Add egg and vanilla and mix on low. Finally, add the dry ingredients into the wet and mix on low until combined into a cookie dough.
Refrigerate Dough
Separate the dough into 2. Then, create flat discs with the dough (it should be pretty soft) and wrap them in plastic wrap.
Refrigerate for at least 30 minutes.
Do I have to refrigerate my dough? YES. It is very important that you refrigerate your dough so that your sugar cookies don't spread out too much.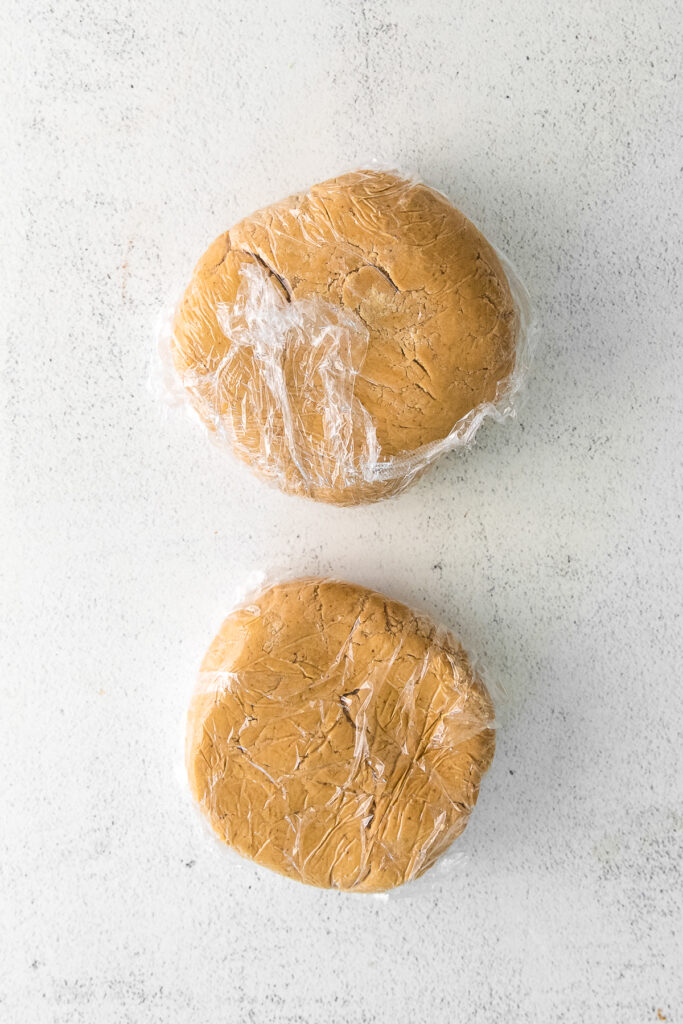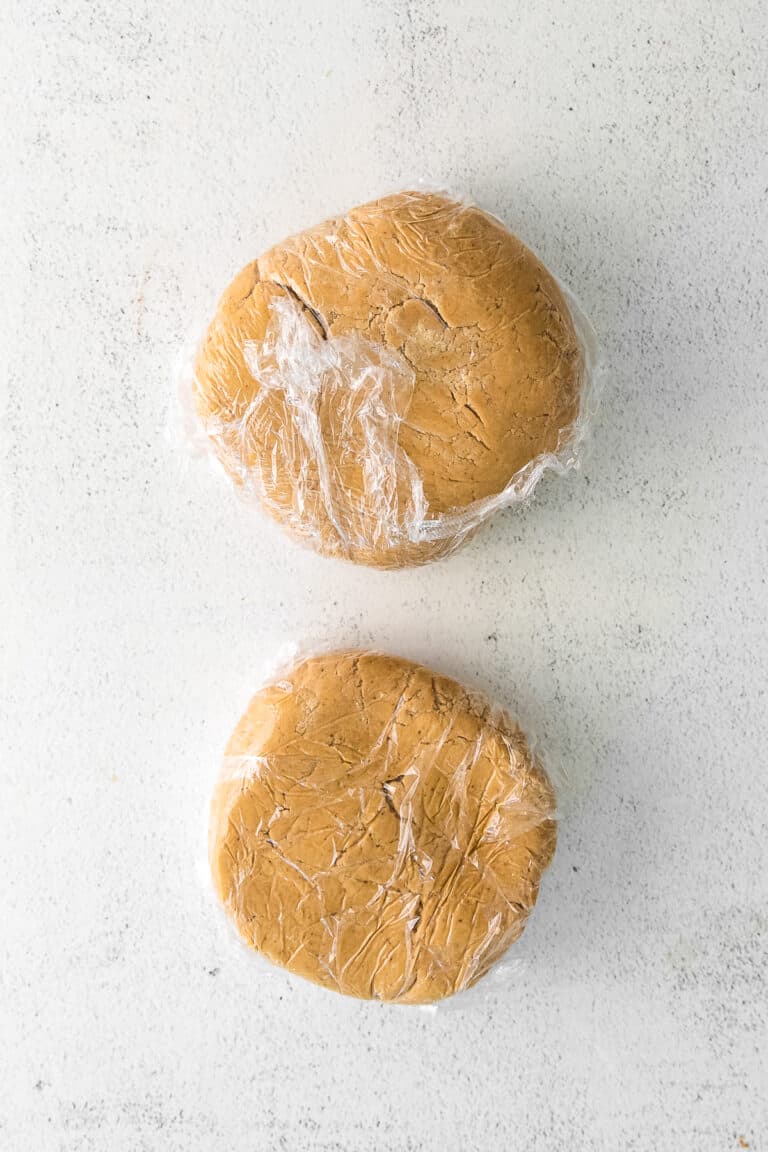 Roll Out Dough
Lightly flour your countertop and then roll the sugar cookie dough out with a rolling pin until it's about 1/2-inch thick.
Cut into Shapes
Use your favorite cookie cutters to cut out your cookies. Then, transfer them onto a parchment-lined baking sheet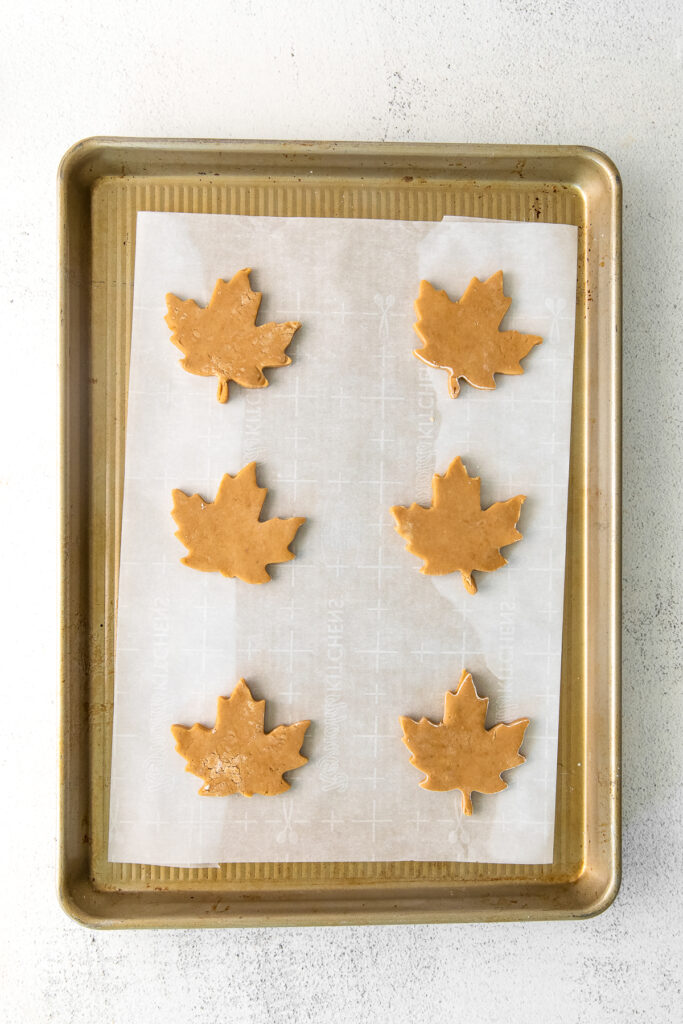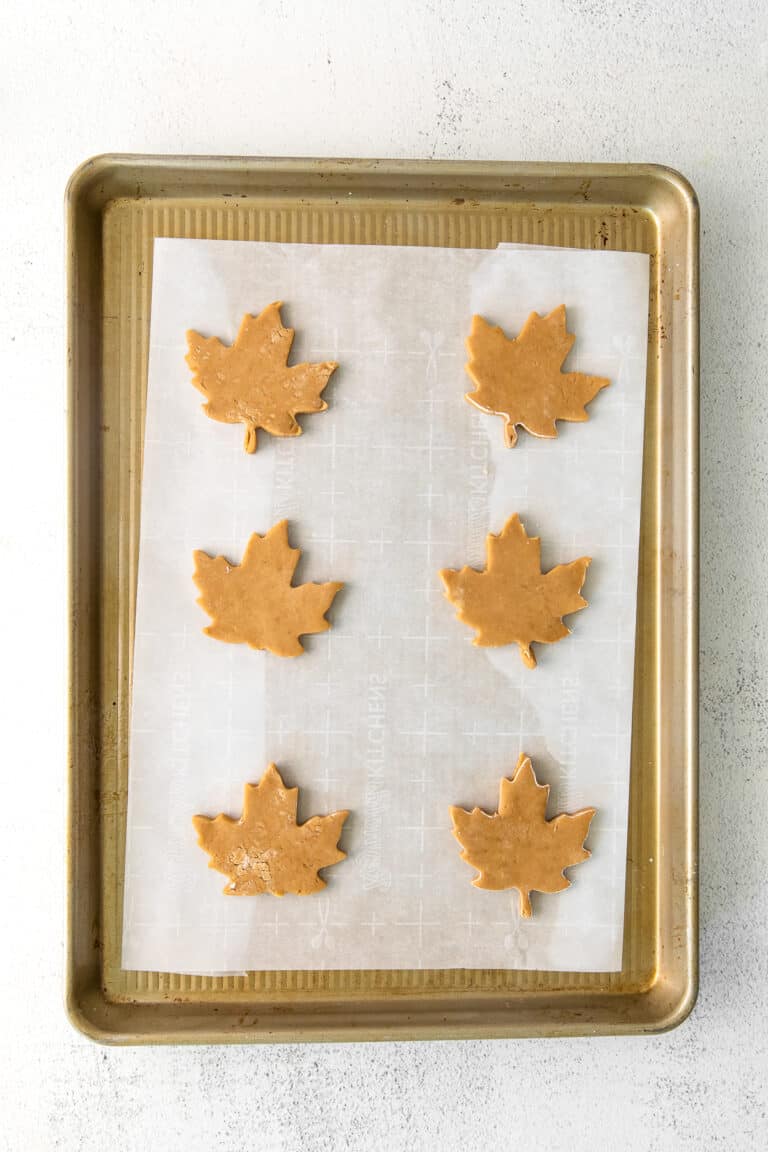 Freeze
Freeze the sugar cookie cutouts for 15 minutes.
Do I have to freeze my cookies? YES. Do not skip this part. We know it adds a little time into this process but it's similar to the refrigeration process as it will help prevent your cookies from spreading too much.
Bake Cookies
Remove cookies from the freezer and transfer them immediately into a preheated oven. Bake at 350ºF for 11-13 minutes or just until the corners begin to brown.
Cool
Transfer cookies to a wire rack and allow them to cool completely before frosting.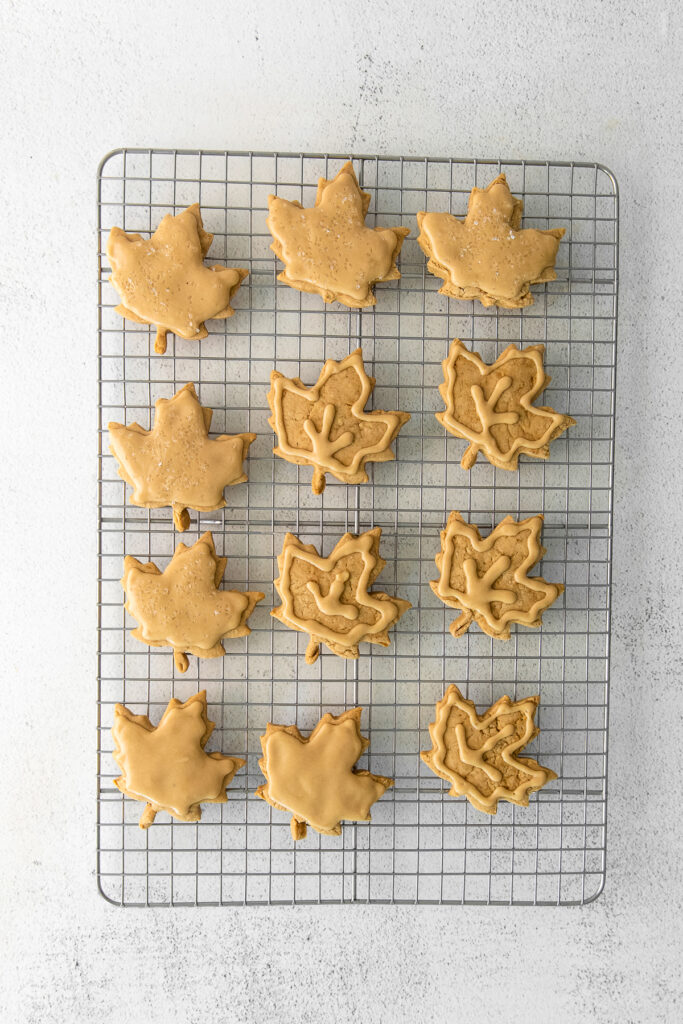 Simple Maple Frosting
Every sugar cookie deserves a yummy frosting. This maple frosting is so easy to make and it's made with an easy maple simple syrup for that warm, yummy maple flavor.
Add water and maple sugar to a saucepan and heat over medium heat until it begins to bubble.
Remove from heat and add butter. Whisk until the butter melts.
Transfer into a bowl and let cool for 15 minutes.
After the maple mixture has cooled, transfer it into a stand mixer. Then, slowly incorporate powdered sugar 1/2 cup at a time and mix on low.
Once you've used all of the powdered sugar, add the maple syrup and mix again.
Transfer the maple frosting into a piping bag and refrigerate for 30 minutes.
When you're ready to frost, remove from teh fridge and pipe away!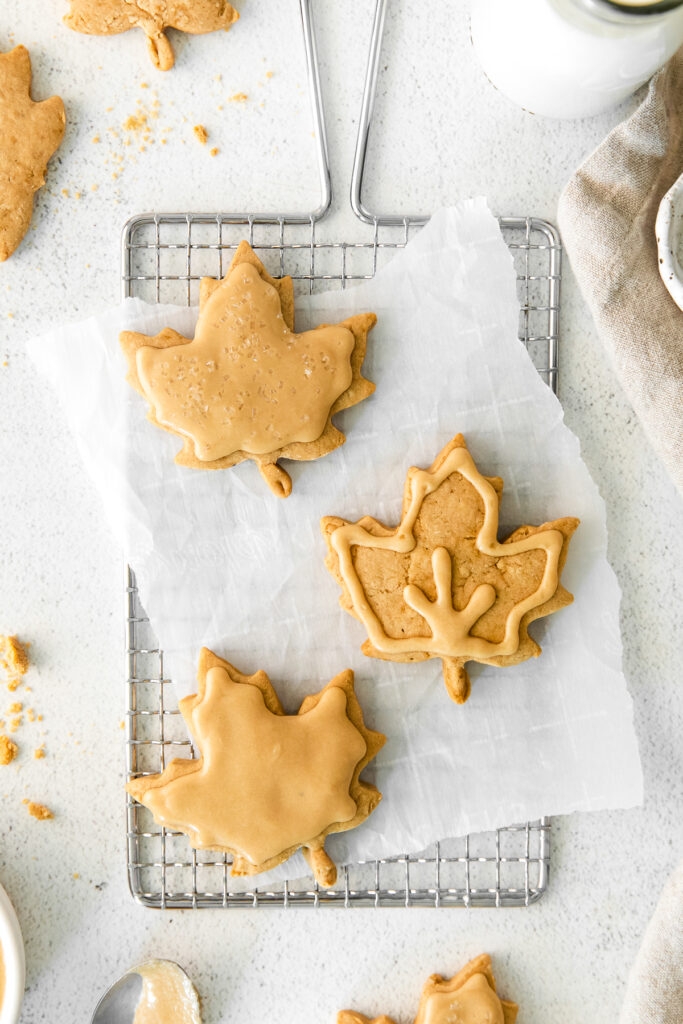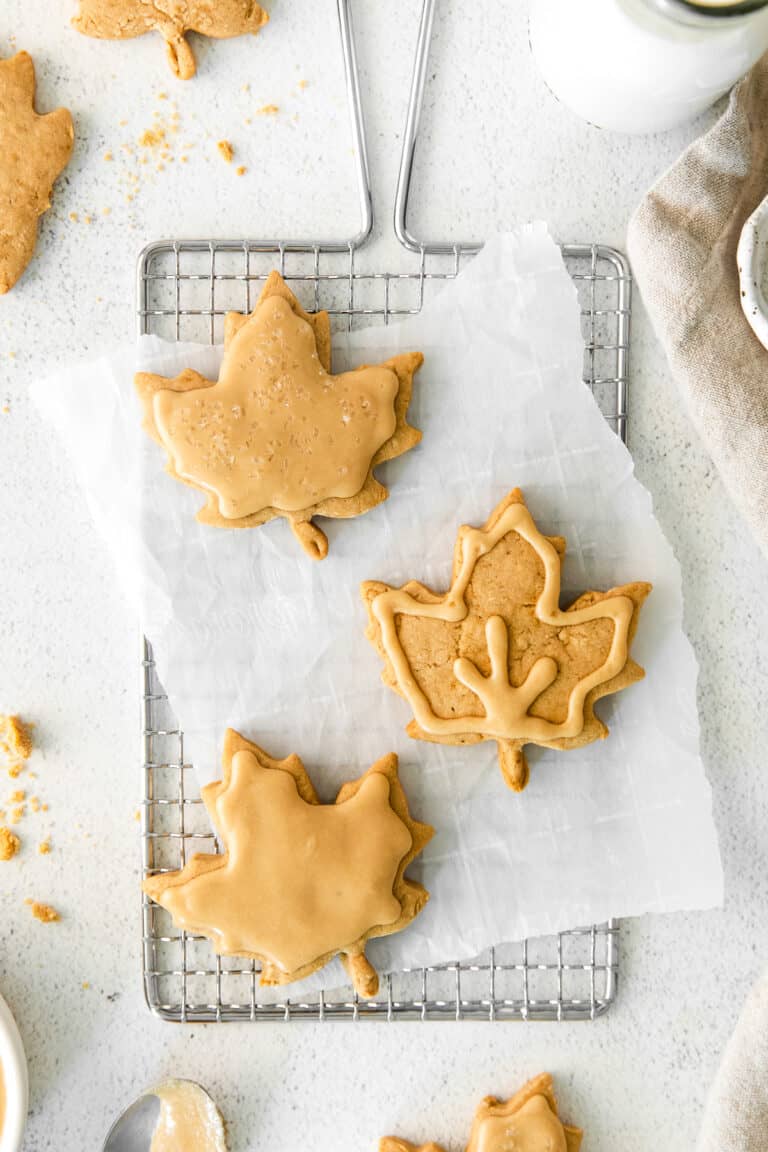 Storage
Once you've frosted your cookies, we suggest letting them sit for at least 2 hours to harden the frosting.
Store maple sugar cookies in a large glass container or gallon-size plastic bag and separate each layer of cookies with a piece of parchment paper.
Easy to Freeze Instructions
These sugar cookies are really easy to freeze (speaking from experience). So if you want to make a double or triple batch to freeze for later, go for it!
Let your cookies cool completely. Then, frost them and let your frosting harden, or save the frosting for later. Either will work.
Transer cookings back onto a baking sheet and place into the freezer for 30 minutes. This will partially freeze them and ensure they wont stick together.
After 30 minutes transfer the cookies into a gallon-size plastic bag and remove as much air as possible
Seal and freeze for up to 3 months.