Happy Friday, friends! I am excited to be partnering with my friends at ASICS today and thankful they're allowing me to share my running story with you. ASICS just released an improved fit GEL-Nimbus20 and I'm obsessed. As someone who is prone to injury in their feet, it's so important to wear well-supported running shoes!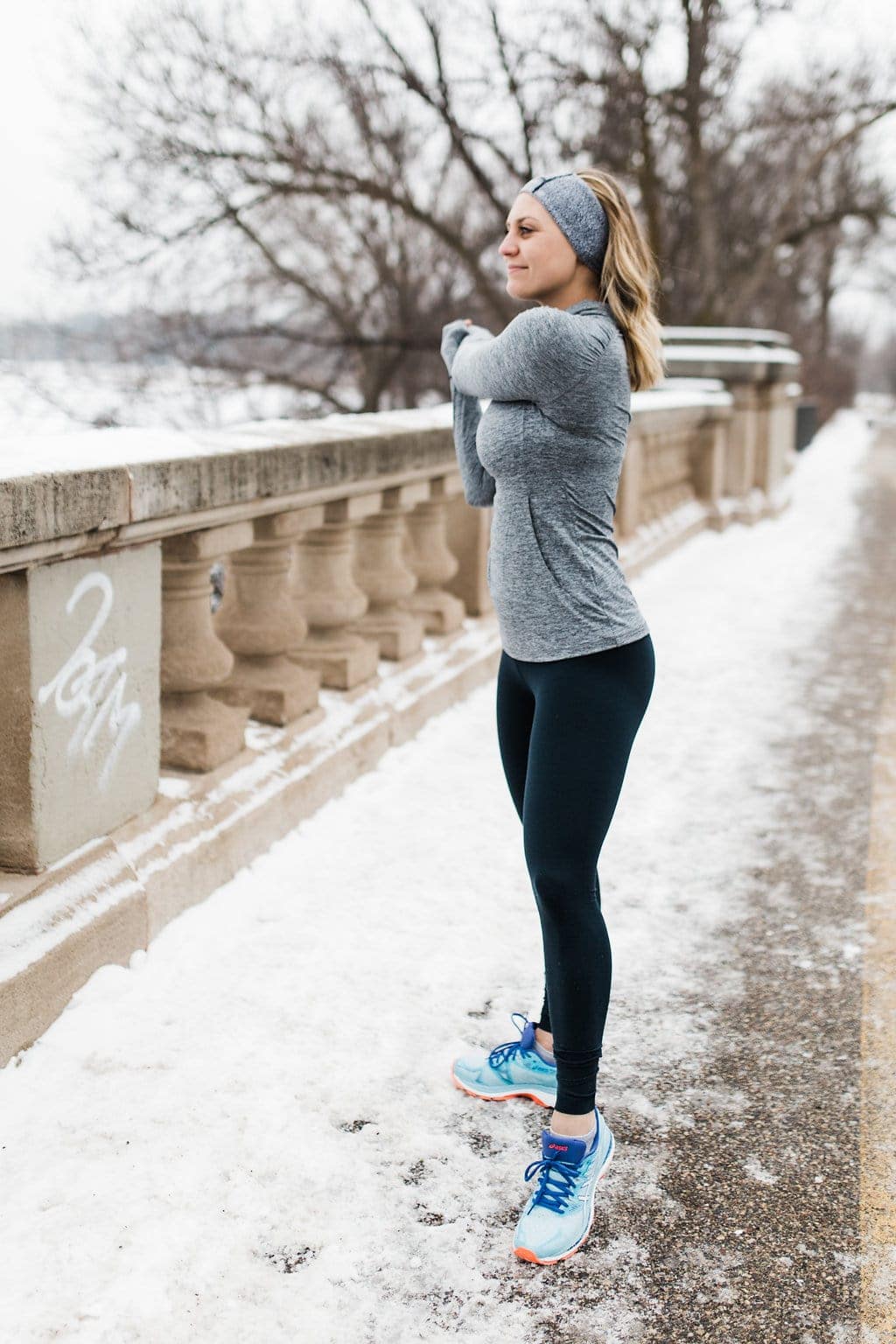 My Running Story
If you've followed me for longer than 5 minutes, it's no secret that I "hate running". The fact that I just don't like running comes up about once a week. If you asked me why I hated it my response would be "because I'm not good at it".
Okay, okay let me back up a little bit here.
Since I was young, I've always enjoyed running and didn't mind that I was a slower/jolly distance runner because I just loved how running got me outside in the fresh air and challenged me both physically and mentally. In high school, I was proud to be one of the oldest and slowest females on the JV cross country team. For me, cross country was never about winning every race or being the fastest on the team, it was about team building and having fun.
Fast forward to 2010/2011 (ages 20/21) and my mindset about fitness (and running) had transformed drastically. During this time, I had a very poor relationship with my body and fitness in general. I wasn't running for pure joy anymore, I was running because I thought it would make me skinny. I pushed my mind and body physically harder than I've ever pushed myself in my entire life. We're talking about running 5 miles in under 36 minutes in the SNOW and doing 4.5 miles of sprint repeats 3 times per week without any breaks. For me, 7:15/minute miles is effing fast (I'm more of a 9:30 girl now) and 4.5 miles worth of sprints is extremely difficult on the body to complete multiple times per week. I remember the feeling of pure physical exhaustion because not only was I over-exercising, but also I wasn't fueling myself properly to be doing so.
As you can see, there was a major shift from high school to college. I went from running because it made me feel good to running because I thought it made me look good. The mindset I had when I was 20 was the kind that was never good enough. It was always me vs. me or me vs. the girl next to me. Neither were good enough.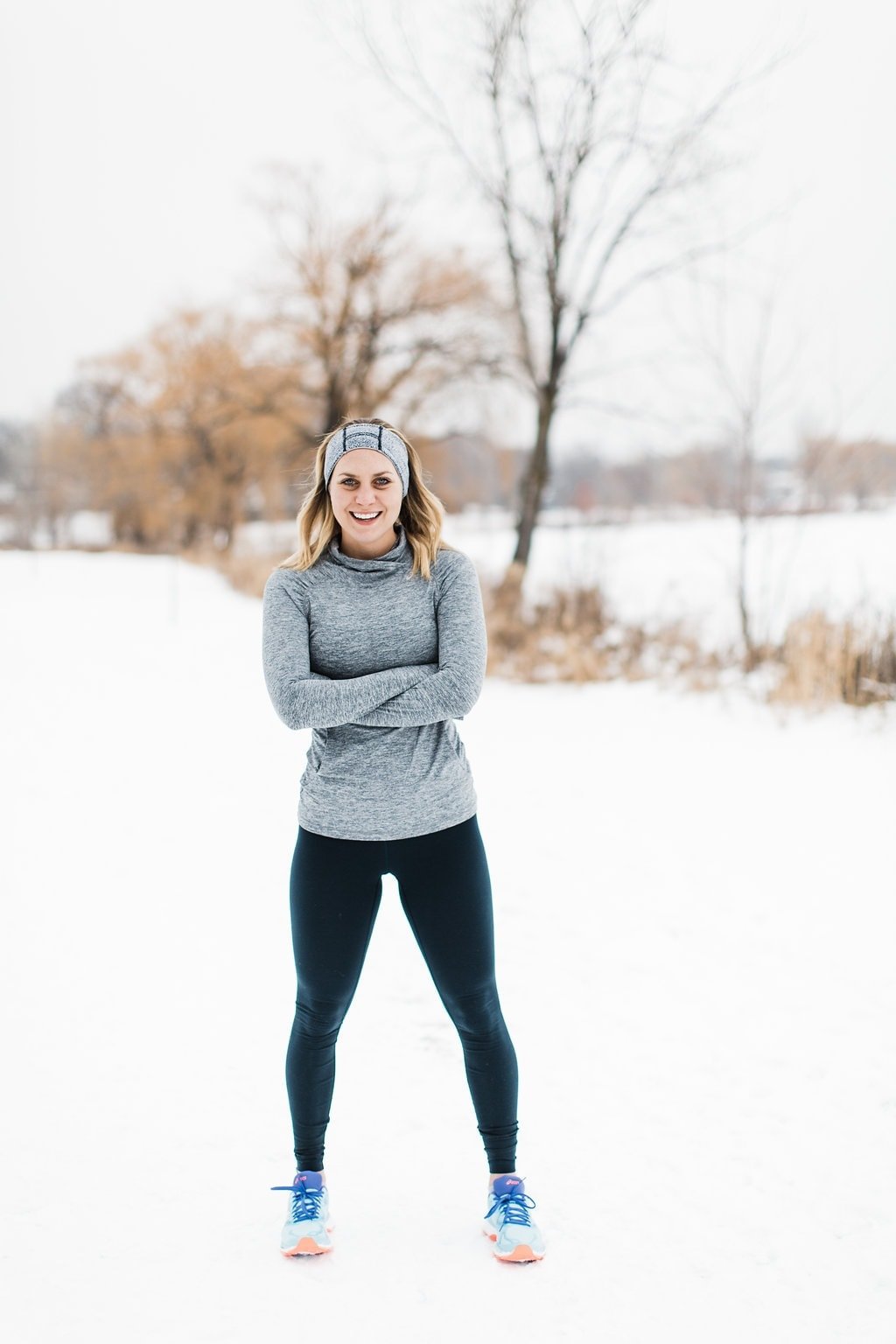 Thankfully, today I have grown to love my body and my mindset about fitness is so much healthier. I exercise not to make me look a certain way, but to make me feel a certain way.
Why My Mindset About Running Needs to Change
As someone who preaches imperfection, this mindset of perfectionism around running needs to end now. Not only do I need to stop comparing myself to the kind of runner I used to be, but also I need to stop comparing myself to all other runners. No more looking at the girl/guy next to me on the treadmill feeling horrible because I'm sprinting at a 6.8 and they're at a 10.5 No more choosing to row instead of run purely because I don't want to lose (even though we aren't racing).
In 2018 I want to bring running back into my life full force, but with a completely different mindset. Before my breakdown in 2010/2011, running was about soaking up that fresh air and spending quality time with a friend. So, I said it! My fitness goal of 2018 is to run like no one's watching because no one is, I promise! I'm not setting a goal to run an ultra-marathon or, heck, even a normal marathon. My goal is simple; it's to allow myself to fall in love with running again and to enjoy myself every step of the way.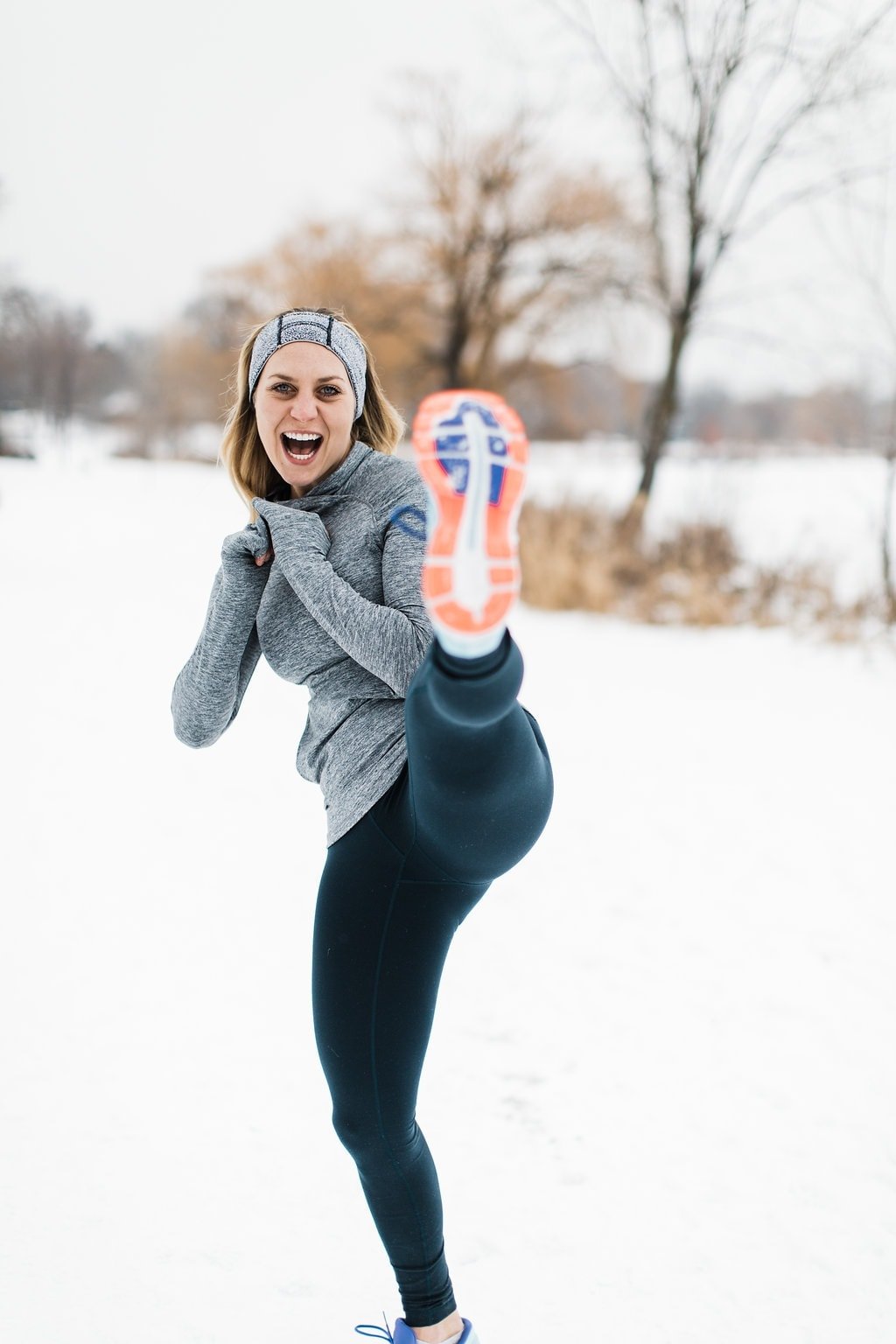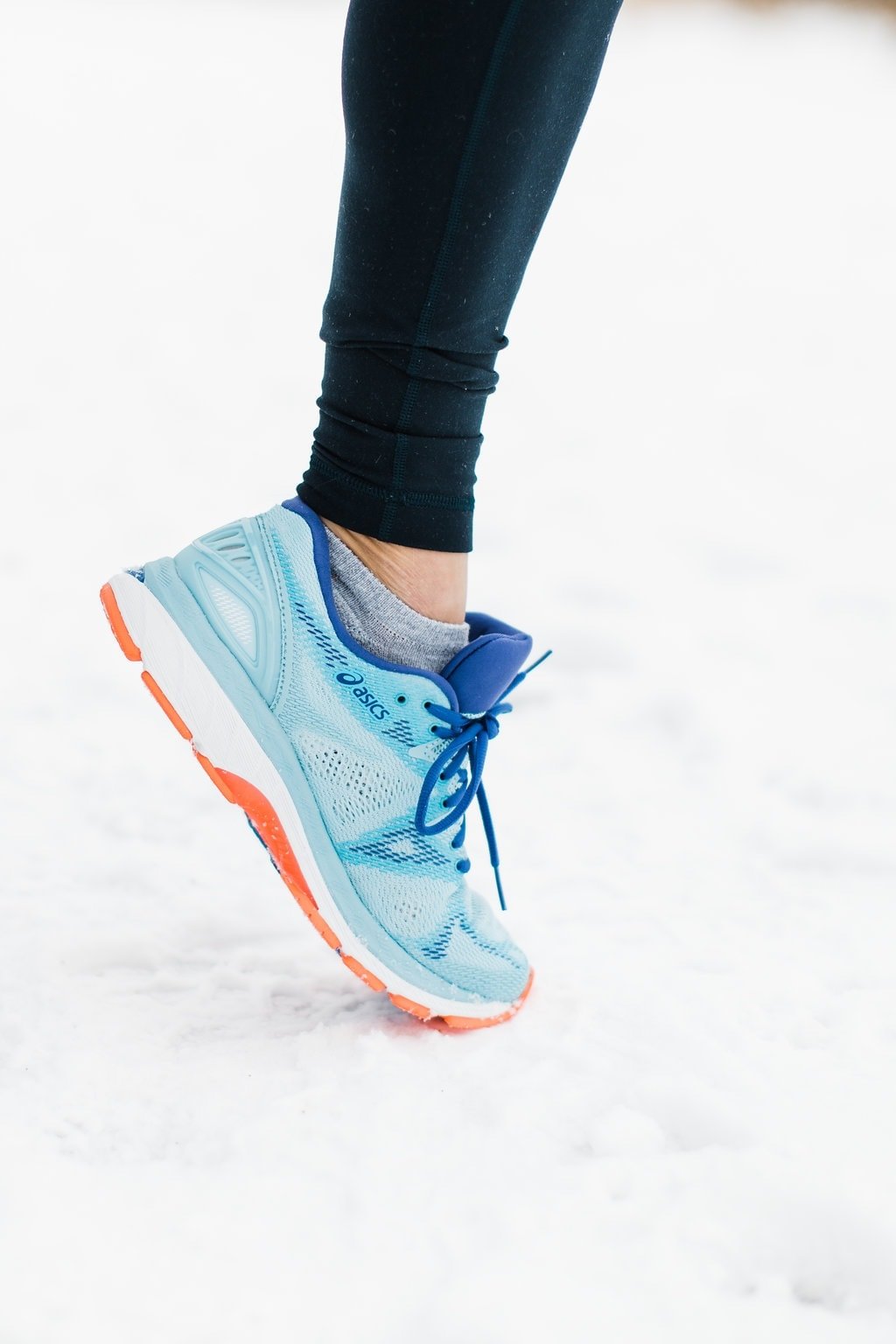 During my cross country years in high school, all I wore was ASICS! I remember going to our local running shoe store in New Berlin, Wisconsin, to get fitted and ASICS were always my go to. I'm glad to be back in a pair because it reminds me how much I love them! The GEL-Nimbus20 is an amazing shoe. This is definitely more of a supportive shoe and that's the way I like it. Ever since I broke my foot 2 years ago, I only wear shoes with excellent support and comfort.
They are lightweight, but cushiony at the same time.
Fluidfit®. So, the shoe basically molds to your foot so it's a fit for every runner.
Seamless! Huge win in my book.
Sweat-wicking. if you have sweaty feet syndrome like me, you know how important this is..especially during winter!
True to size! Important for those shopping online.
PS: I've gotten a million and one questions about this amazing mock neck long sleeve. Yes, it's ASICS! Check it out HERE.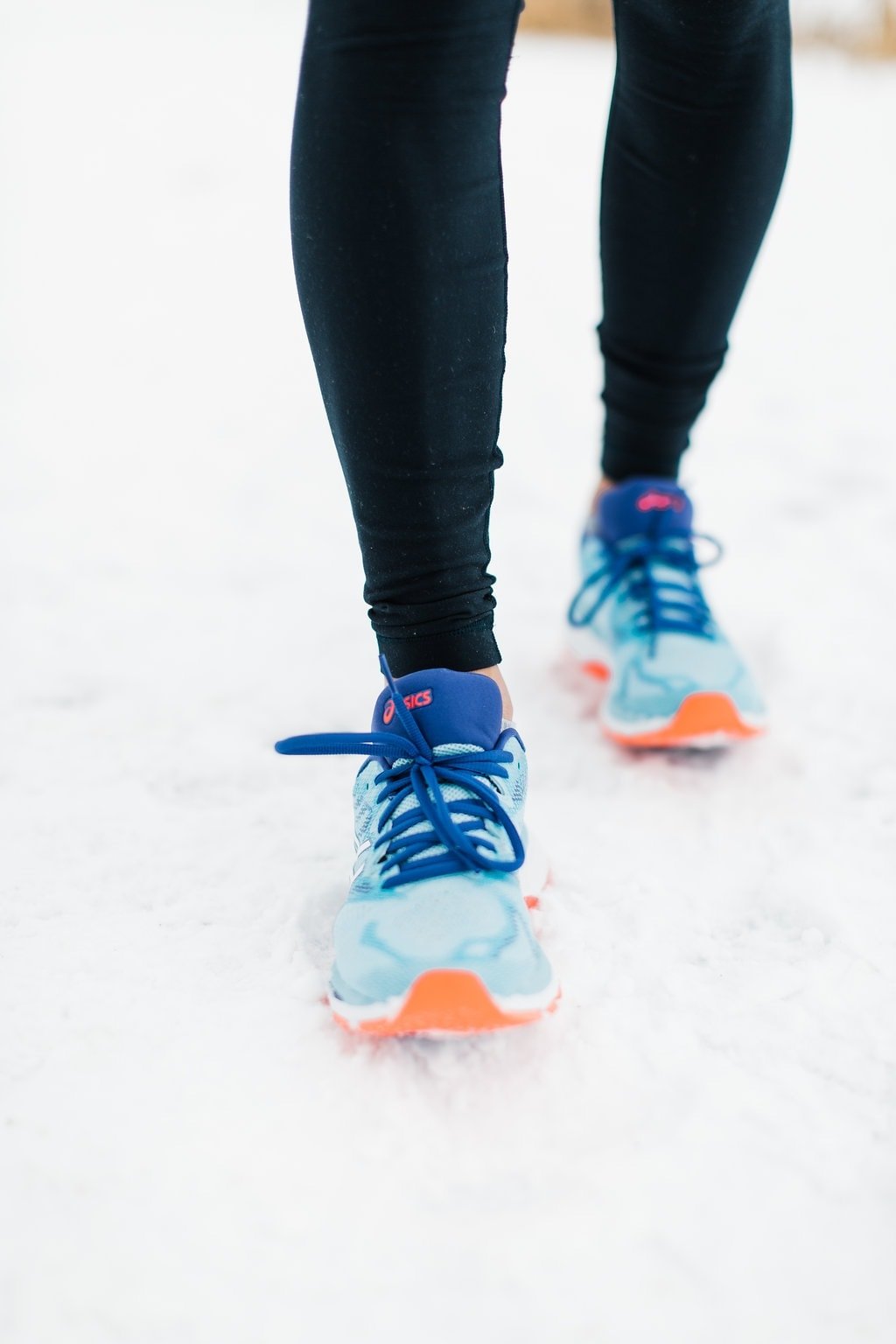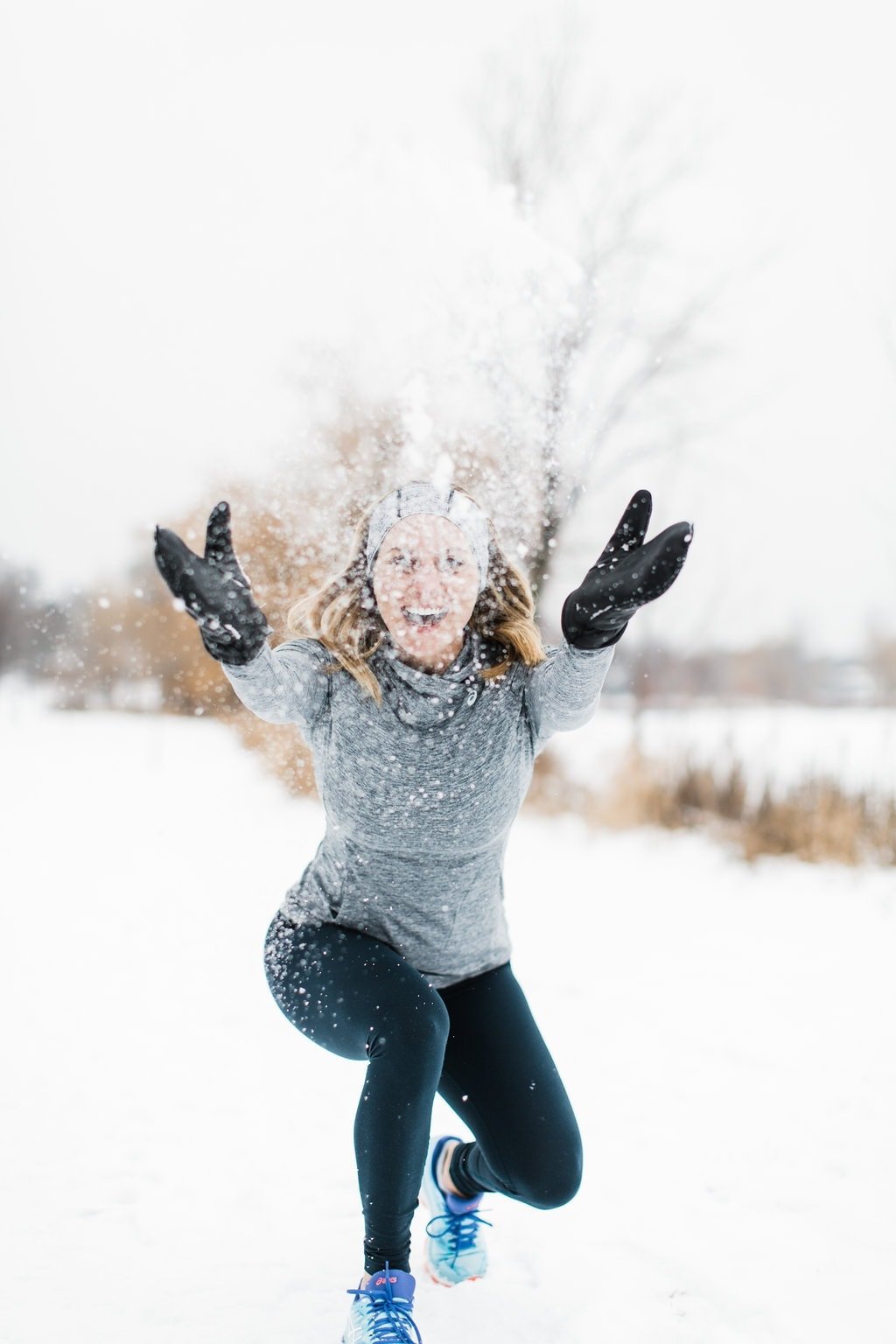 Giveaway
I'm hosting a $100 ASICS giveaway today on Instagram and I would love for you to enter! All you have to do is hop on over to Fit Foodie Finds' Instagram for the rules and regulations!
This is a sponsored conversation written by me on behalf of ASICS. The opinions and text are all mine.