No oven no problem. Make our stovetop chicken broccoli rice casserole with a nonstick skillet on your stovetop!
This chicken broccoli and rice casserole recipe features lean chicken breast, rice, broccoli, and a yummy cheese sauce to round it out.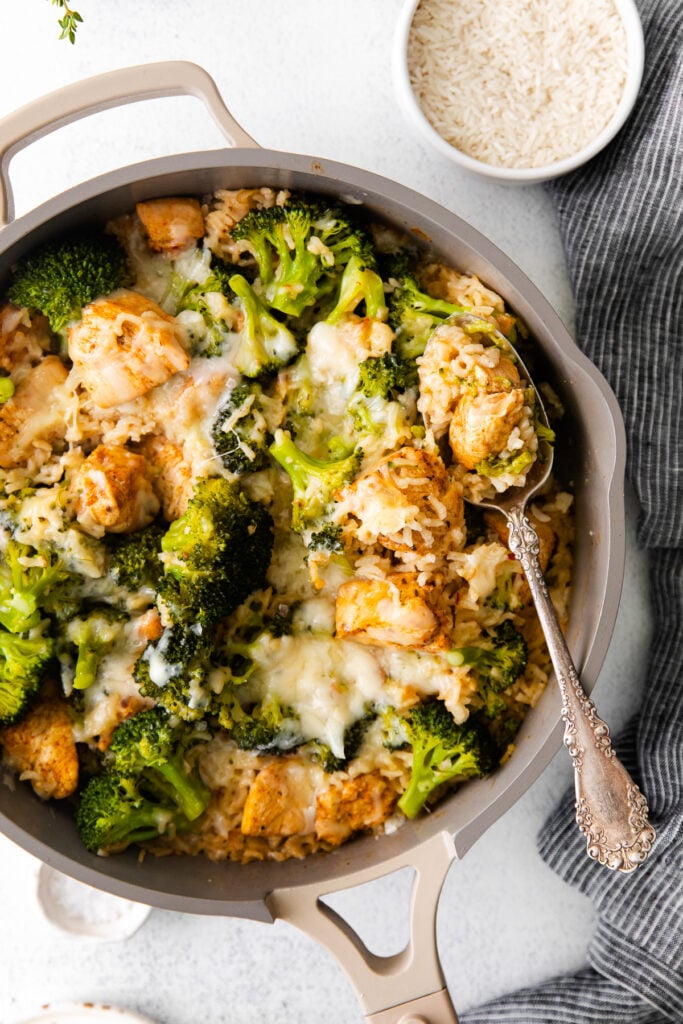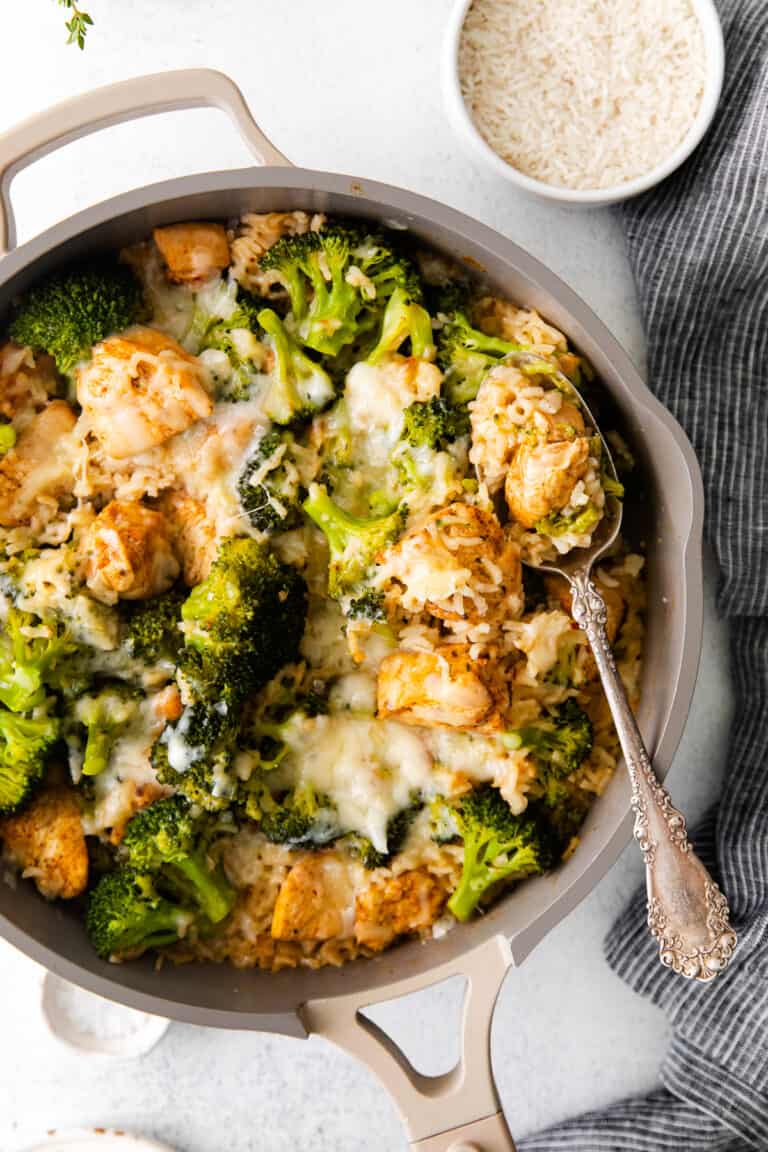 One Pan Meal
There is nothing better than using a single pot or pan to make your dinner. This easy and cheese chicken broccoli and rice recipe is made on the stovetop in just one pan.
That's right, there's no pre-cooking your chicken or rice as everything is made right in the same pan.
What I love about this chicken broccoli rice casserole is that it's not made in a classic casserole dish. It's actually made in a skillet – so the cook time is quicker.
Why you'll love it!
Balanced Meal: this recipe gets you a grain, protein, and veggies all in one meal!
Quick: dinner is ready in less than 45 minutes!
So flavorful: made with the base of garlic, onion, and homemade chicken seasoning, this chicken broccoli and rice casserole recipe comes out so tasty.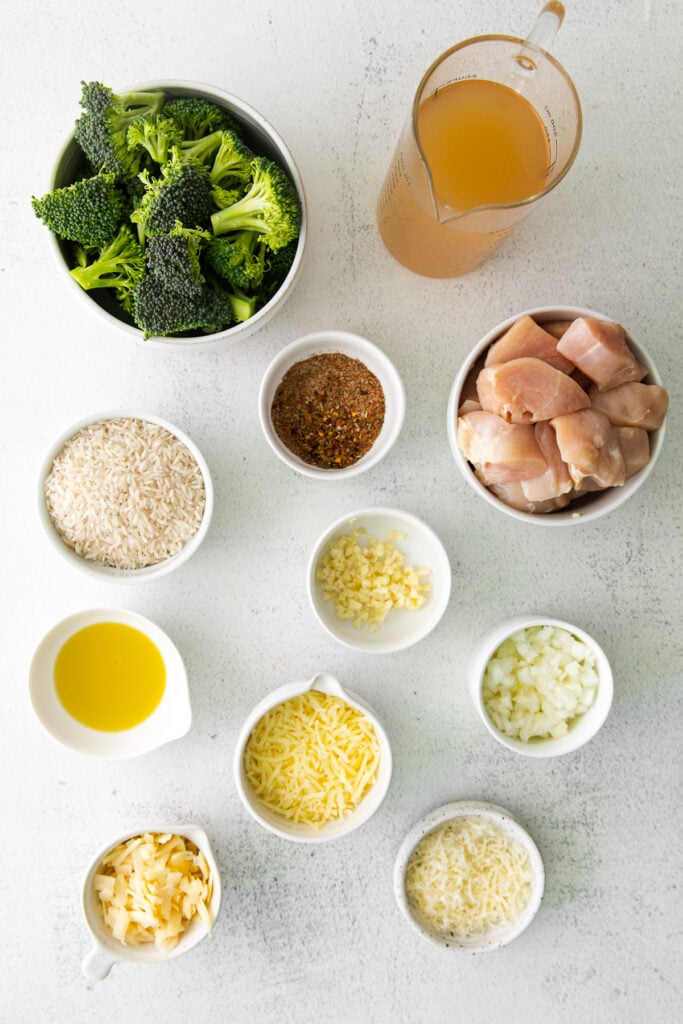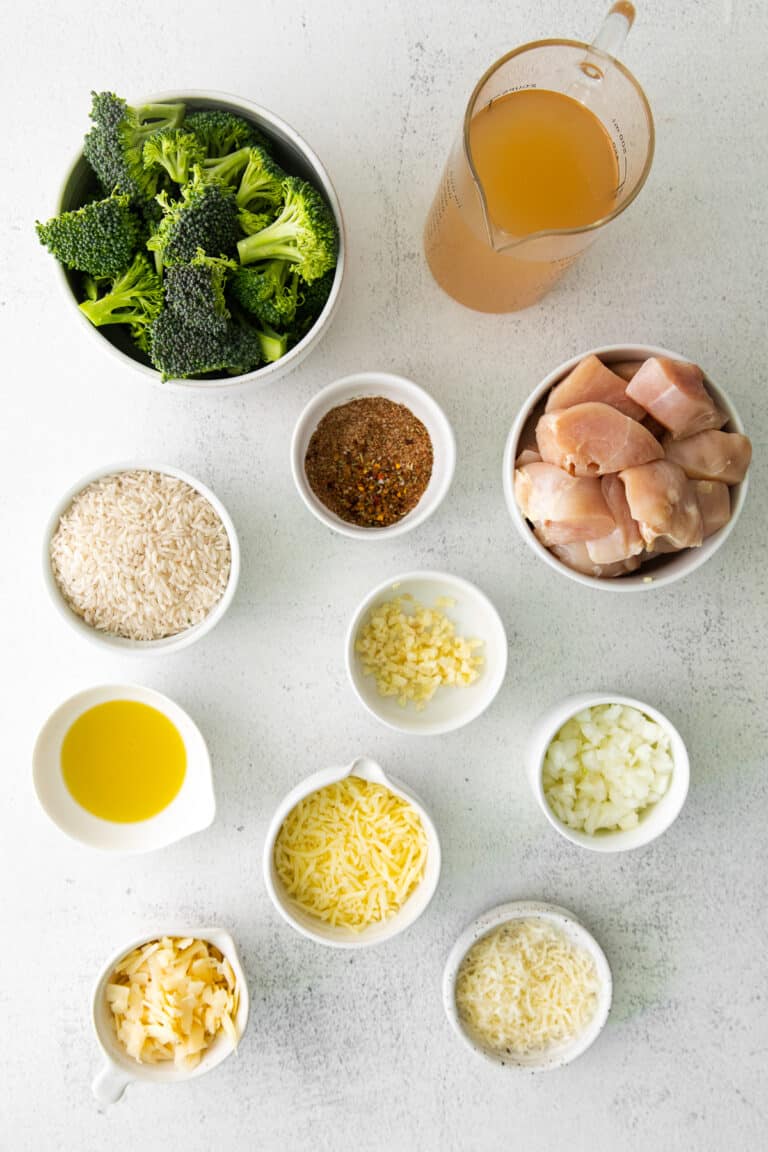 What You Need
Chicken breast: for this recipe, we used boneless, skinless chicken breast.
Chicken seasoning: Our homeamde chicken seasoning adds so much flavor without a ton of salt and extra add-ins.
Onion and Garlic: onion and garlic are a great base flavoring for chicken broccoli rice casserole.
White rice: make sure to use uncooked long-grain white rice.
Broth: broth is used in place of water to add more flavor.
Broccoli: make sure to buy raw broccoli. Frozen broccoli will get mushy.
Cheese: we are using 3 kinds of cheese in this recipe, but feel free to use 1 or all 3.
Can I use chicken thighs instead?
Feel free to use boneless, skinless chicken thighs in place of boneless skinless chicken breast.
Can I use a different grain?
We don't recommend using any other grain than white rice. We have not tested this recipe using brown rice or quinoa, but have a feeling the liquid ratios would be different.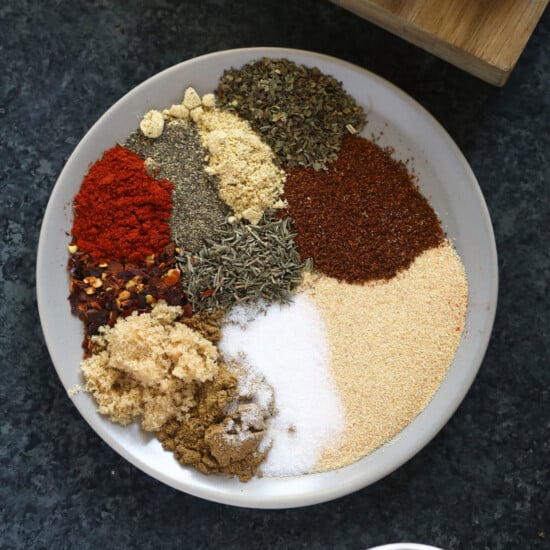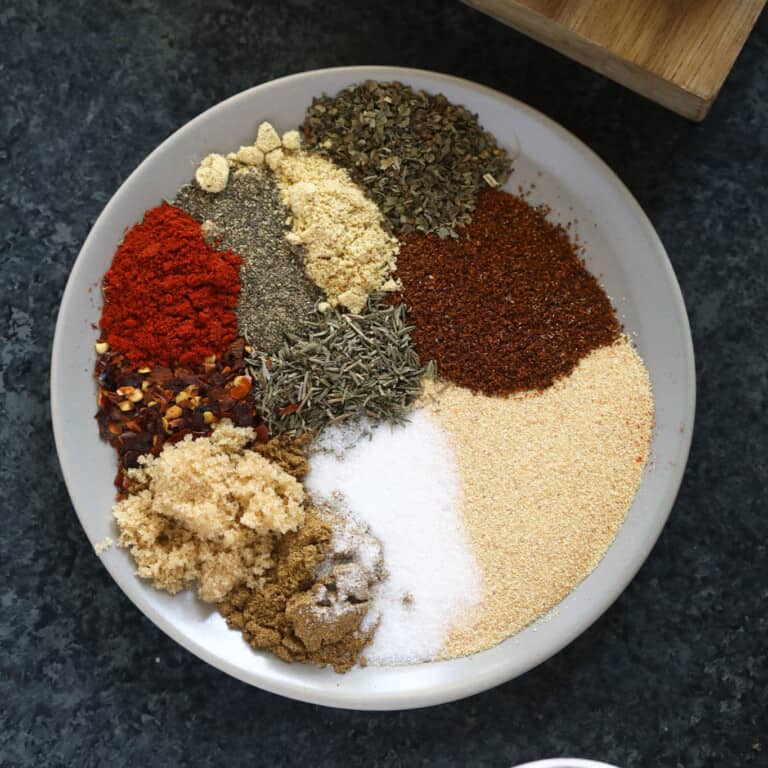 Homemade
Chicken Seasoning
Are you looking for the best seasoning for chicken on the internet? You found it! This flavorful all-purpose chicken seasoning can be used to season breasts, legs, thighs, whole chickens, and more!
Get Recipe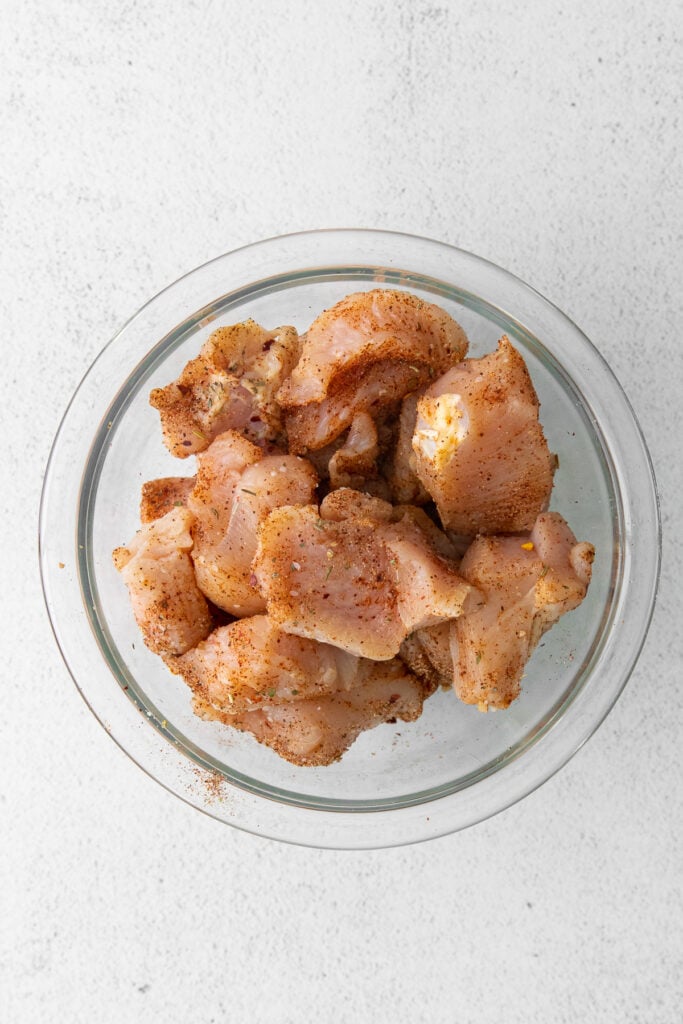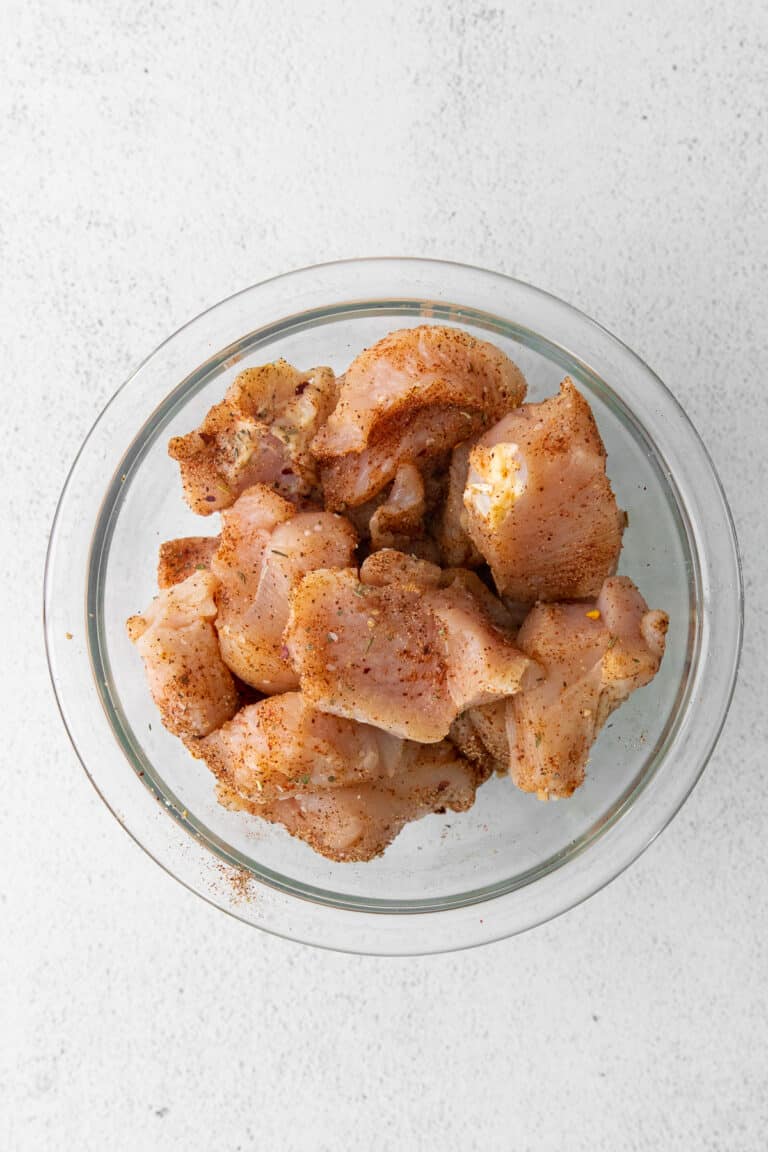 Simple Instructrions
Slice + Sear Chicken: slice chicken breast into 1-inch pieces. Then, season with chicken seasoning. Add olive oil to a skillet and cook garlic and onion for a few minutes. Then, add chicken pieces. Cook for 2 minutes on each side.
Toast Rice: move the chicken over and add white rice. Toast rice for 3 minutes.
Add broth: add broth and chicken seasoning and mix everything together.
Bring to a Boil then Simmer: bring casserole to a boil over mediun/high heat. Then, turn the heat to low and cover. Simmer for 10 minutes.
Add Broccoli: add broccoli florets and mix. Simemr on low, covered, for another 10 minutes.
Add Cheese: finally, add the shredded cheese and cook until melted.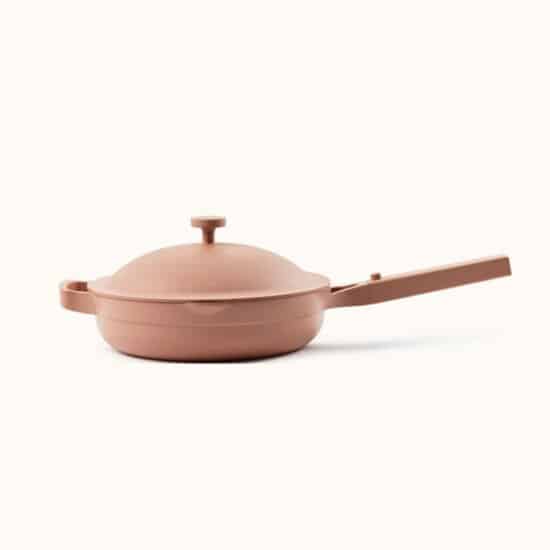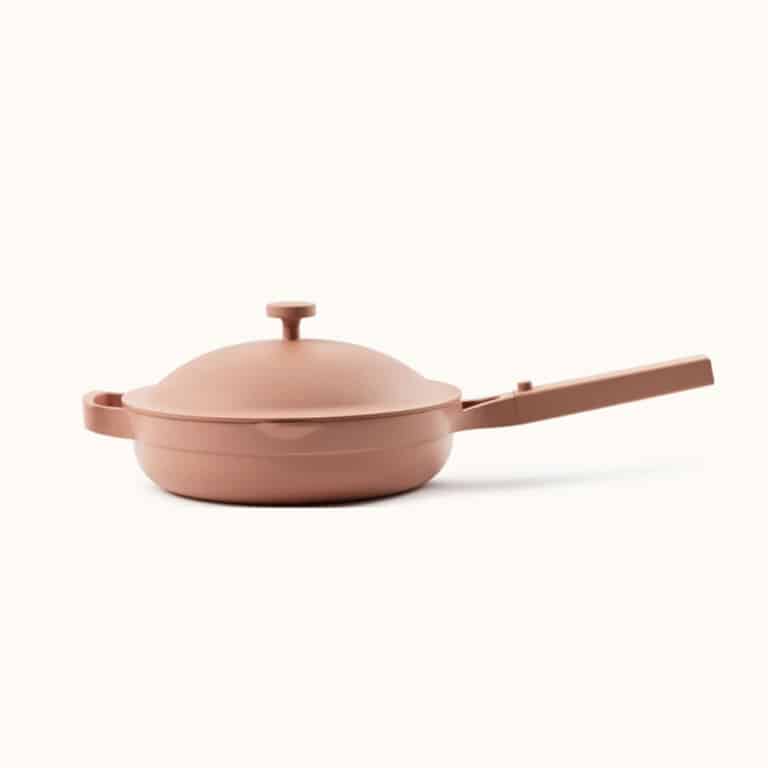 Try it!
Always Pan
The Always Pan is our favorite pan for sauteing, steaming, frying, and simmering. It's a nonstick pan that we highly recommend.
Buy now!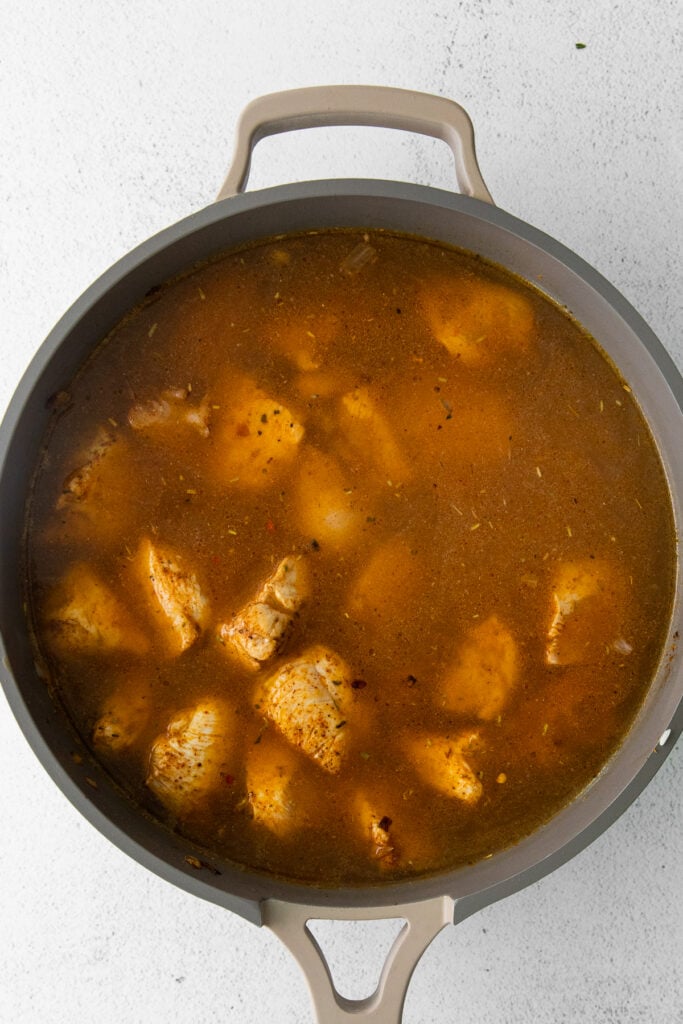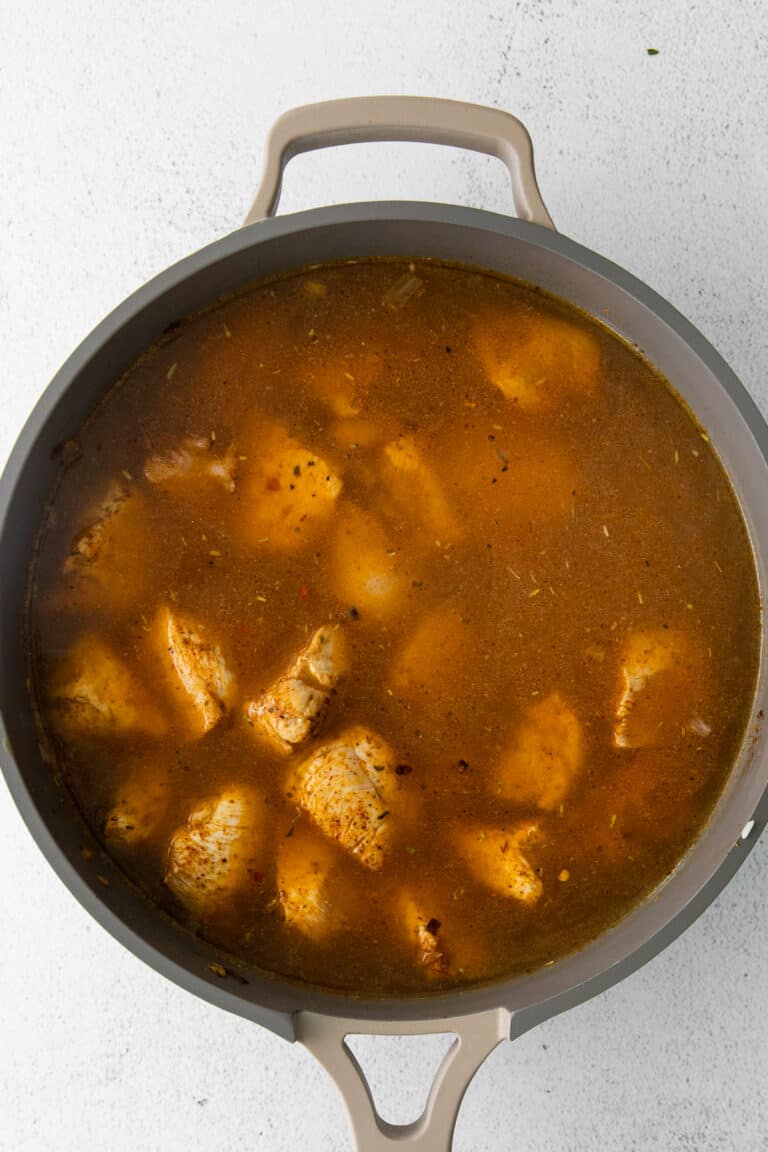 FAQ
Do you cook rice before adding to casserole?

You do not need to cook the rice before adding it to this casserole.
Can you put raw chicken in a casserole?

Yes, you can put raw chicken into this casserole as it will bake on the stovetop.
Why is chicken rice and broccoli so popular?

Chicken rice and broccoli is so popular because it is a balanced, easy meal. It's made with a grain, protein, and veggies.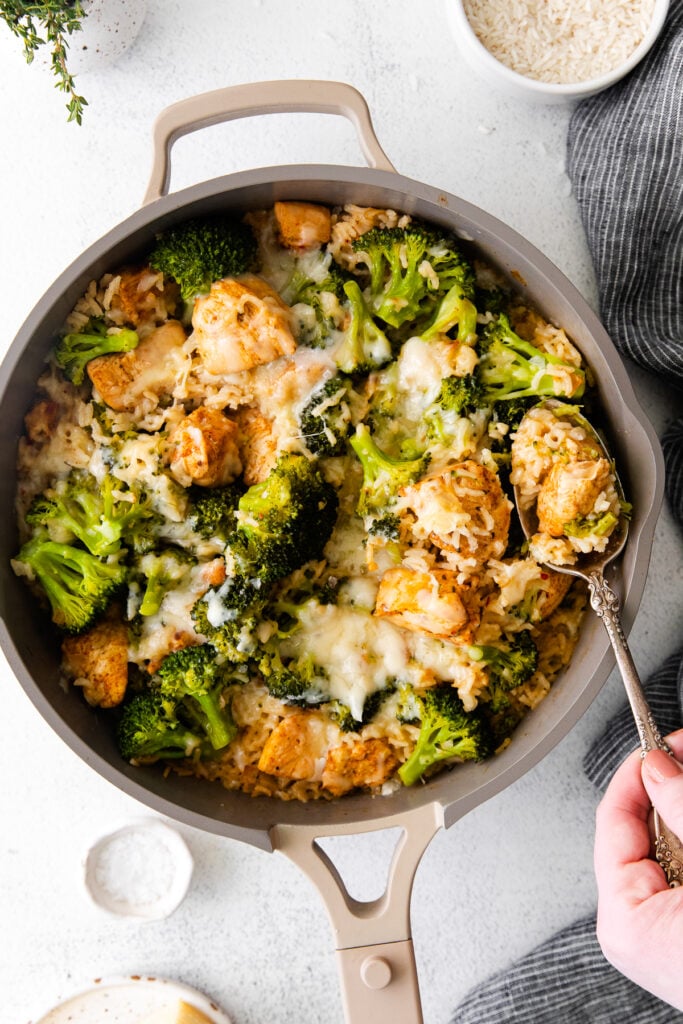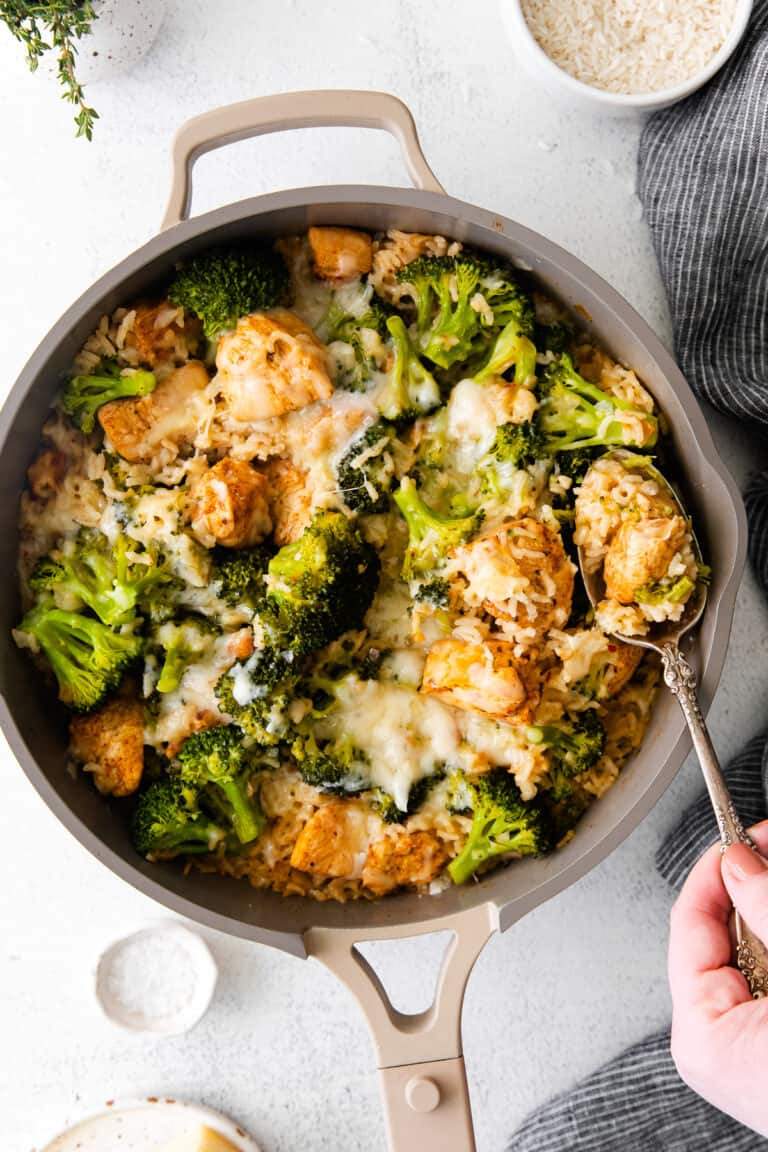 Storage
Store your cooled casserole in an airtight container for up to 3-5 days in the refrigerator.
Freezer Instructions
Let your chicken and rice cool compeletly.
Then, transfer it into an airtight container or gallon-size freezer-safe bag.
Remove as much air as possible and seal.
Freeze for up to 3 months.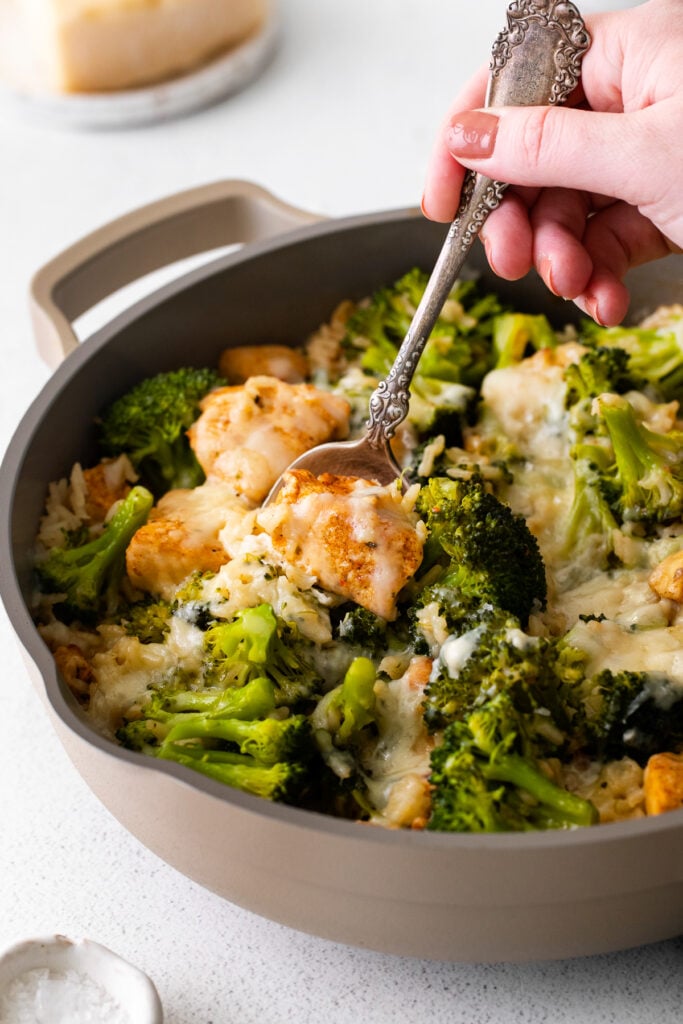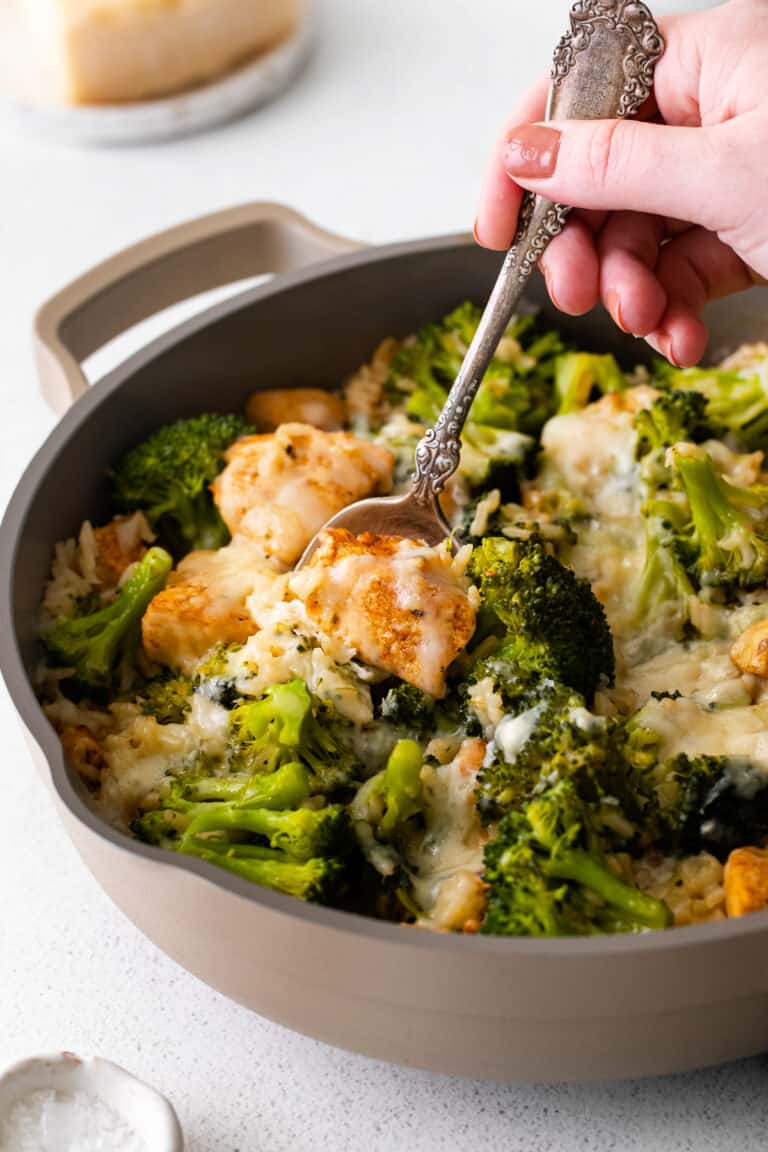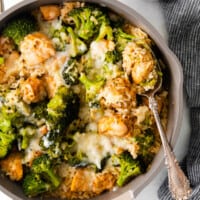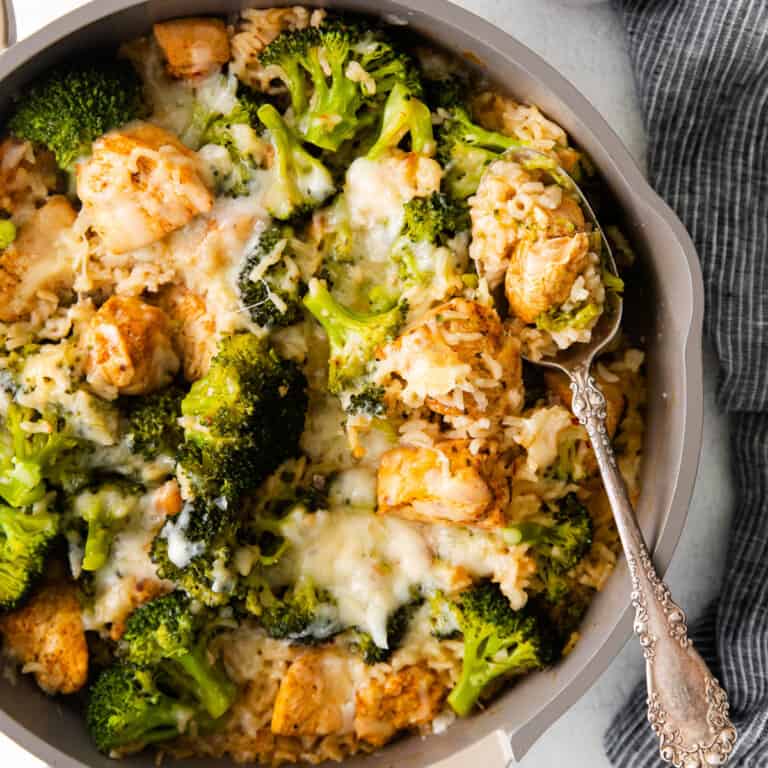 Stovetop Chicken Broccoli and Rice Casserole
Chicken Broccoli Rice Casserole made completely in one skillet on your stovetop! Make this yummy chicken casserole in less than 45 minutes. 
Instructions
Cut the chicken breast into 1-inch chunks and toss the chicken with 1.5 tablespoons of all purpose chicken seasoning. Be sure the chicken is covered in chicken seasoning. Set aside. 

Heat a large skillet (that has a cover) over medium/high heat. Add olive oil. 

When the olive oil is fragrant add the onion to the skillet and saute for 2-3 minutes. 

Add the garlic to the onion and saute for another minute. 

Next, put the coated chicken pieces to the skillet pan and brown the chicken for 2 minutes on each side. 

Move the chicken pieces to one side of the skillet and add the rice to the cleared side of the skillet. Toast the rice in the skillet for 3 minutes. 

Toss the toasted rice with the chicken breast, onion, and garlic and then add the broth, salt, and remaining 1 tablespoon of chicken seasoning to the skillet and mix.

Bring the broth to a boil, stir, and turn heat to low. Cover the skillet and let the rice mixture simmer for 10 minutes. 

Uncover the skillet and add the broccoli florets. Fold the broccoli into the mixture and cover. 

Cook everything together for an additional 10 minutes. 

Finally, remove the cover one last time and sprinkle the cheese over the top of the rice, chicken, and broccoli. 

Cover and let the cheese melt for 1-2 minutes.
Nutrition facts
Calories:
521
kcal
Carbohydrates:
44
g
Protein:
45
g
Fat:
15
g
Fiber:
3
g
Sugar:
3
g