It's workout timeeeeeeee. I haven't shared a workout in a while and I thought today was the perfect day to do so. Linley, Emily, and I have been bouncing around all over Minneapolis trying to workouts. To be honest, I think my body is loving it! Changing it up really does well for the mind, body, and soul. I've been incorporating more yoga, running-based workouts, and barre. Don't worry, I've still been kicking butt with the strength training workouts too.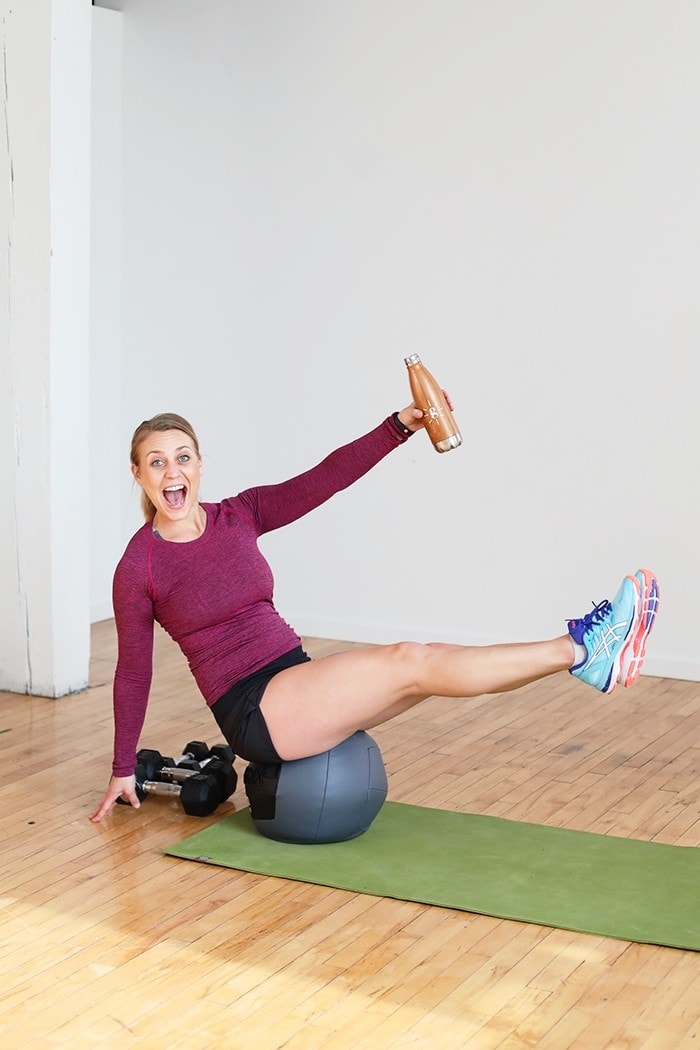 Injury Talk
Strength training will always be near and dear to my heart…because I just LOVE it. However, over the last year or so, I've really had to tone things down due to injury. My ribs just don't want to stay in place. Alignment in our bodies is so important and mine has been completely out of whack. My first and second rib are currently "dislodged" making my entire neck and upper back just effed up. What I mean by effed up, is that when your ribs are out of alignment, your body tries to overcompensate for this by tightening your muscles and overusing your other side. There are mornings where I wake up and my left shoulder is like an inch from my ear because the muscles are so tight and some mornings when I can't move my neck and look left. I'm sure you're wondering how the heck this happened and TBH, I've been wondering the same thing. I had an epiphany the other day….Linley and I got rear-ended around a year and a half ago, and I had some pretty bad whiplash that I never got looked at. THIS IS WHERE ALL OF THIS IS STEMMING FROM. From that point, I've had a rib or two out of alignment twice and a sprained neck (this one wasn't fun). This latest rib out of place happened simply from sleeping on my side funny.
This current injury has affected not only my workouts (that's really the least of my problems), but my everyday wellbeing and sleep health. Some days I feel a lot of pressure in my upper back and neck and others I feel fine. What's been most frustrating is my sleep health. You guys know that I already have problems with insomnia. Well, the last couple of weeks have been absolutely horrible. I've been waking up almost every hour to readjust my body position. I am a side sleeper and right now that seems to be the worst for my injury. Okay enough complaining…I want to share what I'm doing to get a healthy, neck, back, and spine again!
Neck, Back, and Spine Recovery
Chiropractor: Seeing Dr. Andy at Well Adjusted MN has been a total game changer. For a while, I was going on and off as my ribs got better and worse, but now I'm consistently going 3 days per week and I can totally feel things getting better. For the first couple of weeks, he really focused on loosening up all surrounding muscles. We did a lot of deep tissue massage, cupping, and stretching. Now we've been able to get into actual adjustments of my neck and back and PRAISE BE. This is where the real magic happens. PS: if you live in Minneapolis and you mention Fit Foodie Finds during your first appointment with Dr. Andy, you get 50% off! Book with him HERE.
Acupuncture: Jen Noetzli (who is also my pottery teacher) is my acupuncturist and I LOVE HER. We do a lot of spot acupuncture, but also acupuncture for overall well being and anxiety. I try and get every other week because it really does make a difference.
Massage: Deep tissue massage isn't the funnest, but it's great for loosening up all of those muscles around my upper back ribs. I've seen Kayln Demaria at Lightspace Bodywork Therapies and she was amazing. She's got a ton of experience and works mostly with female athletes…I can get down with this.
All Natural Remedies

Arnica: you can take arnica both topically and orally. This helps with joint and muscle pain and came highly suggested from Jen!
Foam Rolling: Andy says this is a must. I've been foam rolling my neck and back every day. I've definitely seen some range of motion improvements from this.
PS: You really don't appreciate a healthy body until the one you've got is not 100%.
Before I share this workout, I want to let you know that I filmed this when I was 100% healthy! Most of these upper body moves I've been staying away from as it puts a lot of tension on my traps and shoulders <3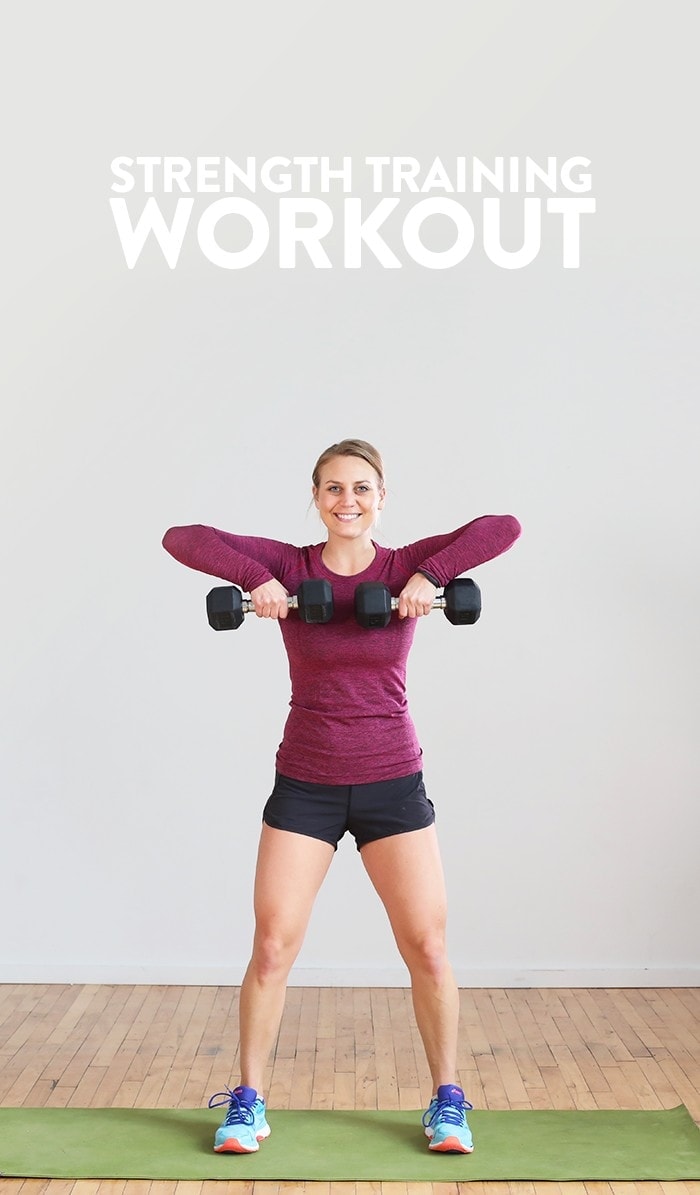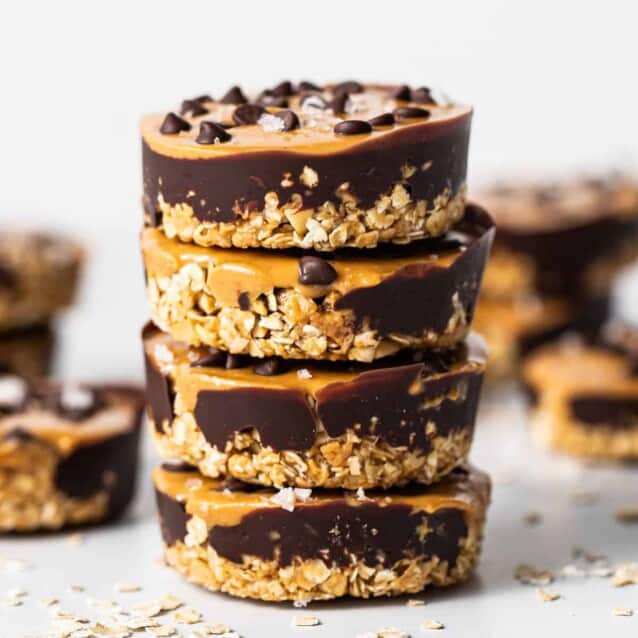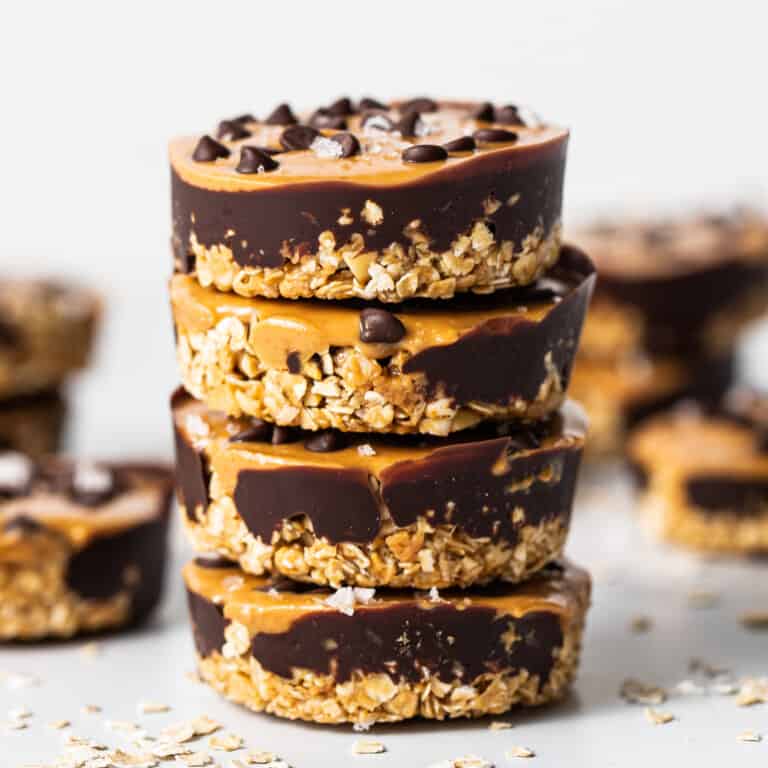 Get our Top 10 5-Star Recipes!
Join our email list for new recipes and BONUS: get our top 10 ⭐️⭐️⭐️⭐️⭐️ recipes e-book!
This Total Body Superset Strength Training Workout is a great way to exhaust your muscles and get some cardio bursts in at the same time. All you need is a medium to heavy set of dumbbells and a medicine ball for this legit full-body strength workout!
Total Body Superset Strength Training Workout
Description: There are 5 supersets with 1 minute of sprints in between. Complete each superset for 4 different rounds of: 15 reps, 12, 9, and 6. Do not take any breaks in between move 1 and move 2. After completing both moves you should be breathless (if you're not, lift heavier). Rest for 60 seconds then move on to the next round of reps. After completing all 4 rounds, complete a 1-minute sprint of choice before moving on to the next superset.
Superset 1
1-minute sprint
Superset 2
Weighted Squat Jumps

Weighted Bridges
1-minute sprint
Superset 3
Weighted Oblique Sit Ups

Supermans
1-minute sprint
Superset 4
Double Dumbbell Row

Upright Rows
1-minute sprint
Superset 5
Weighted Alternating Lunges

Weighted Med Ball Squats
1-minute sprint
Disclaimer: I am not a certified personal trainer. Please consult your physician before starting a new exercise program. As always, listen to your body and modify as needed!