You know what I just realized? My half birthday is on Monday. Babies get to celebrate half birthdays all the time, but normal humans don't. HMPH. What am I going to do to celebrate? Well, Man Candy will be here…so that is enough for me 🙂
I have a feeling that this week is going to be a wee bit strange. Linley is gone for the next week (OMG WHAT AM I GOING TO DO) back in San Miguel de Allende for her boyfriend's sister's wedding. Lin and I would both agree that when one of us is gone…our productivity level is just weird. The thing is, we need each other to get those creative juices flowing…plus it's just funner (FUNNER FUNNER FUNNER) to have someone else at Fit Foodie HQ with me. Maybe I can convince Linds to come hangout with me. That is exactly what I am going to do.
I am beyond ecstatic that Lindsey and her hubs finally publicly announced that THEY'RE PREGO. I'm gonna be an auntie and I'm so pumped about it. Linds is one of my favorite people on this planet (I've raved about her multiple times on FFF) and I can't wait for her to be a mommy and to reproduce her bad assness.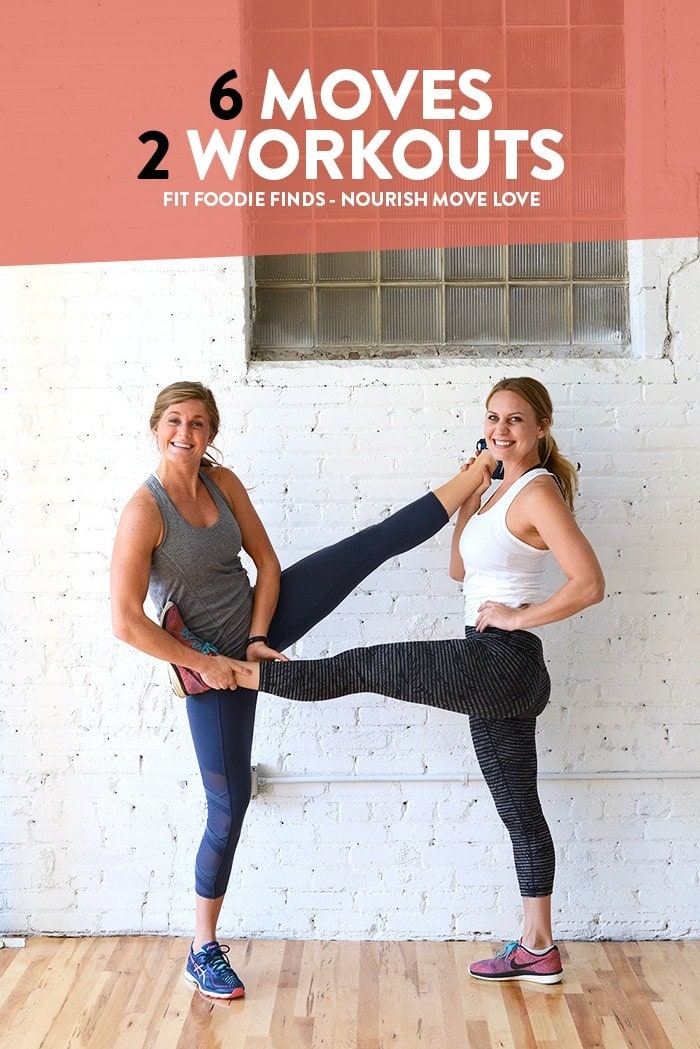 Nourish Move Love and Team Fit Foodie share a studio space twice a month where we shoot our workouts and other fun content. We decided to double up and create 2 workouts from the same 6 moves! These workouts are completely different, yet they require exactly the same 6 moves. One style is a waterfall circuit (numbers descend by 5 starting at 35) and the other is AMRAP (as many rounds as possible). They're both kick ass in their own way.
So before you watch my video…click on this link for Lindsey's Total Body AMRAP and save that for later!
Total Body Waterfall Circuit
Instructions: Complete the number of reps listed next to each exercise; moving directly from one exercise to the next. Take a 30-60 second break at the bottom and repeat x 3 sets.
Equipment: One medium to heavy dumbbell
The Circuit
35 Press Jacks
30 Lateral Lunge + Swing
25 Sumo Squat + Curl
20 Split Jumps + Oblique Twist
15 Single Leg/Arm Bent Over Row {right + left leg}
10 Single leg squat + crunch {right + left leg}