Can't decide what kind of nut butter cup to make? No worries! We've rounded up 6 healthy nut butter cup recipes from our first annual Nut Butter Cup Week. From delicious peanut butter cups to chocolatey almond butter cups, we've got a nut butter cup for everyone!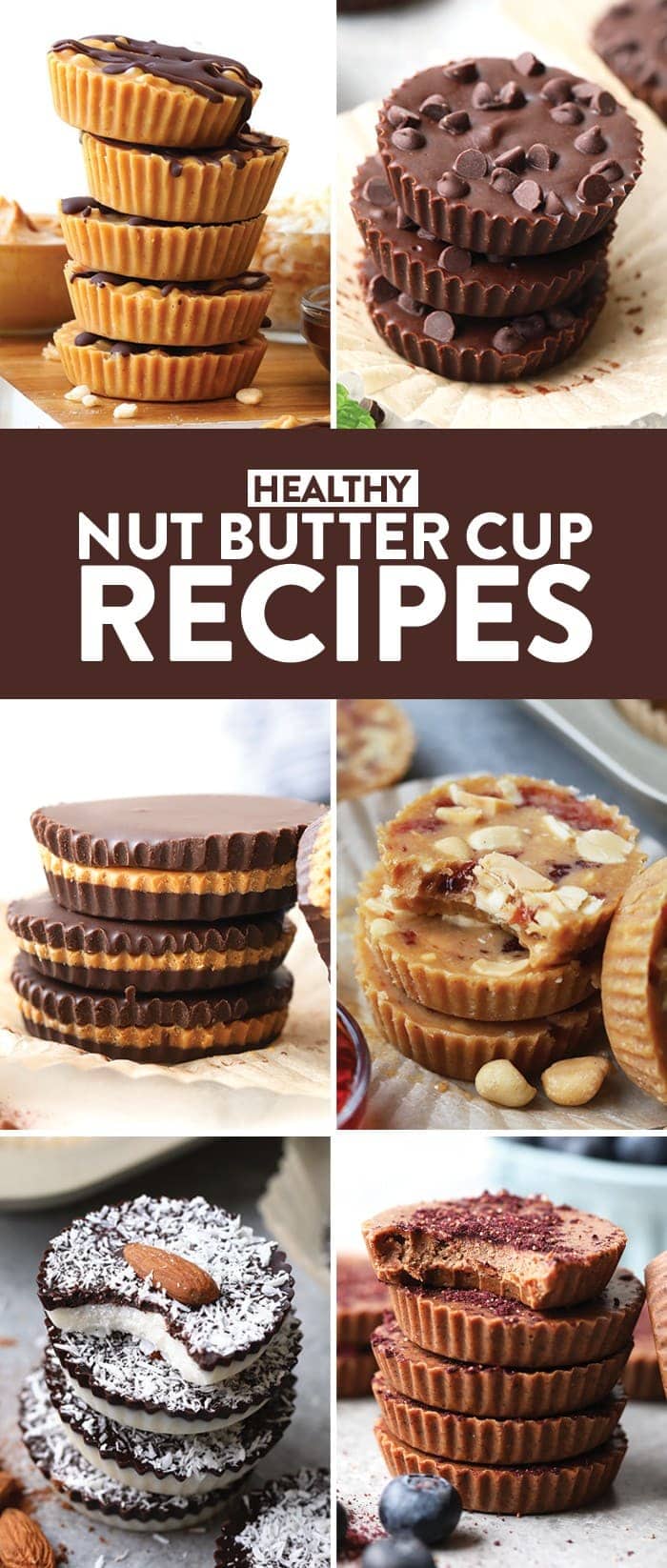 I am sad and happy all at the same time that our first annual Nut Butter Cup Week has come to a close. Since the day we revamped and reposted our Healthy Peanut Butter Cup Recipe on FFF, I knew you guys were nut butter cup obsessed. Why? Well, you've shown us time and time again (we're talking HUNDREDS) on Instagram. It's been so cool this past week to see hundreds more nut butter cups made on Instagram. Keep on tagging us because it makes us so happy to see you loving our recipes.
Over the last week, we posted 6 brand new nut butter cup recipes using a variety of different nut butters and add-ins. The one thing that stayed consistent with each recipe is…COCONUT OIL. Coconut oil makes your nut butter cups silky smooth and packed with healthy fats. This is why, it's important to always store your nut butter cups in the freezer. Below you will find a mini guide of the tools you need to make one of these recipes as well as tips and tricks to make the best nut butter cups on the planet.
Nut Butter Cup Kitchen Essentials
You don't need much to make one of these deliciously satisfying nut butter cup recipe. Here are the staple kitchen essentials you'll want to stock up on for our Nut Butter Cup Week recipes!
Tips and Tricks
Storage: because these little bites of heaven are made from a nut butter and coconut oil base, you'll want to store them in the freezer. Tip! Once they've hardened, remove them from their muffin liner and tin and transfer them into a freezer-safe gallon-size bag for later!
Nut Butter Swaps: As always feel free to swap any of the nut butters for one of choice. The only one that's tricky is coconut butter, do not swap this one for anything else!
Sweetener Swaps: For all of these delicious nut butter cups, we used either honey or maple syrup. Feel free to use them interchangeably. We have not tested these with any other sweeteners, but if you do…please let us know!
Oil Swaps: Every nut butter cup recipe calls for coconut oil. We have NOT tested any other oils, but will report back if we do 🙂
Go Green: Because you're going to want to make these recipes more than once (obvi), we suggest either purchasing silicone muffin tin liners OR not using muffin liners at all. If you decide not to use muffin liners, all you have to do is run warm water on the bottom of your muffin tin for a few seconds and use a knife to pop each nut butter cup out of their tin.
Have your healthy peanut butter cup and rice crispy treat too! These Rice Crispy Peanut Butter Cups are made with just 5 simple ingredients and make for the perfect after dinner healthy treat.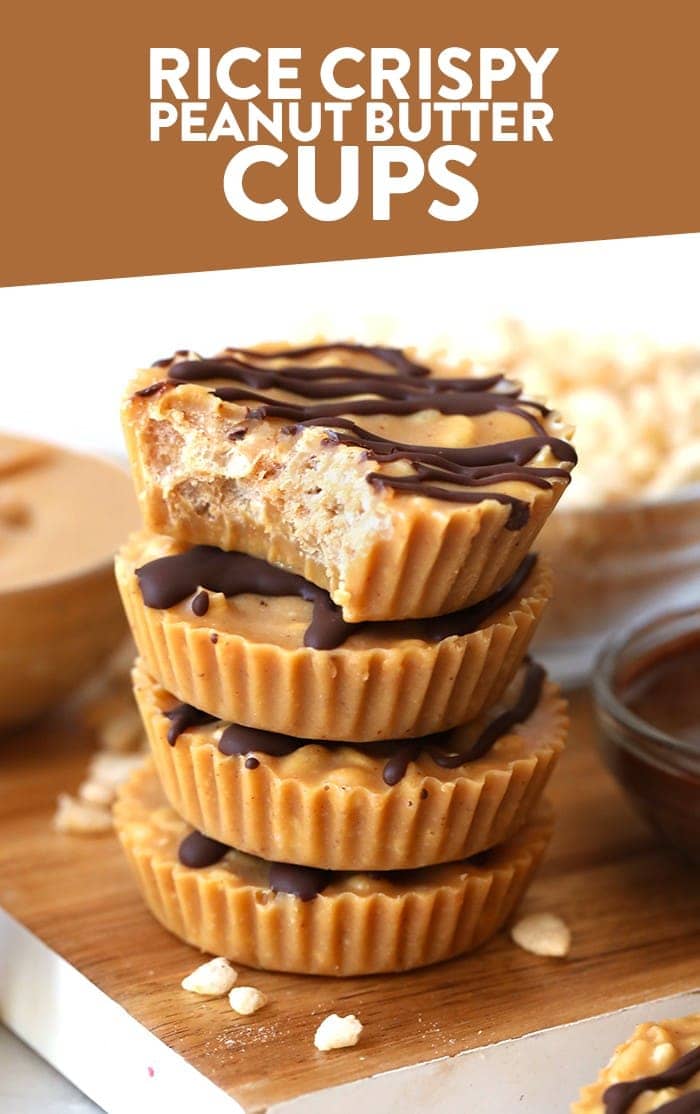 These Thin Mint Almond Butter Cups are refreshing, delicious, and taste like a Thin Mint Girl Scout Cookie! They are the perfect treat to store in the freezer for those moments when you need a healthy, chocolatey treat.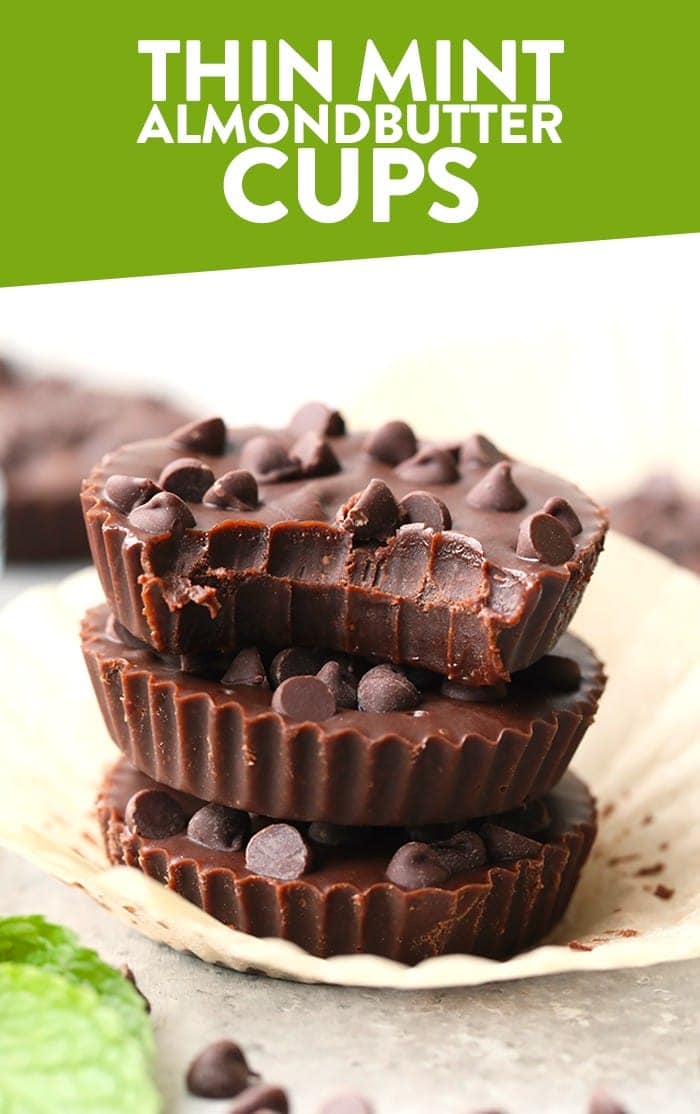 These Healthy Oreo Cashew Butter Cups are a spin-off of your favorite childhood cookie! The combination of the cashew butter, cocoa powder, and vanilla bean makes these cups a healthy snack option that tastes almost like an Oreo!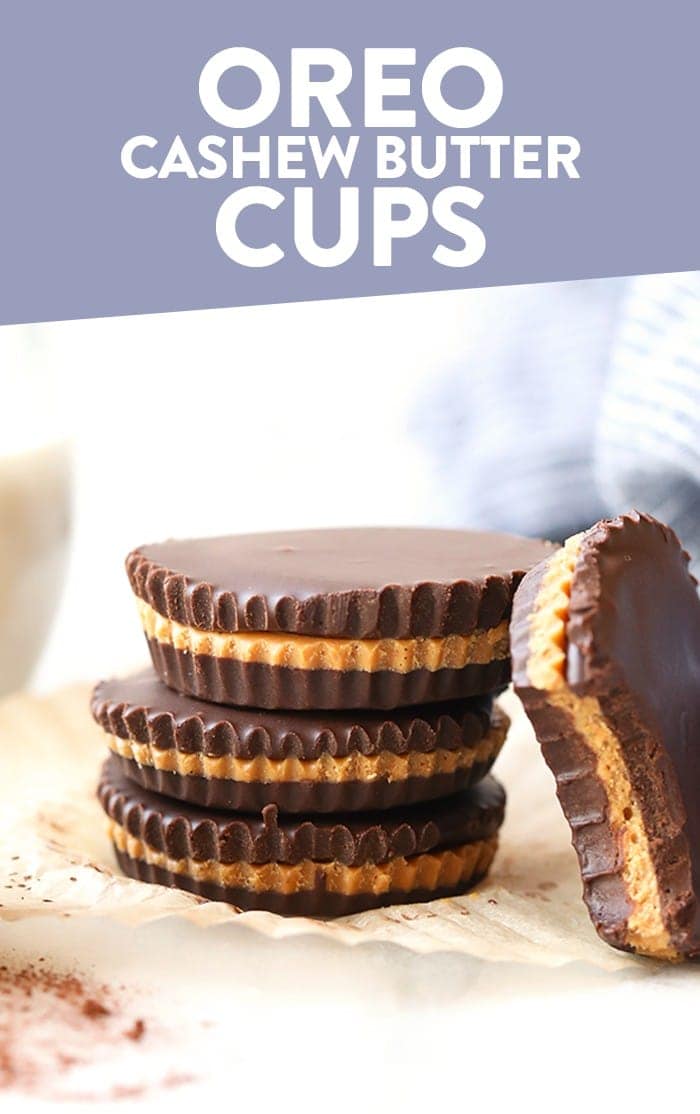 These Crunchy Peanut Butter and Jelly Cups are made with everyone's favorite peanut butter and jelly combination! They are a healthier, protein-packed snack that you can meal-prep for the week. They are naturally sweetened and super easy to prepare!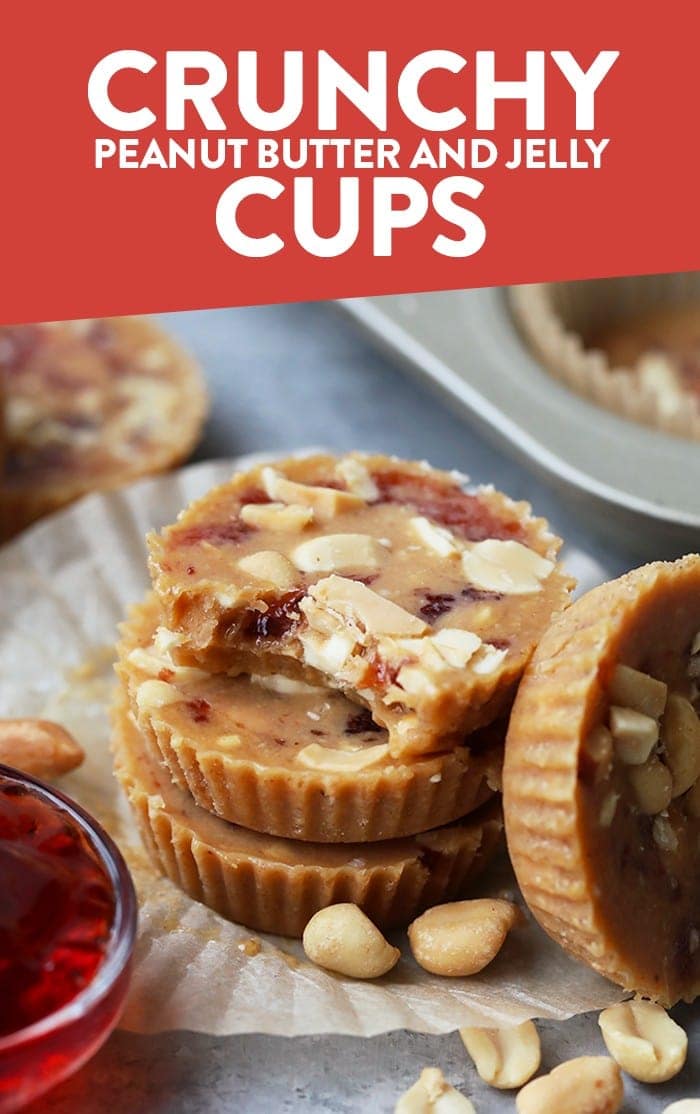 These Almond Joy Coconut Butter Cups are a great alternative to a peanut butter cup. They are chocolatey, delicious, and made with coconut butter. Throw a batch of these in the freezer for a healthy, allergen-free, meal-prep treat for the week!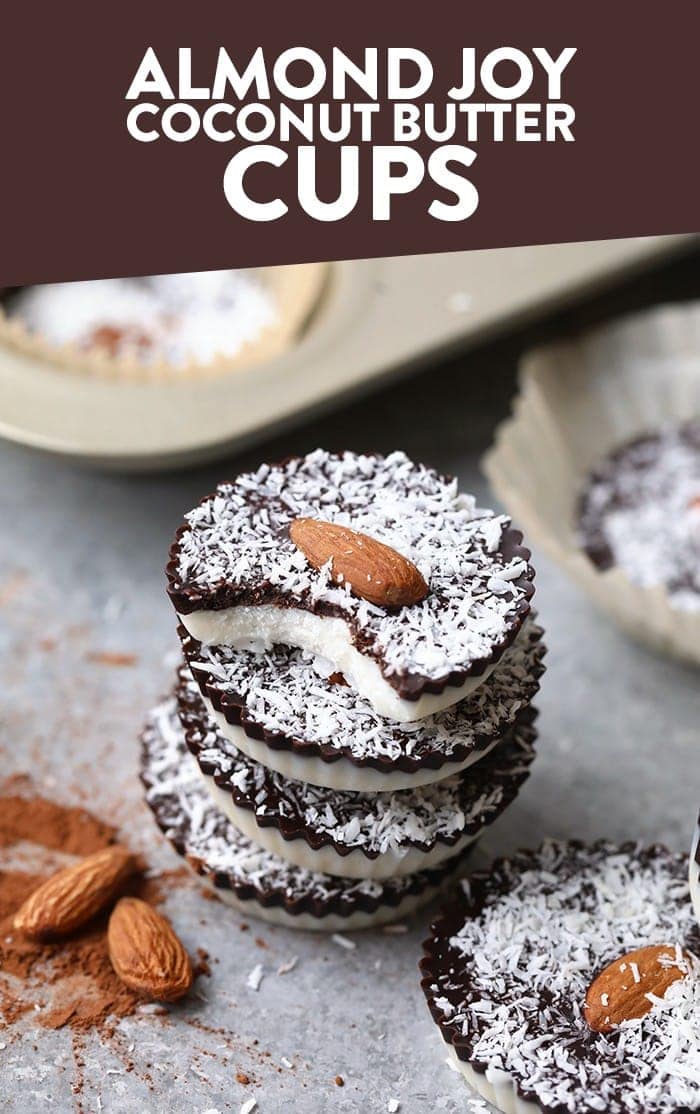 These Blueberries and Cream Cashew Butter Cups are a healthy dessert for you and the whole family! They are made with all natural cashew butter and freeze-dried blueberries. These Cashew Butter Cups are ready in no-time and perfect for meal-prep for the week!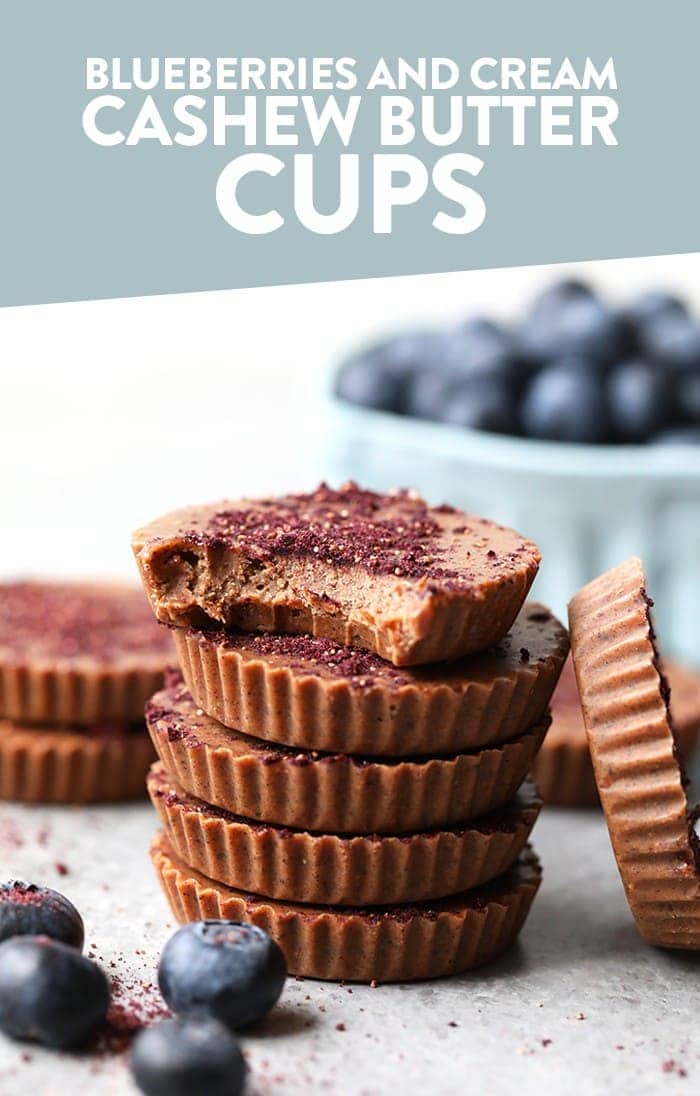 Let us know! Which was your favorite healthy nut butter cup recipe?