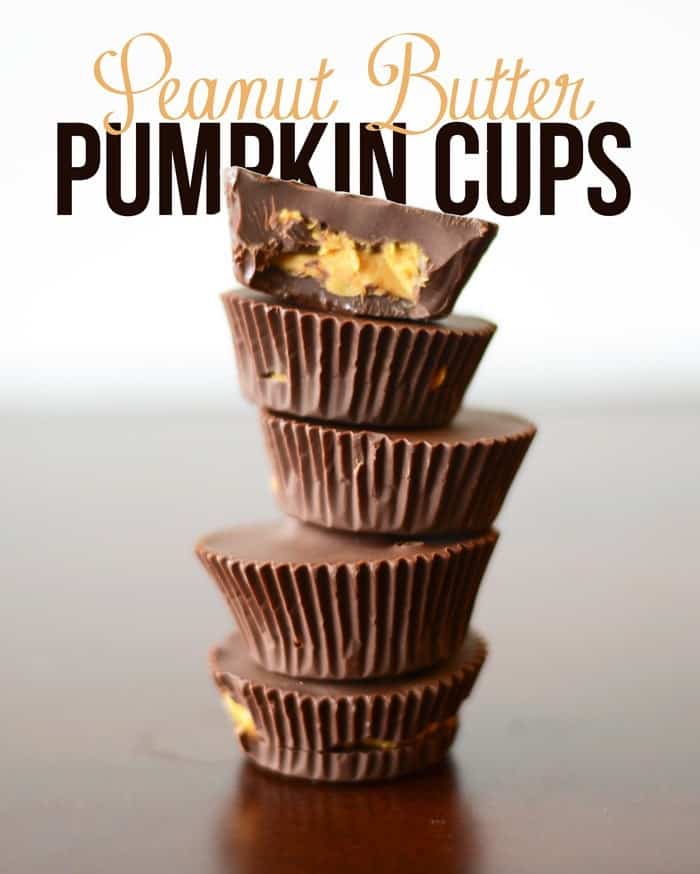 I was tasked to make a healthier Halloween candy for the Anytime Fitness Blog. Ohhh baby was I excited. I decided to go with a version of a peanut butter cup because my childhood favorite candy is a Reese's Peanut Butter Cup. Who's isn't?
I've made peanut butter cups before. They are extremely easy and only require a few ingredients. This time I threw in a seasonal flavor into the mix. PUNKIN. I think the dictionary should respell pumpkin to punkin. Agreed?
These Peanut Butter Pumpkin Cups are made with dark chocolate, no refined sugars, and no added refined grains or fats. 3 ingredients. That's it. AND the best part is…only 84 calories!
Peanut Butter Pumpkin Cups
Nutritional Information: Serving 1 peanut butter cup | 84 calories | 5.3g fat | 9g carbs | 8.3g sugar | 1.5g protein
Prep Time:

30 minutes

Total Time:

30 minutes

Yield:

12-14 cups
Ingredients
6 oz dark chocolate
¼ cup peanut butter, smooth
¼ cup pumpkin puree
1 teaspoon maple syrup
sea salt to taste
Instructions
Place dark chocolate in a microwave safe bowl. Microwave for one minute and stir. Microwave for 20 seconds more and stir again. Repeat 2-3 times or until all chocolate is melted.
In a medium sized bowl, melt ¼ cup of peanut butter (microwave for 25 seconds), then mix in the pumpkin puree and maple syrup. Set aside.
Line a mini cupcake tin with cupcake liners and fill 1/4 of the way with melted chocolate (note: this recipe makes 12-14). Place in freezer for about 10 minutes until the chocolate hardens.
Spoon a dime-sized blob of the peanut butter/pumpkin filling onto the chocolate and cover the filling with more melted chocolate, filling the liner about 3/4 of the way. Sprinkle sea salt on top (optional).
Place in freezer for about 15 minutes, or until hardened.
Enjoy (in moderation, of course).
Oh and don't forget about my other CUP recipes 🙂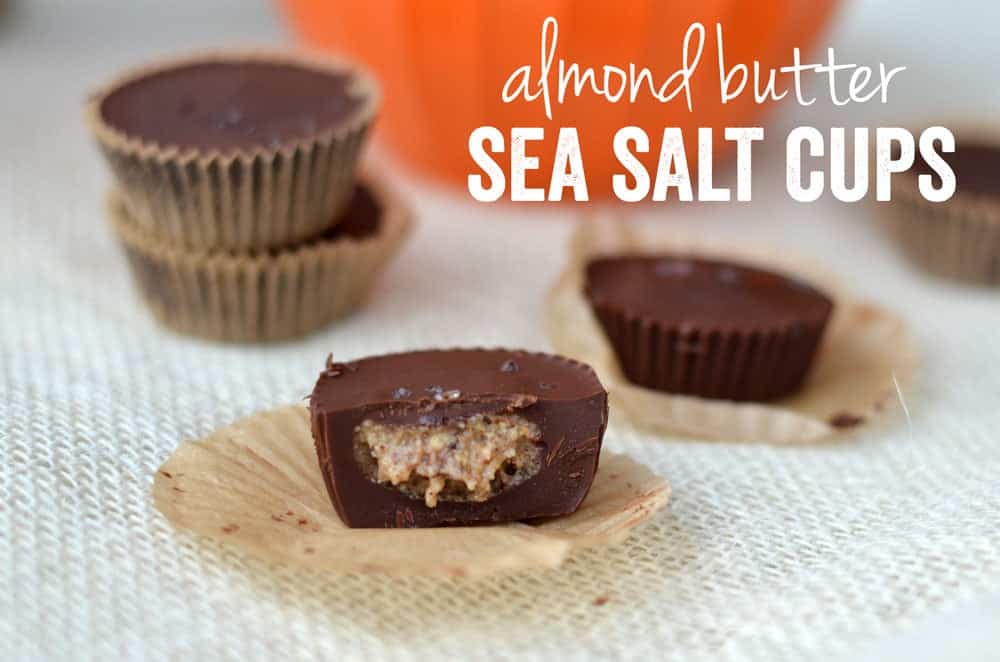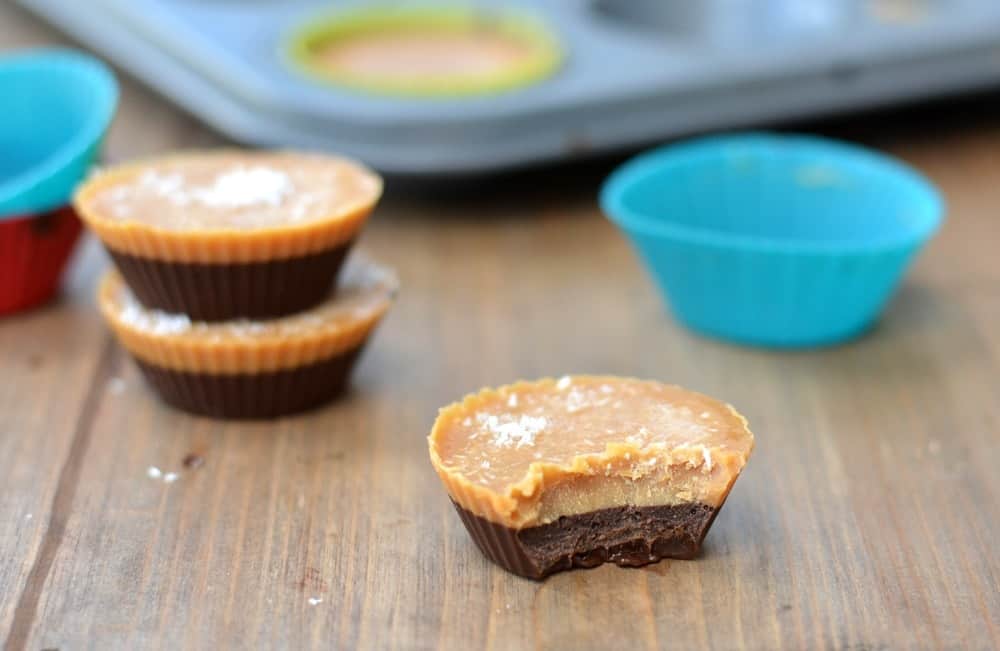 Yeah Monday.
What is your all time favorite Halloween Candy?