Homemade pistachio butter is easier to make than you think. Throw all of the ingredients for this maple sea salt pistachio butter into a food processor and process until smooth and creamy.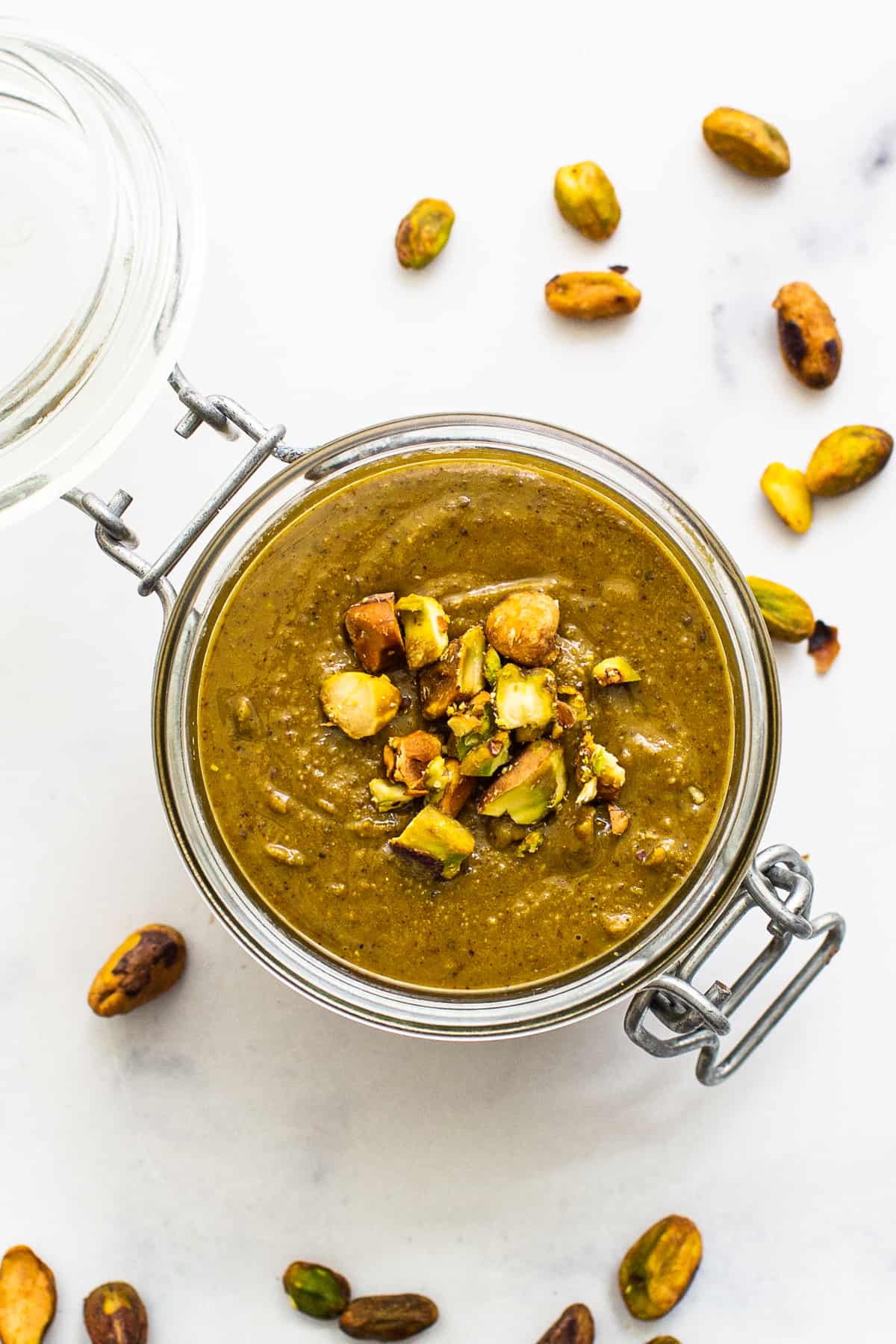 Creamy Pistachio Butter
The most refined and glorious nut in all the land is the pistachio. It is a nut with a distinct flavor and it makes great nut butter. This pistachio butter recipe is processed on high with a bit of maple syrup and salt and has incredible flavor.
The best part about this pistachio butter
Pistachio butter is creamy and delicious on toast or used as a dip for fruit.
If you can't have peanut butter it is a great alternative.
This nut butter is an easy sweet and salty snack.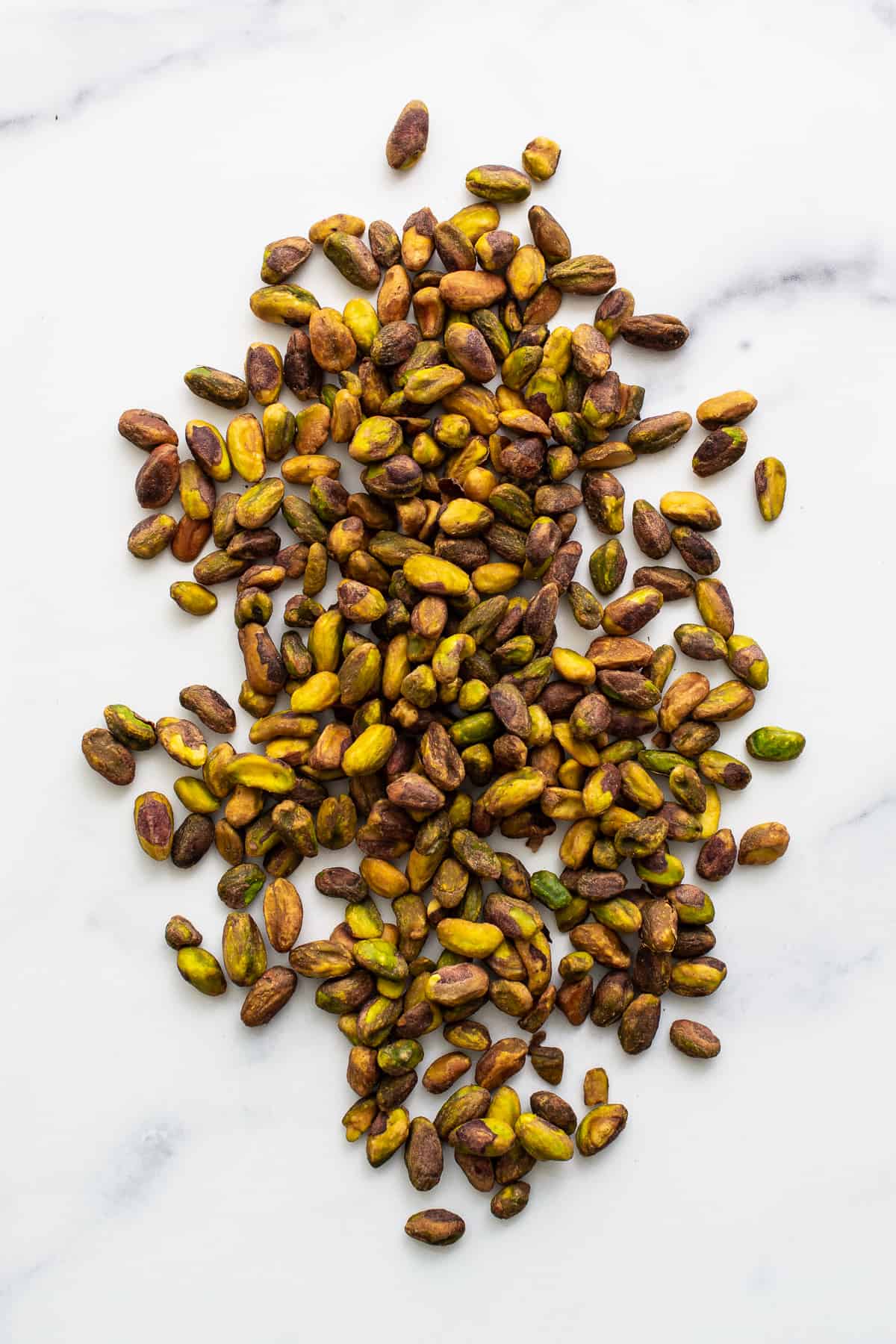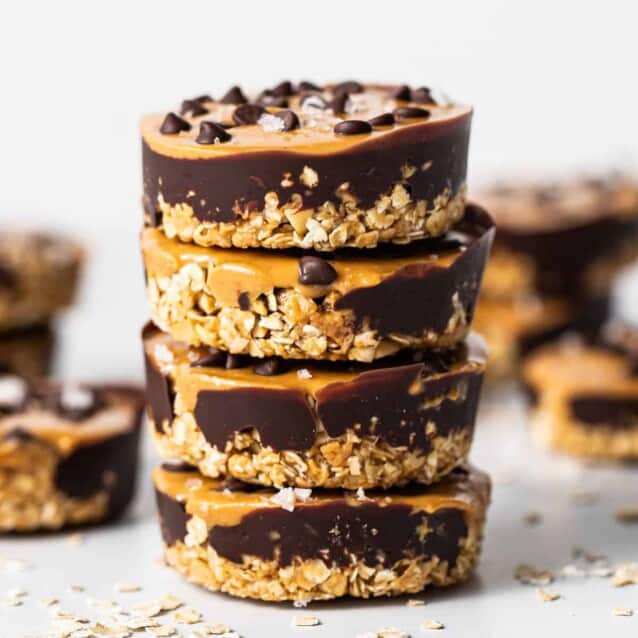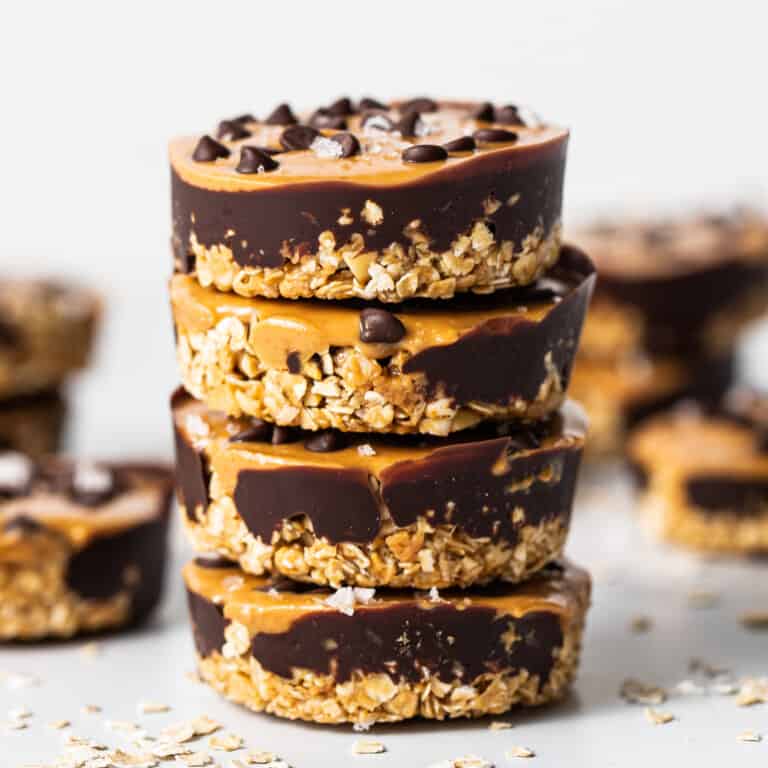 Get our Top 10 5-Star Recipes!
Join our email list for new recipes and BONUS: get our top 10 ⭐️⭐️⭐️⭐️⭐️ recipes e-book!
Featured Ingredients
Unsalted, roasted pistachio nuts- we prefer to use roasted pistachio nuts for our pistachio nut butter. It adds a delicious flavor. If you have raw pistachios, roast them before making nut butter.
Maple syrup- maple syrup and pistachios complement each other. Maple syrup adds the perfect amount of sweetness to salty nut butter.
Salt- salt is great for both enhancing all of the ingredients used, but it's also a 'sea salt' nut butter and flakey sea salt will be your best friend.
Coconut oil- the coconut oil is used only if your nut butter needs to be thinned out.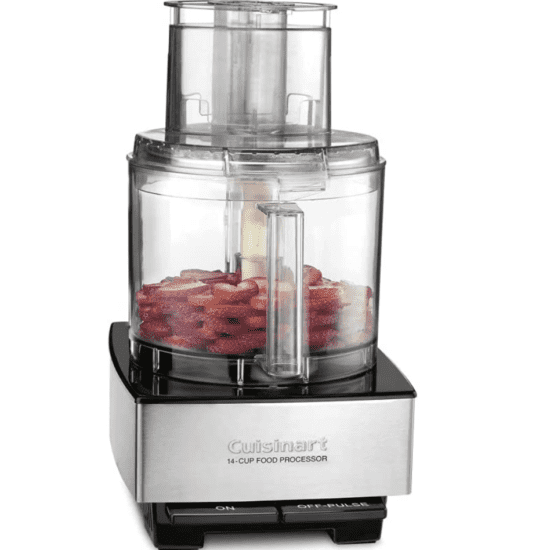 our favorite
Food Processor
A high speed food processor is so important when making nut butters, sauces, and other creamy recipes.
buy it
How to Make Homemade Pistachio Butter
Place the pistachios, maple syrup, and ½ teaspoon of salt in a high-powered food processor. Process on high for 8-10 minutes, stopping every few minutes to scrape the sides if needed.
If the pistachios have a hard time releasing their natural oil (getting the mixture to be drippy), add 1 to 2 tablespoons of coconut oil.
Once all of the ingredients have been processed into drippy nut butter, transfer the pistachio butter into a jar and add the remaining salt, if desired.
Serve over toast, with fruit, vegetables, or any way you'd like.
top tip
When you process the pistachios into a nut butter it should be creamy, smooth, and drippy. If the pistachio nut butter is dry and not processing, add 1 tablespoon of coconut oil at a time until the nut butter is smooth.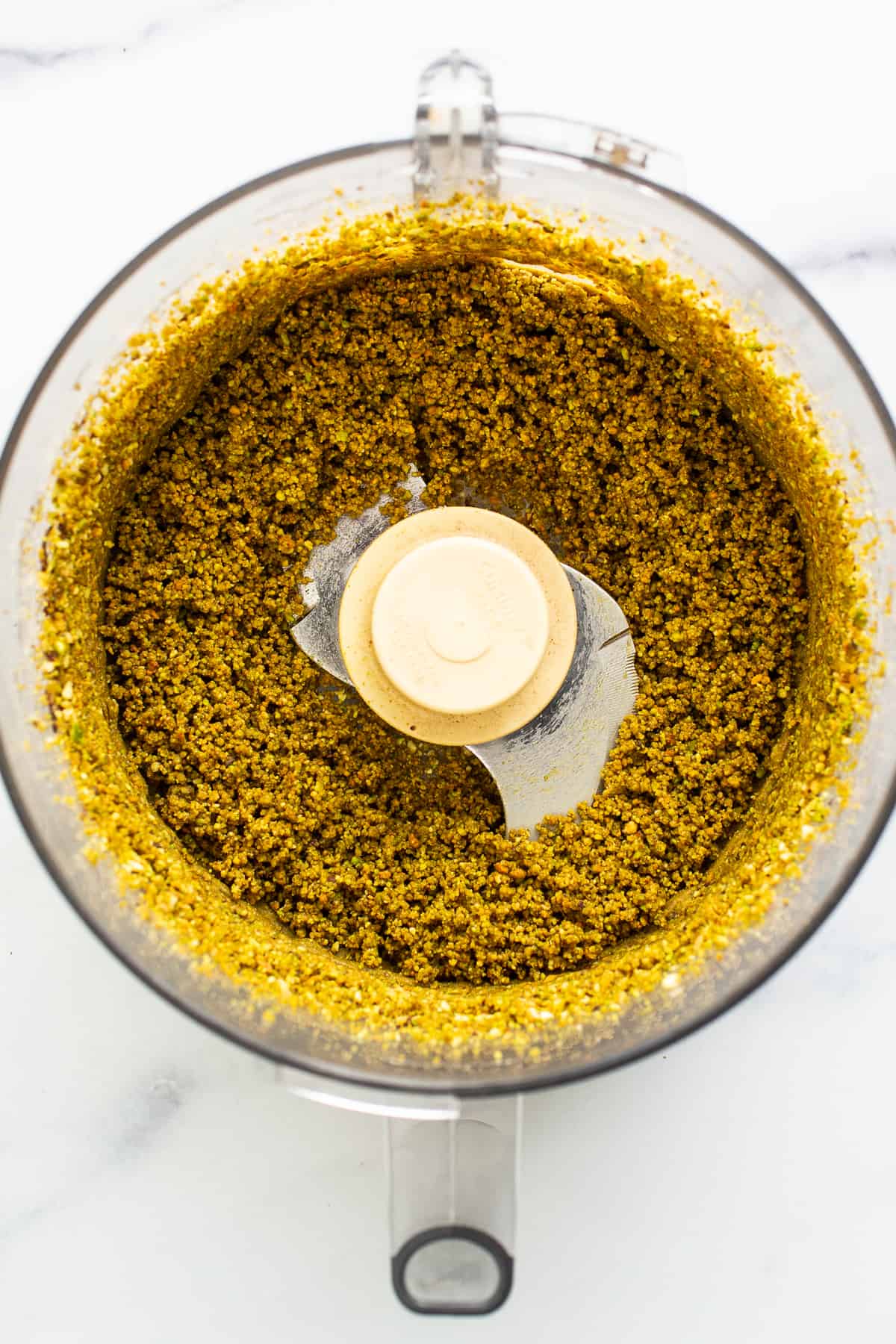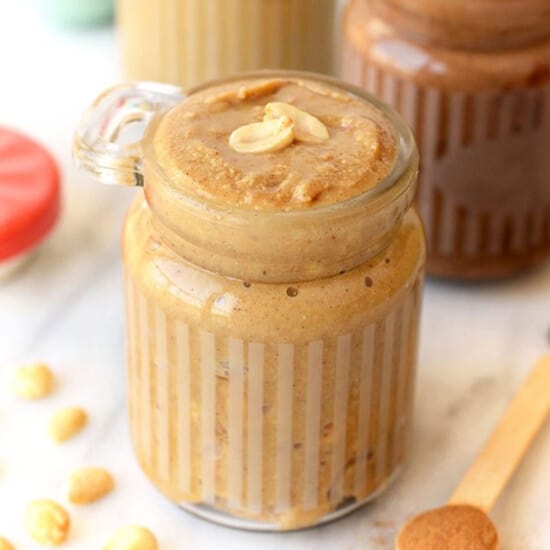 How to Make
Peanut Butter
Have you ever wondered how easy it is to make your own homemade peanut butter? This u003cstrongu003ehealthy peanut butter recipeu003c/strongu003e is quick, simple and skips all those fillers found in many store-bought peanut butters.
Get Recipe
FAQ
Is pistachio butter good for you?

Pistachio butter can be good for you in moderation. It is rich in healthy fats and protein.
What do you use pistachio butter for?

You can use pistachio butter as a topping on toast, with fruit, and anything else that you would use nut butter for.
Can I substitute pistachio butter for other nut butters?

Yes, you can substitute other nut butters for pistachio butter. If you are using pistachio butter for baking, be aware that all nut butters bake slightly different.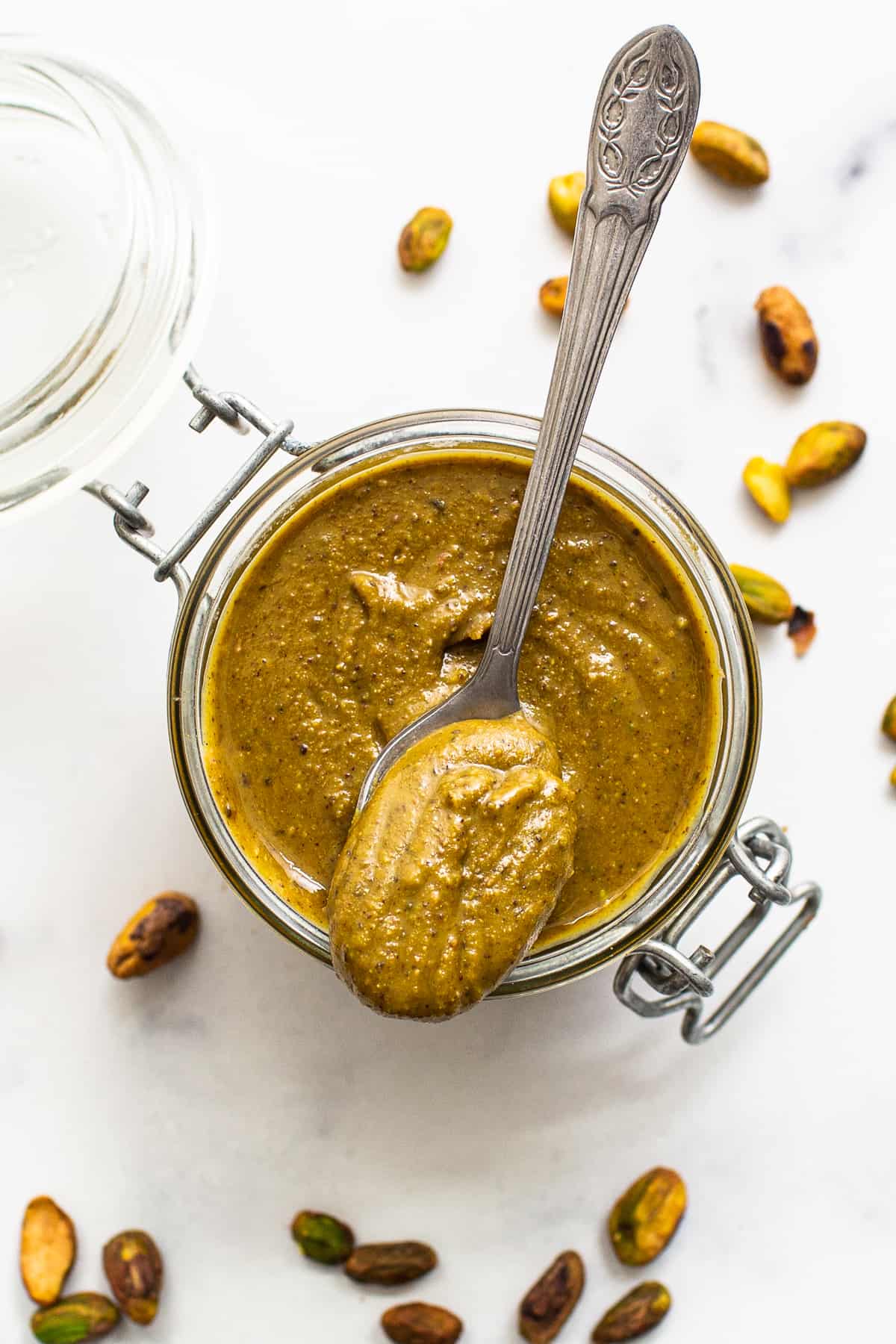 Ways to Use Homemade Pistachio Butter
Smoothies: feel free to top or add pistachio butter to your favorite smoothie. Try it on one of our smoothie bowls or swap it for the peanut butter in our peanut butter banana smoothie.
Pistachio Butter Cups: bye bye peanut butter cups. Try our pistachio butter cups.
Toast: there is truly nothing better than almond butter on toast plus your favorite fruit on top.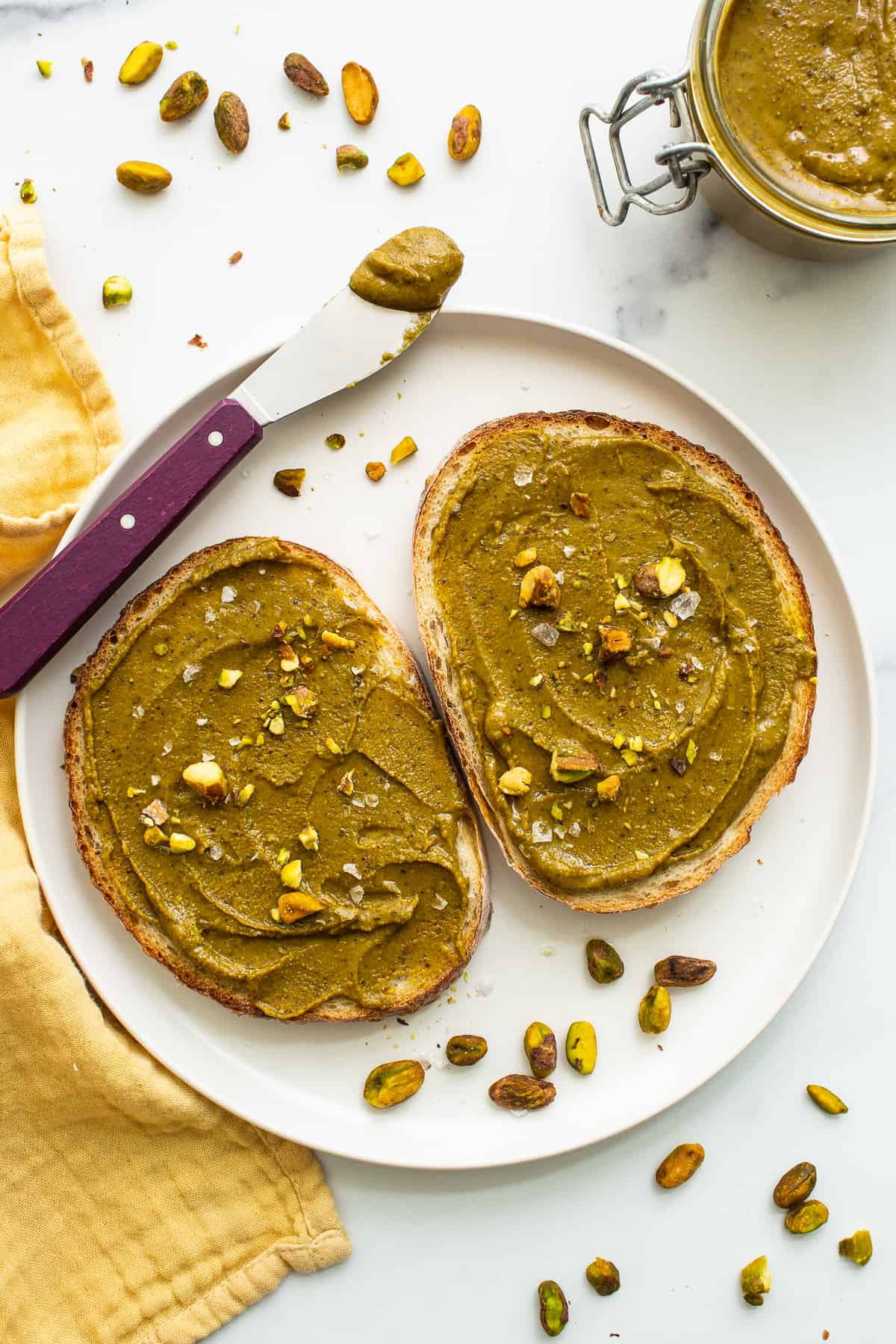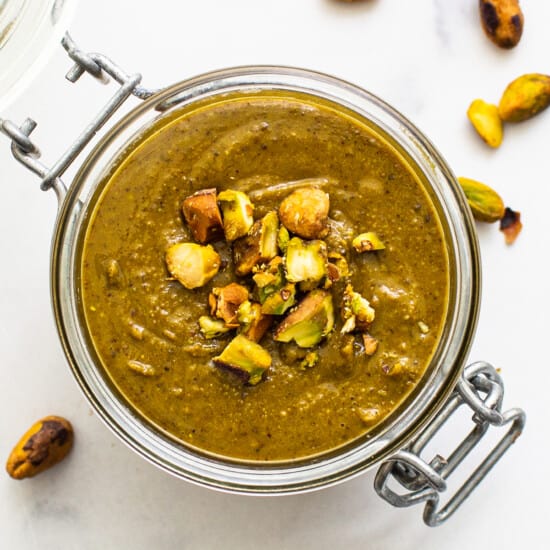 Maple Sea Salt Pistachio Butter
This pistachio butter is sweetened with a bit of maple syrup and a little savory with salt. It is perfect slathered on toast or used as a nut butter with apples. Yum!
Ingredients
2

cups

of roasted pistachio nuts

1-2

tablespoons

maple syrup

to taste

pinch

of sea salt

1-3

tablespoons

coconut oil

if needed
Instructions
Place 2 cups of pistachios nuts and a pinch of sea salt in a food processor.

Process on high, frequently stopping to scrape if needed.

Process nuts anywhere from 4-10 minutes or until smooth and drippy. If you nuts have a hard time releasing their natural oil (getting the mixture to be drippy), add 1 to 3 tablespoons of coconut oil.

Once the pistachios are smooth add in maple syrup or your sweetener of choice.
Tips & Notes
We do not recommend using a high-speed blender, they don't get the job done. 

Don't quit on the pistachio butter if it takes some time to process into butter, it takes a while.
Nutrition facts
Serving:
1
/6
Calories:
165
kcal
Carbohydrates:
10
g
Protein:
4
g
Fat:
14
g
Fiber:
2
g
Sugar:
6
g
Photography: photos taken in this post are by Ashley McGlaughlin from The Edible Perspective.