TEAM. Guess what is happening in t-2 weeks? Fit Foodie Finds is turning the big number 5! That's a half a decade, kindergarden-status, bye bye pull-ups, hello prime time childhood! I can hardly believe my first born child is going to be 5 years old. I still wake up on a daily basis in utter happiness that I get to do what I do.
Instead of letting this 5 year old birthday slide on by, Lin and I decided that WE NEED TO CELEBRATE. And celebrate we shall.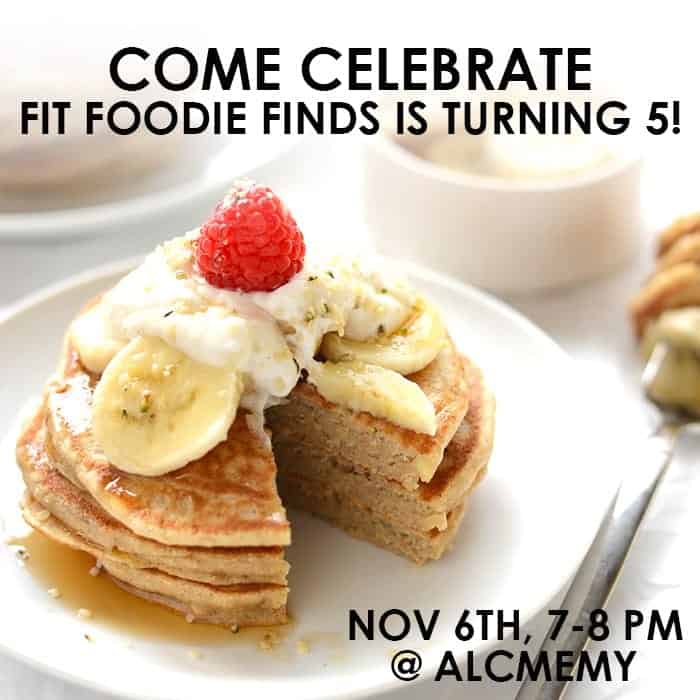 Party Deets
One of my favorite fitness studios in the North Loop, Alchemy, is hosting and we're throwing a birthday happy hour for FFF! Guess what? YOU ARE INVITED!
What- Come celebrate with Team Fit Foodie and Alchemy on Friday, November 6th for a Happy Hour from 7:00 – 8:00 PM! Wine, beer, and apps will be provided. All you need to bring is good company. Just by walking through the door you'll have a chance to win a FREE private party with all of your friends at Alchemy. If that's not enough, you also get a free week at Alchemy just by replying to the event on Facebook.
When- November 6th, 7PM – 8PM
Where- Alchemy
If you are planning on popping in, would you be so kind to reply to the even on Facebook HERE, so we can get a better headcount? WOOOOO, I'm excited! Okay before I let you go for the day, I want to show you my latest Stitch Fix! I kept 2 out of the 5 items. Can you guess which ones? Photos are credited to the amazing Brooke Alexandra Photography.
En Creme Asana Back Detail Sweater (S) – $58.00
I am obsessed with the fit of this black sweater and how it looks with leggings and boots. It's super light and the back is open and airy. The only thing that I didn't LOVE about it, was the texture of the fabric. It isn't super soft.
Pixley Kaity Open Cardigan (S) – $78.00
This sweater is super soft and all things Fall! Love that you can throw it on over a v-neck and some leggings.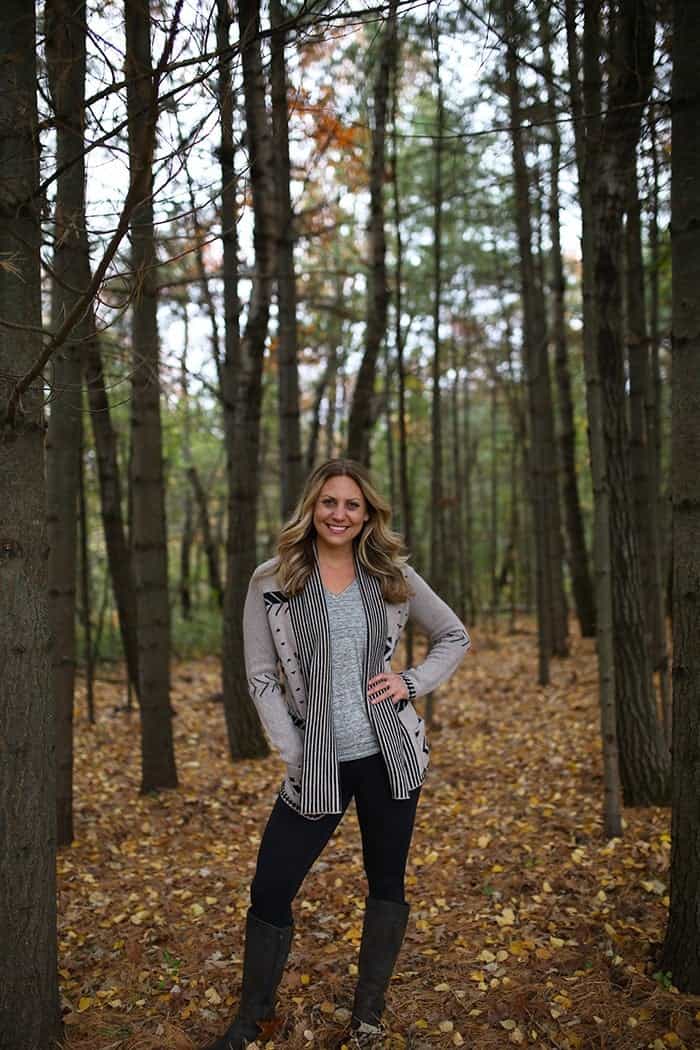 Look by M Della Tartan Plaid Scarf – $34.00
I am a scarf lover. I think they are the best fall accessory and that a girl can never have too many scarfs. This one in particular was SUPER soft and I don't own anything like it. Sold.

Papermoon Garland Keyhole Halter Blouse (S) – $44.00
Loved the fabric of this tank, but the fit just isn't me! Anything high-neck doesn't really work on someone who has bigger girls, in my opinion. Plus- a sports bra doesn't work under this guy and you know how I feel about that 😛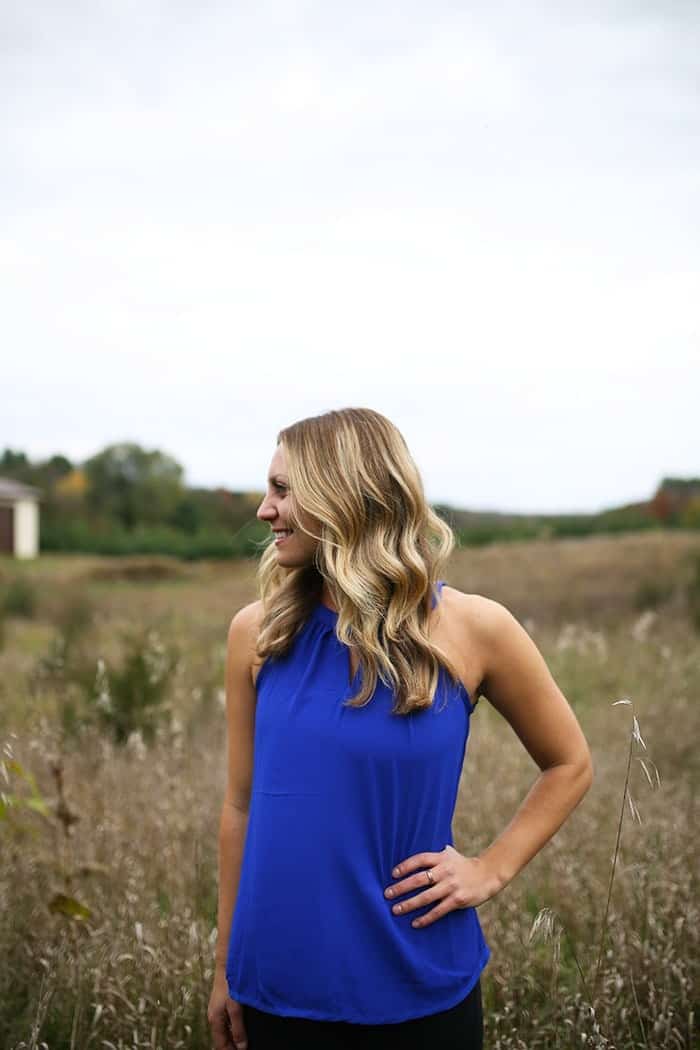 Crescent Linder Split Neck Top (S) – $58.00
This top was okayyyy. I wasn't in love with the fabric, fit, or the bright green color. It also came really wrinkly. Whomp.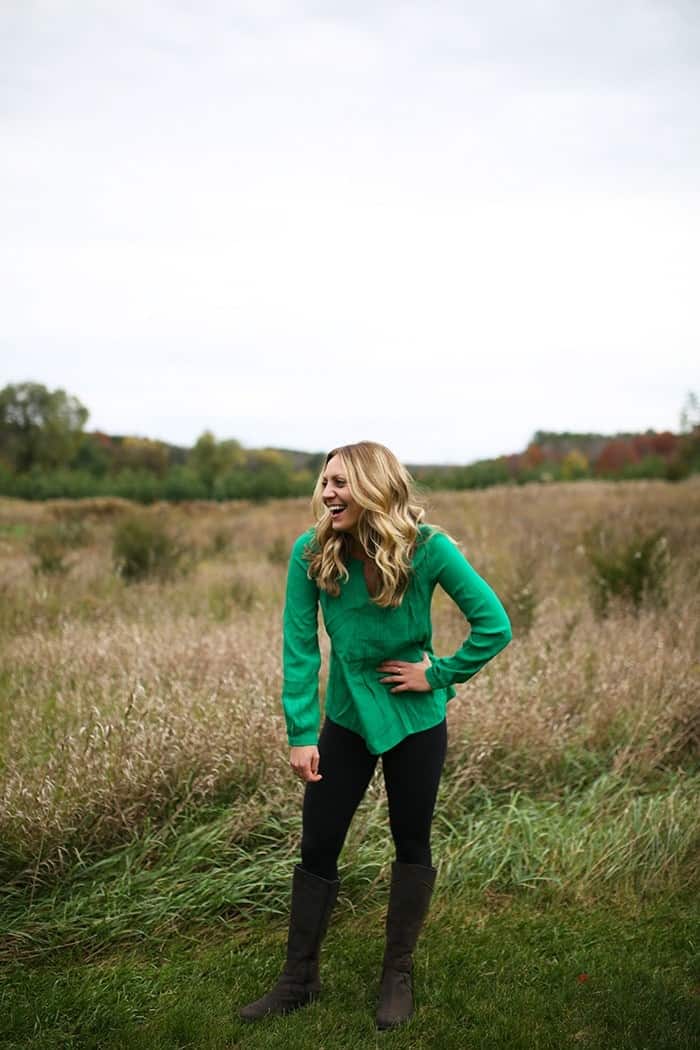 I kept the black sweater and scarf. Everything else was just okayyyyyy and was sent back to Stitch Fix HQ. In the next Stitch Fix that I order, I am going to request few dresses for holiday parties. I love that you can request specific items…makes shopping super simple 🙂