We've tested every pair of lululemon shoes (for a variety of workouts and casual wear!), and rounded up all our favorites.
Read on for our go-to lululemon shoes for activities like running, strength training, HIIT and more. Plus, our favorite recovery slides!
lululemon Shoe Review
If we're working out, you'll find us wearing a pair of our favorite lululemon shoes! Whether it's the Strongfeel for strength training, the Blissfeel 2 for a run, Blissfeel trail for a hike, the Restfeel slides to put on after a workout, or the Chargefeel mid for a fun athleisure look.
You truly can't go wrong with lululemon's shoe lineup, which includes:
all things lululemon shoes
We've tested each style of lululemon shoes for at least 30 days, and while we were compensated, these opinions are our own.
lululemon shoes are made for women first, which is something we can REALLY get behind. We've all worn athletic shoes that are designed for a male foot and sized for women, which typically leads to an inaccurate fit.
lululemon shoes run true to size, but are a bit on the narrow side compared to other athletic shoes in our experience. If you have a wider foot, lululemon recommends sizing up a half size.
Wear lululemon shoes for their intended activity or use to increase the lifespan of the shoe.
Blissfeel 2 Running Shoes
We fell in love with the first iteration of Blissfeel lululemon running shoes last summer, and the Blissfeel 2 is even better! They're seamless, cushion-y and perfect for running any distance.
Designed for running
Foam cushioning
Made for women
US sizes 5-12, including half sizes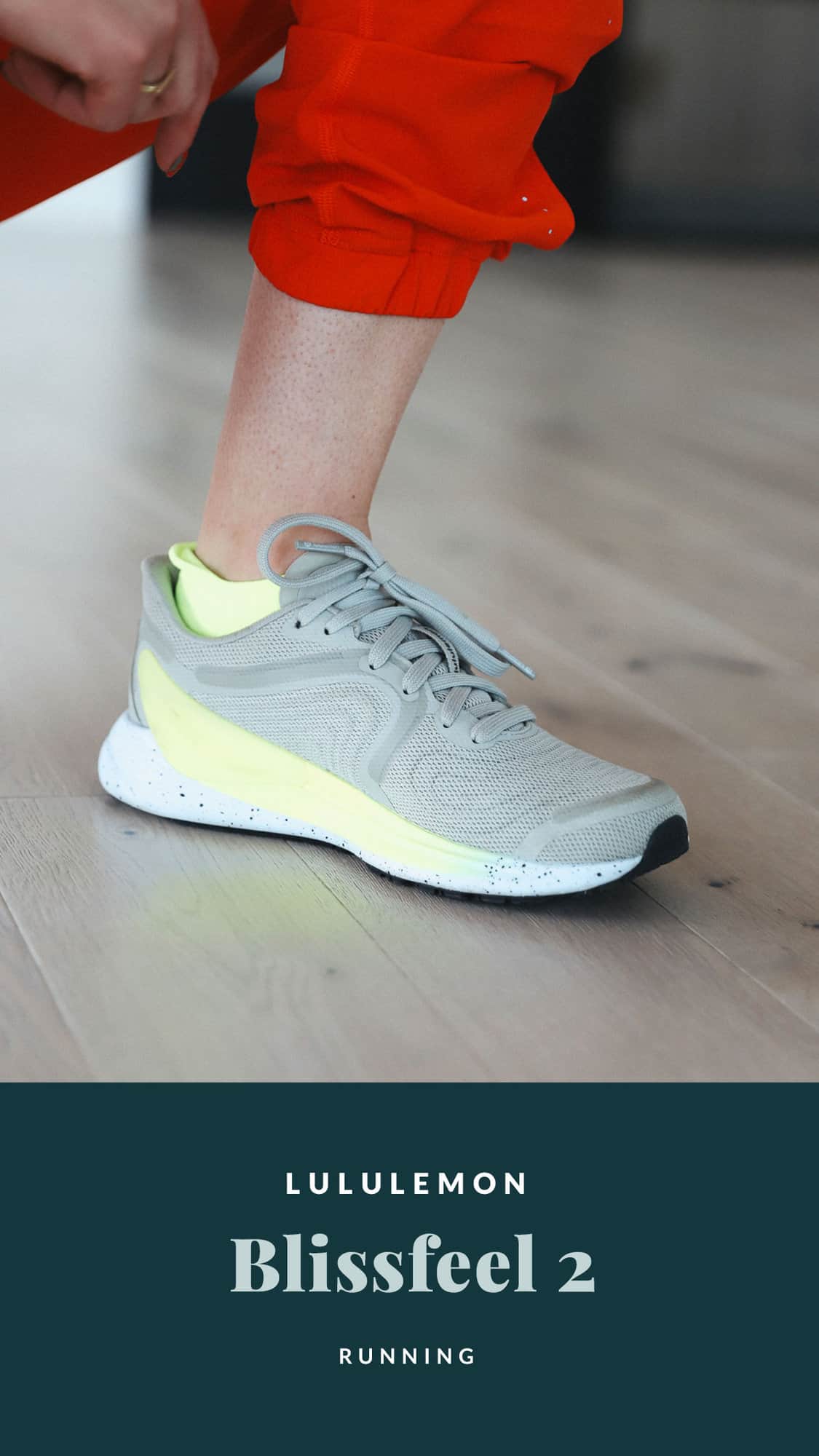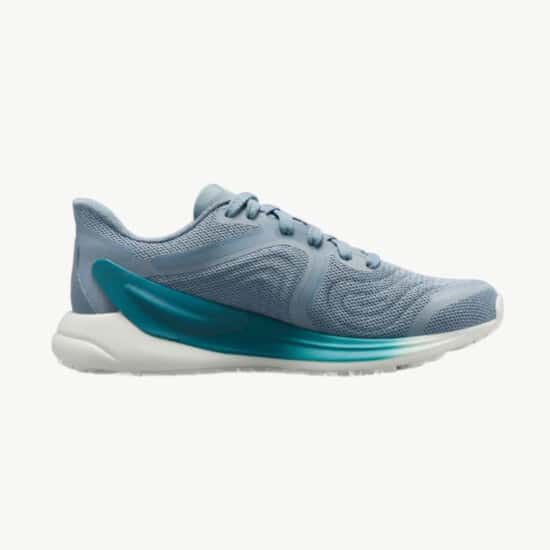 lululemon
Blissfeel 2 Shoes
Our favorite running shoe! Perfect for road running at any distance.
Buy Now!
Blissfeel Trail Running Shoes
The Blissfeel trail running shoes are the newest addition to the lululemon shoe lineup! We're loving the durable tread that's perfect for trail running and hiking. They also feature reinforced toe and reflective fabric for early morning and late evening runs and hikes.
Designed for trail running and hiking
Extra heel support for uneven surfaces
Rugged sole for extra traction
Made for women
US sizes 5-12, including half sizes
Chargefeel Workout Shoes
The Chargefeel shoes are great for everything from running to strength training! We find ourselves wearing them most often for HIIT workouts and on shorter distance runs. We love that the Chargefeel comes in a low (pictured) and mid height. These shoes also pair nicely with athleisure for an everyday look 😀
Designed for running and strength training
Made for women
Available in mid and low
US sizes 5-12, including half sizes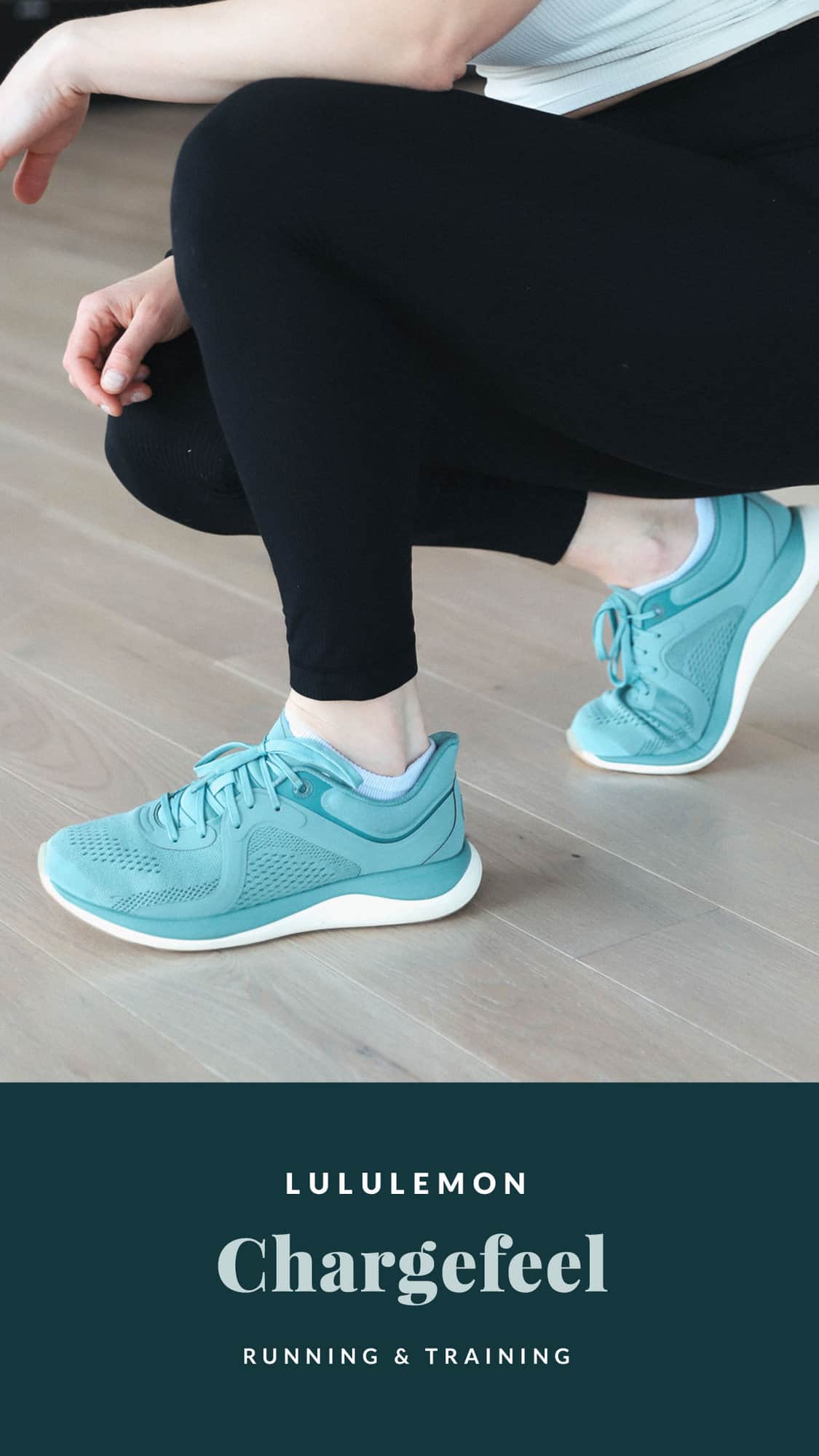 Strongfeel Training Shoes
The Strongfeel shoes are super supportive and will leave you feeling secure and grounded for any strength training workout. We find ourselves wearing these for strength training, weight lifting and any workout that requires more stability than a cushioned shoe.
Designed for strength training
Multidirectional traction & support
Made for women
US sizes 5-12, including half sizes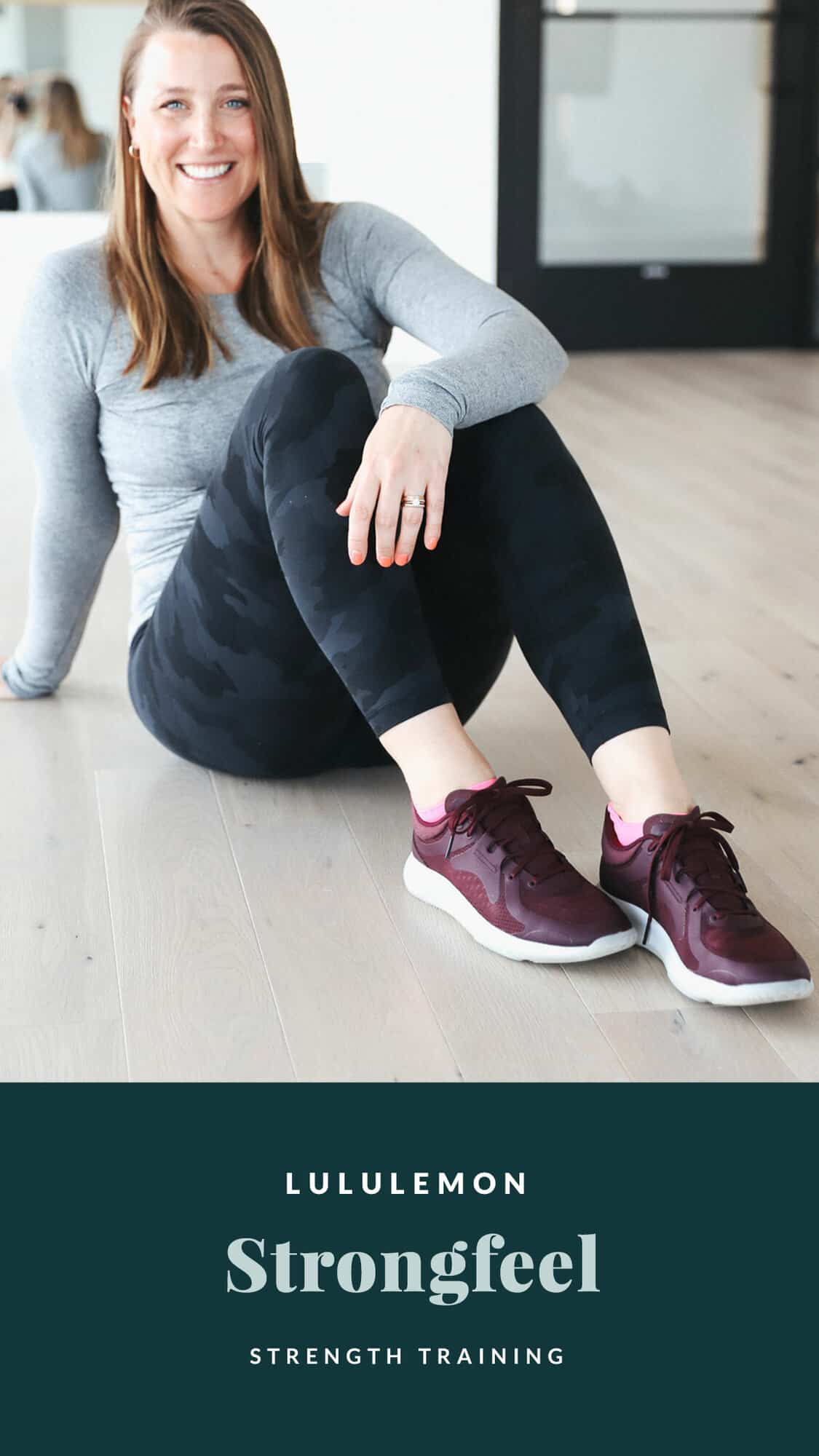 Restfeel Slides
We love the Restfeel slides! They're perfect for post workout comfort, but we also find ourselves wearing them for everyday wear when out and about. Plus, they come in so many fun colors!
Designed for post-workout comfort
Cushioned foam lining
Heel-to-toe traction
Women's US sizes 5-12, Men's US sizes 7-14
Disclaimer: This post is sponsored by lululemon. We were compensated and all opinions are our own. Thank you for supporting Fit Foodie Finds!