We've tested every style of lululemon leggings (for workouts and everyday wear!), and rounded up all our favorites.
Read on for our recommendations for best lululemon leggings and top picks for different activities!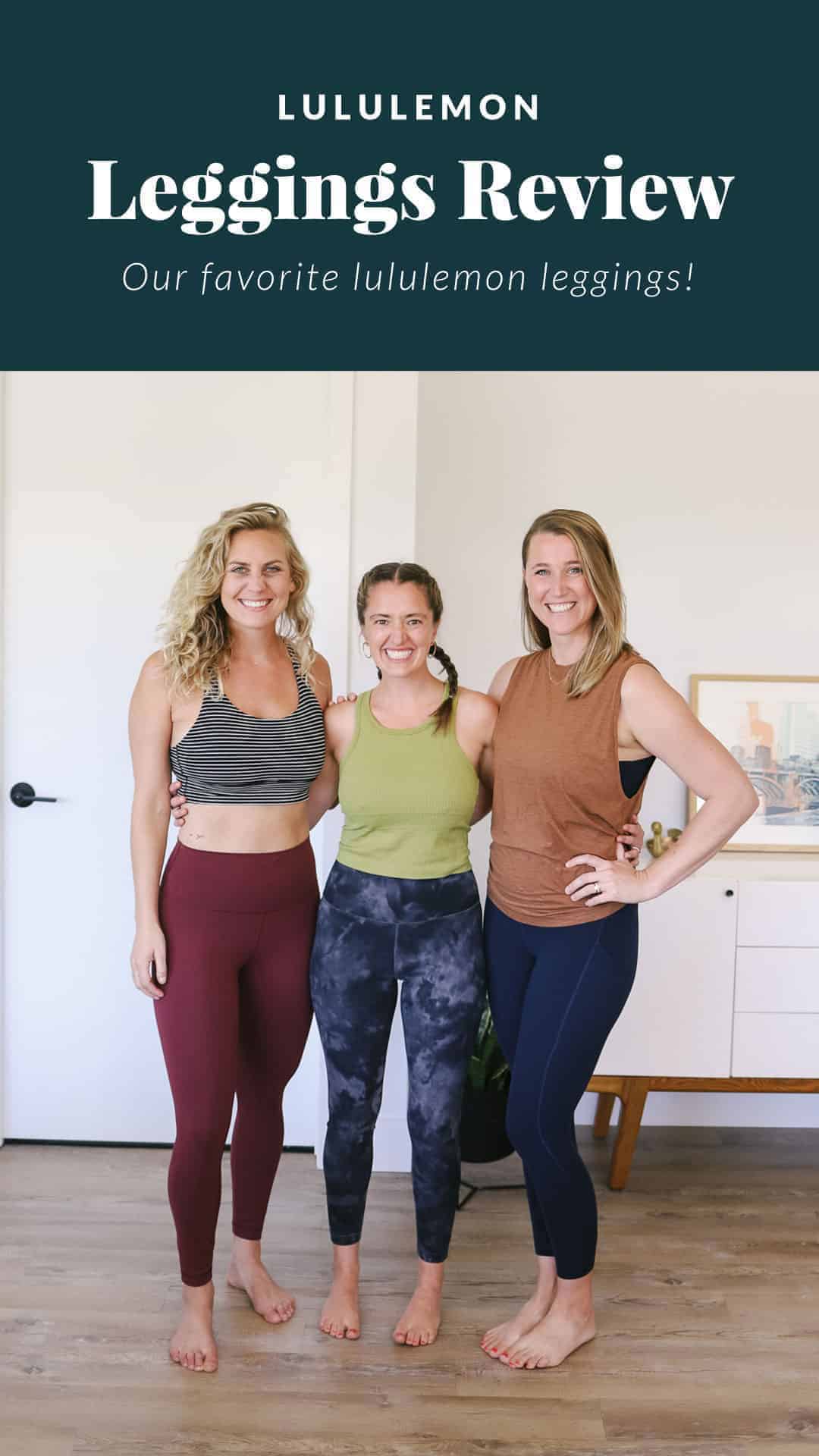 This post was updated on Sept. 24, 2021, with lululemon's latest women's leggings styles.
These reviews are sweaty workout-approved, and the leggings that we selected we truly recommend, love, and wear on a daily basis both while active and in everyday life.
Best lululemon Leggings for Women
After trying every pair of lululemon leggings, we've rounded up our top 5 faves. Each of these pairs of leggings have been worn for everything from cozy lounging to high-sweat workouts like yoga and running.
Align Leggings
The Align leggings have been a favorite of Linley and Emily for YEARS. We absolutely love the buttery soft fabric and high-rise fit that moves with you regardless of what activity you're doing, but especially for yoga and just straight up lounging.
The Align leggings with pockets as well as the ruched waist Aligns are such a fun addition to the collection as well 😀 We definitely own every variety.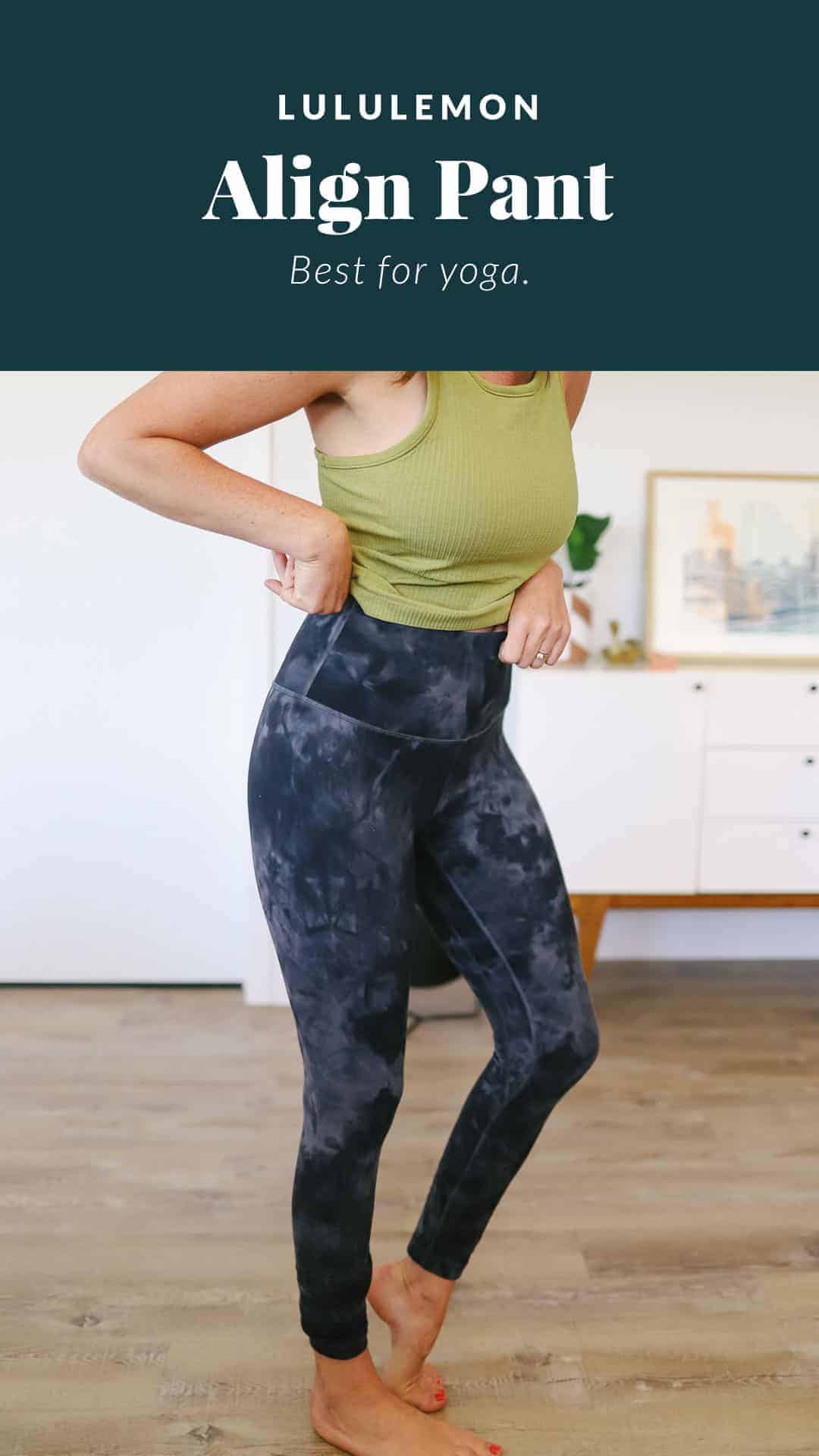 Best Leggings for Pregnancy
Align Leggings for Pregnancy: Em lived in Align leggings throughout her entire pregnancy with Bode. She loved that the fabric was extra stretchy to accommodate for her growing belly. Em sized up in Aligns for the last few months of her pregnancy and for postpartum.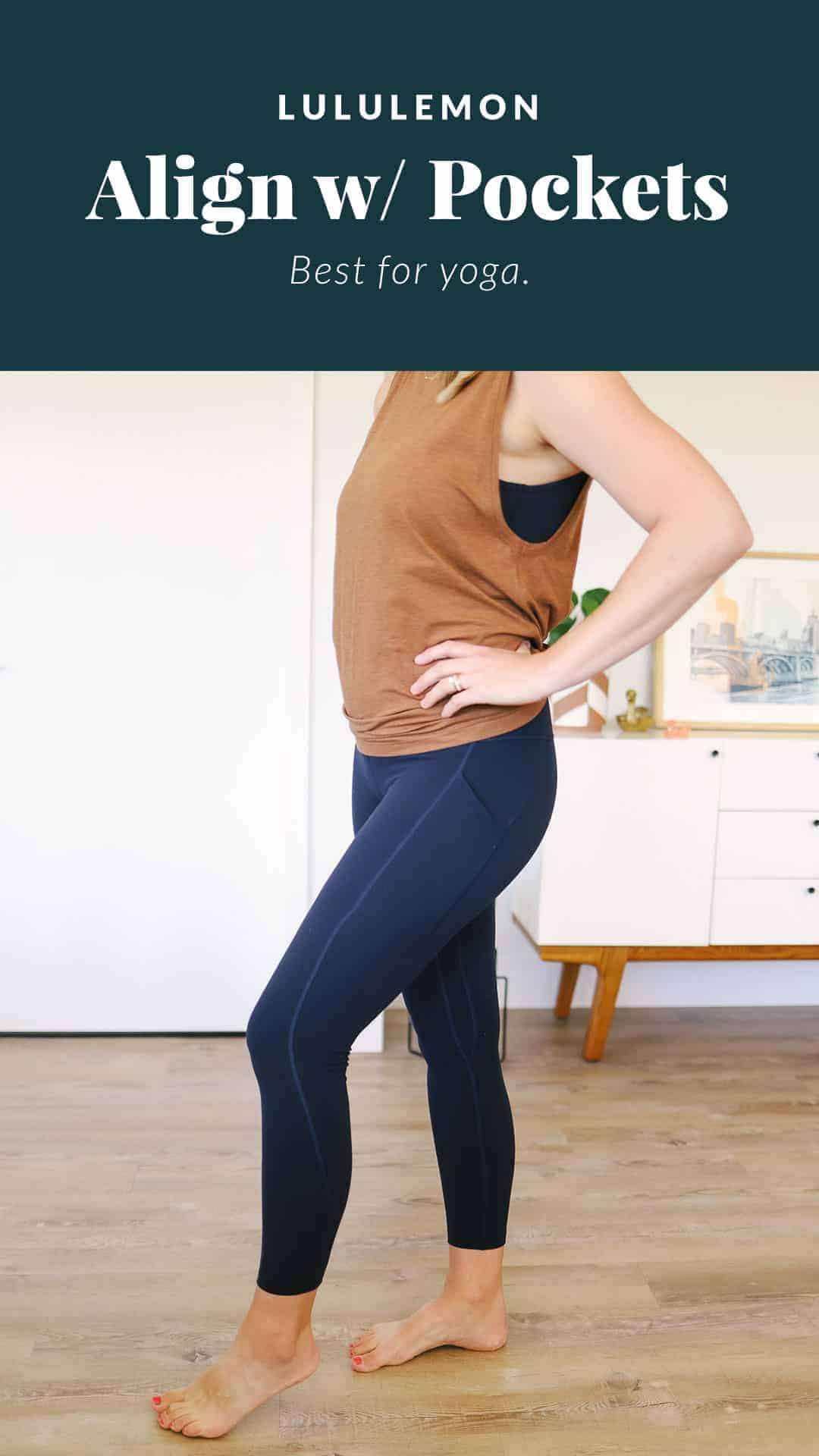 Wunder Under Leggings
Wunder Unders have been Lee's go-to lululemon leggings since the beginning of time. She loves that the fabric is a bit more structured, there are minimal seams, and best of all, they don't fall down when doing high-intensity workouts.
Plus, these come in SO many different lengths, which makes them great for any season. Wunder Unders also come in two different fabrics — both of which we LOVE. Here are the differences: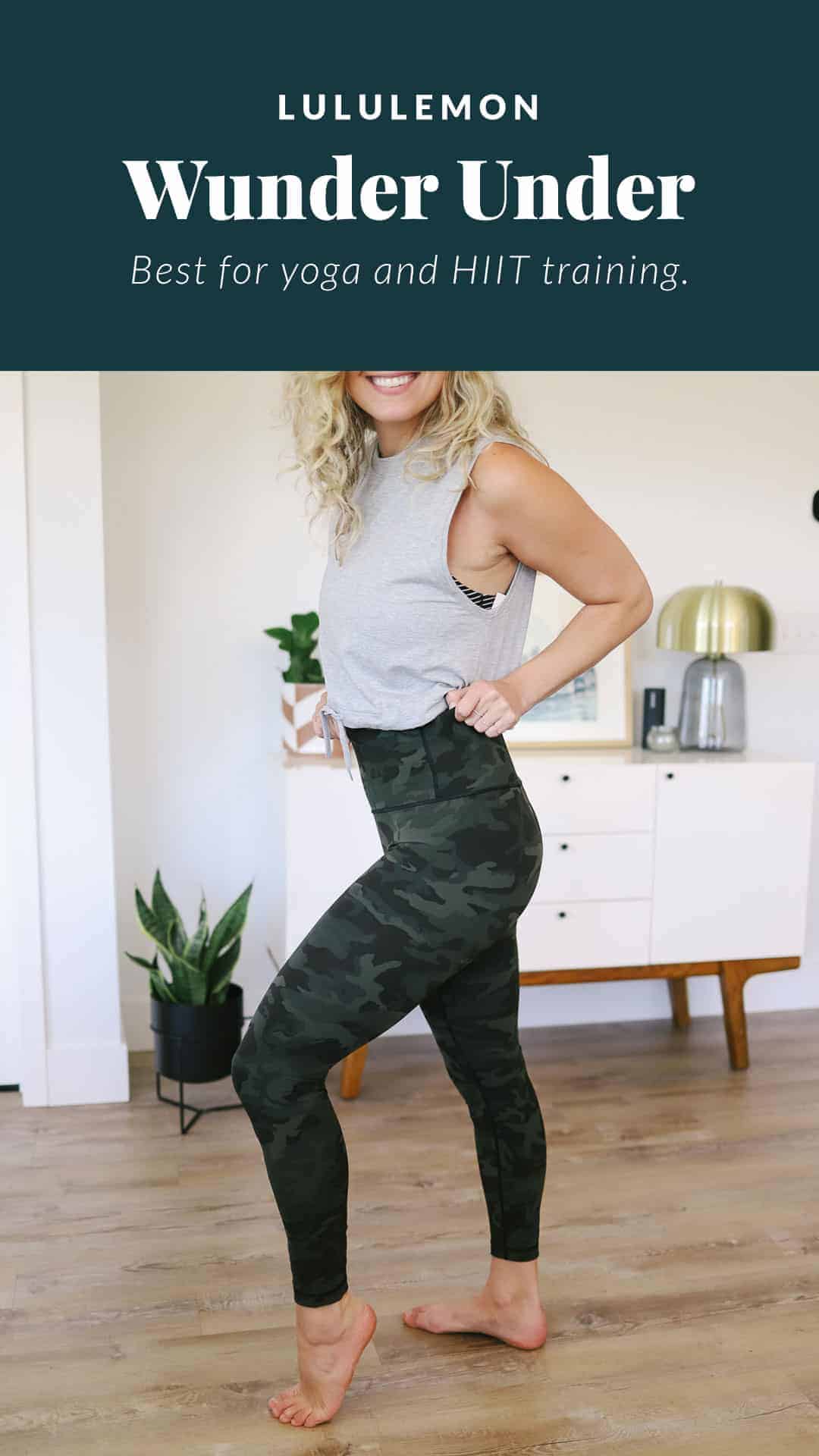 Instill Leggings
The Instill leggings are a new fave of Em's! The combination of buttery soft fabric and flattering lines make these leggings great for not only workouts, but everyday wear as well.
Oh, we also love the inside pocket in the back of these Instill leggings for carrying a key or credit card!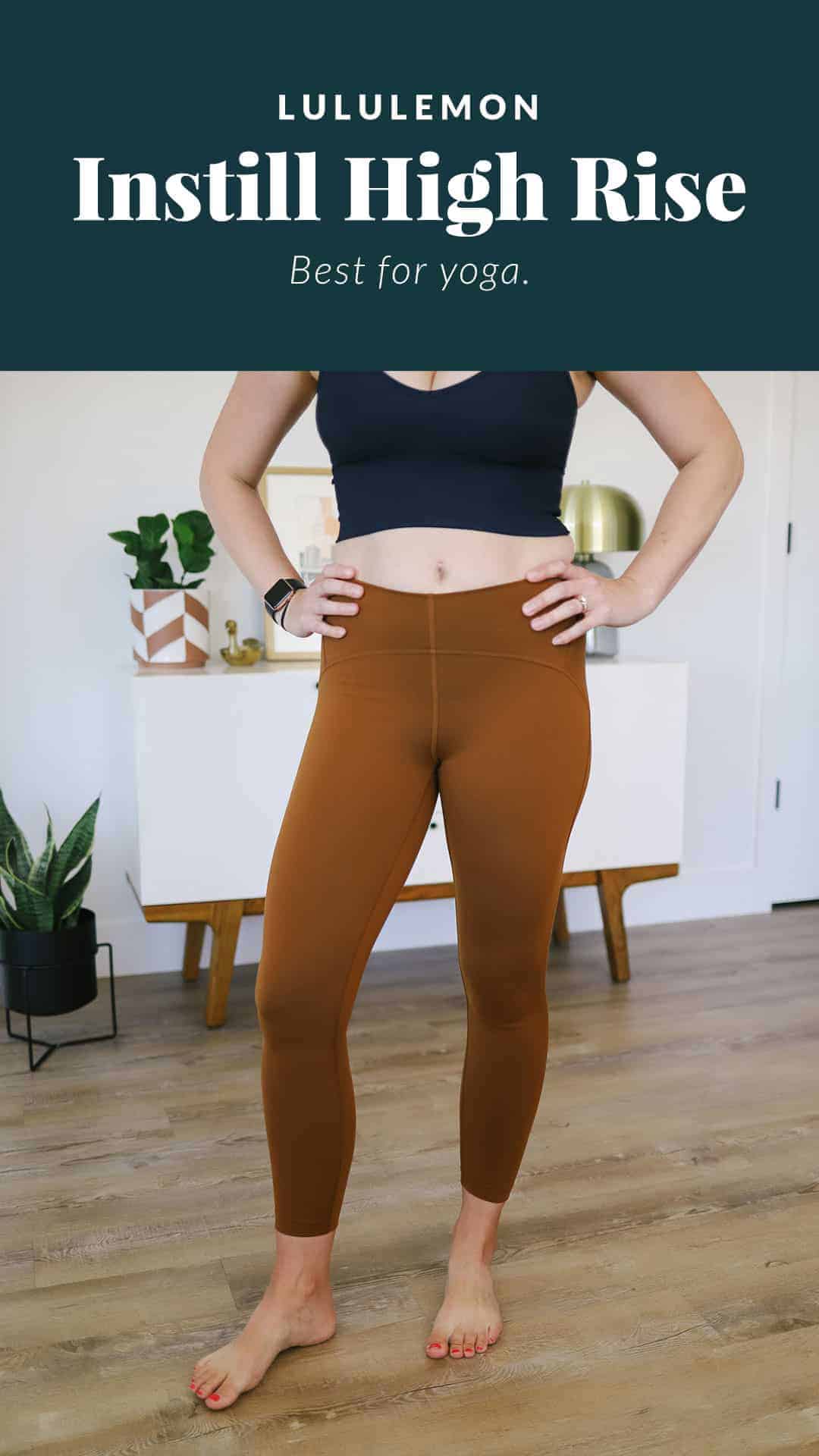 Wunder Train Leggings
The Wunder Trains fit very similar to Wunder Under leggings, but the fabric feels closer to an Align legging. Plus, there's a nice little draw string on the inside of the top seam, which makes them ideal for high-intensity workouts when you want a little extra umpf holding you.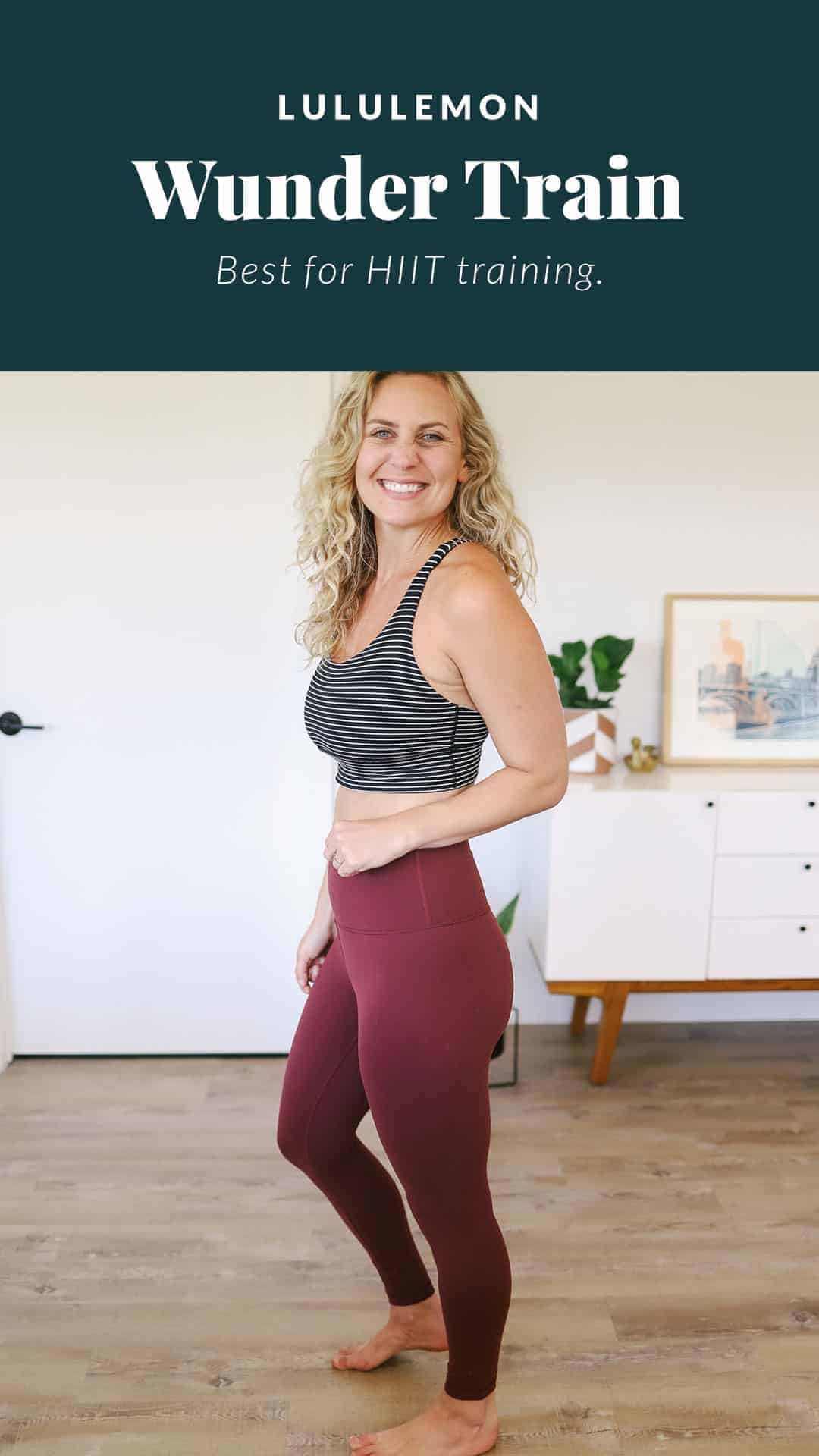 Invigorate Leggings
The Invigorate leggings are one of Linley's new favorites! She loves that the fabric provides more structure that supports high-intensity sweaty workouts. Oh, and the side pockets can't be beat for holding small things on the go like your phone, credit card or a key.
We also love that these Invigorate tights come in a variety of lengths that accommodate for not only height but also the weather!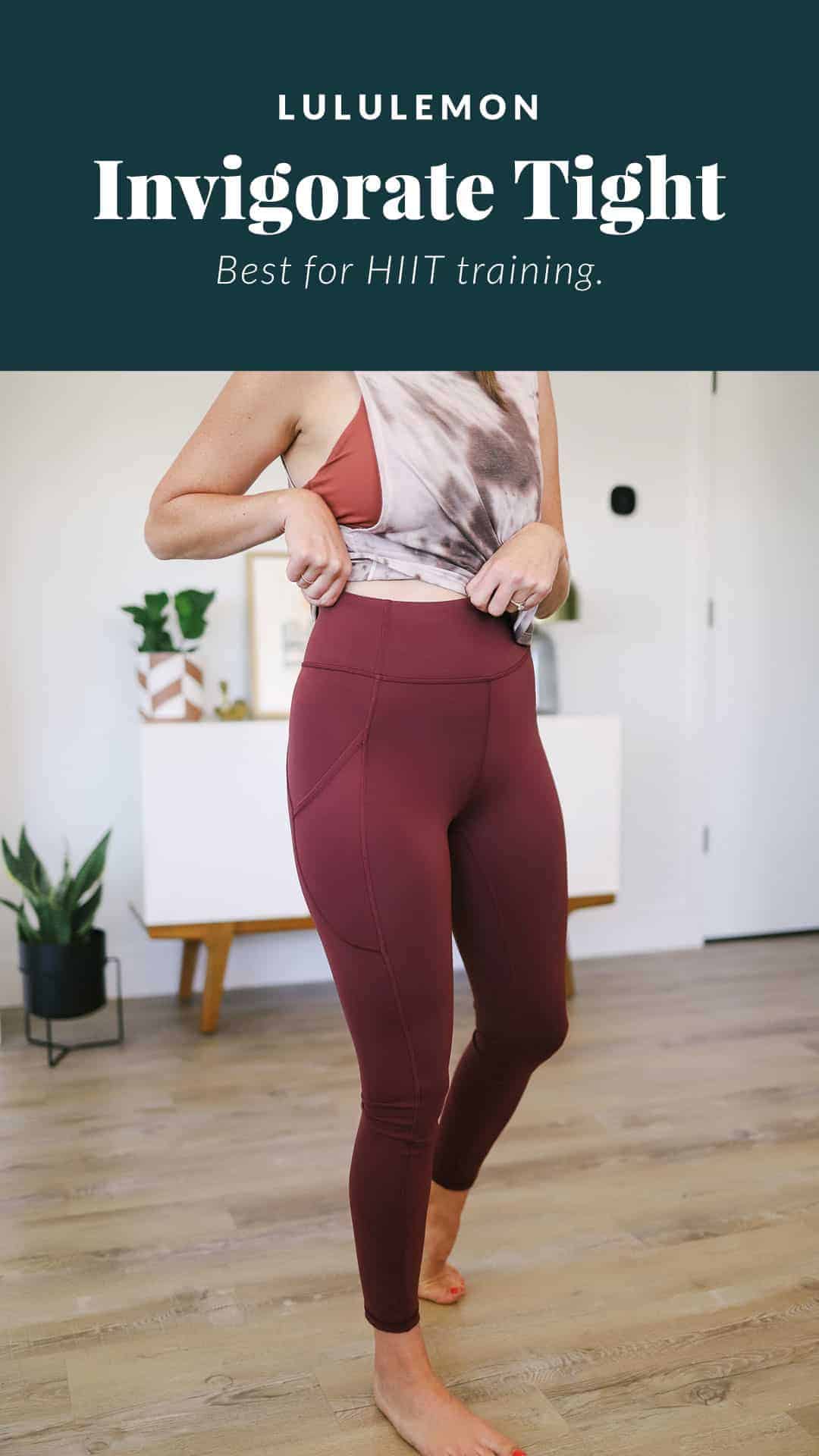 Disclaimer: This post is sponsored by lululemon. We were compensated and all opinions are our own. Thank you for supporting Fit Foodie Finds!