Oh em gee, words can not express how excited I am to write this post. It's Saturday morning at 6:20 AM (you know I'm an early riser) and I've finally found a spare second to write this sucker. In case you're wondering, Gilmore Girls is on in the background…because what else would I be watching on a Saturday morning?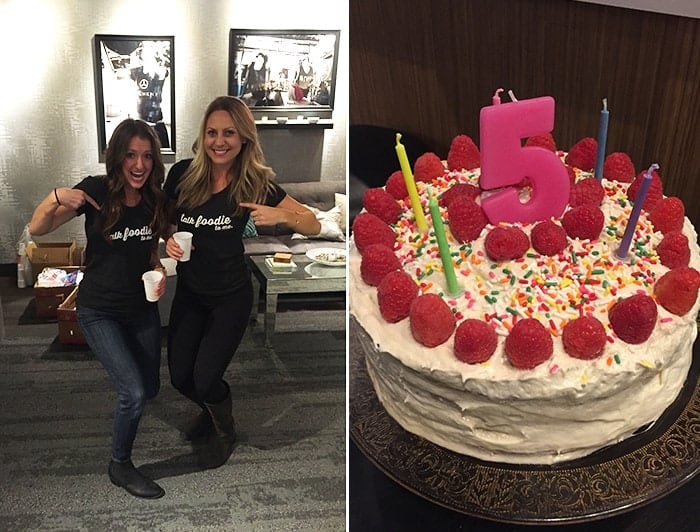 Guys. Fit Foodie Finds turned 5 and it was THE BEST DAY EVER. Why? Well, one- 5 years is a huge milestone for small businesses. Two- I loved celebrating with friends, family, and FFF readers. Three- I got to partner with some AMAZING Minnesota brands. Four- DAVIDA SURPRISED ME FROM TORONTO. Like oh my god Becky look at her butt. I have never ever in my entire life been surprised and didn't even think twice about the fact that Linley and Brooke were scheming this whole time to get Davida at the party. If you scroll all the way to the bottom, you can see the surprise in action. What would we do without our iPhones?
The party was hosted by the AMAZING Alchemy in the North Loop. I couldn't be more thankful to be part of their amazing community. If you're based in the Twin Cities and haven't been…get your booty to the North Loop and take an A10.
FOOD/DRINK
Talk about a Minnesota Made party. Lin and I were super excited to be able to work with some of our favorite businesses in the Twin Cities and share the love with the rest of the party goers.
Wine – Surdyk's Liquor and Cheese: Best wine in the Twin Cities and that's a fact! If you are ever in Northeast or at the MSP airport, stop by for a glass/bottle of wine!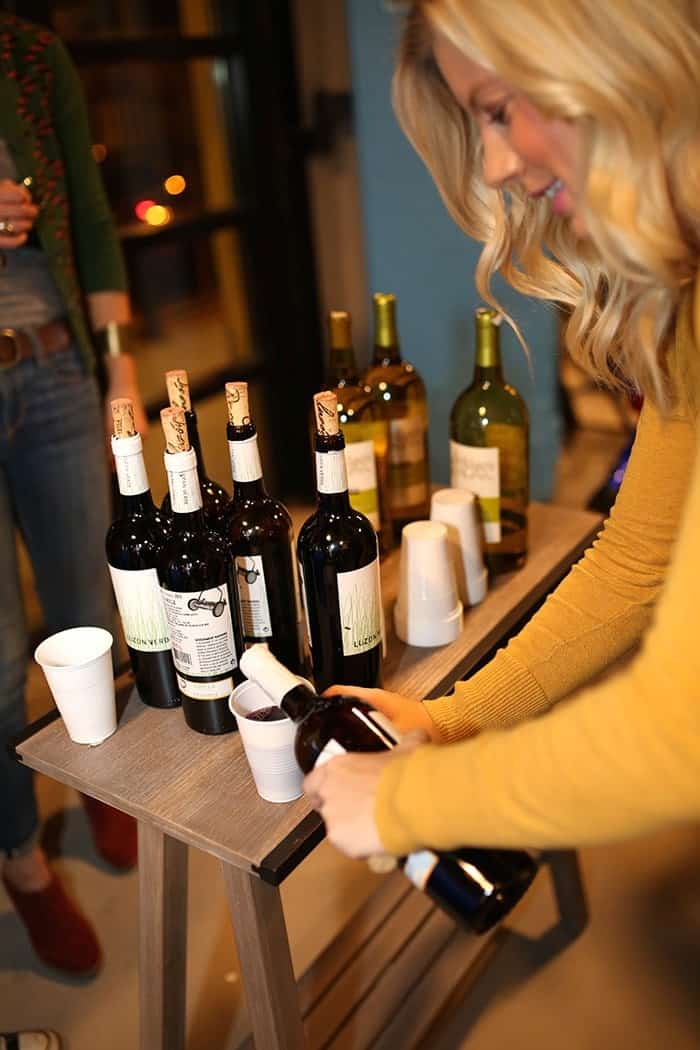 Beer- The Freehouse: One of my favorite happy hour spots on the North Loop! They've got a great menu and a fabulous lineup of local MN Craft Beer.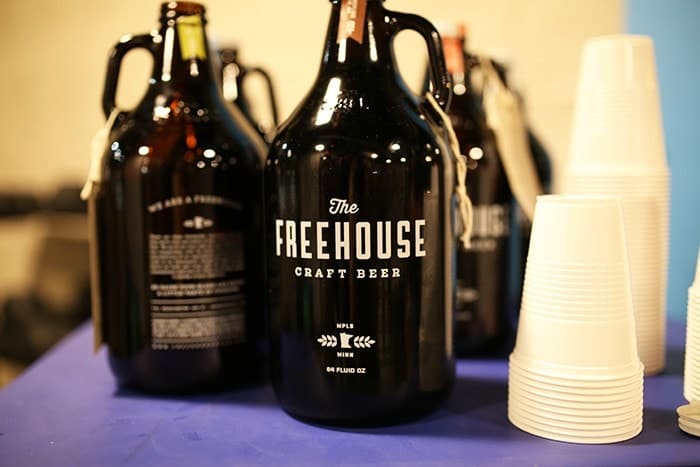 Coffee- Blackeye Roasting Co.: Coffee on wheels! The Blackeye Roasting team came on a trike and served us cold brew. What else could you ask for? #bestcoffeeintown Wanted to give a special shoutout to Team Quixotic Coffee for hooking us up!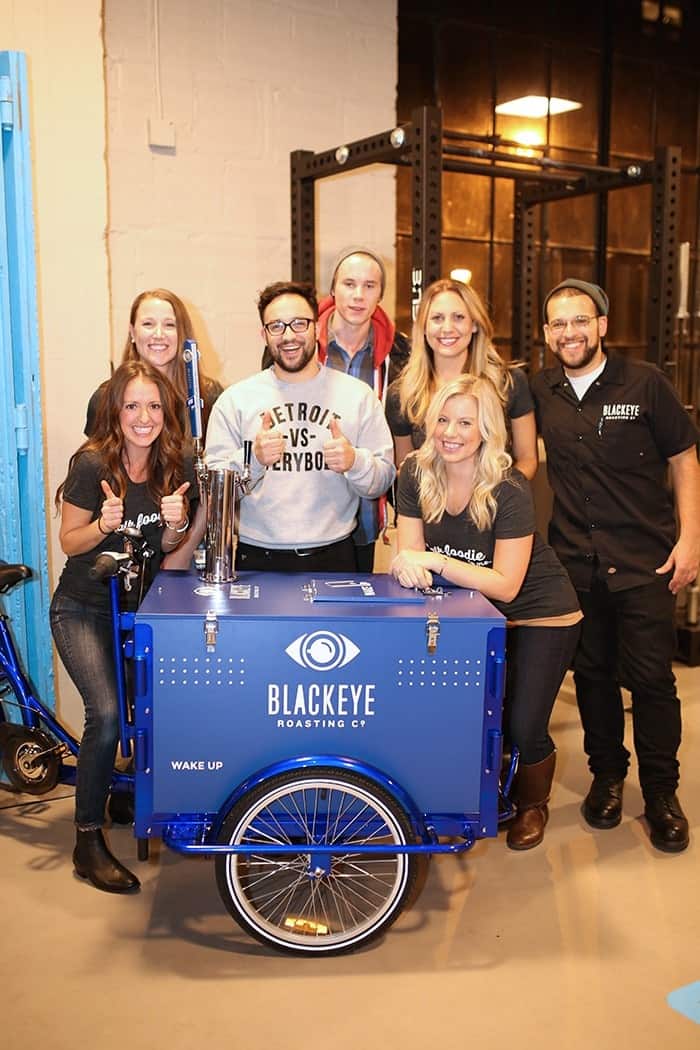 In addition to the amazing above beverages, we figured it wouldn't be a Fit Foodie party without some FFF originals. Lin and I made 2 types of chili: Beef and Bean and Vegetarian Quinoa with all the fixins. We also had a full dessert spread: Cherry Pie Energy Balls, Peanut Butter Chocolate Chip Balls, Paleo Pumpkin Brownies, and an amazing gluten-free/dairy-free funfetti birthday cake from our amazingly talented friend Michelle.

FRIENDS
Never in a million years would I have guessed that over 60 people were going to show up to this party. It was SO COOL to have all of my people (minus my Mom and Dad) in one room. It was just one giant celebration and that's exactly what I wanted! I wanted all of the people that have made FFF a reality to come together and eat good food, drink good booze, and laugh the night away.
And look! We actually took some time to take a Team Fit Foodie picture! Yes, I include Davida in on that shiz. 🙂

I want to extend a giant thanks to everyone who came out to celebrate. It was so much fun to meet FFF readers that are local to the Twin Cities. Here's a few photos from the party. Check out THIS album I made on Facebook for more photos!

SHIRTS
So the shirts. Clever, right? 🙂
I have had multiple inquiries on where you can purchase a Talk Foodie to Me t-shirt. YOU ARE IN LUCK! I decided I am going to open up sales on this t-shirt until Wednesday December 2nd (two weeks from today). That means you can order in time for X-mas WOOT! Please note that if you do order, your shirt will not be shipped until Mid-December!
They are $29.99 + $5.00 shipping! To order CLICK HERE.

The shirts are printed on a fitted Women's American Apparel Tri-Color tee (only the best!) and they run a bit small. I usually wear a small in t-shirts and I got a medium. Fit perfectly! If you have any questions on the shirts, feel free to email me directly —> fitfoodiefinds(at)gmail.com!
THANK YOU!
I wanted to send out a GIANT thank you to Linley for helping me make this happen! You are my rock. I also wanted to thank Davida for being the BEST FRIEND a girl could ever ask for and gracing us with her presence even though she missed her flight. Brooke- thanks so much for photographing, I don't know what I would do without you. Team Alchemy- you guys are amazing…thank you for letting me use your space! And finally…THANK YOU! Thank you FFF readers for allowing me to do what I love every single day.
THE SURPRISE
Anddddddd finally…as promised. Check out Davida's surprise 🙂