Welcome to October 2022's Fit Foodie Cooking Club — Pumpkin Bread! Our pumpkin bread is moist, perfectly sweetened, and filled with delicious warm spices.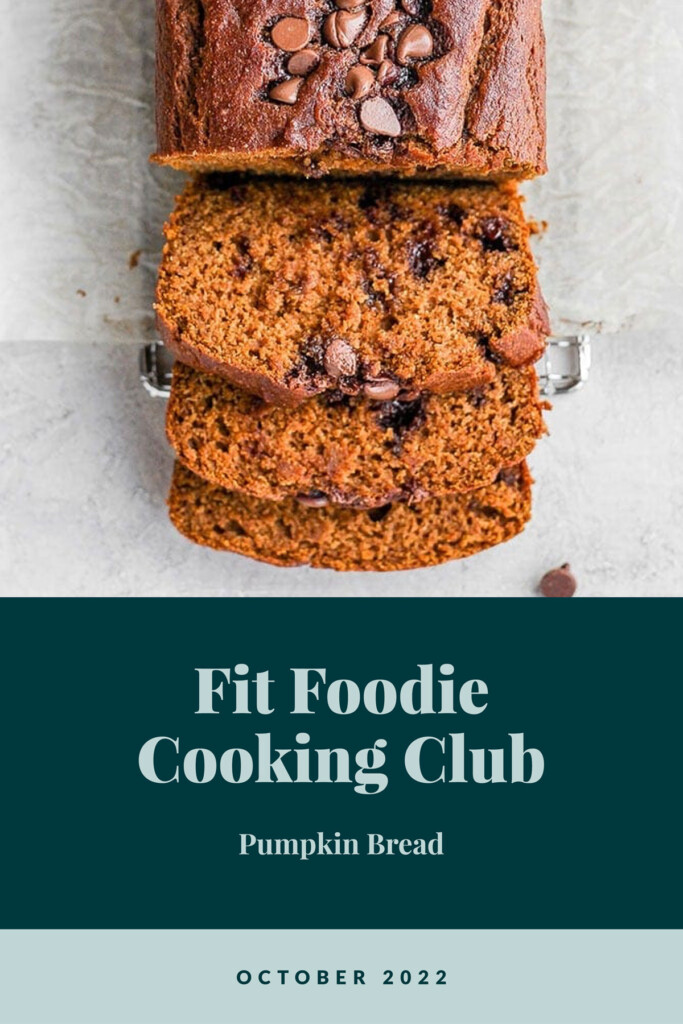 What is Fit Foodie Cooking Club?
The Fit Foodie Cooking Club is a monthly cooking challenge to get you in the kitchen cooking from scratch!
We thought there was no better way to bring our virtual community together than to all make the same recipe each month to celebrate real food.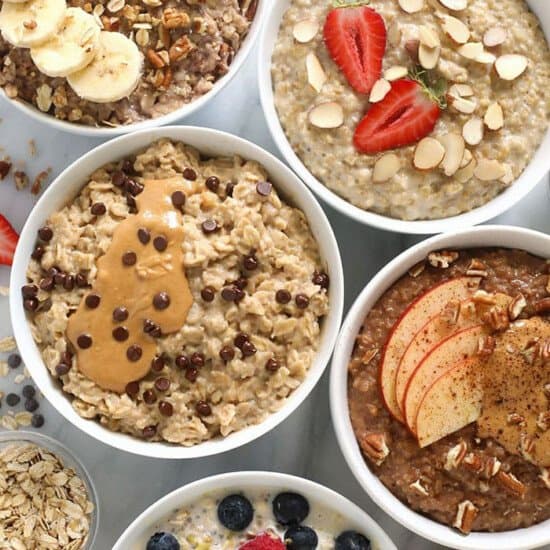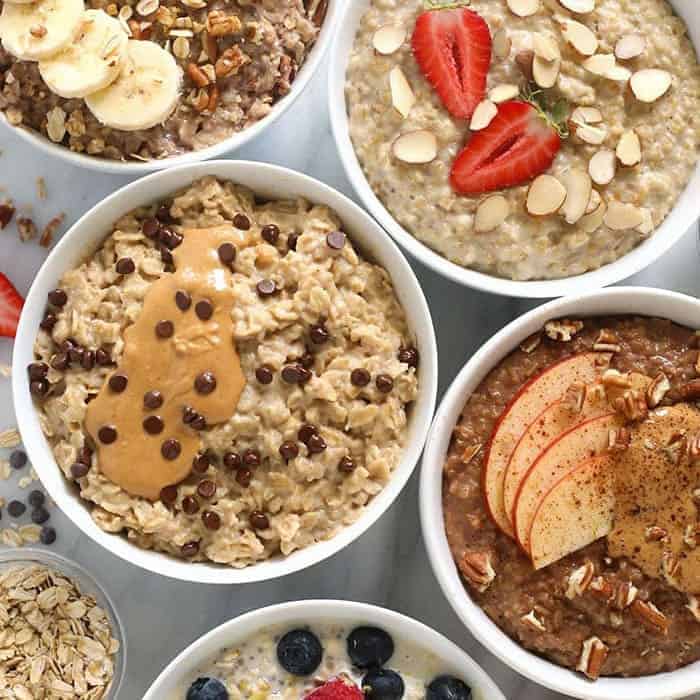 Join the Club!
Fit Foodie Cooking Club
Be the first to know about the recipe of the month + get other Fit Foodie Cooking Club announcements right to your inbox!
Subscribe
October 2022 – The Details
Read the below details VERY carefully as we want to make sure your entry counts! If you have questions, please leave them in the comments of this post.
Recipe of the Month: Pumpkin Bread
Our pumpkin bread recipe with chocolate chips is a reader favorite. It's made with canned pumpkin, tons of warm spices, maple syrup, and coconut oil. It's truly Fall in a loaf pan!
why you'll love this recipe
Made with basic ingredients.
Fall-seasonal.
Easy to freeze.
Kid-friendly.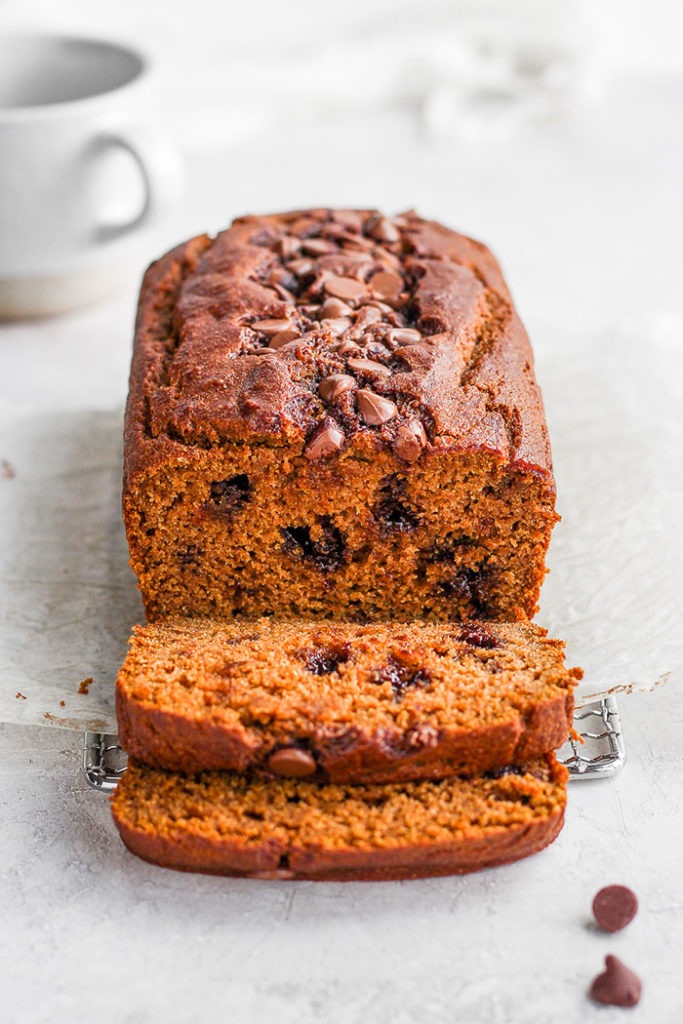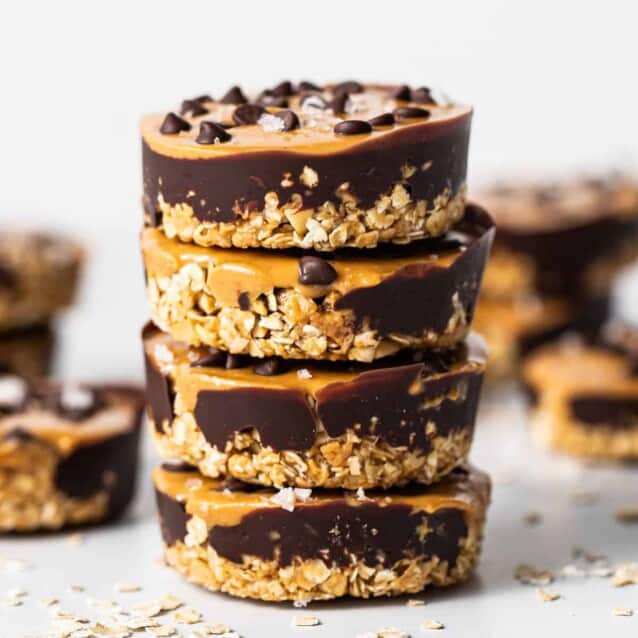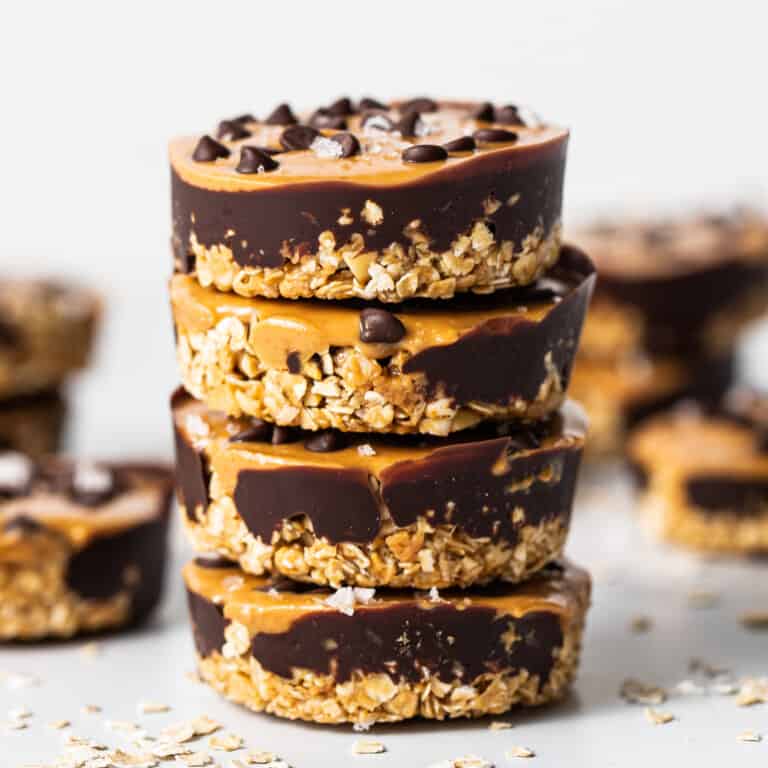 Get our Top 10 5-Star Recipes!
Join our email list for new recipes and BONUS: get our top 10 ⭐️⭐️⭐️⭐️⭐️ recipes e-book!
All About Pumpkin Bread
Ingredients You'll Need
This pumpkin bread recipe is a favorite because it only requires pantry staples! Here's what you need:
Flour: you can use either all-purpose flour or white whole wheat. Both work.
Baking powder
Spices: spices needed for this cinnamon, nutmeg, ginger, cloves, and salt.
Chocolate chips: any kind works!
Eggs: we have no tested this recipe without eggs.
Almond milk
Brown sugar: we recommend light brown sugar.
Maple syrup
Pumpkin puree: make sure to use unsweetened, canned pumpkin puree.
Vanilla
Coconut oil: butter works too!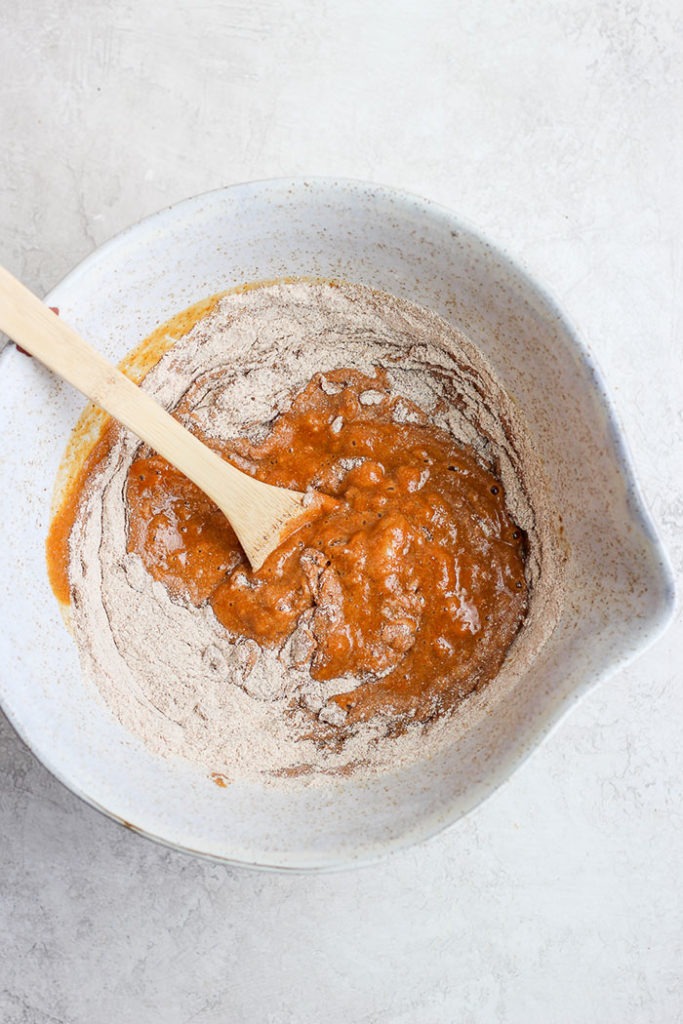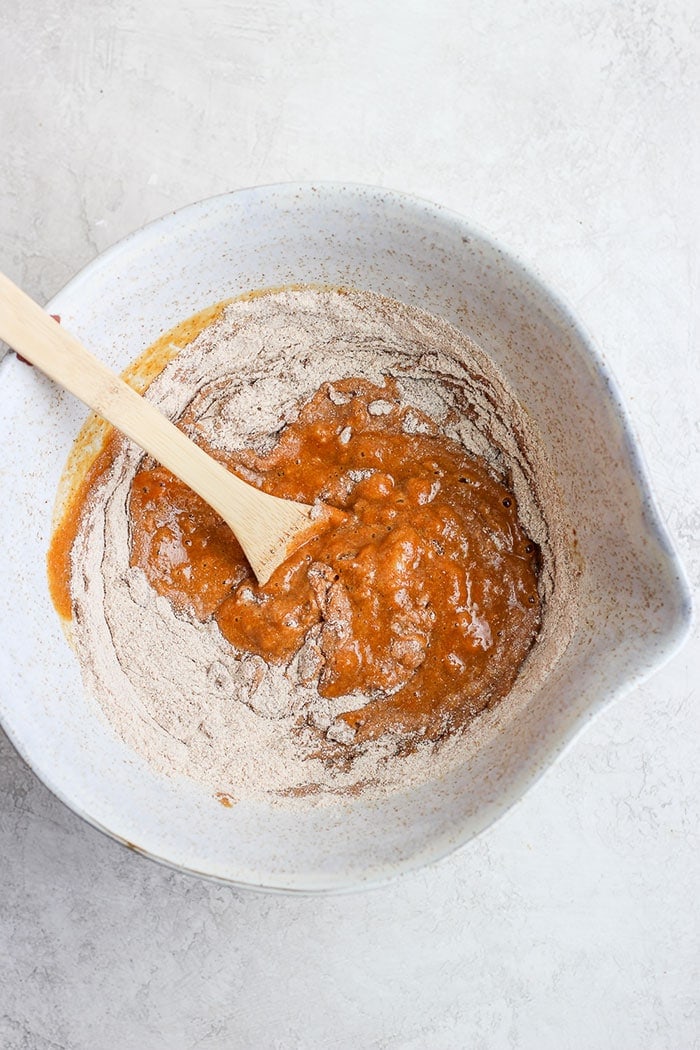 #1 Recipe Tip – Don't over bake!
Our #1 recipe tip for this bread is to not overbake it! Make sure to keep a close eye on it and to check the center of the bread with a toothpick.
If the center is not done, but the sides are beginning to brown, feel free to tent it with a piece of tin foil.
A Few More Tips
Feel free to ditch the chocolate chips if you're not feeling it.
Don't over mix the batter.
Don't sub for flax eggs.
Both coconut sugar and brown sugar work.
Both all-purpose flour and white whole wheat flour work.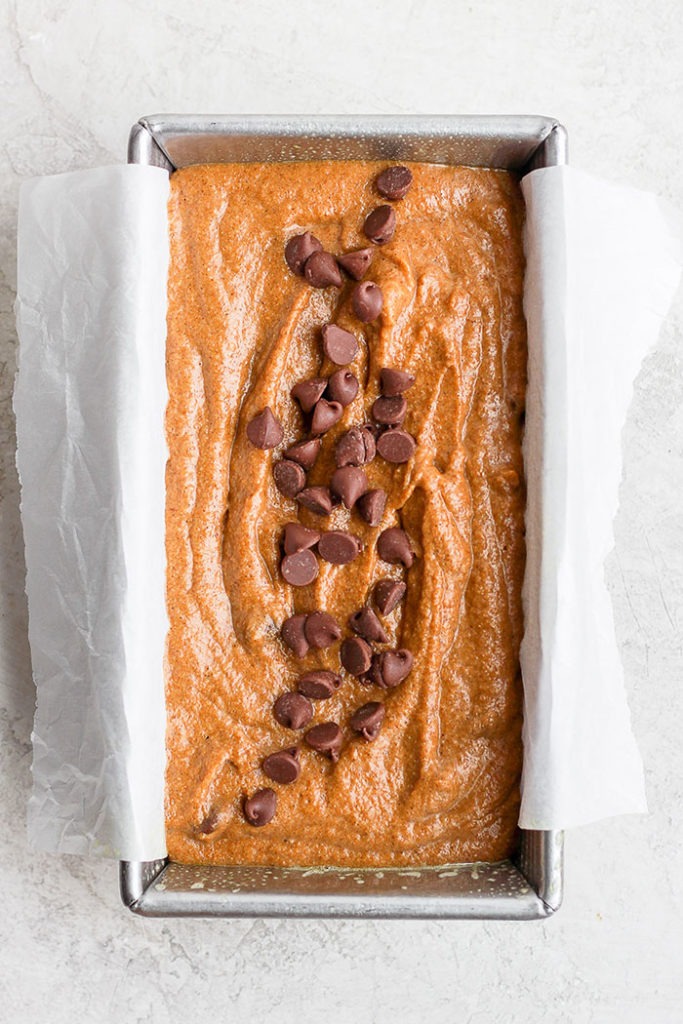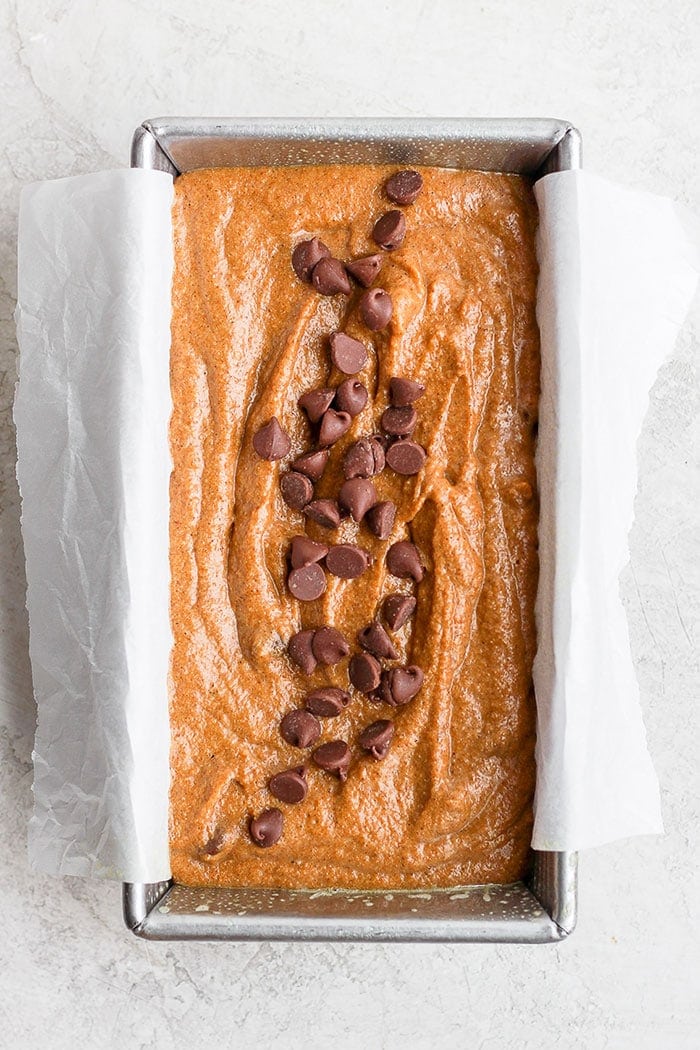 How to Enter
Now that you know how to make the recipe, it's time to submit your creation!
Go to the Pumpkin Bread blog post.
Make the recipe and snap a photo of it.
Leave a comment on the Pumpkin Bread blog post with a photo of your creation letting people know how it went. We'd love a star rating, but it's not required. Make sure to leave your name and email in the comment form because this is how we'll contact the winners!
join the fit foodie cooking club on facebook!
Join in on the Fit Foodie Facebook fun and become a member of our FREE Facebook Group. The Fit Foodie Cooking Club group on Facebook is a way to share your cooking creations and make new like-minded friends online.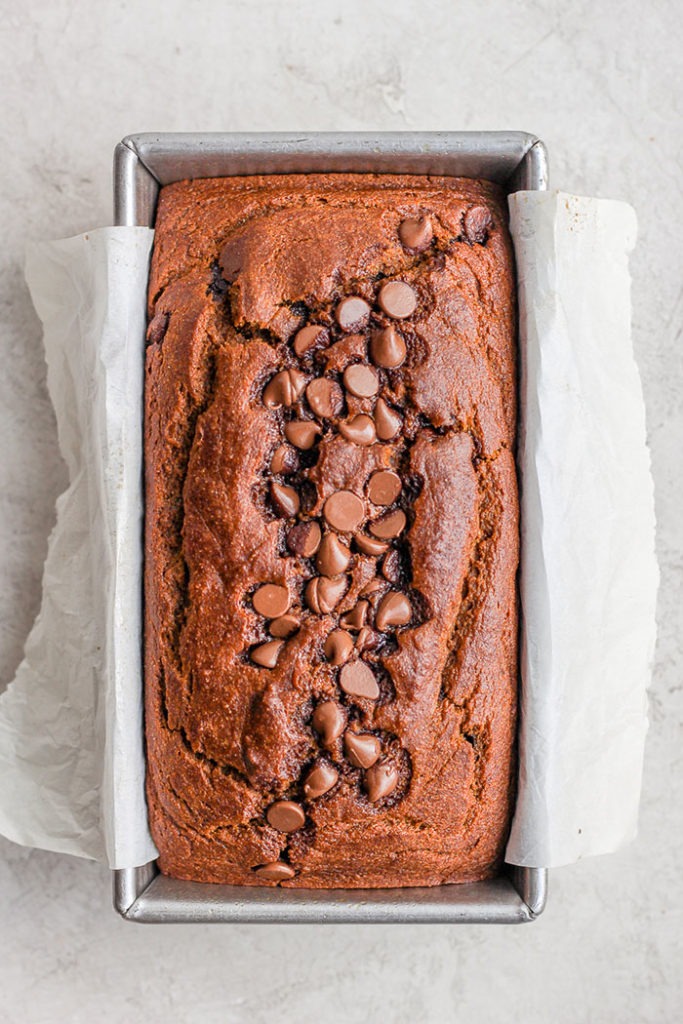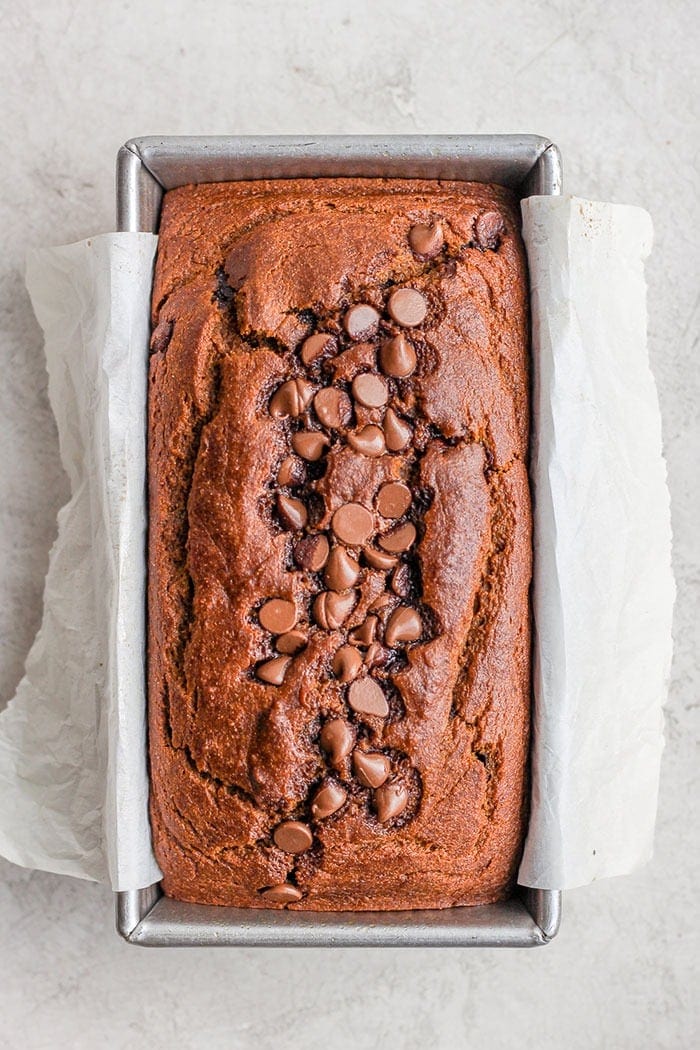 Important Dates
Saturday, October 1, 2022 – the first day you are eligible to submit an entry.
Tuesday, October 25, 2022 – the last day to submit your photo and comment.
Wednesday, October 26, 2022 – the winners will be randomly selected and announced in this blog post and on social media.
The Prize
2 participants will each win a $100 lululemon gift card. The selection will be random and based on comments that are received between October 1 and October 25, 2022.
Winners will be announced on the last Wednesday of the month (October 26, 2022) via social media and blog post.
Charity of the Month
Breast Cancer Research Foundation
Each month we'll select a different charity to support. October 2022's charity of the month is the Breast Cancer Research Foundation.
The Breast Cancer Research Foundation is dedicated to ending breast cancer by advancing the world's most promising research.
This year, BCRF is the largest private funder of breast cancer research—and metastatic breast cancer research—worldwide and is the highest-rated breast cancer organization in the country.
DONATE
We would love for you to support our monthly charity and donate what you can.
If you feel so inclined, donate to BCRF HERE.