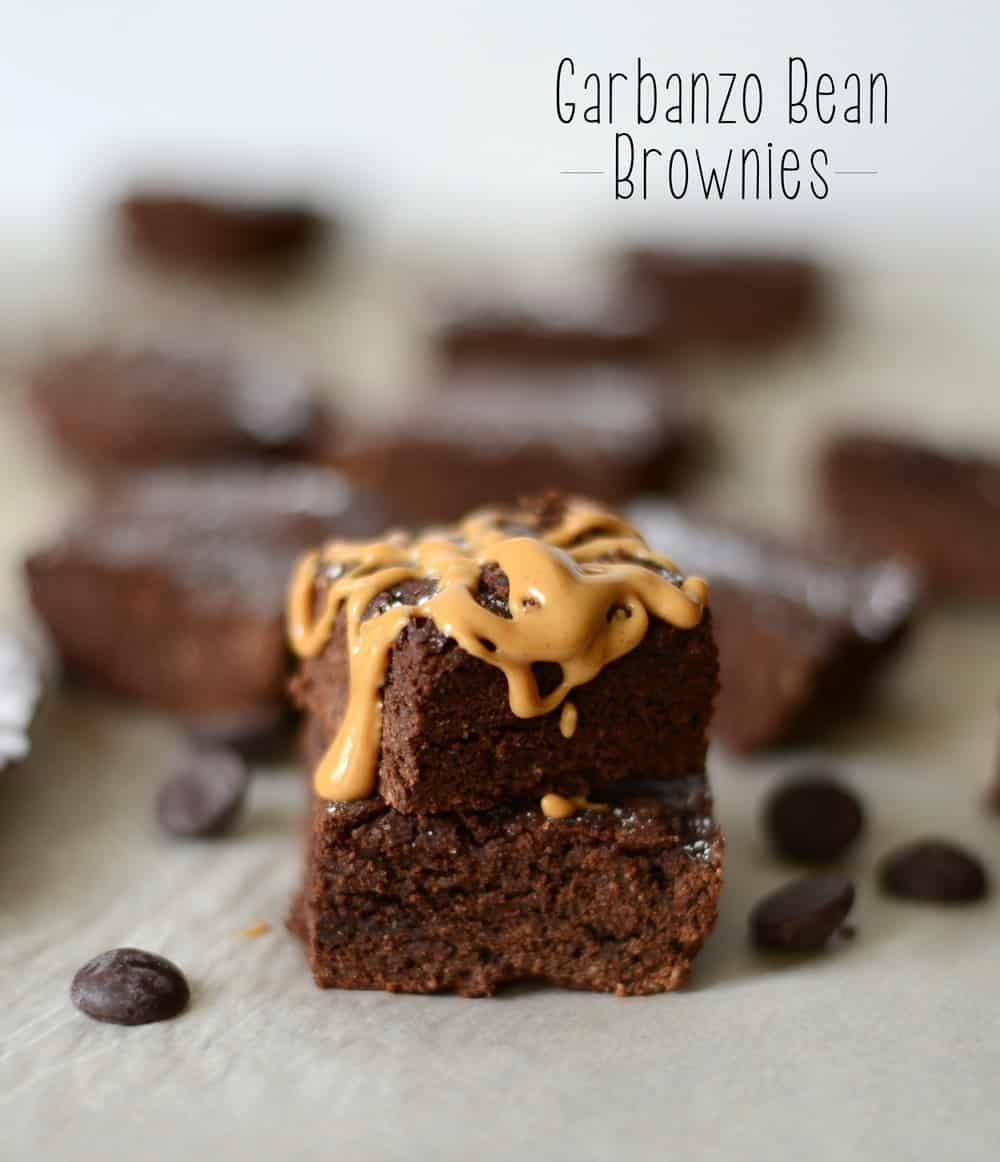 Garbanzo bean flour made its way back into my kitchen. I've made a few recipes that haven't made it onto the blog yet, but there are for sure more coming! I love that GB flour is actually a legume and not a grain. 6g of protein and 5g of fiber per serving (1/4 cup).
Hot damn.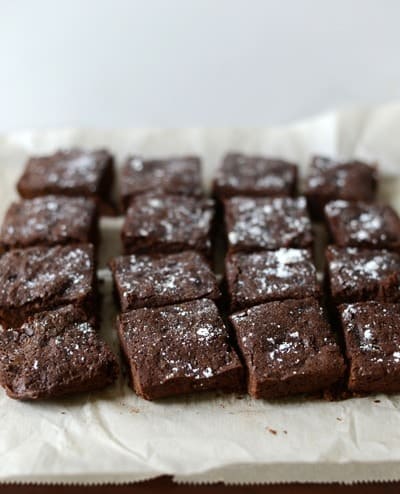 It works great as a replacement of whole wheat or all-purpose flour AND it's gluten free. Win-Win situation in my mind :) What I also love is that it is 1 ingredient: ground garbanzo beans. I use the Bob's Red Mill variety which you can find at Whole Foods and many local grocery stores.
This was my first time making homemade brownies. And I actually got the idea to make Garbanzo Bean Brownies from The Roasted Root Blog. I changed things up because she used actual garbanzo beans, where as I used ground flour.
Recipe
Garbanzo Bean Brownies
Prep Time:

10 minutes

Cook Time:

20 minutes

Total Time:

30 minutes
Ingredients
-1.5 cups garbanzo bean flour
-1/4 cup cocoa powder (high quality, I use Penzey's)
-1/2 cup organic cane sugar
-1/2 teaspoon baking powder
-1 cup 60% or higher dark chocolate chips, melted
-2 teaspoons vanilla extract
-1 egg
-3 egg whites
-2 tablespoons coconut oil
-optional toppings: powdered sugar and peanut butter!
Instructions
First, preheat oven to 325 degrees and line a square, 9×9 inch baking sheet with parchment paper.
In a large bowl, mix together dry ingredients. Then, add the egg, egg whites, coconut oil, and vanilla.
Melt dark chocolate chips in the microwave until smooth and pour into the batter. Mix quickly because the chocolate will begin to firm up. At this point, your batter will be thick- this is good.
Transfer batter into backing sheet and using a spatula, spread batter so that it is even throughout.
Bake at 325 for about 20 minutes. Use a toothpick to check to see if it is done in the middle!
Similar
Nutrition stats. OH EM GEE. 110 calories.
Is this real life?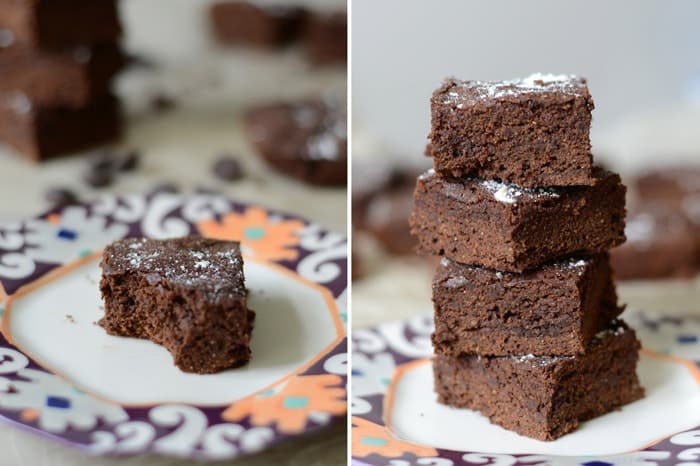 If you are a mega sweet-tooth person, feel free to add stevia or more cane sugar. I love the taste of dark chocolate, so a little sweet is just perfect for me.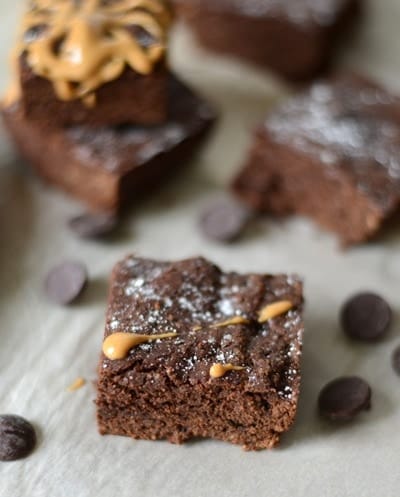 Plus some peanut butter.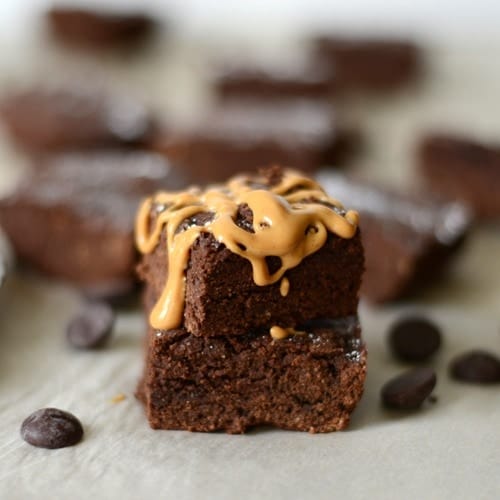 :)
PS: HAPPY BIRTHDAY MAMA! I had such a great weekend with you here in Minneapolis and I am so sad you see you go home :(
Garbanzo bean flour- have you used it?