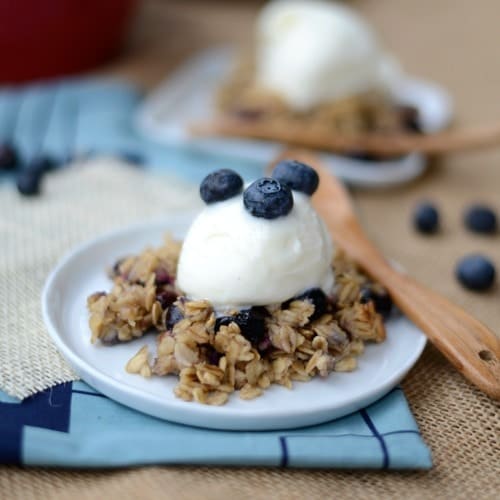 This always happens to me. I tell myself I am going to make a delicious breakfast cobbler recipe using some of the fresh and frozen berries I got from Driscolls, then I end up turning it into a dessert by slapping some frozen greek yogurt on top.
Breakfast…dessert…same thing!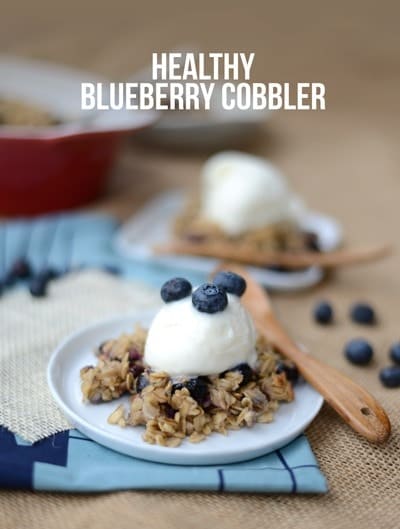 ---
---
Why can't you eat breakfast for dessert? Or dessert for breakfast?
I say you can.
And I say I don't care what anyone else thinks 🙂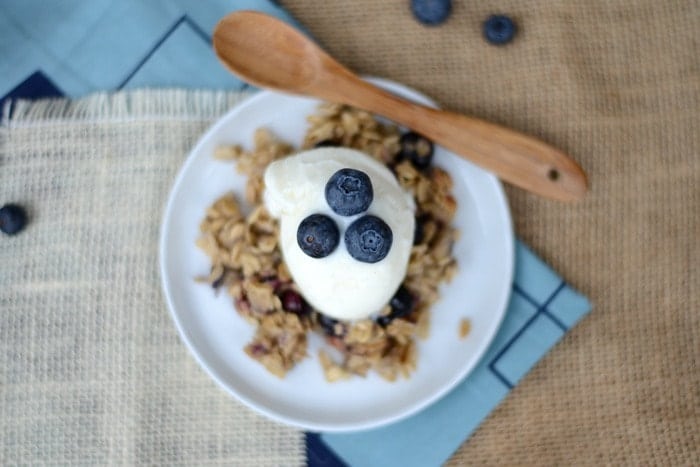 Healthy Blueberry Cobbler
Ingredients
-3 cups rolled oats
-2 cup blueberries, fresh or frozen
-1 ripe banana, mashed
-1teaspoon cinnamon
-1/2 tsp sea salt
-2 tablespoons coconut oil
-3-4 tablespoons maple syrup
-1 cup almond milk
Instructions
1. First, preheat oven to 375F and spray a deep baking dish with nonstick cooking spray
2. In a large bowl, mash a ripe banana and mix with coconut oil, maple syrup, and almond milk.
3. Then, mix in oats, salt, blueberries, and cinnamon.
4. Transfer everything into deep baking dish, and bake at 375 for about 40 minutes or until the oats turn golden brown at the top.
*Note: the texture will not be soft like normal cooked oatmeal, rather chewy with a crunchy top!
Nutrition
Calories:

768

Sugar:

31

Sodium:

2368

Fat:

24

Saturated Fat:

13

Unsaturated Fat:

7

Trans Fat:

0

Carbohydrates:

128

Protein:

18

Cholesterol:

0
About the Greek frozen yogurt…when the heck did they come out with this stuff? LOVE LOVE LOVE.
I want to say it was like 100 calories for a half cup of Stonyfield's Vanilla Frozen Yogurt. A wee bit high in sugar, but isn't all yogurt these days?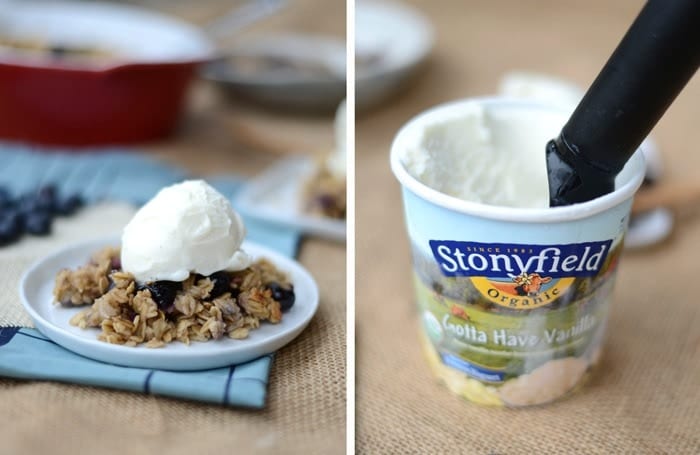 You could use any kind of berry for this. Even pomegranate seeds, apple, pumpkin…you name it!
I've been on a pumpkin kick lately, so I foresee a pumpkin cobbler in my near future.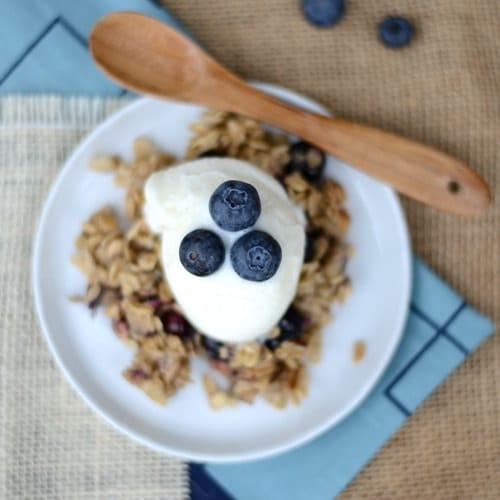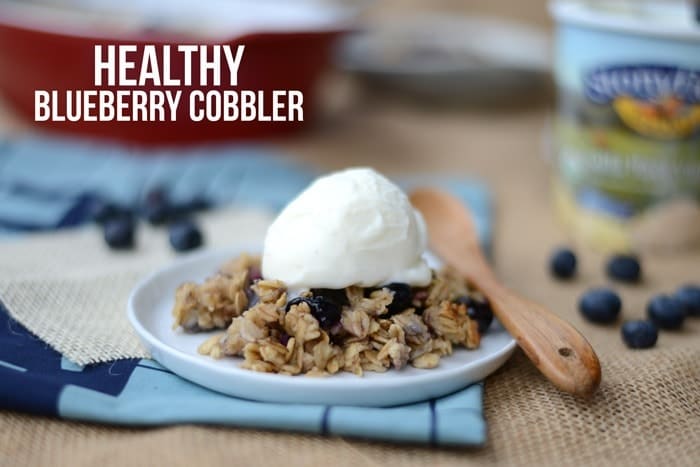 I am so very thankful for this week. I feel like this is my first slow week in about 5. I have about 6 FFF recipes developed and photographed. I just need to prepare some copy for them and edit photos. I am also ahead on client recipe writing and photography. Woot.
Can you guess what I did all weekend? 🙂 🙂
Mama Hersh is coming into town on Friday and I am really excited for that! Now that all three of her kids live in the same town, it's much easier for her to come to Minneapolis!
Cheers to a brand new week!