In less than 5 minutes you can whip up a delicious Greek chicken marinade that will infuse your chicken with lemon, garlic, and a hint of dijon!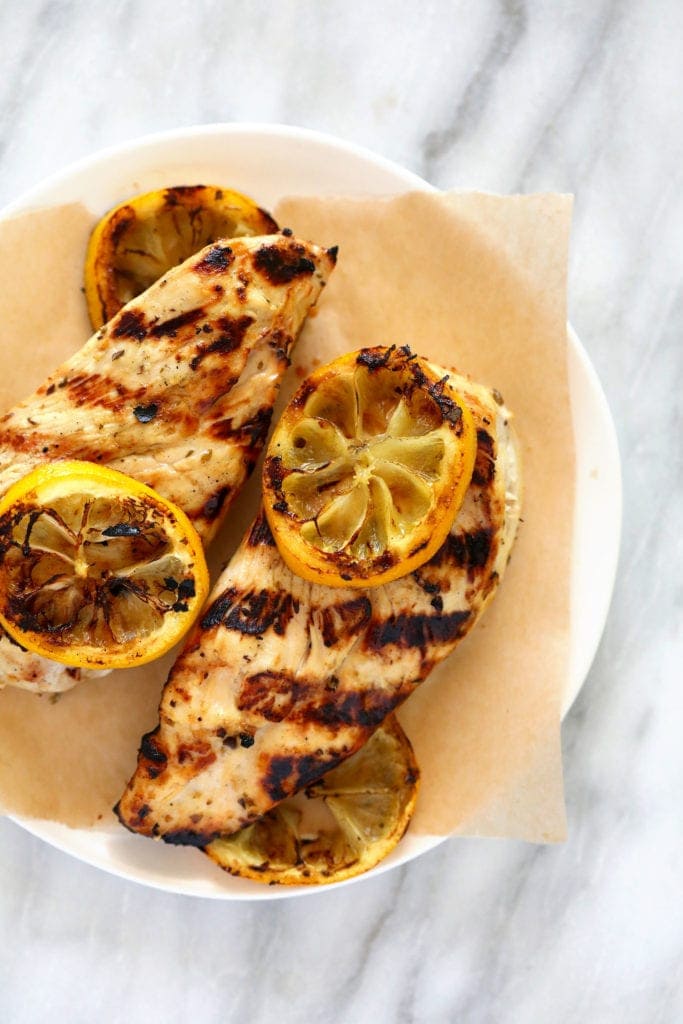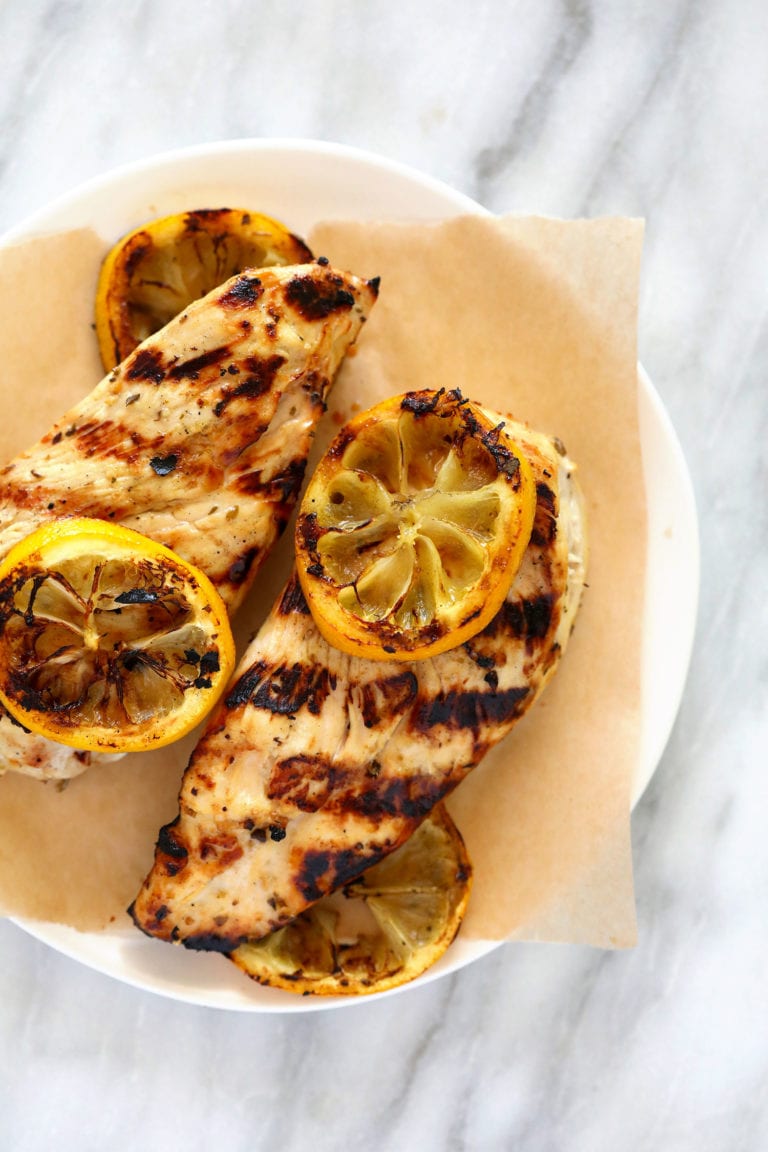 Chicken is a Fit Foodie fan protein. You guys love chicken breasts and chicken thighs and you've really been loving our chicken marinade recipes.
Chicken marinades are truly the best for both tenderizing and flavoring chicken. This Greek chicken marinade is so flavorful and easy to make!
What is in Greek Chicken Marinade?
Want to give your chicken a flavor-boost using easy ingredients you already have at home? That's exactly what this Greek chicken marinade is for. This chicken marinade is savory and lemony with a hint of garlic. Here's what you need:
olive oil
white wine vinegar
garlic
honey
lemon juice
dijon mustard
dried oregano
salt
Ingredient Swaps
There are a few things in the above list that have some easy swaps. If you don't have olive oil, feel free to use avocado oil or grapeseed oil.
No honey? Try a little maple syrup or even some cane sugar. Last, if you don't have dijon mustard, you can try mustard powder instead!
Why marinate your chicken?
If you're wondering why you should marinate your chicken in the first place, the answer is simple. FLAVOR. Marinating poultry is such an easy way to infuse your chicken with so much flavor.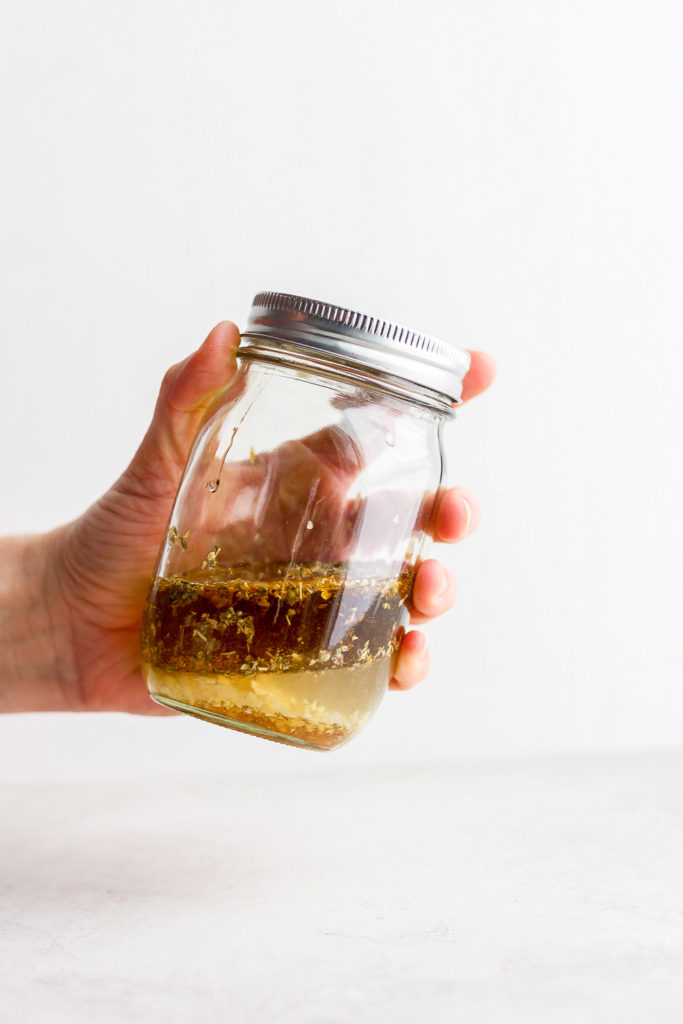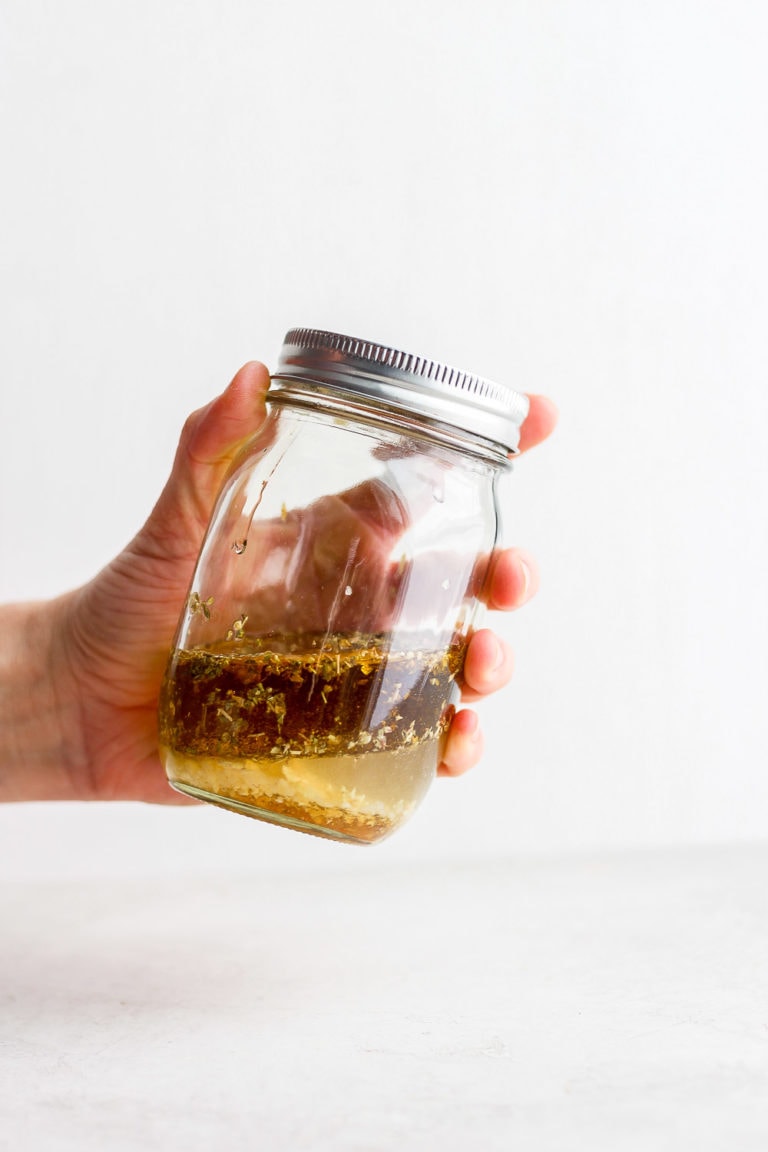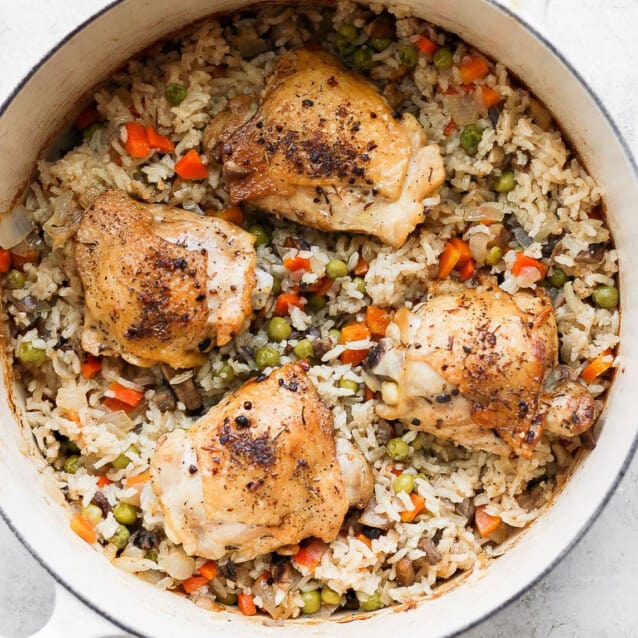 Become a Pro at Cooking Chicken!
We'll teach you everything you need to know on how to cook chicken perfectly every time + we'll share our top chicken recipes when you subscribe to our emails today!
What kind of chicken can I use?
Feel free to use any kind of chicken you want! We recommend breast, legs, and/or thighs mostly because they're the easiest to marinate.
a little tip
For every 1 – 1.5 lbs. of chicken, use about 1/2 cup of Greek chicken marinade.
How long should I marinate chicken?
We recommend marinating your chicken for at least 30 minutes, but the longer the better! Typically, we like to let our chicken marinate overnight.
What should I marinate my chicken in?
The nice thing about marinating is that you can pretty much do it in anything. Use a Tupperware, a big bowl, or even a casserole dish!
How long does Greek chicken marinade last in the fridge?
This Greek chicken marinade should last around a week stored in the refrigerator.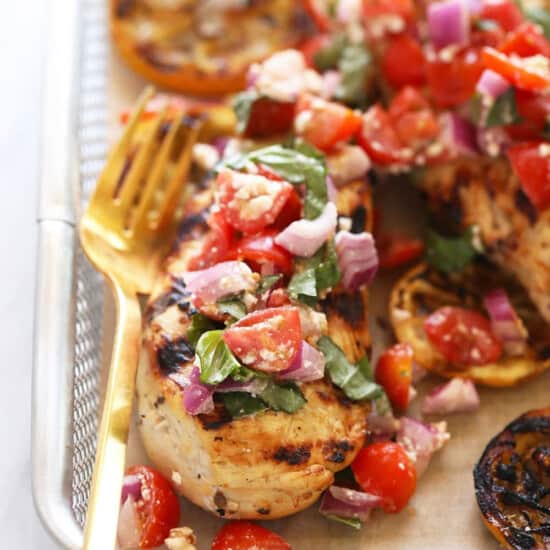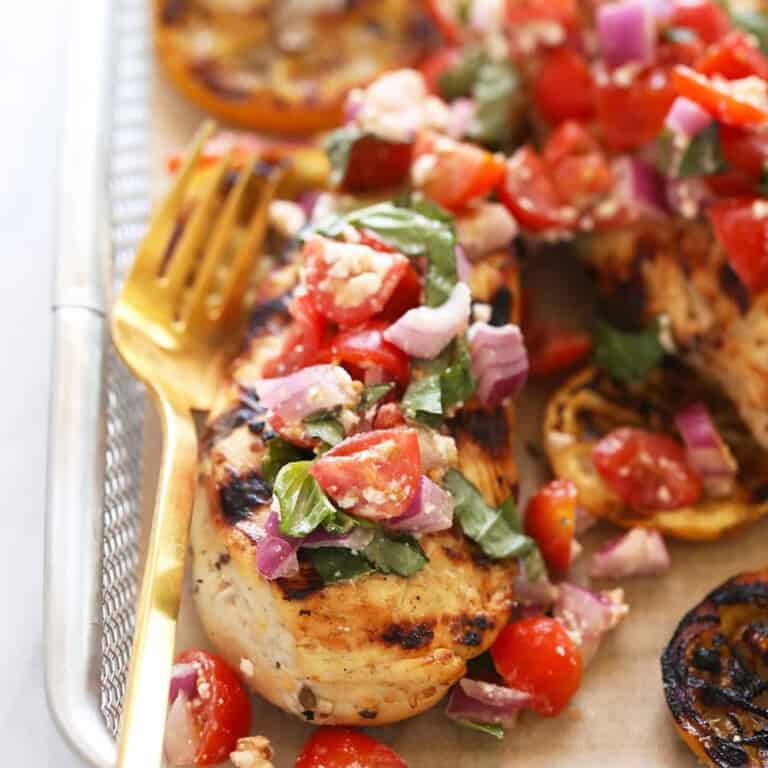 Try it!
Grilled Greek Lemon Chicken
This Grilled Greek Lemon Chicken is perfectly marinated and then grilled to perfection. It's the ultimate summer dinner.
Get Recipe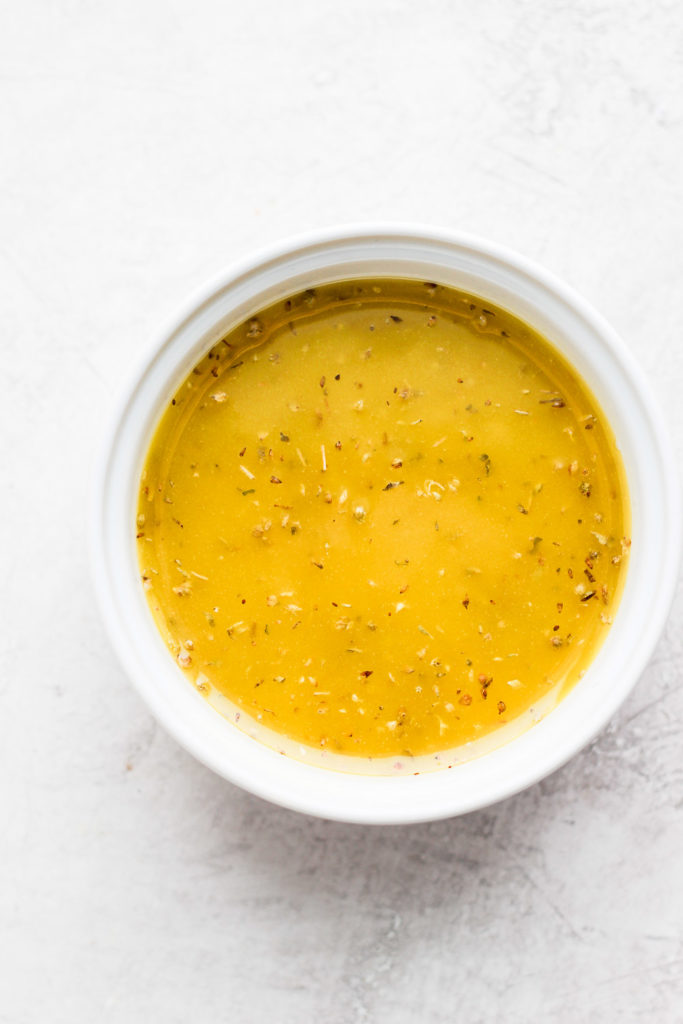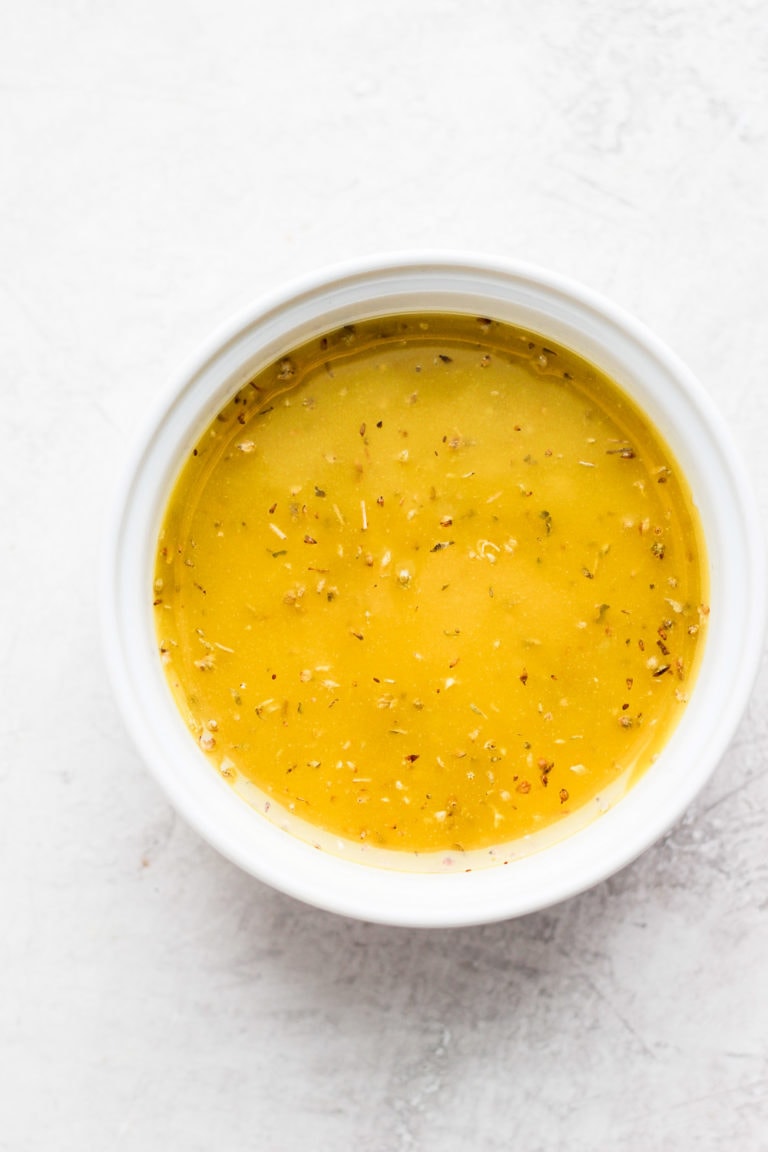 Cook Methods for Greek Chicken Marinade
Now that you've taken the time to marinate your Greek chicken, it's time to cook it! Here are some easy cook-methods for you to follow.
remember this:
For all of these cook methods, just make sure that the internal temperature of your chicken reaches 165ºF before safely consuming it.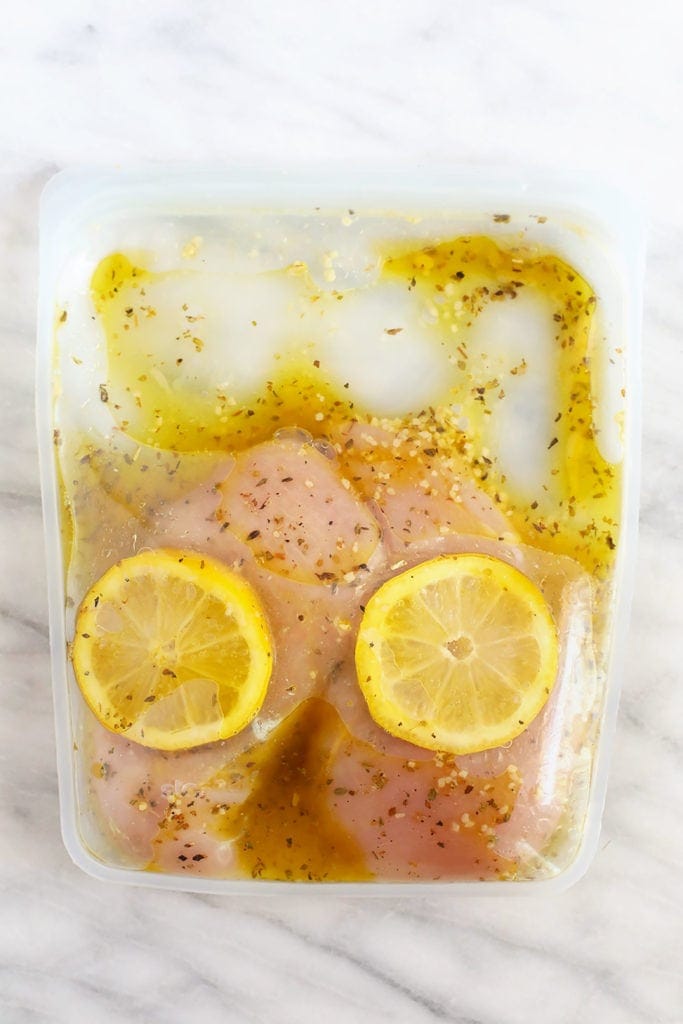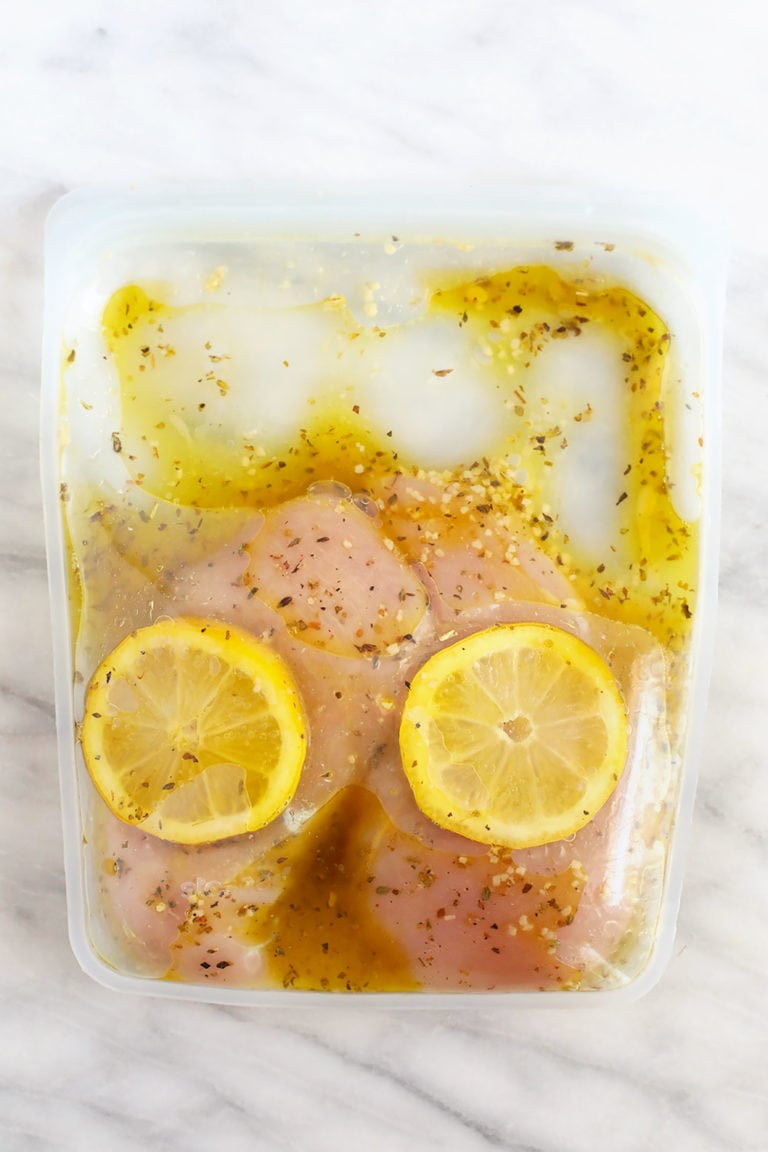 Easy Greek Chicken Marinade
In less than 5 minutes you can whip up a delicious Greek chicken marinade that will infuse your chicken with lemon, garlic, and a hint of dijon!
Instructions
Place all of the ingredients into a small bowl.

Whisk to combine. 

Alternatively, you can place everything into a mason jar and shake to combine.
Tips & Notes
1 batch of this Greek chicken marinade will work for 1 - 1.5 lbs. of chicken.
For cooking instructions, follow our Easy Grilled Greek Chicken.
Nutrition information includes 1.5 lbs. boneless skinless chicken breast and serves 6.
Nutrition facts
Calories:
319
kcal
Carbohydrates:
9
g
Protein:
27
g
Fat:
20
g
Fiber:
0
g
Sugar:
2
g