This sous vide pork tenderloin is seasoned, cooked in the sous vide, and then briefly seared to create a delicious crust.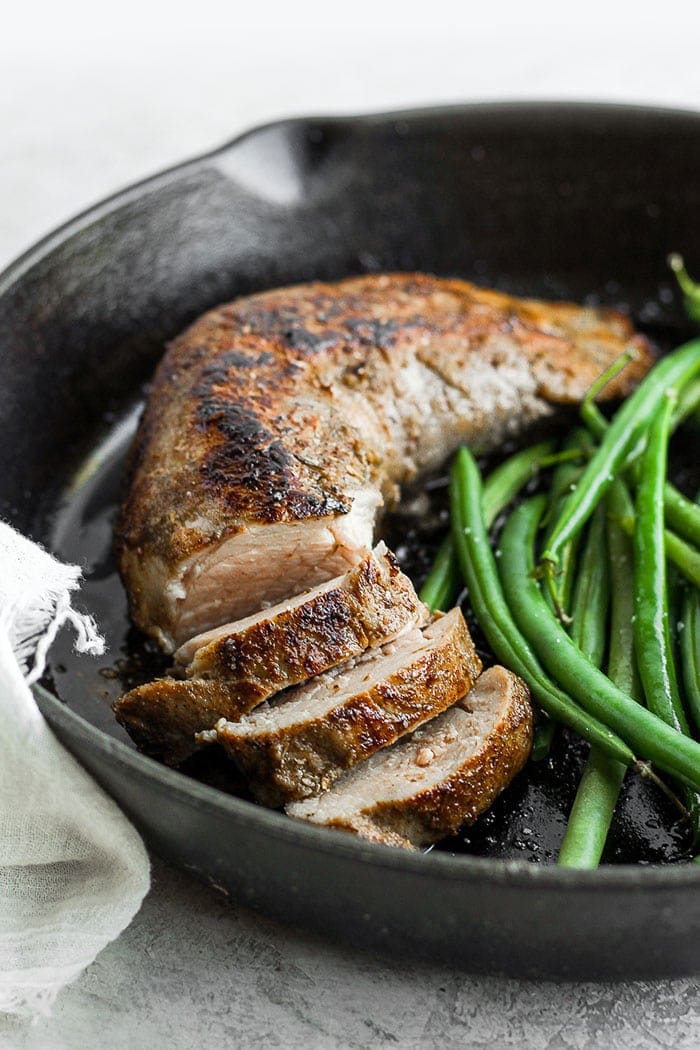 The only way you'll ever cook a plain pork tenderloin again! We love making pork tenderloin at our house because it's high-protein and easily found at most grocery stores. Plus, if you make it in the sous vide, it's so juicy and delish.
For this recipe, you'll need a 1-lb. unflavored pork tenderloin and a spice rub. That's it. Oh, and don't forget your sous vide.
What You Need for Sous Vide Pork Tenderloin
You will need a sous vide and a large pot or container to cook the pork in. You will also need a cast iron to brown the sous vide later.
We are seriously obsessed with our homemade pork seasoning. It has a mix of garlic, brown sugar, and other simple spices that add so much flavor to the pork.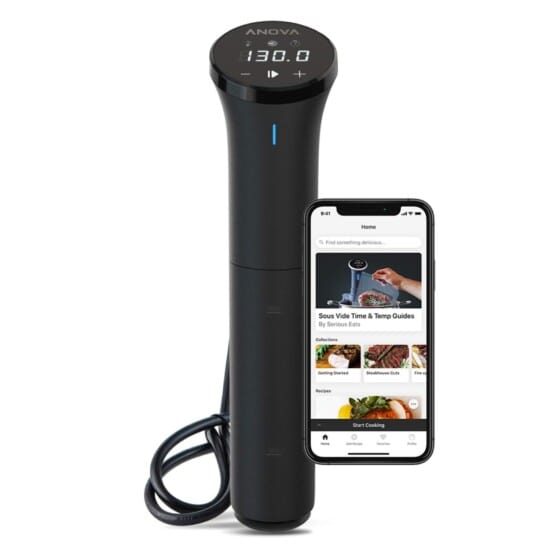 Our Fav
Sous Vide
The Anova Sous Vide is our favorite sous video around town. It's easy to use and has blue tooth capabilities.
Buy Now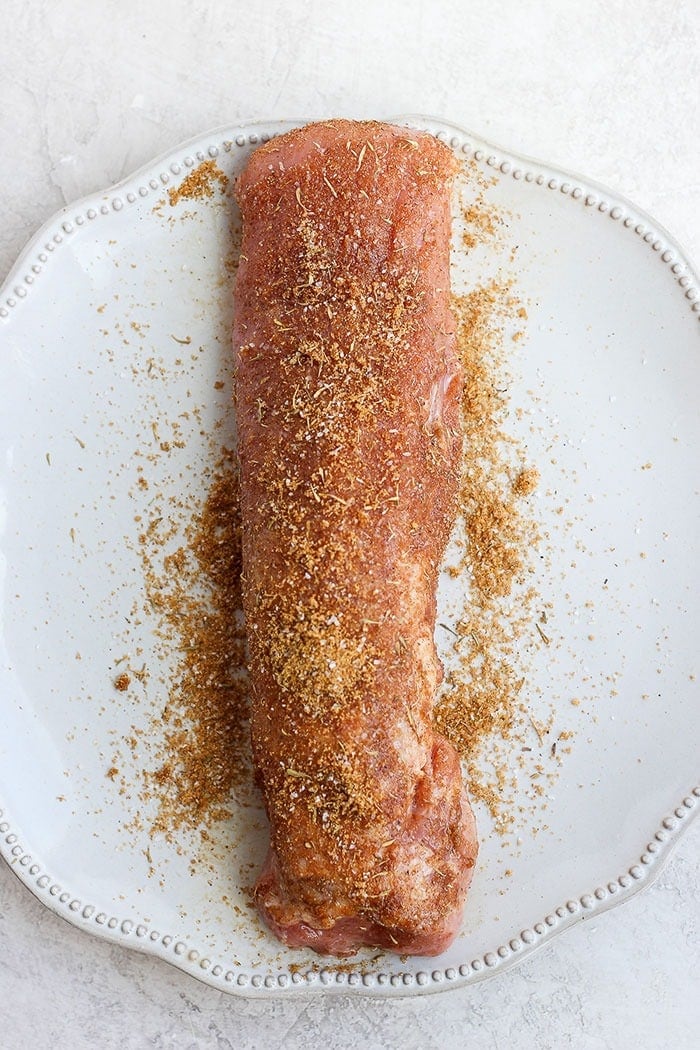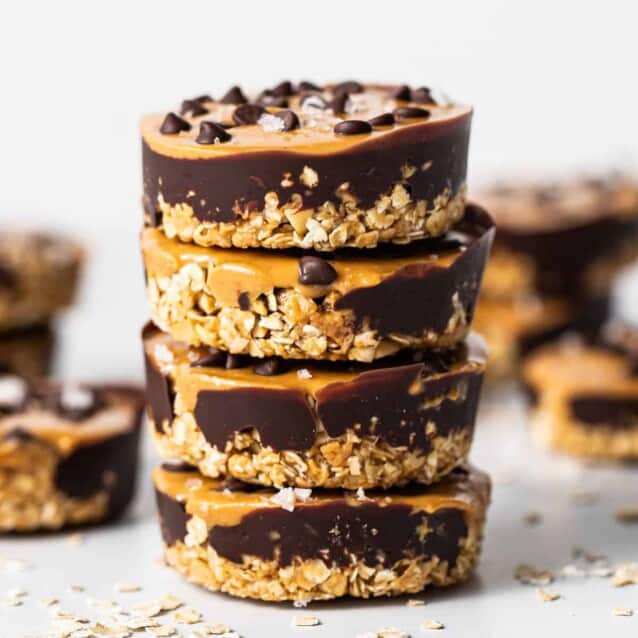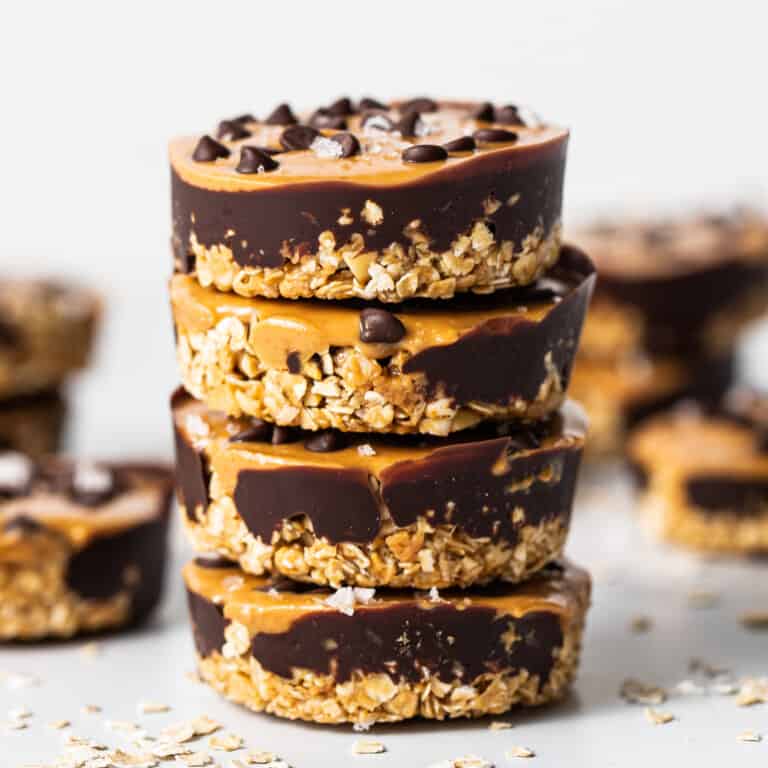 Get our Top 10 5-Star Recipes!
Join our email list for new recipes and BONUS: get our top 10 ⭐️⭐️⭐️⭐️⭐️ recipes e-book!
Pork tenderloin sous vide temp
The internal temperature of pork needs to be 145ºF to be safely consumed. With that said, we have a few suggestions of what temperature to sous vide your pork tenderloin at knowing that you will be searing it after it cooks in the water bath to further increase the temperature about 15 degrees.
Medium Rare: 130ºF (pink, tender and very juicy)
Medium: 140º (Firm and juicy)
Well-Done: 150ºF (white and firm)
We prefer our pork a little bit pinker and found that by cooking it at 130ºF it was perfectly cooked on the inside after searing. You can always set the sous vide to 145ºF to really ensure your pork is cooked all the way through even before serving.
Sous vide pork tenderloin cooking time
We recommend cooking your sous vide pork tenderloin for at least 3 hours. This will ensure that the entire pork tenderloin gets to the temperature you set the water bath too. Feel free to cook it as long as 12 hours for a set it and forget it kind of method.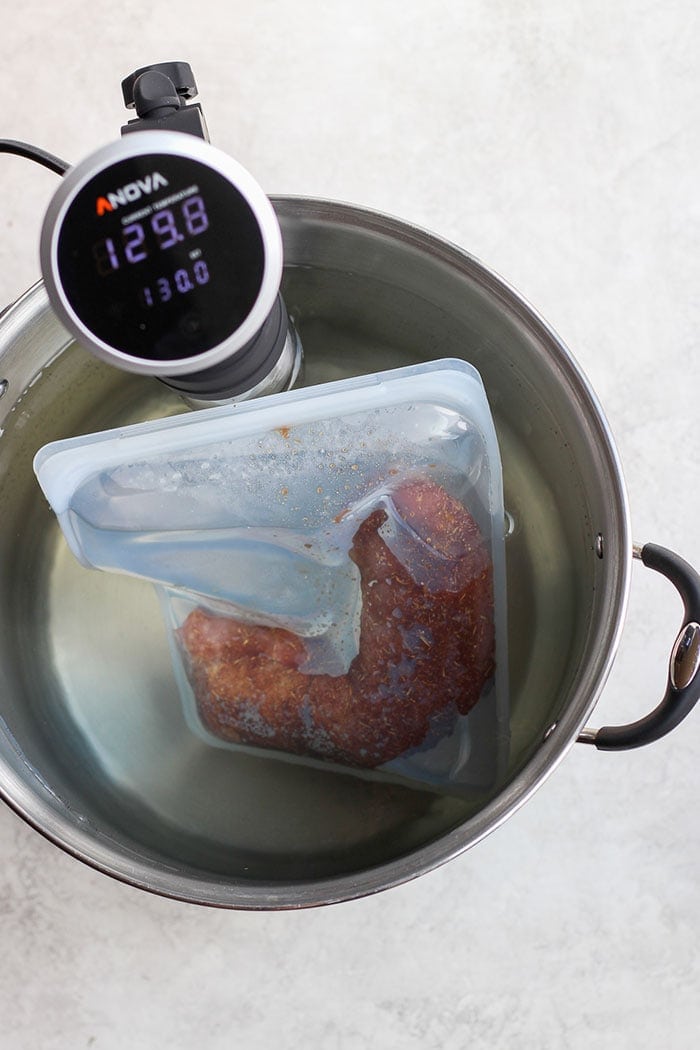 Substitutions + Variations
If don't want to use a homemade dry rub, you can use a store-bought pork rub from the grocery store.
We do not recommend using any other cut of meat for this recipe.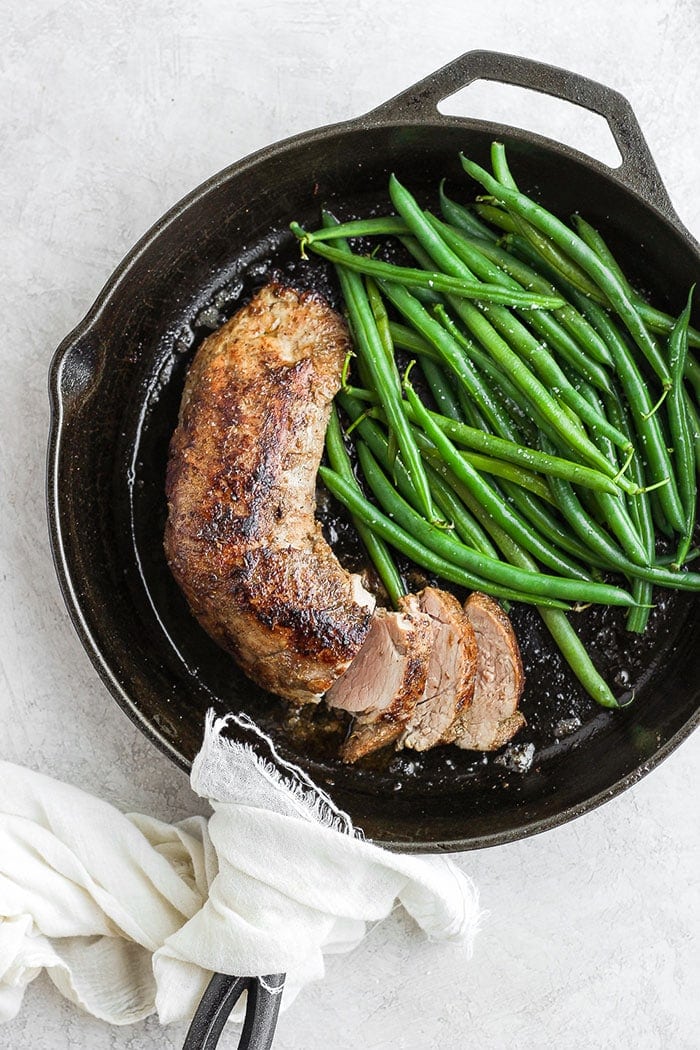 Serving Suggestions
We recommend serving homemade chimichurri or mushroom gravy over the top of the pork tenderloin.
Balsamic roasted veggies, crispy roasted red potatoes, or this shaved Brussels sprout salad would make great side dishes.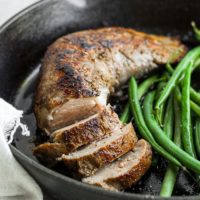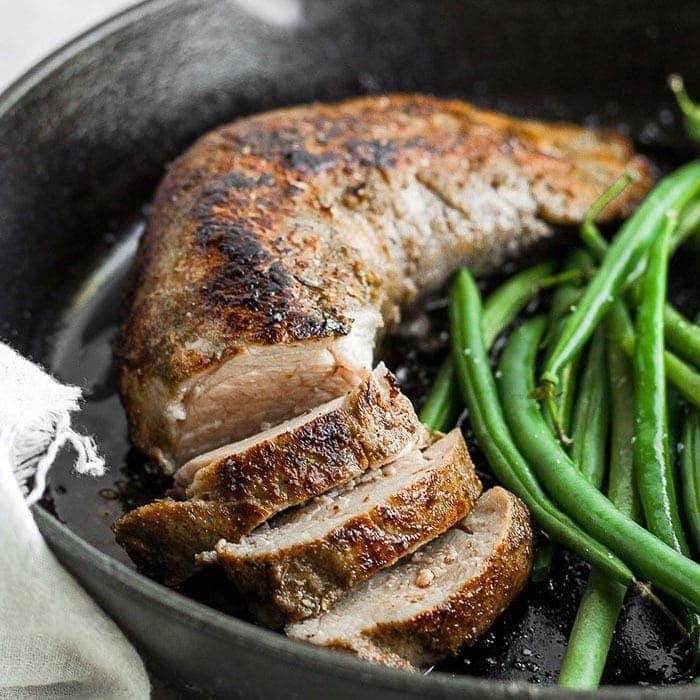 Sous Vide Pork Tenderloin Recipe
This Sous Vide Pork Tenderloin is flavorful, extremely tender, and perfectly cooked every time. Learn how to season and sous vide a pork tenderloin in no time with this simple tutorial.
Instructions
First, fill a large stock-pot with water making sure that there is enough water to submerge your pork tenderloin and that it hits the minimum depth for your sous vide.

Next, place your Sous Vide in the water bath and hook it on to your pot. Set the temperature for your pork based on the following preference: 130ºF for medium rare, 140ºF for medium, or 150º for medium/well and let the water begin to heat up.

Next, prepare your homemade pork dry rub* by mixing together all of the spices in a small bowl.

Rub your pork tenderloin with the dry rub, making sure that it is fully coated.

Next, place your pork tenderloin in a Food Saver Bag or Stasher Bag and remove as much air as possible and seal.

Once the water bath has reached your desired temperature, place the pork tenderloin bag into the pot and hook it on to the side so that it stays fully submerged. We like to use a bag clip to do this.

Set your timer for 3 hours and let cook.

Once your pork has cooked for 3 hours, remove from the pot and take it out of the bag.

Heat 2 tablespoons of olive oil in a large cast iron skillet over medium/high heat.

When olive oil is fragrant, sear pork tenderloin for around 2 minutes on each side.

Let rest for 5-10 minutes before slicing and serving.
Tips & Notes
If you already have our homemade pork dry rub mixed up and ready to go in your cabinet, use around 2 tablespoons of rub per 1 lb. pork.
Nutrition facts
Calories:
206
kcal
Carbohydrates:
7
g
Protein:
23
g
Fat:
9
g
Fiber:
0
g
Sugar:
6
g