Are you dairy-free, vegan, or paleo and love your chocolate? Easily make your own chocolate chips sans refined sugar and dairy!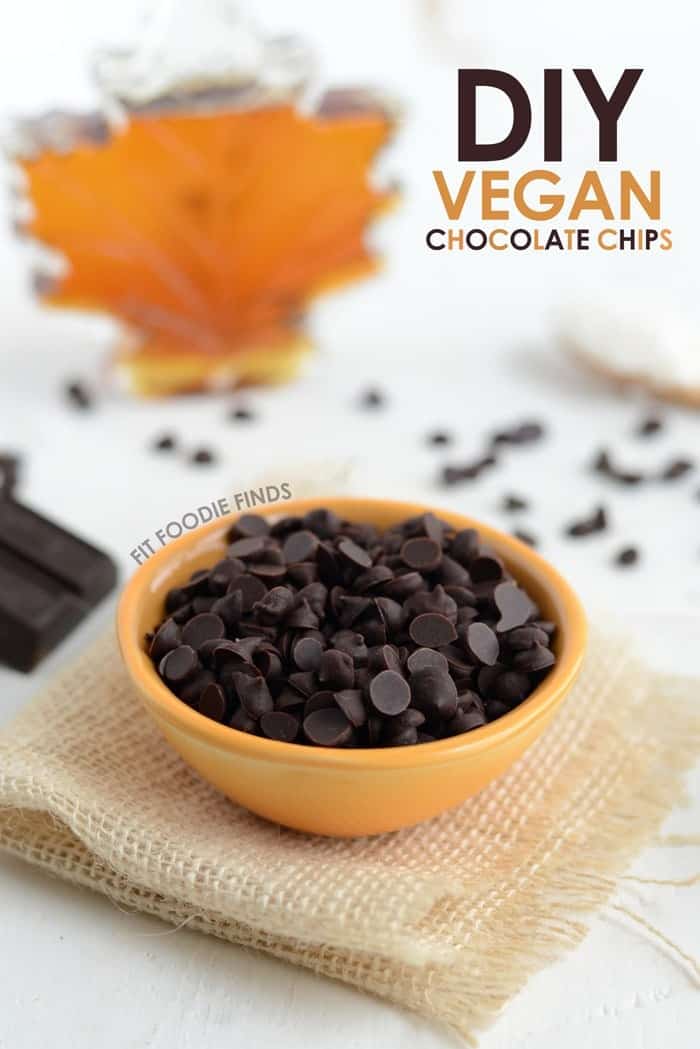 Happy post Thanksgiving! I am writing this from my grandparent's couch in Chicago right now 😀 I've finally had a normal night of sleep after being majorly jet-lagged for the past 2 weeks. It's partially my fault because I've been letting myself go to bed at like 7 and inevitably waking up at 4. Thank you Vibe Israel!
Speaking of Israel. One of the things I was most excited to bring back was this vegan chocolate recipe! One of our day trips was learning how to make vegan desserts and the seminar we took was all about chocolate! I was super pumped because I normally buy the Enjoy Life Semi-Sweet Dairy-Free Chocolate Chips, but making my own would be so much cooler (and healthier!).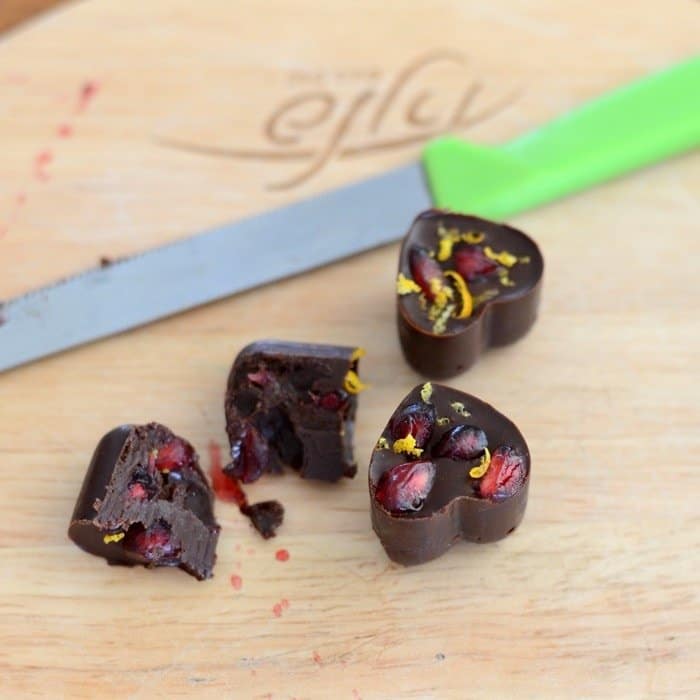 We made these adorable little candies using vegan chocolate and I added pomegranate seeds and orange zest to mine. SO DELICIOUS. The original recipe called for unsweetened baking chocolate + cocoa butter + sweetener. I modified the recipe a wee bit (I used coconut butter instead of cocoa), but still turned out DELISH!
All you need is….
You'll also need some sort of vessel to squeeze little dots of chocolate out to make your chips.
I found a ketchup bottle with a pointy tip and that did the trick! I suggest using a piping bag with a pointy tip like this one.
The baking chocolate I found at Target, but you can also order it online. The key is finding 100% UNSWEETENED so that there is no added crap in it 😀 That way you can add you own sweetener and flavor.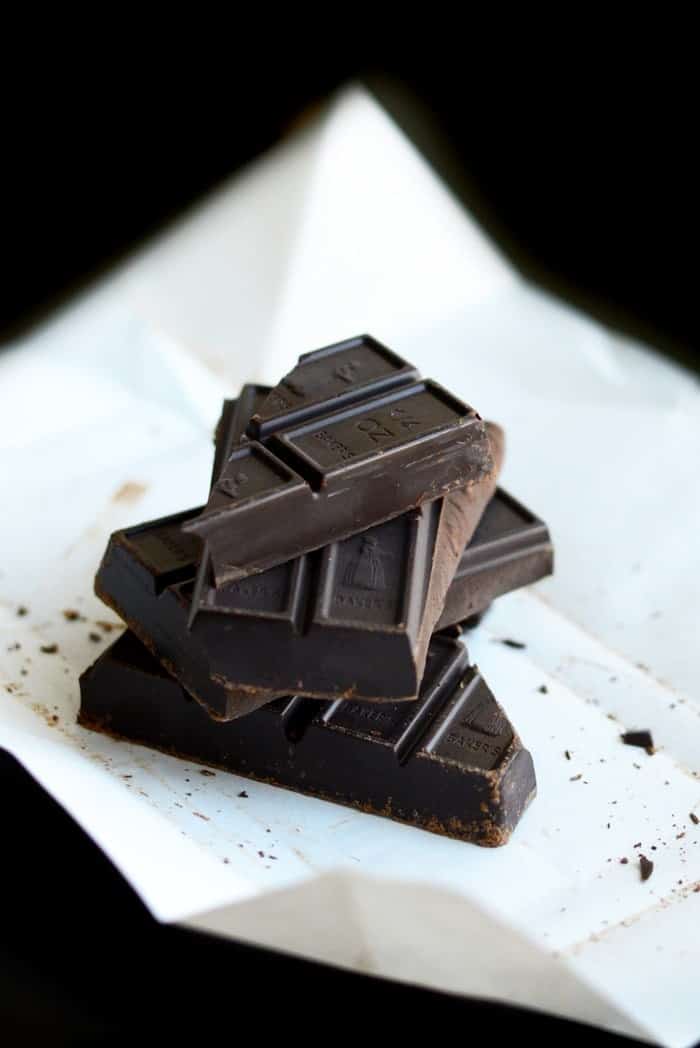 Once you combine everything together over low heat on the stove, you can transfer into your piping vessel and start squeezing away! My chips were more on the "mini" side, but you can make them as big as you want!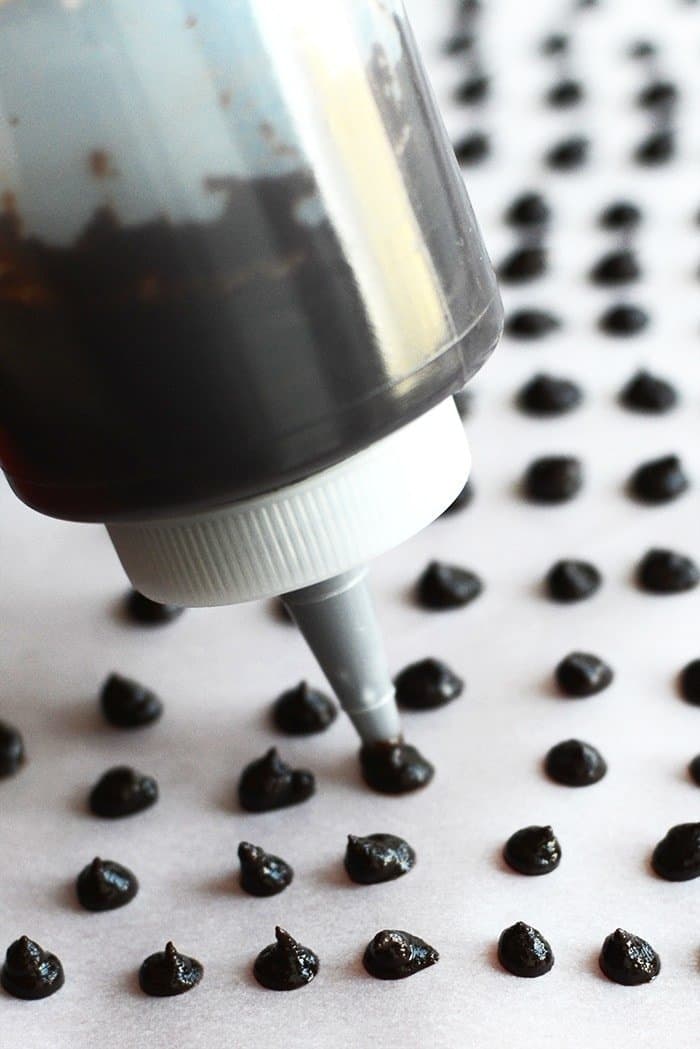 Best part is, they don't have to be perfect! Nooo, no they don't!
After you've piped all your chips, you can transfer the baking sheet right into the freezer for them to set.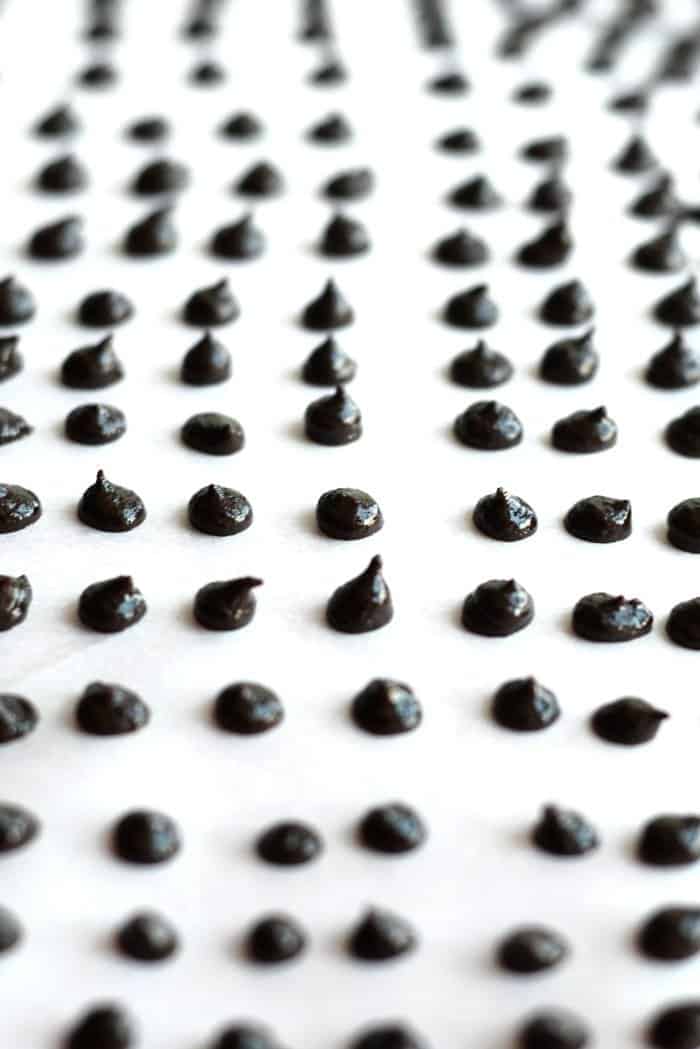 And wam bam! You've got yourself creamy homemade chocolate chips made with NO dairy or refined sugar!
IT'S LIKE MAGIC.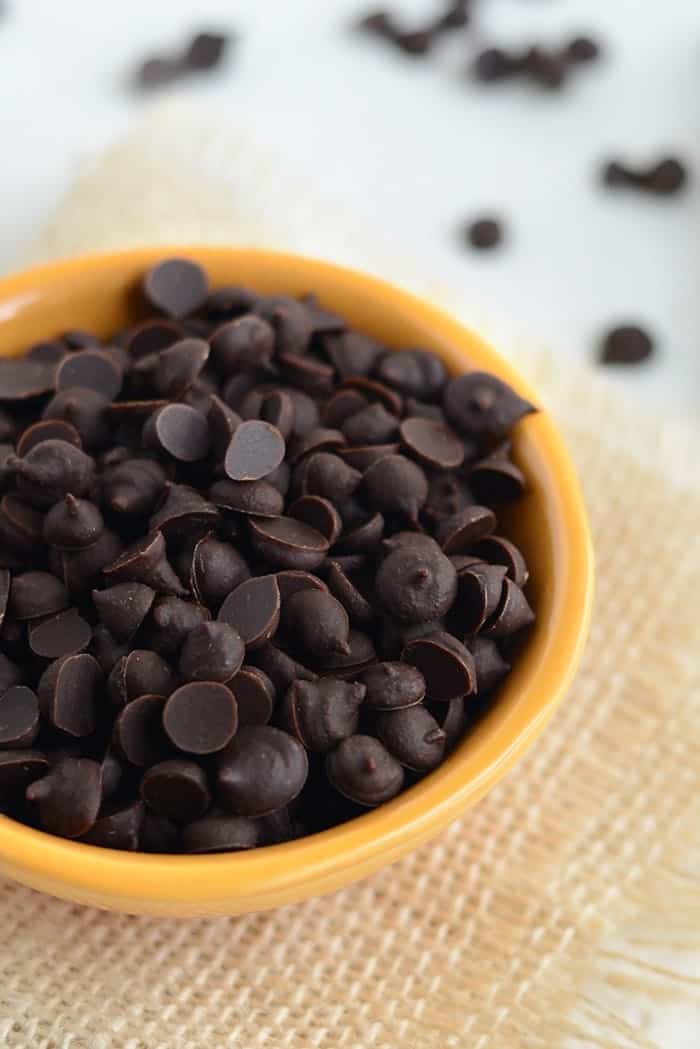 HAPPY SUNDAY FRANDS! Enjoy your last day of November <—-er mer gerd.
Love chocolate chips? Here are some of my favorite FFF recipes with chocolate chips!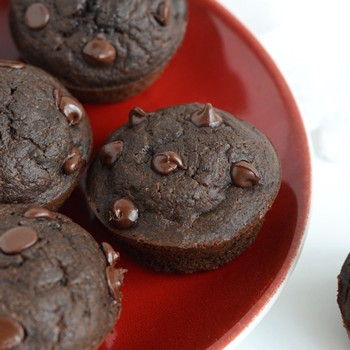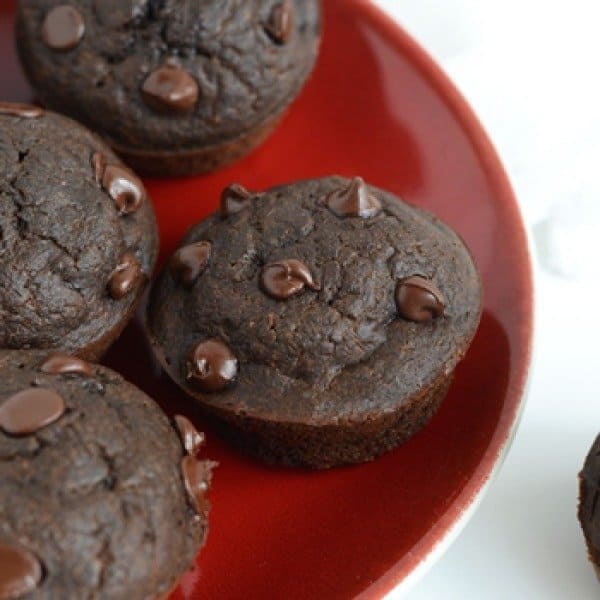 How to Make Vegan Chocolate Chips
Ingredients
4

oz.

100% Unsweetened Baking Chocolate

3

tablespoons

coconut butter or cocoa butter

3

tablespoons

maple syrup
Instructions
First, line 2 baking sheets with parchment paper. Set aside.

Next, place all ingredients in a small pot (this is important- put everything in at the same time!). Turn burner to low/medium heat. Stir continuously until everything is melted together.

Using a spatula, transfer into your piping vessel. Pipe your vegan chocolate chips onto your baking sheets. I filled about 2 sheets.

Then, transfer baking sheets into the freezer and let harden for about 30 minutes.

The chips should easily remove off of the parchment paper. Store in a small, air-tight container in the freezer.
Nutrition facts
Calories:
252
kcal
Carbohydrates:
21
g
Protein:
4
g
Fat:
21
g
Fiber:
7
g
Sugar:
10
g