There's really no words that are sufficient enough to describe how much love I have for this nanner soft serve.
So I shall make my own word up: yummy + delicious = yummicious.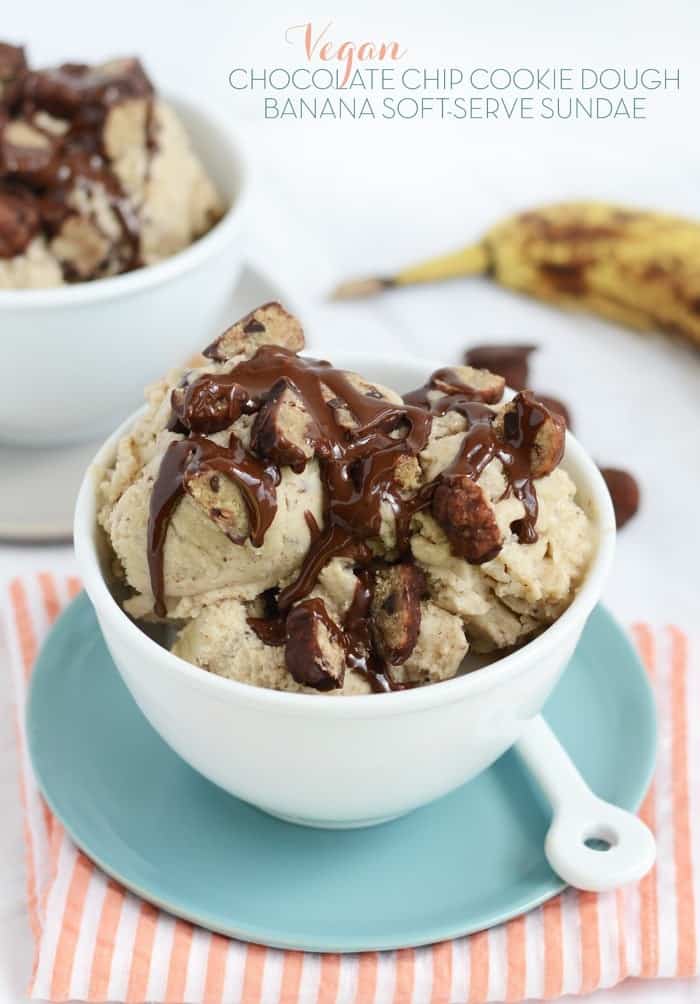 Cookie dough + ice cream = love.
It really is a match made in heaven and no one would even know this delicious dessert for two is vegan, gluten free, dairy free, and full of love.
This was another one of those recipes I hid from Blake. I find myself doing that more often than none lately :D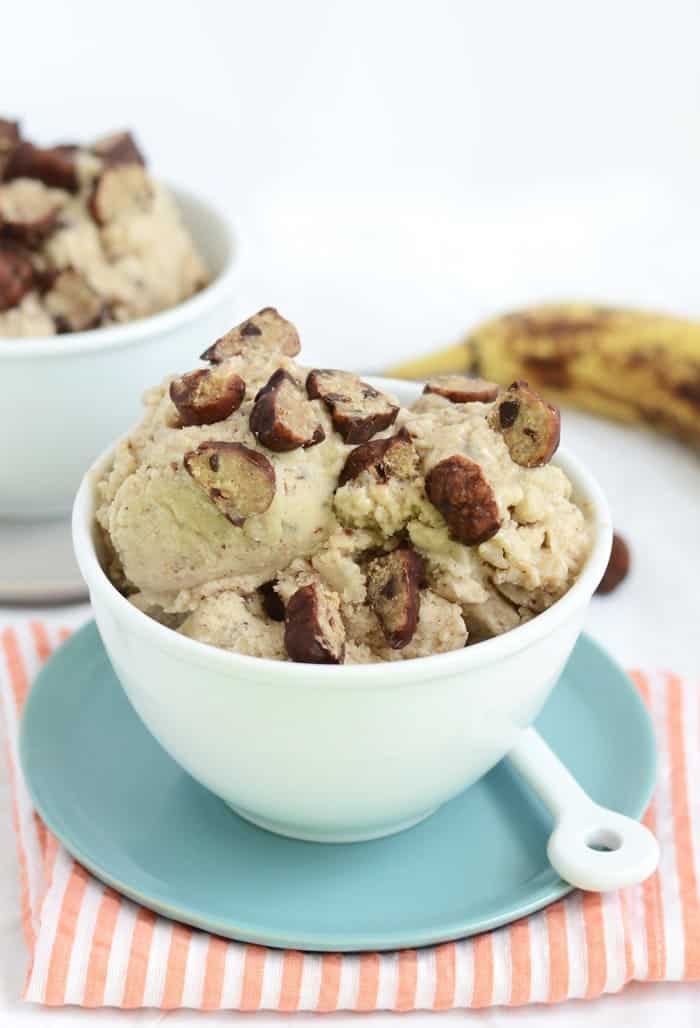 So- you start off with some very ripe frozen nanners. I like to peel my nanners before I put them in a plastic bag and into the freezer for freezing.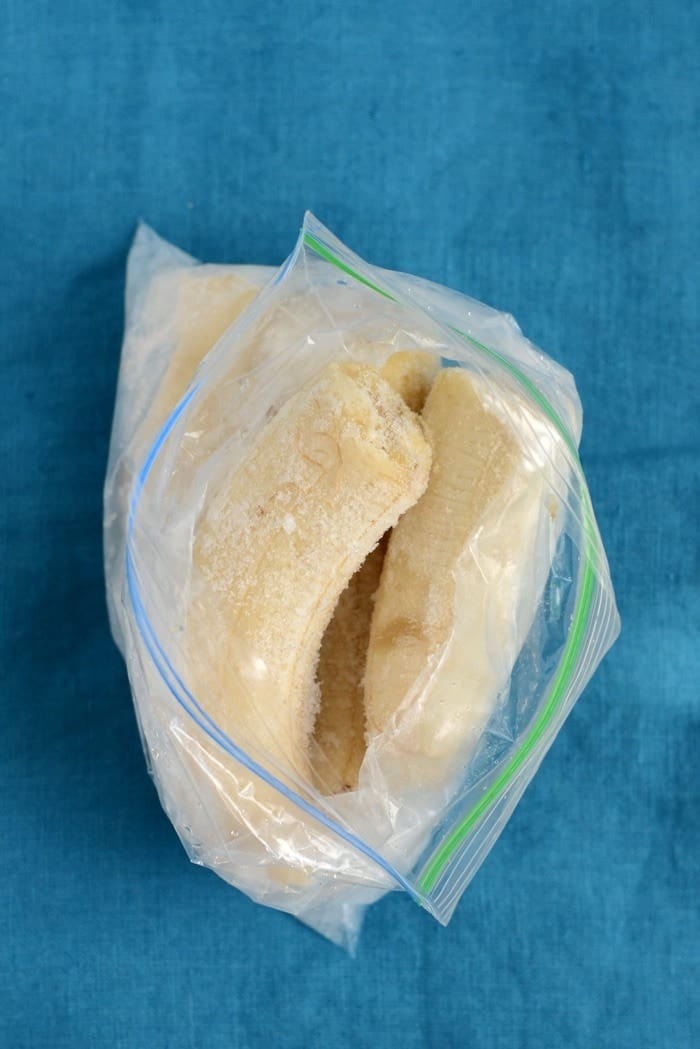 Then, you place the nanners along with a handful of Vegan Cookie Dough Bites and a splash of almond milk inside your food processor. **Note: tis works best if you let the bananas thaw a little bit before processing.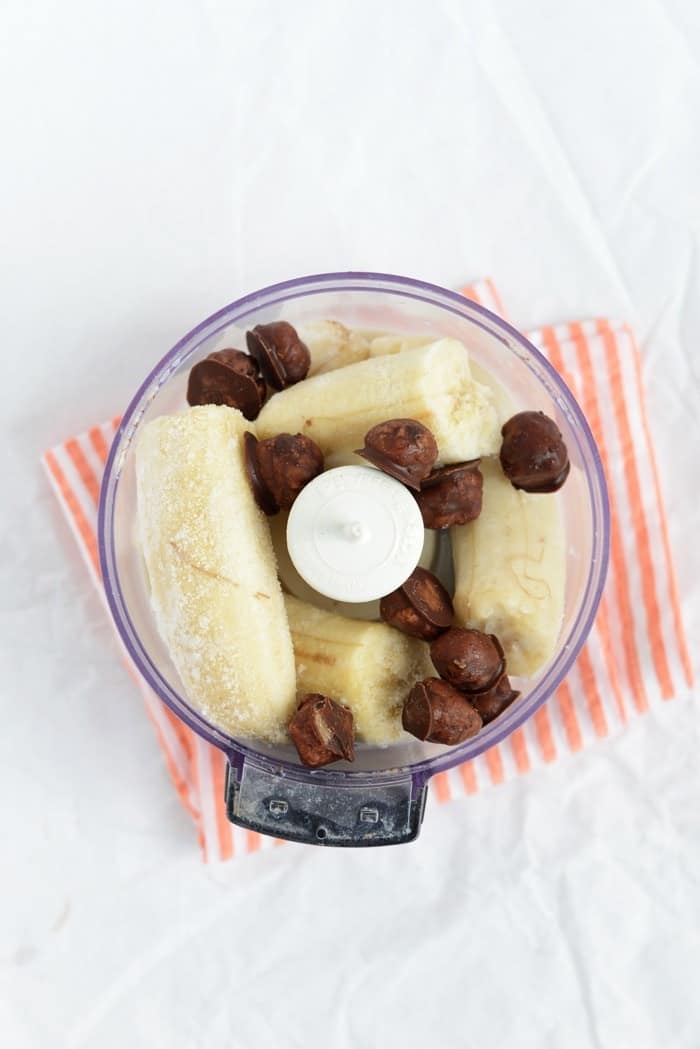 Process, process, process. Pulse, pulse, pulse.
MAGIC.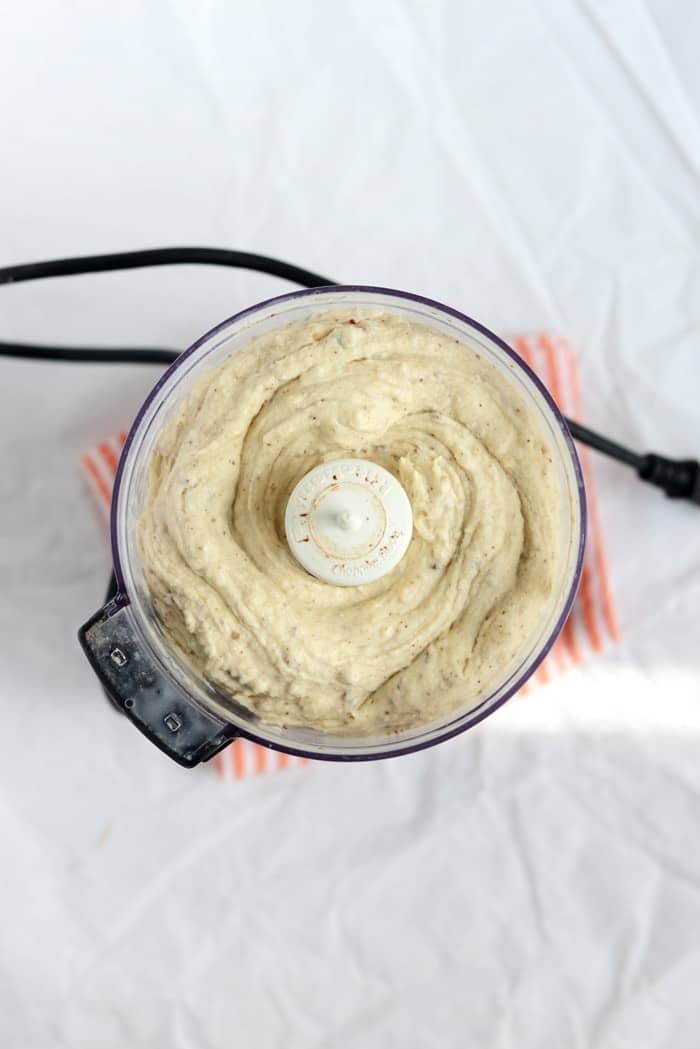 Top with more Vegan Cookie Dough Bites and, uhm…..
The easiest slash best ever chocolate sauce on this planet.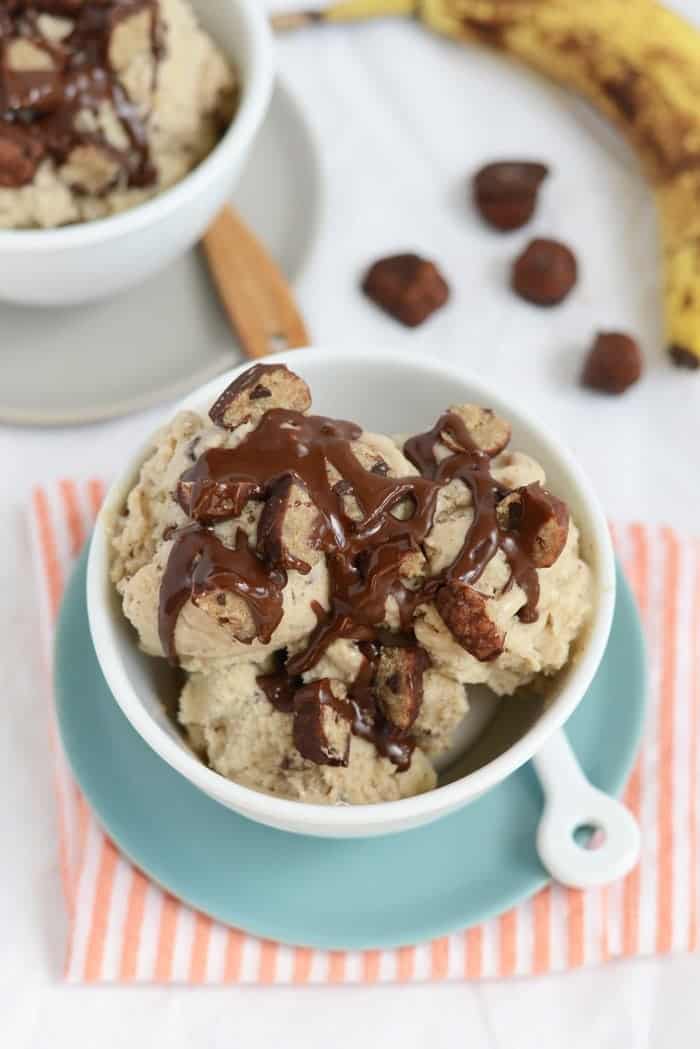 New favorite summer treat right here ladies and gents!
Winner winner, I'm eating ice cream for dinner!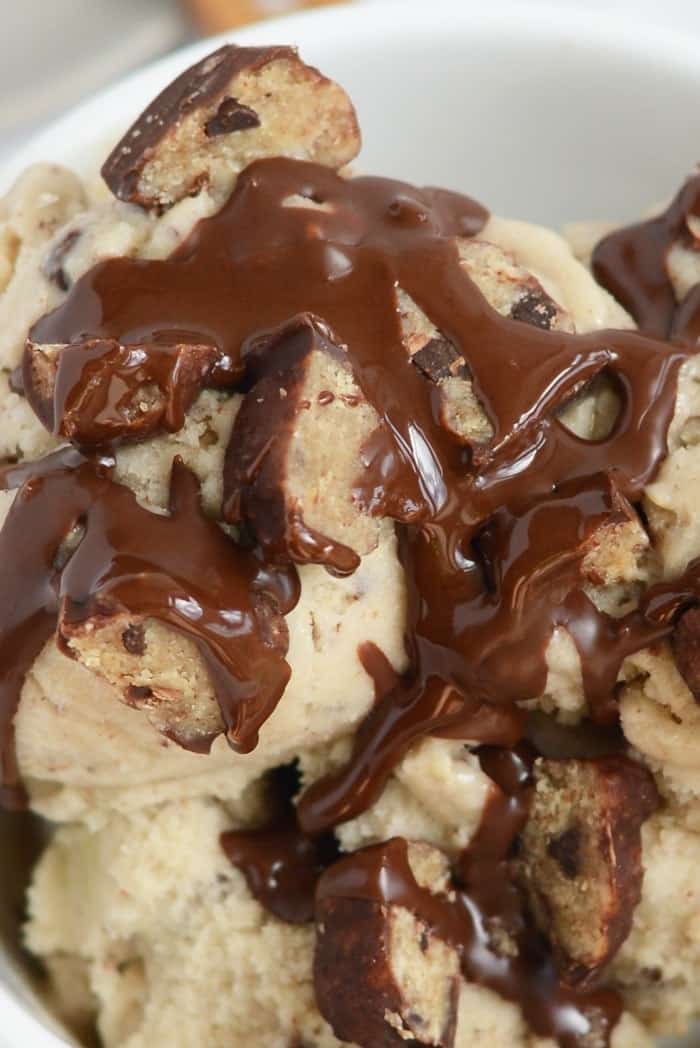 Recipe
Vegan Cookie Dough Banana Soft Serve
Prep Time:

5 minutes

Total Time:

5 minutes
Ingredients
For the Soft Serve
2

frozen bananas, medium, slightly thawed
~3 tablespoons non-dairy milk

1 teaspoon

vanilla extract
For the Chocolate Sauce
1 tablespoon

chocolate chips, non-dairy

1 teaspoon

coconut oil
Instructions
For the Soft Serve
Place all ingredients in a small food processor and process until smooth. You may have to stop and scrape the sides a few times.
For the Chocolate Sauce
In a small microwave-safe container, melt chocolate chips and coconut oil for about 30 seconds to one minute.. Stir until smooth. Pour on top of ice cream. Note: Once this sauce touches the cold ice cream, it will harden like Magic Hardshell Chocolate Topping!
Similar
PS: you may know I am in Oregon for the next week. Love me the schedule feature on WordPress!
So tell me- what is your favorite ice cream flavor?
---
For more delicious and healthy dessert recipes like this one…buy my Healthy Single-Serve Desserts e-Book for $12.99!