This is not your typical holiday cookie. It doesn't have any cinnamon, molasses, or peppermint in it.
But it is a healthy thumbprint cookie! A modern day thumbprint cookie…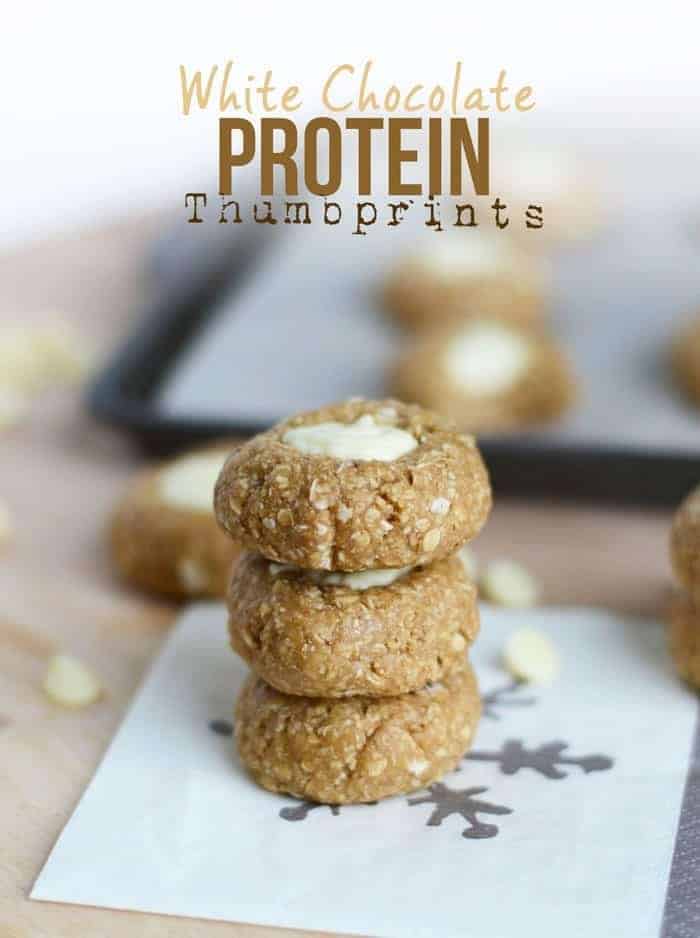 These guys are a spin off of my nut butter energy balls. They are a no bake cookie made from peanut butter, honey, and Designer Whey White Chocolate Protein Powder. Oh Em Gee.
On top I melted some white chocolate. Just because.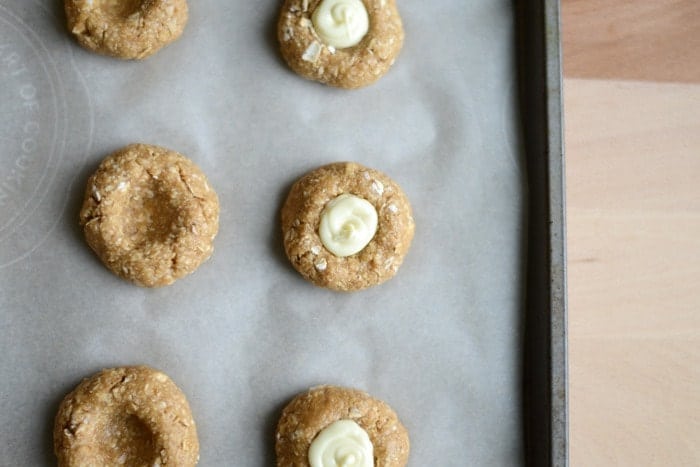 My secret for making these EXTRAordinary…is storing them in the freezer and eating them cold with a cup of hot coffee. Zee perfect afternoon pick-me-up…any time of the year.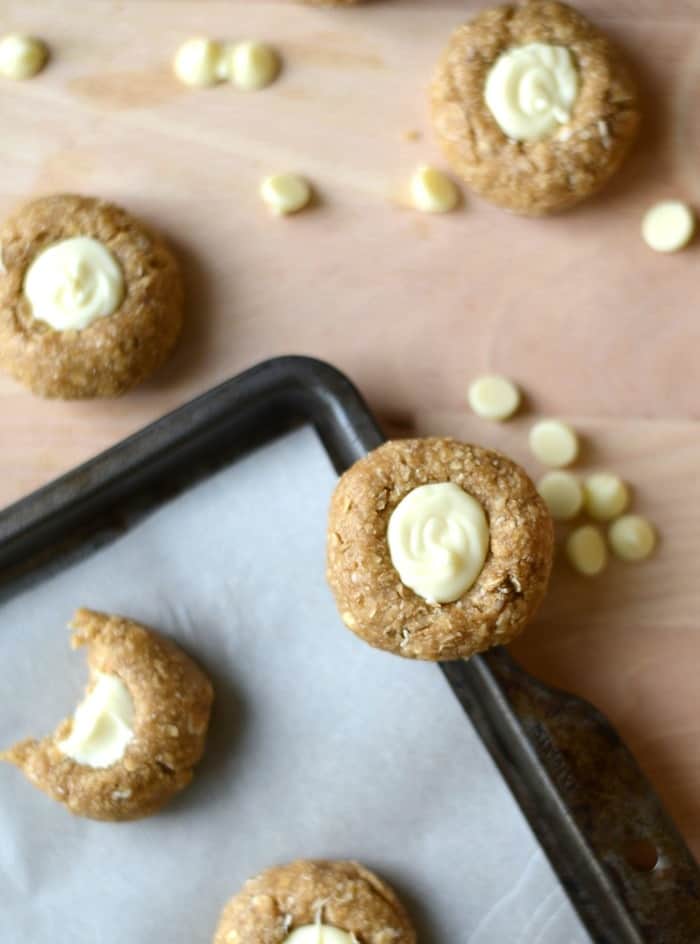 The white chocolate protein powder is EXTREMELY tasty. If you use the code ZDWHEY5 You can get 20% off your purchase at DesignerWhey.com (yes I am an affiliate).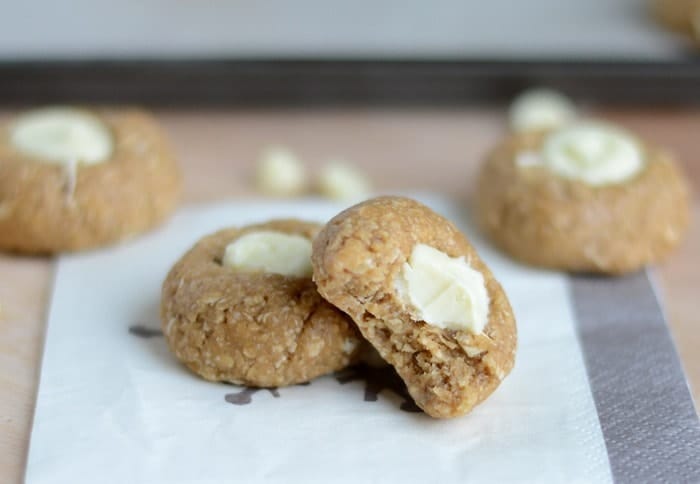 Three cheers for Friday and three more cheers of two more days of Healthy Holiday Treats!
Recipe
White Chocolate Protein Thumbprints
Prep Time:

15 mins

Total Time:

15 mins
Ingredients
-2 cups oat flour (oats ground down into flour)
-1 cup oats (quick cooking or rolled)
-2 scoops Designer Whey White Chocolate Protein Powder
-½ cup peanut butter, smooth
-¼ cup honey
-½ cup water
-½ cup white chocolate chip (for melting)
Instructions
Place 2 cups of oats (quick cooking or rolled) in a small food processor. Process until the oats have turned into flour. Next, add in 2 scoops of DW White Chocolate Protein Powder and mix until combined. Transfer into a large bowl.
Add in 1 more cup of oats (quick cooking or rolled) to give texture and mix with a wooden spoon. Next, melt ½ cup of peanut butter and pour into mixture. Add ¼ cup of honey and ½ cup of water and mix until combined. At this point it should have the texture of cookie dough.
Roll dough into balls (using a heaping tablespoon) and place onto a cookie sheet covered with parchment paper. Using your thumb, lightly press into the center. Repeat to all balls.
Next, in a small tupperware, melt about ½ cup of white chocolate chips. Transfer into a plastic sandwich bag and cut tip off. Fill each thumbprint to the top (tip: the deeper the thumbprint, the more white chocolate you will use)
Freeze for about 15 minutes or until the chocolate has set.
Similar