This secretly healthy edible cookie dough dip is made with the base of garbanzo beans, but tastes just like cookie dough!
In this post, we're sharing 3 cookie dough dip recipes — chocolate chip cookie dough, churro cookie dough, and brownie batter cookie dough.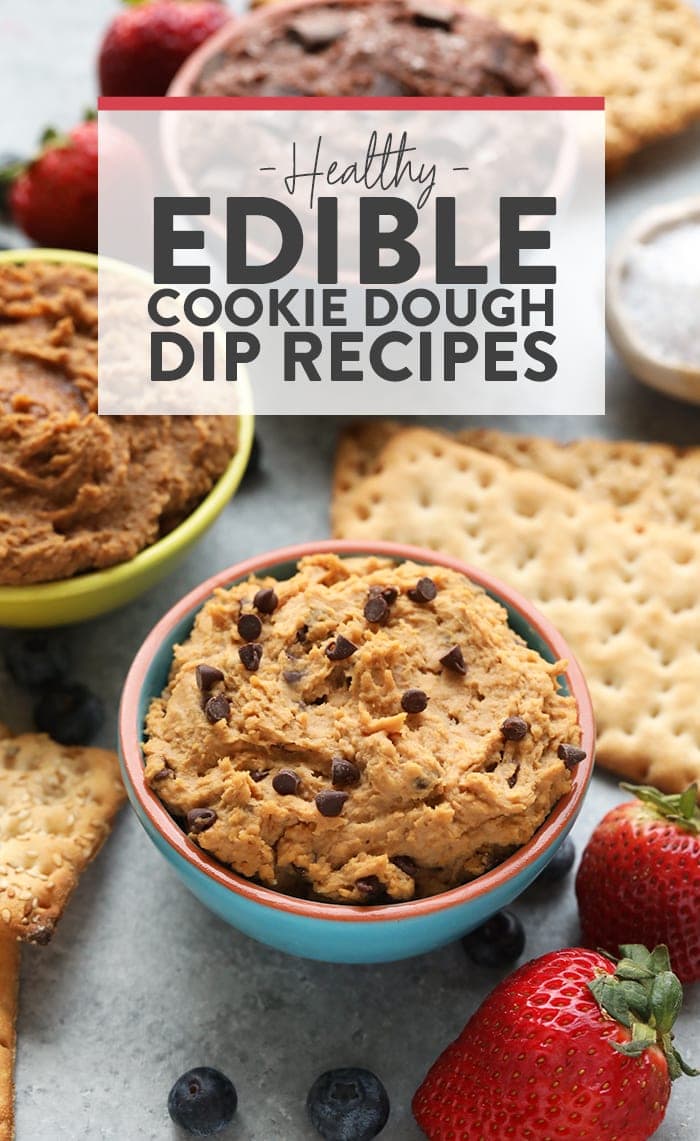 I am the type of gal that needs something sweet after dinner and this secretly healthy edible cookie dough dip hits the spot. We've got 3 variations for you and they're all made with the base of garbanzo beans and an all-natural sweetener such as maple syrup or coconut sugar.
What is in Edible Cookie Dough?
Garbanzo beans: garbanzo beans are high in fiber and protein. The perfect base for edible cookie dough.
Nut butter: cashew, almond, and peanut butter make these edible cookie dough recipes extra creamy and flavorful. Oh, they also add healthy fats and protein!
Sweetener: we prefer maple or coconut sugar when it comes to edible cookie dough, but you can always swap out honey, agave, or any other sweetener you prefer!
Spices: you can never have too many spices. Think vanilla extract, cinnamon, etc.!
Add-ins: when in doubt, add your fav add-ins! Our favorites include mini chocolate chips, sea salt, dates, etc..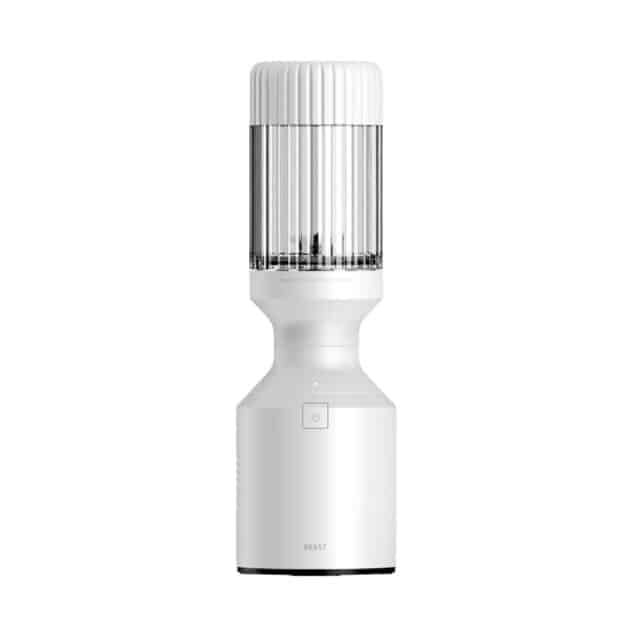 Our Favorite
Beast Blender
The Beast Blender is our go-to blender for smoothies, dips, soups, and everything in between. It's the perfect size and moderately priced. Oh, and oh-so powerful!
Buy on Amazon
3 Flavor Variations
Healthy Chocolate Chip Edible Cookie Dough Dip
This chocolate chip edible cookie dough dip tastes exactly like Tollhouse cookie dough! It's made with a base of garbanzo beans, cashew butter, vanilla extract and sweetened with maple syrup.
Throw in a handful of mini chocolate chips and you've got yourself one heck of a healthy edible cookie dough recipe!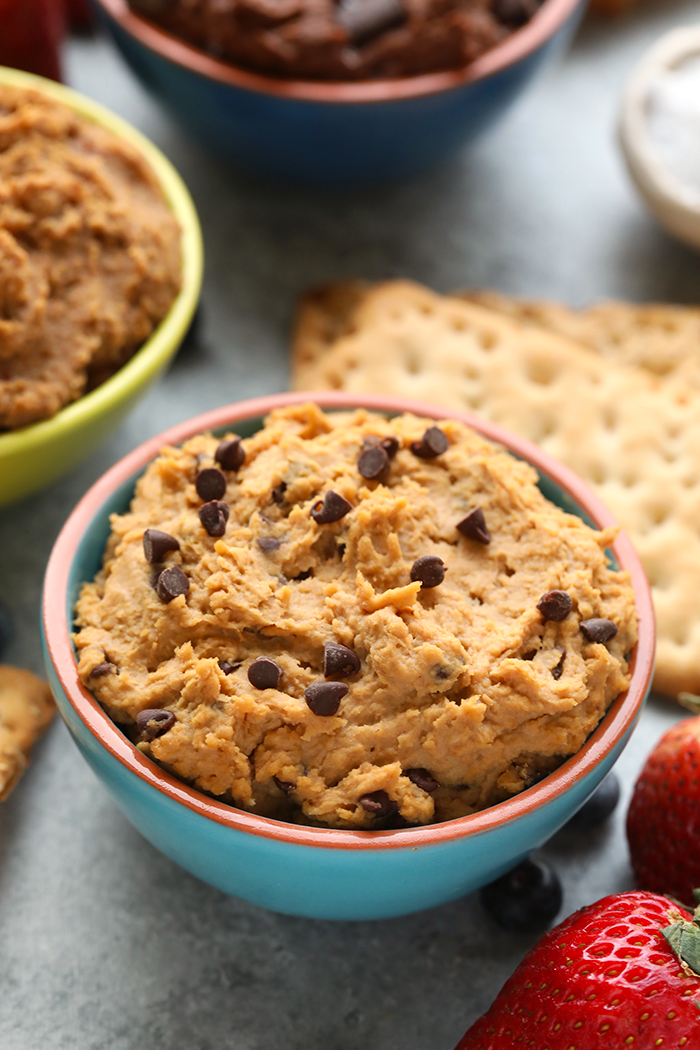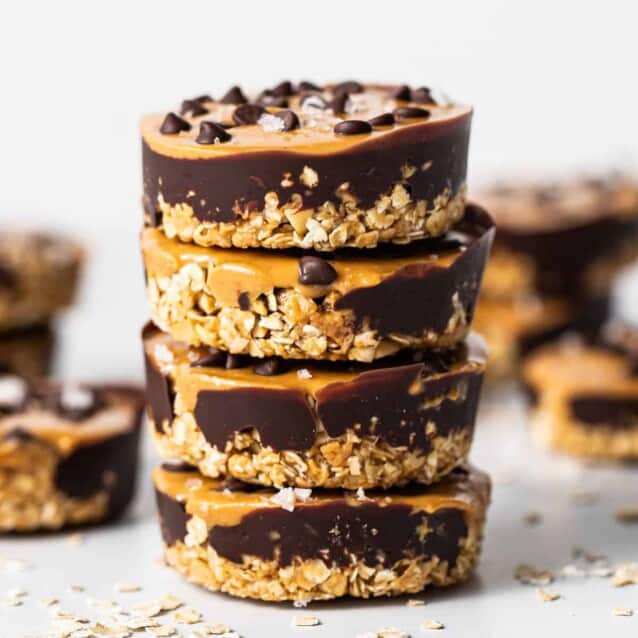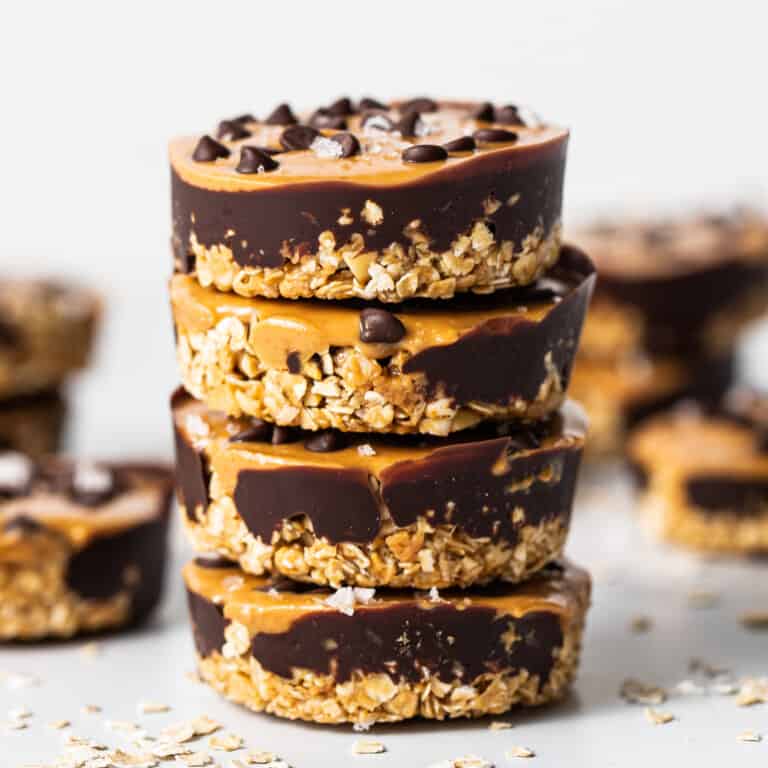 Get our Top 10 5-Star Recipes!
Join our email list for new recipes and BONUS: get our top 10 ⭐️⭐️⭐️⭐️⭐️ recipes e-book!
Brownie Batter Sea Salt Cookie Dough Dip
This chocolatey bowl of heaven is packed with protein and fiber thanks to a whole can of garbanzo beans.
To make our Brownie Batter Sea Salt Edible Cookie Dough Dip, blend together garbanzo beans, cocoa powder, maple syrup, almond butter, and sea salt and you'll be licking this bowl clean…no boxed brownie batter necessary!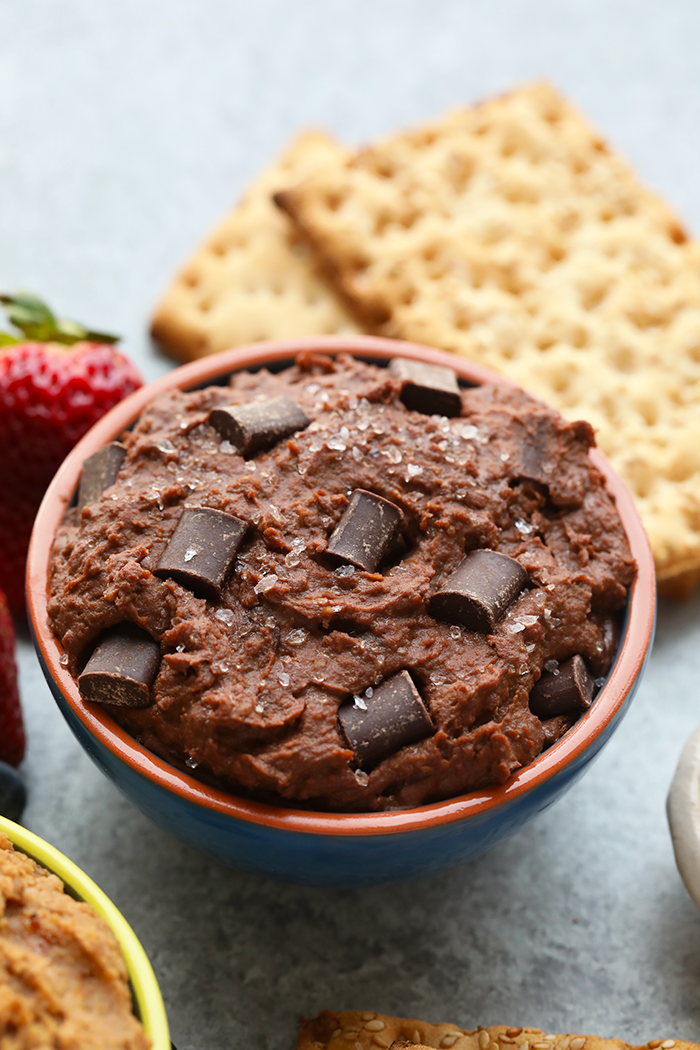 Churro Cookie Dough Dip
If a churro batter was edible, it would be this recipe! Made with garbanzo beans, coconut sugar, ground cinnamon, and dates, this churro edible cookie dough dip is a healthy dessert or snack option for any day of the week.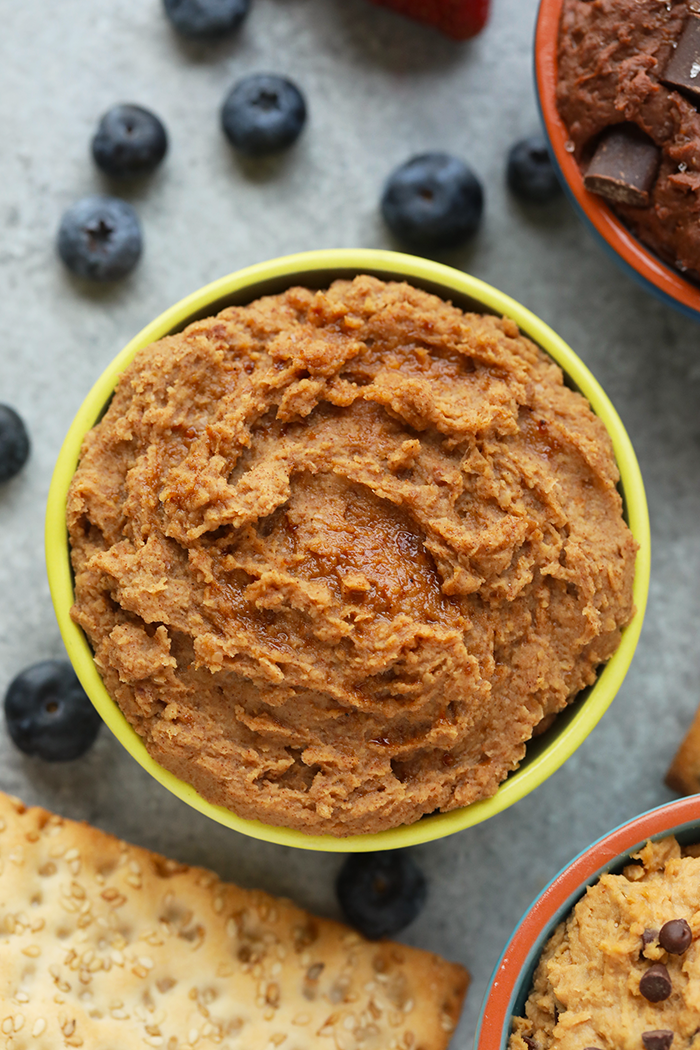 Storage
Transfer your edible cookie dough into a glass, airtight container and store in the fridge for up to 3 days.
When you're ready to serve again, you may need to add a bit of water to thin it out into a dippable consistency.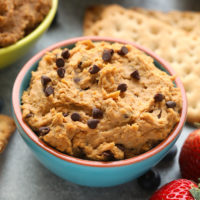 Healthy Edible Cookie Dough Dip Recipes (3 ways)
Secretyly healthy edible cookie dough made from the base of garbanzo beans and other yummy add-ins.
Ingredients
Chocolate Chip Cookie Dough Dip
Instructions
Place all ingredients into a high-speed food processor and blend on high for 1 to 2 minutes, stopping ever so often to scrape the sides. Blend until smooth.

Serve with crackers, fruit, vegetables, or cookies and enjoy!
Nutrition facts
Calories:
244
kcal
Carbohydrates:
26
g
Protein:
7
g
Fat:
13
g
Fiber:
4
g
Sugar:
9
g
No-Bake Dessert Recipes