This carnitas recipe sits in the slow cooker all day in delicious juices. It is shredded and crisped up in the oven for the most delicious carnitas you'll ever eat!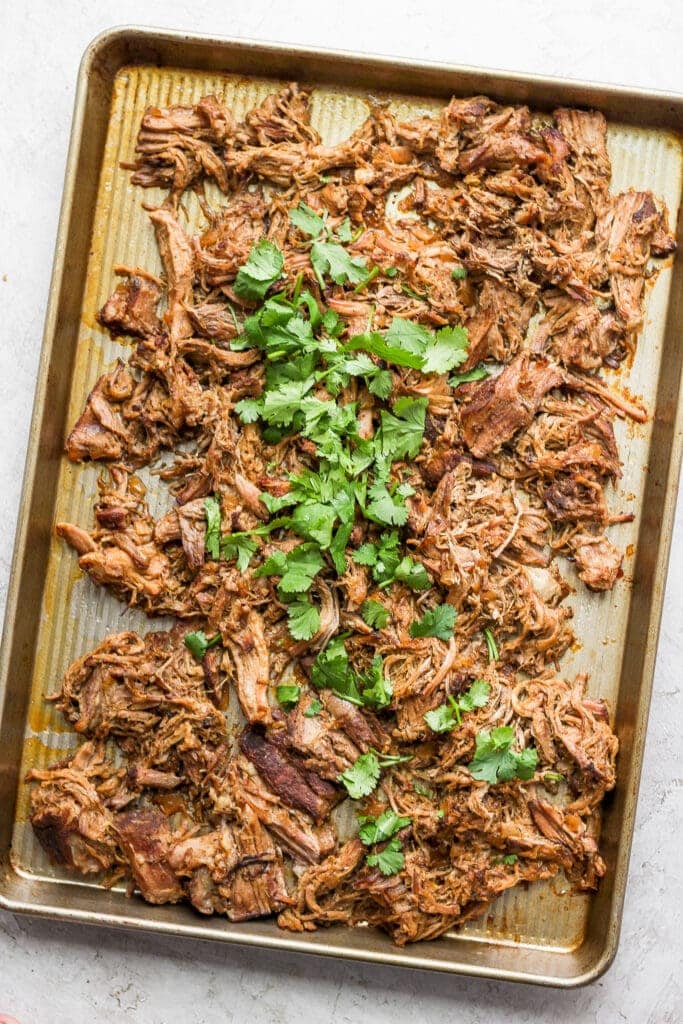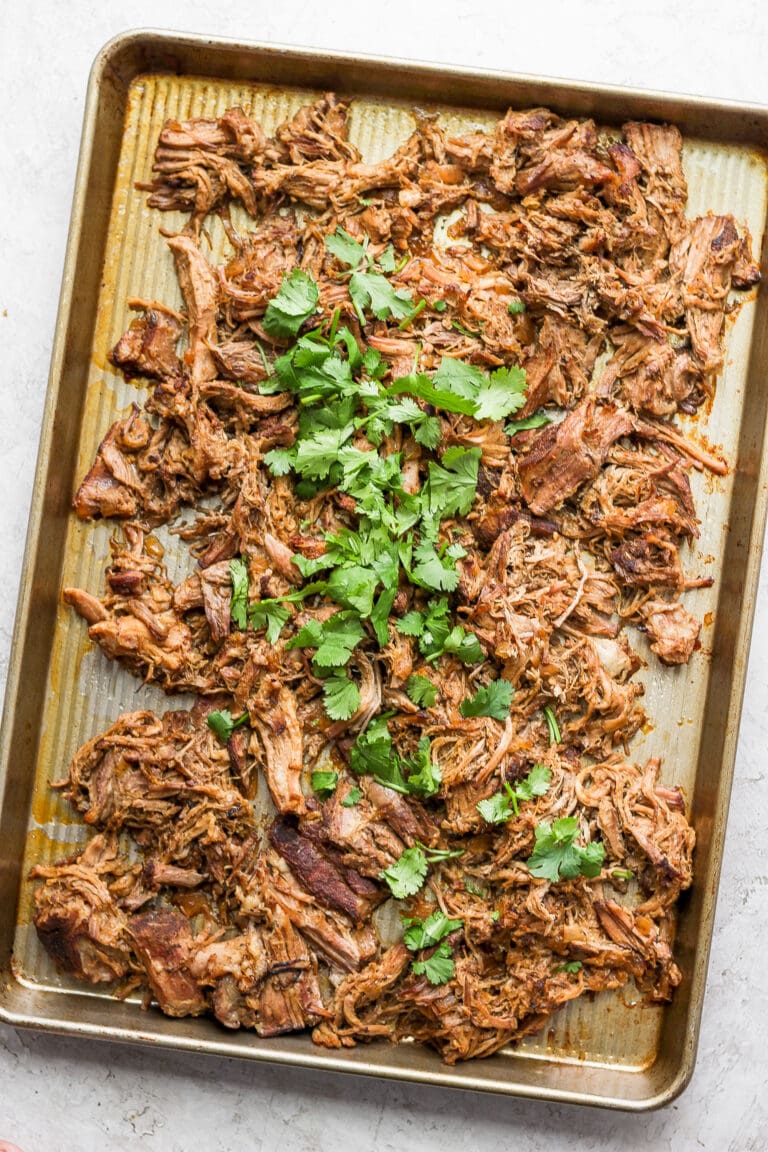 What are carnitas?
Carnitas literally means "little meats" in Spanish. Carnitas are delicious shredded pork that is traditionally made by braising or cooking pork for a long period of time until it is perfectly tender and fall-off-the-bone.
This carnitas recipe is prepared in the slow cooker, shredded, and then crisped up in the broiler to perfection.
What cut of pork is used for carnitas?
Gosh, we love pork recipes here on Fit Foodie Finds. Sometimes it can be hard to know what cut of pork is best for what recipe (we talk a lot about that in this post).
We used a 3-4 pound pork shoulder for this carnitas recipe. We like to find a cut of pork that has a decent amount of fat on it so that it is flavorful and so tender.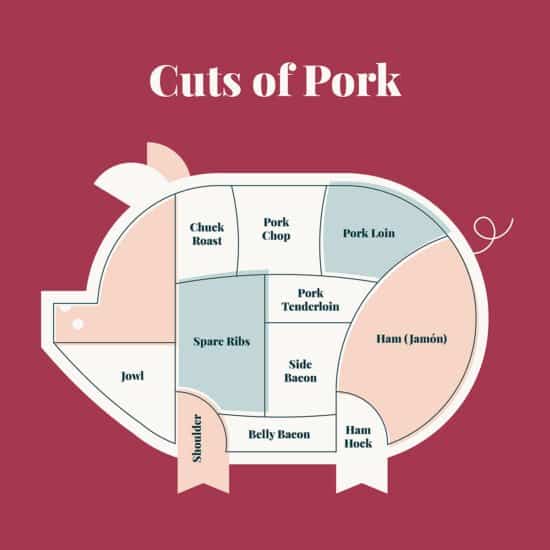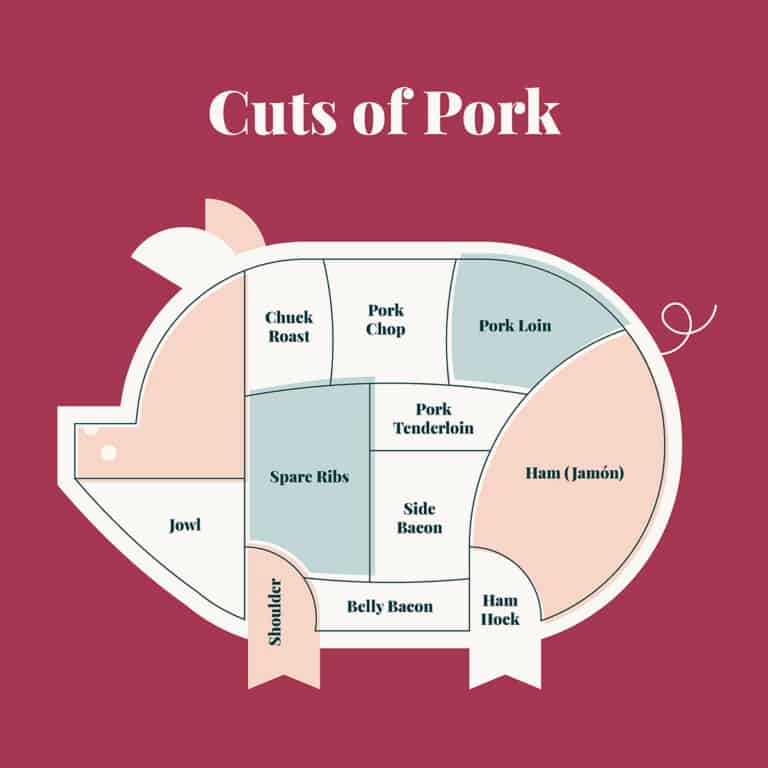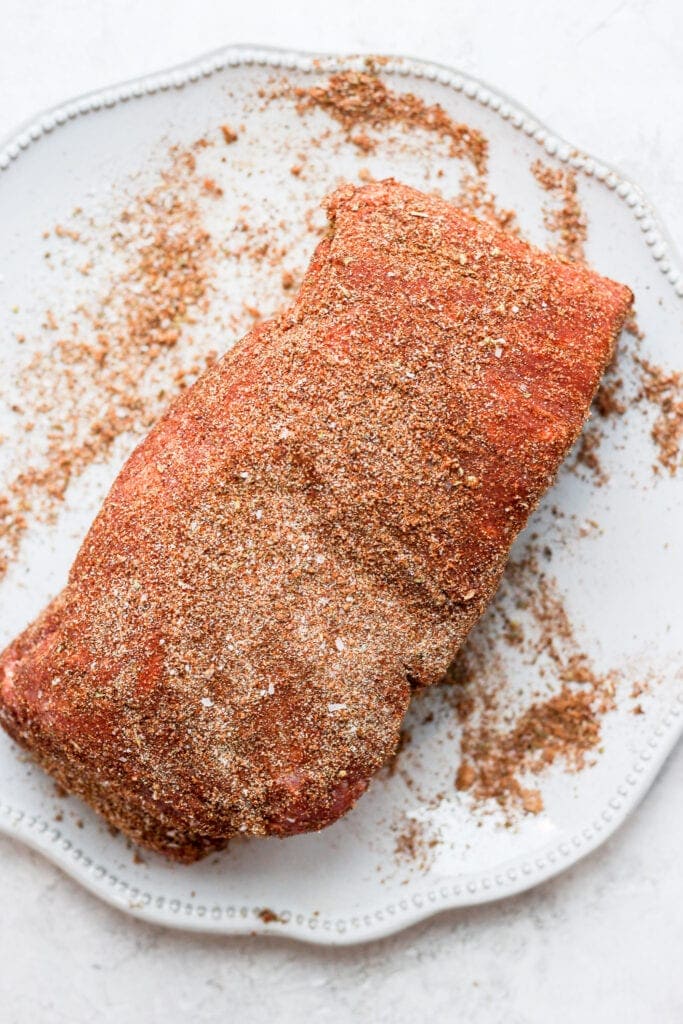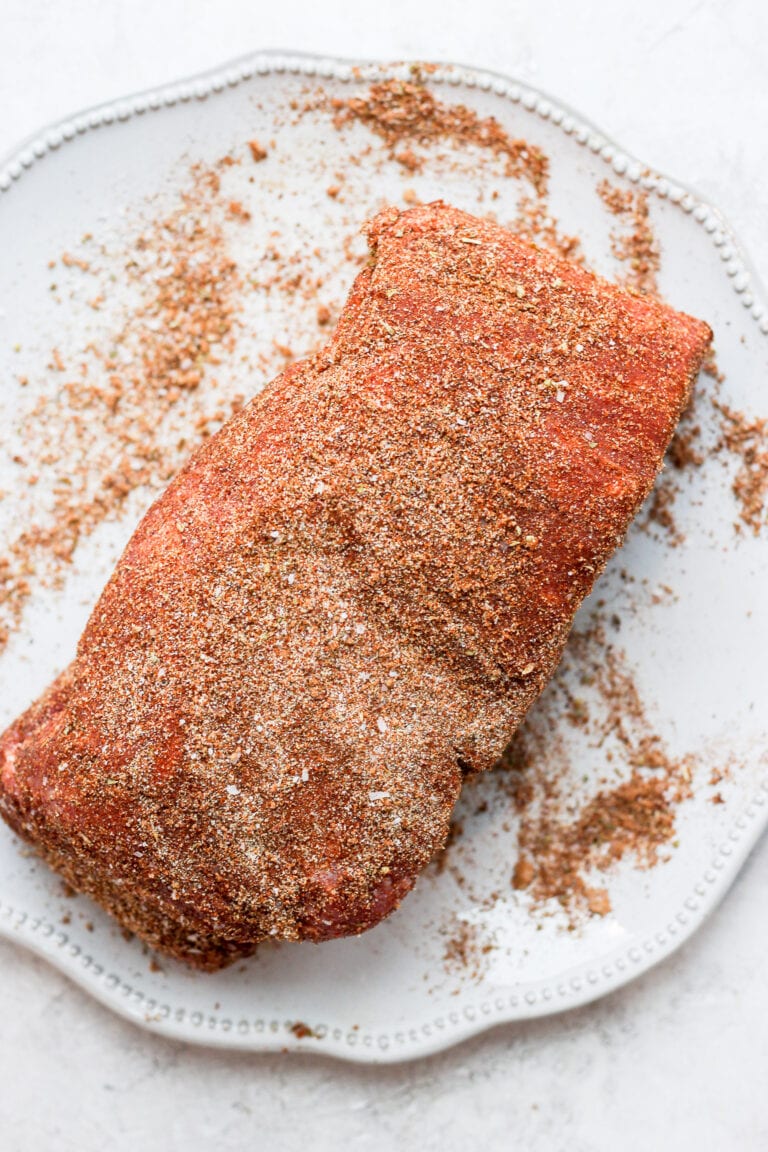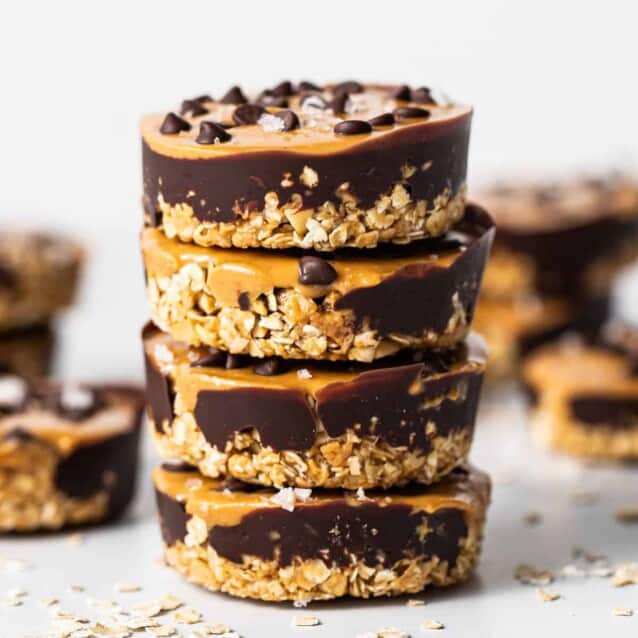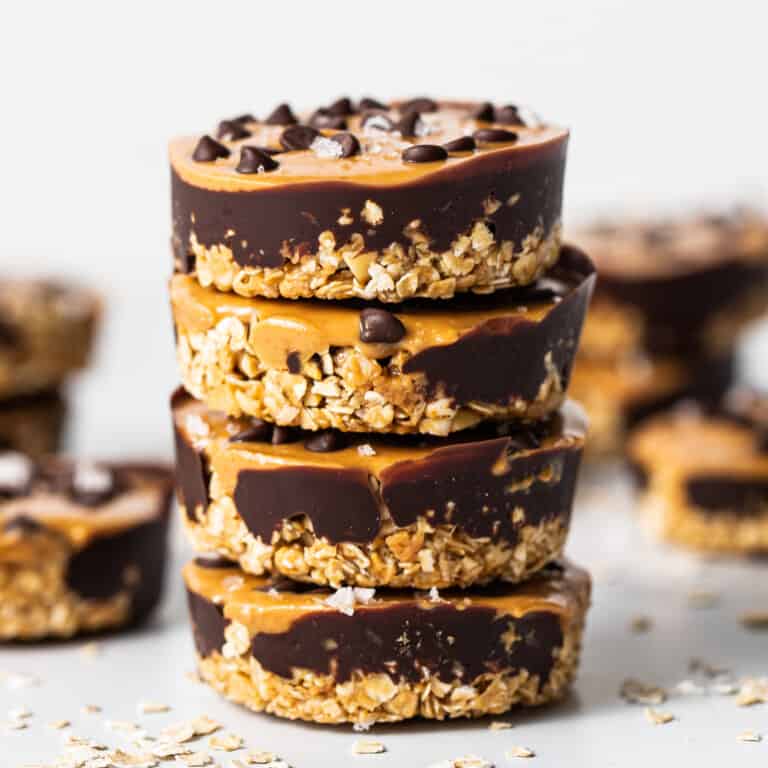 Get our Top 10 5-Star Recipes!
Join our email list for new recipes and BONUS: get our top 10 ⭐️⭐️⭐️⭐️⭐️ recipes e-book!
Ingredients for Pork Carnitas
The ingredient list for these pork carnitas consists mostly of delicious spices that you mix and then rub onto the pork before placing it into the slow cooker. Here are all the ingredients you need for this carnitas recipe.
3-4 pound pork shoulder– we suggest getting a boneless pork shoulder roast with some marbling of fat for delicious flavor.
Olive oil – you will use olive oil to brown the outside of the pork shoulder. We love using olive oil, but butter would be delicious and yummy too!
White onion – you are going to chop your white onion up and put it right into the slow cooker to cook in the juices and create a delicious sauce that you will serve over your carnitas.
Garlic cloves- the garlic cloves will be adding delicious flavor to the pork sauce.
Broth- you can use any type of broth that you would like in this recipe. The broth used in this recipe will be the base of the sauce you'll serve over the carnitas. Don't skimp on the broth and we suggest using regular broth (not low sodium).
Orange juice– oh baby, the orange juice brightens up these delicious carnitas! Don't skip it. Trust us.
Lime juice– Squeeze fresh lime juice over the carnitas right before serving the carnitas.
Cilantro– fresh cilantro rounds out the carnitas no matter how you serve the dish!
What are the spices in carnitas?
All of the spices and ingredients below are mixed together and then rubbed all over the pork shoulder! You want the pork shoulder to be covered in spices.
Garlic powder
Chipotle powder
Brown sugar
Chili powder
Ground oregano
Onion powder
Paprika
Ground cinnamon
Black pepper
Salt
spice things up
If you like your carnitas a bit spicier feel free to add 1/4 teaspoon of cayenne pepper or 1 teaspoon of red pepper flakes to the spice mixture.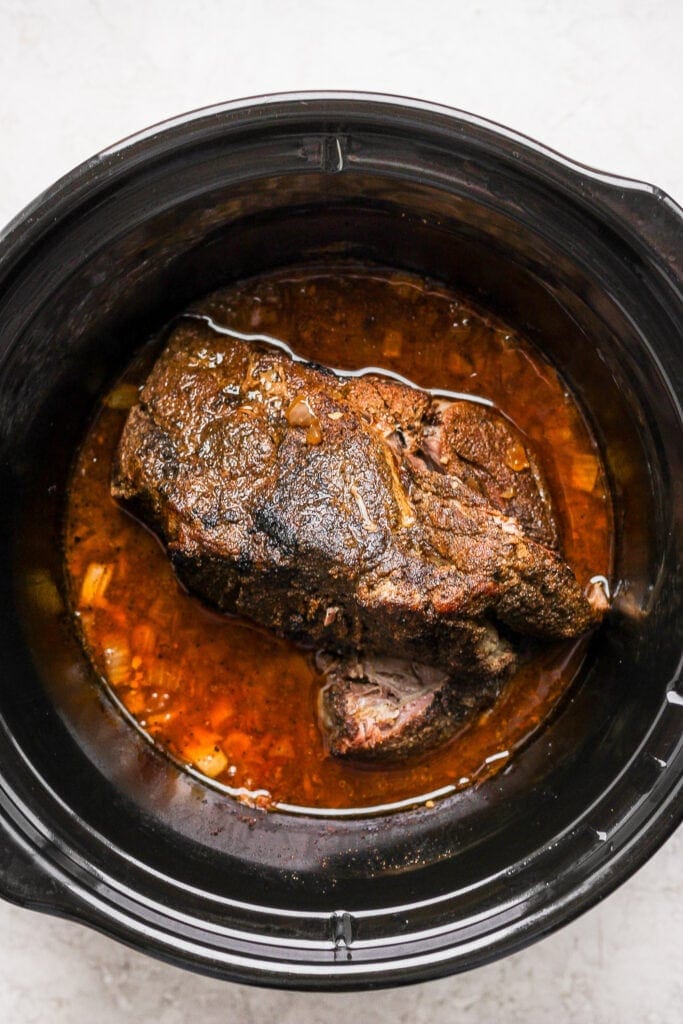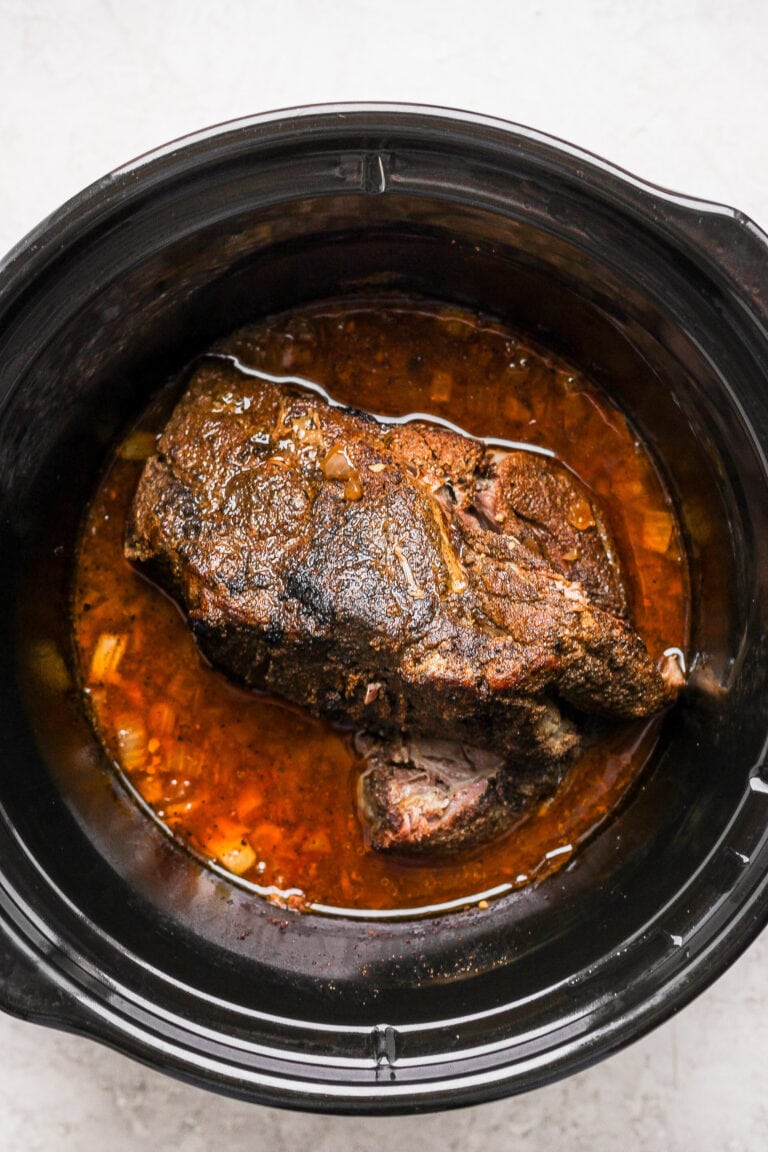 How to Make Carnitas
Dry the pork. Pat the pork shoulder dry with a paper towel.
Rub the pork shoulder with spices. Mix all of the spices together and then rub them all over the pork shoulder with your hands. Massage all the spices into the pork shoulder. Be sure the whole pork shoulder is covered in spices.
Sear the pork shoulder. Heat a large skillet over medium/high heat and add olive oil. When the olive oil is fragrant, add the pork shoulder to the pan. Sear the pork shoulder for 3-4 minutes on each side or until brown.
Add all ingredients to the slow cooker. Add the white onion, garlic, broth, and orange juice to the slow cooker and mix. Add the pork shoulder to the slow cooker and cover.
Cook on high for 7-8 hours. Let the pork cook and stew in the broth and orange juice for 7-8 hours or until the pork falls apart.
Shred pork. When the pork is done, shred the pork right in the slow cooker with two forks. Mix the pork in all of the delicious juices in the bottom of the slow cooker.
Broil pork. Preheat the oven to 450ºF and let the carnitas bake for 5-7 minutes or until the pork is crispy on top.
Serve! Remove the pork from the oven and squeeze fresh lime juice over the meat as well as fresh cilantro. Serve!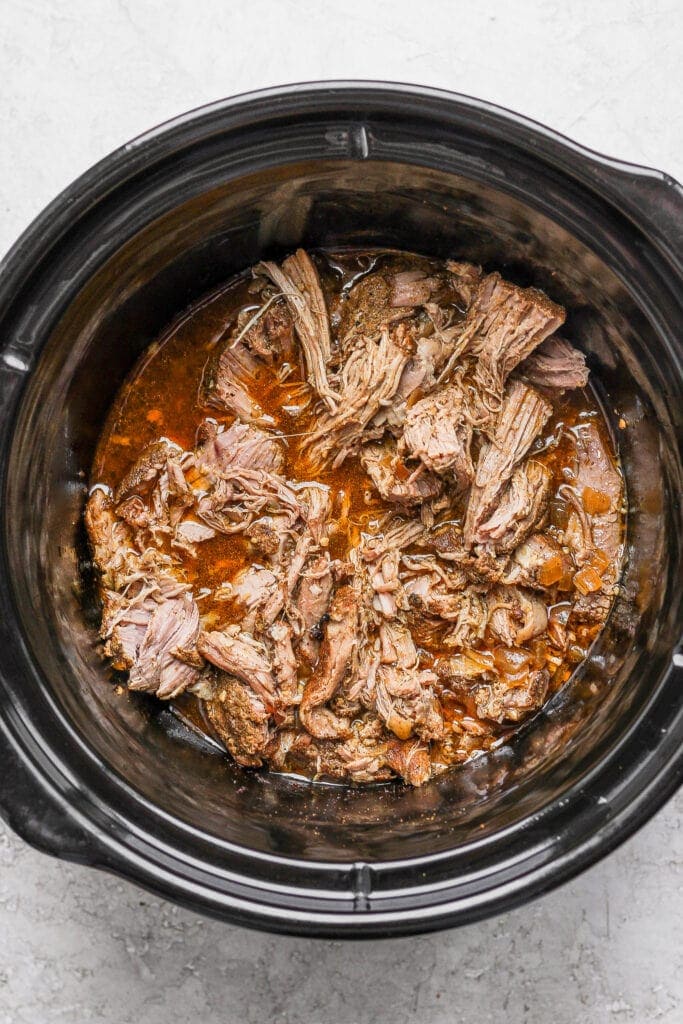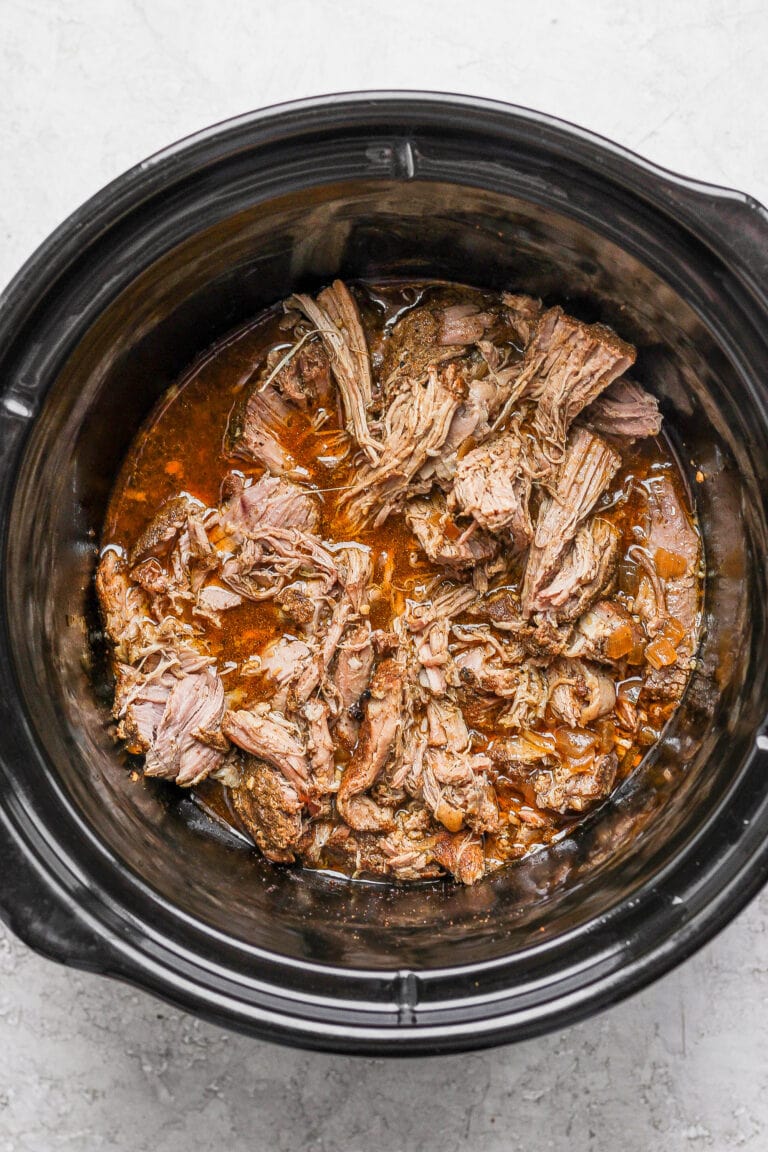 Slow Cooking is Best!
Why do you slow cook pork for carnitas? When you cook the pork shoulder in a slow cooker it breaks down the connective tissue in the pork shoulder that can sometimes make meat tougher!
It also allows the meat to stew in all of the spies and juices you are cooking the pork shoulder in. It's absolutely delicious.
Don't Skip this Step!
You cook the pork for 7-8 hours, what's another 5 minutes? We love t
o spread the carnitas out on a baking sheet and crisp up the carnitas because the combination of tender and moist pork mixed with crispy pieces is irresistible.
How to Serve Carnitas
There are so many different ways you can serve this carnitas recipe! Here are some ideas below:
Tacos: keep things simple and serve your carnitas in a street corn flour tortilla with fresh cilantro, red onion, and sour cream.
Burrito Bowls: cook once and eat all week! Make our famous Carnitas Burrito Bowl recipe. It actually uses these Slow Cooker Carnitas and is served with street corn salad and cilantro lime rice.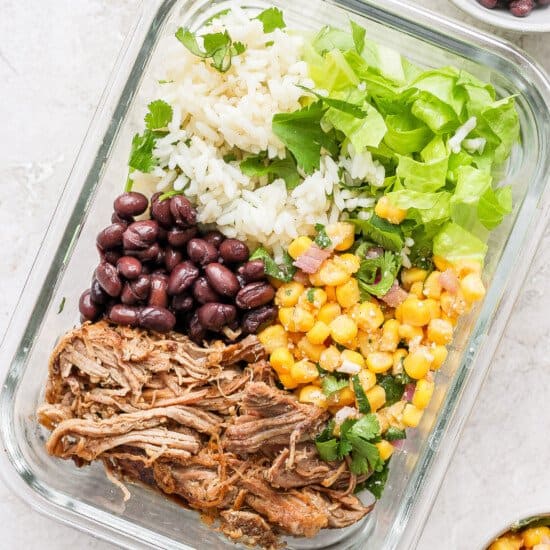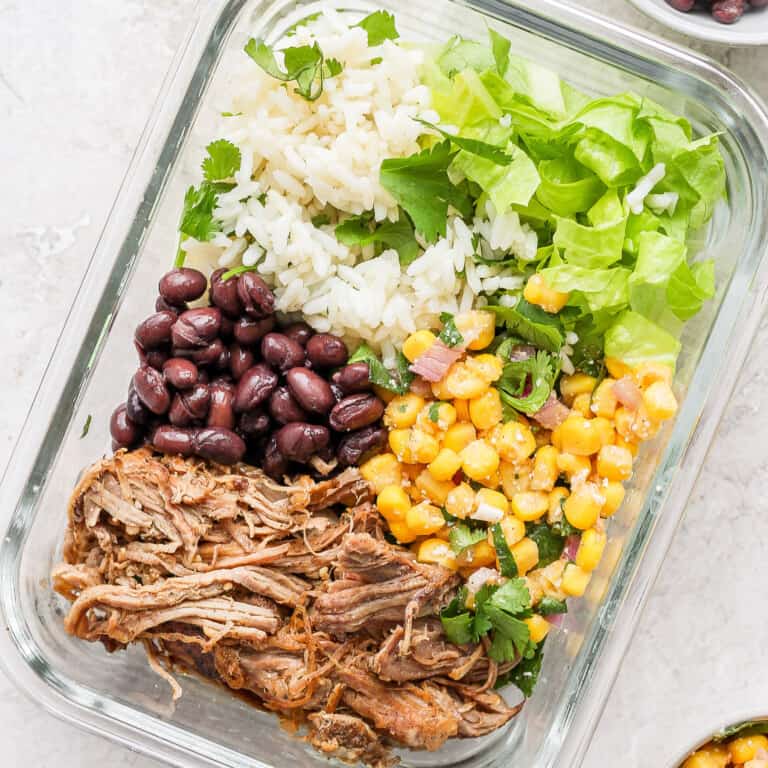 Try it!
Carnitas Burrito Bowls
Make these Slow Cooker Carnitas Burrito Bowls with tender pork carnitas, street corn salad, cilantro-lime rice, and all your favorite fixings.
Get Recipe
Burritos: burritos are a great thing to prep now and freeze for later. Use a 10-inch flour tortilla and stuff it with these carnitas, rice, beans, and fajita veggies. Wrap them in tin foil and freeze them for up to 3 months.
Nachos: nacho lovers unite! These carnitas are incredible on nachos (speaking from experience). Serve them with Mexican shredded cheddar cheese, black olives, salsa, and guacamole. Oh, and maybe a skinny margarita on the side.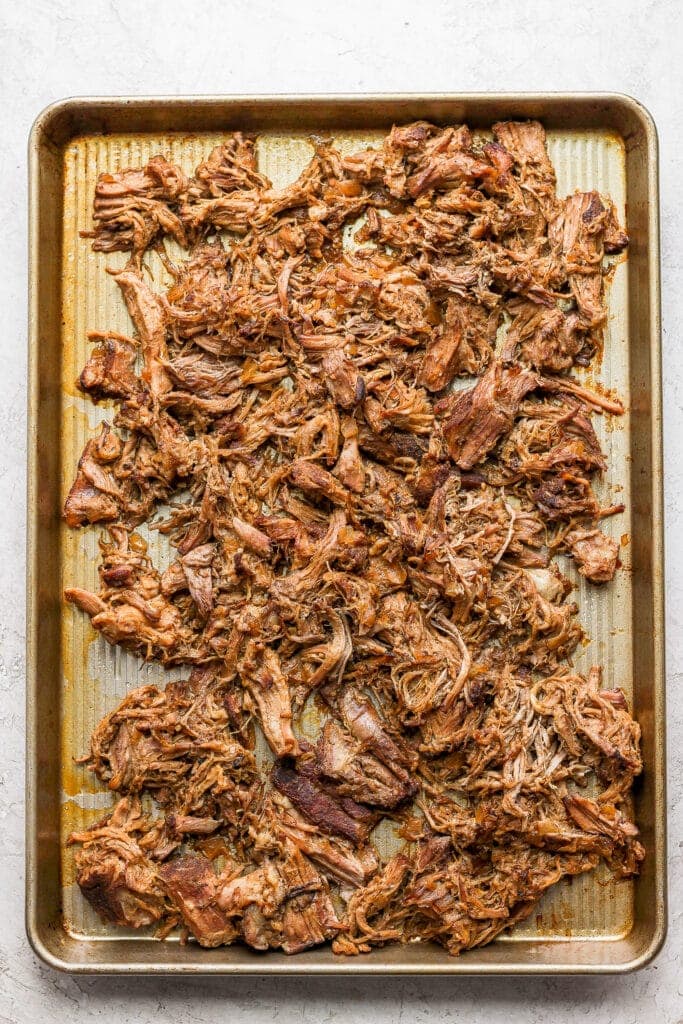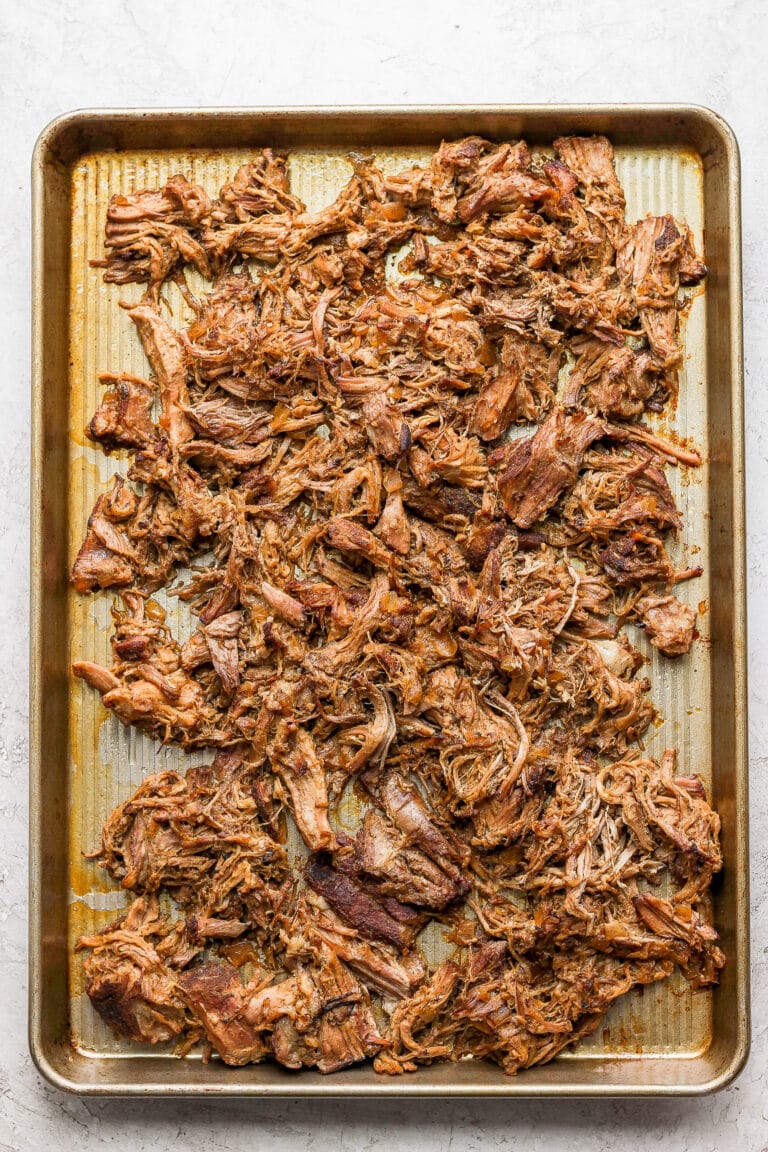 Tips + Tricks
What is the difference between pulled pork and carnitas?
Carnitas and pulled pork are both shredded pork recipes. Carnitas is a spanish recipe where pulled pork is an American pork dish.
Pulled pork is generally shredded pork tossed with bbq sauce like this pulled pork recipe.
What should I serve with carnitas?
There are so many different ways you can serve carnitas. Below are some of our favorite ways to serve carnitas.
What do I do if my carnitas are dry?
If your carnitas are dry, just pour more of the sauce from the bottom of the slow cooker over your carnitas.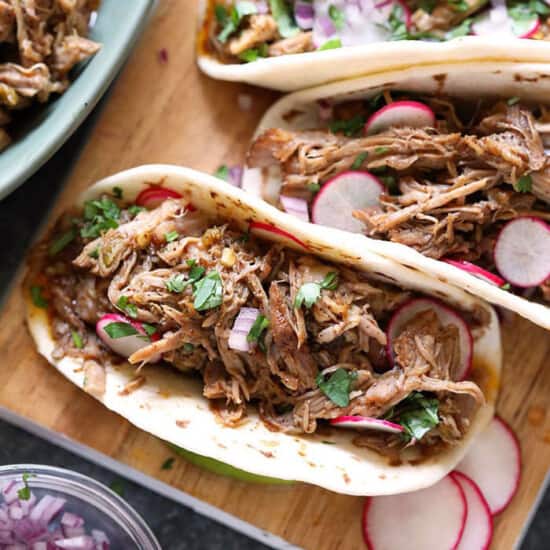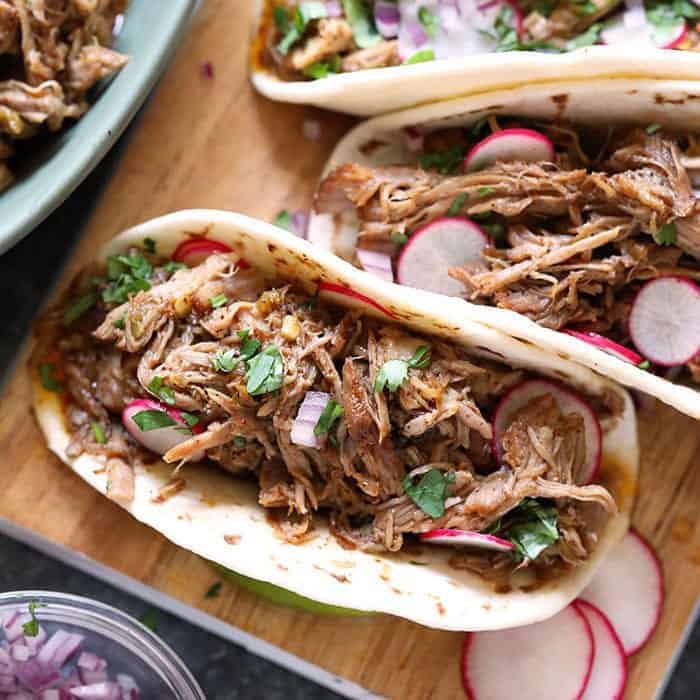 Try it!
Instant Pot Carnitas
Learn how to make the most delicious and juicy Instant Pot Carnitas, the perfect weeknight meal that will leave you with leftovers.
Get Recipe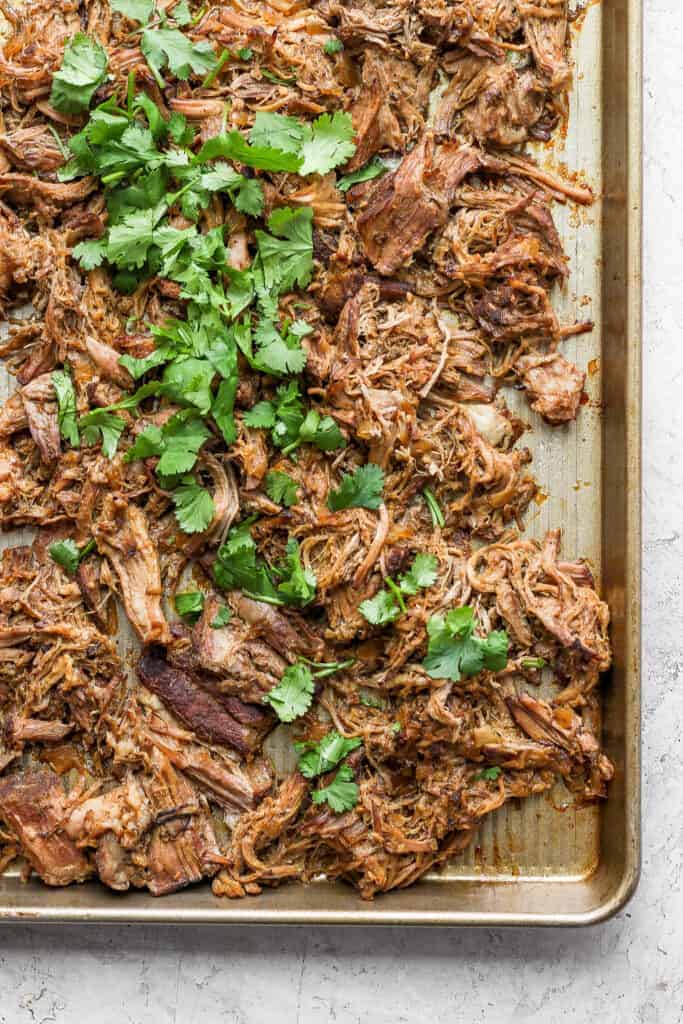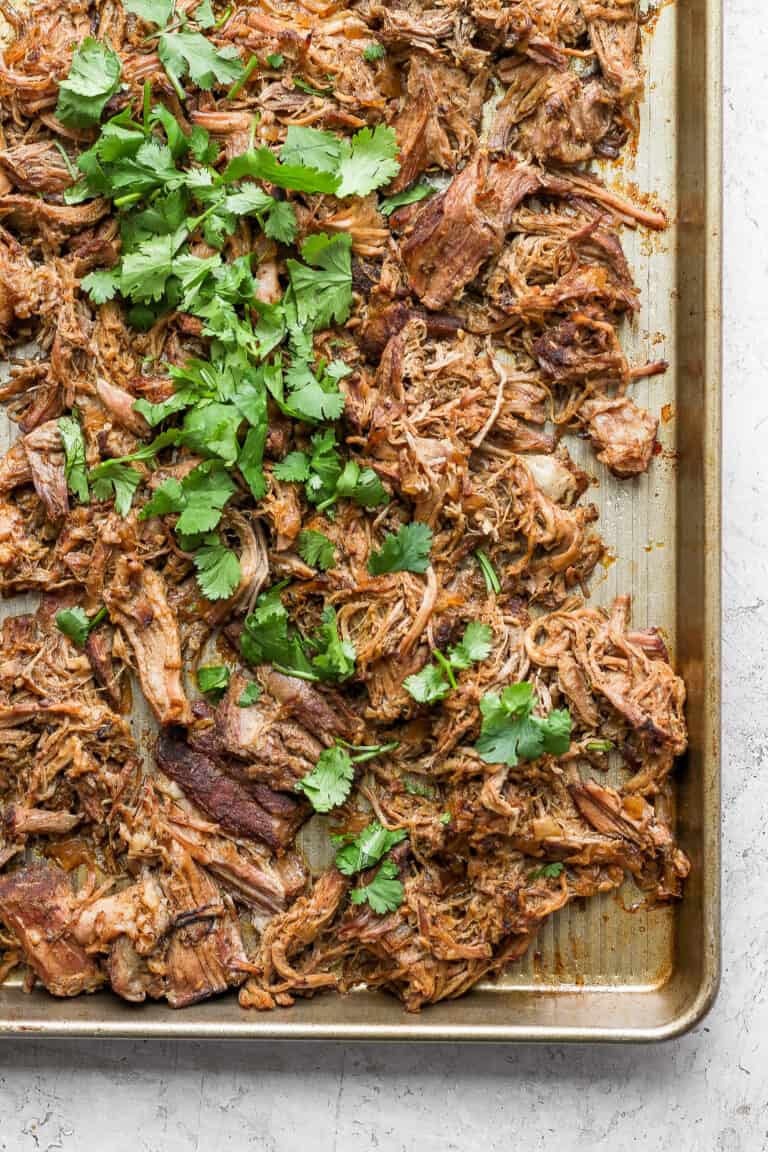 Pork Cooking Temp
According to FoodSaftey.gov, pork's safe minimum internal temperature is at least 145ºF.
The easiest and most precise way to tell if your pork is safe to eat is a meat thermometer. Make sure to insert the thermometer in the thickest part of the meat for the most accurate reading.
Storage
Let the carnitas cool completely before placing them in an air-tight container and storing them in the fridge for leftovers for up to 7 days.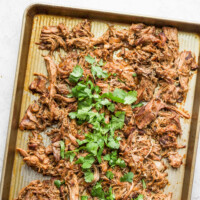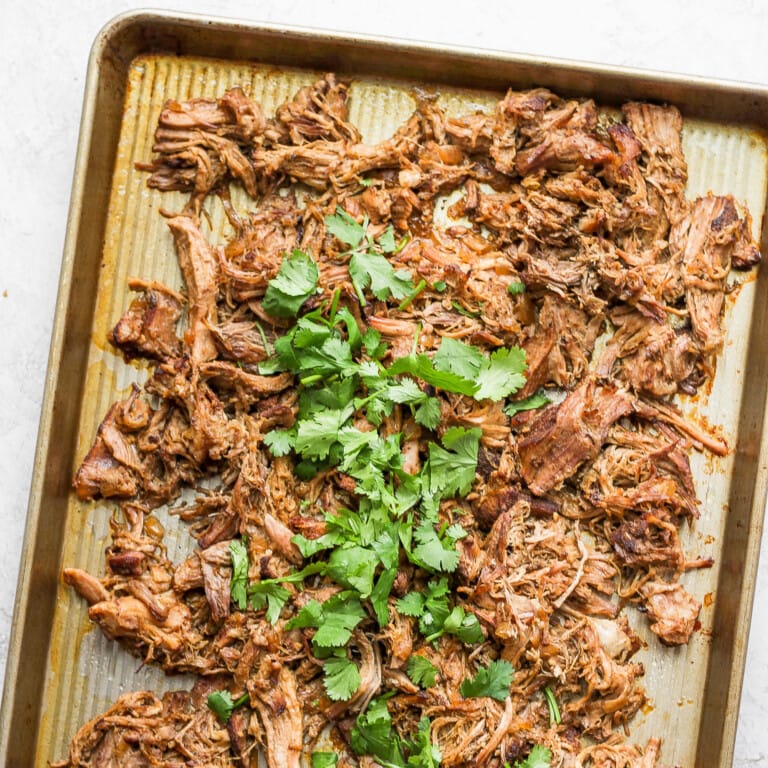 Carnitas Recipe
This pork carnitas recipe is super tender on the inside and nice and crispy on the outside. It's savory, slightly spicy, and oh-so delicious. 
Ingredients
Other Ingredients
3-4

pound

pork shoulder

2

tablespoons

olive oil

1

medium white onion

chopped

5

cloves

garlic

minced

1/2

cup

broth

any kind

¼

cup

orange juice
Serving Suggestions
3

tablespoons

lime juice

⅓

cup

fresh chopped cilantro
Instructions
Combine the spices for the dry rub in a small bowl and set aside. 

Season the pork shoulder with the dry rub by massaging the pork with the spices on all sides. Let it sit for at least 10-15 minutes. 

Meanwhile, place the white onion, garlic, and broth into the slow cooker and turn your slow cooker to high.   

Heat a large skillet over medium/high heat. Add olive oil. When olive oil is fragrant, add the pork shoulder to the pan. Brown both sides of the pork shoulder for 3-4 minutes on each side. 

Transfer the browned pork shoulder into the slow cooker and pour the orange juice over the meat and then cover the slow cooker. Cook the pork shoulder on high for 7-8 hours or until the pork falls apart. 

Once the pork is done cooking, preheat the oven to 450ºF and spray a baking sheet with non-stick cooking spray.

Uncover the slow cooker and use 2 forks to carefully shred the pork. It should be super tender and easy to shred. Toss the shredded pork with all of the juices in the slow cooker. 

Transfer the shredded pork to the baking sheet and spread it out. Then, bake at 450ºF for around 5-7 minutes to make your carnitas nice and crispy.  

Remove the pork from the oven and squeeze on fresh lime juice. Then, sprinkle on fresh cilantro.

Serve in a taco, in bowls, in a burrito, etc. 
Nutrition facts
Calories:
316
kcal
Carbohydrates:
10
g
Protein:
34
g
Fat:
14
g
Fiber:
1
g
Sugar:
2
g
Photography: photos taken in this post are by Erin from The Wooden Skillet.