I wasn't going to post this recipe on the blog because I am not in love with the photos, BUT it got a lot of hoot and hollerin' on the FFF faebook page, so what the heck! I've actually shared a similar recipe before on FFF called Healthy Chocolate Ice Cream, so it is sort of a repeat recipe, but with a twist!
Whenever I make my "ice cream" at home, I use frozen banana as my base. I don't have an ice cream maker, so this is the perfect (and healthy) way to do it! This time, I added some of my favorite Designer Whey Chocolate protein powder to up the protein stats.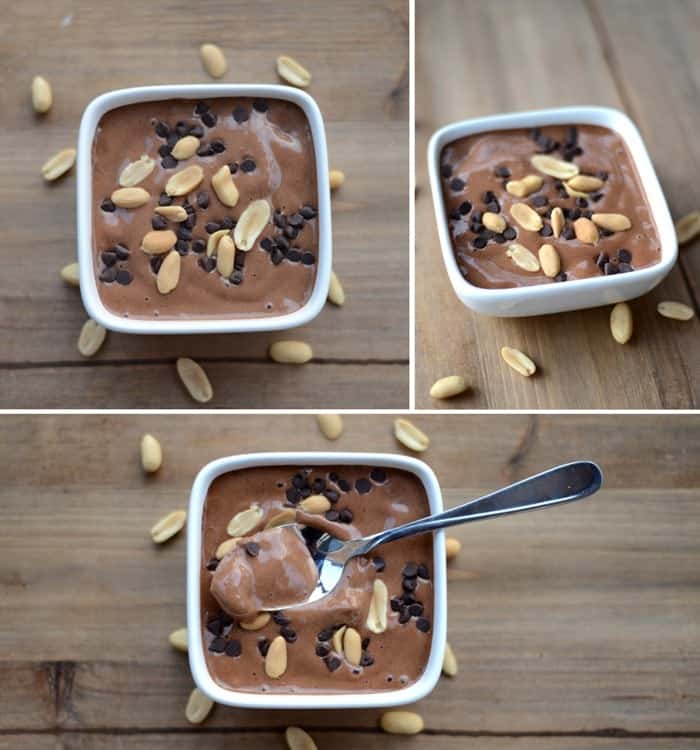 Topped with some mini dark chocolate chip and roasted peanuts. Now- that's what I call a sundae.
Chocolate Protein Ice Cream
Fat
15
Carbs
46
Protein
17
Ingredients
1

frozen banana, sliced

2

to

3

tablespoons milk (I use unsweetened almond milk)

1 tablespoon

cocoa powder

2 tablespoons

chocolate protein powder
Optional: 1 tablespoon mini dark chocolate chips and 1 tablespoon roasted almonds
Instructions
Place all ingredients into a small food processor and mix until fulffy. It took me about 1 minute total. I stopped one or two times to scrape the sides.
Nutrition Facts
Calories:
360
Sugar:
23
Sodium:
77
Fat:
15
Saturated Fat:
5
Unsaturated Fat:
9
Trans Fat:
0
Carbohydrates:
46
Protein:
17
Cholesterol:
6
Here's my other
Chocolate Ice Cream recipe
.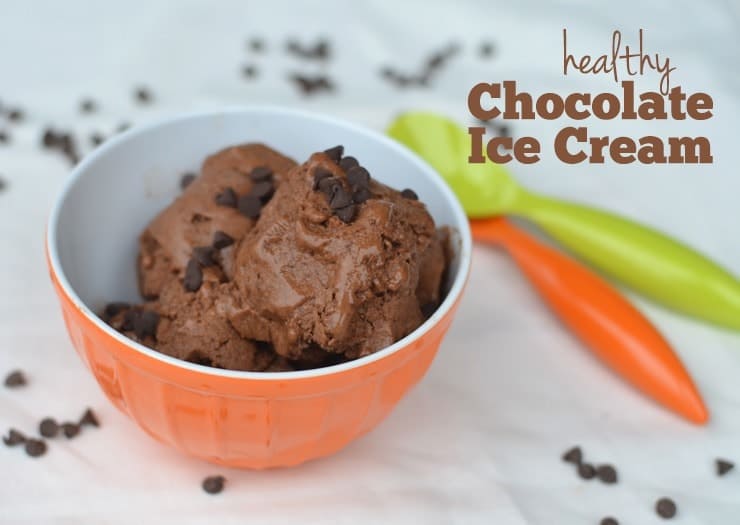 Don't forget about my Peanut Butter Chip Soft-Serve.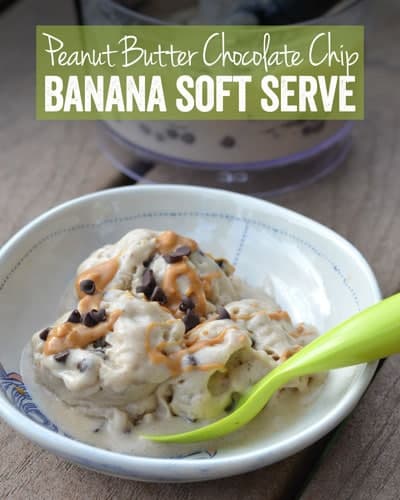 All three of these recipes would actually be quite a tasty summertime breakfast. That's right, ice cream for breakfast.
And now I leave you with some lunchtime fun from work yesterday.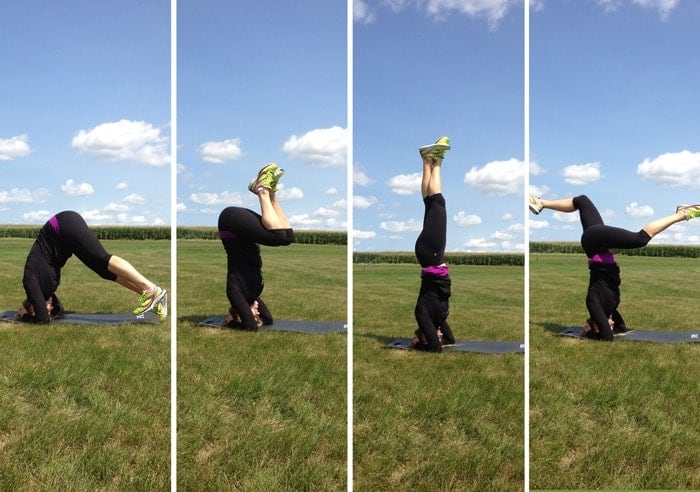 If you could eat ANY flavor of protein ice cream, what would it be?