Looking to mix up your margarita flavor? Try this incredible frozen strawberry margarita recipe made with frozen strawberries, lime juice, tequila, and triple sec!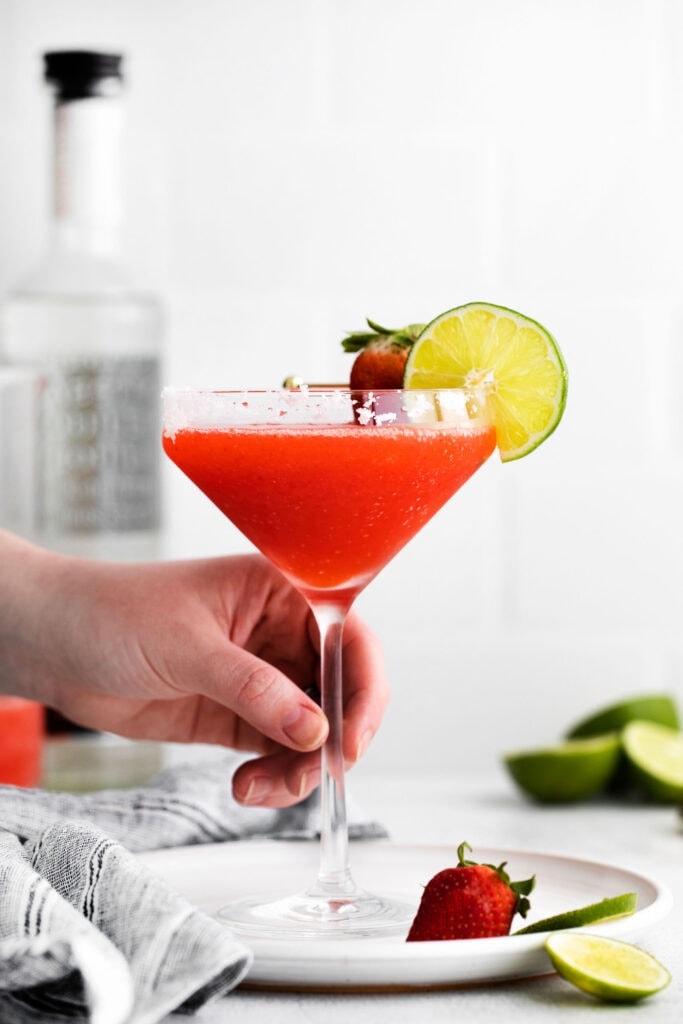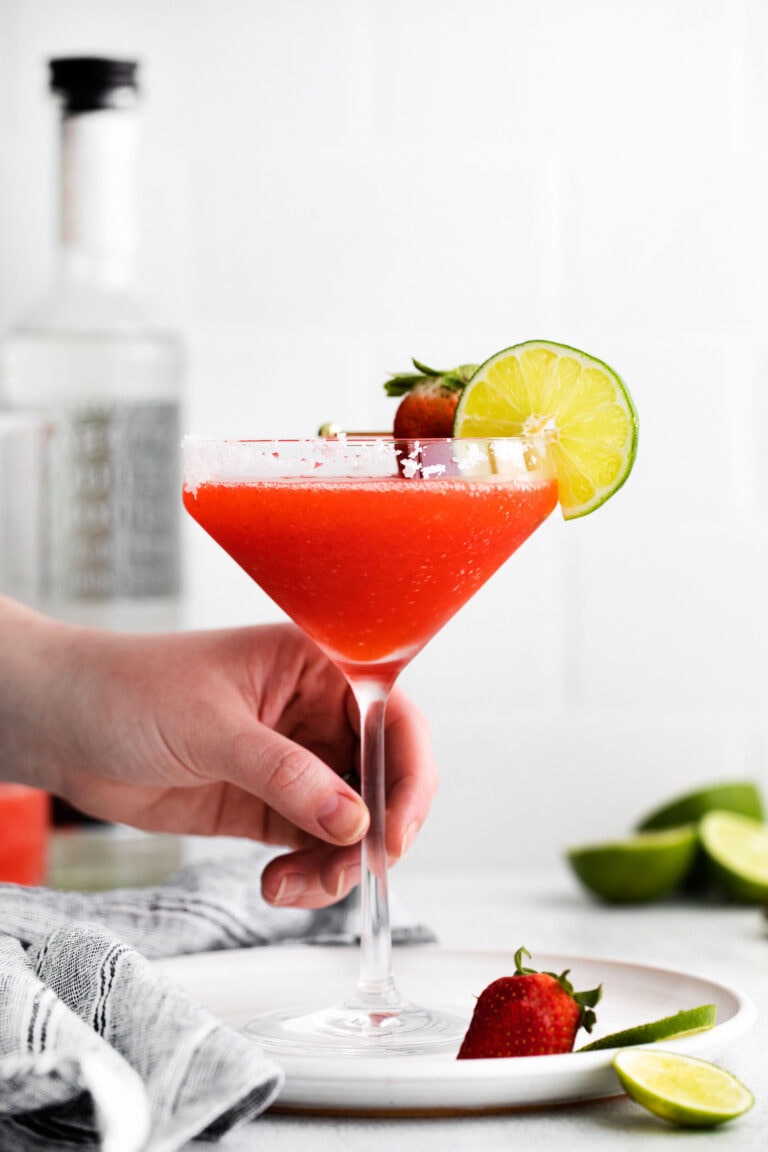 Why make a classic margarita when you can make a frozen strawberry margarita?! We've been all about frozen margaritas lately and have been itching to create something a little bit more unique.
So, we present you this gorgeous frozen strawberry margarita!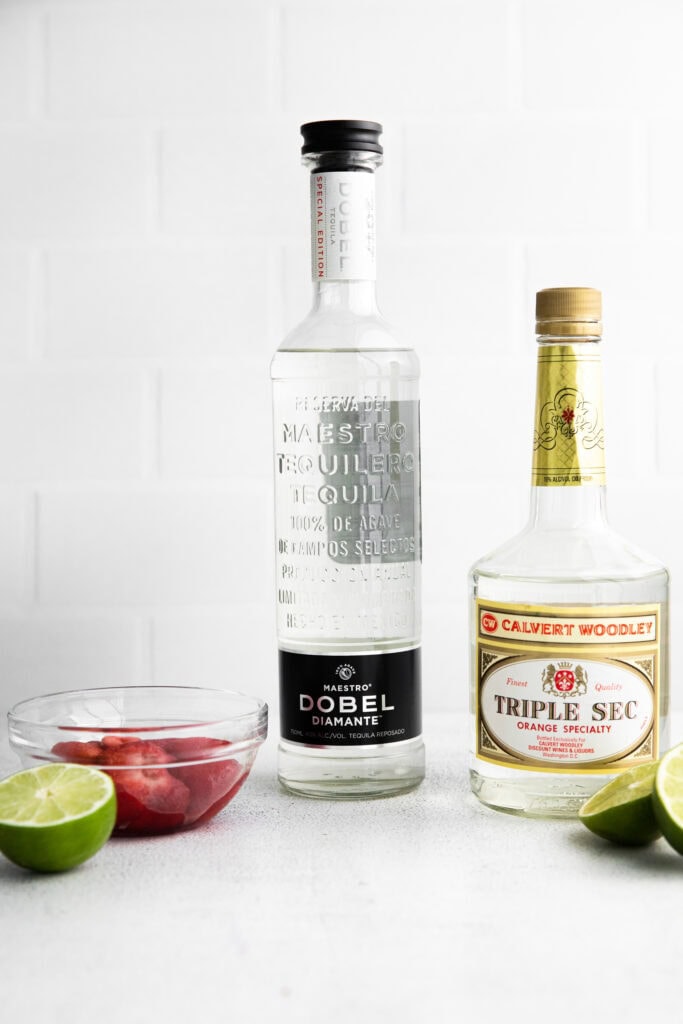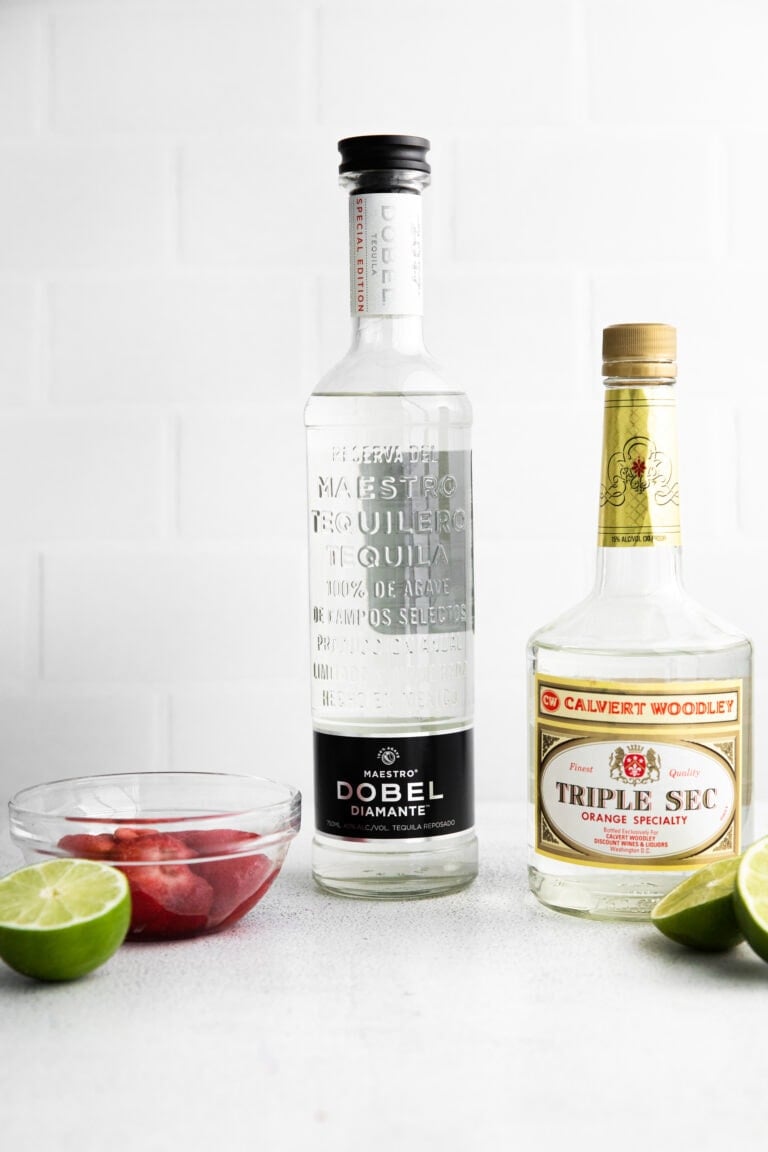 What You Need
In order to get started you only need a few ingredients and most of them are inspired by our classic margarita.
Tequila
Frozen strawberries
Lime juice
Triple sec
Ice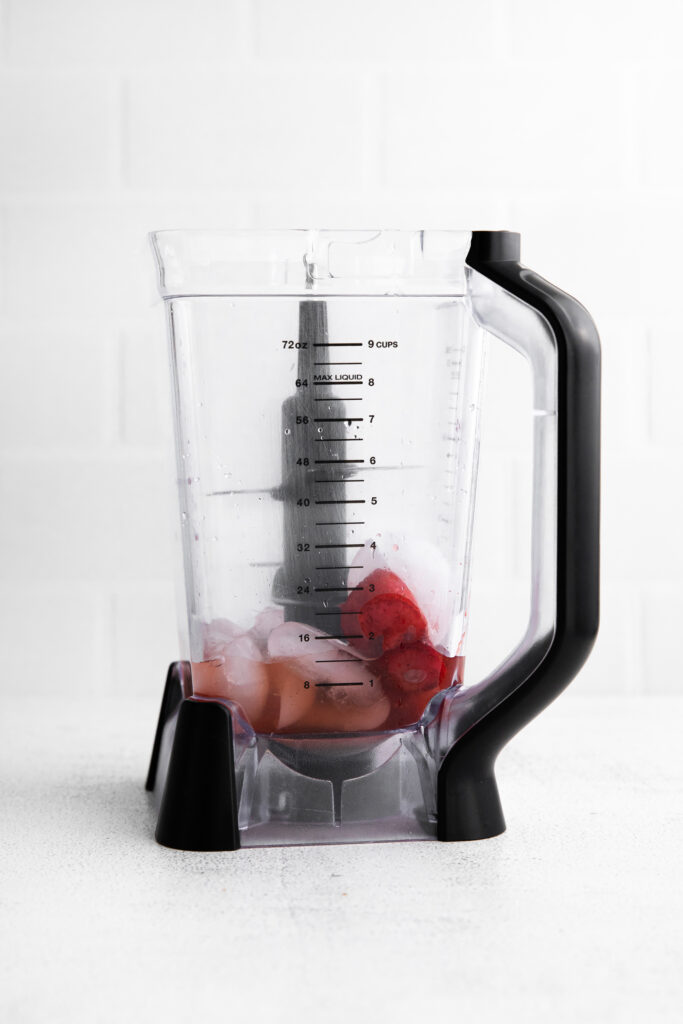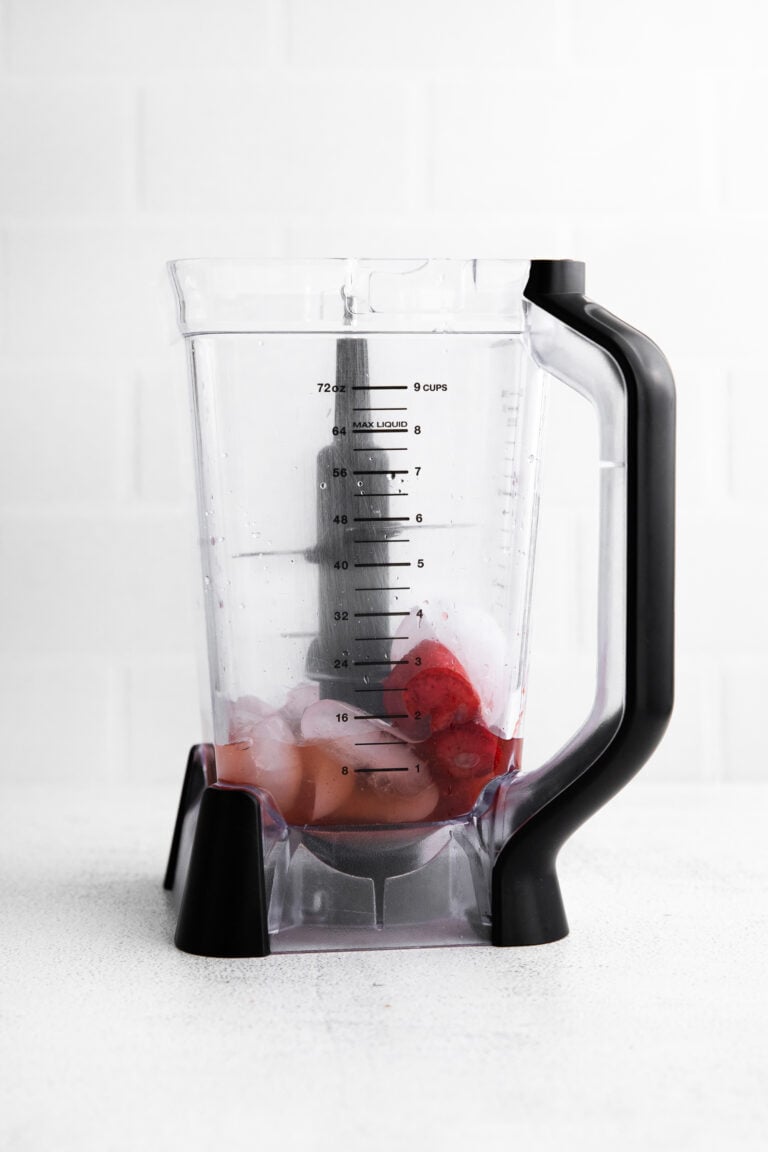 How to Make a Strawberry Margarita
Got 5 minutes? Because that's all you need to make this epic frozen strawberry margarita.
Place all ingredients into a high-speed blender.
Blend on high until smooth.
Serve immediately
Want it sweeter?
If you're a sweet tooth and looking to add more sweetness to this strawberry margarita, feel free to add in a tablespoon or two of agave nectar or simple syrup. That should do the trick.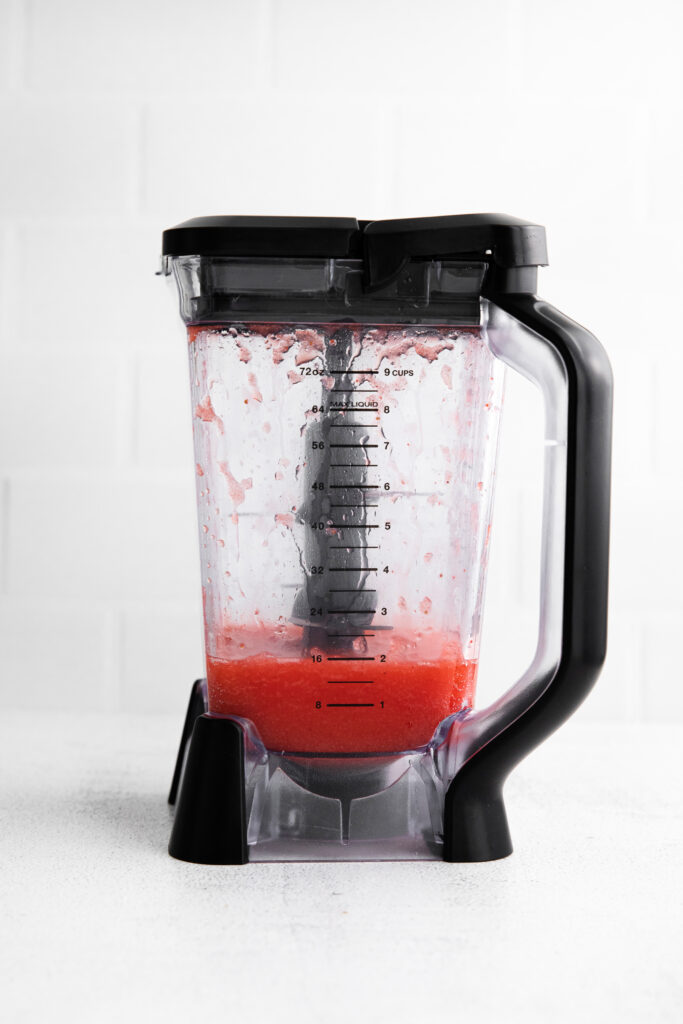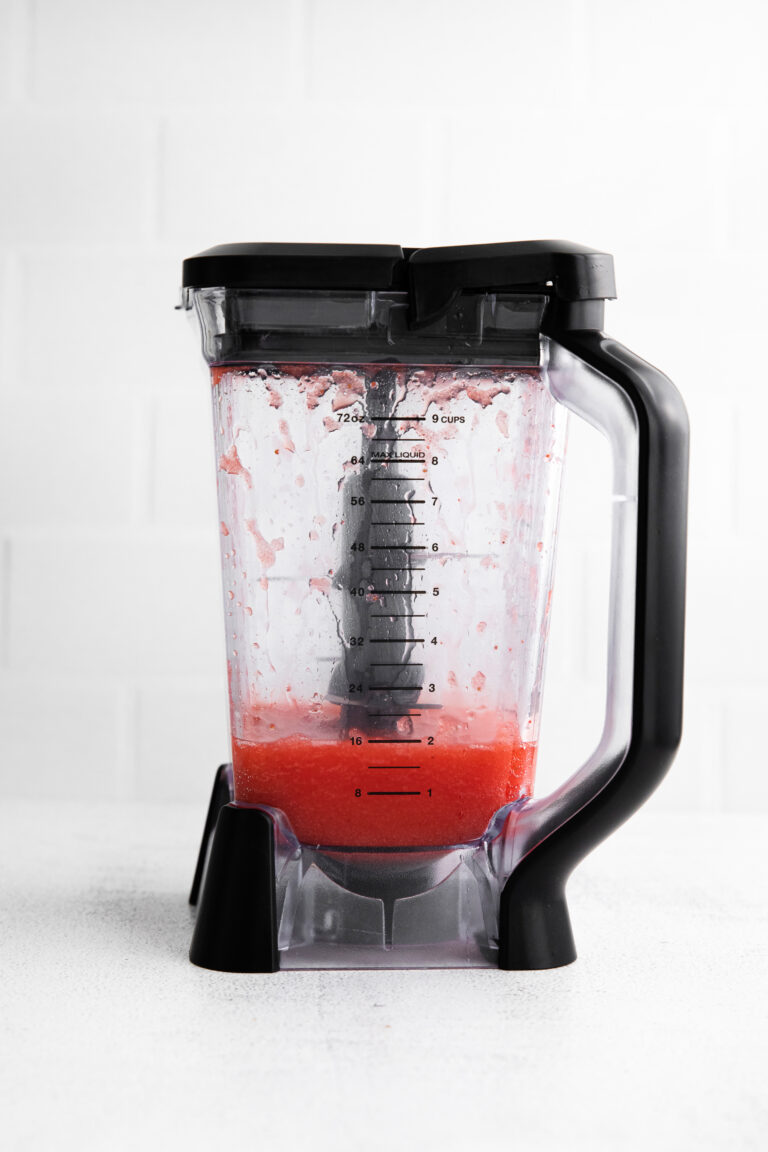 How to Salt the Rim
To salt the rim or not to salt the rim. It's all about preference, but we're all about it! Here's how to do it.
Place water in a shallow bowl and fill another shallow bowl with coarse sea salt.
Dip the rim of your glass into the water and then into the coarse sea salt rocking the glass back and forth.
PS: you can totally do this same thing with coarse sugar too if you'd rather have a sugared-rim.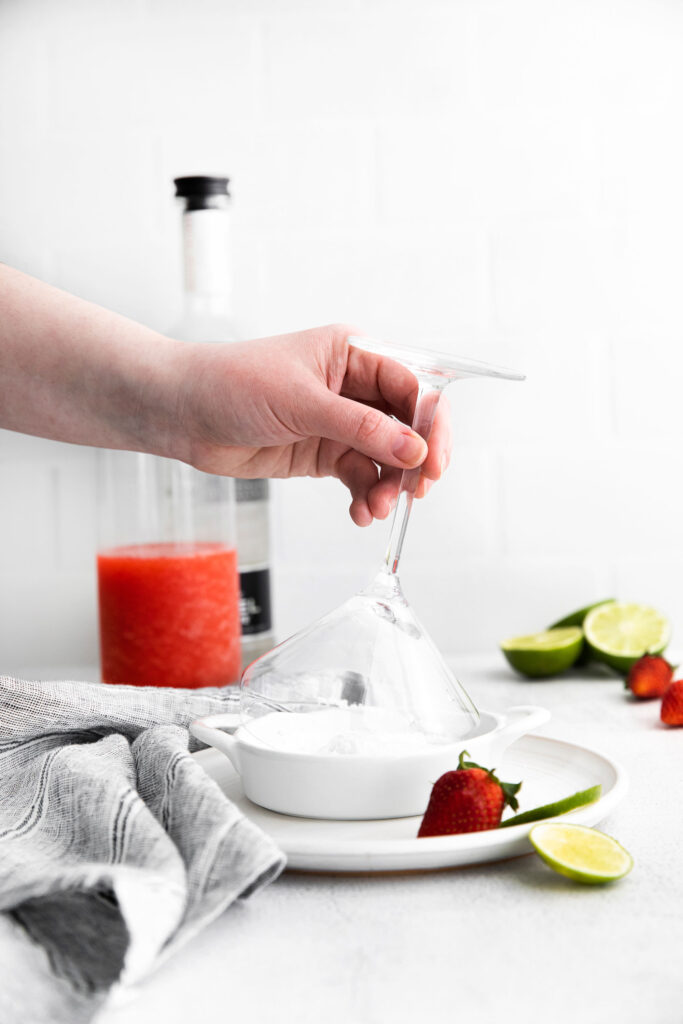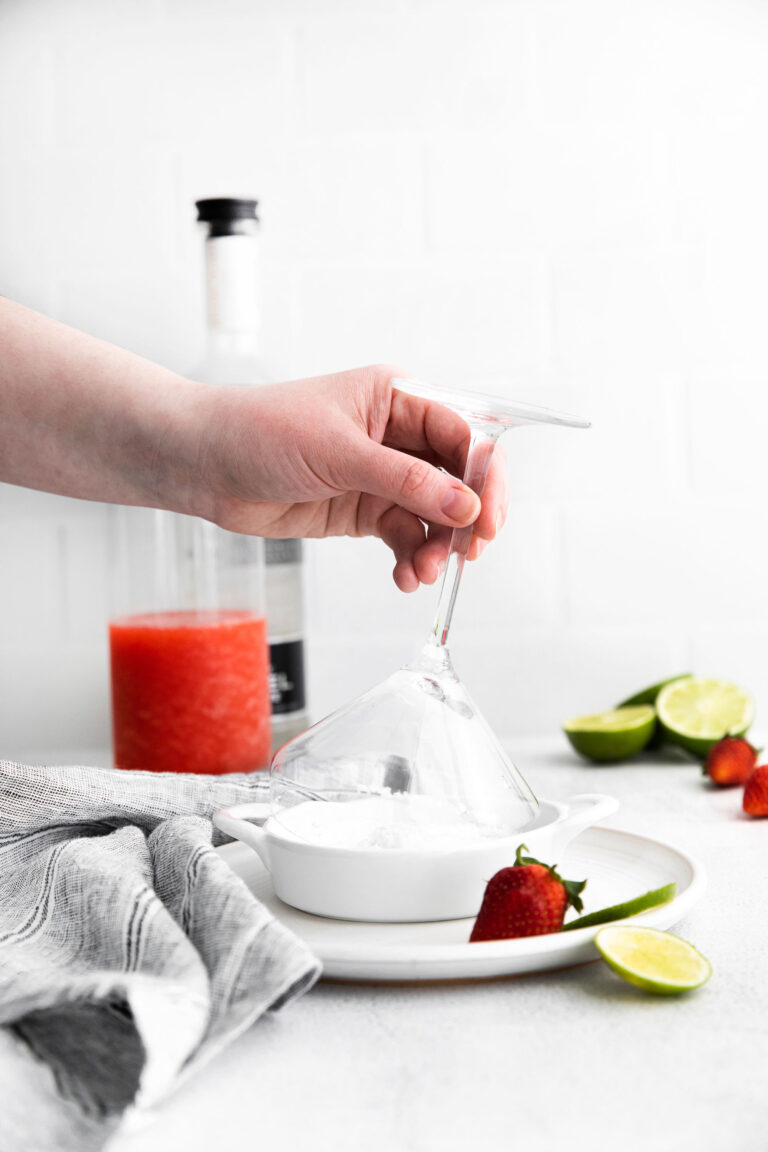 Margarita Variations
Strawberry Mango: Use half frozen mango and half frozen strawberry for a strawberry mango marg!
Triple Berry: Use a bag of frozen triple berries instead of frozen strawberries for a frozen triple berry margarirta.
Pineapple: swap the frozen strawberry for frozen pineapple and make a pineapple margarita!