The ultimate margarita recipe is made with high-quality tequila, orange liquor, fresh lime juice, and a hint of agave.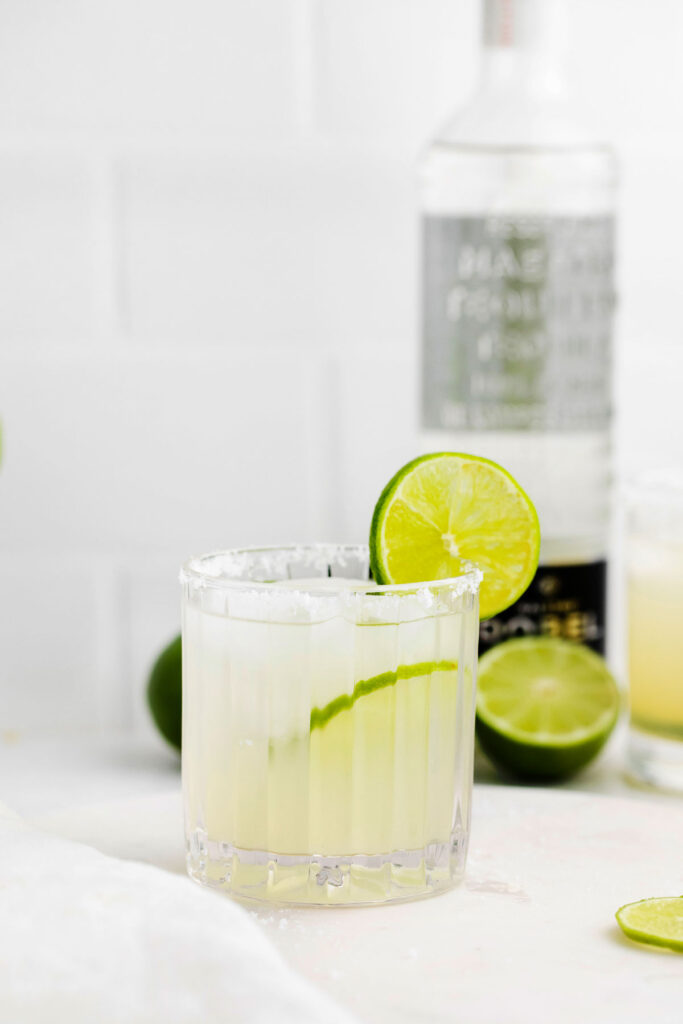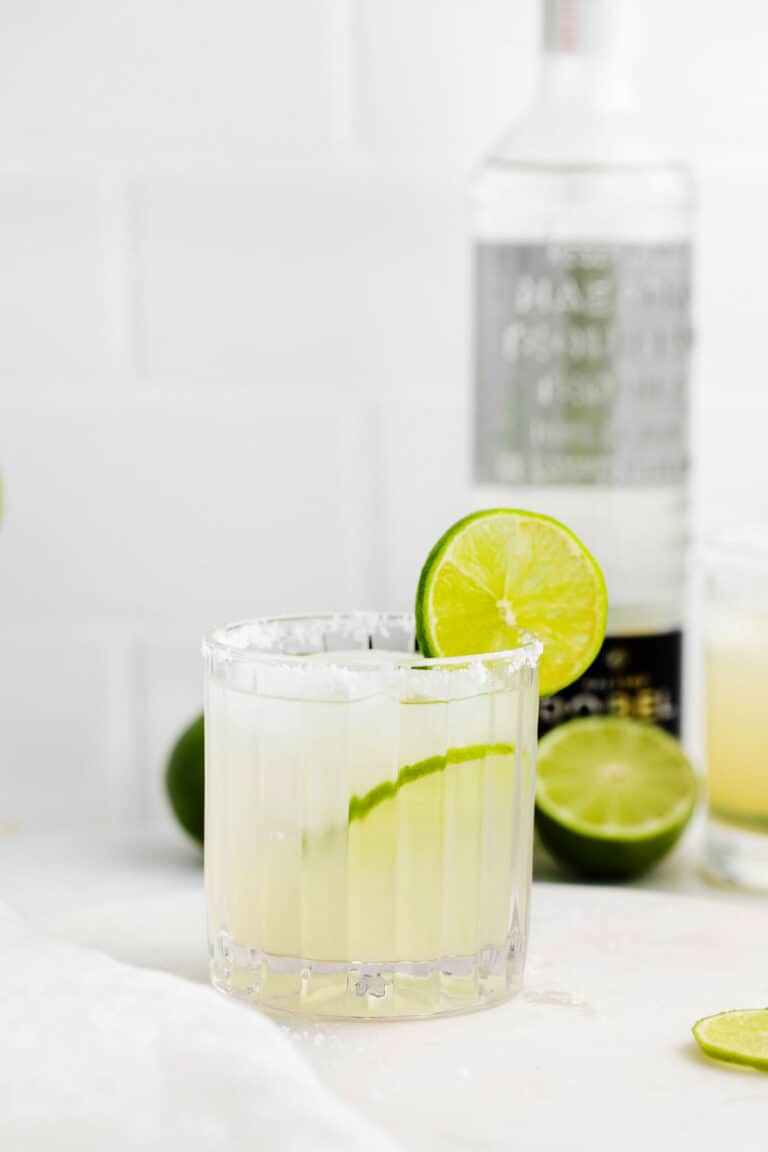 The Ultimate Classic Margarita Recipe
This classic margarita recipe is our go-to recipe for margaritas all year round! Don't get us wrong, we love to mix up what margaritas we make from time to time.
We love our skinny margarita and this spicy grapefruit margarita, but there is nothing better than a classic margarita on the rocks.
What are the Ingredients for a Margarita?
High-quality tequila – we highly recommend using a high quality tequila. The better the tequila the better the margarita, people.
Fresh lime juice– juice your way to a delicious margarita by using fresh lime juce and not the lime juice you get in the refrigerator section.
Orange liquor – you have a few options when it comes to orange liquor and the two popular options are Triple Sec and Cointreau. Cointreau is a step up from triple sec, but they will both work!
Agave syrup– we use agave because it is a traditional sweetener used in many margaritas and it dissolves much easier than a sweetener like honey.
try a different sweetener
If you don't have agave you can use simple syrup instead! Check out how to make simple syrup here!
Tools You Need to Make a Classic Margarita
Here are all the tools you need to make the perfect margarita!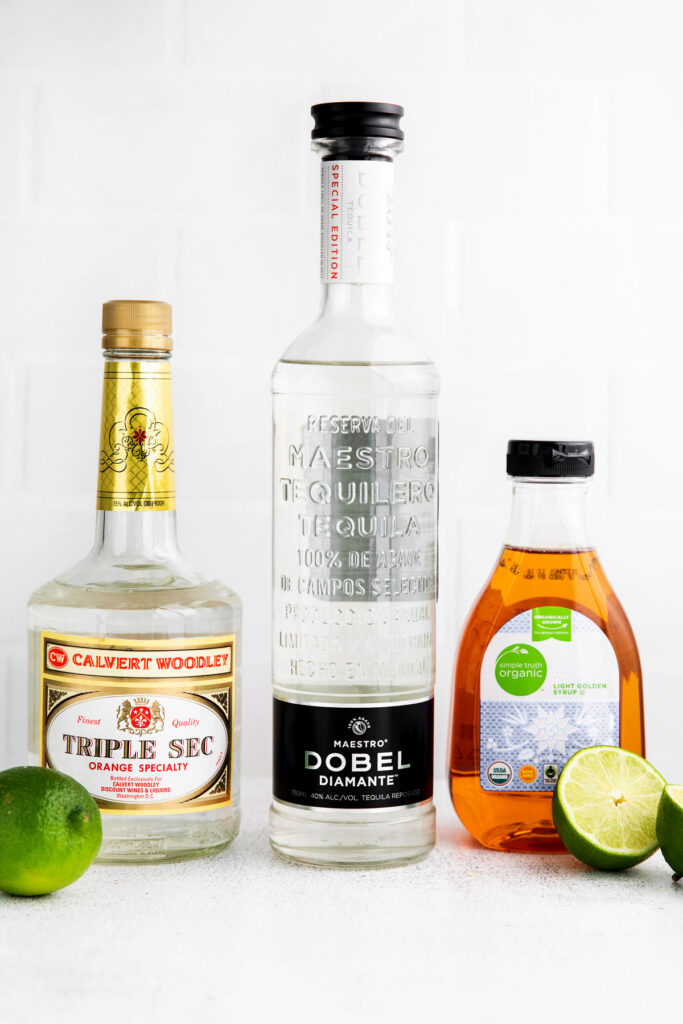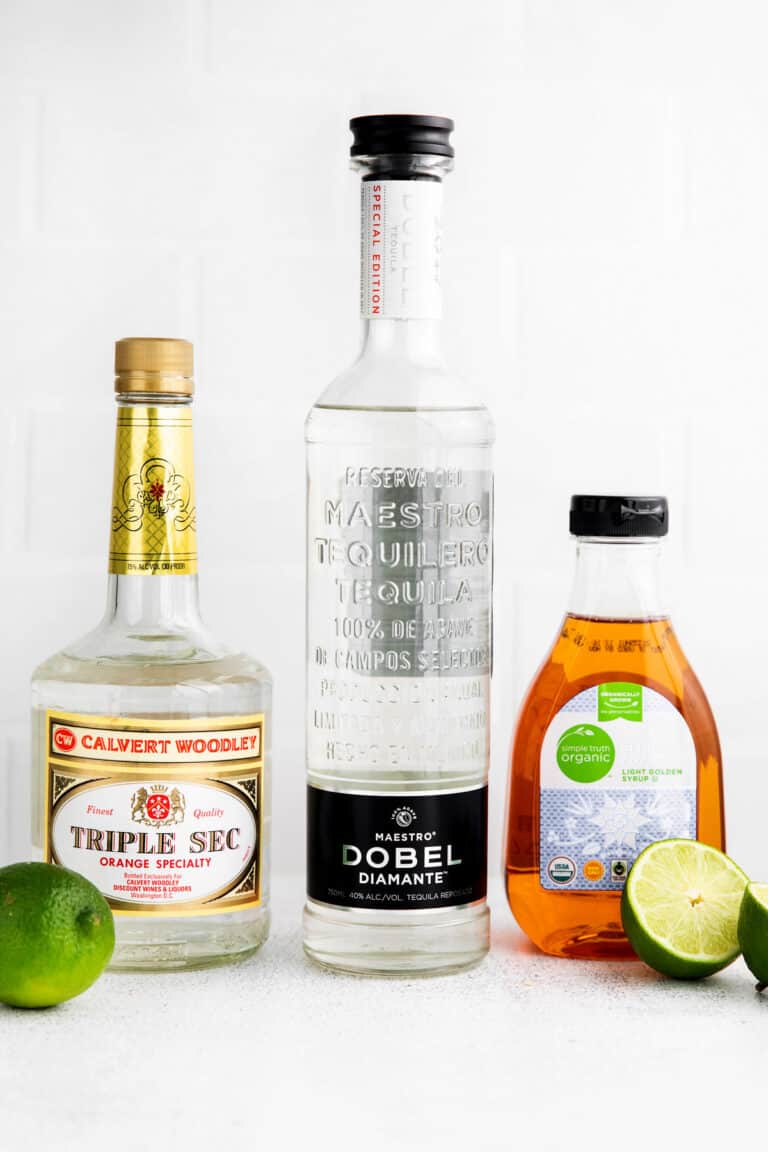 How Do You Make a Margarita from Scratch?
Prepare your cocktail glass. If you like a little salt on the rim of your glass for a margarita prepare the rim of your glass by wetting the rim of the glass with a lime and then dipping the rim in kosher salt or Himalayan salt. Add 1/2 cup of ice to the glass. Set aside.
Add ice to the cocktail shaker. Be sure that you add 1/2 cup of ice to the cocktail shaker so all of your ingredients will be ice cold when you serve it.
Pour all ingredients into the cocktail shaker. Add the tequila, triple sec, agave, and lime juice to the cocktail shaker. Shake for 30 seconds to 1 minute.
Serve over ice. Pour the margarita over the ice in your glass and enjoy!
make a pitcher of margaritas
Hoping to whip up a pitcher of virgin margs? Here's a quick recipe to serve 6!
12-oz. high-quality tequila (1.5 cups)
6-oz. fresh lime juice (3/4 cup)
6-oz. orange liquor (3/4 cup)
3 tablespoons agave syrup (or more to taste)
Instructions:
Fill a pitcher halfway with ice. Add all of the ingredients for the pitcher margaritas to the pitcher and stir until combined with a wooden spoon.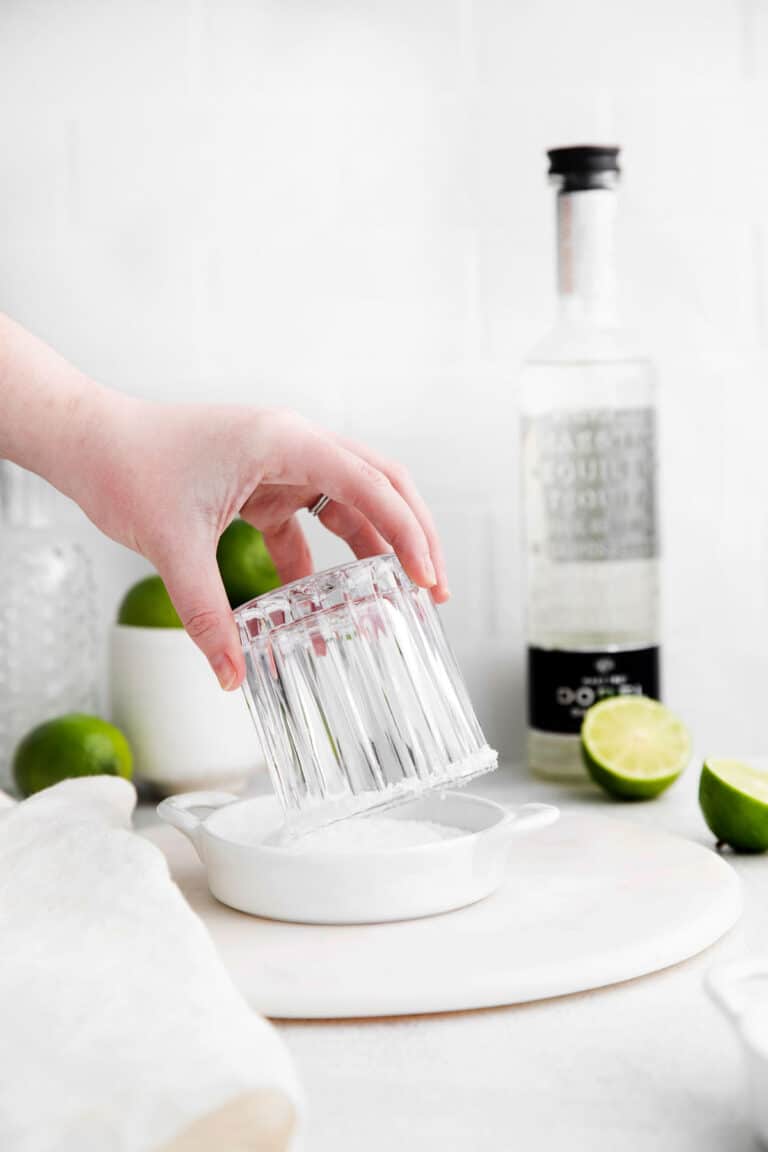 The Best Tequila for Margaritas
We recommend using a higher quality tequila when you are making margaritas! Here are a few of our favorite tequila brands.
If you're looking to mix up your margarita just a little try using mezcal instead of tequila. It offers a smokier finish!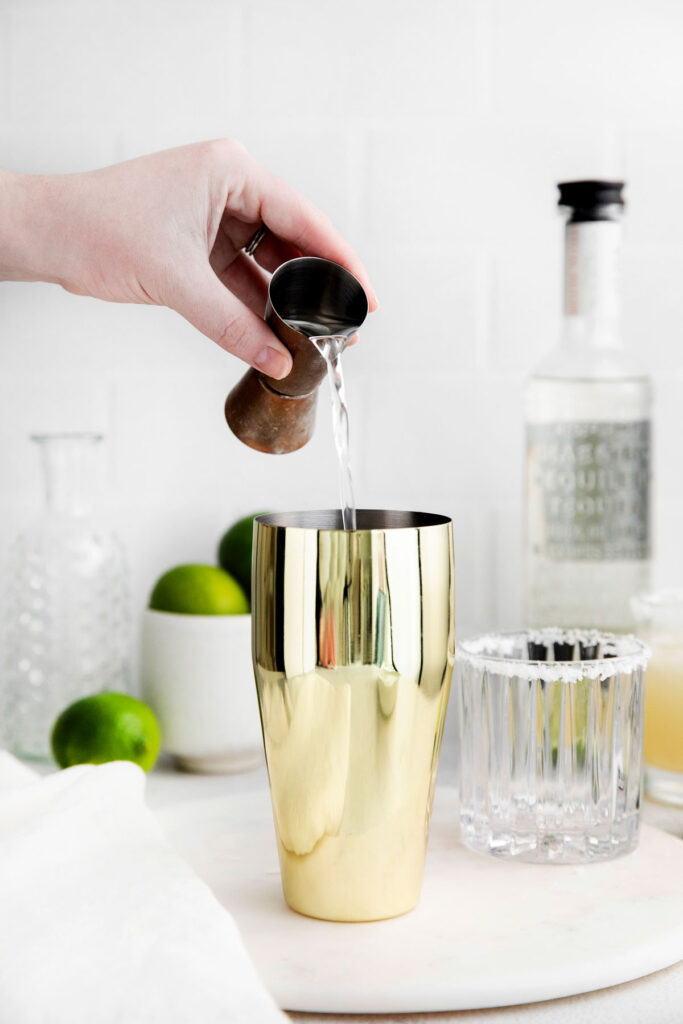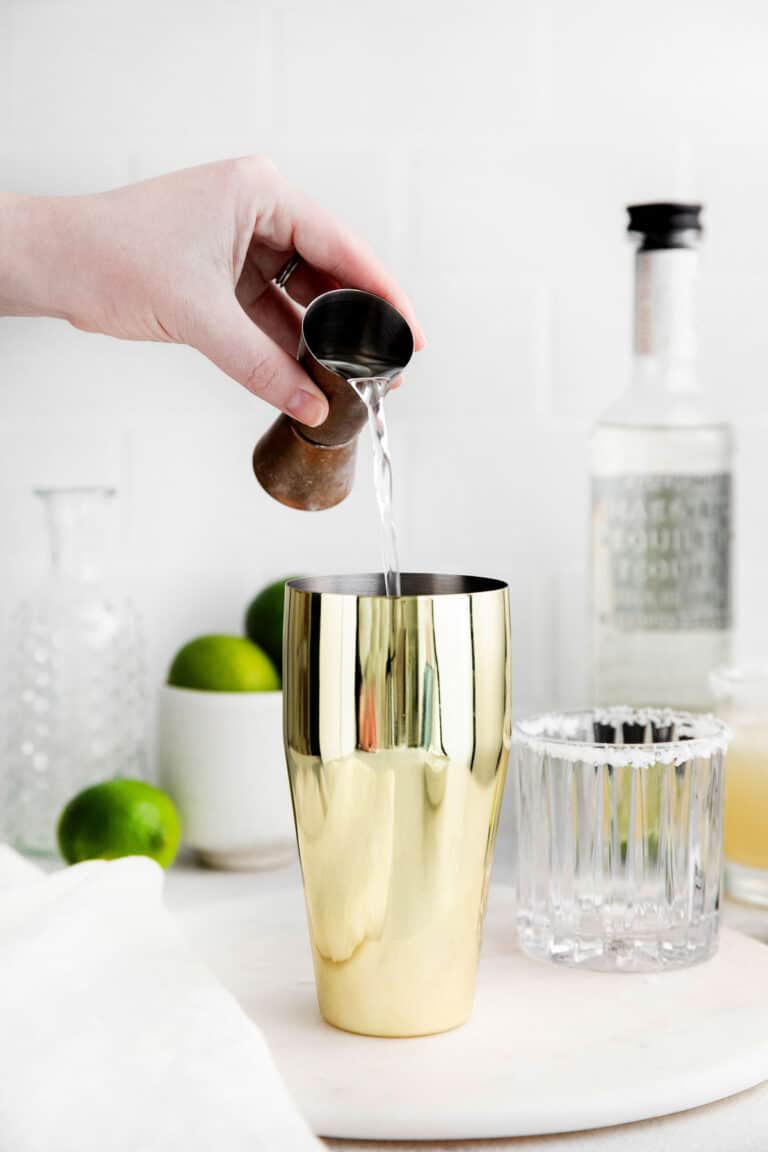 Classic Margarita Tips
MAKE THEM A LITTLE SWEETER.
Sometimes you like a margarita a little sweeter than sour. If you want less tart and more sweet we recommend adding 1/2 teaspoon of agave syrup at a time until it is sweet enough if making a margarita for one.
SPICE YOUR MARGARITA UP
If you want to add a kick to this classic margarita with some spice, add some rounds of jalapeño (with seeds for extra heat) to the cocktail shaker when you are shaking all the ingredients up a bit.
HOW DO I MAKE THESE VIRGIN MARGARITAS?
Skip the tequila and make this a virgin margarita by mixing the lime juice, adding grapefruit juice, the agave syrup and triple sec together. Then, pour over ice and top with bubbly water. It is so refreshing and delicious!
CAN I MAKE THESE BLENDED MARGARITAS?
Yes, you can make these classic margaritas a blended margarita just like our favorite frozen margarita recipe.
Place 1 cup of ice into a high-speed blender and then add margarita ingredients. Blend on high until blended and fluffy.
Storage
These margaritas can stay in the refrigerator fully mixed for up to 5 days. Just make sure not to store the margarita with ice as it will dilute the margarita and make it watery!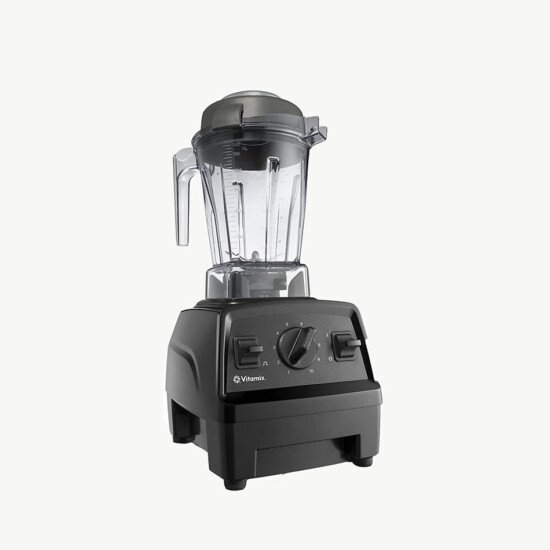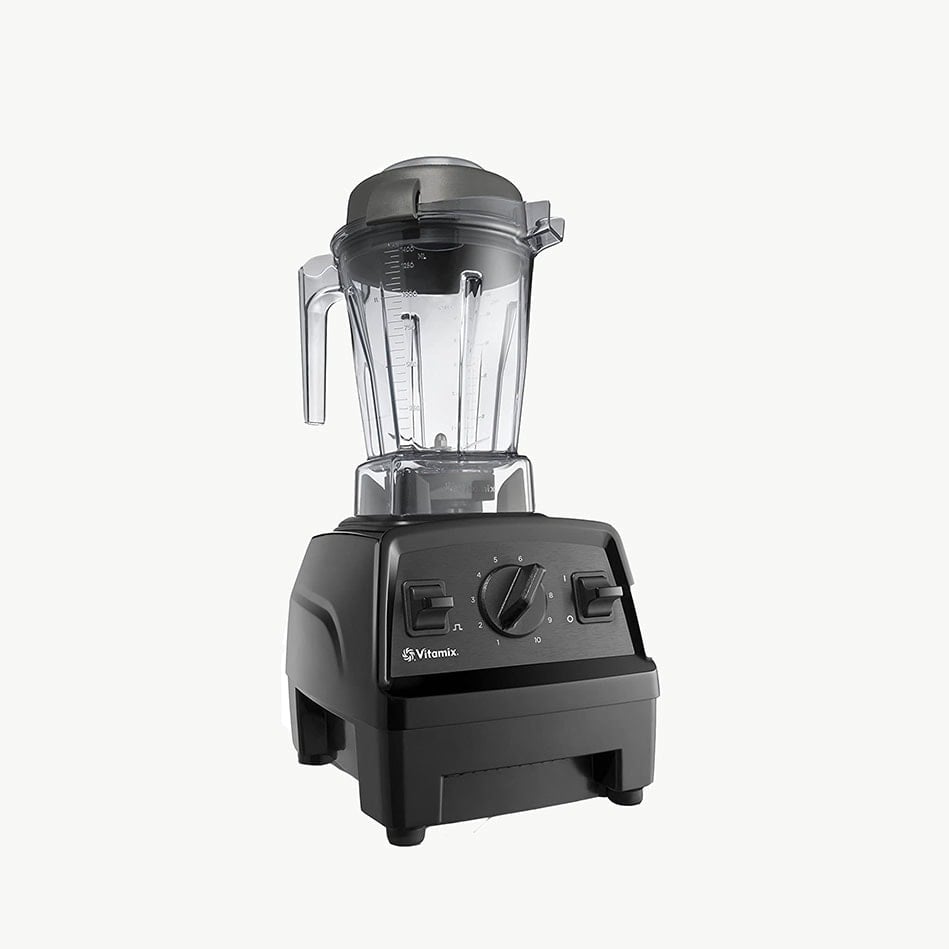 Our Favorite
Blender
Looking to upgrade your blender? Check out our favorite u003ca href=u0022https://rstyle.me/+MawyBo_J0smyQgaxdwtFDAu0022u003eVitamix Blenderu003c/au003e. It's our favorite high-speed blender perfect for making smoothies, soups, and nut butter.
Buy Now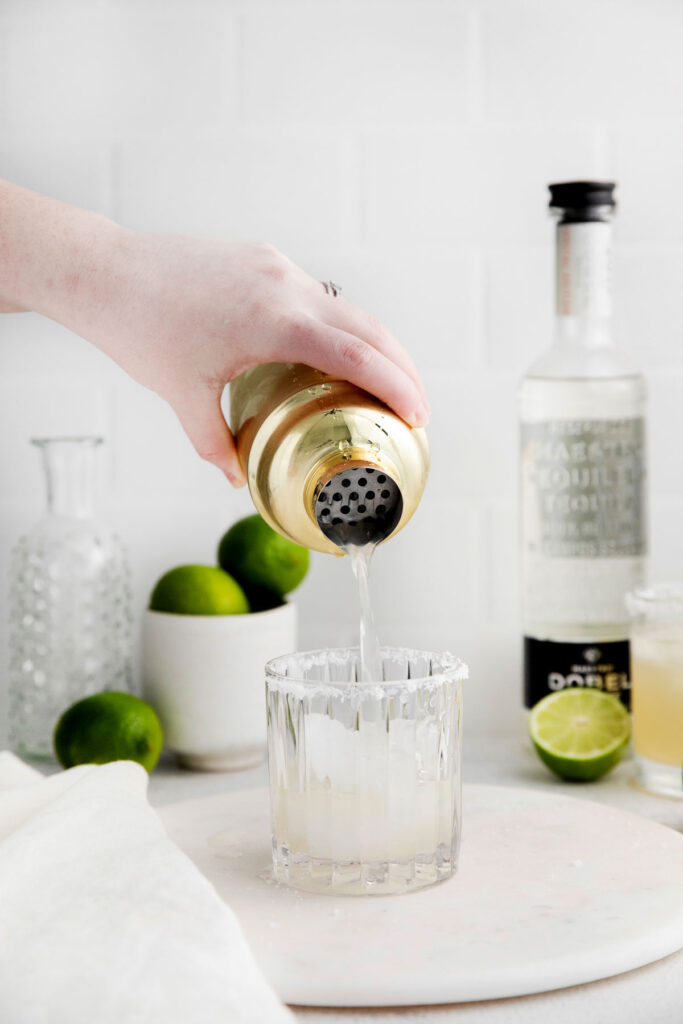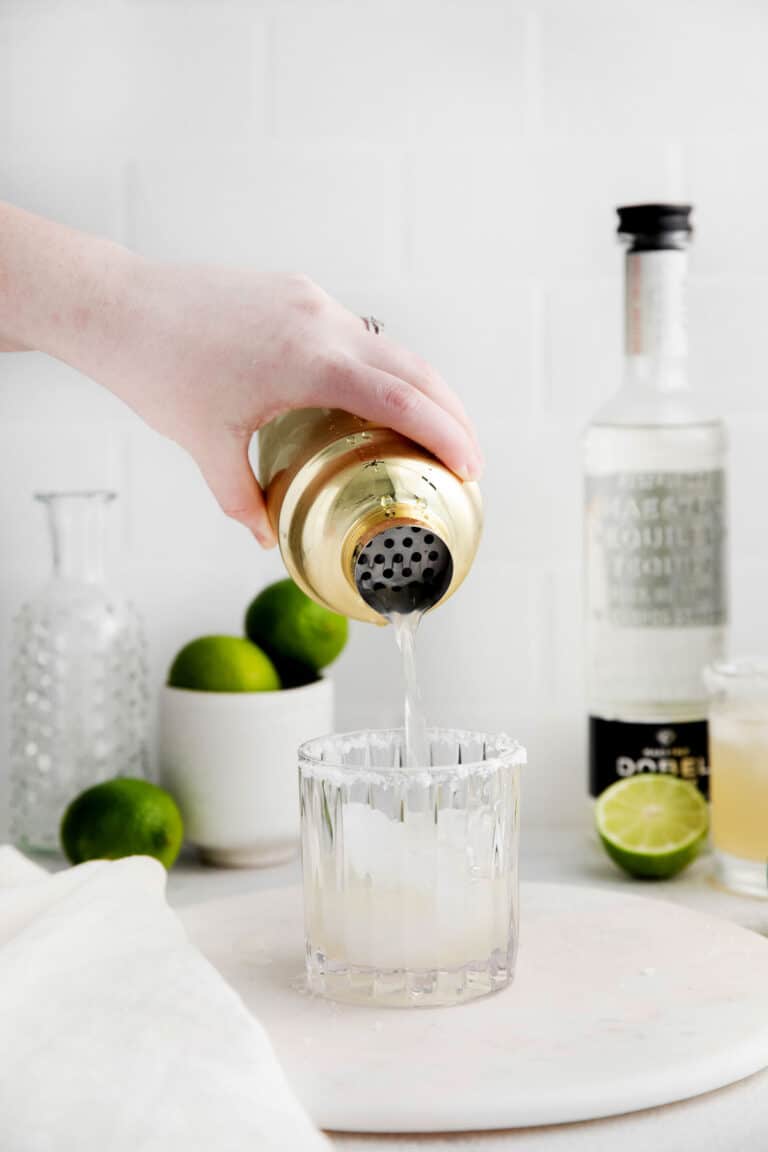 What to Serve with a Classic Margarita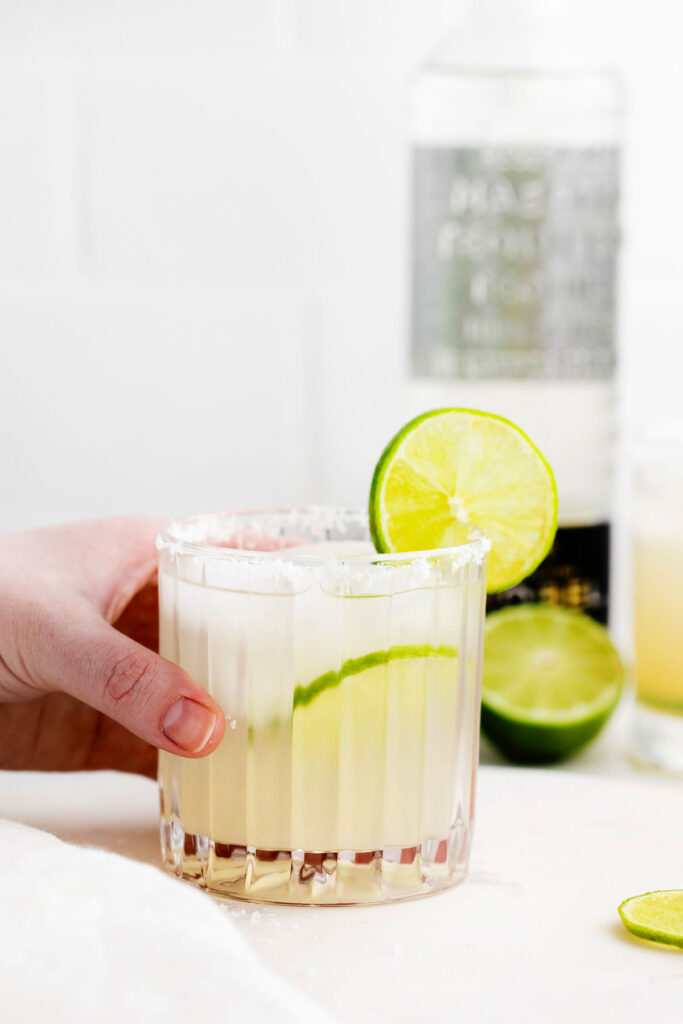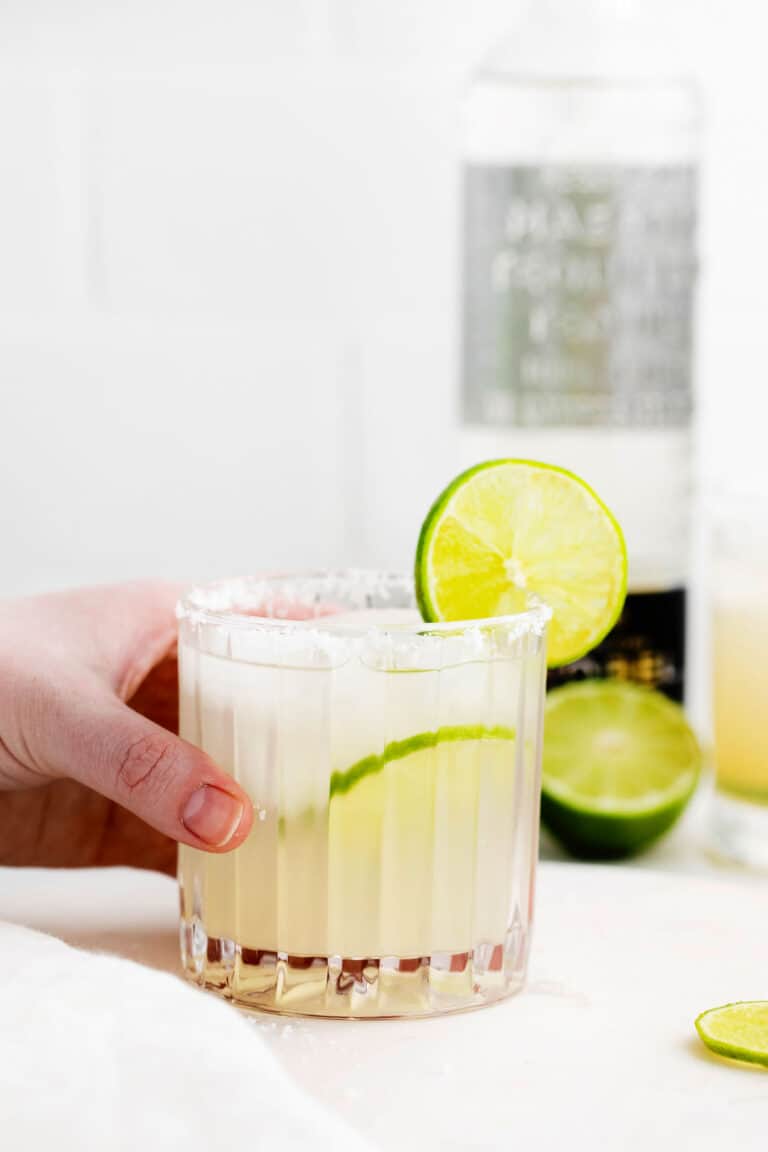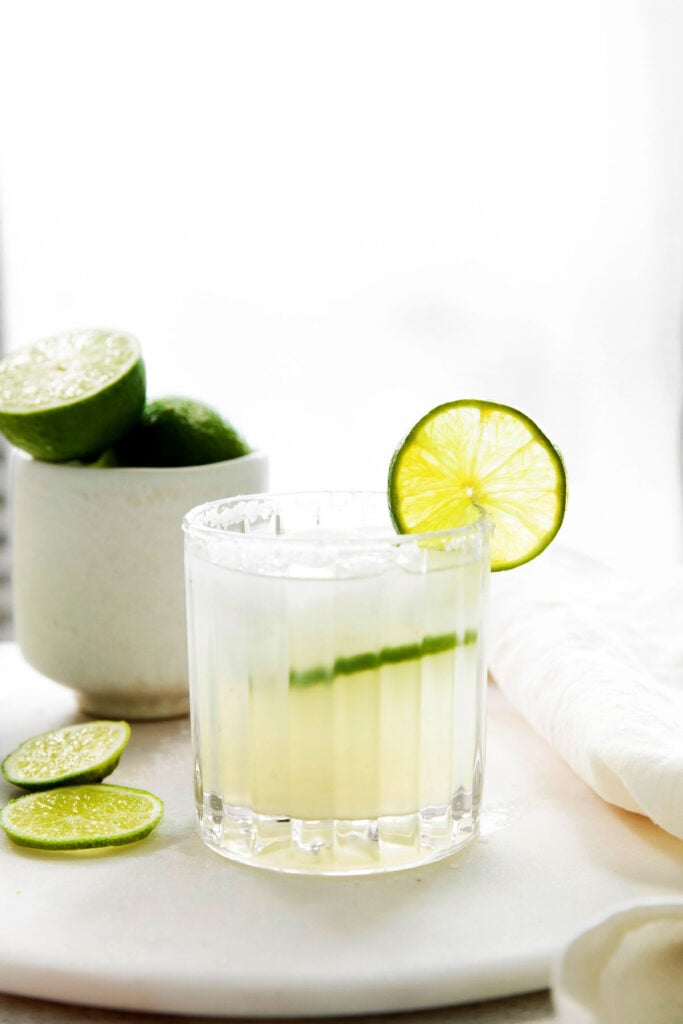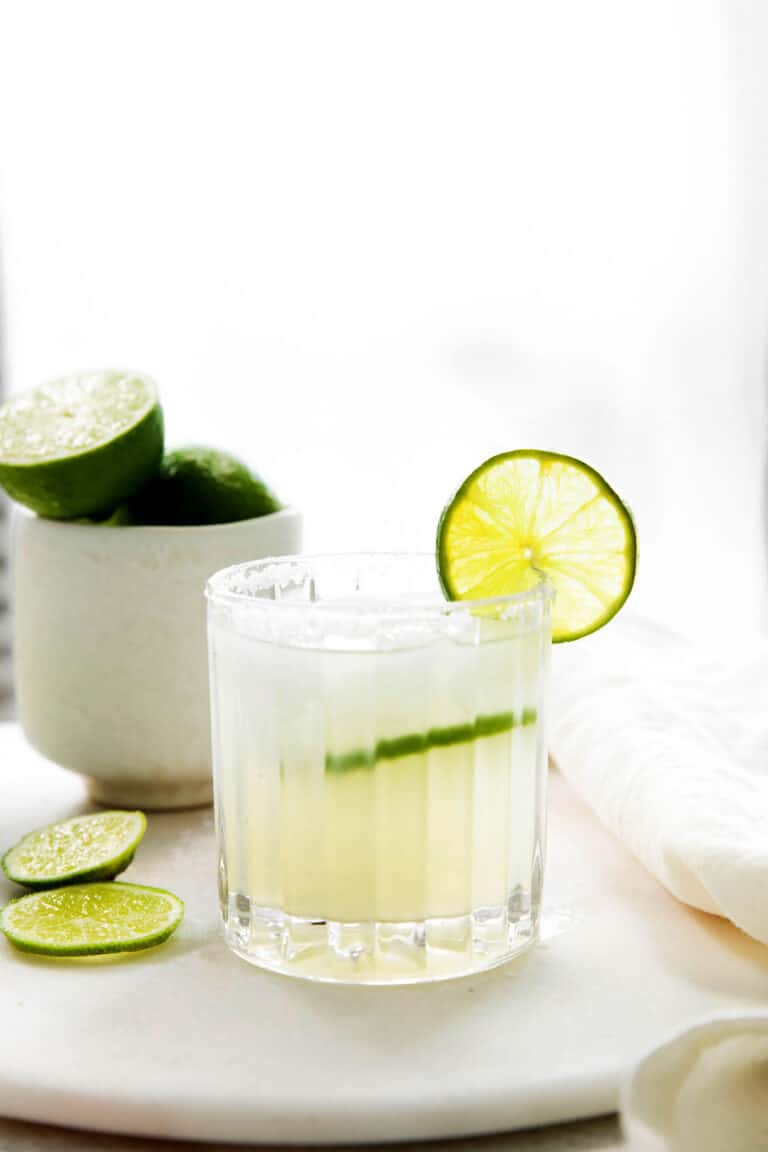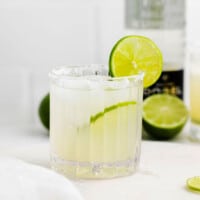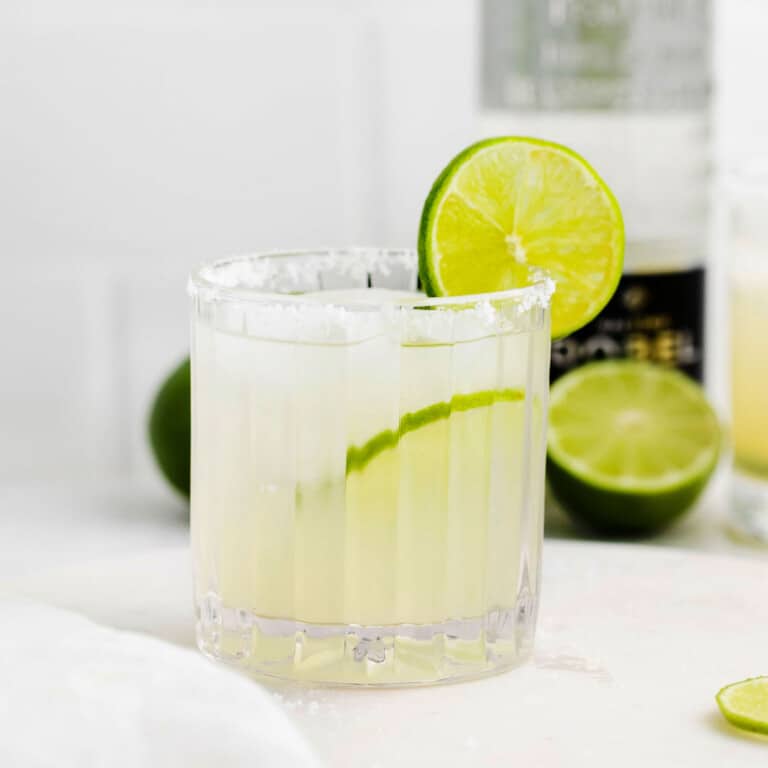 Ultimate Homemade Margarita Recipe
This homemade margarita is refreshing, easy to make, and made with freshly squeezed lime juice. Does it get any better than that?
Ingredients
2

oz.

high-quality tequila

1

oz.

fresh lime juice

~2 limes

1

oz.

orange liquor

we used Triple Sec

½

tablespoon

agave syrup

or more to taste
Instructions
Place a handful of ice in a cocktail shaker. 

Then, add tequila, lime juice, orange liquor, and agave syrup to the cocktail shaker and close. Shake the ice with the margarita to mix all ingredients together.

Add a handful of ice to a glass and pour in the margarita. Garnish with fresh lime wedges.
Nutrition facts
Calories:
269
kcal
Carbohydrates:
48
g
Protein:
0
g
Fat:
0
g
Fiber:
0
g
Sugar:
20
g