Simple syrup is a must to keep on hand for cocktails and cakes. Wondering how to make simple syrup? All you need is water, sugar, and a saucepan.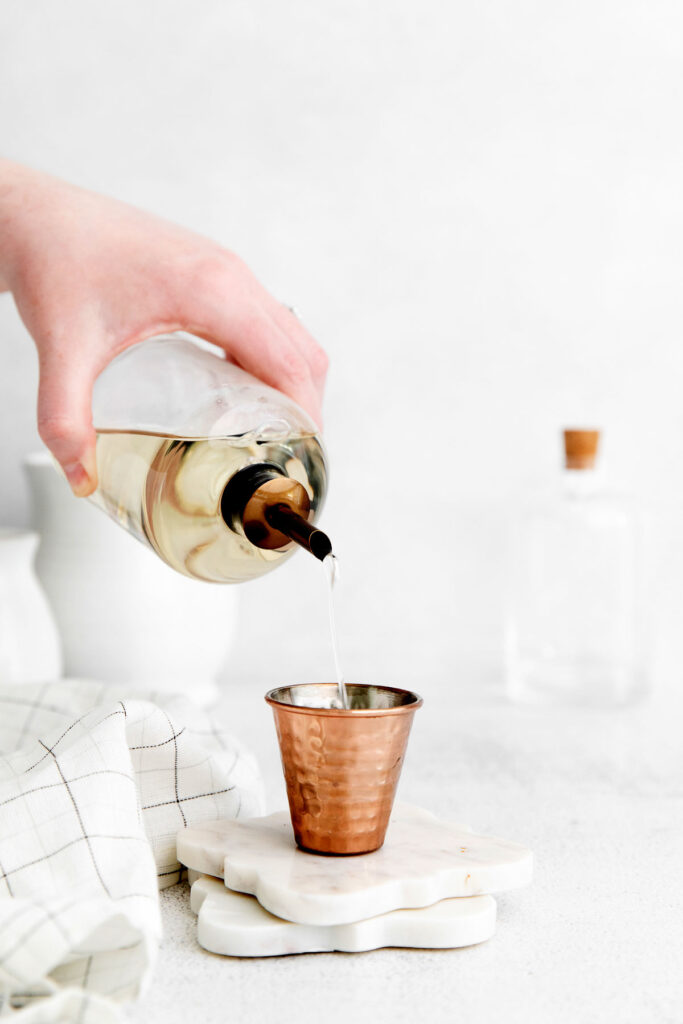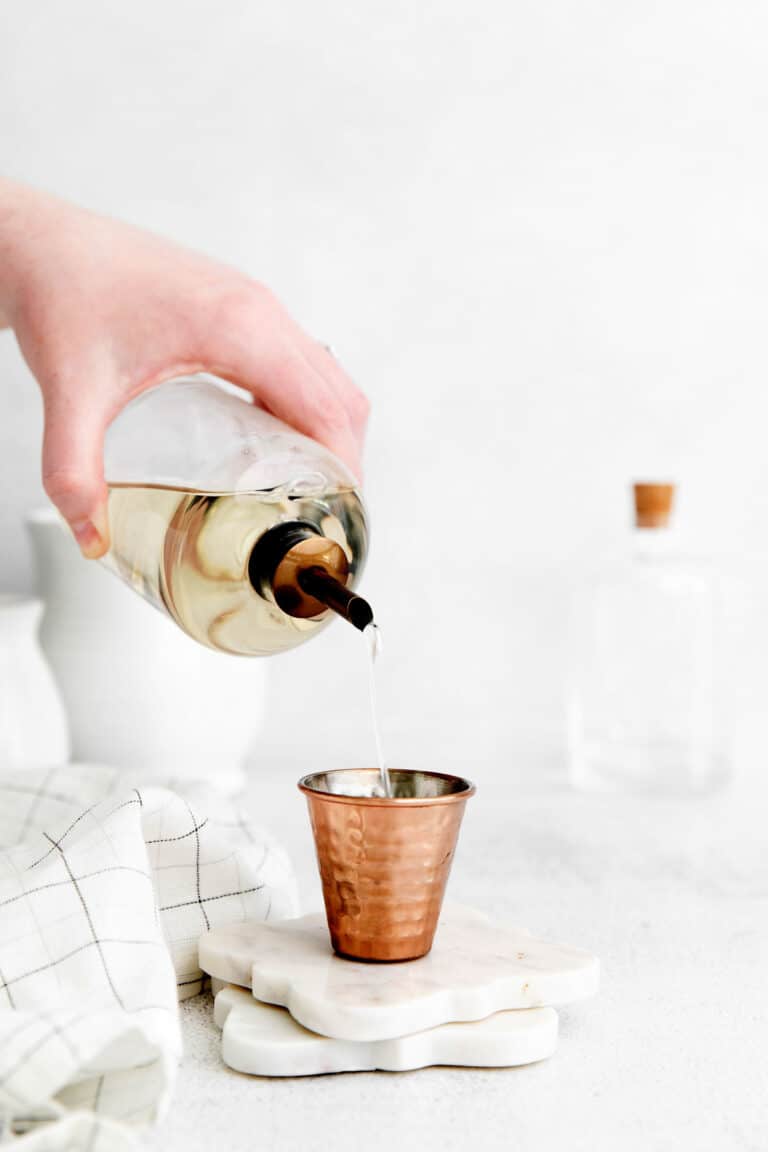 Whether you're a cocktail connoisseur or an at-home baker, simple syrups are an easy way to add sweetness to whatever you are making.
Some of our most popular cocktail recipes such as our strawberry daiquiri and mint julep use a basic simple syrup as the sweetener. Simple syrups are great for cocktails because a simple syrup is liquid and mixes easily with other liquids.
What is simple syrup?
Simple syrup is a liquid sweetener made up of 1 part sugar to 1 part water. The most common sugar used in a simple syrup is white sugar.
Simple syrup ratio
The ratio of sugar to water in order to make simple syrup is 1:1. This ratio is true for most sugars (granulated and liquid).
What is a simple syrup used for?
Simple syrups are most commonly used in cocktails as a sweetener but also used in many baking recipes such as cakes and pies.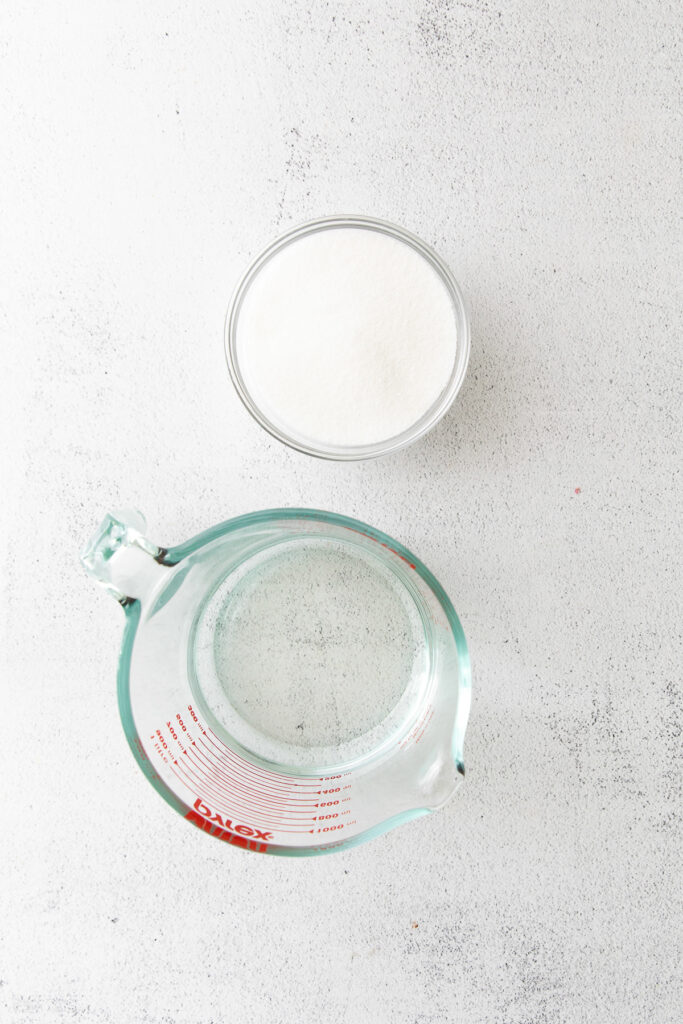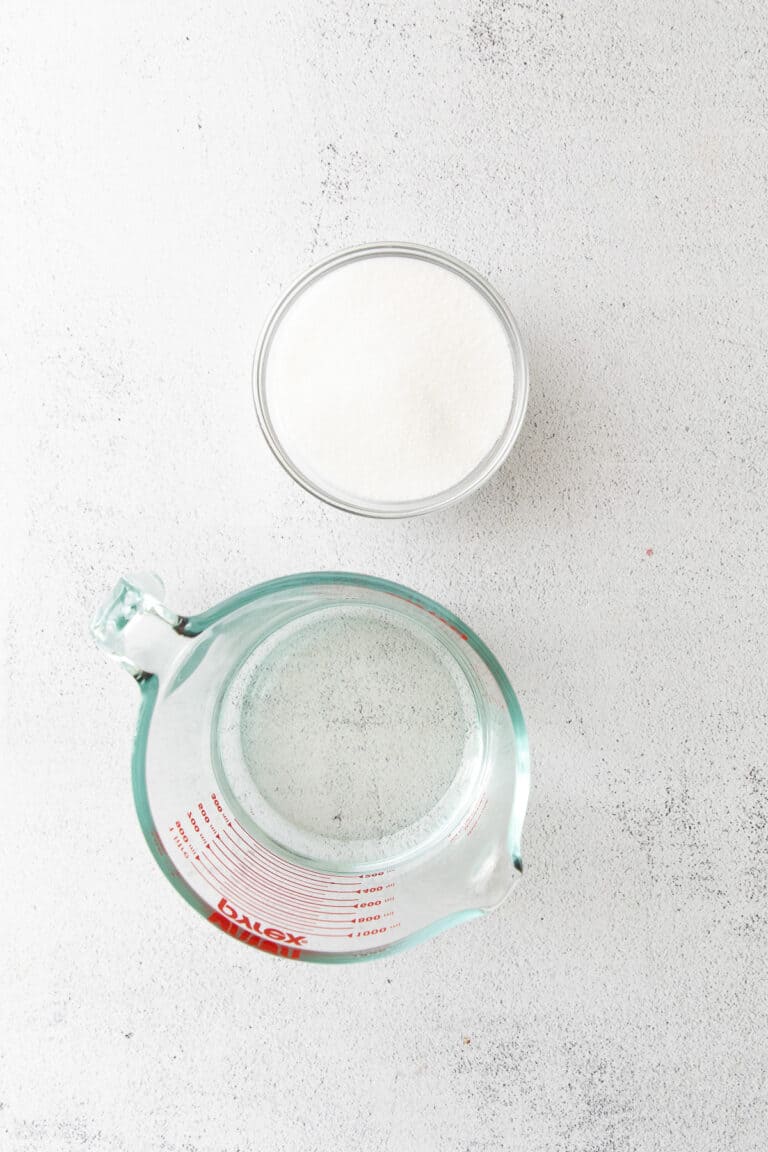 How to Make Simple Syrup
Got 10 minutes? Great! Then, you can make a simple syrup in your own home.
What You Need
Easy Instructions
Assemble: First, measure out 1 cup of sugar and 1 cup of water and place them into a small saucepan.
Boil: Bring sugar and water to a bowl, stirring frequently.
Simmer: Turn heat down to low and let simmer until the sugar fully dissolves.
Let Cool: Let simple syrup cool completely before transferring into a jar or container and storing in the fridge.
Can I use a different kind of sugar?
The great thing about simple syrup is that it works with any kind of sugar. And, not just granulated sugar, but liquid sweeteners like honey and maple syrup too! Feel free to sub the following sugars 1:1 for white sugar:
honey
brown sugar
maple syrup
agave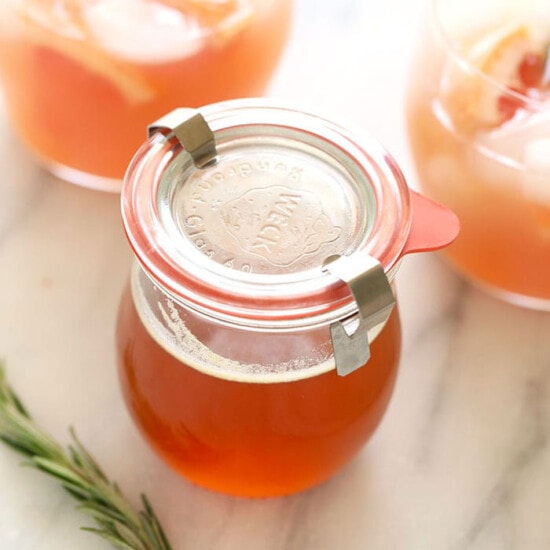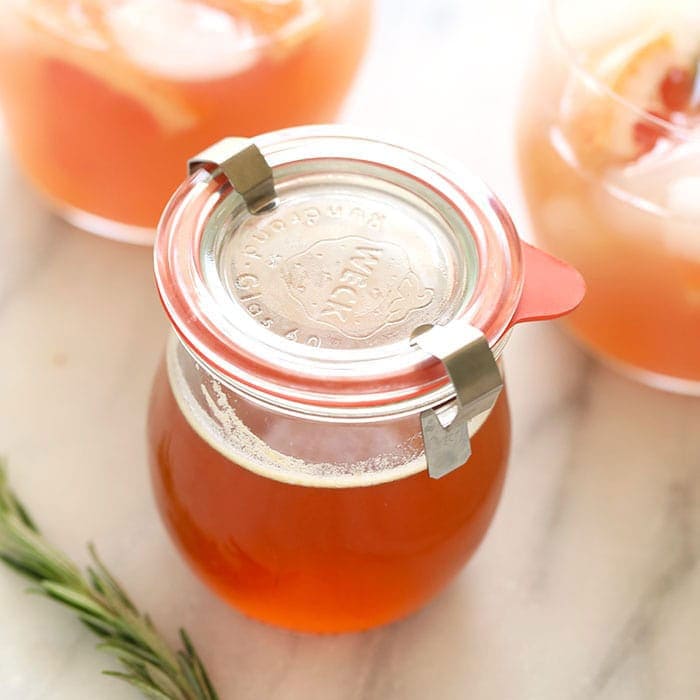 Try it!
Honey Simple Syrup
Our go-to honey simple syrup recipe is an excellent all-natural simple syrup and so easy to make. It's delicious in cocktails, lemonade, and even in some baking recipes!
Get Recipe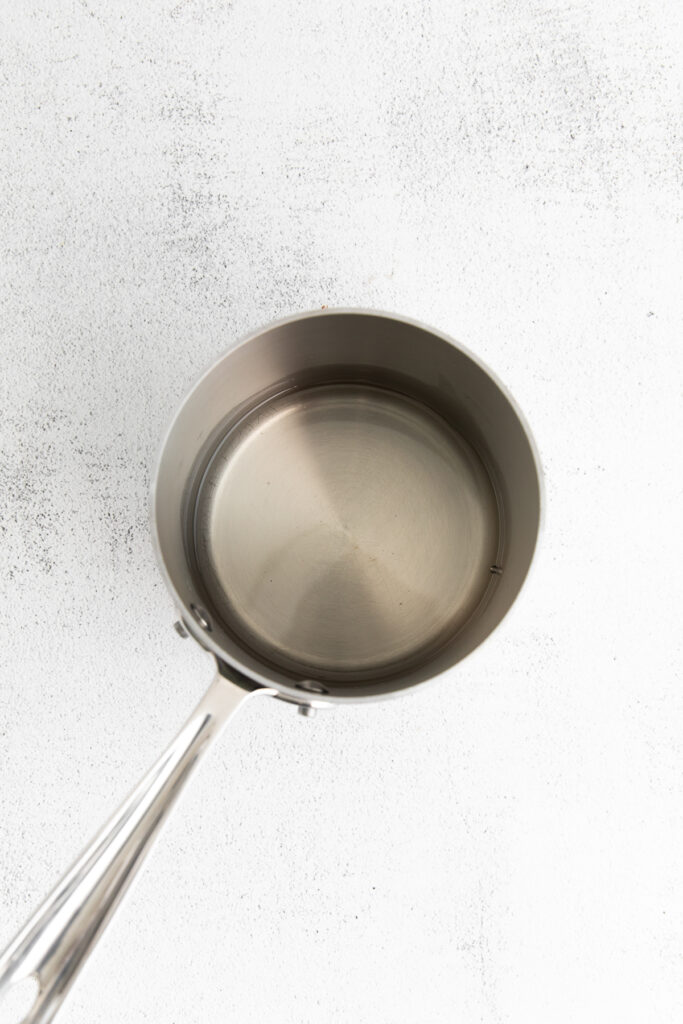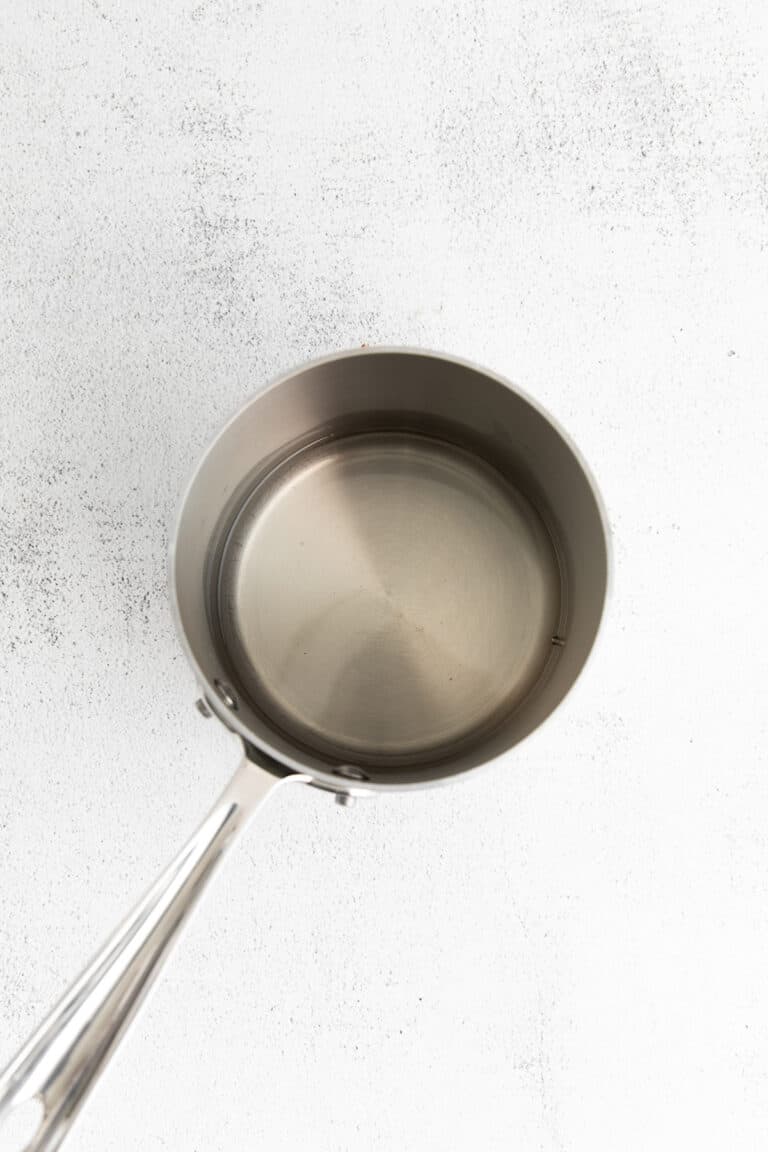 Flavor Variations
Looking to make flavored simple syrup? It's one of our favorite things to do with cocktails! All you have to do is simmer your "flavors" and strain them before chilling.
Per 1 cup of sugar and 1 cup of water use the following flavor adds:
fresh mint (2-4 sprigs)
fresh rosemary (2-4 sprigs)
citrus peel: orange, lemon, or lime (peel from 1/4 the fruit)
cinnamon sticks (1 stick)
fresh thyme (2-4 sprigs)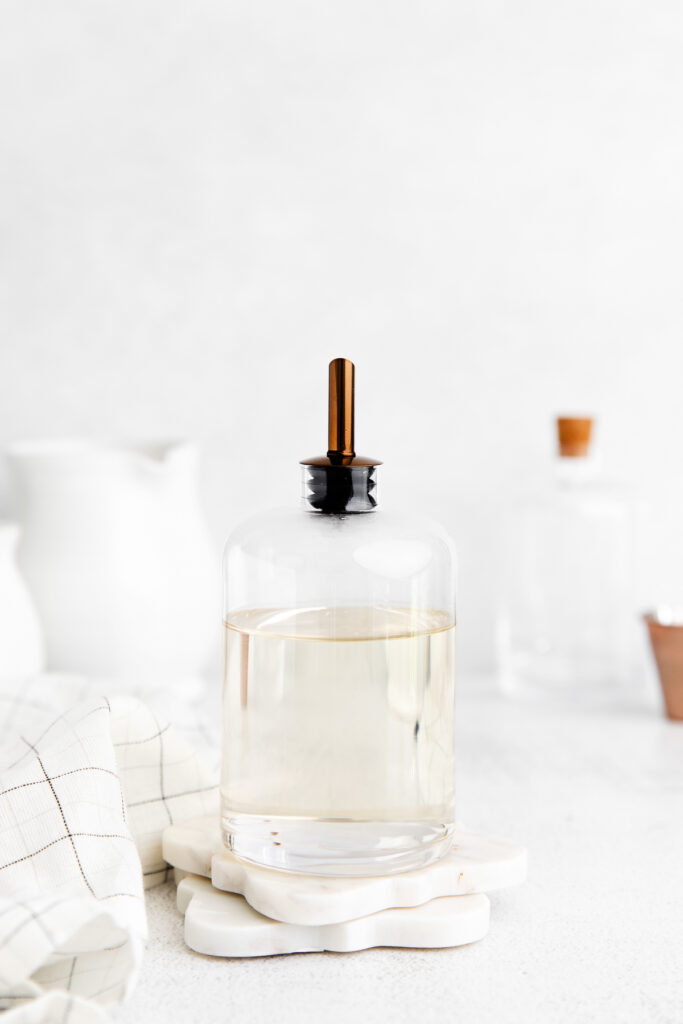 How much simple syrup should I use in my cocktail?
Typically simple syrups are used to not only sweeten cocktails, but to also cut the bite of alcohol. Use anywhere from 1 to 2-oz. simple syrup per drink. You can always use more, to taste.
Favorite Cocktails with Simple Syrup
Strawberry Daiquiri: Blend up your own strawberry daiquiri recipe at home for the most delicious frozen cocktail ever. This strawberry daiquiri is made with frozen strawberries, rum, and a simple syrup.
Skinny Margarita: Our signature skinny margarita recipe is made with 4 simple ingredients: lime juice, tequila, ice, and your choice of honey or agave simple syrup!
Mint Julep: Whip up our go-to mint julep recipe for a deliciously easy take on this classic cocktail. All you need is 3 ingredients, and ice to serve over. Cheers!
Blood Orange Margarita: This refreshing blood orange margarita recipe comes together with just 5 ingredients and is a gorgeous cocktail to make any time of year!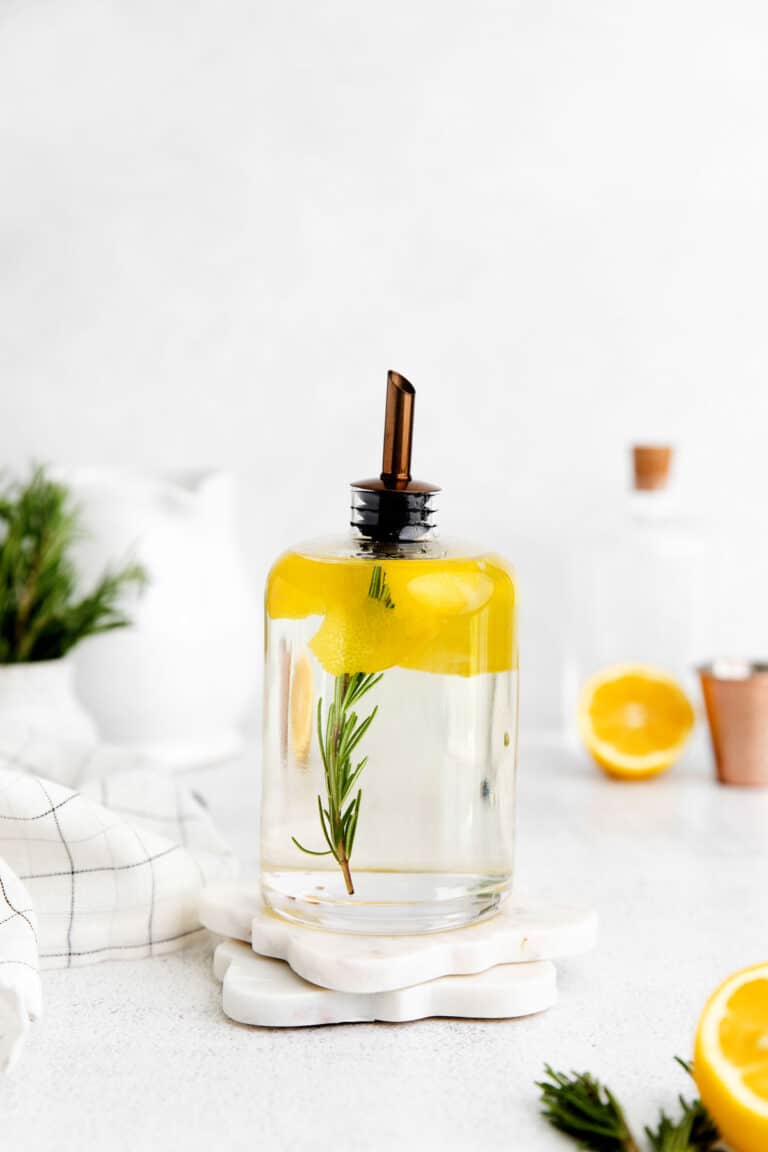 Storage
Let your simple syrup cool completely, then transfer it into an airtight container such as a jar and store it in the fridge.
We actually used a cute oil/vinegar pourer to store our simple syrup!
How long does simple syrup last in the fridge? Homemade simple syrup will last up to 2 weeks in the fridge.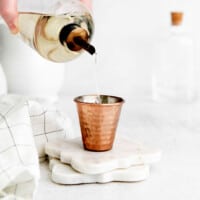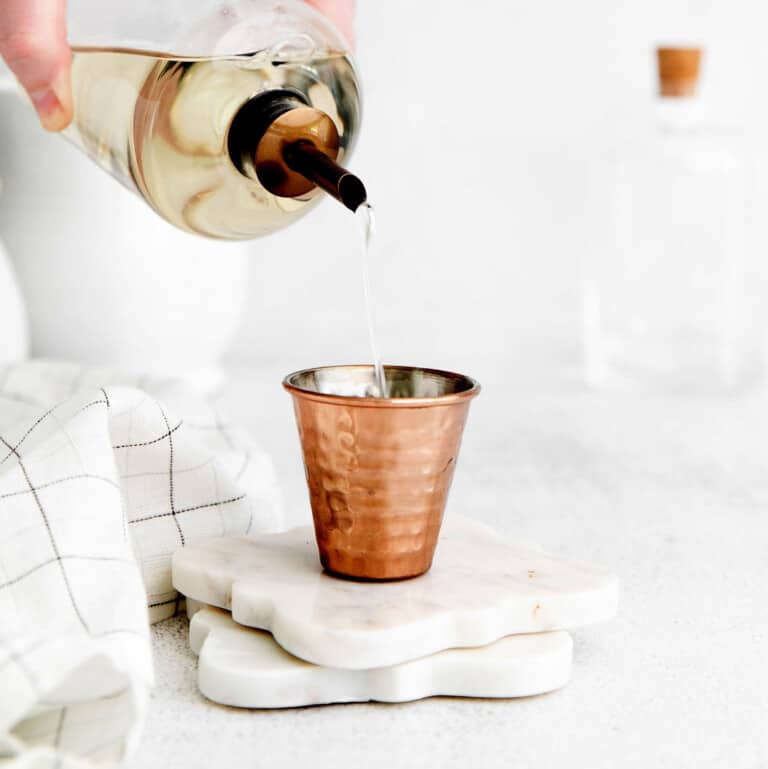 How to Make Simple Syrup
Learn how to make simple syrup in less than 10 minutes with just water, sugar, and a saucepan!
Instructions
Place water and sugar in a small saucepan.

Heat over medium/high heat and continually whisk until the sugar dissolves.

Remove simple syrup from the heat and let cool completely.
Nutrition facts
Calories:
97
kcal
Carbohydrates:
25
g
Protein:
0
g
Fat:
0
g
Fiber:
0
g
Sugar:
25
g