Make this winning chili cheese dip for the big game and your guests will gobble it up. It really is the best chili cheese dip recipe!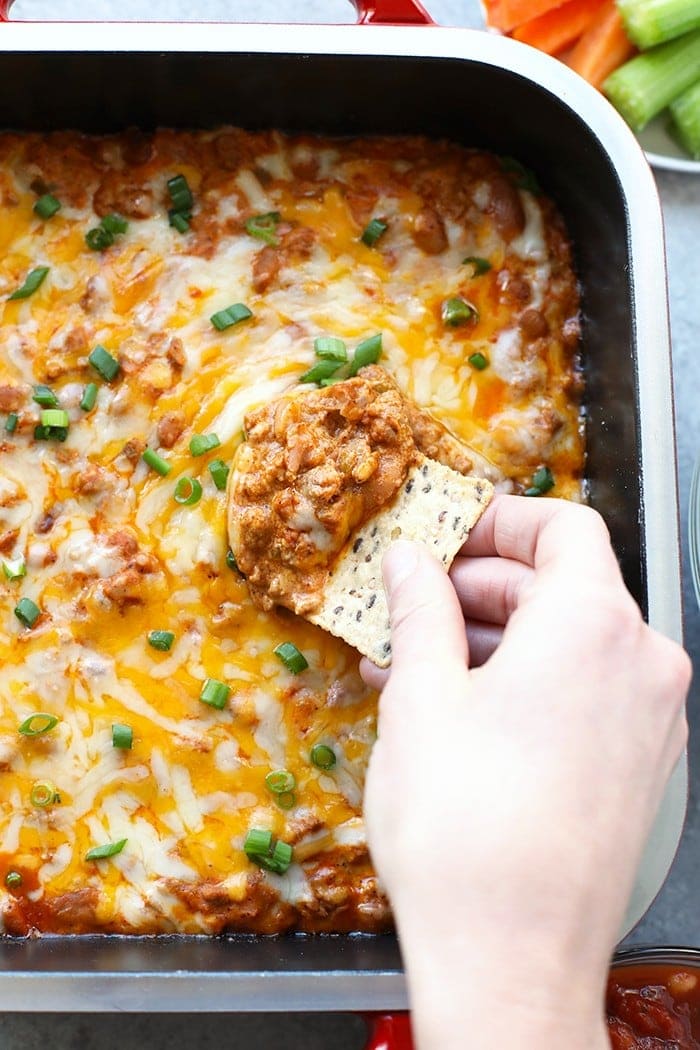 The Best Game Day App
Chili cheese dip really is the greatest game day appetizer of all time. It's cheesy and eaten with a chip…need I say more?
Serves a Crowd: This savory appetizer serves anywhere from 6-8. Need to serve more? This recipe can be easily doubled or tripled to really serve a crowd.
Made in less than 30 minutes: If you're in a pinch to make an app for game day, this recipe takes just under a half-hour!
Healthy!: Made with a handful of healthy swaps, you won't feel an ounce of guilt noshing on this chili cheese dip recipe!
For this recipe, you'll need a large skillet as well as a 9×9-inch baking dish. If you have a 10-inch cast-iron skillet, that works too. Plus, then you don't have to use more than one dish!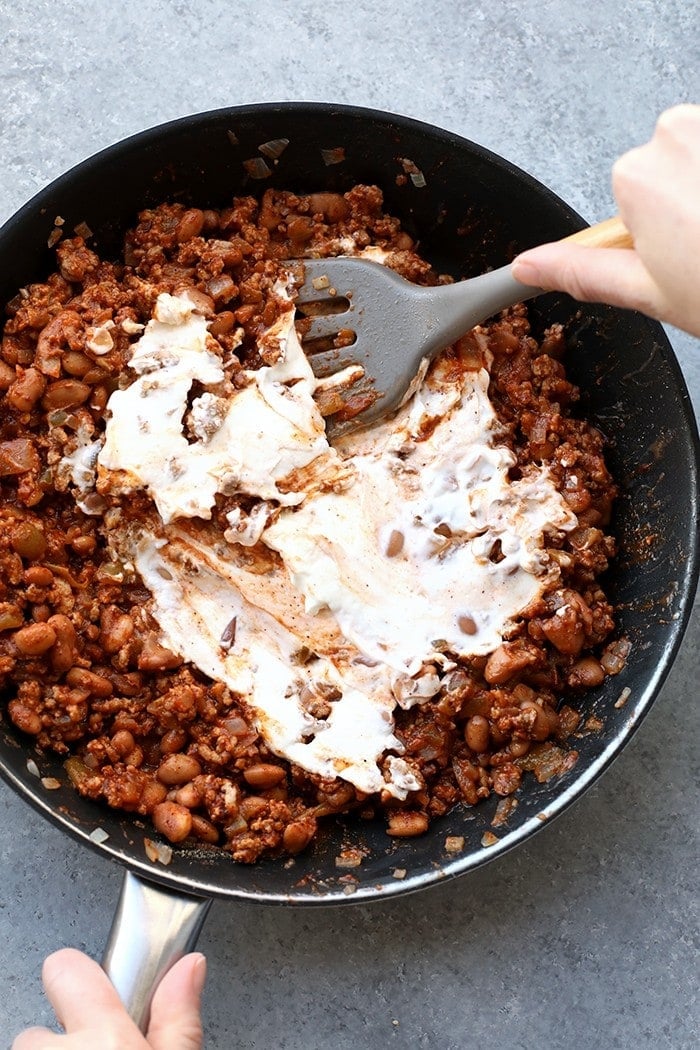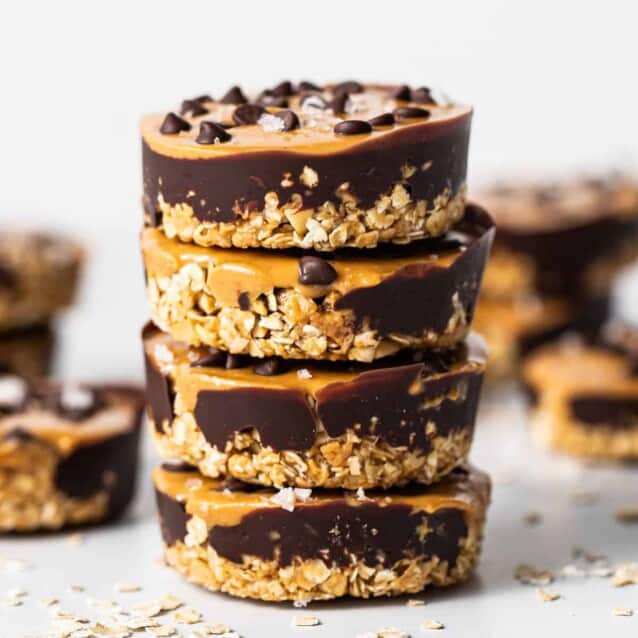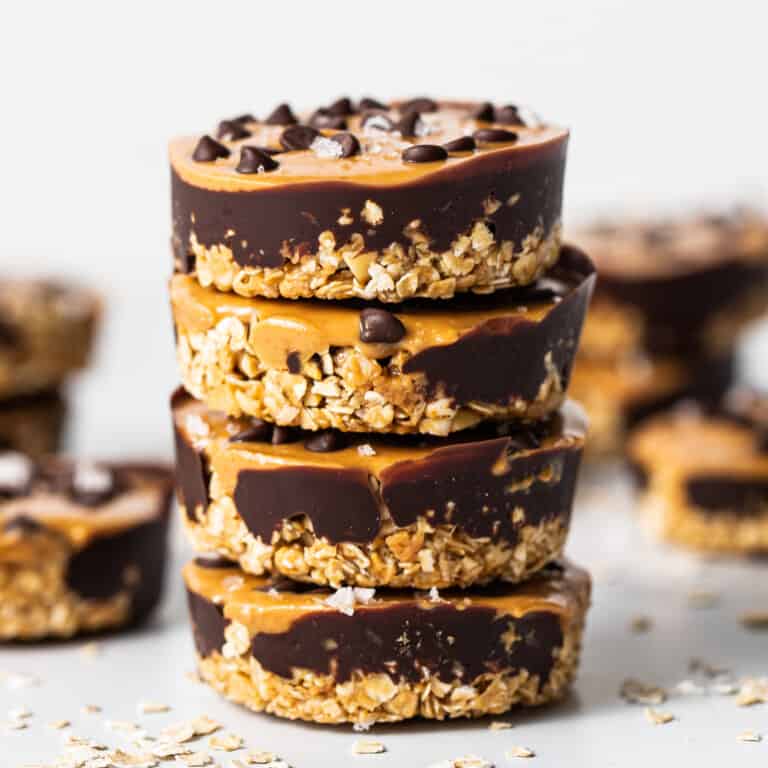 Get our Top 10 5-Star Recipes!
Join our email list for new recipes and BONUS: get our top 10 ⭐️⭐️⭐️⭐️⭐️ recipes e-book!
Main Ingredients
Ground turkey: the ground turkey in this recipe is light, savory, and really does the trick for adding a ton of protein!
Pinto beans: chili isn't chili without the beans…if you ask me! Gran a can of pinto or black beans and you're good to go!
Greek yogurt: Greek yogurt is what makes this dip ultra creamy and the perfect dip to scoop up with a chip!
Spices: The spices in chili cheese dip are very similar to classic chili spices. If you have our homemade blend on hand, feel free to swap out all of the spices for around 2 tablespoons of our mix!
Cheese: Cheese on cheese on cheese! Don't forget to top this recipe with all the shredded cheese. You won't be disappointed!
Why Greek Yogurt?
Girl, we are all about cream cheese, but let me give you a little secret…Greek yogurt is pretty great itself! Greek yogurt is a great sub for cream cheese for a few reasons:
Packs in the protein
Less fat
Creamy as can be!
Want to use cream cheese instead? Feel free to swap the Greek yogurt 1:1 with your favorite cream cheese!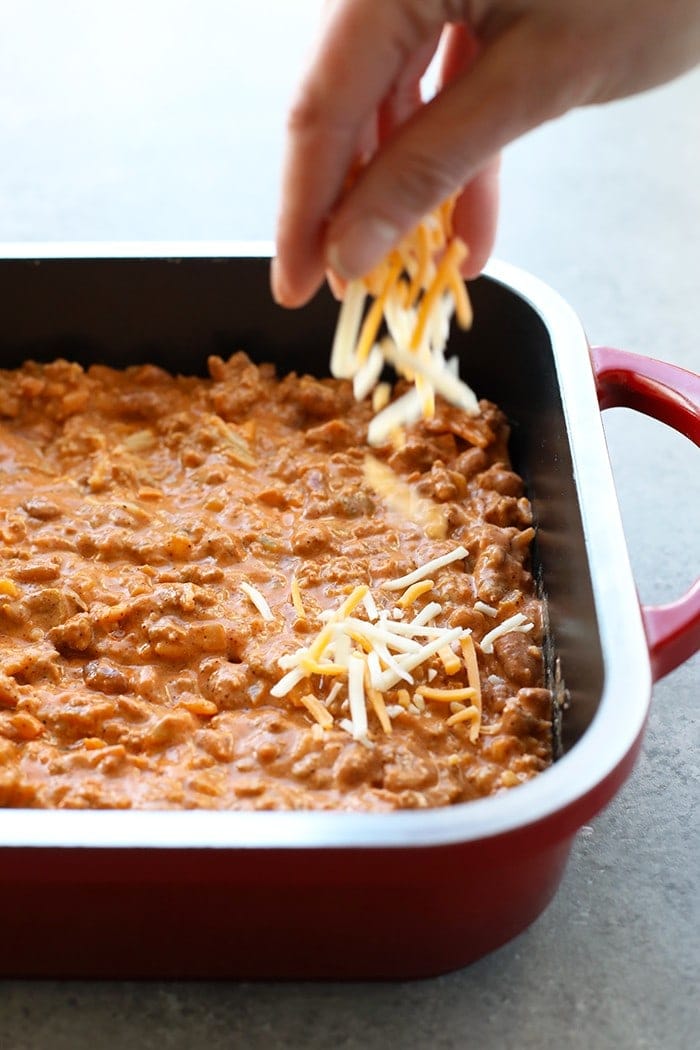 Q&A
Can I use a different meat?
Both ground beef and ground chicken will work the exact same with this recipe. Heck, I bet you could even use Beyond Meat's impossible meat for this recipe!
How do I store leftover chili cheese dip?
Store your leftover chili cheese dip in an airtight glass container in the refrigerator.
How long does chili cheese dip last in the fridge?
Chili cheese dip will last up to 5 days in the fridge.
What are the best chips to use with chili cheese dip?
Any kind of tortilla chip is what we recommend.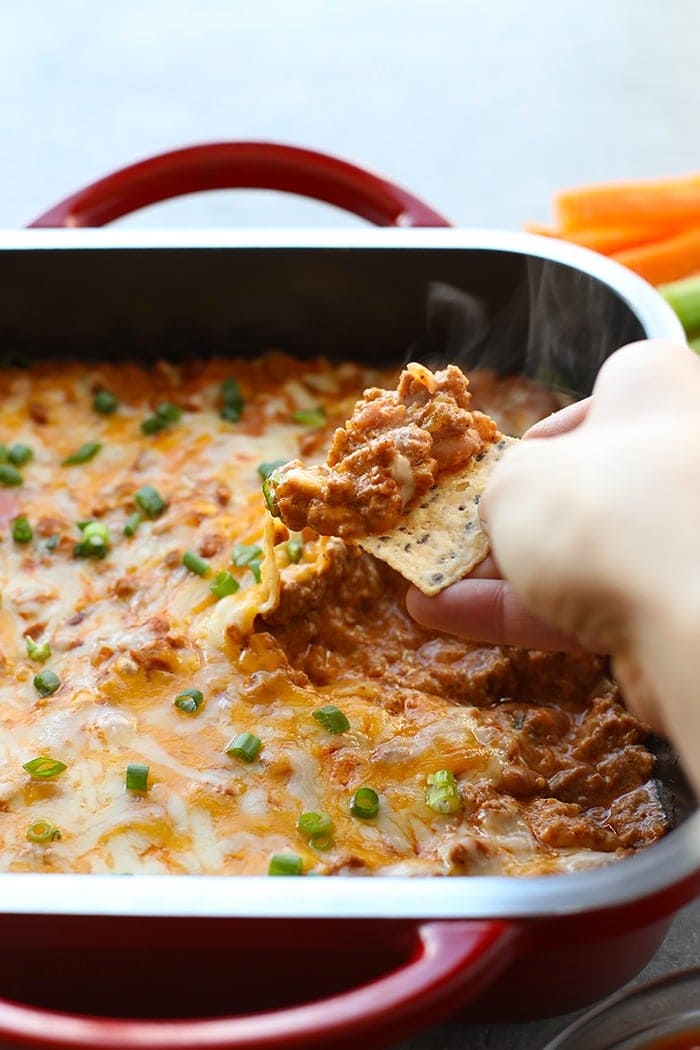 More Dip Recipes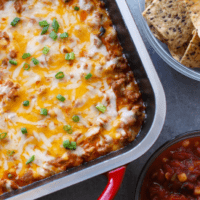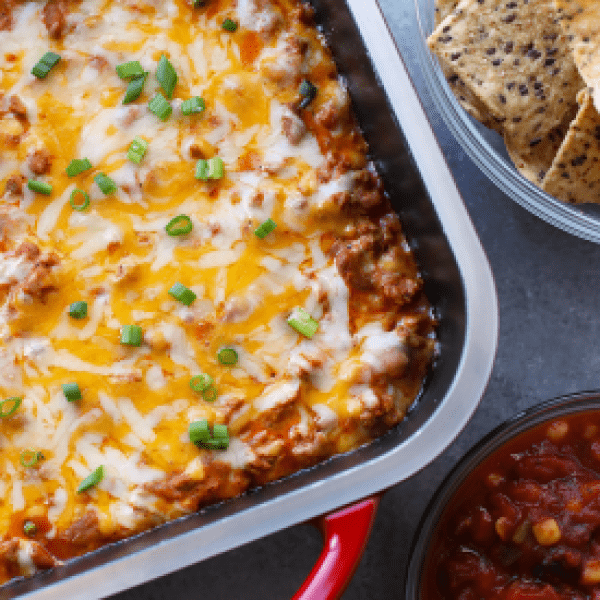 Chili Cheese Dip Recipe
Make this winning chili cheese dip for the big game and your guests will gobble it up. It really is the best chili cheese dip recipe!
Instructions
Preheat oven to 400º and spray a 9x9-inch pan with cooking spray.

Place olive oil on a large frying pan and heat over medium/high heat. When the olive oil is fragrant, add onion and minced garlic and sauté until onions are translucent.

Add ground turkey to the pan and cook for 5-8 minutes or until the meat is fully browned.

Turn heat down to low/medium and add green chiles, tomato paste, pinto beans, and spices. Mix and let cook for 2-3 minutes.

Add Greek yogurt and 1/3 cup cheese into the meat mixture and combine. If you want your dip to be a little bit runnier, feel free to add a few tablespoons of water and that should d the trick!

Transfer into to a 9x9-inch oven-safe baking dish and sprinkle the remaining 1/3 cup of cheese on top.

Bake for 15 minutes or until dip begins to bubble.

Remove from oven and serve with veggies and chips. Enjoy!
Nutrition facts
Calories:
317
kcal
Carbohydrates:
16
g
Protein:
30
g
Fat:
16
g
Fiber:
4
g
Sugar:
2
g