This easy smoked salmon dip is creamy and savory. It's amazing on crackers or used as a sandwich spread. Enjoy!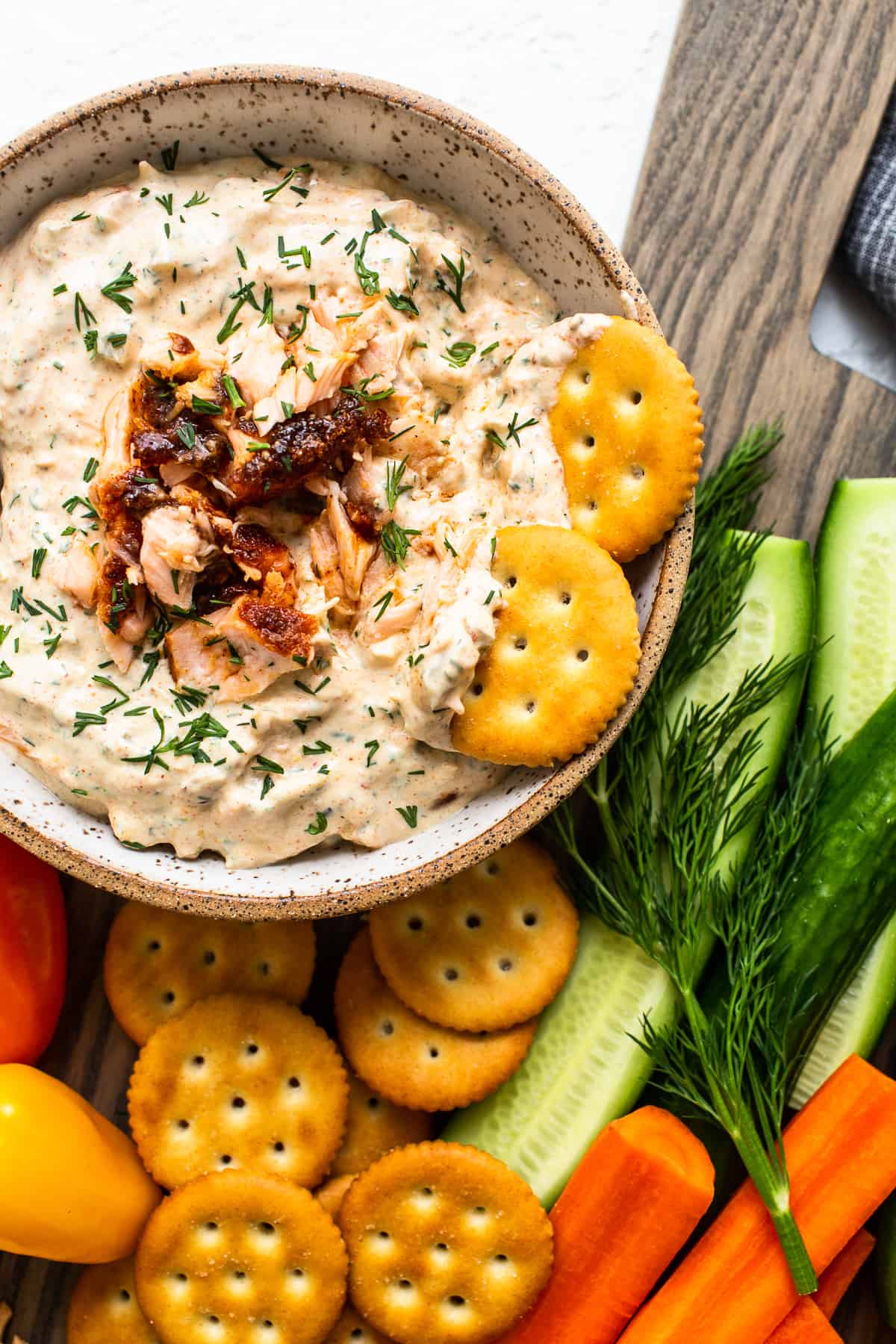 Delicious Smoked Salmon Dip
Let's get dipping, friends! You're going to absolutely love this smoked salmon dip that packs a perfectly smokey salmon flavor, a little crunch, and cream cheesy goodness. Plus, you can whip this up in 15 minutes flat. Name a better appetizer?!
Featured Ingredients
Greek yogurt
Cream cheese
Olive oil
Fresh lemon juice
Salt & pepper
Worcestershire sauce
Chopped fresh dill
Whole grain mustard
Dill pickles
Smoked paprika
Tabasco (or your favorite hot sauce!)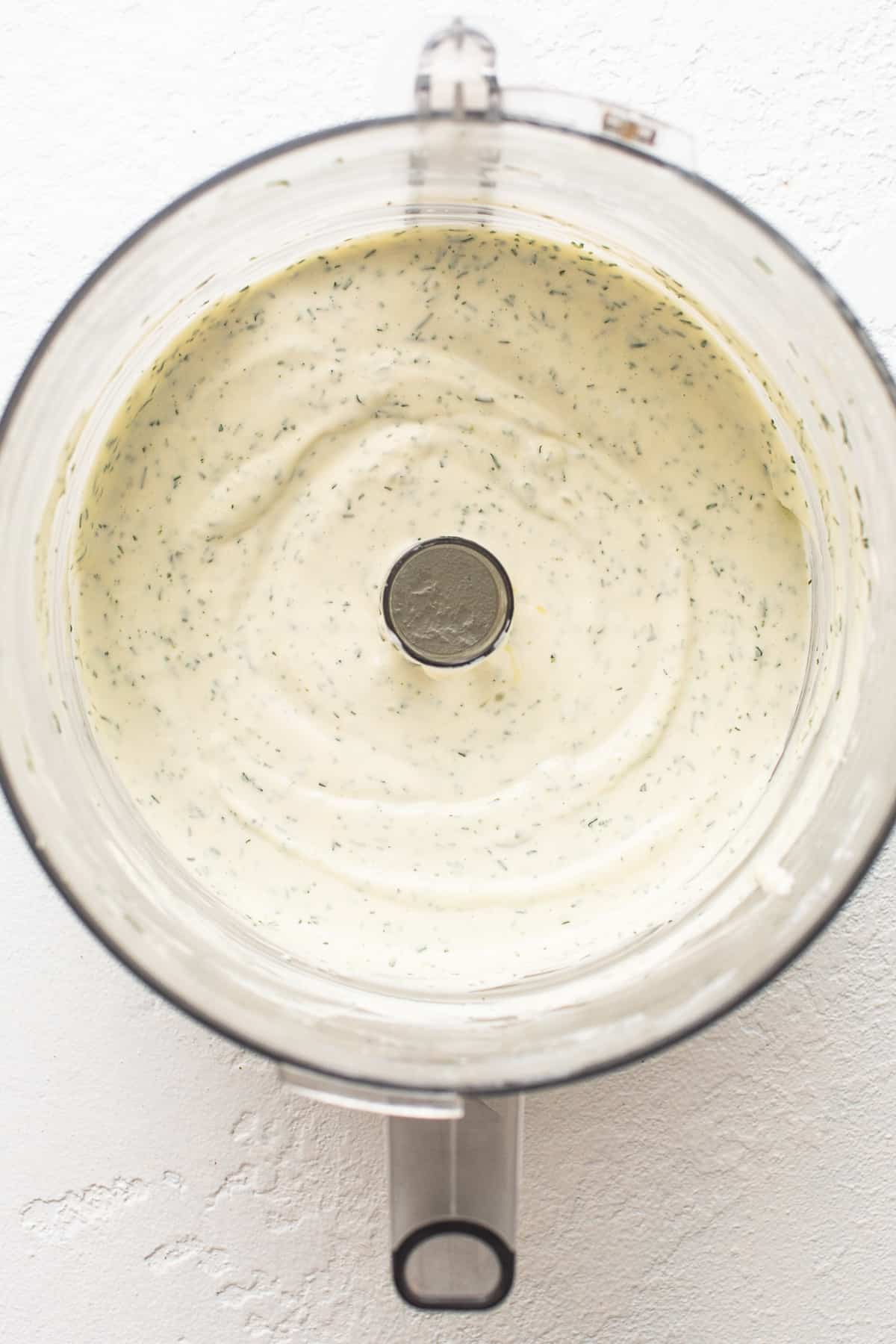 How to Make Smoked Salmon Dip
Start with a Food Processor
Add the Greek yogurt, cream cheese, olive oil, lemon juice, ½ teaspoon of salt, and Worcestershire sauce to a food processor and process until smooth, combined, and creamy. Next, add the fresh dill to the food processor and pulse until combined.
Scoop Mixture into a Bowl
Use a spatula to scrape the cream cheese mixture into a large bowl. Add the whole grain mustard, pickles, paprika, tabasco, black pepper, and ½ teaspoon of salt to the bowl and mix until combined.
Add Salmon
Finally, add the flaked smoked salmon into the bowl and mix to combine.
Taste & Enjoy!
Taste the smoked salmon dip and if the dip needs more salt and if so, add the remaining salt to the dip. Garnish the dip with fresh dill and serve with your favorite crackers.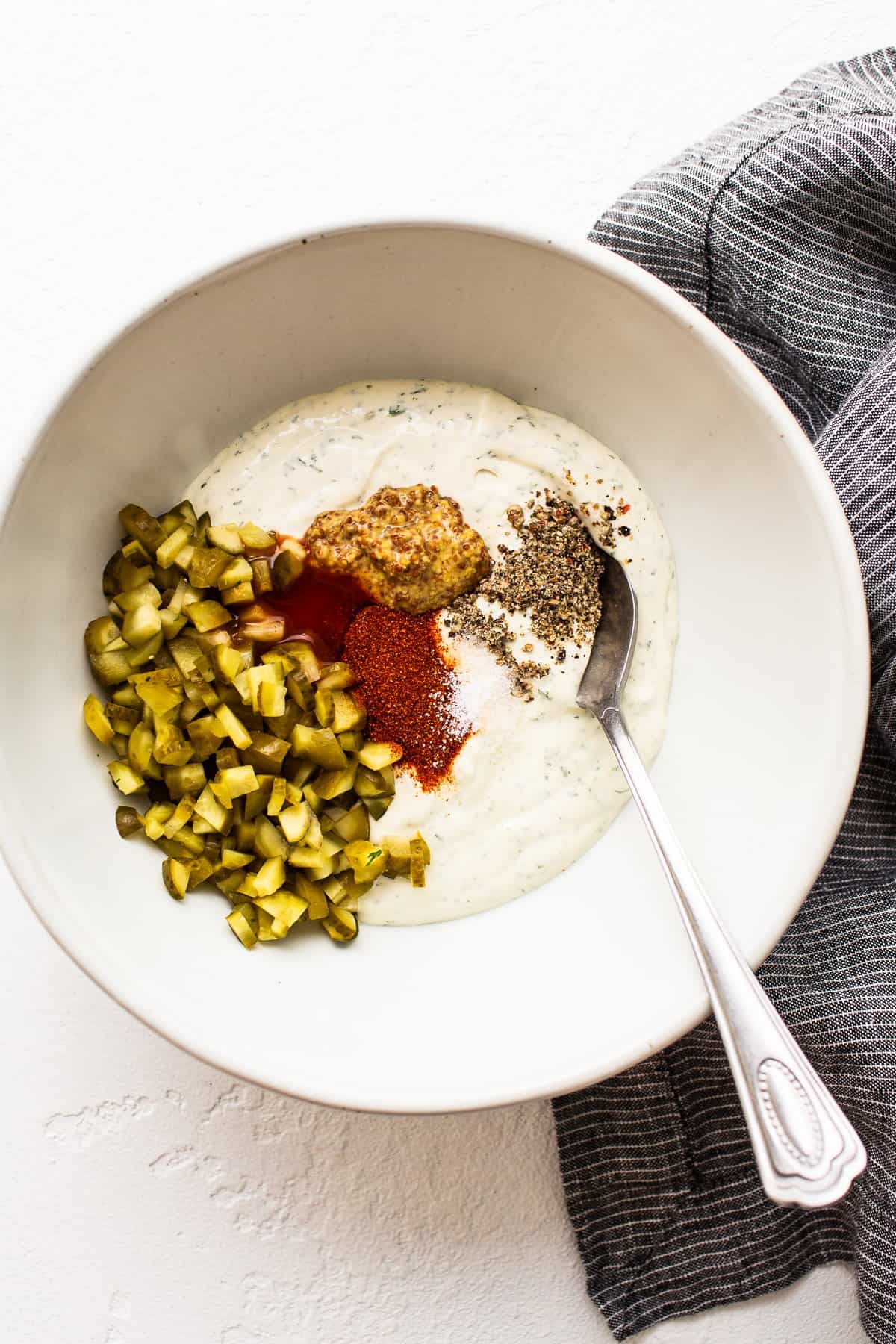 Top Tips for Smoked Salmon Dip
Try different varieties of smoked salmon! We use our smoked salmon in this recipe but feel free to use any variety of smoked salmon you'd like. Just be aware that it will alter the flavor of the dip a bit, and you may need to add more salt.
Add additional flaked salmon for garnish: We love how garnishing the top of this dip with a little extra flaked salmon adds dimension and highlights the star ingredient — salmon, of course!
Double or triple to serve a crowd: Because this smoked salmon dip only calls for 4 oz. of smoked salmon, might we recommend doubling or tripling the batch to serve a crowd? Even if you only have 8 oz. of smoked salmon, you can easily double this dip.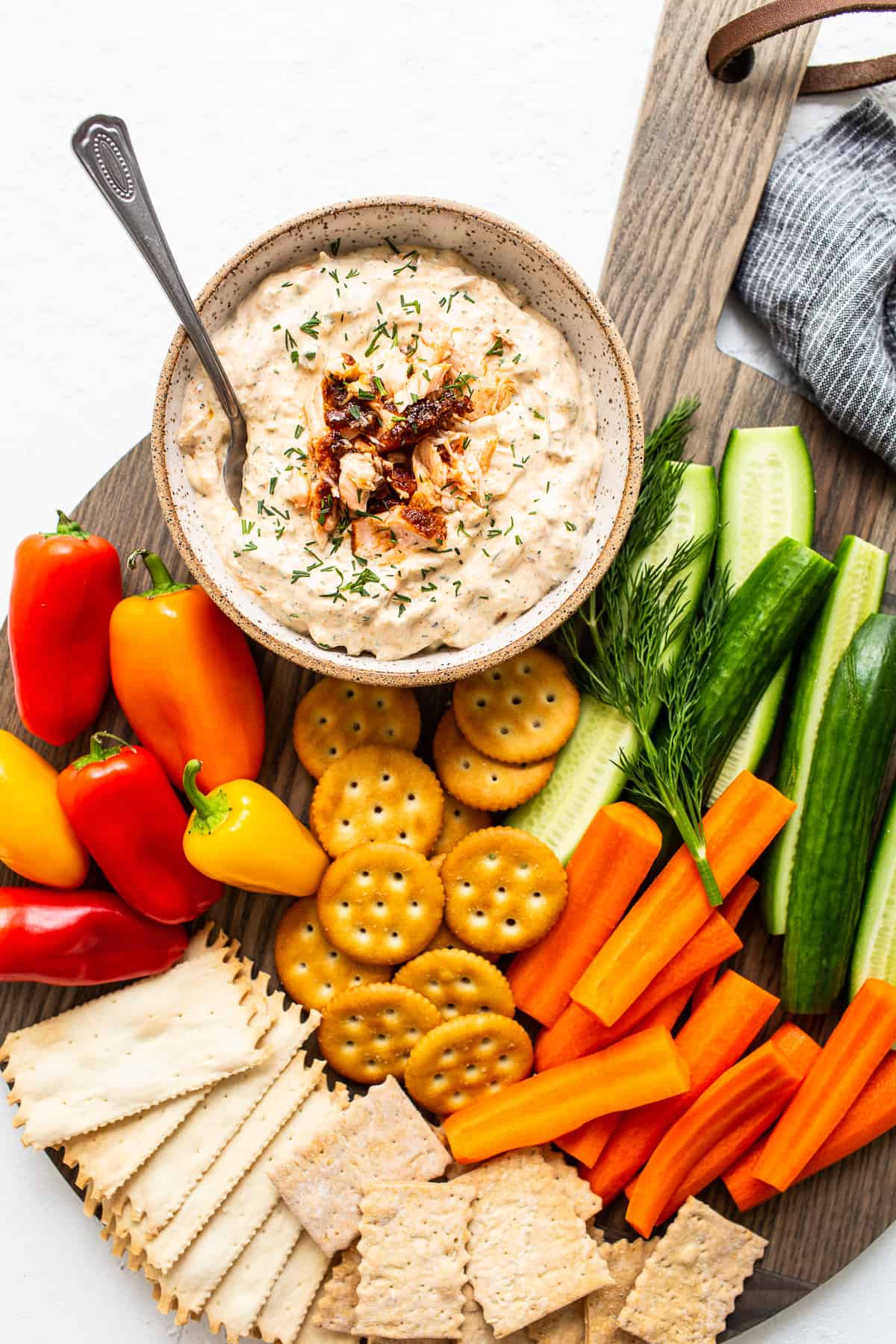 Storage
Store this smoked salmon dip in an air-tight container in the fridge for up to 5 days.