I finally finished re-categorizing every single recipe on the blog so that they show up organized and pretty in my recipe section. This required me to categorize them (because these didn't transfer over form Blogger), set a featured image, and reformat the post because the spacing got wacked! While going through all 500+ posts, I came to the conclusion that I have lost a lot of personality along the way. Let me explain.
When FFF started, it was purely for fun. I wanted to share healthy recipes with other college students showing them how easy and inexpensive it could be to live a healthy lifestyle during a time in life when beer, little exercise, and late night pizza is the norm. I not only shared recipes (with terrible photos), but I shared workouts, quirky stories, and lots of personal information about myself. I didn't use proper grammar, I spelled out sounds, and I was sarcastic (ie: see vlog circa 2011 below). FFF has completely changed since then. Things blossom over time and that's the way life is. I couldn't be happier that I chose to explore food photography and recipe creation for FFF because it has allowed me to quit my full-time job and be my own boss.
However- looking back at my old posts I miss that quirky, sometimes vulgar little shit I used to be on FFF. I'm not saying that I have 0 personality on the blog these days, but I definitely hold back on personal stories, inappropriate jokes, and non-food related content. I had a really long skype date with Davida yesterday, who reminded me that it is OKAY to be yourself and have an opinion online. She's been reading FFF for almost 3 years…that's almost longer than I've been writing! Anyways- she reminded me that she fell in love with FFF because of my openness, relateability (apparently this isn't a word, but I don't believe it) and variety of content I posted.
So my conclusion. Be yoself, people…on and offline.
---
---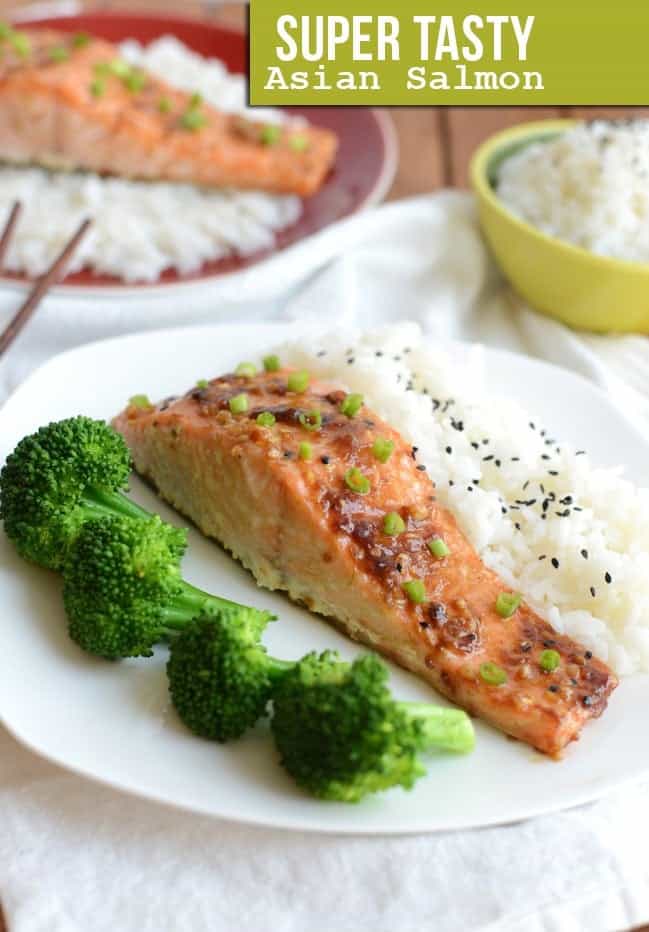 This salmon though!
Got a big ol' thumbs up from Mr. Blake. And you know what it means when that happens….A+ recipe comin' atcha.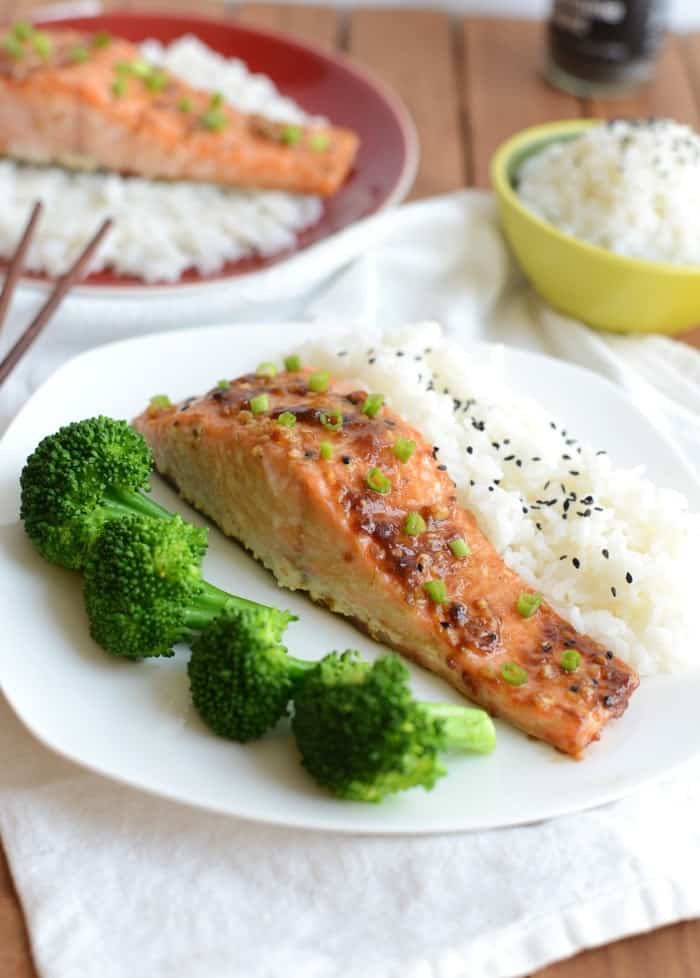 I've been slightly obsessed with sticky white rice. As much as I LOVEEEE brown rice, sticky white rice is just the best ever.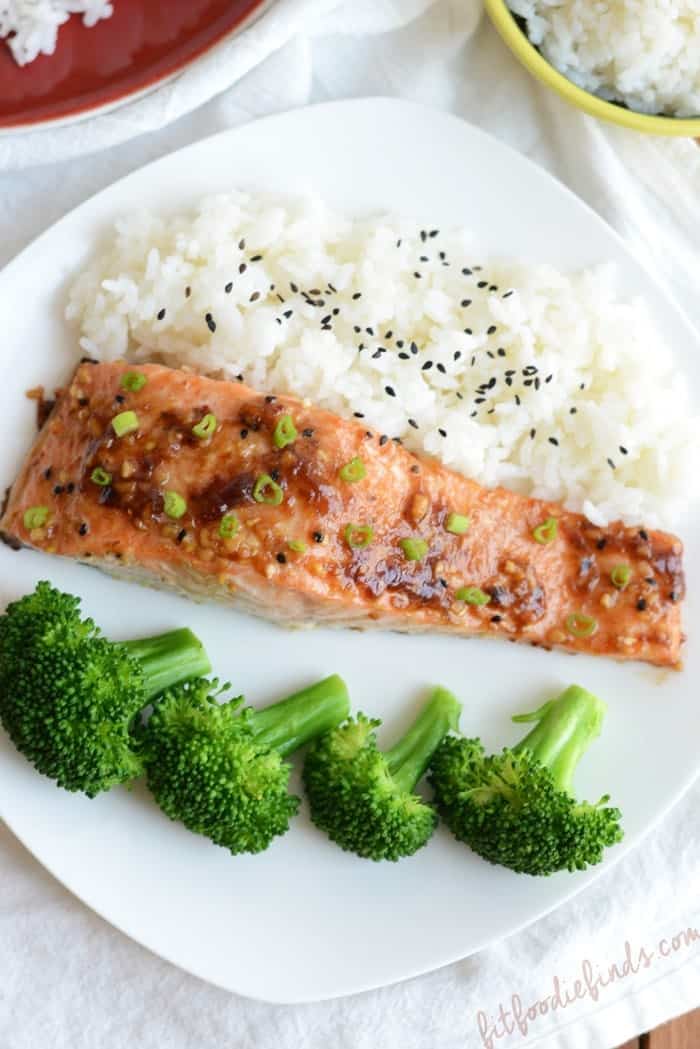 This baked salmon turned out super moist and flakey! It's got an asian zing that's more savory than sweet.
I like to get my salmon directly from the butcher. The fresher the better! I got a little over a pound and sliced into 2 pieces + 1 that that wasn't so pretty. I asked the butcher to keep the skin on because that's how we've always done it in this house!
Super Tasty Asian Salmon via FitFoodieFinds.com
Mix together the marinade, brush it on, let it sit, and bake! Salmon is actually one of the simplest meats to prep and cook, especially if you are baking it.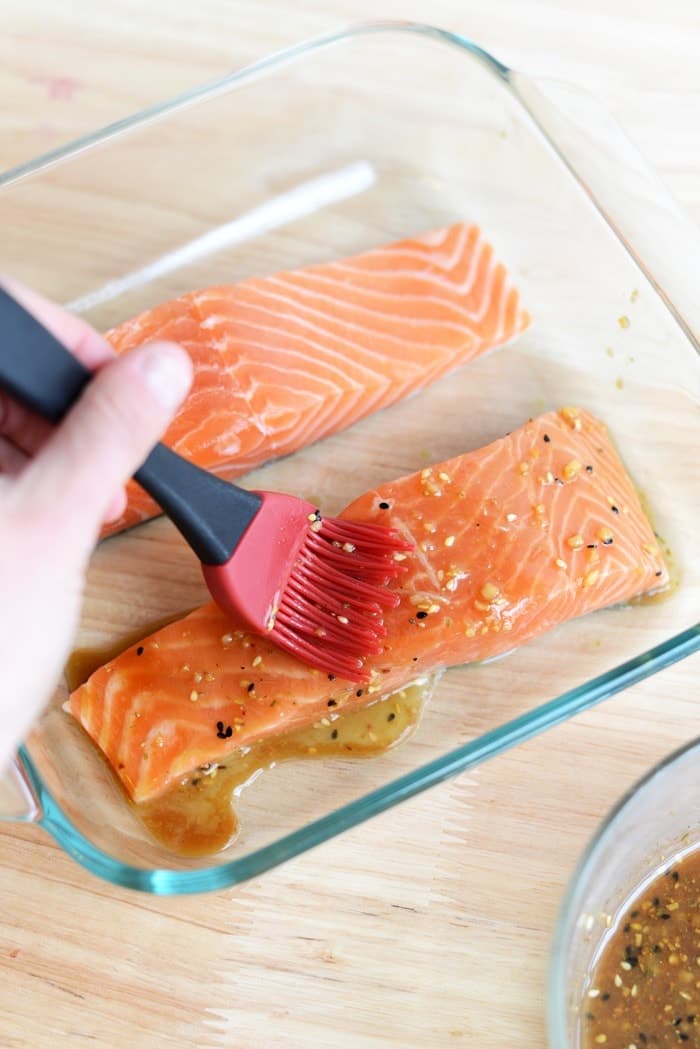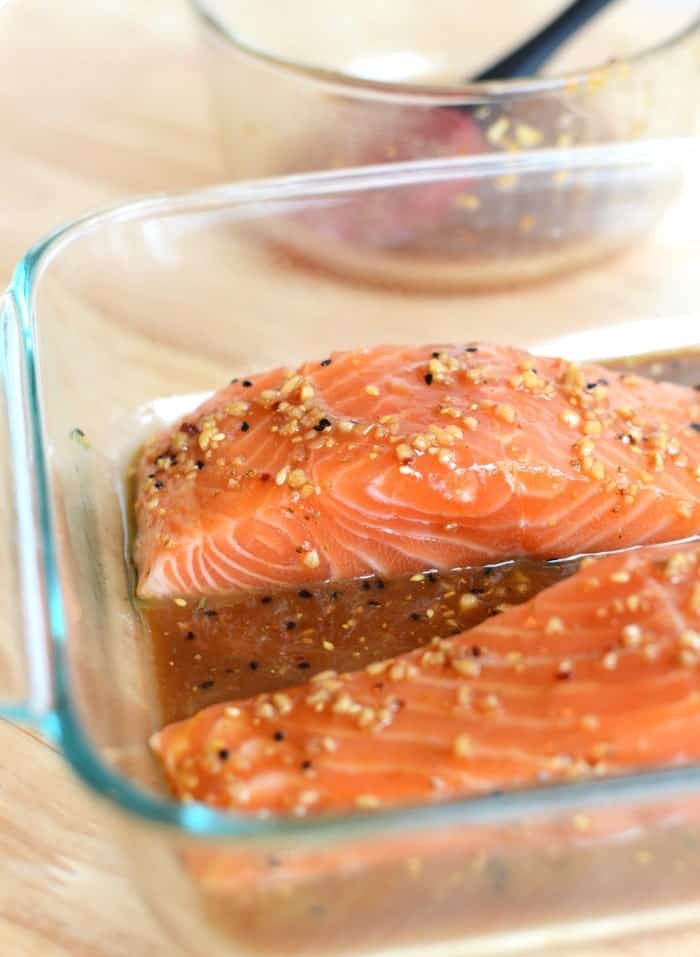 I paired it with partially steamed broccoli (because over-steamed brocc is gross) and white sticky rice sprinkled with some black sesame seeds.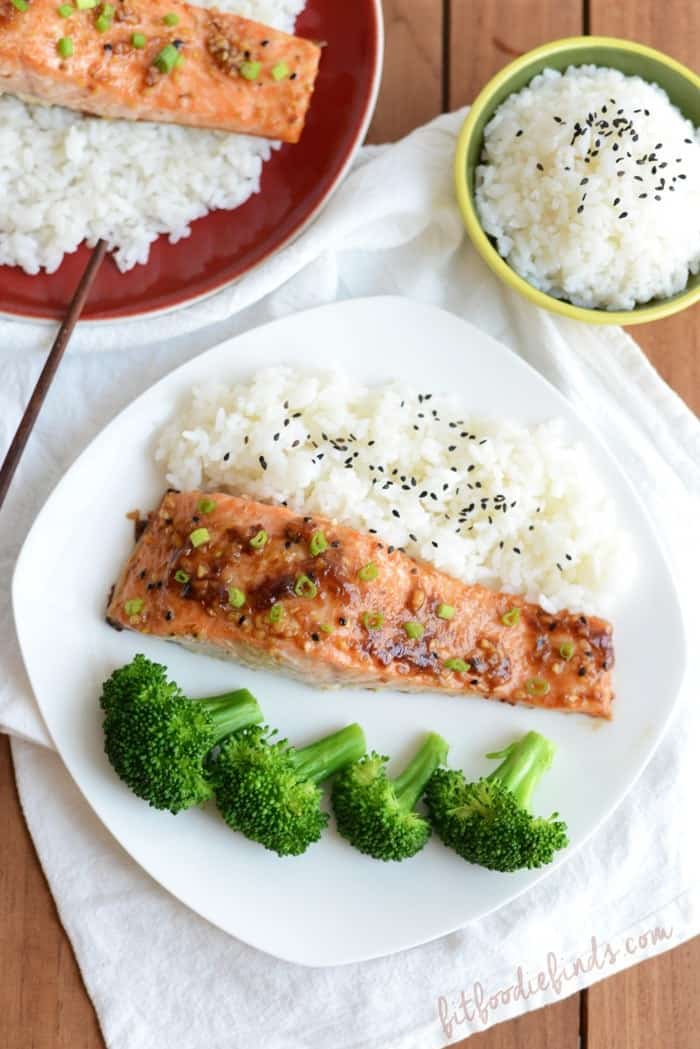 Super Tasty Asian Salmon
Prep Time:

35 mins

Cook Time:

22 mins

Total Time:

57 minutes

Yield:

4
Ingredients
-1 lb. fresh salmon (skin on)
-1 Tablespoon EVOO
-1 Tablespoon White Rice Vinegar
-1/2 Tablespoon Soy Sauce
-2 teaspoons garlic, minced
-1 Tablespoon hoisen sauce
-1.5 teaspoon Simply Asia Sweet Ginger Garlic Seasoning
-1 teaspoon turbinido sugar
Instructions
First, preheat oven to 350. Then, spray a medium size baking dish with non-stick cooking spray.
Prepare your marinade, by mixing together all ingredients in a medium size bowl. Place salmon (whole or pre-sliced into single servings) onto baking dish and pour marinade on top. Place in refrigerator for about 30 minutes.
Before baking, use a brush to re-rub some marinade on top of fish. Leave excess marinade in baking dish. It will thicken as the fish cooks.
Place in oven at 350 for 22 minutes.
Let's Get Social!