Add some healthy fats to your tuna salad recipe with delicious chunks of fresh avocado to make one amazing avocado tuna salad.
This avocado tuna salad recipe is delicious by itself or paired with chips for a crunchy bite.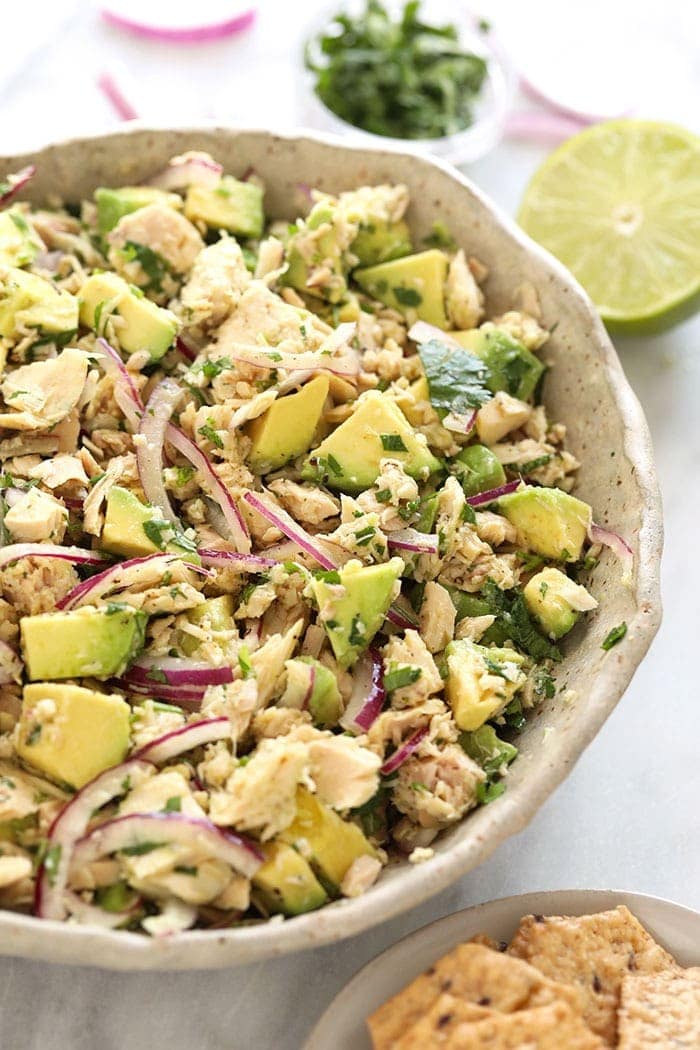 Protein. Check. Healthy fats. Check. Vegetables. Check. This yummy avocado tuna salad really has it all when it comes to the "good stuff."
Best Tuna Avocado Salad
Whip up this fresh tuna salad with avocado for an easy lunch you can meal prep for the week or serve to the kiddos while they're home for Spring or Summer break.
The great thing about avocado tuna salad is that there is no baking involved. All of the ingredients used for this recipe are fresh or canned and it's made in under 10 minutes!
This healthy lunch idea is gluten-free, paleo, and keto because it's high in both healthy fats and protein and lower in carbohydrates. SCORE!
What You Need
Here's what you need to get started:
Canned tuna (we highly suggest white Albacore tuna)
Avocado
Red onion
Cilantro
Lime vinaigrette
Meal Prep Tip: One thing I wanted to note about this tuna and avocado salad, is that if you are planning on meal prepping this for the week, we suggest waiting on adding the avocado until serving. If you add the avocado and let it sit for a few days, it will turn brown, and no one likes brown avocado!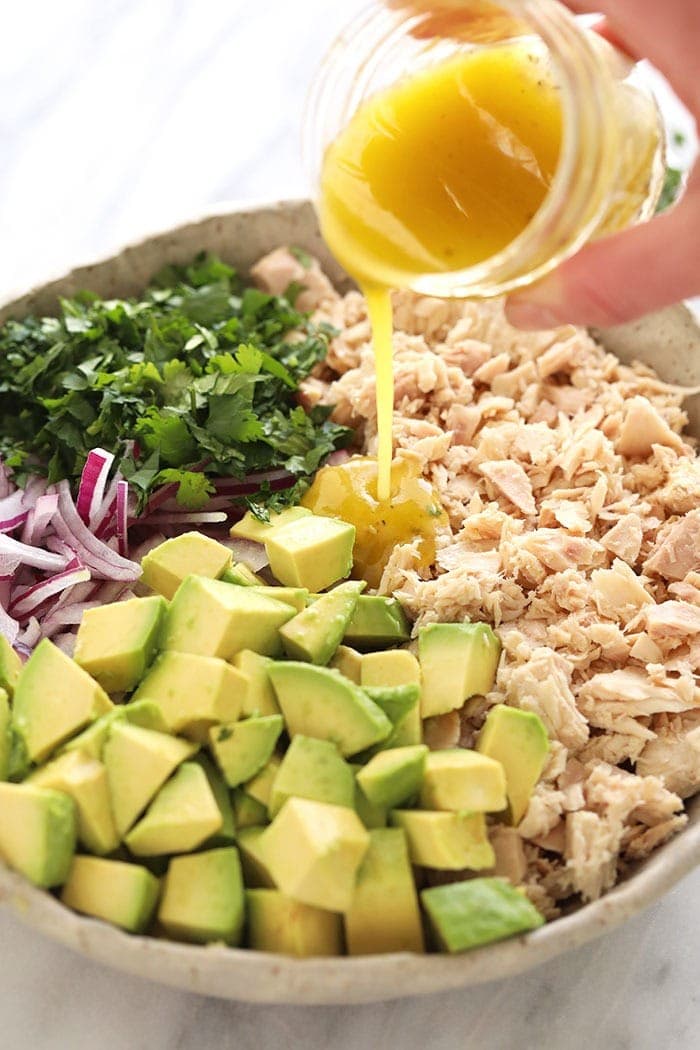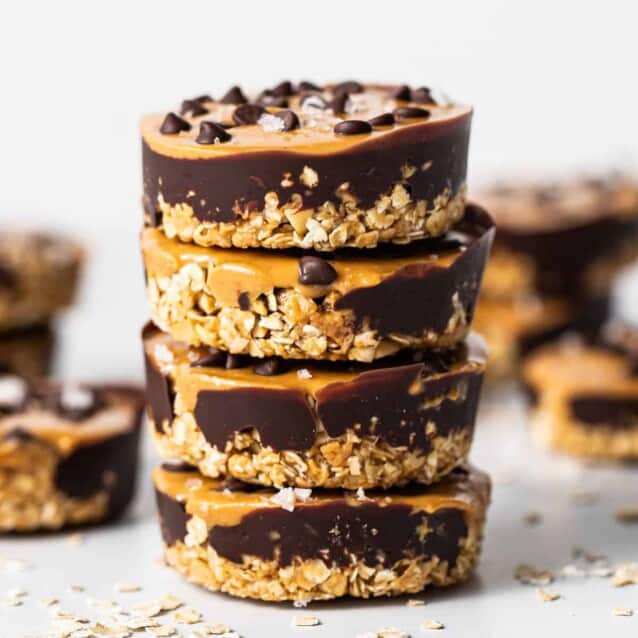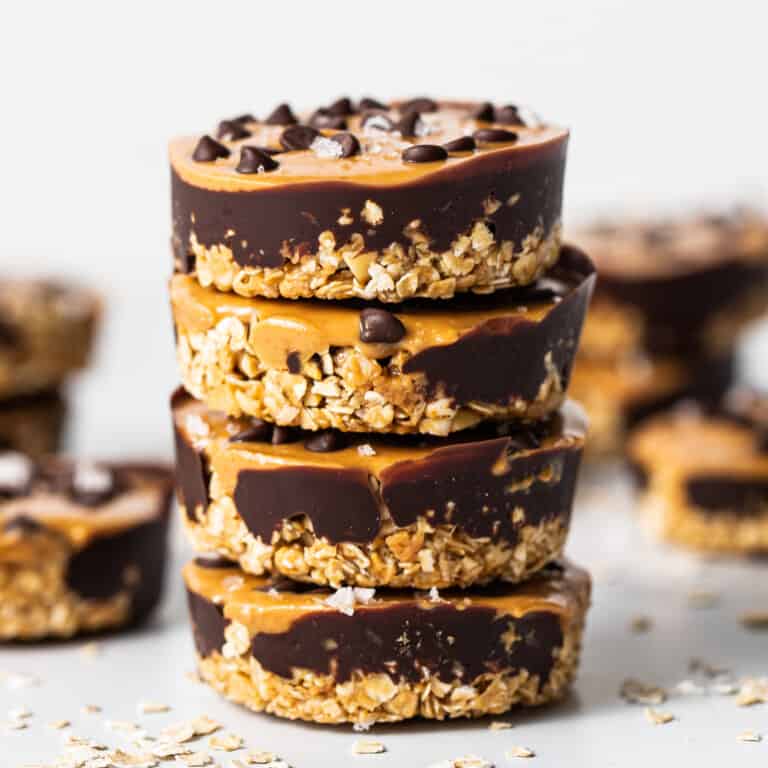 Get our Top 10 5-Star Recipes!
Join our email list for new recipes and BONUS: get our top 10 ⭐️⭐️⭐️⭐️⭐️ recipes e-book!
Tuna Salad Q&A
What can I mix tuna with besides mayo?

Get creative with your canned tuna and use something other than mayo to mix with it. Make avocado tuna salad and mix in some sliced avocado, cilantro, red onion, and a yummy vinaigrette for a fresh tuna salad option.
OR make our Fiesta Tuna Salad by mixing in black beans, corn, and sliced tomatoes.
What can I mix with canned tuna?

To make a super simple tuna salad recipe, follow our 5-minute healthy tuna salad recipe and mix in some Greek yogurt, chives, and lemon juice.
How long does tuna salad last?

Typically canned tuna will last anywhere from 2-5 days refrigerated (once the can is open). Make sure to store in an air-tight container in the refrigerator for the longest-lasting tuna.
Can canned tuna be eaten raw?

Most canned tuna is pre-cooked, so the answer is yes! You can eat canned tuna without cooking or heating it.
Serving Suggestions
The beauty of this recipe is that it's so versatile! Here are some ideas of how to serve this avocado tuna salad recipe:
On toast: toast a piece of whole grain bread and then add a little butter to one side. Top it with this avocado tuna salad!
In a wrap: line a large tortilla with spinach or romaine lettuce and then top it with this salad. Wrap it up like a burrito and enjoy.
With crackers or tortilla chips: eat this nummy salad as a snack with your favorite crackers or tortilla chips.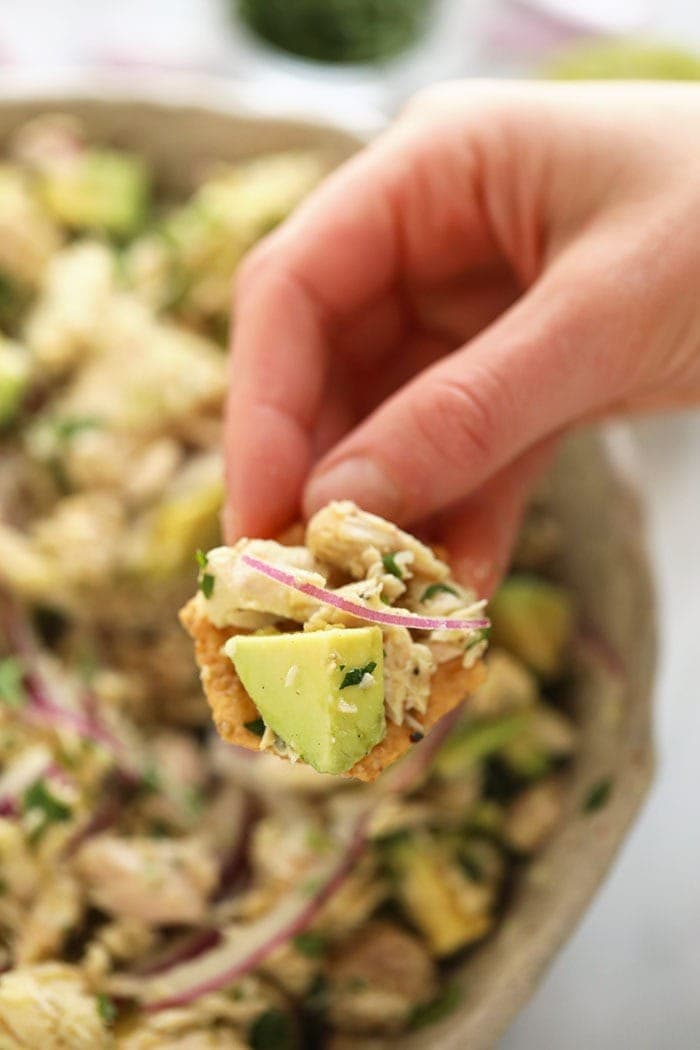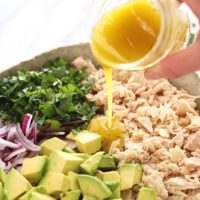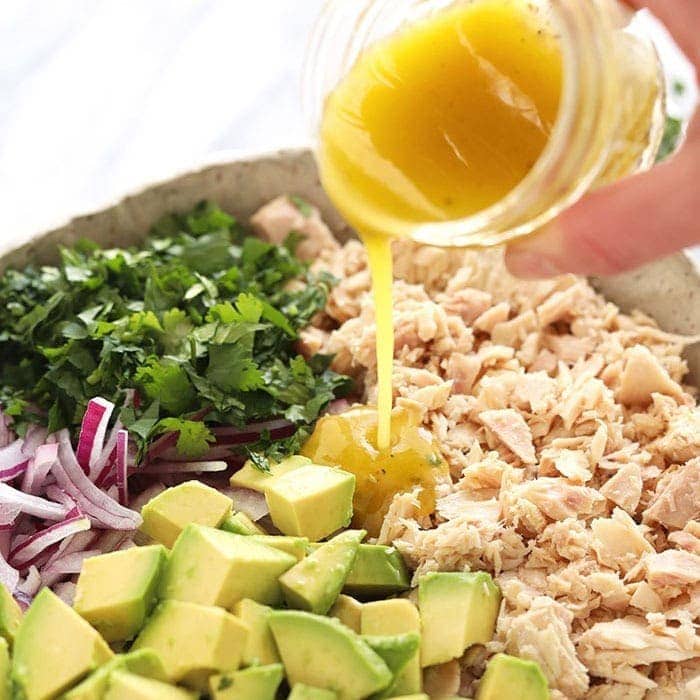 Avocado Tuna Salad
This avocado tuna salad recipe is loaded with healthy fats and protein making it a healthy lunch idea ready in 10 minutes.
Ingredients
Avocado Tuna Salad
20

oz.

white Albacore Tuna

canned in water (we used 4 5-oz. cans)

2

large avocados

pitted and chopped

1/4

large red onion

sliced

1/4

cup

fresh chopped cilantro
Instructions
Start by adding all of the ingredients for the avocado tuna salad into a large mixing bowl. Mix well and set aside.*

Prepare the tuna salad dressing by placing all ingredients for the dressing into a mason jar, tightly cover the mason jar, and shake until all ingredients are combined.

Pour tuna salad dressing over the tuna mixture and mix all ingredients together making sure all of the ingredients are coated with dressing.

Eat immediately or store in the refrigerator!
Tips & Notes
If you are meal prepping this recipe, wait to add the avocado to the salad until you are ready to eat. The avocado will brown and get a slimy if you add it in right away!
To make this recipe 100% keto-friendly, omit the honey.
Nutrition facts
Calories:
296
kcal
Carbohydrates:
8
g
Protein:
23
g
Fat:
19
g
Fiber:
5
g
Sugar:
1
g