Smoothies are best eaten with a spoon! Make this thick and delicious Blueberry Date Smoothie Bowl and top it with all your favorite things for a quick breakfast or snack!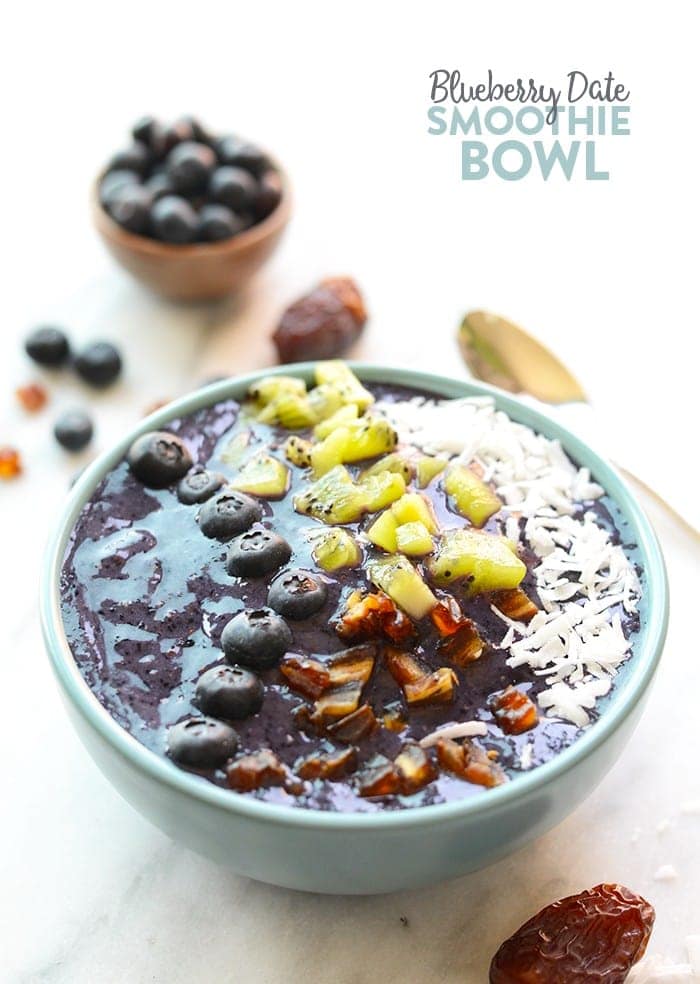 I am currently sitting in Davida's bed in Toronto while Linley and Davida explore the town. Yes- I am that girl that "goes on vacation" and works. Life has been VERY unbalanced lately with my ridiculous travel schedule (5 weeks in a row Thur-Mon), and sitting down to just work has been uncommon. This morning I decided I was going to cross a HUGE task that has been on my to-do list for like the past 3 months —> Transition from Gmail to Google for Business. MAN – that was harder than it looked. I'm not 100% sure I did it right, but I'm glad I bit the bullet and went for it. Why?
Well Vids and I had a conversation this morning for the Blissful Bites Podcast with Nicole Culver…and Nicole asked me one thing that I admire about Davida. I admire that Davida works smarter not harder. Don't get me wrong…Davida works her ASS off, but I feel like she is just on top of it when it comes to using technology and different tools to make her job easier. She's extremely detail oriented and I feel like that is something I need to work on in my business.
THUS- Google for Business.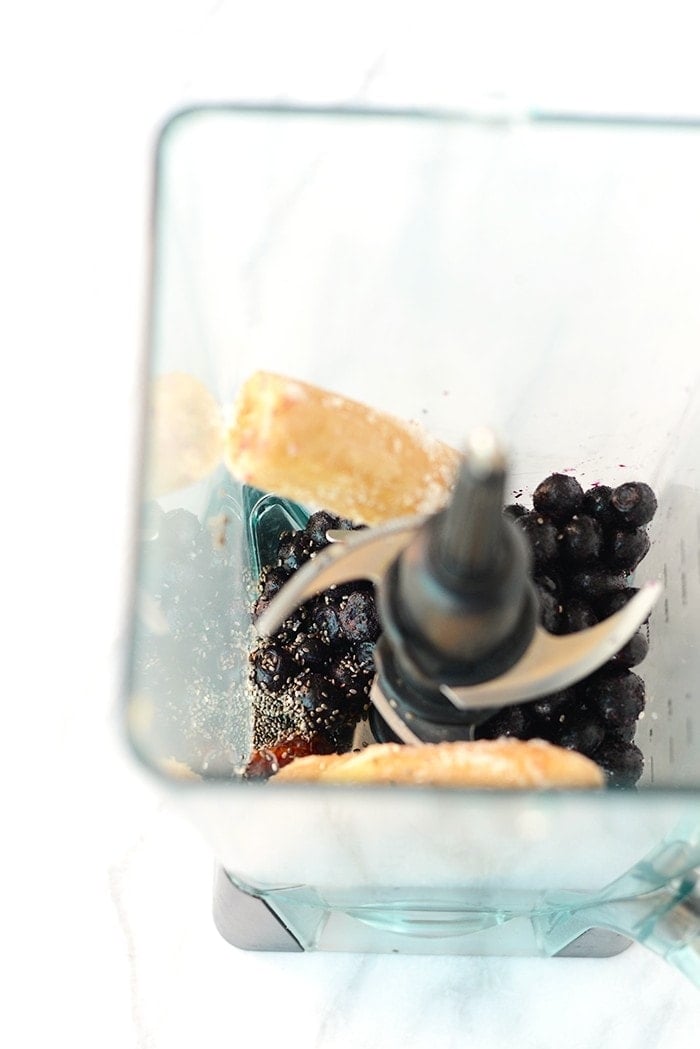 You probably don't really care about Google for Business, BUT IT WAS STRESSING ME OUT…so I am glad I just sad down and did it. Usually when I get stressed…my mind goes crazy and all I can do is nap. I'm not even kidding…you would think that crossing things off my to-do list is what relieves stress, but it's actually just stopping in my tracks and resting. Over the past 3 years, I've become a master napper and am like a child when don't get my afternoon nap. WATCH OUT PEOPLE I GET CRANKY.
At least I know it 😛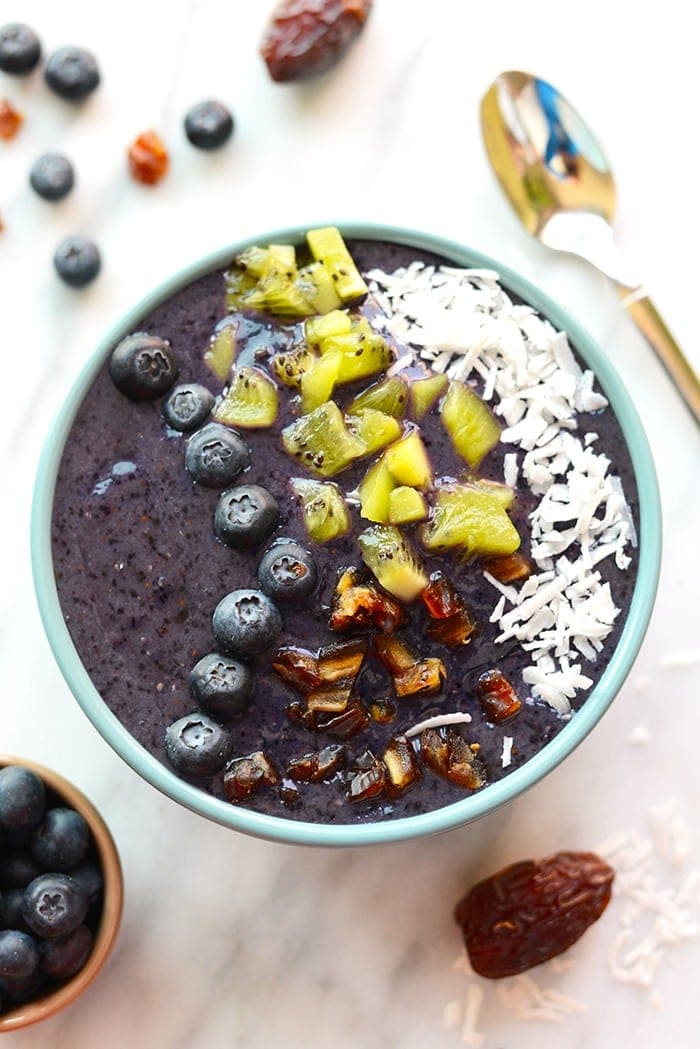 Heyyyyyyy- you should make this smoothie. I promise you will love it. Davida is the Blueberry Smoothie Queen and obviously this is inspired by her. For you protein-loving bitties out there…feel free to add some protein powder if this is your post-workout grub or if you just need more substance. My favorite protein powder? Designer Protein — any of the whey variations, please!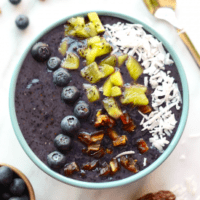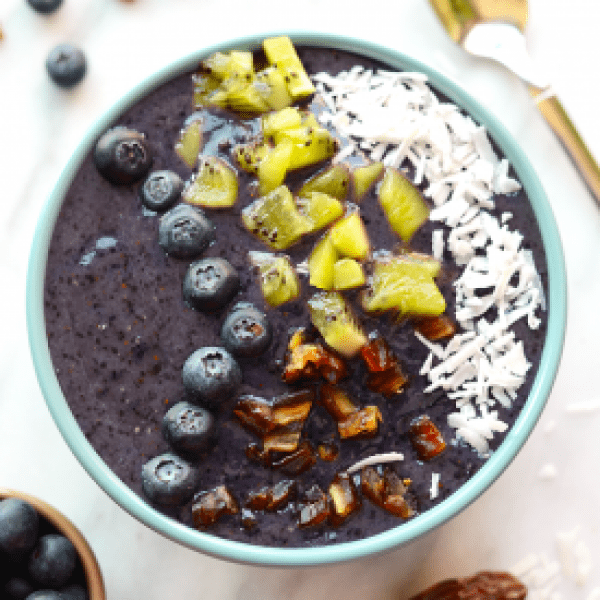 Blueberry Date Smoothie Bowls
This smoothie bowl recipe is packed with nutrients and made with blueberries and dates!
Ingredients
1

banana

frozen

1

cup

blueberries

frozen

2

medjool dates

1

tablespoon

chia seeds

1

cup

almond milk

unsweetened

optional: 1 scoop vanilla protein powder

Toppings: medjool dates

kiwi, blueberries, flaked coconut, and chia seeds
Instructions
Place all ingredients into a high-speed blender and blend until smooth. Top with chopped medjool dates, kiwi, blueberries, flaked coconut, and chia seeds.
Tips & Notes
*Nutrition information is without the optional protein powder and NO toppings.
Nutrition facts
Calories:
403
kcal
Carbohydrates:
8
g
Protein:
6
g
Fat:
7
g
Fiber:
14
g
Sugar:
55
g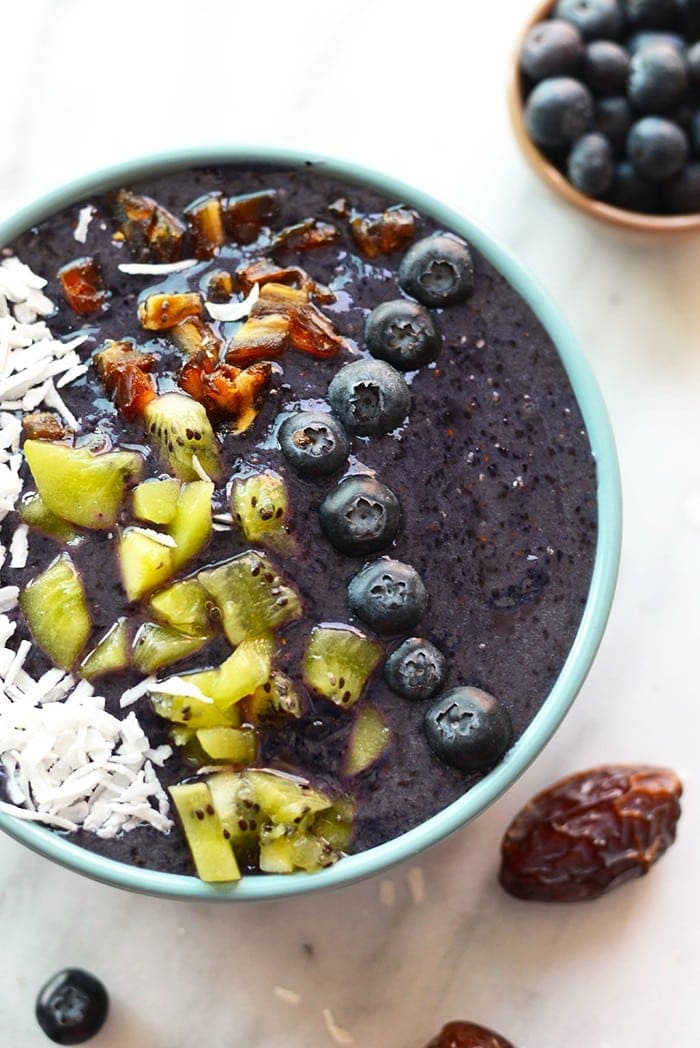 What do you do to relieve stress?
Are you a napper?