There was this one time, back in like 2012…when I made some brownie batter oats. I decided to reinvent this recipe for 2 reasons. #1- peanut butter completes chocolate and #2- the photos do not do the recipe justice! Nope, not at all.
I still can't believe how far I have come in just 2 years with my food photography. Lots of practice, amazing technology, the will to learn, and amazing mentors.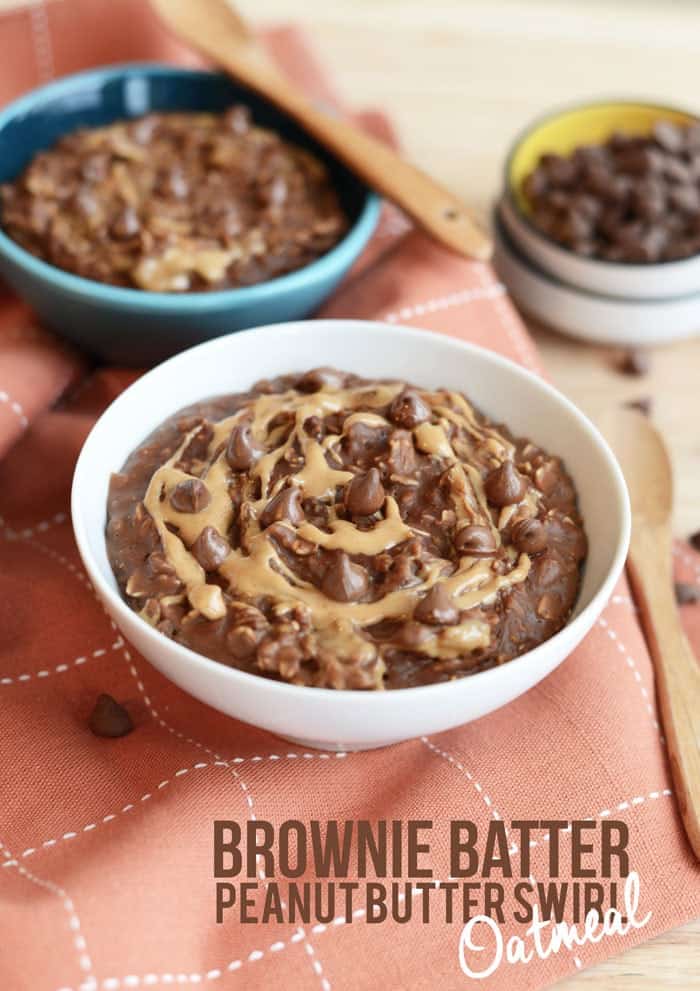 You may think this looks like dessert oatmeal- but it's definitely healthy enough to eat for breakfast!
Whole Grains
Healthy Fats
Vegan
Heaven on Earth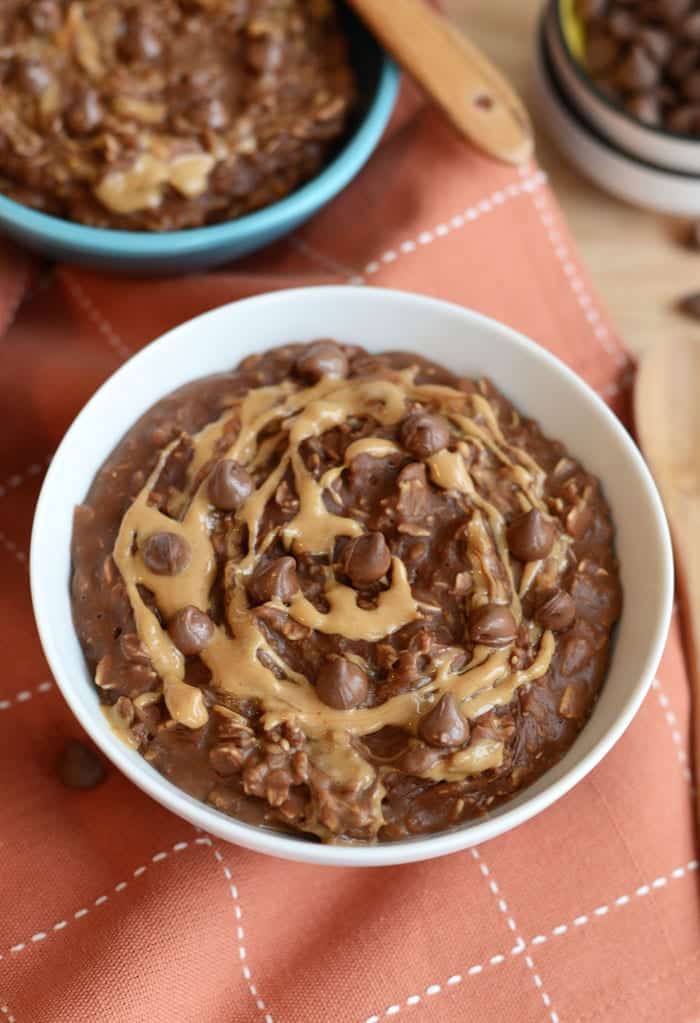 I seriously can't stop looking at that peanut butter swirl. So perfect.
I say explore with toppings- unsweetened coconut, muesli, banana, almond milk, coconut milk, nuts, you name it! I ate this for dinner last night (yeah I did!) and have left overs for today. I am thinking a mid-morning snack with a big dollop of vanilla Greek yogurt!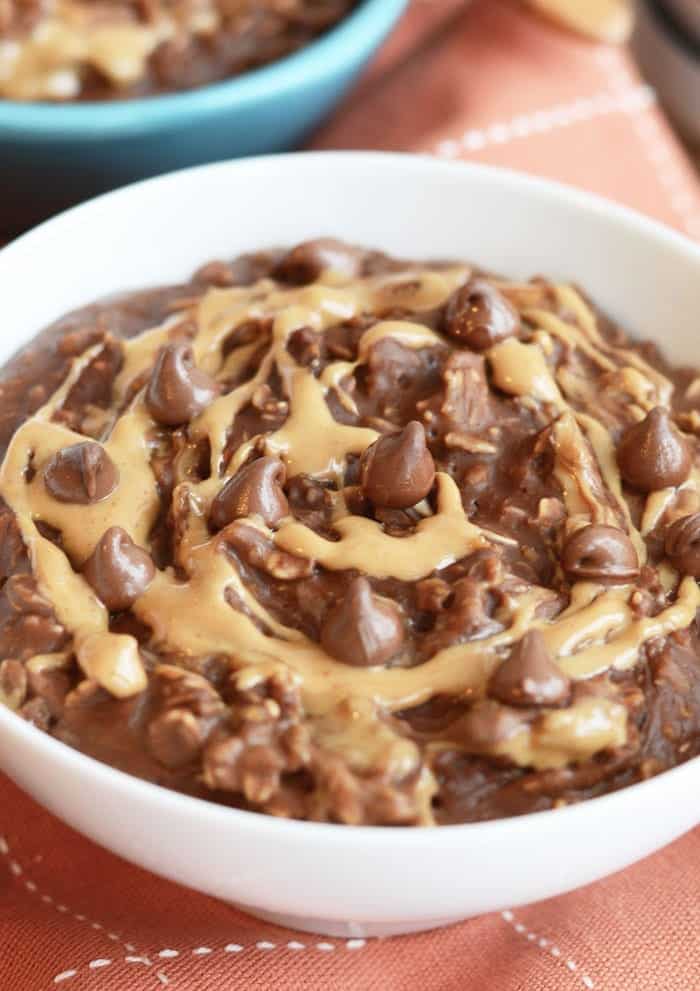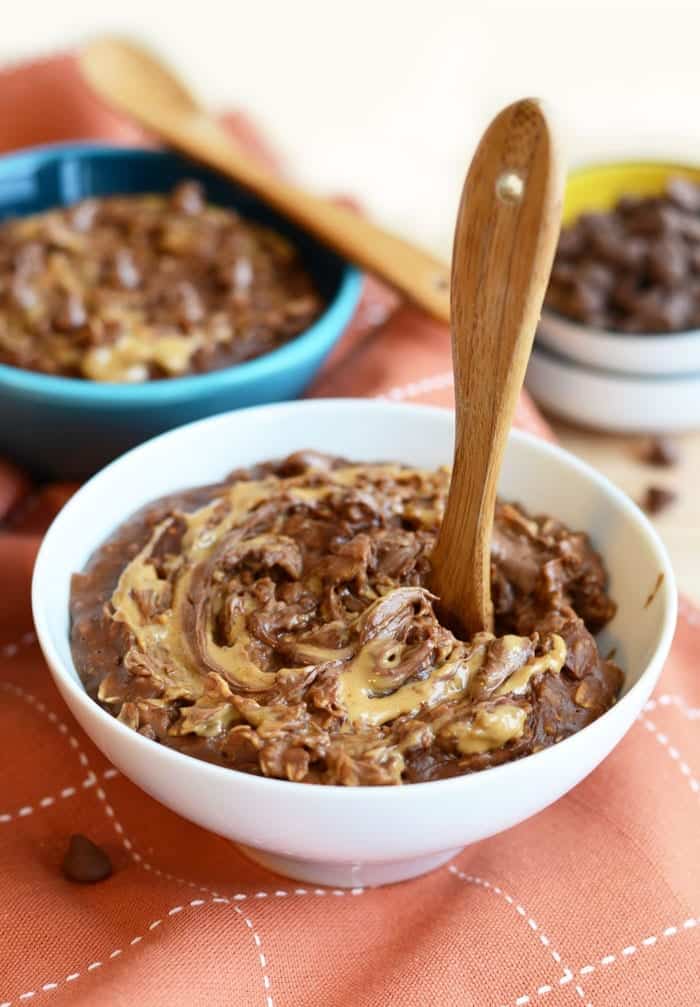 If you're not big into stevia or organic cane sugar…try using mashed banana! I would use about a half a medium mashed nanner, which will bring out the sweetness of the cocoa powder and give you that rich brownie batter flavor :D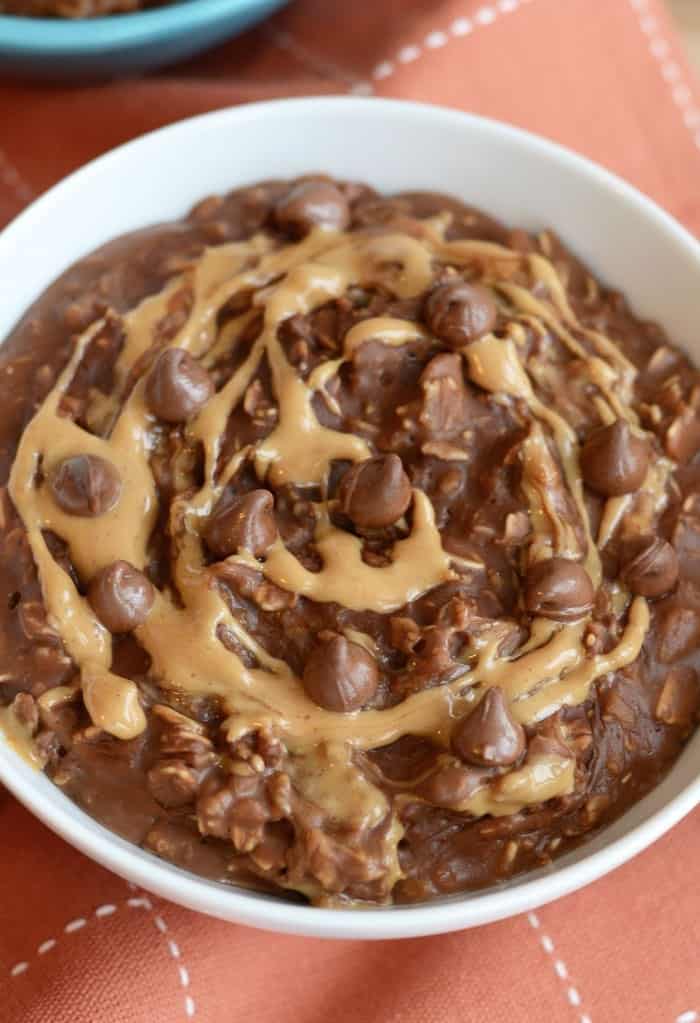 Recipe
Brownie Batter Peanut Butter Swirl Oatmeal
Servings: 2 | Calories: 286 | Fat: 14g | Fiber: 7.7g | Protein: 11g | Sugar | 2.6g
Prep Time:

5 minutes

Cook Time:

10 minutes

Total Time:

15 minutes
Instructions
Place all ingredients (leave out 1 tablespoon peanut butter for drizzle) in a medium size pot and turn heat to medium/high. Bring to a rolling boil, then turn heat down to medium and cook for about 5 minutes, or until oatmeal thickens. Stir often! Pour oatmeal into two bowls. Then, drizzle on some peanut butter and add a few chocolate chips.
Similar
If you HAD to choose—-peanut butter or chocolate? I say peanut butter all the way!