Dive into the fresh flavors of summer with our vibrant and delectably sweet-and-zesty Fresh Corn Salsa, a guaranteed crowd-pleaser for any occasion. Make it in 30 minutes!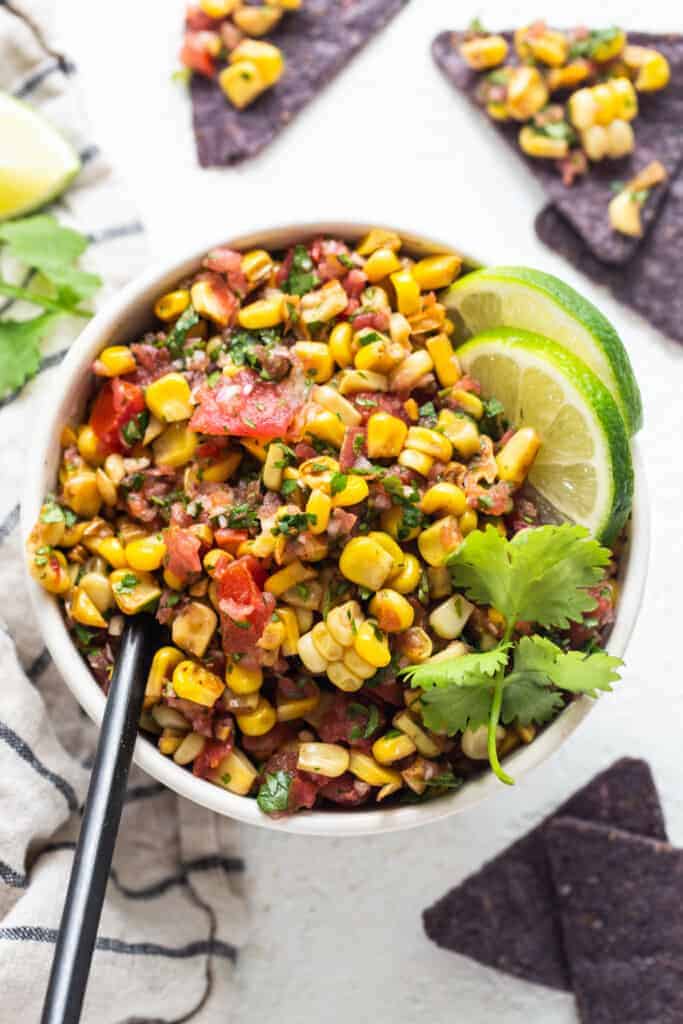 Delicious Fresh Corn Salsa
Ready to delight your taste buds with a vibrant, refreshing and delicious recipe? Say hello to our Fresh Corn Salsa! Inspired by summer's bounty, this salsa is brimming with farm-fresh corn, ripe tomatoes, and a hit of zesty lime.
It's not just a tasty addition to your table, it's a celebration of healthy, seasonal eating. This recipe is easy to prepare, incredibly versatile, and the perfect sidekick to your favorite tortilla chips and taco night. Dive into the flavors of summer with us, and let's get cooking!
What sets our fresh corn salsa apart?
Homemade Freshness: Unlike store-bought versions, this fresh corn salsa recipe is freshly homemade, offering an explosion of natural flavors and a mouthfeel that can't be replicated in a factory 😀
Customizable Heat: The recipe allows you to adjust the heat to your liking. You can add minced jalapeño or a dash of cayenne for a spicy kick or keep it mild – it's all up to you!
Premium Quality Ingredients: The use of fresh, high-quality ingredients such as ripe corn on the cob, Campari tomatoes, and avocado oil, makes a noticeable difference in the flavor profile, ensuring a taste that's unmatched.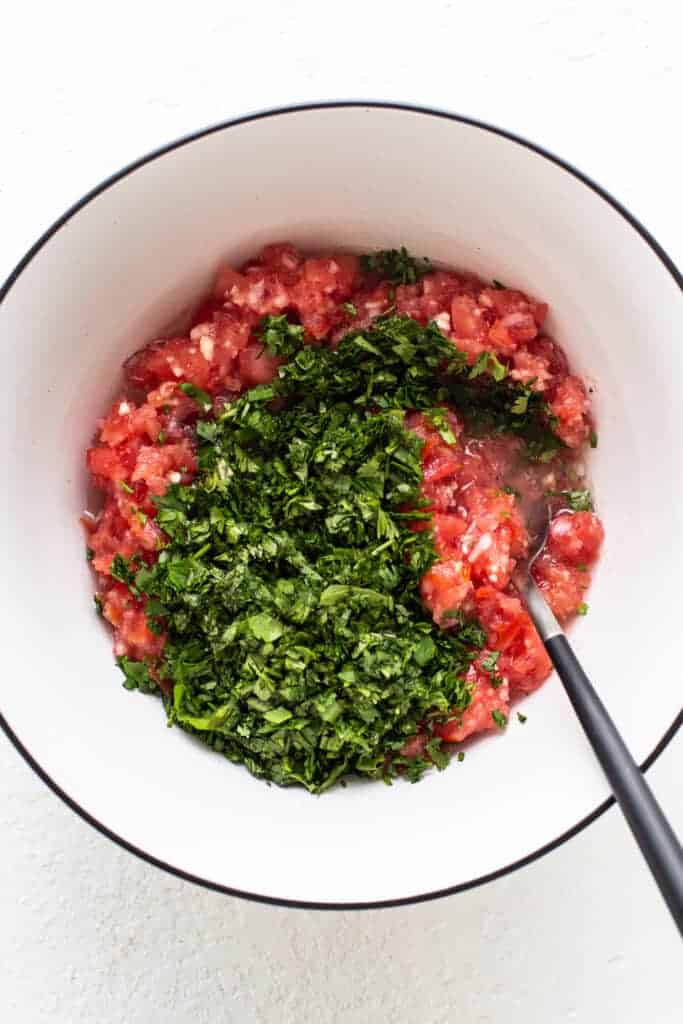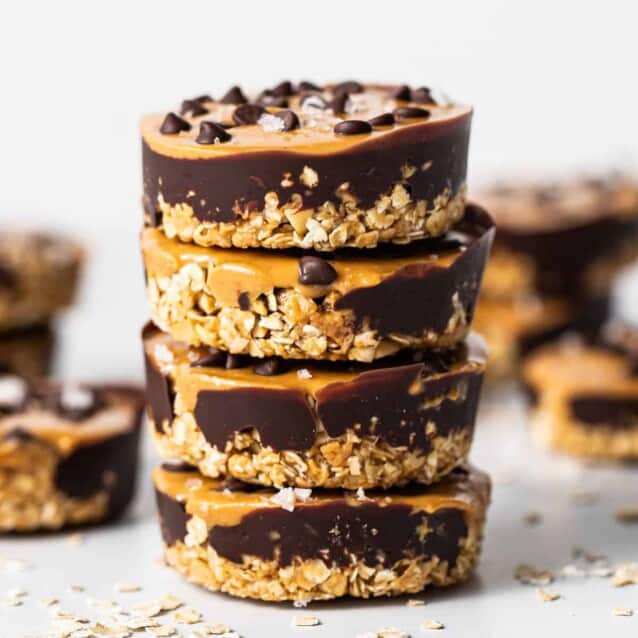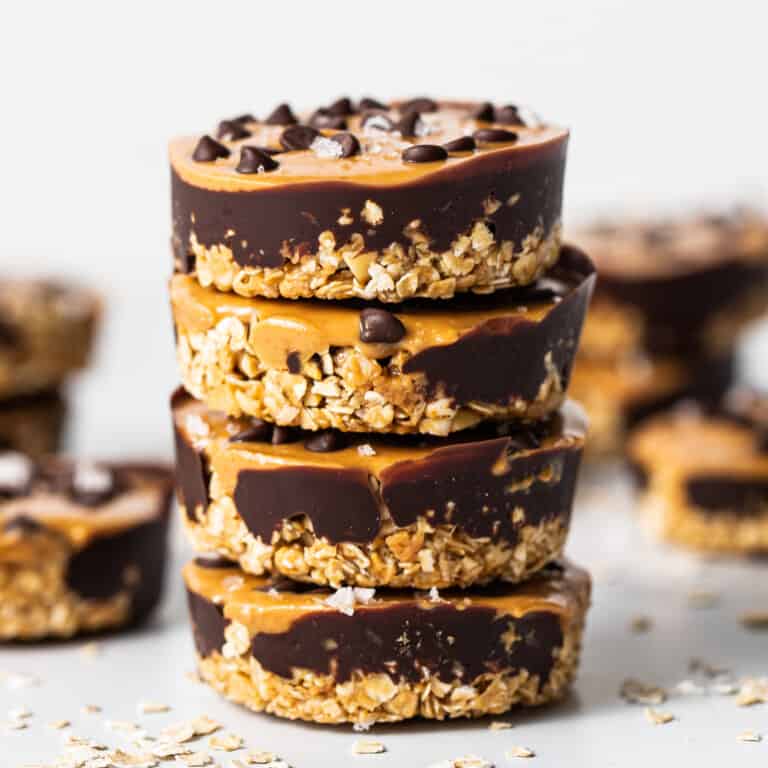 Get our Top 10 5-Star Recipes!
Join our email list for new recipes and BONUS: get our top 10 ⭐️⭐️⭐️⭐️⭐️ recipes e-book!
Featured Ingredients
Fresh corn on the cob
Avocado oil
Ground cumin
Salt
For the Salsa
Tomatoes (we used the vibrant Campari tomatoes, but you can use what you have on hand)
Salt
Red onion, quartered
Garlic, peeled
Lime juice
Rice vinegar or red wine vinegar
Fresh cilantro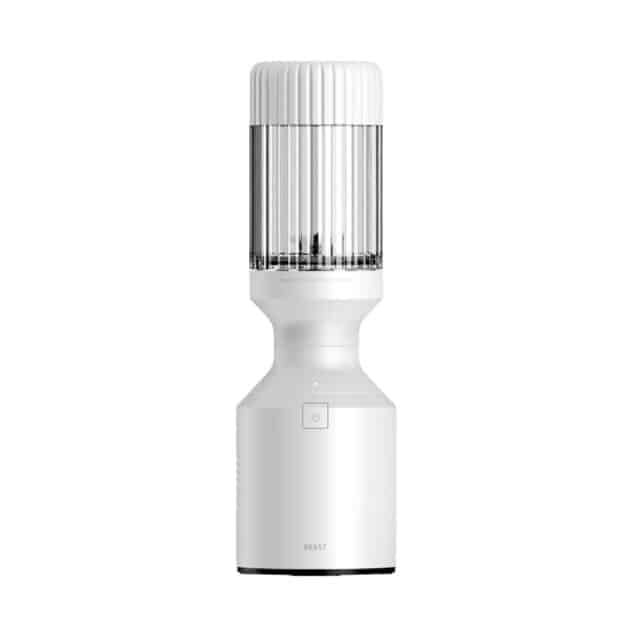 Our Favorite
Beast Blender
The Beast Blender is our go-to blender for smoothies, dips, soups, and everything in between. It's the perfect size and moderately priced. Oh, and oh-so powerful!
Buy on Amazon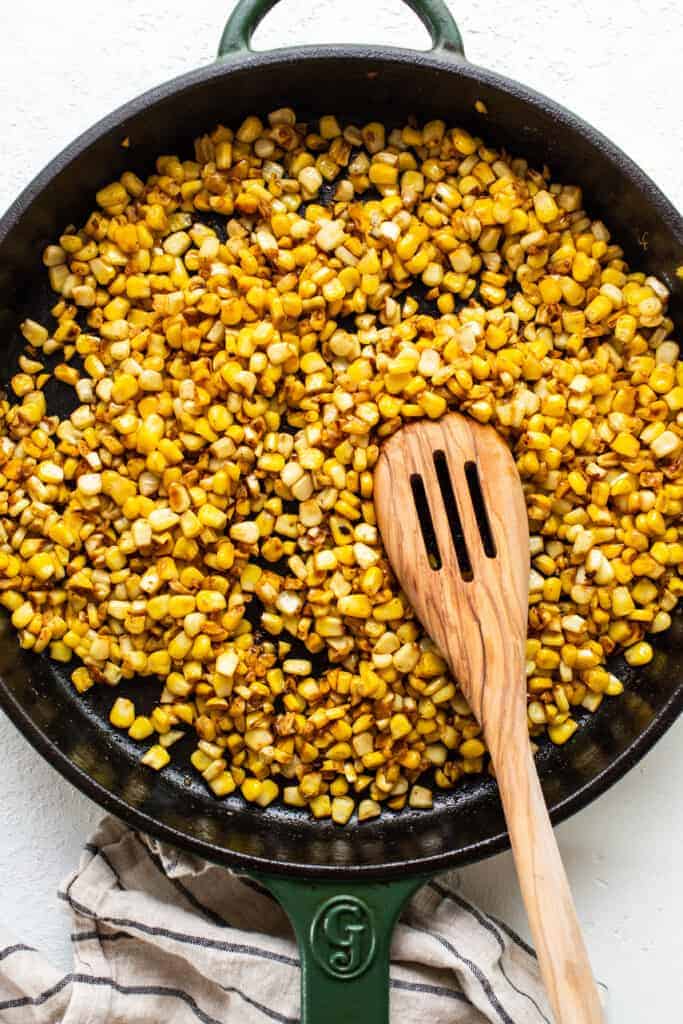 How to Make Fresh Corn Salsa
Get that Corn Ready
Submerge your corn in a large stockpot filled with cold water. Cover and let the water boil. As the water heats up, your corn will be cooking, absorbing all that goodness. Once your corn turns a gorgeous deep yellow color, switch off the heat and extract the corn. Slice those kernels off the cob, aiming for between 2.5-3 cups of corn.
Sizzle and Sear
Warm that avocado oil in a large skillet over medium/high heat. Toss in the corn and sprinkle it with the salt and cumin. The goal is to let those kernels brown, so give it about 10 minutes of cooking time, occasionally stirring. Once done, cool your corn down in the refrigerator.
Tomato Time
Toss your tomatoes with ½ teaspoon of salt and let them rest for 15 minutes to draw out the extra moisture. This will make your salsa fresh, not watery!
Blitz and Blend
Combine your onion and garlic in a food processor until finely minced. After your tomatoes have rested, strain them and gently squeeze out any remaining moisture. Add them to the food processor with the onion and garlic, and pulse until your salsa is at the desired consistency.
Mix and Marinate
Pour your salsa mix into a large serving bowl. Stir in the cilantro, lime juice, and vinegar. Lastly, add your cooled corn and remaining salt, tossing it all together.
Serve or Save
Your fresh corn salsa is ready to devour immediately with some tortilla chips. Or you can refrigerate it to let the flavors meld together – trust us, the wait will be worth it!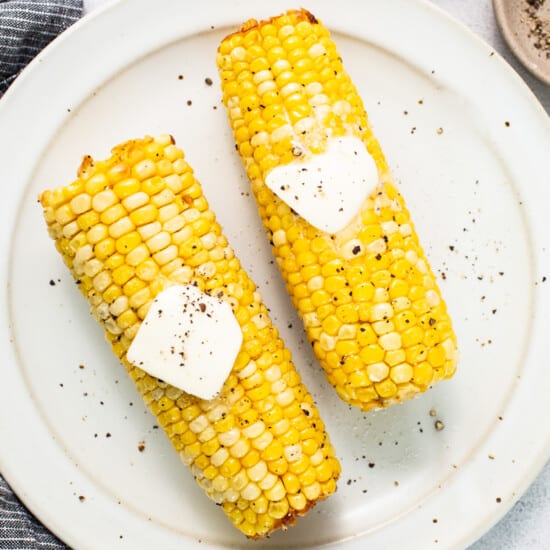 try it!
How to Boil Perfect Corn
We're using fresh boiled sweet corn in this fresh corn salsa. Use our fool proof recipe for how to boil corn on the cob — you can't go wrong!
get recipe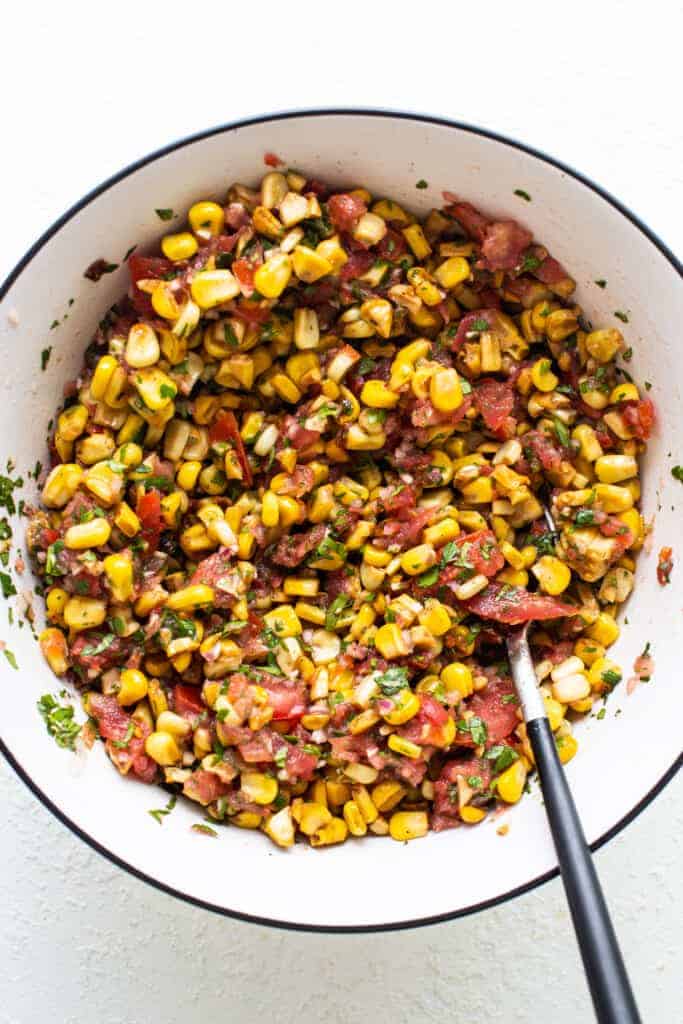 What to Serve with Fresh Corn Salsa
Top Tips for Fresh Corn Salsa
Don't forget to taste and adjust your seasoning after all ingredients are combined. If you're a fan of heat, why not add in some minced jalapeño pepper or a dash of cayenne pepper? It's all about making this fresh corn salsa your own.
Use Fresh, Quality Ingredients: This might seem obvious, but it can't be overstated. Using fresh corn on the cob and ripe, juicy tomatoes will make a big difference in the taste and texture of your salsa. If you're using frozen corn, make sure it's of high quality and defrost it properly before use.
Don't Rush the Browning: When you're browning the corn in the skillet, resist the urge to rush. Giving the corn enough time to brown properly will enhance its sweet flavor and add a delightful crunch that makes this salsa truly special.
Let the Salsa Rest: Once you've combined all the ingredients, it might be tempting to dig right in. But if you can, let the salsa sit in the refrigerator for a few hours or even overnight. This allows the flavors to meld together, creating a more complex and rich flavor profile.
Remember, the beauty of making your own salsa is the flexibility it provides. Feel free to play around with the ingredients and quantities until you find the combination that suits your palate perfectly!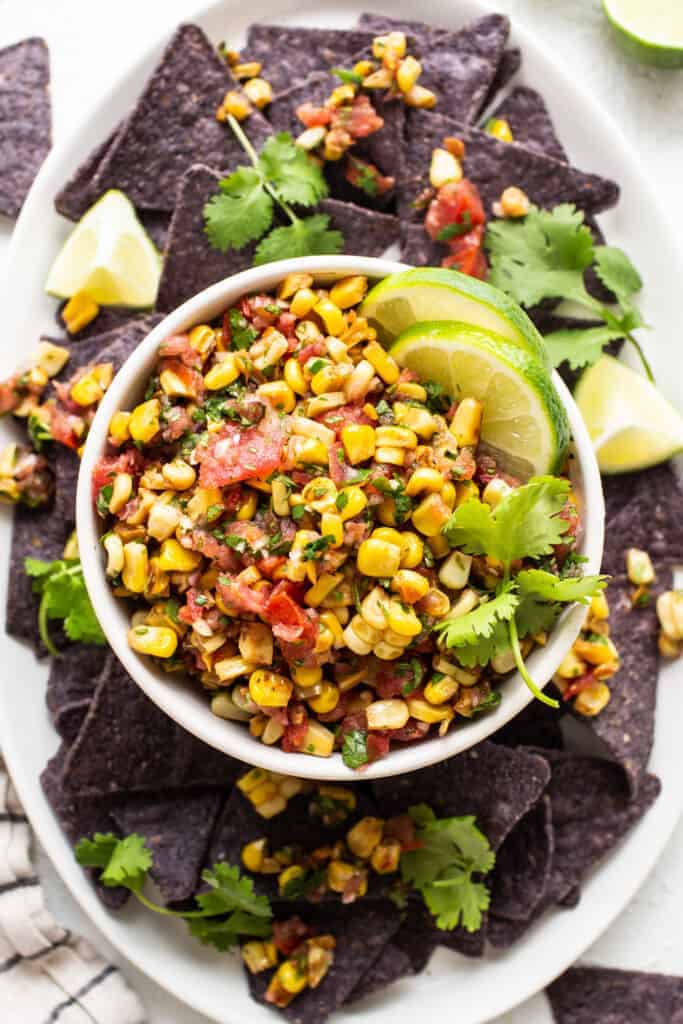 FAQ
Can I use canned or frozen corn instead of fresh?

Yes, you can use canned or frozen corn if fresh corn on the cob isn't available or convenient. If using frozen corn, make sure to thaw and drain it well before using. If using canned, be sure to rinse and drain it to remove excess sodium.
Can fresh corn salsa be frozen?

Although you can technically freeze fresh corn salsa, it's generally not recommended. The texture of the tomatoes and corn can become mushy when thawed. It's best to enjoy your salsa fresh, or refrigerated for up to a week.
What can I serve with fresh corn salsa?

Fresh corn salsa is extremely versatile and can be served with a wide variety of dishes. It's perfect as a dip for tortilla chips or as a topping for tacos, burritos, or enchiladas. It also pairs wonderfully with grilled meats or fish, and can add a fresh, flavorful twist to salads or grain bowls. Additionally, you can use it as a colorful and zesty accompaniment to scrambled eggs or omelets for a hearty breakfast or brunch.
Storage
Fresh corn salsa can last in the fridge for up to one week. Be sure to store it in an airtight container to maintain freshness. The flavor may even deepen after the first day as the ingredients have more time to meld together.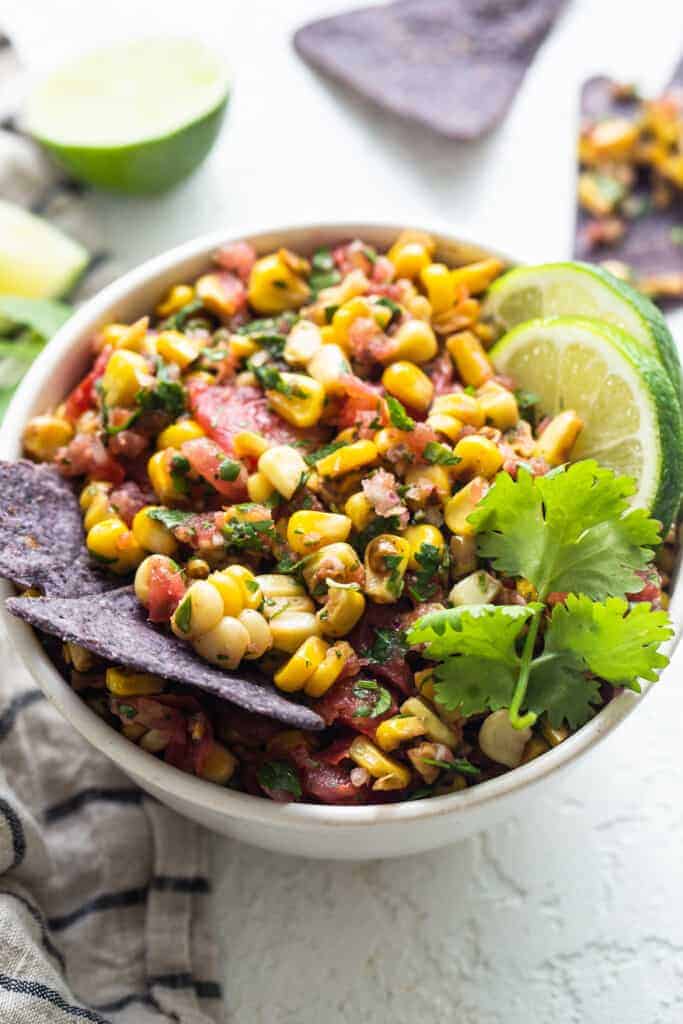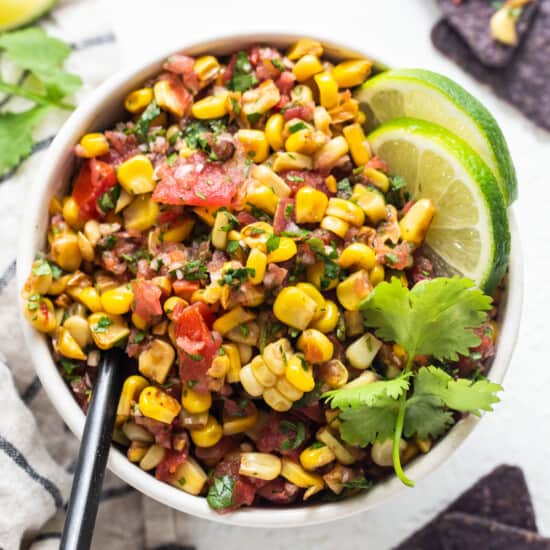 Fresh Corn Salsa
Unleash the taste of summer with our vibrant Fresh Corn Salsa, a delightful medley of sweet corn, ripe tomatoes, and a tangy splash of lime that's sure to brighten up any dish!
Ingredients
Boiled Corn
6

ears fresh corn on the cob

shucked and cleaned (~20 oz. or 2.5 cups frozen corn kernels)

3

tablespoons

avocado oil

1

teaspoon

ground cumin

1

teaspoon

kosher salt
Salsa
1

lb.

tomatoes

halved (we used Campari tomatoes but any kind can be used)

1

teaspoon

kosher salt

separated

¼

medium red onion

quartered

3

cloves

garlic

peeled

2

tablespoons

lime juice

1

tablespoon

rice vinegar or red wine vinegar

½

cup

chopped fresh cilantro
Instructions
Cook the corn: Transfer the corn into a large stock pot. Cover the corn with cold water and cover. Bring the water to a boil. The corn will cook as the water warms and comes to a boil.

Once the corn has come to a boil and the corn has turned a deep yellow color, turn the heat off. Immediately remove the corn from the water.

Use a sharp knife to cut the corn kernels off the cob. Transfer the corn kernels to a large mixing bowl (trying to get between 2.5-3 cups). Set aside.

Brown the corn: Heat avocado oil over medium/high heat in a large skillet. Add the corn to the skillet and season the corn with salt and cumin. Cook the corn for about 10 minutes, stirring occasionally. The goal is to brown the corn. Transfer the corn to a plate or bowl and transfer it to the refrigerator to cool.

Prepare the tomatoes: Add the tomatoes to a bowl and season them with ½ teaspoon of salt. Toss the tomatoes and salt and set aside for 15 minutes to draw out moisture.

Add the onion and garlic to a food processor and pulse until the onion and garlic are minced.

After the tomatoes have rested in salt, strain them in a sieve. Gently press the tomatoes so excess water is released. Transfer the tomatoes to the food processor with the onion and garlic.

Pulse the ingredients together until the tomato reaches the desired consistency.

Transfer the mixture to a large serving bowl. Add the cilantro, lime juice, and vinegar, and toss all the ingredients together.

Finally, add the corn and remaining salt to the bowl. Toss the ingredients together.

Serve immediately with tortilla chips or refrigerate the salsa until ready to serve. The longer the salsa sits, the more flavorful it will be.*
Tips & Notes
Salt and pepper to taste after all of the ingredients have been mixed.
To add some spice to the salsa, add minced jalapeño pepper or a ¼ teaspoon of cayenne pepper.
Nutrition facts
Calories:
120
kcal
Carbohydrates:
16
g
Protein:
3
g
Fat:
6
g
Fiber:
2
g
Sugar:
6
g
Photography: photos taken in this post are by Ashley McGlaughlin from The Edible Perspective.