These maple sesame roasted cashews only require a few ingredients and 10 minutes of your time. They are crunchy, slightly sweet, and full of flavor!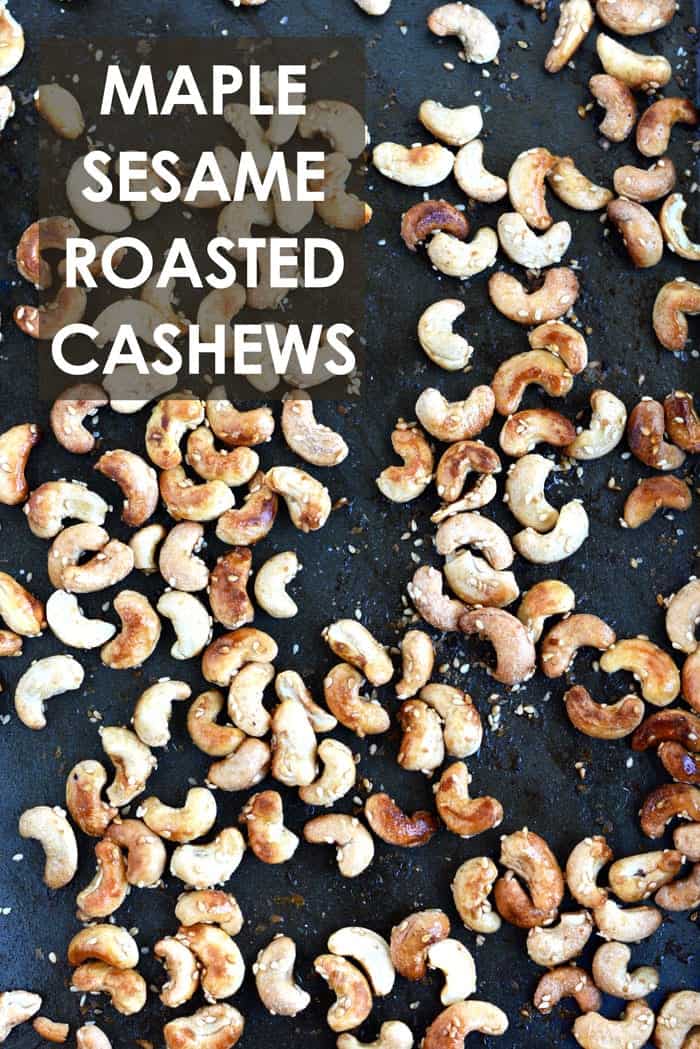 This quite possibly could be the best recipe I've ever made.
Who woulda thunk that mixing a few simple ingredients could seriously create the most amazing maplely, sesame-ey cashews EVER.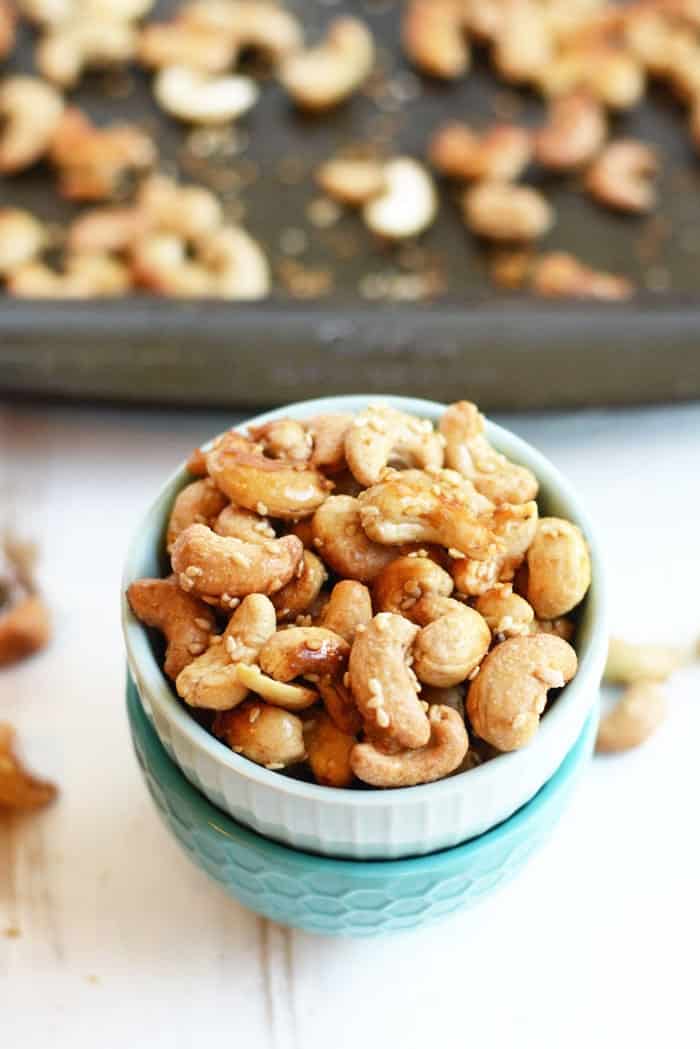 Seriously, so easy to make…and it only took like 15 minutes! #ZING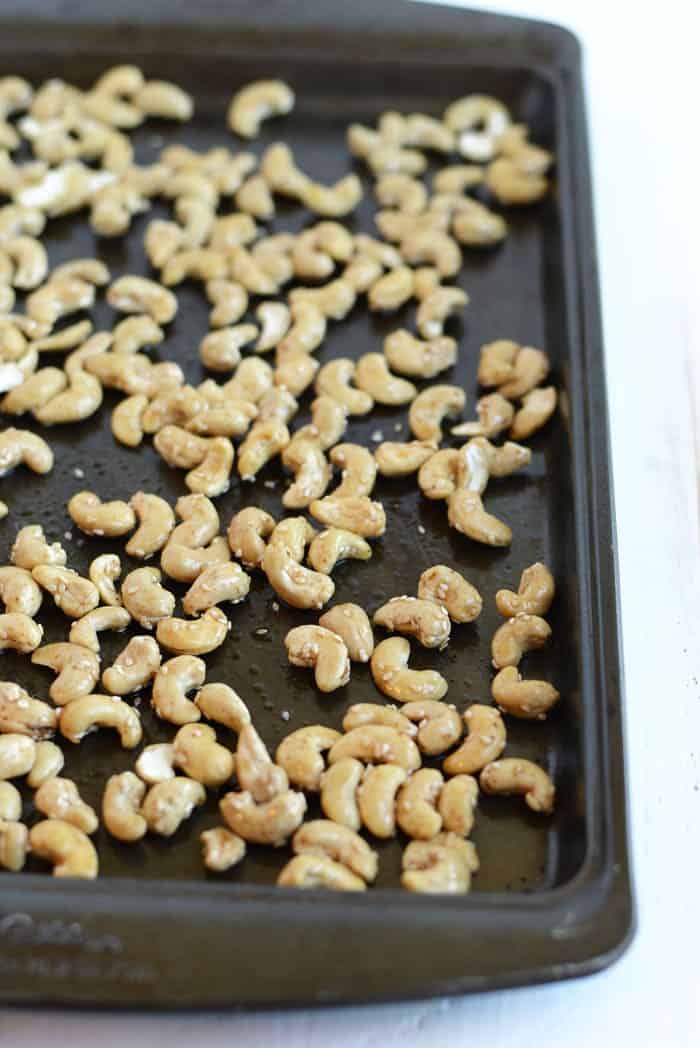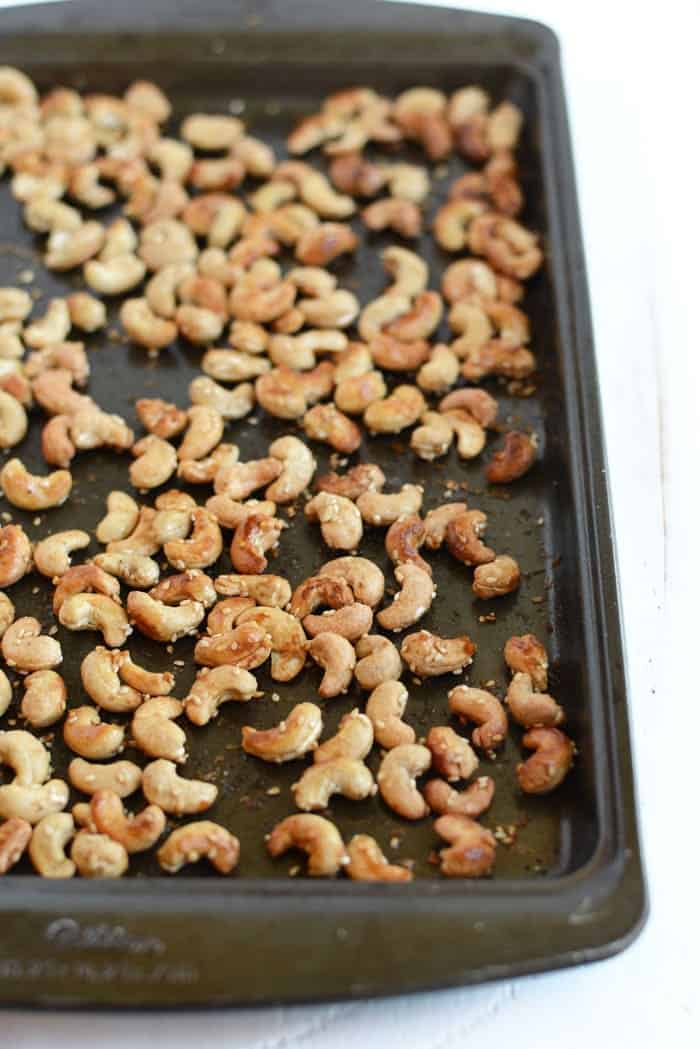 I had multiple people taste this recipe and I got a two thumbs up from all of them! I swear I didn't pay them to do it either.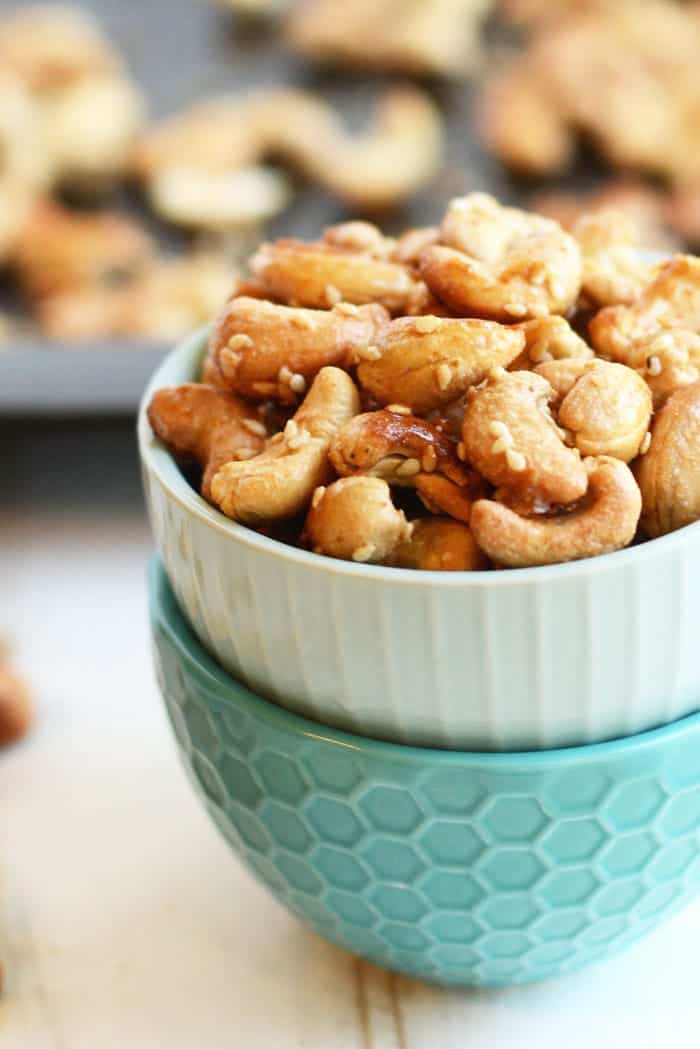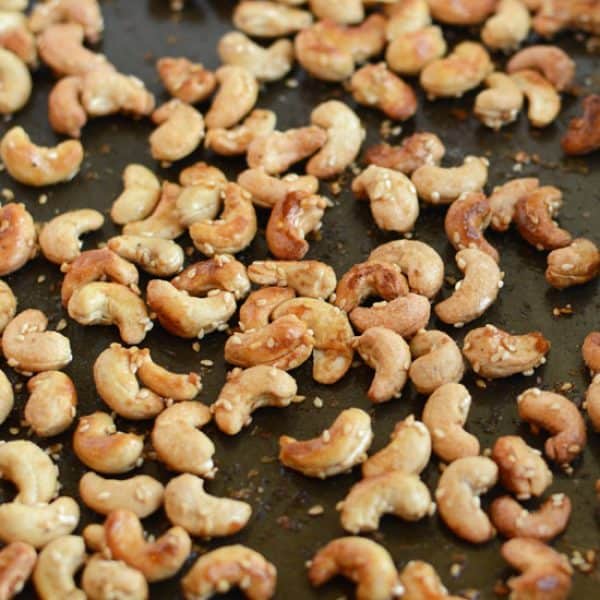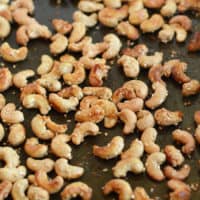 Maple Sesame Roasted Cashews
Prep:
5 minutes
Cook:
10 minutes
Total:
15 minutes
Instructions
First, preheat oven to 375ºF. Then spray a baking sheet with nonstick cooking spray or line with parchment paper. Set aside.
In a large bowl, mix together maple syrup, coconut sugar, and sea salt. Then, add in cashews sesame seeds and mix so that everything is evenly coated.
Transfer cashews onto baking sheet. Spread out evenly.
Roast at 375ºF for 10 minutes or until cashews begin to turn golden brown. Then remove from oven and let sit for 10 minutes (they will get crunchy!).
Nutrition Facts
Serving Size:
~ 1/4 cup
I have a nut addiction. I can't stop at just a few.
Also, speaking of nuts- funny story. This past weekend I went to a wedding in Mankato, MN (south of the cities) and the weather was AMAZING. Like this couple couldn't have gotten better weather for a Minnesota October wedding. So….I was instagramming THIS PHOTO, and I went to hashtag #ILoveFall. GET THIS. My autocorrect changed it to #ILoveBalls.
Don't ask.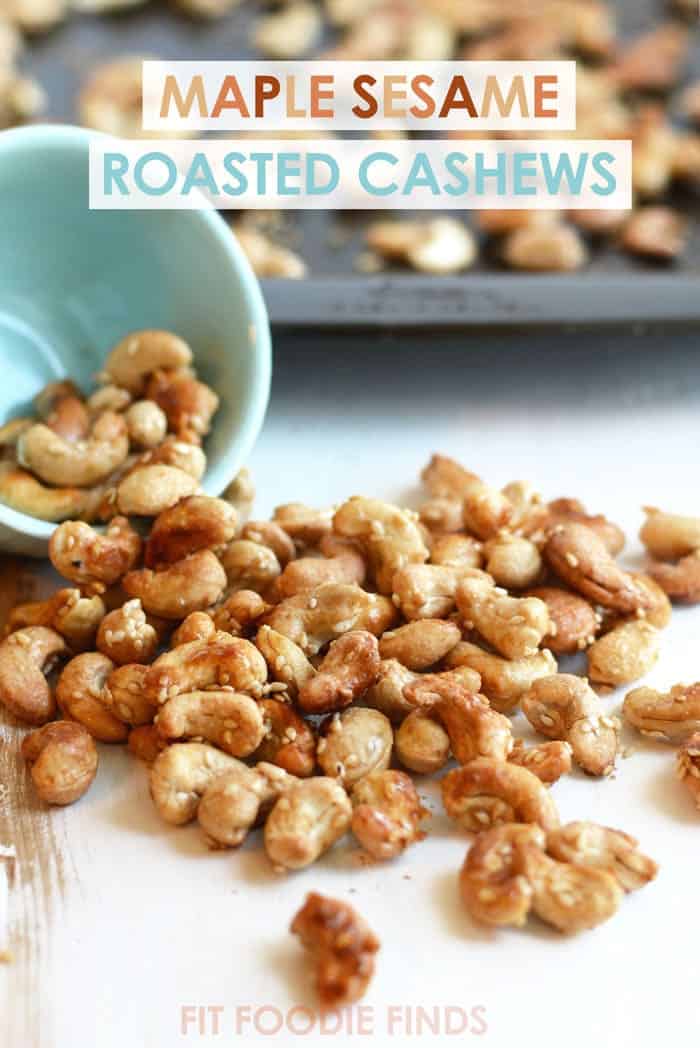 On a cashew kick? Here's some of my favorite FFF cashew recipes!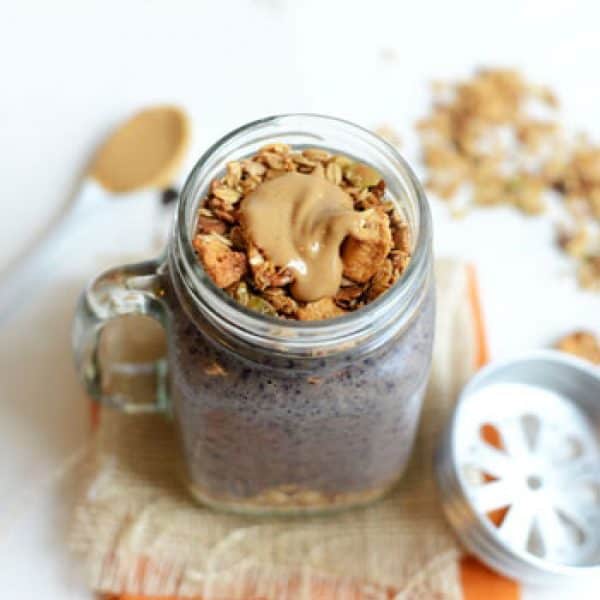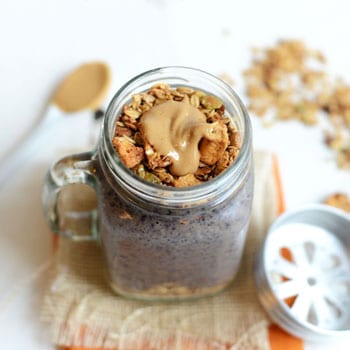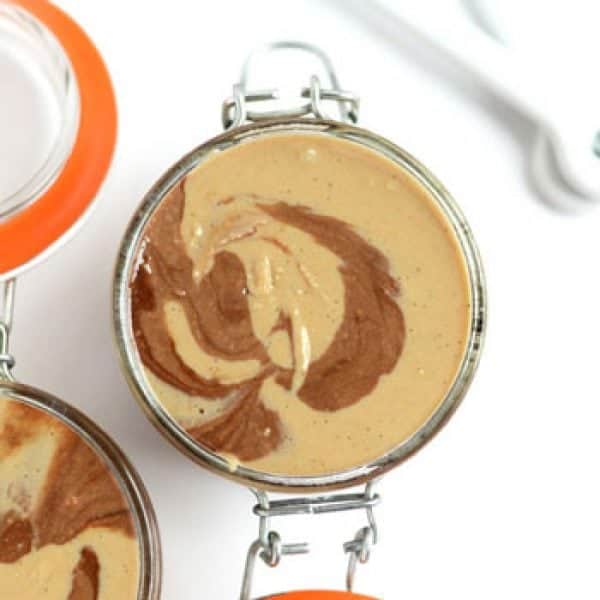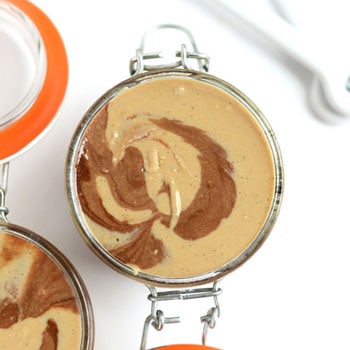 What is your most hilarious autocorrect story?