Nothing tastes like fall more than these Parmesan Garlic Roasted Brussels Sprouts. All you need are 6 ingredients in order to make these crunchy, cheesy bites of heaven!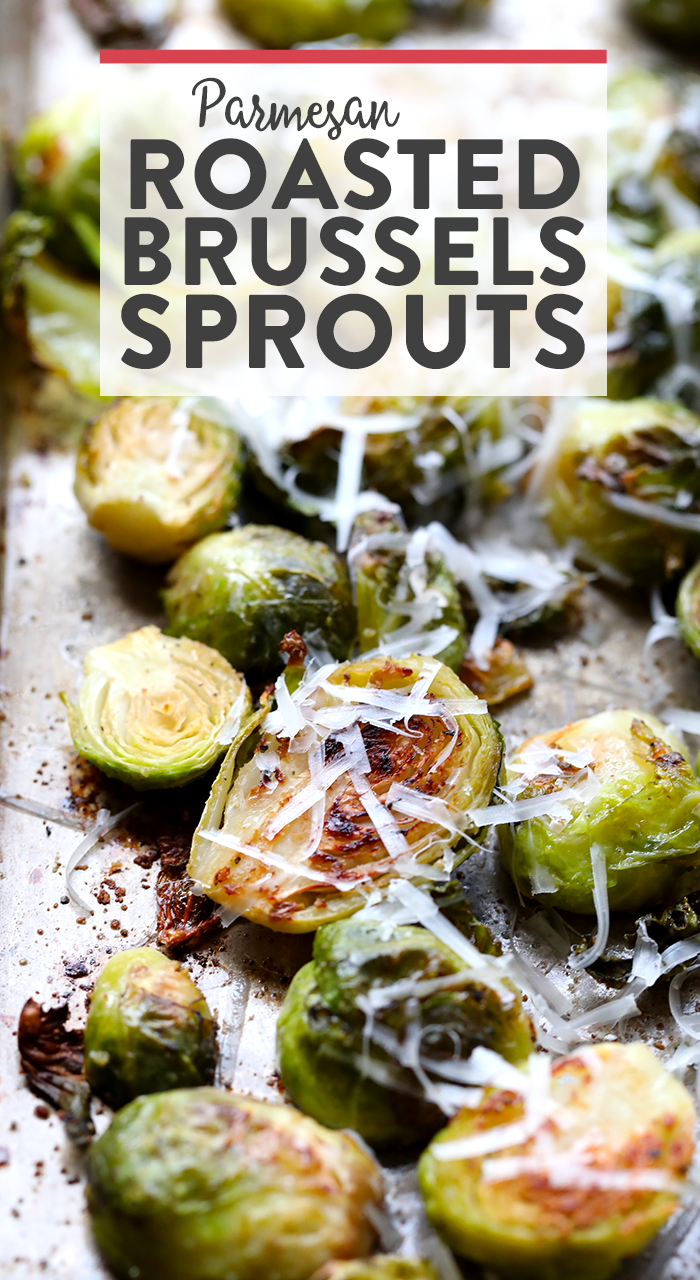 I've been thinking about my Halloween costume since September and guess what? We officially NAILED the idea. Get ready for this…
We're going as–
---
---
THE CAST OF LION KING.
I mean, it only makes sense for Mark and Linley's boyfriend Cole, because they have long manes of blonde hair. Plus, Mark has a full-on lion costume (in HS we were the Eisenhower Lions and Mark was the leader of the Superfans). Mark is going as Simba (with a teased mane), I'm going as Nala, Lin is going as Rafiki, and Cole is going as Scar. We're currently working on recruiting more characters from the movie 😀
So, I know what I'm going to be, but I need to figure out the actual costume. Let the Pinteresting begin!
Brussels sprouts are something that I didn't start eating until my mid-twenties. Now that I know how to cook with them, I can't stop eating them! My favorite is when I roast them a little too long and they are partially crunchy. OHHHH I'm getting worked up thinking about them. If you love Brussels as much as I do, you're going to dig this recipe!
Parmesan Garlic Roasted Brussels.
Parm makes the world go round and so does garlic. Mix all three of things together and you've got yourself a bomb-ass side dish for the holidays or any night of the week. My one stipulation if you make this recipe…use fresh, high-quality parmesan. It will accentuate the flavors of this dish in all the right ways.
Thank you, that is all.
Parmesan Garlic Roasted Brussels Sprouts
Prep Time:

10

Cook Time:

30

Total Time:

40 minutes

Author:
Yield:

6
Ingredients
1.5 lbs. brussels sprouts, washed & halved
2.5 tablespoons olive oil
2 teaspoons garlic powder
1/4 teaspoon sea salt
1/8 teaspoon ground pepper
1/2 cup parmesan cheese, grated
Instructions
Preheat oven to 400ºF.
Begin by preparing brussels sprouts. Wash, pat dry, and then slice the ends off and slice in half.
Place brussels sprouts on a large baking sheet and then drizzle on 2-3 tablespoons of olive oil. Season with garlic powder, salt, and pepper. Toss, making sure all brussels are generously coated.
Roast at 400ºF for 15 minutes. Remove from oven and toss. Then, roast for another 10 minutes.
Remove from oven and grate on parmesan cheese, generously coating the brussels sprouts.
Roast for another 3-5 minutes or until the brussels have reached a lovely golden brown color and an almost-crunchy texture.