Make your own Homemade Italian Seasoning with just 10 ingredients you likely already have in your spice cupboard, and you'll be on your way to the most flavorful recipes in no time.
Keep a batch of this Italian seasoning on hand for making our ground turkey skillet, Italian meatballs or homemade marinara sauce.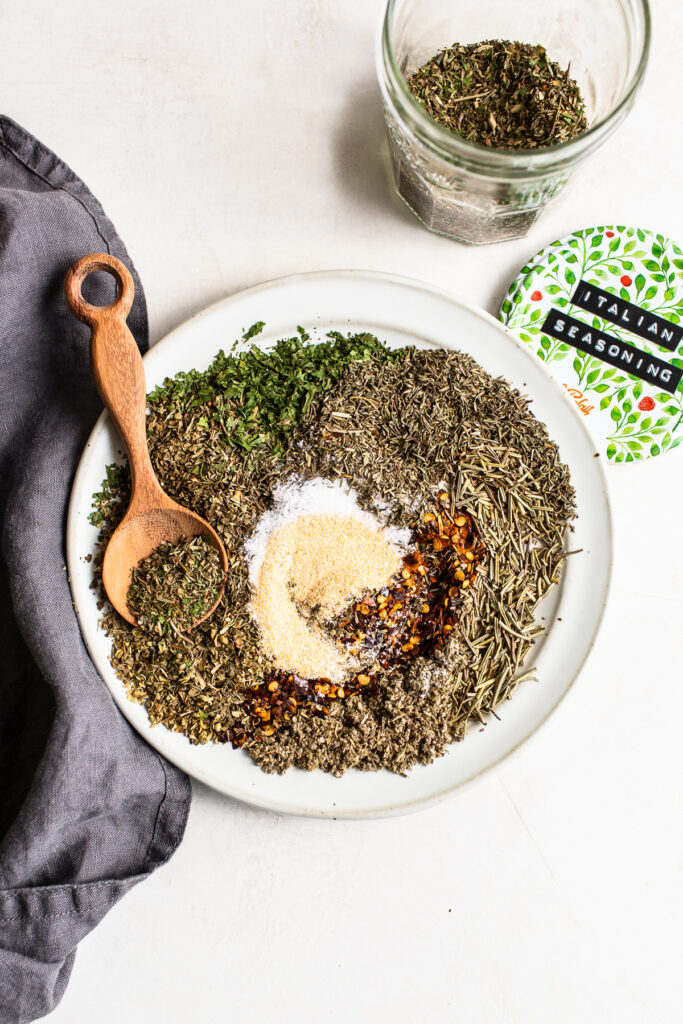 Our Take on Italian Seasoning
If you've ever purchased store bought Italian Seasoning you have probably bought a spice jar that is full of dried green herbs. Flavorful yet lacking a little something. We made a classic Italian seasoning but elevated the recipe with a coarse salt and garlic.
You will never look back when you make a batch of this homemade Italian seasoning.
What is Italian seasoning?

Italian seasoning is a mix of dried herbs that usually consists of basil, oregano, parsley, marjoram, sage, rosemary, thyme and other dried Italian herbs.
What does Italian seasoning taste like?

Italian seasoning is usually heavy on the oregano, thyme, and basil. Think of classic Italian dishes, they usually have a blend of Italian dried spices.
why you'll love it!
Common spices: This Italian seasoning features common spices that we're betting you already have in your spice cupboard.
A little salt goes a long way: Many Italian seasonings only feature dried herbs, but our blend takes things up a notch with a little salt and garlic — two amazing flavor enhancers.
So versatile: Italian seasoning isn't just for Italian-inspired dishes! it's an incredible spice blend for beef marinades, as a spice rub for chicken, on scrambled eggs and more!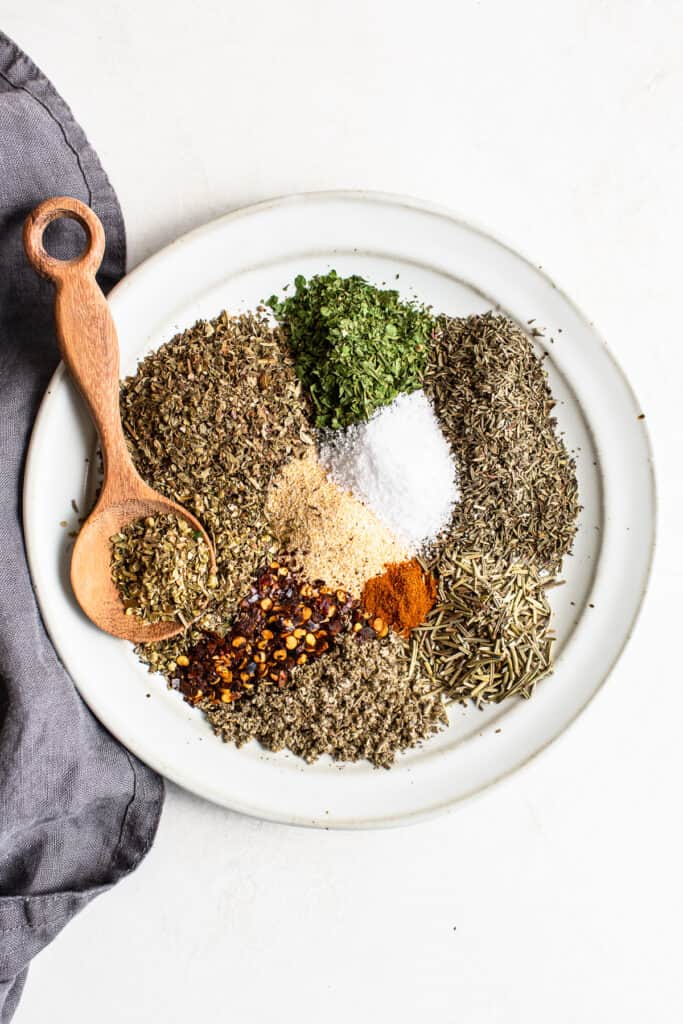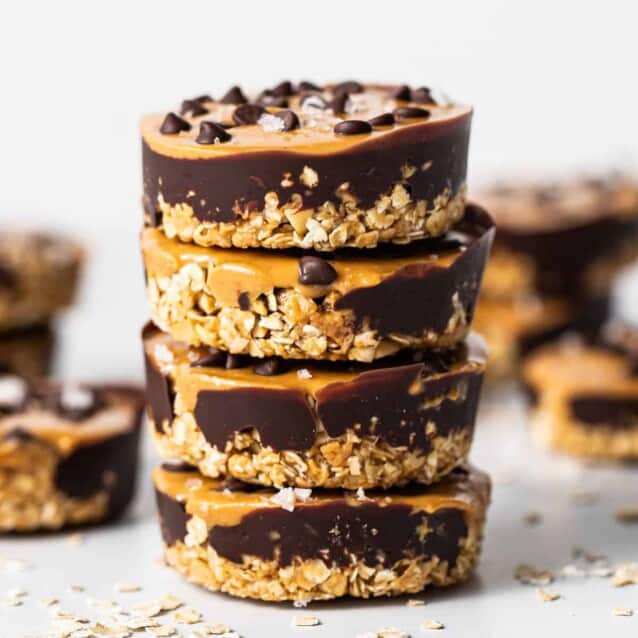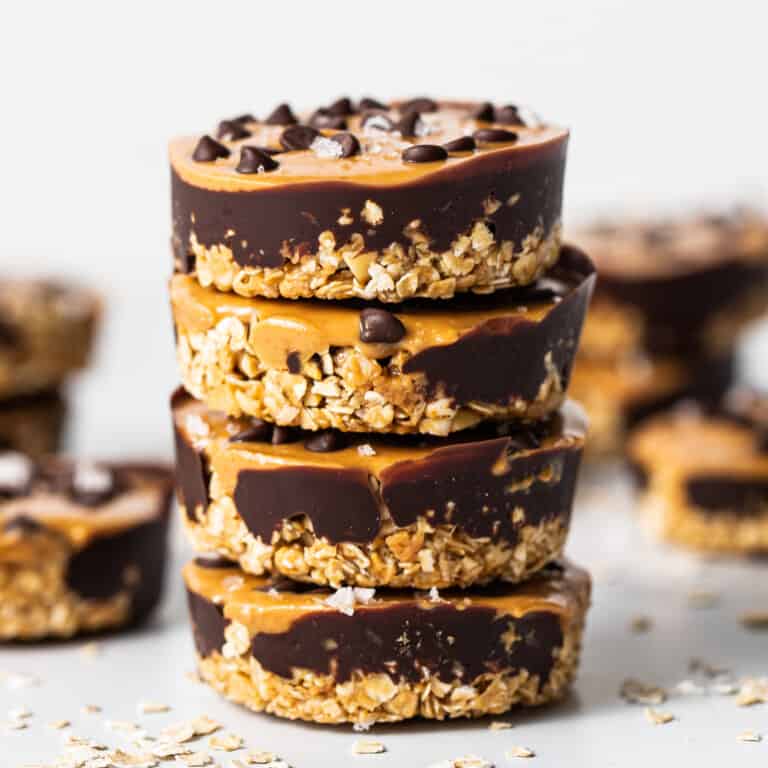 Get our Top 10 5-Star Recipes!
Join our email list for new recipes and BONUS: get our top 10 ⭐️⭐️⭐️⭐️⭐️ recipes e-book!
Why Make Homemade Italian Seasoning
We like to make our own homemade seasonings for many recipes! Our pork rub, fajita seasoning, and homemade chili seasoning are some of our favorites. Homemade seasoning recipes are the best because:
Salt control: You get to control how much salt you put in your spice blends. When you buy store-bought blends they often have quite a bit of sodium and sometimes even fillers.
Heat: Having control over the spice level and sweetness of spice blends is so helpful. You can truly make it your own!
Make-Ahead: Once you find a mix you like, you can make a double or a triple batch and have it on hand.
Recommended Spice Containers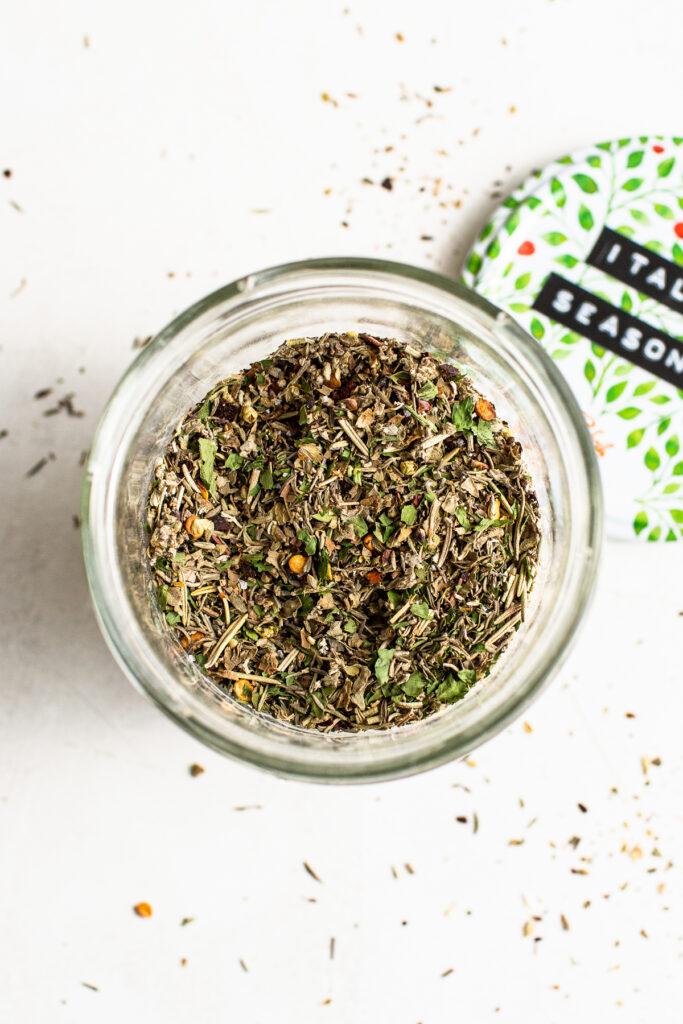 Spices that Go Well with Italian Food
While there is great variety in Italian-inspired recipes, we love to have our Italian seasoning on hand to quickly and easily season any Italian-inspired dish at a moment's notice. You'll need:
Dried oregano
Dried basil
Dried thyme
Dried sage leaves
Dried parsley
Dried rosemary
Garlic powder
Red pepper flakes
Kosher salt
Paprika
here's a tip
This Italian seasoning includes salt and garlic, which many store-bought Italian seasonings do not. If you're using this as an Italian seasoning blend in a recipe, you may not need to add additional salt if the recipe calls for it.
How to Make Italian Seasoning
For the full recipe, scroll down to the recipe card for a list of ingredients and instructions.
Place all of the ingredients for the Italian seasoning into a jar.
Cover the jar and shake until all the ingredients are combined.
Store in a cool dark place. IT'S AS EASY AS THAT.
How to Use Italian Seasoning
Italian seasoning is a very versatile spice blend! We love using it in:
Pasta
Marinades
Spice rubs
Egg bakes
Casseroles
And more!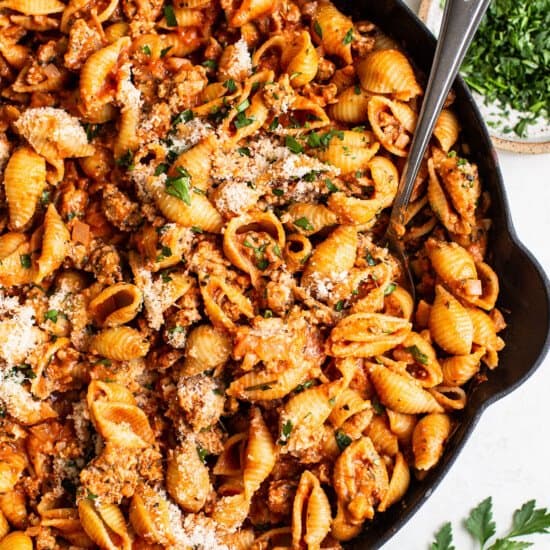 try it!
Ground Turkey Shells
Use this Italian seasoning in our oh so deliciously easy ground turkey pasta skillet.
Make Recipe
More Homemade Seasoning Recipes
Save money and limit sodium by making your own seasonings at home! We keep our pantry stocked with our homemade spice blends.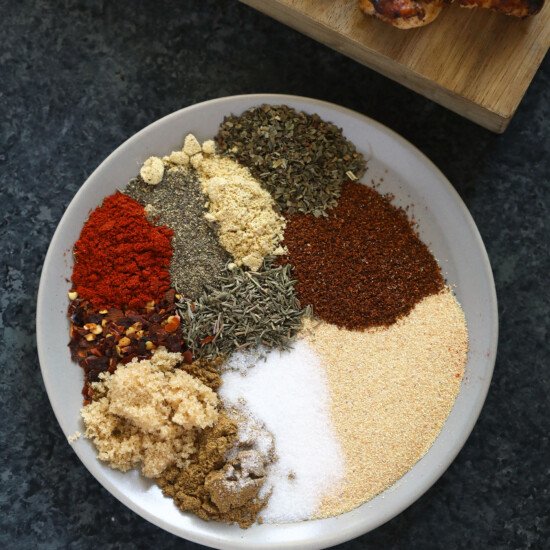 Storage
Store this Italian seasoning in a sealed container in a cool dark place. It will last for up to 6 months.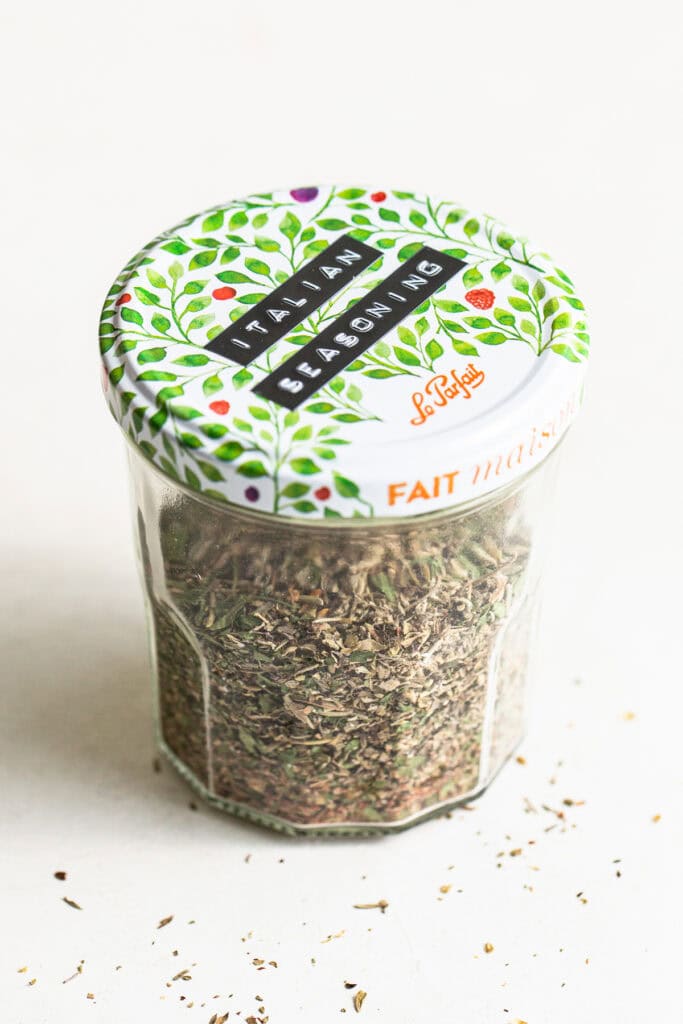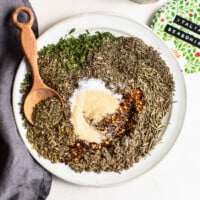 Italian Seasoning
This Italian seasoning recipe has all of the classic dried Italian spices with a garlic and salt addition. The salt and garlic give this seasoning a ton of flavor. It's a perfect spice blend to make a double batch of and keep it in your pantry for a rainy day.
Instructions
Place all of the ingredients for the Italian seasoning into a jar.

Cover the jar and shake until all the ingredients are combined.

Store in a cool dark place.
Nutrition facts
Serving:
1
g
Calories:
14
kcal
Carbohydrates:
3
g
Protein:
1
g
Fat:
0
g
Fiber:
2
g
Sugar:
0
g
Photography: photos taken in this post are by Ashley McGlaughlin from The Edible Perspective.