Do you ever crave sugary foods only when you indulge in sugary foods? For example- if you eat a cookie, you want another, and another? Or- sometimes a bowl of ice cream turns into 1 and a half?
That's me…especially when it comes to high sugar foods! I am a sweet tooth kind of girl and lately I've been a little out of control when it comes to not-so-good for your sweets (thanks to meetings at work and restaurants eating).
I tell myself that indulging in MODERATION is okay…but then I over-indulge. Whenever I overindulge I give myself a really hard time and feel a lot of guilt about…the workout I just cancelled out or how crappy I'm going to feel in a few hours.
Enough. How about I just make more homemade desserts that have a LOT less sugar, are made with whole grains, and are portioned properly?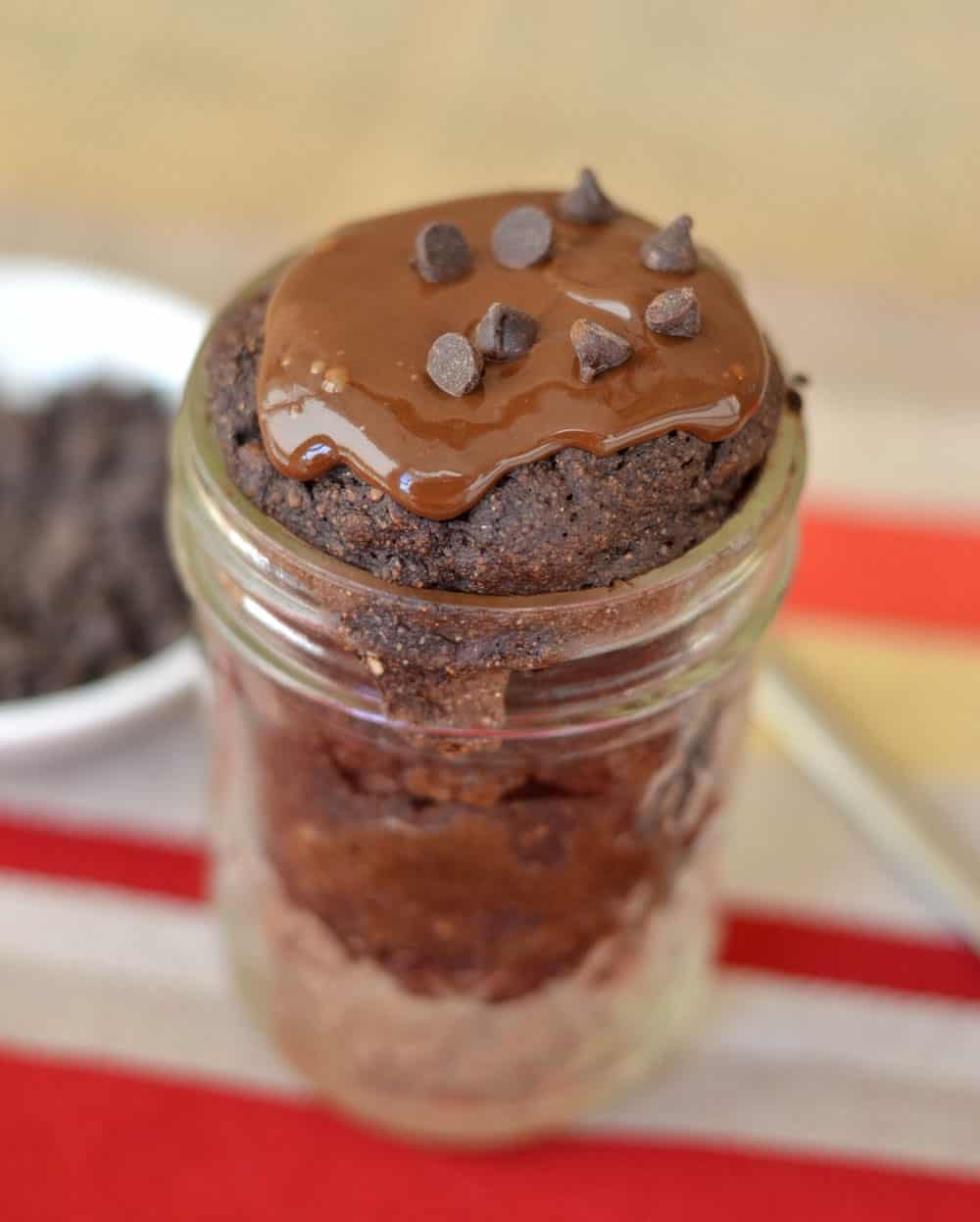 DING! Best idea ever.
I have a feeling this cake muffin (because I couldn't decide whether I should call it cake or a muffin) is going to be my new dessert best friend!
My original inspiration came from this Clean Eating Chocolate Mug Cake, but I didn't really follow the recipe at all. The fact that it's single serve, chocolate, healthier, and microwavable rocks my socks…so I made a version of my own.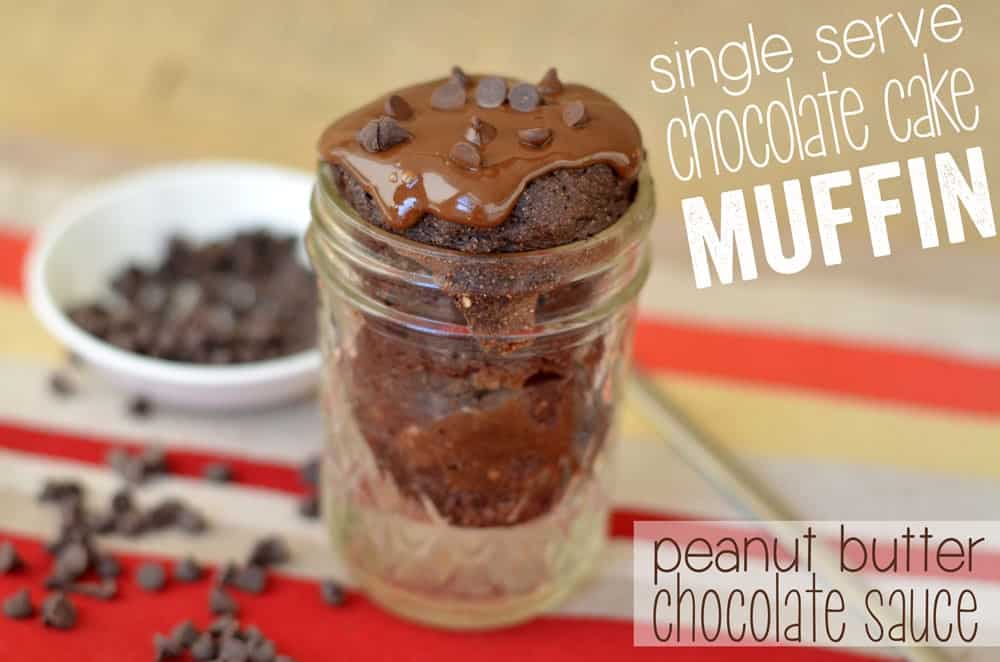 Recipe
Single-Serve Microwave Chocolate Cake Muffin
Nutrition (Chocolate Cake Muffin): 124 calories | 1.6g fat | 23.8g carbs | 4.6 g fiber | 4.3g sugar | 7.8g protein
Nutrition (Peanut Butter Chocolate Sauce): 98 calories | 8.3g fat | 4.1g carbs | 1.5g fiber | 1.5g sugar | 4.3g sugar
Prep Time:

5 minutes

Cook Time:

2 minutes

Total Time:

7 minutes
Ingredients
For the Cake Muffin
3 tablespoon

s 9-grain flour/whole wheat flour/gluten free flour

1 tablespoon

unsweetened cocoa powder

1 teaspoon

organic cane sugar

15

drops of stevia

1/2 teaspoon

baking powder

1

egg white

2 tablespoon

s unsweetened almond milk
Ingredients
For the Peanut Butter Chocolate Sauce
1 tablespoon

peanut butter

1 teaspoon

unsweetened cocoa powder
Instructions
Mix all cake muffin ingredients together in a small mason jar or coffee cup. Then, microwave on medium-high heat for 1 minute and 30 seconds. Tip: I changed my microwave setting to 80% heat.
In a small tupperware, melt peanut butter in microwave for about 20 seconds. Then, add in cocoa powder and mix.
Pour on top of cake muffin and enjoy! I sprinkled a few mini dark chocolate chips on top.
Similar
That is pretty dang awesome for a DESSERT.
So on top…I made a little drippy heaven. I mixed peanut butter with unsweetened cocoa powder and melted it to create peanut butter chocolate sauce!
I could eat that stuff by the spoonful :)
Here are a few more of my favorite single serve desserts:
Single Serve Gluten Free Banana Cake
Single Serve Banana Dark Chocolate Chip Muffin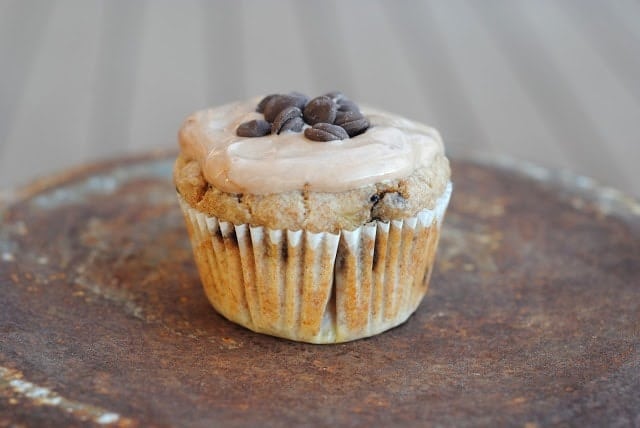 So enlighten me. What are your habits with sugary foods?
Are you a single serve lover or hater?