Jazz up your toast with some fresh fruit and cheese for an epic breakfast of Strawberry, Avocado, and White Cheddar Toast!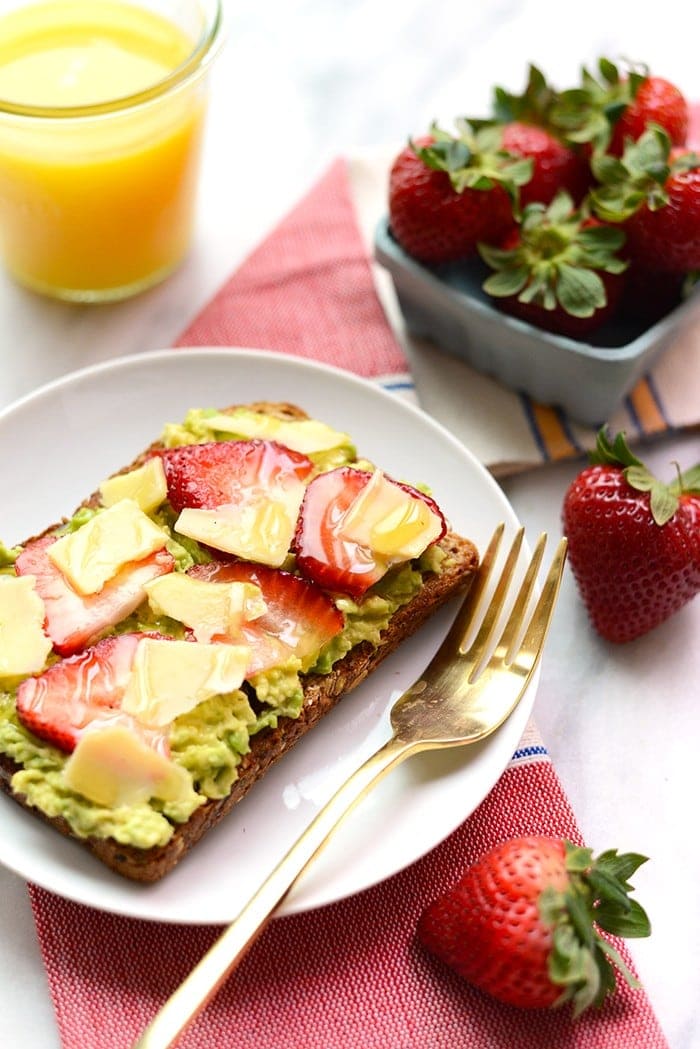 HAPPY TOAST TUESDAY, my party people. It's Linley (again) bringing you another TOAST TUESDAY.  Just a reminder…once a month (on a Tuesday) we are going to chat about toast, life, and everything TEAM FIT FOODIE.
I am currently sitting in my apartment that has NO air conditioning (but I still love it) sweating my BUM off. Minnesota summers can be a bit rough if you don't have air, but hey….it could be worse and I'm surviving.
One thing that makes the Minnesota heat bareable is THE RIVER HOUSE. I was so excited to write today's post because we have yet to update everyone on our latest river trip that hosted the first annual Team Fit Foodie Retreat, Memorial Day celebrations, and my cumpleaños (birthday). It was a dream. If you follow FitFoodieFinds on Snapchat, you got a little taste of the weekend already.
Lee, Emily, and I headed to the river for some much needed quality, team building, and FFF strategizing time. We figured why not do it in the sunshine with some rosé (can I get an AMEN)?! It was a BLAST. We started with coffee at our favorite spot in Prescott (The Twisted Oak), had a sprinkle donut (because it was also my birthday), and then Brooke joined us for an FFF outing and a human photoshoot. We literally gut laughted for 6 hours straight. We took some amazing team photos, new head shots, and @linleyshands even got a few photos of their own. You can see some of those snapshots on our new and improved Team Fit Foodie page. YAAAAS. Seriously, it is such a blessing to work with your besties. Not to mention the ladies I work with are insanely talented and I learn so much from them every single day. #gush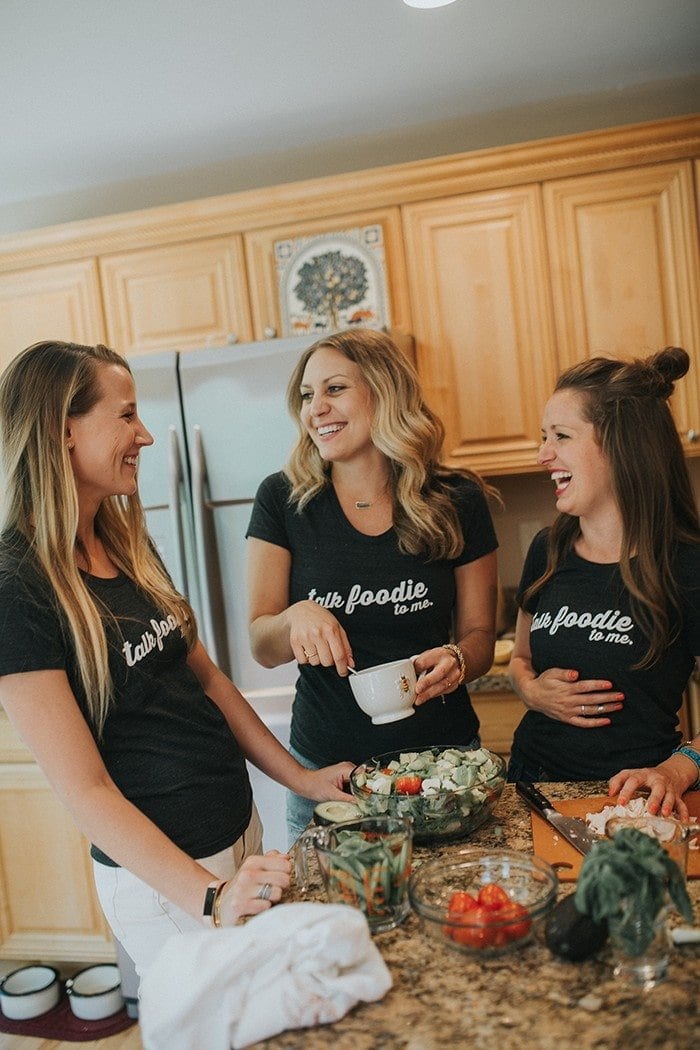 After the shoot, Lee's sister Michelle and my roommate Britta joined us for more birthday celebrations on the patio of Muddy Waters in Prescott, Wisconsin where a good time was had by all after a couple yummy mojitos and DELICOUS pizza. The weekend only got better from there. Since it was a Team Fit Foodie RETREAT, we decided good food, hard workouts, and avocado masks were a MUST. Check, check, and CHECK.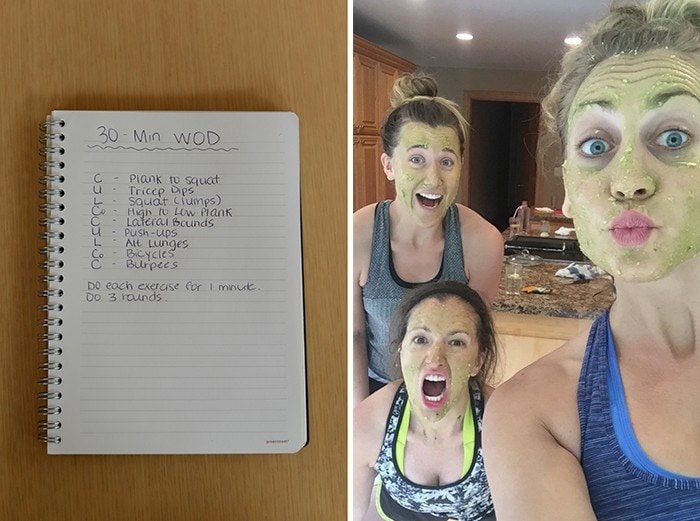 Friday night, my lover man (Cole) and my brother (who is also Emily's boyfriend…SNIZZZZAP) along with some of our other besties met us out at Rush River Brewery for a couple refreshing beers and a good time. YOU GUYS, it was SOOOO FUUUN. Rush River Brewery is in the middle of no where in a warehouse neighborhood outside of River Falls, WI (Google it, people). Everyone's favorite beer of the evening was definitely the Kirsch (a sour beer).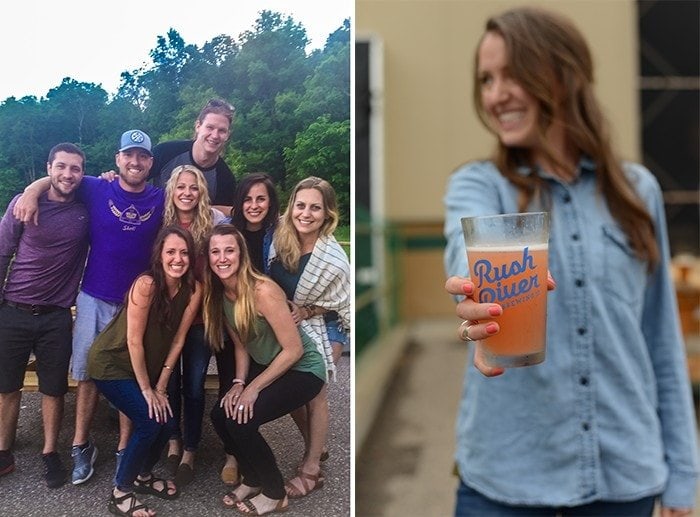 The rest of the weekend consisted of all the BEST people, amazing food, and lots and LOTS of time on the dock. You really can't go wrong with a weekend like that. Cole was in charge of the largest meal of the weekend (and cocktail mixing) and he sous vide 16 lbs. of pork (THATS A LOT OF PORK), shredded it, and a beautiful meal of pork tacos OR pulled pork sandwiches was made. IT WAS THE BEST BIRTHDAY DINNER OF MY LIFE.
Look, this bowl of pork is like 8 times the size of my HEAD.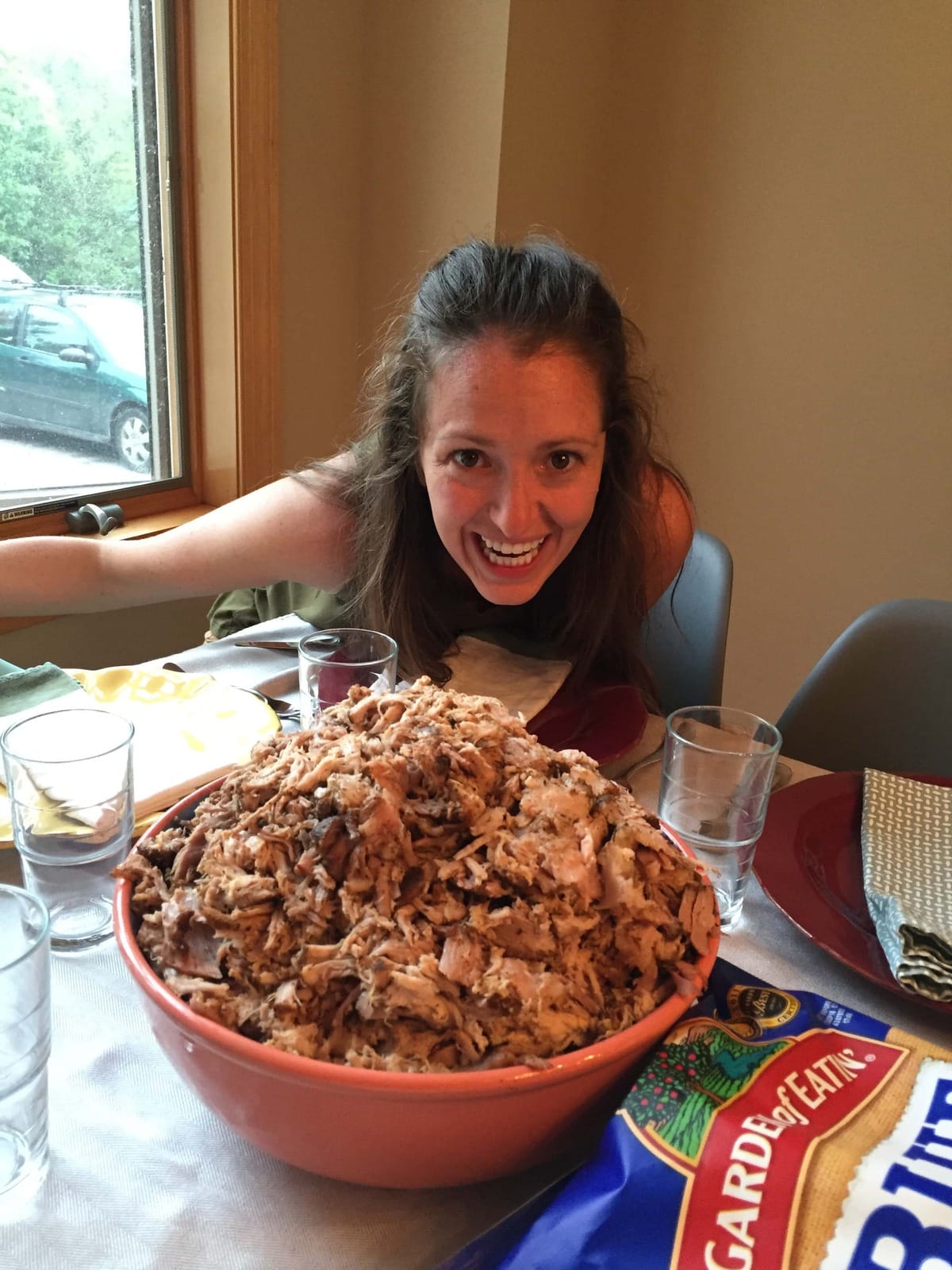 Well long story short, it was one of the best weekends of all time and the first Team Fit Foodie Retreat was a success. #teamfitfoodieandfriendsforever
Now, for the TOAST.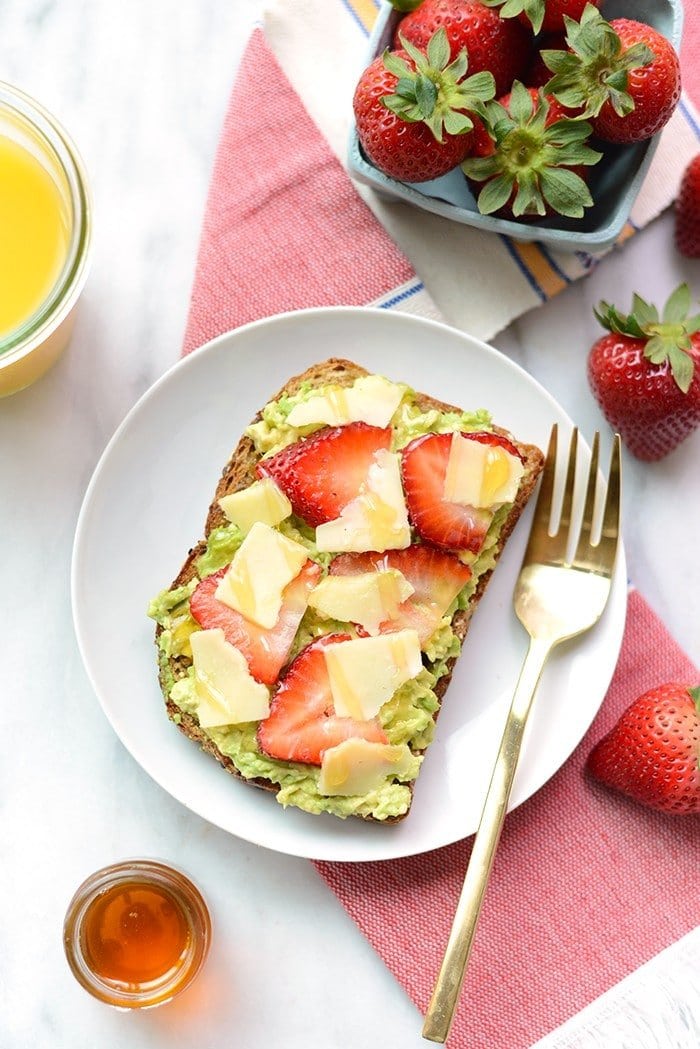 It's no secret that Team Fit Foodie has a WEE obsession with AVOCADOS. There is just no getting past its creamy, savory goodness. We wanted the best of both worlds for today's toast and THUS….this Strawberry, Avocado, and White Cheddar Toast was born. Three ingredients that a lot of you probably have in your fridge right now, but never thought to thrown on toast. It's DIVINE.
The finishing touch of this scrumptious toast was HONEY. Just before we taste tested, Lee finished the toast off with some honey and BAM…a breakfast that you didn't think could get any better…got MUCH BETTER. Pour yourself a cup of JOE and enjoy some dang toast!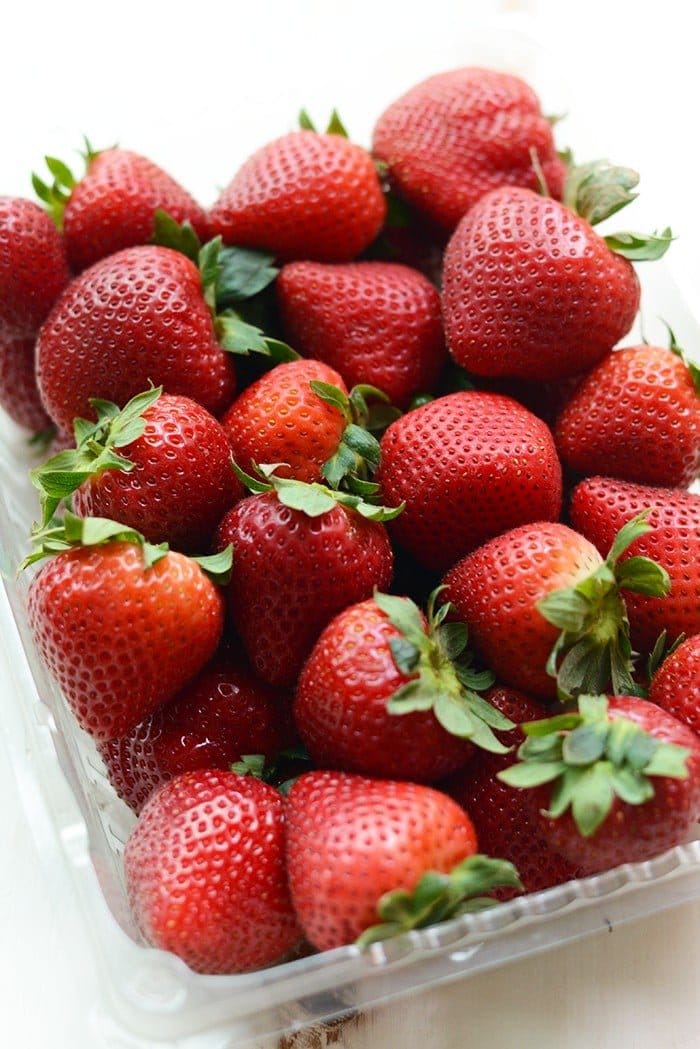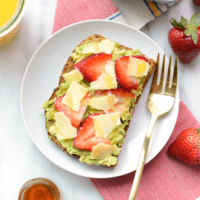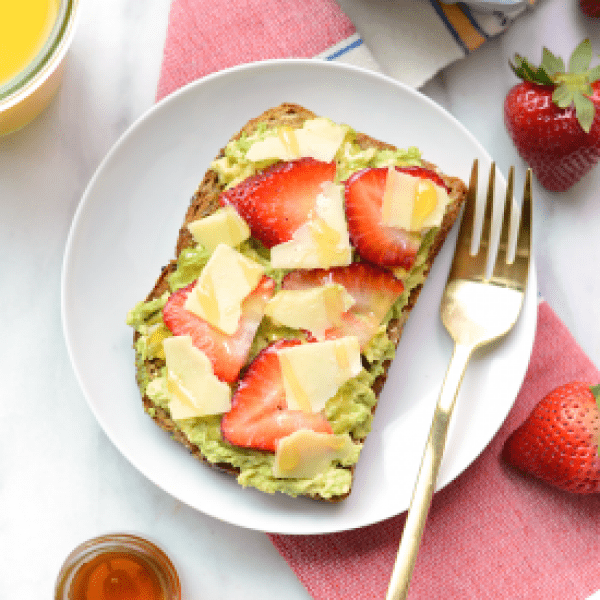 Toast Tuesday - Strawberry, Avocado, and White Cheddar Toast
Ingredients
Instructions
First, pop your bread in the toaster.

Next, in a small bowl, mash the avocado.

When bread is toasted to perfection, spread mashed avocado, strawberries, and cheddar cheese on top of the toast.

Finish by drizzling honey over the toast with a little sprinkle of sea salt.

ENJOY.
Nutrition facts
Calories:
413
kcal
Protein:
10
g
Fat:
26
g
Fiber:
13
g
Sugar:
11
g