So.
I have a secret.
I didn't actually use any peanut butter in this recipe.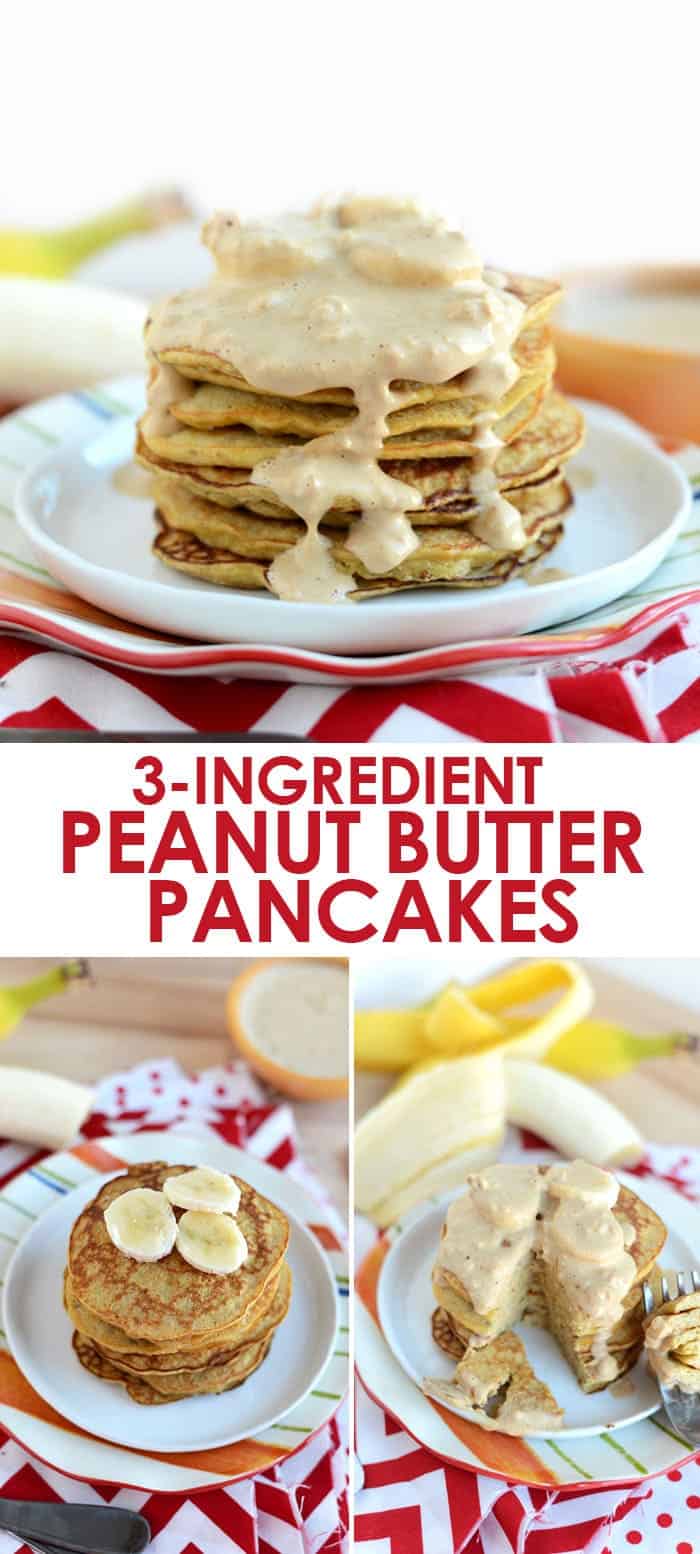 I USED PEANUT FLOUR!
---
---
I got a reader request to make more recipes using peanut flour. I used to eat peanut flour all the time and then I ran out and kind of forgot about it…But I am fully restocked! I love peanut flour because it has tons of protein and that peanut buttery taste you know and love…but less calories and fat! Here is the brand I use.
For 1/4 cup of peanut flour it is 110 calories, 4g fat, 8g carb, and 16g protein. HAWT DIZAM!
So the three ingredients I used are eggs, mashed banana, and peanut flour! Easy peasy. On top I mixed some peanut flour with almond milk to make my infamous peanut flour sauce.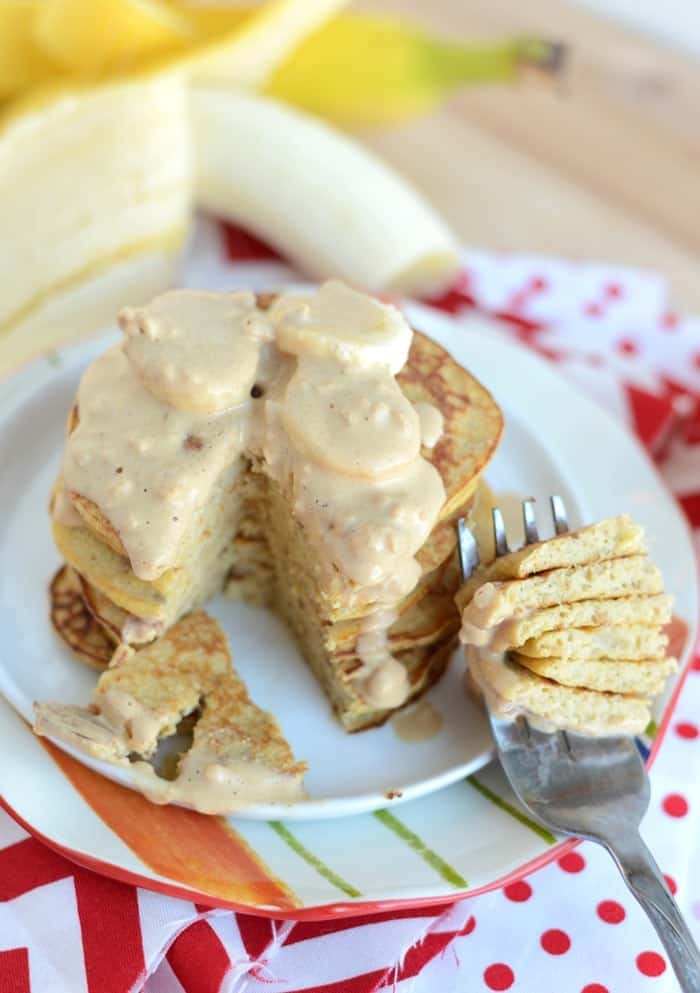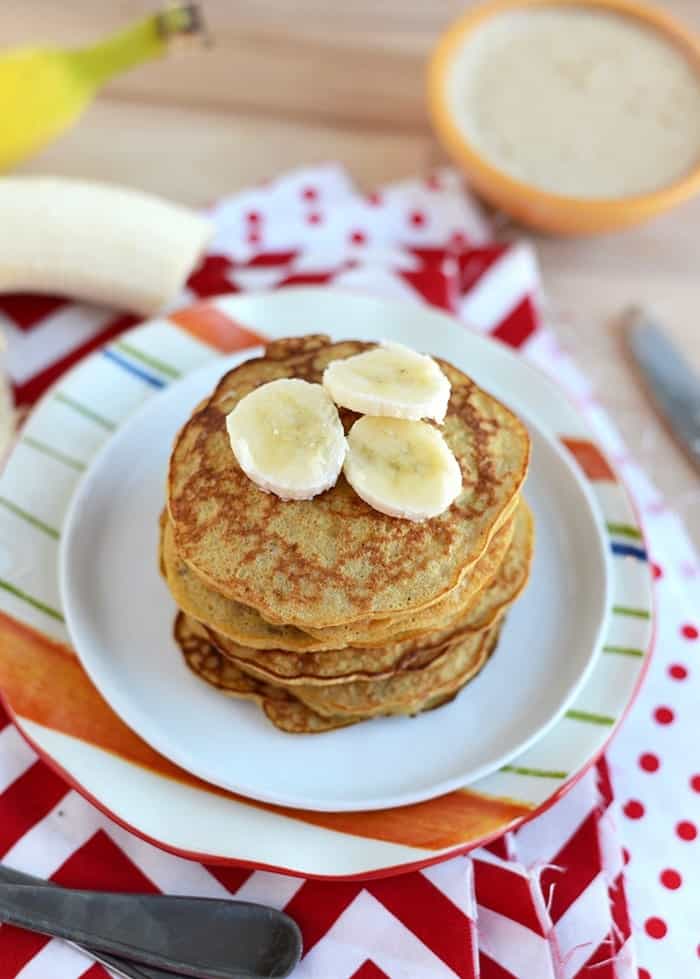 You'd never even know these are grain free and dairy free! Pancakes without flour…it's possible!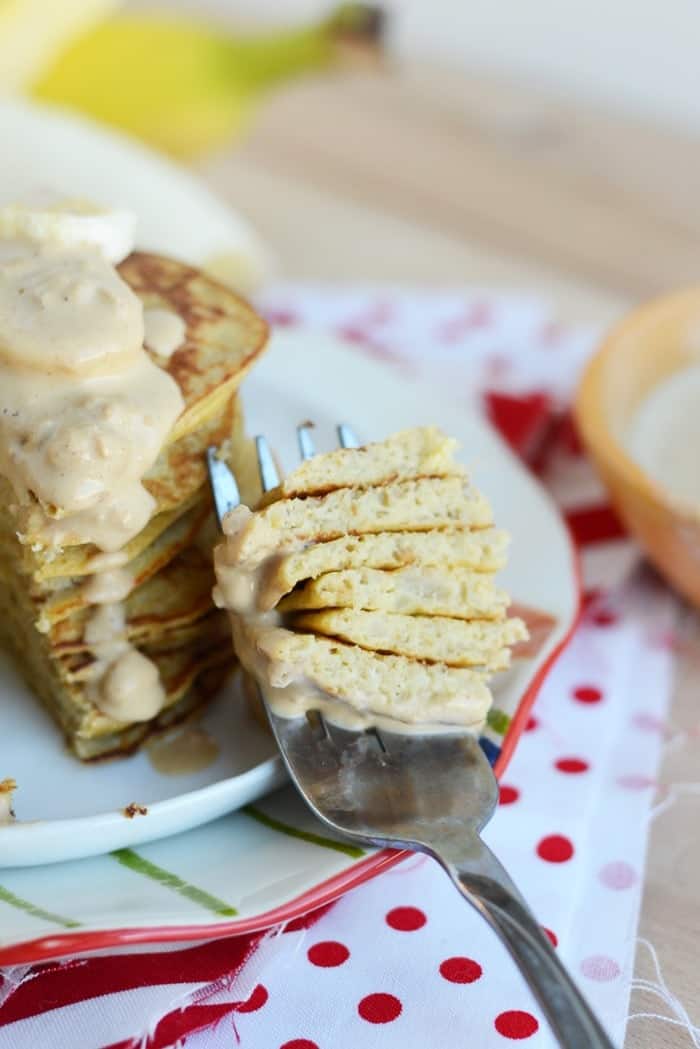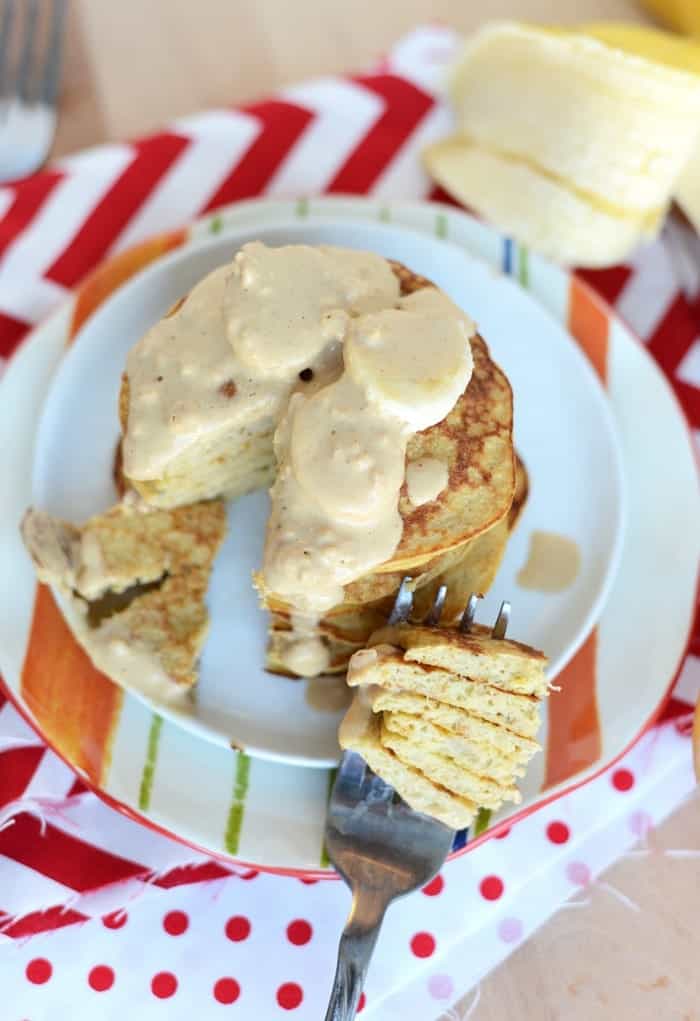 3-Ingredient Peanut Butter Pancakes
Nutrition (For just the pancakes, not the sauce): 281 Calories | 30 carbs | 10g fat | 17g protein | 16g sugar
Ingredients
-1 small-medium banana, mashed
-2 eggs, large
-2 tablespoons peanut flour + 1 tablespoon peanut flour (for the sauce)
~1.5 tablespoons almond milk (for the sauce)
Instructions
Begin by spraying a nonstick pan with nonstick cooking spray or coconut oil and turning burner to low/medium heat. Next, in a medium size bowl, mash your banana until it is smooth (you are more than welcome to do this entire process in a food processor). Next, add in 2 large eggs and whisk until completely combined. Finally, add in 2 tablespoons of peanut flour and whisk until combined and the batter is smooth. Spoon about 2 tablespoons of pancake onto the stove top (the batter should be a little thinner than normal pancake batter). Let cook for about a minute or so, and then carefully flip. Let the second side cook for an additional minute. *Note: these pancakes will be small. To make the peanut flour sauce, mix together about a tablespoon of peanut flour with about 1.5 tablespoons of almond milk. You should get a thick saucy consistency. Pour on top of pancakes and eat!
3-Ingredient Banana Pancakes (a very close relative!)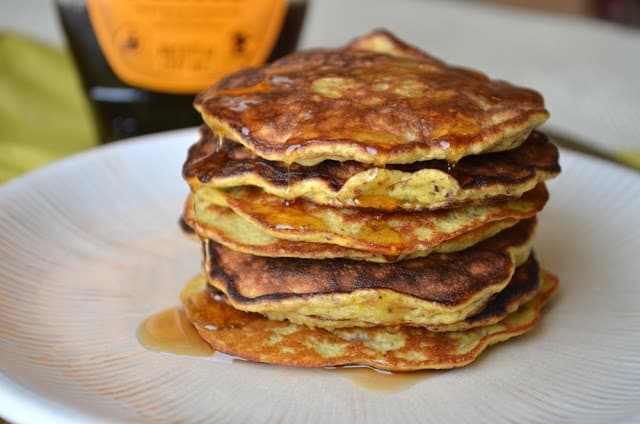 I have loads of other delicious pancake recipes. Check em out:
Cornbread Chocolate Chip Pancakes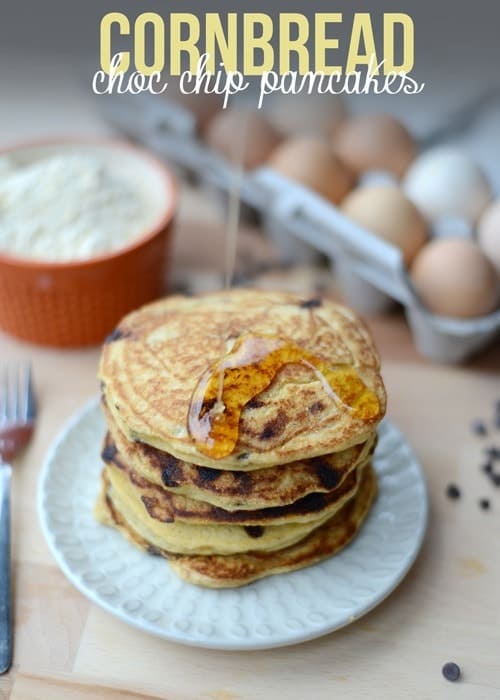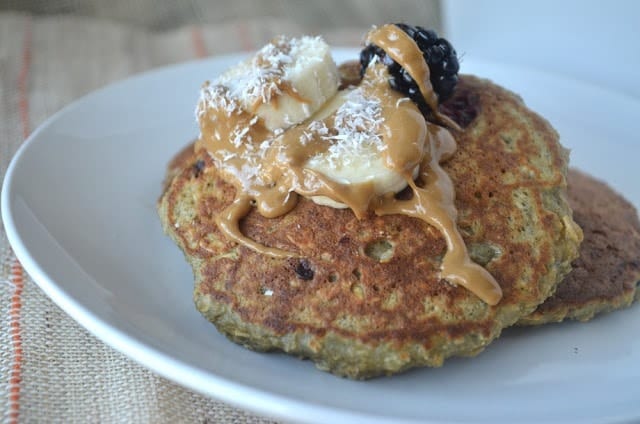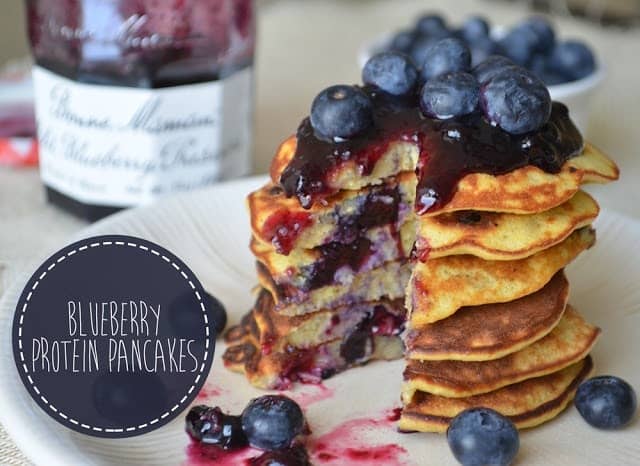 Applesauce Skillet Pancake Cake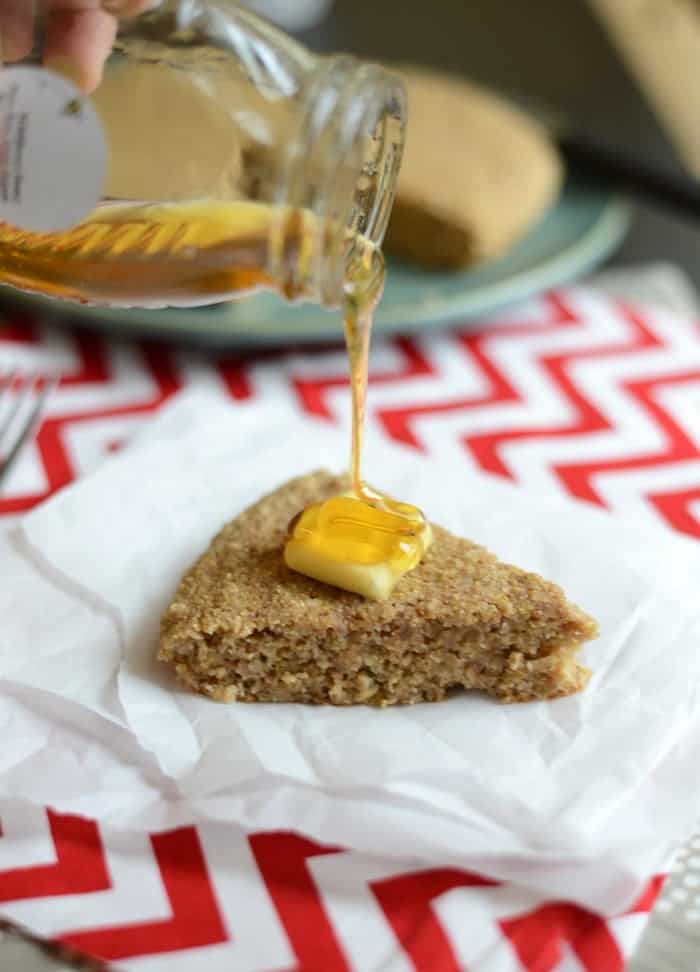 What's your all time favorite pancake recipe?