Get inspired with some of the best vodka cocktails on the internet. From classic vodka cocktail recipes like a Lemon Drop Martini to Sex on the Beach Slushies, with are more fun, we have tons of cocktail ideas for everyone.
Don't let making vodka cocktails at home scare you. Most of them are actually super simple to make! Take our Honey Greyhound Cocktail or Blackberry Moscow Mules. Both of these are fun, refreshing, and ready in less than 10 minutes.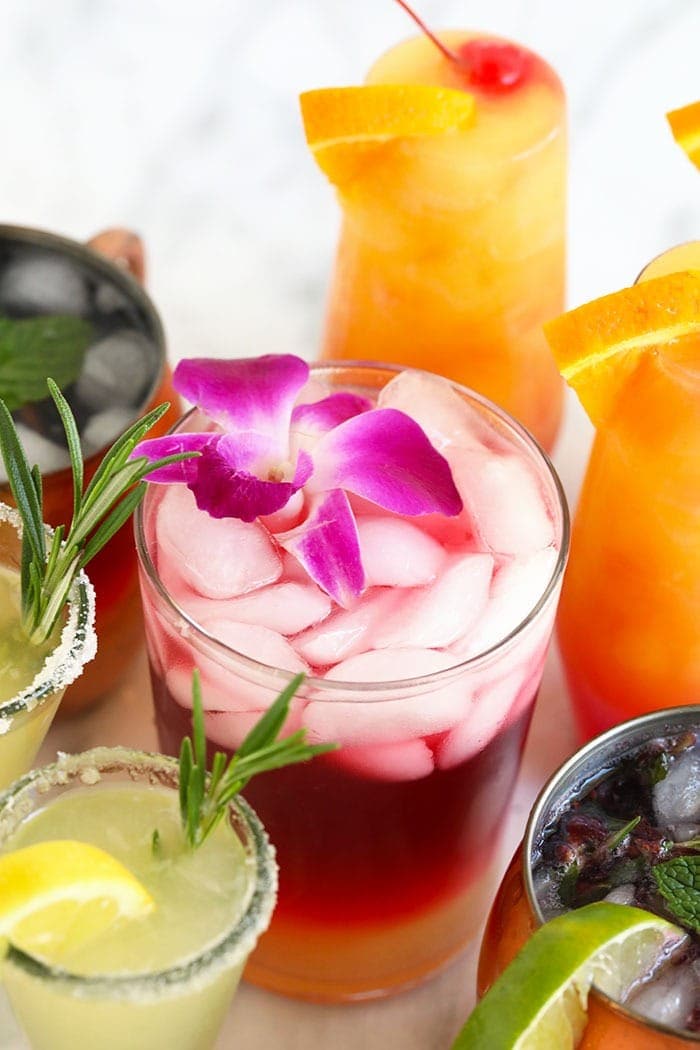 Sometimes after a long week of work all you need is a stiff drink. Or, if you're a lightweight, something more fruity and less pungent might be the right drink for you. Either way, we've got tons of vodka cocktails for you to choose from that will fit any palette.
We love Vodka
Vodka is definitely my choice in hard liquors. It mixes great with many juice and liquors and makes for a GREAT cocktail. For the most part, it's easy to find, can be inexpensive, and is easy to flavor with other ingredients.
What can I mix with vodka?
There are so many different things you can mix with vodka to make a great cocktail recipe. Here are some of our favorite "mixers" or non-alcoholic ingredients that are great mixed with vodka by itself.
cranberry juice
orange juice
citrus
ginger beer
tonic water
soda water
lemonade
What alcohol goes with vodka?
Other alcohols that mix well with vodka include rum, sake, bitters, and liqueurs like Chambord and schnapps.
What is the best vodka for cocktails?
Choosing the right vodka for you is all about preference. How much do you want to spend and how smooth do you want your vodka to go down? Typically the smoother the vodka, the more expensive. Here are our 3 favorites in different price ranges.
Can you drink vodka straight?
Yes you can drink vodka straight. Sometimes people will order vodka on the rocks (or vodka over ice) or even a straight shot of vodka. We're not saying this is our favorite way to drink vodka, but people definitely do it!
What's the best low-calorie vodka drink?
If you're looking to order a lower calorie vodka drink, we suggest ordering a vodka soda with a lime wedge. This is what I order at weddings/bars, so I don't get gut rot with all of the sugary juices you can mix with vodka.
Ingredients
1.5

oz.

vodka

any brand will work

4.5

oz.

juice

any kind

2

handfuls of ice

divided

splash soda water

citrus wedge
Instructions
Place vodka, your choice of juice, and a handful of ice into a drink shaker.

Put the top on and shake until combined.

Fill a glass up with ice and pour the vodka cocktail into the glass. Then, add a splash of soda water. Serve with a citrus wedge such as lime, lemon, or orange.
Tips & Notes
For the nutrition information, we calculated it with orange juice as the juice.
A moderately strong vodka cocktail is 1:3, vodka to juice. If you want a stronger drink, you can do a 1:2 ratio and for something lighter a 1:4 ratio.
Nutrition facts
Calories:
166
kcal
Carbohydrates:
15
g
Protein:
1
g
Fat:
0
g
Fiber:
0
g
Sugar:
12
g

Best Fit Foodie Vodka Cocktails
We're obviously huge fans of vodka cocktails on Fit Foodie Finds and we actually just created 6 brand new vodka cocktail recipes. We hope you love each and every one of these!
What's better than a Sex on the Beach Cocktail? Sex on the Beach Slushies! For this vodka cocktail recipe, you'll use classic Sex on the Beach Ingredients, but blend it all together to create an amazing frozen drink.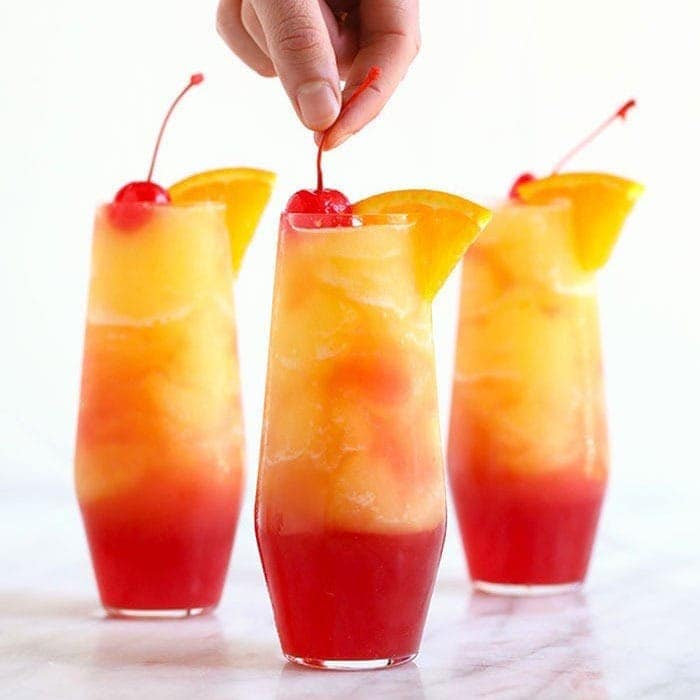 Jazz up the traditional Arnold Palmer recipe with hibiscus tea and a homemade lemonade, and you'll have the most refreshing Hibiscus Arnold Palmer drink in your hand in no time. Whip up a batch of these refreshing Arnold Palmers today!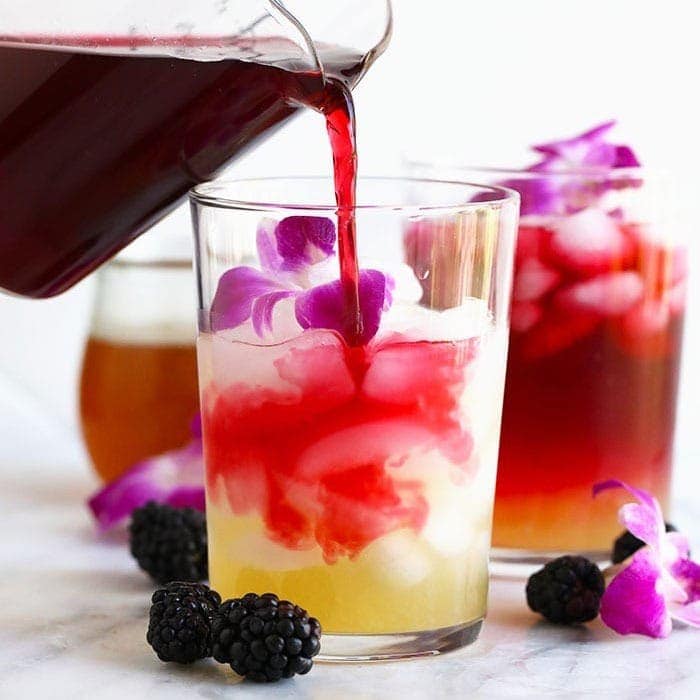 There's nothing better than an ice-cold Moscow Mule. Who's with me? Learn how to make our Blackberry Moscow Mule recipe in less than 5 minutes. Plus, we're sharing which Moscow Mule cups are the best.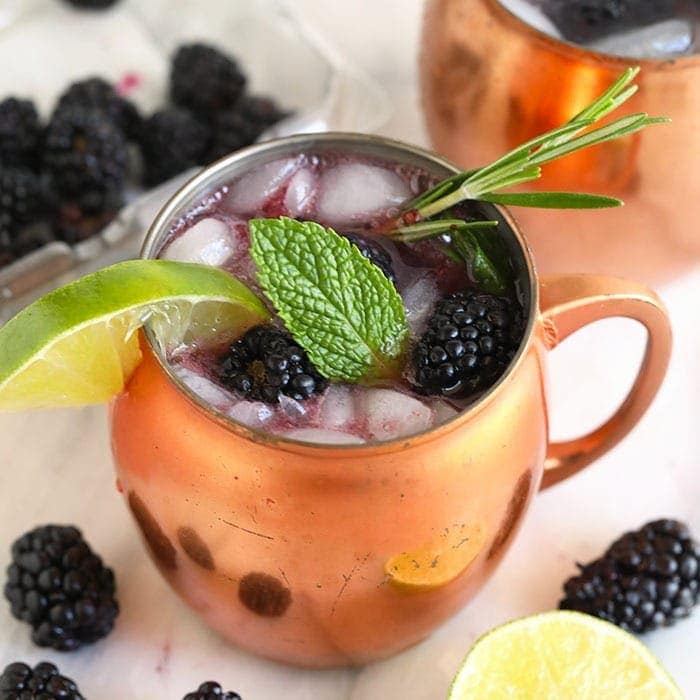 It's happy hour time! Make this Honey Greyhound Cocktail for a refreshing cocktail that is delicious, naturally sweetened, and perfect for a night out on the patio or the perfect cocktail to mix up when you have friends over.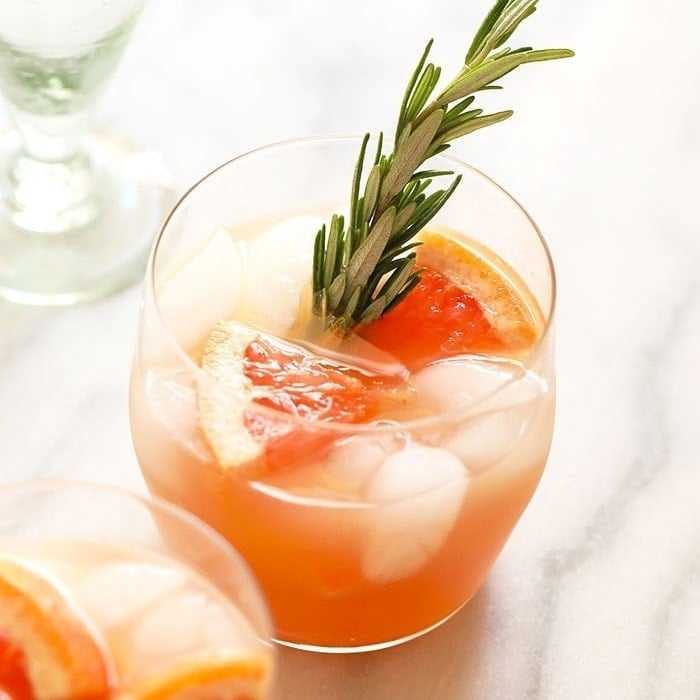 Are you looking for a refreshing cocktail that you can whip up in a hurry? Try a lemon drop martini. All you need are three simple ingredients to shake up one of these delicious martinis for you and your friends. Make one for your next happy hour!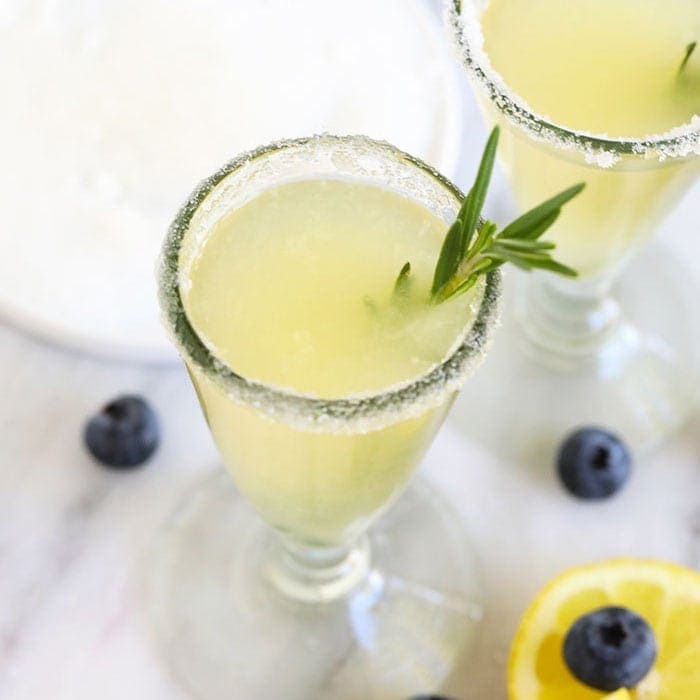 Start your next weekend brunch off with this bloody mary recipe! Forget those store-bought mixes and make this homemade bloody mary recipe in the comfort of your own home. Don't forget all the meat sticks, cheese, and fermented goodness that goes along with the perfect bloody mary, too!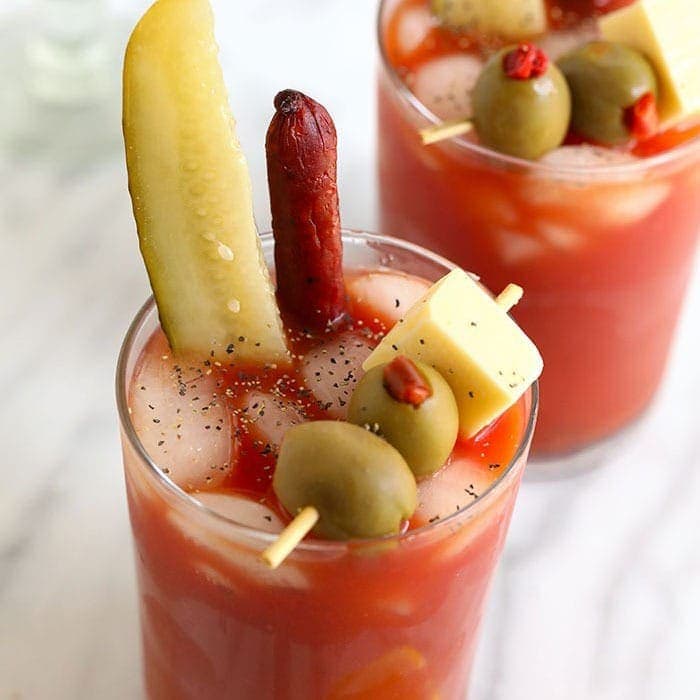 With just simple 3 ingredients you can make the most delicious, flavor-filled classic Moscow Mules perfect for a hot summer evening!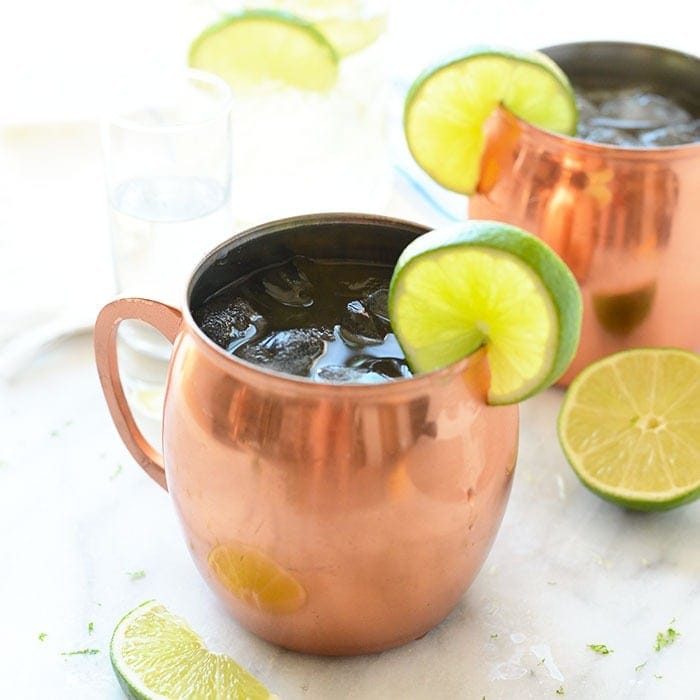 Looking for a large-batch cocktail recipe? Make this delicious Cucumber Melon Ginger Punch recipe made with fresh honeydew, cucumber, organic vodka, and ginger beer!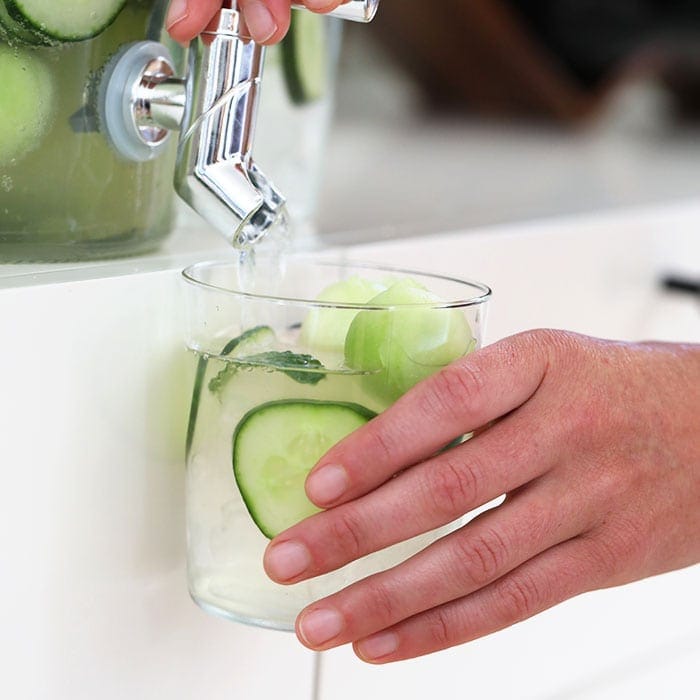 20 More Vodka Cocktails