What's better than a Sex on the Beach Cocktail? Sex on the Beach Slushies! For this vodka cocktail recipe, you'll use classic Sex on the Beach Ingredients, but blend it all together to create an amazing frozen drink.
Frozen drinks are the latest craze right now. Insert– frozen margaritas and frose. Honestly, I'm not mad about it. I love me a good slushy and if it has booze involved, yes, please.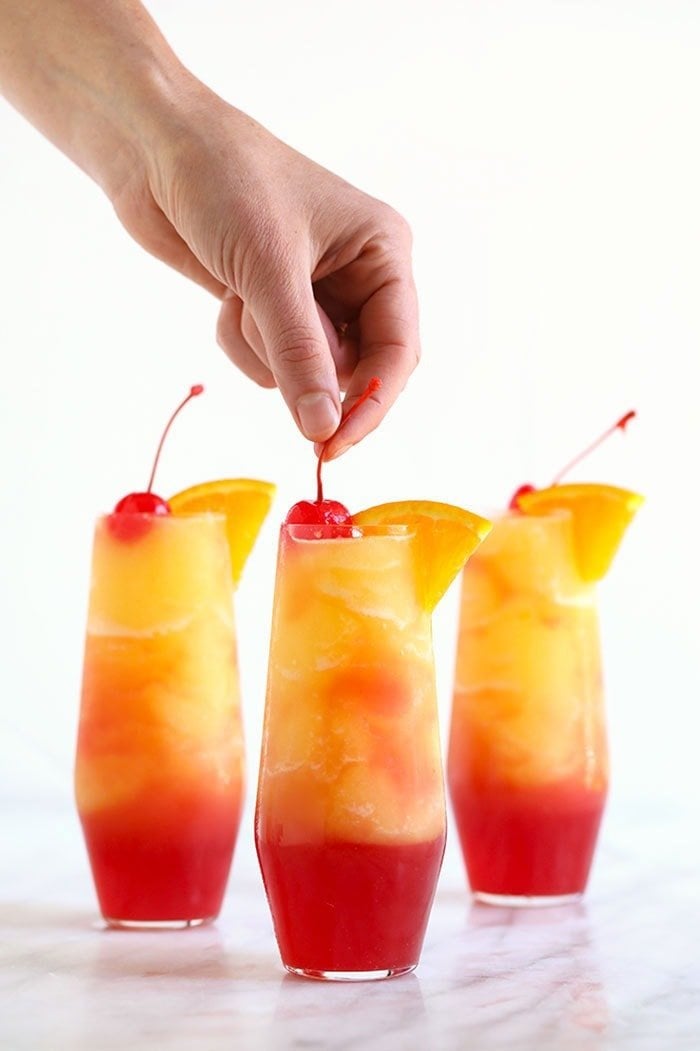 Today we're sharing an epic sex on the beach drink that takes all of the ingredients from this classic vodka cocktail, but makes it one yummy slushy! First things first, let's go over what you need for this recipe.
Why Frozen Drinks?
I'm sure you're wondering, what makes this Sex on the Beach Slushy so great anyways? Well, we're here to tell you that frozen drinks are here to stay!
Refreshing: since most frozen drinks are blended with frozen fruit and/or ice, they are super refreshing.
Easy to Make: Place all of the ingredients for your frozen alcoholic drinks into a blender and blend until smooth.
Serves a Crowd: since you're already getting your blender out, you might as well make more than one serving. Most frozen drinks serve a crowd.
Frozen Sex on the beach ingredients
vodka
peach schnapps
100% orange juice
cranberry juice
frozen sliced peaches
ice
What kind of vodka should I use?
For this recipe, you can use any kind of vodka that you have on hand! We love Prairie Organic Vodka because it's organic and local to Minnesota.
Can I use a different frozen fruit?
We highly recommend using frozen peaches because the classic Sex on the Beach cocktail recipe calls for Peach Schnapps so frozen peaches really enhance that flavor. If you don't have frozen peaches on hand you can try subbing all ice OR using a different fruit such as frozen pineapple.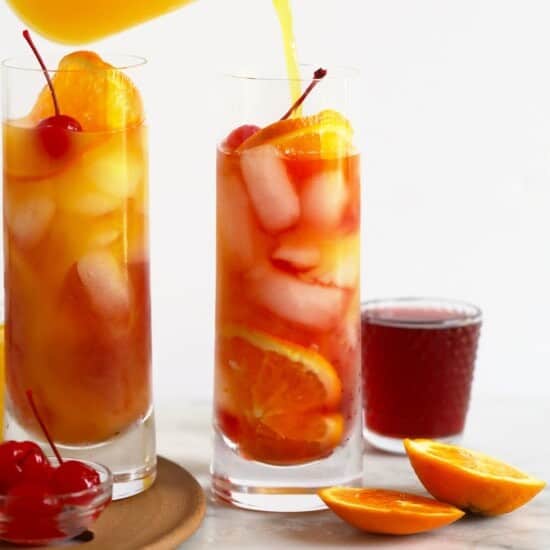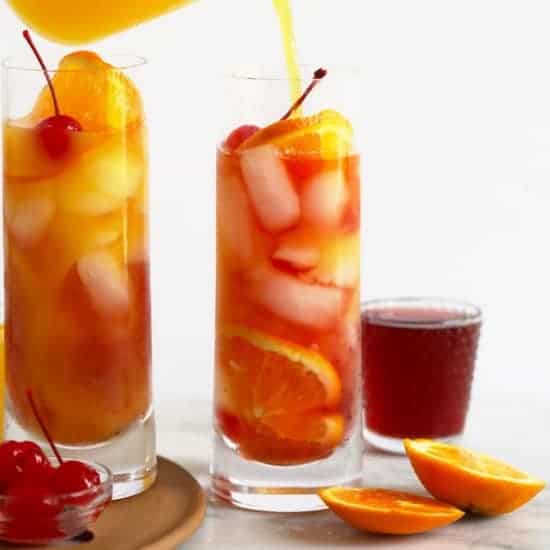 Try it!
Classic Sex on the Beach Cocktail
Sit back and relax with a refreshing and delicious u003cstrongu003esex on the beach cocktail!u003c/strongu003e It is super easy to make a sex on the beach drink in the comfort of your own home with just a few simple ingredients.
Get Recipe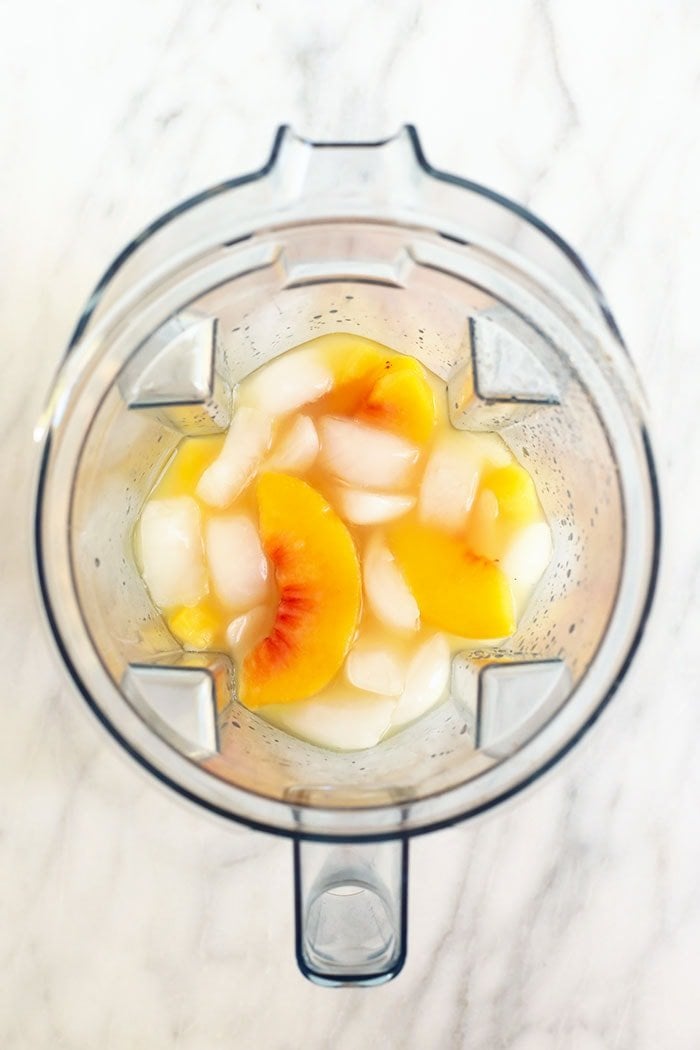 Recommended Kitchen Tools
Hoping to whip up a couple of frozen drinks? Here are our go-to kitchen recommendations to stock up on.
How to Make a Sex on the Beach Slushies
You guys know how much we love our Vitamix. If you haven't invested in a high-speed blender, we recommend doing so! It makes life so much easier and slushies so much creamier!
Place the vodka, peach Schnapps, orange juice, frozen sliced peaches, and ice into your blender.
Then, blend on high until smooth.
Depending on how you like your slushies, you can add a handful or two more ice to get that perfect consistency.
You'll notice that these slushies have an ombré look to them and that's because we blended everything but the cranberry juice. We placed about 1.5 oz. cranberry juice on the bottom of each glass and then poured the slushy in on top to get this look!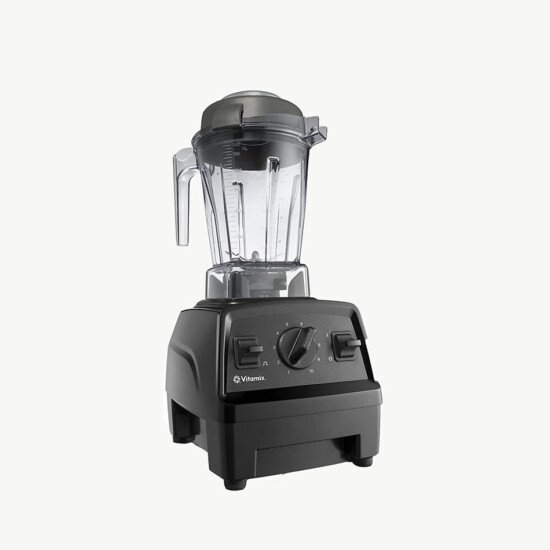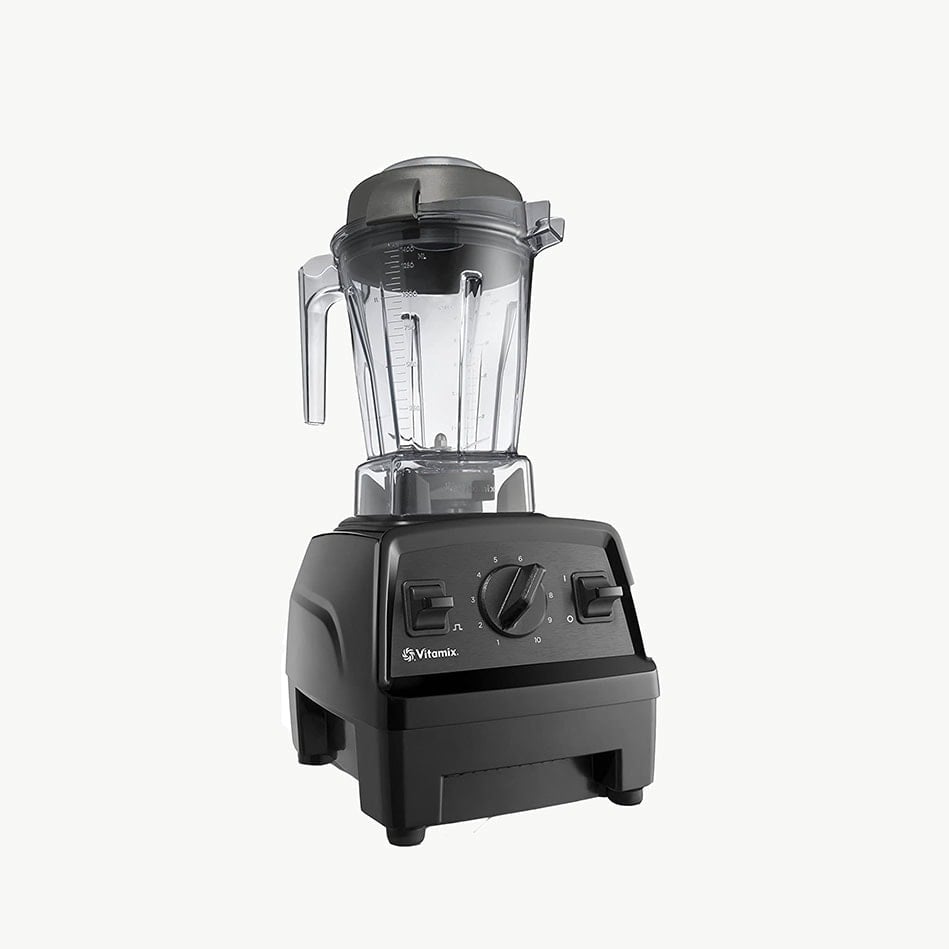 Our Favorite
Blender
Looking to upgrade your blender? Check out our favorite Vitamix Blender. It's our favorite high-speed blender perfect for making smoothies, soups, and nut butter.
Buy Now
Garnish Ideas
Fun drinks aren't drinks without the garnishes! We topped ours with a Maraschino cherry and a slice of orange but here are some other ideas.
lemon or lime wedge
pineapple chunk
strawberry
mint
sugared rim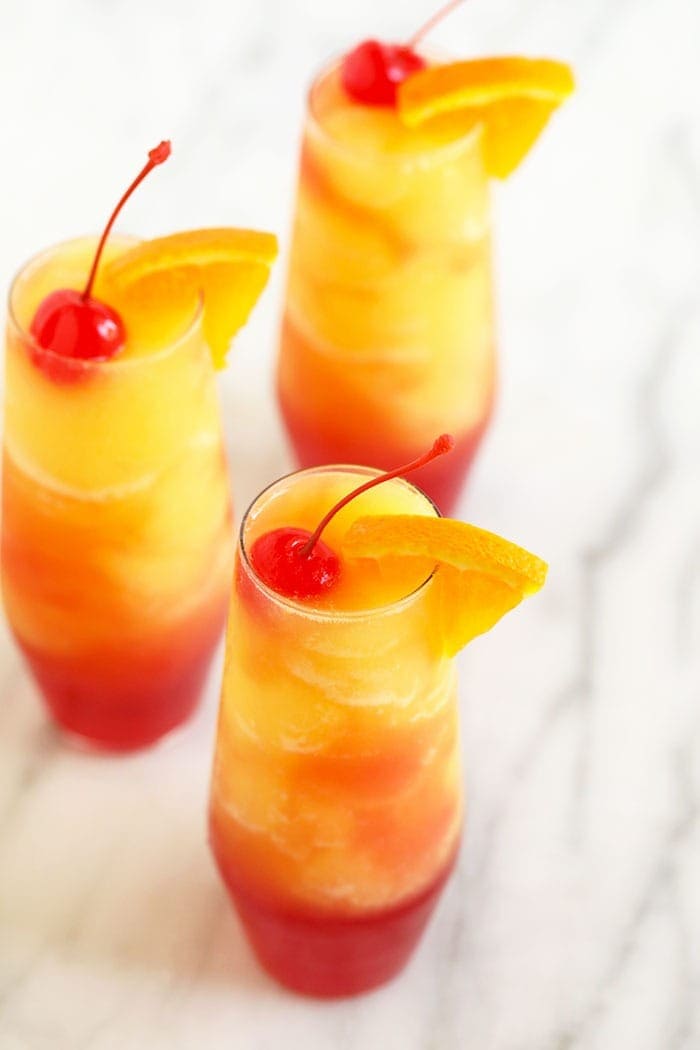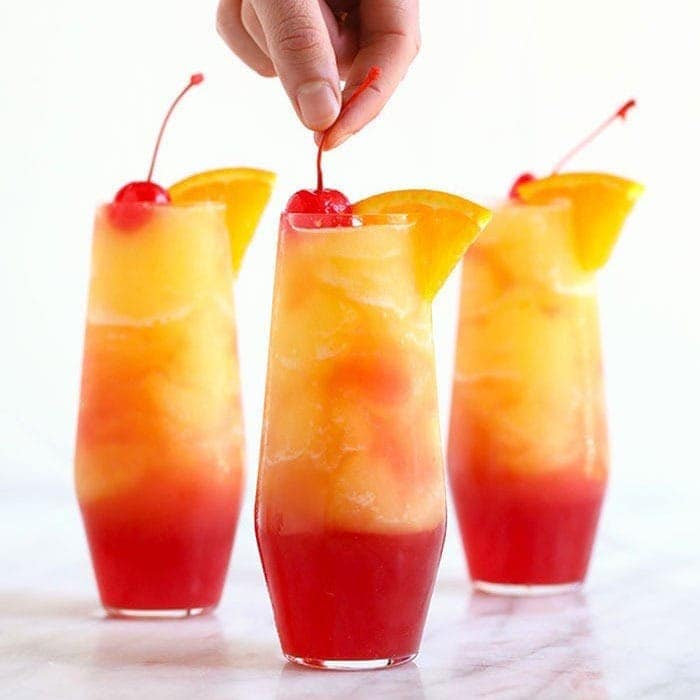 Sex on the Beach Slushies
Sex on the Beach Slushies are one of our favorite frozen drinks. They're made with classic sex on the beach ingredients but blended up with ice!
Ingredients
2

cups

frozen sliced peaches

6

oz.

vodka

3/4 cups

3

oz.

peach Schnapps

1/3 cup

6

oz.

orange juice

3/4 cups

2

cups

ice

6

oz.

cranberry juice

3/4 cups
Instructions
Place frozen peaches, vodka, peach Schnapps, orange juice, and ice into a high-speed food blender.

Blend on high for about a minute or until there are no more lumps and you've created your slushy. Add more ice if you'd like a thicker slushy

Next, pour about 1.5 oz. of cranberry juice onto the bottom of 4 glasses.

Pour the slushy you created on top and serve with Maraschino cherry.
Nutrition facts
Calories:
238
kcal
Carbohydrates:
24
g
Protein:
0
g
Fat:
0
g
Fiber:
1
g
Sugar:
21
g