GUESS WHAT THIS WEEK IS?
BALL WEEK!!!!!!!!!!
You read that right! For the next 6 days you're going to be getting a ball recipe a day from yours truly. AND- the best part is, I am partnering with The Healthy Maven for this so you'll be getting 6 from her, too! 12 ball recipes in 1 week. Get outa town.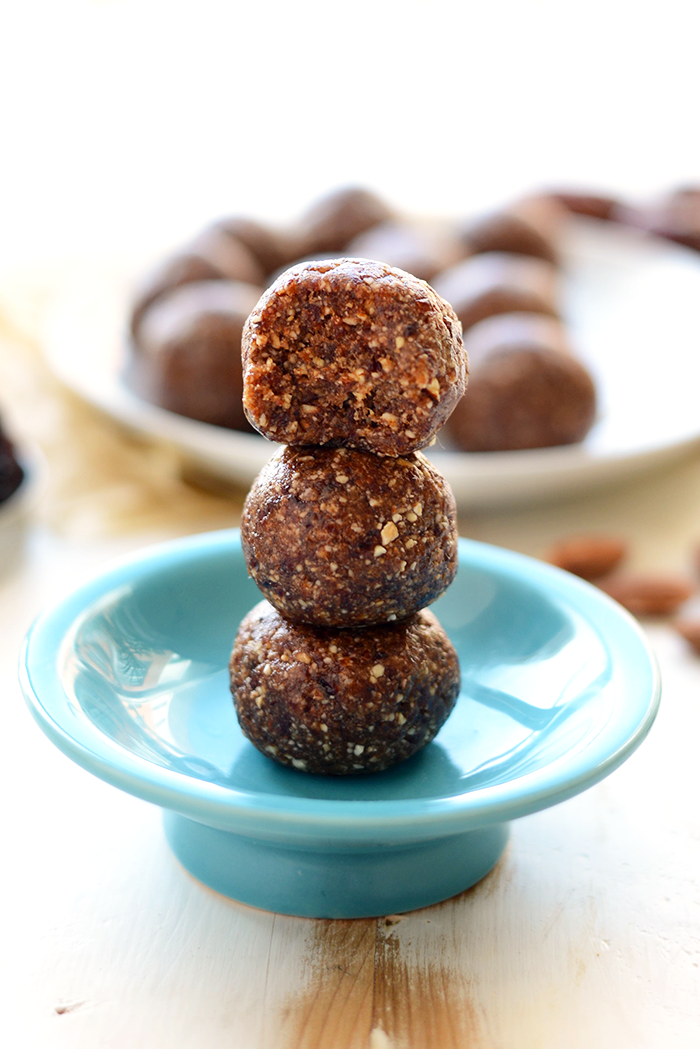 For the past 2 weeks all I've eaten is balls. I kid you not. I've been testing and making and testing and making. And how can I test and make without eating?
Balls for breakfast. Balls for lunch. Balls for snacks. Balls for dinner. Balls for dessert.
When in doubt eat a ball.
Want to know something that bugs me a little? When someone posts a ball recipe and calls them "bites." What theeeee. We all know they are balls and you're just too embarrassed to call them that!
BALLS.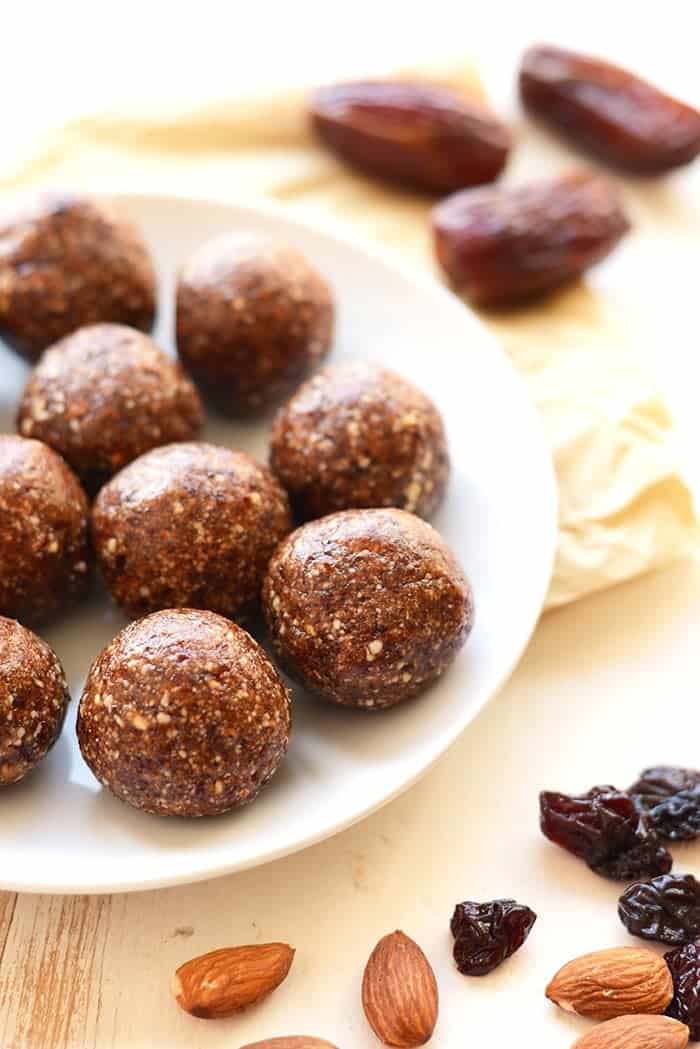 These balls remind me of a cherry pie, hence the name.
I picked up a bag of tart dried cherries from Trader Joe's, but I believe Costco sells them as well. If you don't have access to either of those, I suggest THESE
ones from Amazon. Dates are pretty accessible and you can get those at the grocery store! If you can find already pitted dates, DO IT. It will save you some time and sticky fingers!
I used almonds as my nut of choice, but feel free to use cashews or peanuts if you have a preference. They all work, I just love the almond + cherry combination.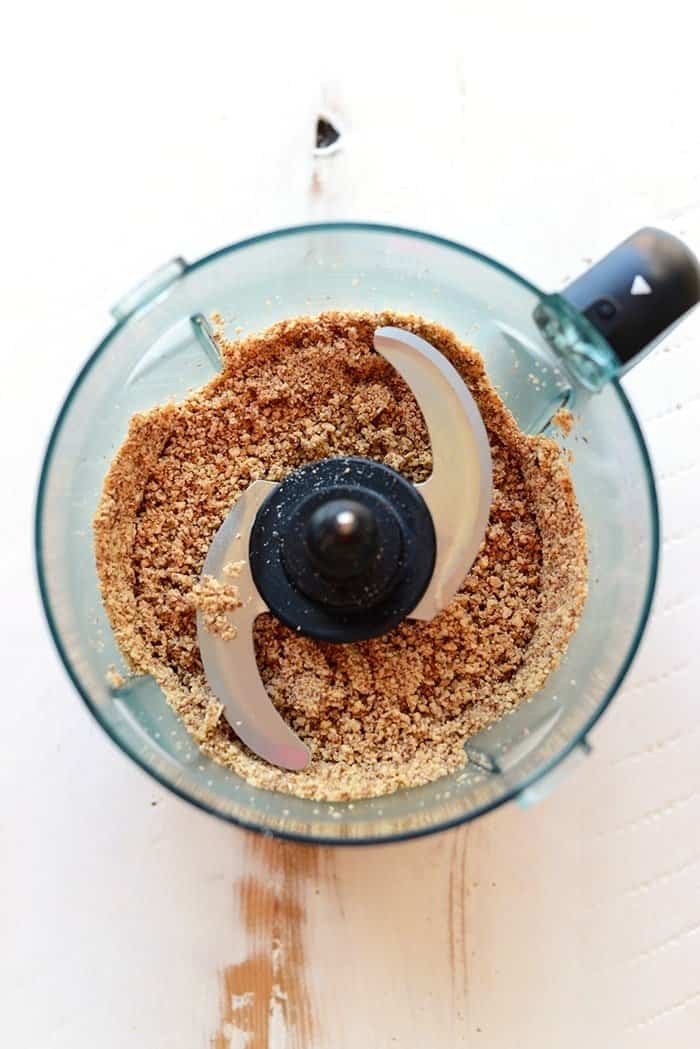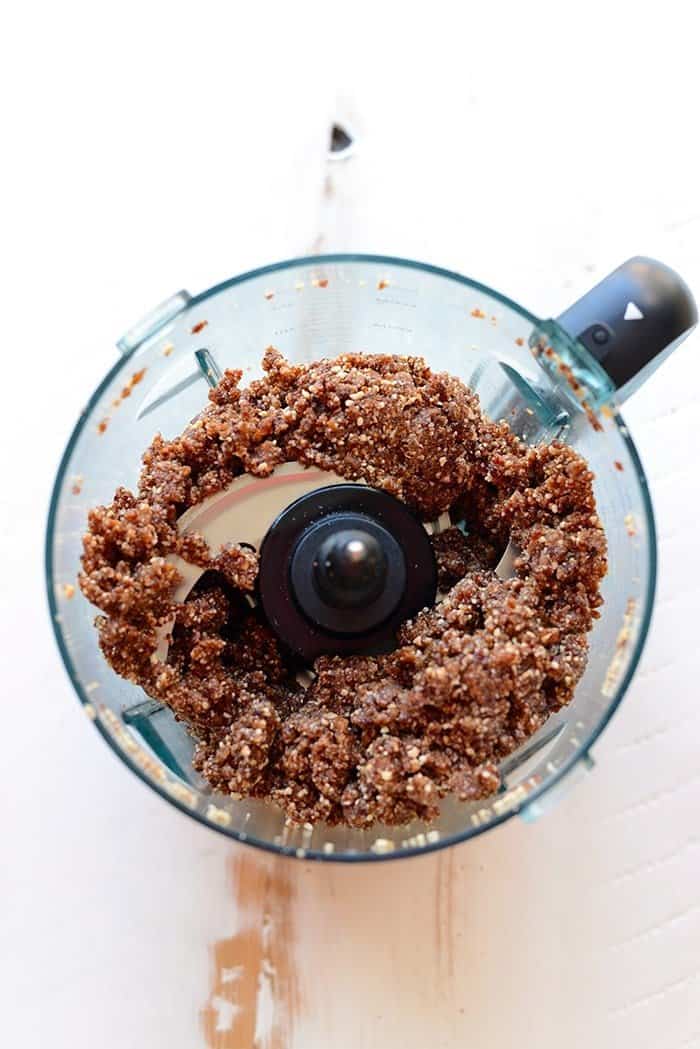 Let's talk food processors for a second.
I just bought myself a new food processor/blender duo. For the longest time I used a mini Kitchen Aid food processor and the blade kept getting stuck. WHOMP. I finally bit the bullet and bought a more expensive gadget…a Ninja
! Best thing I ever did. Small kitchen appliances take up so much space and the fact that this acts as a blender, a food processor, and a magic bullet is AMAZING.
Plus- the blade NEVER gets stuck. Hallelujah.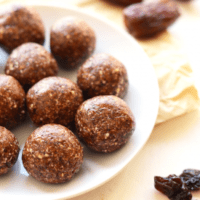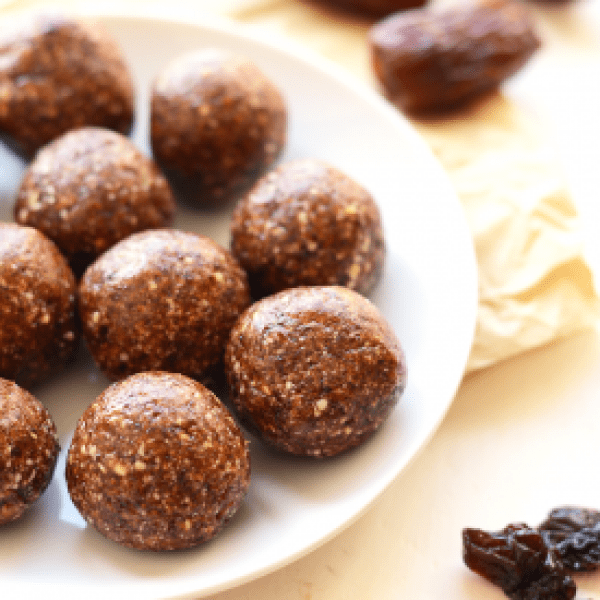 Cherry Almond Energy Balls
Cherry Almond Energy Balls are perfectly tart and sweet at the same time. This energy ball recipe is both vegan and gluten-free!
Prep:
15 minutes
Cook:
0 minutes
Total:
15 minutes
Instructions
Place almonds in a food processor and process for about a minute or until the almonds turn into a meal.
Add in pitted dates, tart cherries, vanilla, sea salt, and water and process for 1-2 minutes on high until you've created your dough. If the mixture seems to dry, add 1/2 teaspoons of water until you've reached the preferred consistency.
Scoop out heaping tablespoons of dough and roll between your palms to create the balls.
Store in an air tight container or gallon-sized bag in the fridge or freezer (for longer lasting balls).
Nutrition Facts
Serving Size:
1/25
Calories:
122
Sugar:
12
Fat:
6
Carbohydrates:
16
Fiber:
2
Protein:
3
Category:
Snack
Method:
Food Processor
Cuisine:
American
Diet:
Vegan