Need a quick snack? These protein-packed, nutrient-dence energy balls recipes make the perfect snack all week long.
All you have to do is throw your favorite healthy energy balls ingredients into a food processor, blend, form into a ball, and enjoy. Check out our favorite energy balls recipes here, as well as a basic energy ball recipe that you can get creative with and deviate from.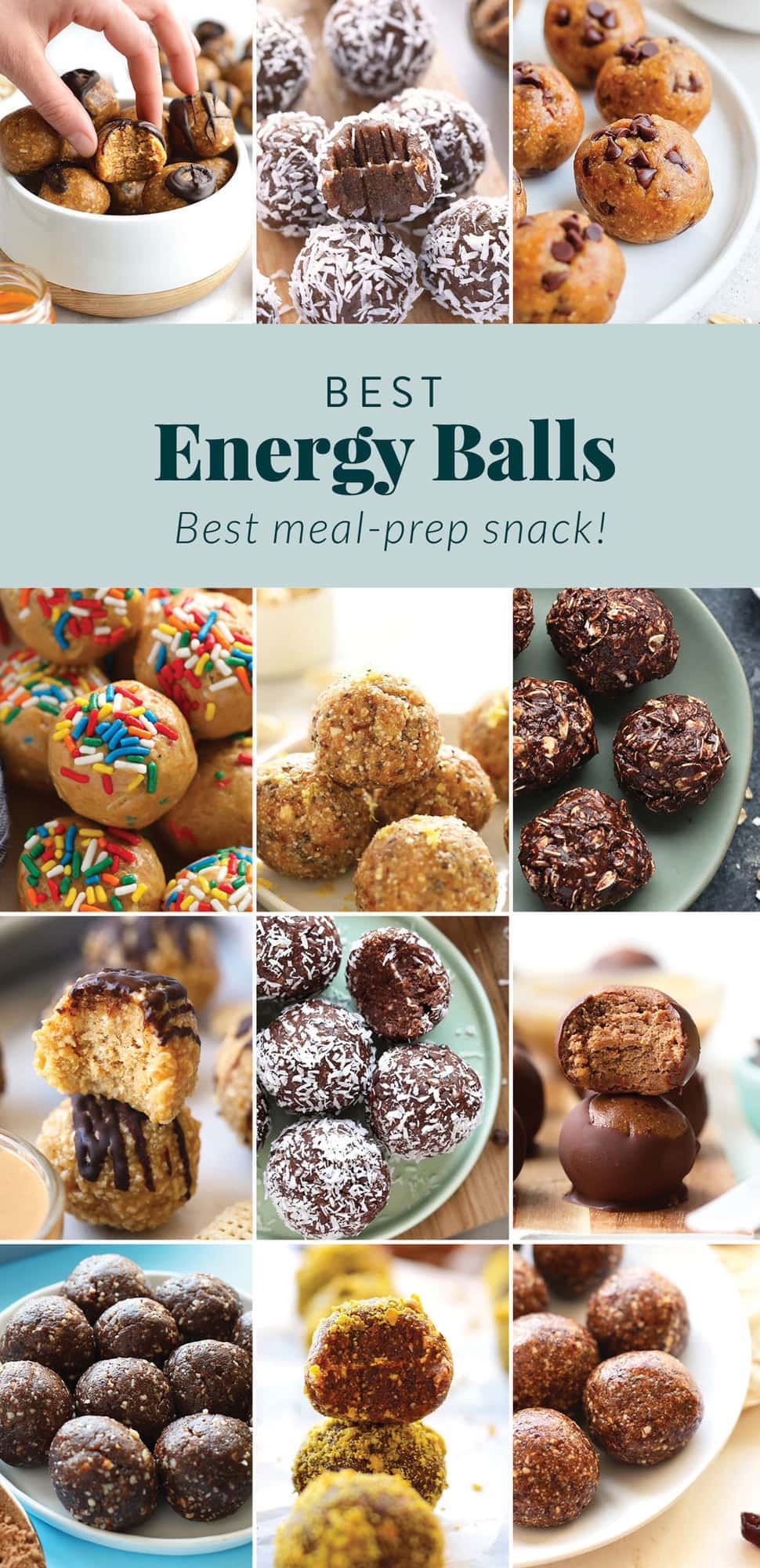 What are Energy Balls?
Energy Balls are a combination of dried fruit, nut butter, seeds, and other ingredient add-ins that offer a densely nutritious snack in a little ball. They taste like dessert, but are actually good for you!
Are protein balls and energy balls the same thing? Essentially, yes they are the same exact thing. However, a protein ball recipe typically means that the recipe includes protein powder for extra protein.
Why Make Energy Balls

?

It is no surprise that we love energy balls on Team Fit Foodie! Whether you call this amazing snack energy bites, protein balls, or energy balls, we hope you love them just as much as we do.

Why do we love energy balls? Well, they are the perfect snack to make at the beginning of every week that is both healthy and delicious. We love energy bites because they are:
No-Bake Snack: No baking, microwaving, or Instant Potting involved.
Kid-Friendly: tastes like cookie dough and kid-approved.
Grab-and-go: by meal prepping them, it's a 2-second snack when you want to eat one.
Healthy: packed with protein and fiber and made with all-natural ingredients without added sugar!
Customizable: Easy to mix and match ingredients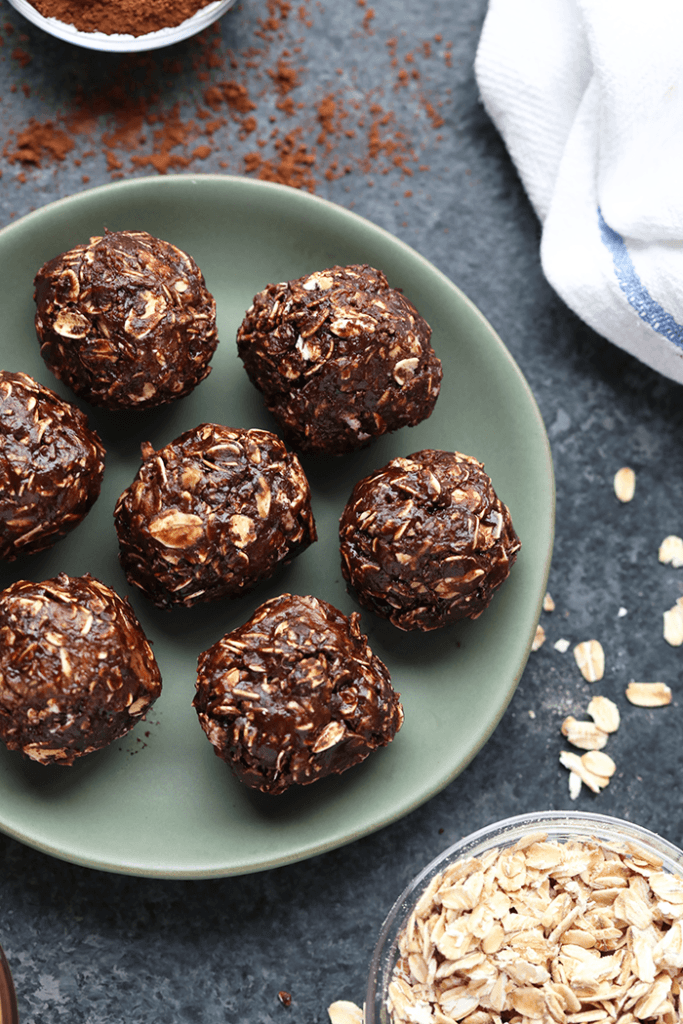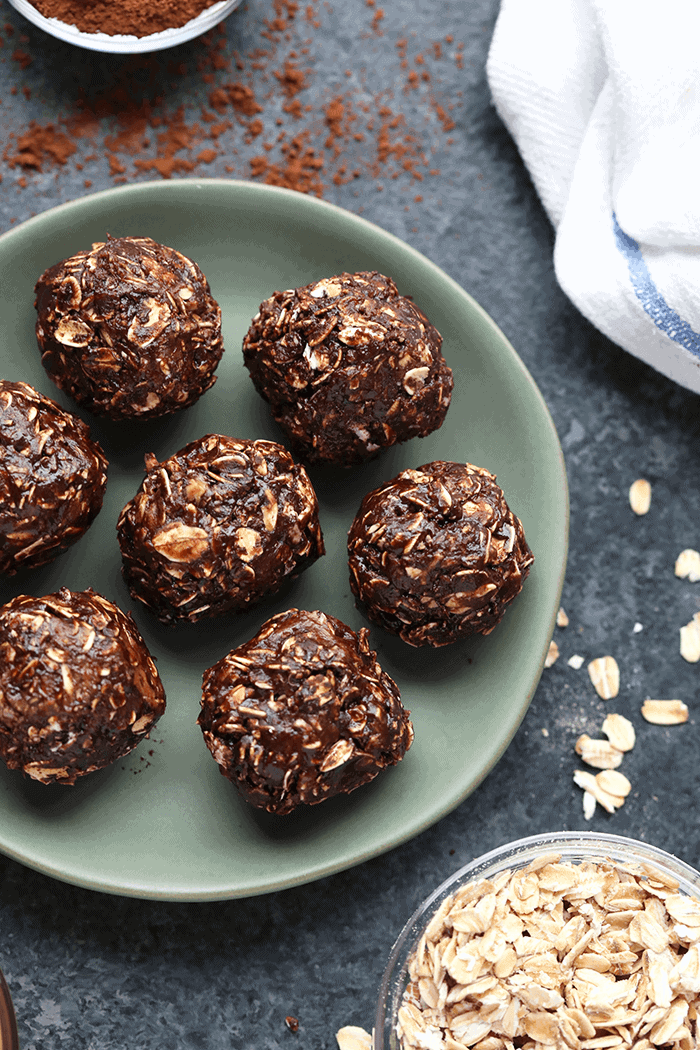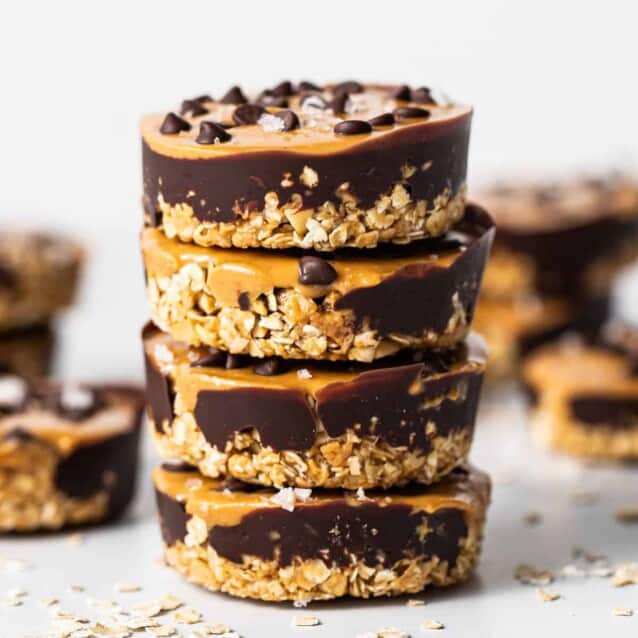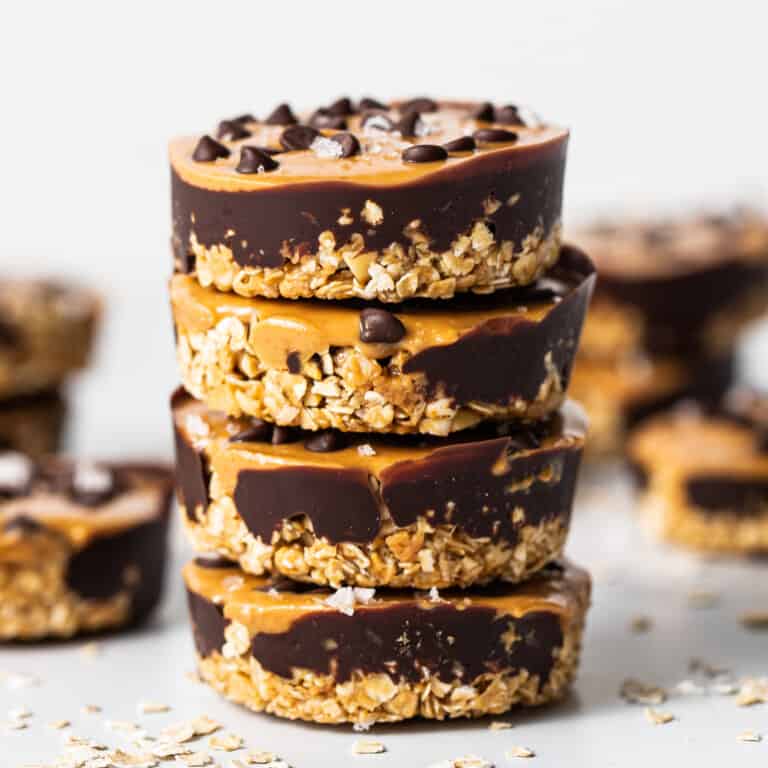 Get our Top 10 5-Star Recipes!
Join our email list for new recipes and BONUS: get our top 10 ⭐️⭐️⭐️⭐️⭐️ recipes e-book!
What you Need to Make Energy Balls
Energy balls vary greatly with what they're made with, but they all have one thing in common- they are nutrient-dense. Our Peanut Butter Energy Balls, for example, are made with peanut butter, dates, and oats with a chocolate swirl topping.
Below you will find popular energy balls ingredients to stock up on!
Dried Fruit: The majority of our energy balls recipes are made with a Medjool date base. Medjool dates are sticky and naturally sweet, which make for the perfect no bake energy balls binder. We've also used other dried fruit such as figs, apricots, and dried blueberries.
Nut Butter/Nuts: The energy in energy balls comes from foods that are densely nutrition like…nuts! We like to use a nut or nut butter in our energy balls for healthy fats and a yummy texture.
All-Natural (Sticky) Sweetener: In addition dried fruit, you'll need another binder such as honey, brown rice syrup, or maple syrup. We like to stick with all-natural sweeteners to avoid refined sugars.
Mix-Ins: Lastly, you'll want to usee other mix-ins such as chia seeds, flax seeds, dried coconut, chocolate chips, spices, etc. to give your energy balls some uniqueness!
No matter what energy bites recipe you decide on, you can always add in protein powder to give your energy balls an extra boost.
guide to protein powder
Looking for the best protein powder to buy? Check out our Guide to Protein Powder where we share our top plant-based and whey protein powders.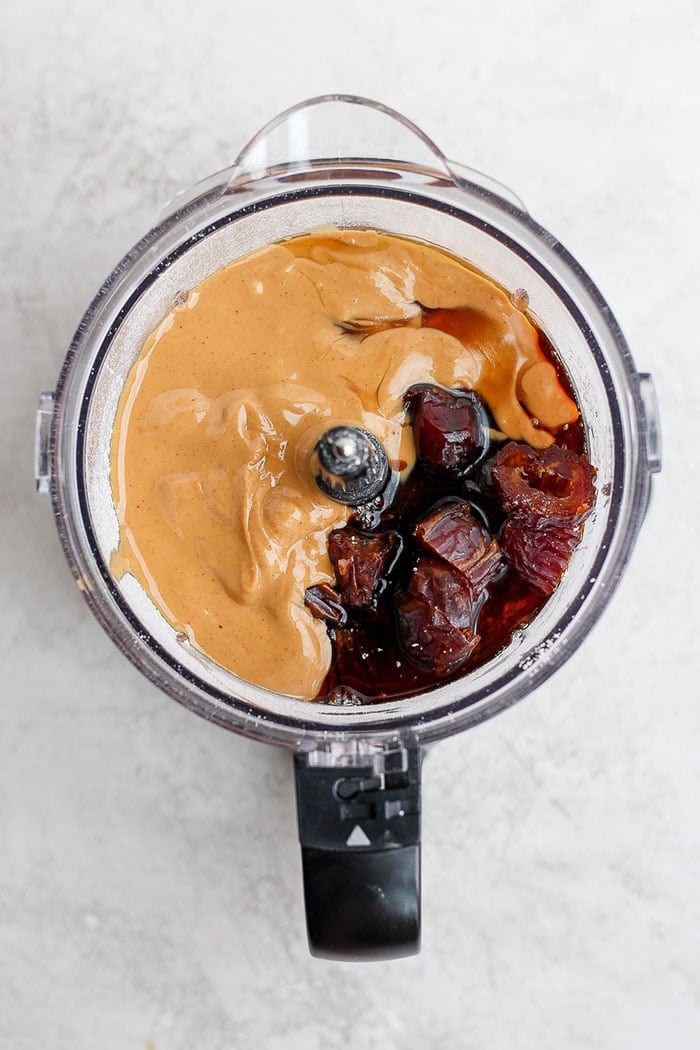 Energy Balls Pantry Staples
How to Make Energy Balls
The great thing about energy balls is that you mix all of your ingredients together, roll them into balls, and you're good to go!
Mix
Roll
Eat
Now, some energy ball recipes such as our famous Peanut Butter Energy Balls do call for a food processor, but some do not.
The reason you may need a food processor is to pulverize ingredients such as dates, oats, or whole nuts.
If you're looking for an energy balls recipe without a food processor, I highly suggest starting with our Peanut Butter Protein Balls recipe!
Energy Balls Quick Q&A
How do you make an energy ball? Energy balls are made with dried fruit, nuts, seeds, and other mix-ins. You'll likely need a high-speed food processor in order to pulverize everything into a dough in order to form your energy balls.
Are energy bites healthy? Energy balls are typically packed with healthy fats, fiber, and protein, making them an excellent, healthy on-the-go snack!
How do you store energy balls? Store energy balls in a freezer-safe bag in the freezer for up to 3 months or, in an air-tight container in your refrigerator for up to 2 weeks.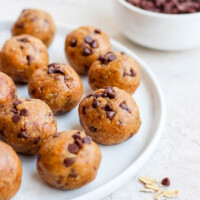 Cookie Dough Energy Balls Recipe
Energy Balls are nutrient-dense snacked that are kid-friendly, easy to make, and a yummy grab-and-go snack! 
Instructions
Place rolled oats in a high speed food processor and process on high for about a minute until you've formed oat flour.

Then, add dates, cashew butter, maple syrup, vanilla, and sea salt to your food processor and process on high for 1 to 2 minutes, stopping to scrape the sides until your dough is formed. It should look and feel like cookie dough.

Add in mini chocolate chips and pulse to combine.

Using a 1 tablespoon cookie scoop, scoop out dough and then roll between your palms to form balls.

Finally, sprinkle with sea salt.

 
Tips & Notes
The texture of energy balls depends on how drippy your nut butter is or how oily your nut of choice is. If balls are too dry add a bit more nut butter or a couple teaspoons of water.
Nutrition facts
Calories:
120
kcal
Carbohydrates:
17
g
Protein:
2
g
Fat:
6
g
Fiber:
1
g
Sugar:
6
g
I think Fit Foodie Finds has 100+ energy balls recipes (okay, exaggerating…), but I wanted to pull in some of my favs from FFF as well as from other healthy food bloggers! Check it out.
These peanut butter energy balls are everything you've ever wanted in a snack. They're made with real ingredients in less than 10 minutes! So, whip out your food processor and make the best healthy peanut butter balls on the planet.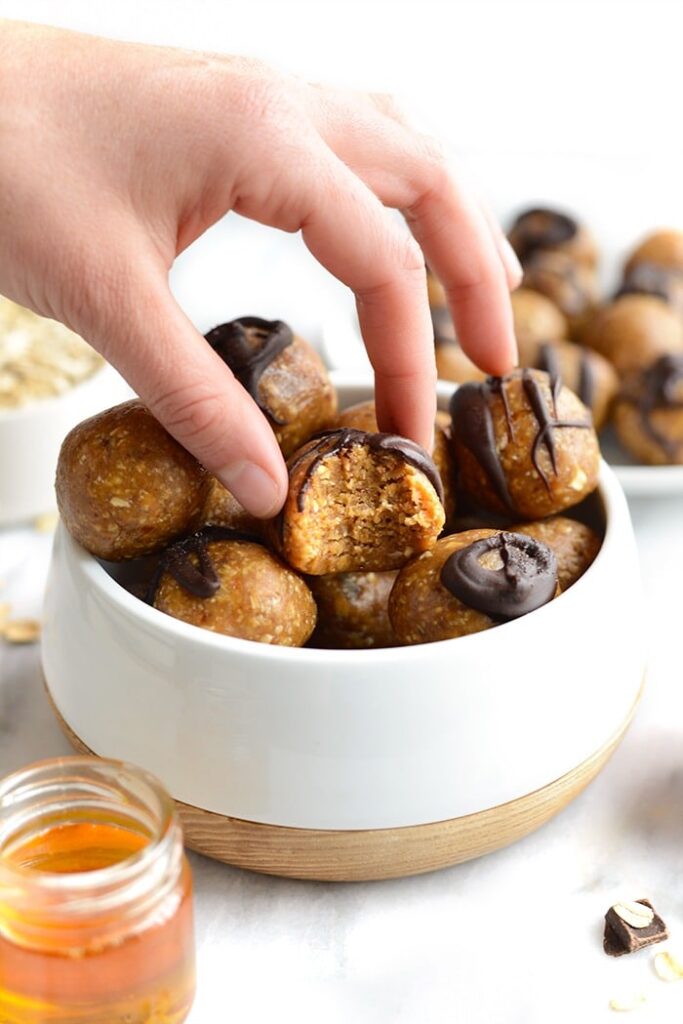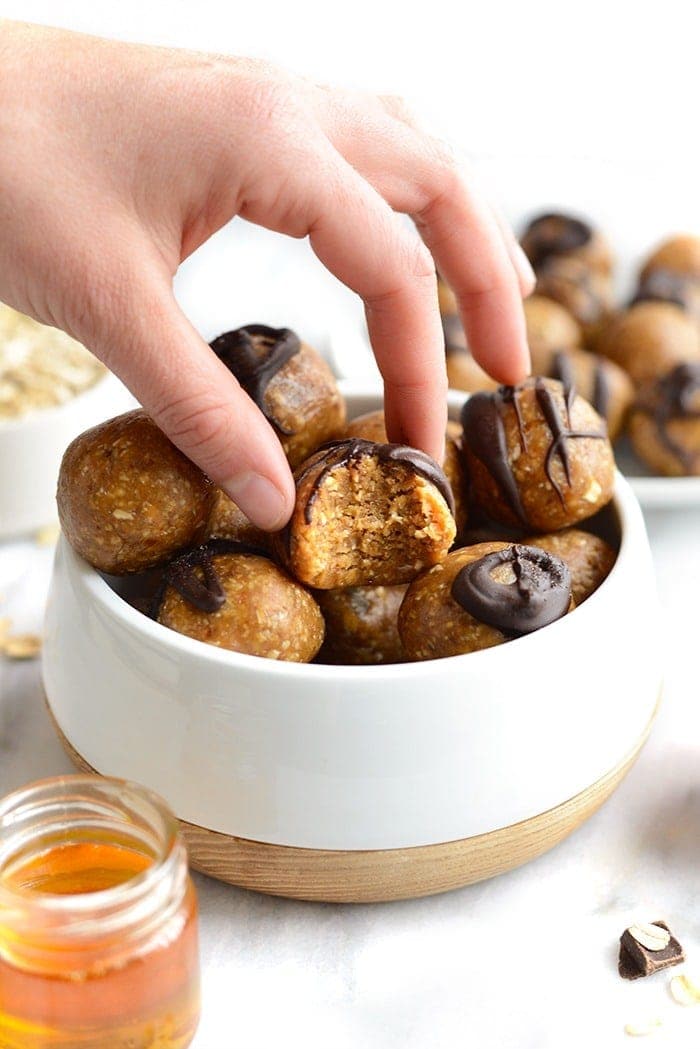 In under 10 minutes, you can have these Chocolate No Bake Peanut Butter Balls ready to go for your weekly snack. Best part? There are no dates or food processors involved so you can make these no bake energy balls in no time.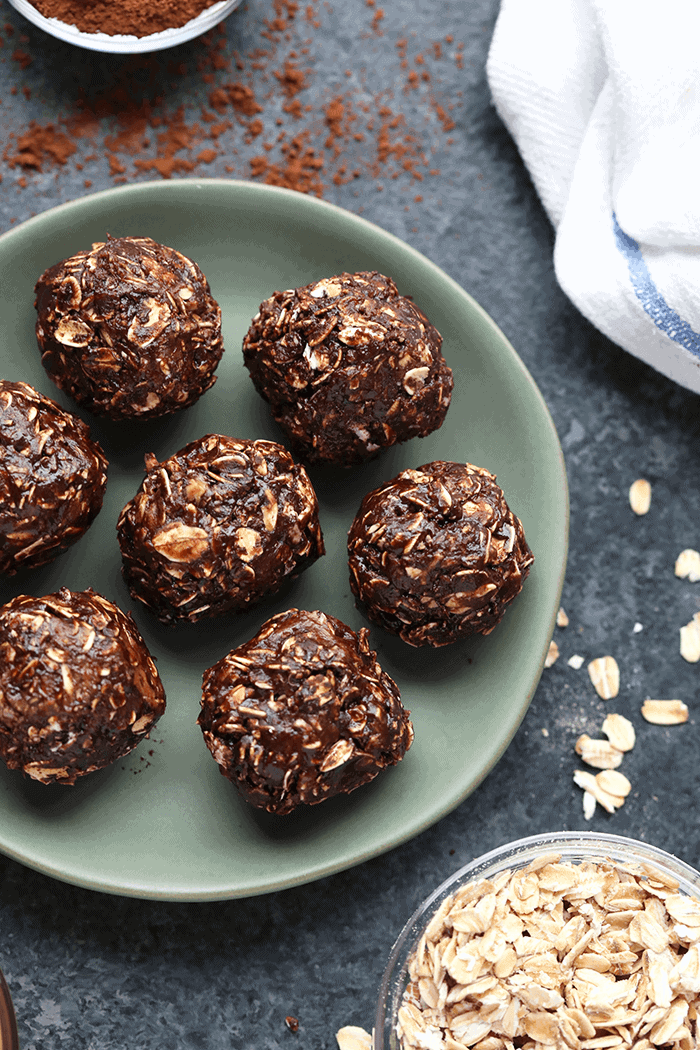 These healthy Peanut Butter Brownie Balls are the energy ball of all energy balls. They're packed with protein and fiber and pretty much taste like dessert!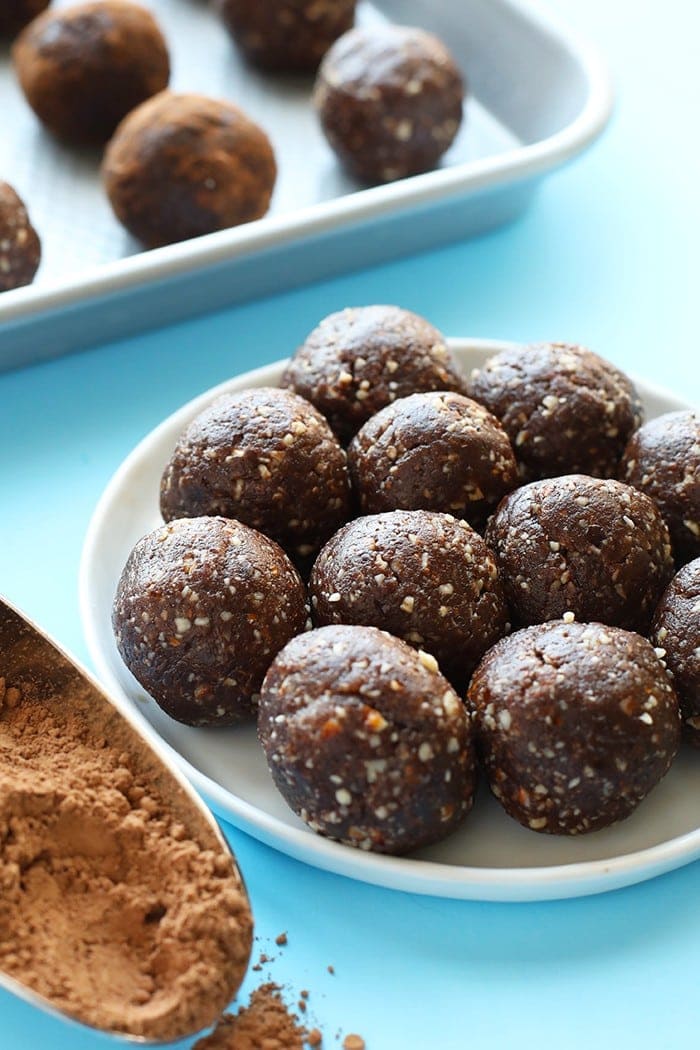 Make snack time easy this week and make a batch of these easy Coconut Chocolate energy Balls for a healthy meal prep snack throughout the week.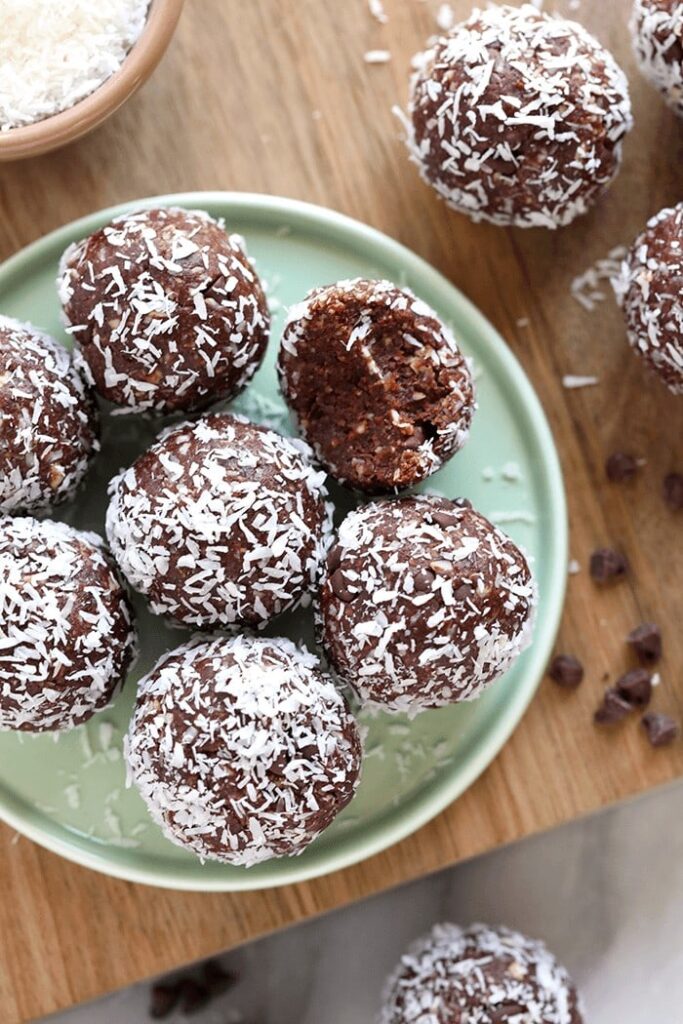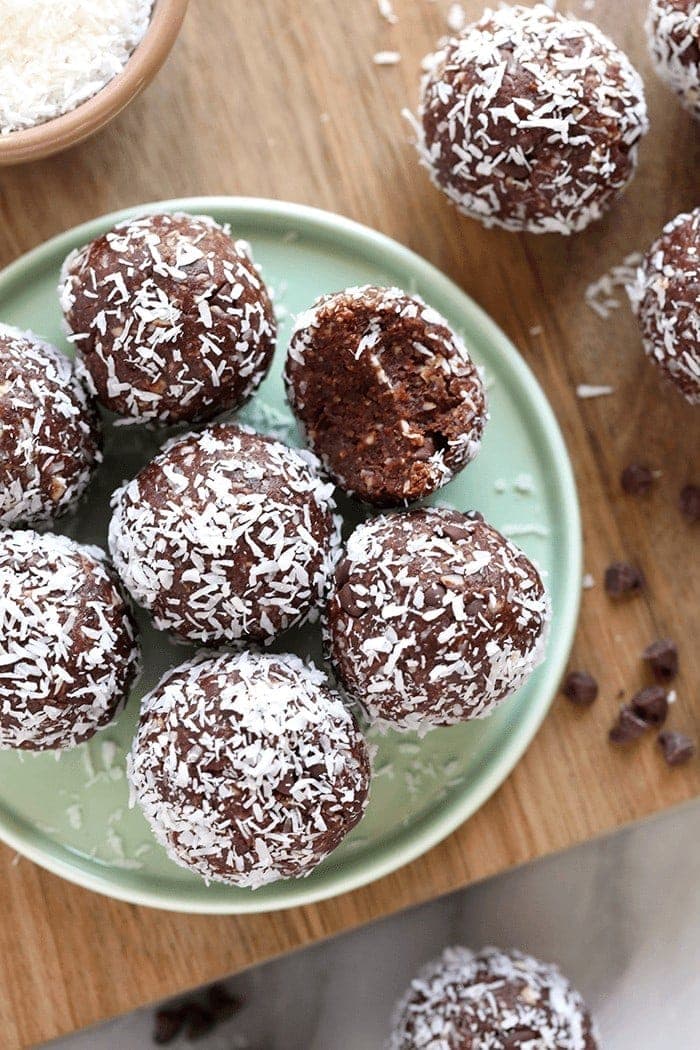 These super flavorful Cake Batter Protein Balls are energy packed from 6 simple ingredients. And no food processor required!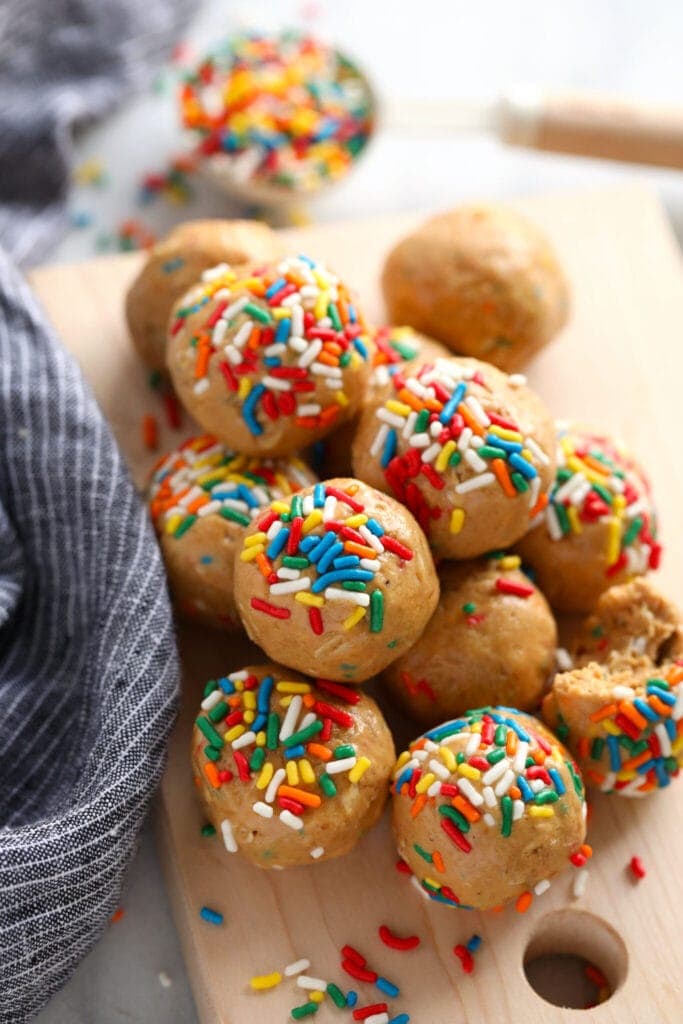 More Energy Balls