This simple, classic smoked turkey brine gives you the juiciest, most delicious holiday turkey you've ever tasted.
You can use this smoked turkey brine for our delicious smoked turkey recipe or for our baked turkey tenderloin, roasted turkey breast, sous vide turkey, or any other poultry recipe.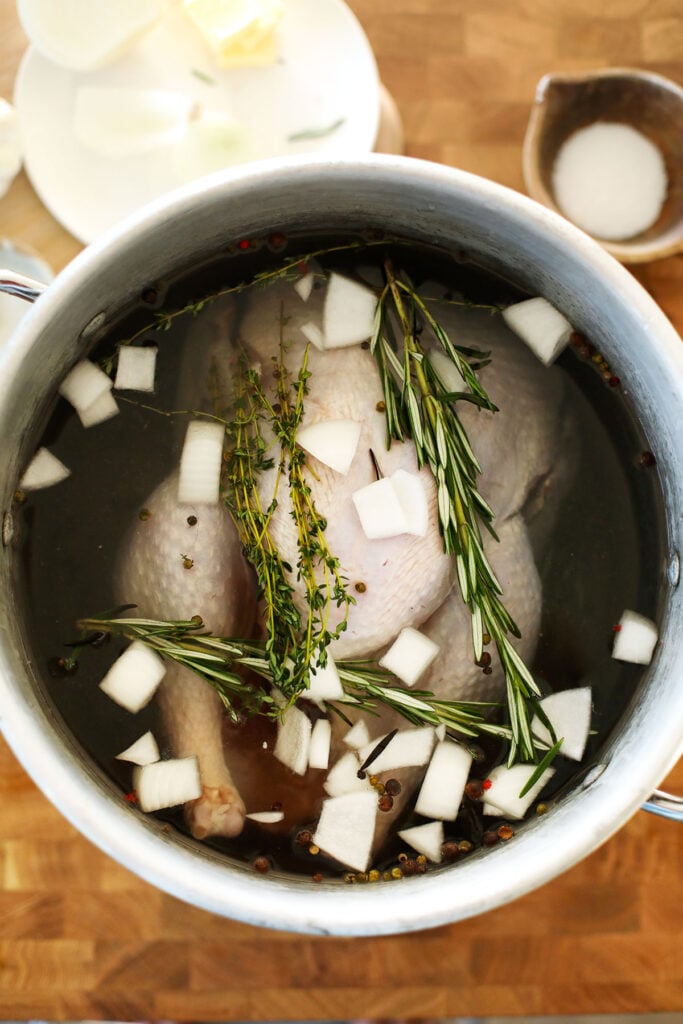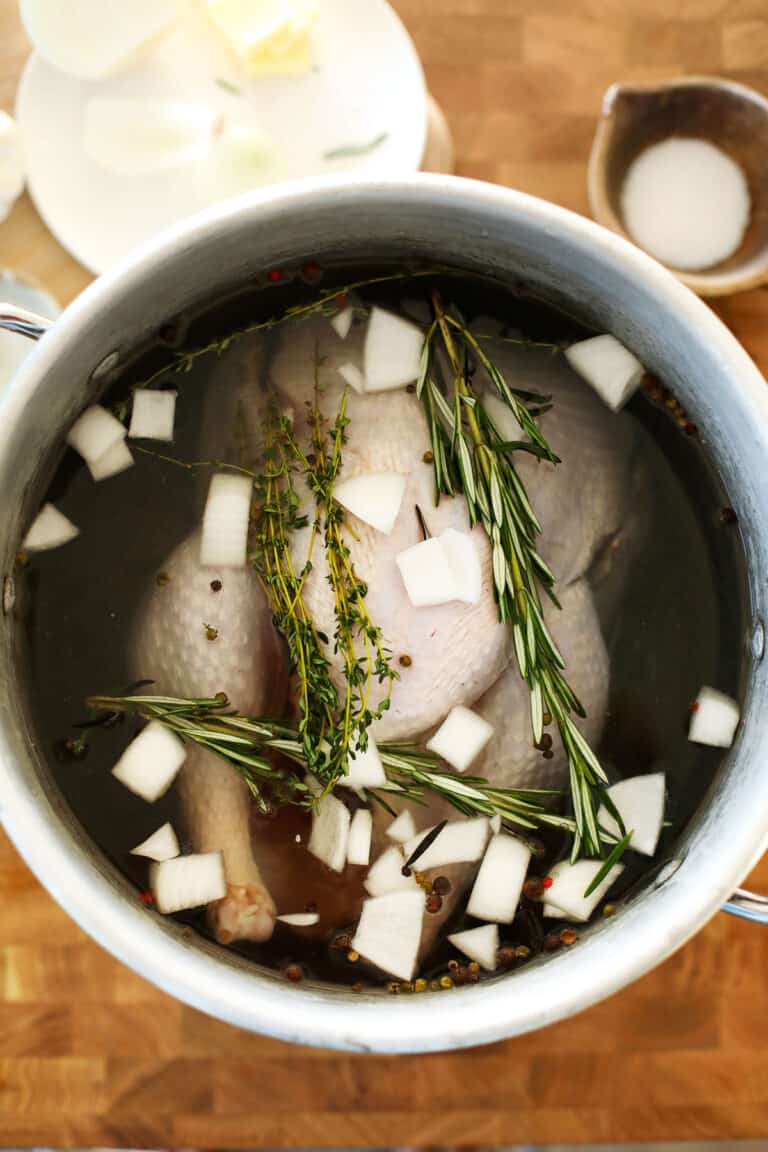 Smoked Turkey Brine for a Juicy Bird
Don't let the words turkey brine scare you. It is super easy to make simple turkey brine for a super juicy smoked turkey recipe. Just be sure you have the right tools and the right bird and you'll be all set to go.
To brine or not to brine?
That is the age old question. The answer is try preparing your turkey many different ways and choose your favorite. We highly suggest wet brining your turkey before you smoke your bird. However, we don't think you need to brine your bird if you are roasting in the oven. To each their own.
If you are wondering when to use a dry brine, that post is coming soon!
We used this smoked turkey brine for our smoked turkey recipe and because the turkey sits in the smoker for a whole day, a brined bird holds a bit more moisture than an un-brined turkey.
How to Choose a Turkey
This brine calls for a 12-15 pound turkey that has not been treated. What does that mean?
Many turkeys are already injected with a brine. If you try to brine a bird that is already brined or treated you are wasting your precious time. The bird will not absorb as much of your homemade brine!
Just check on the turkey's packaging to make sure that the bird is naked and free of any treatment.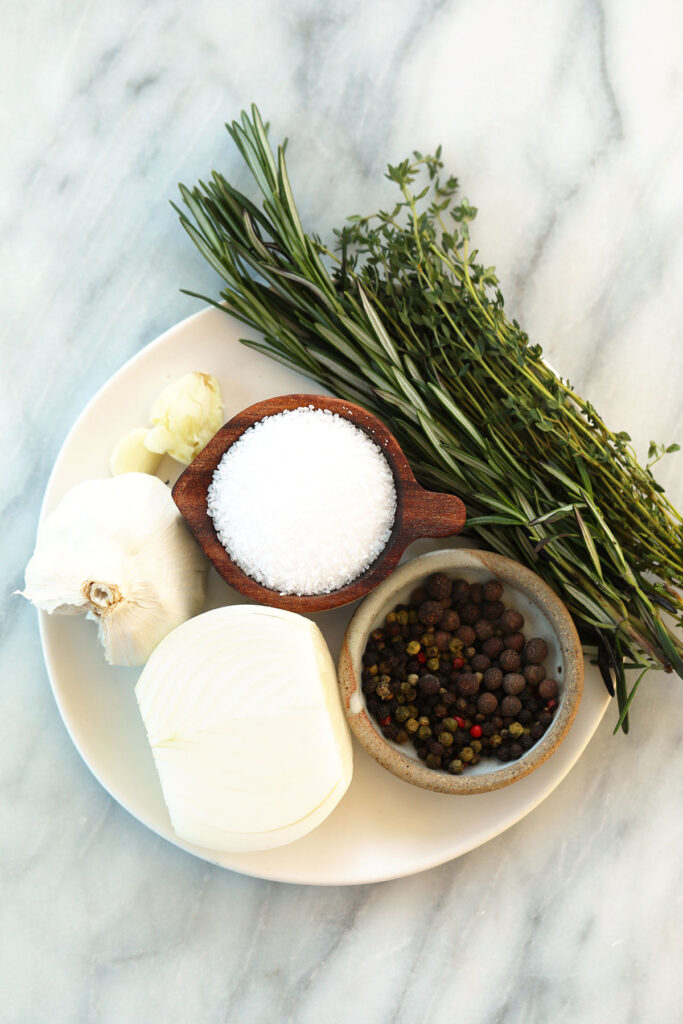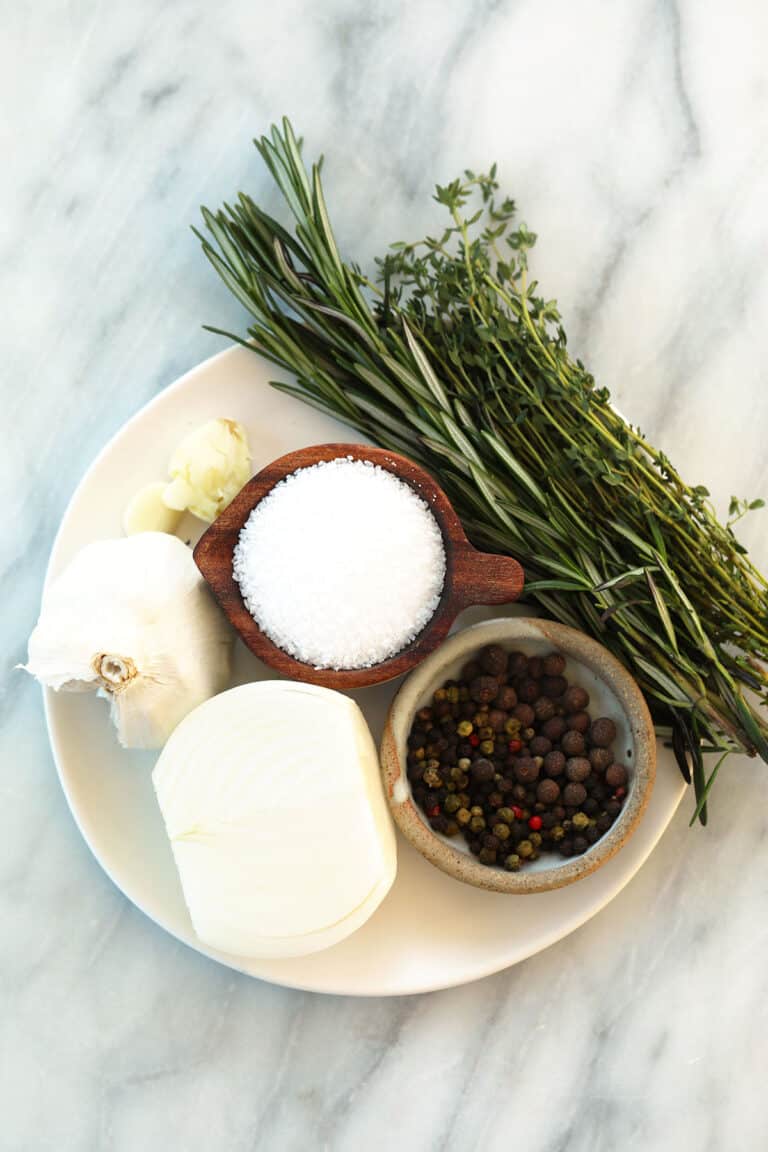 Here's What You Need
Here's all you need to perfectly moisten and flavor your Thanksgiving turkey. You need a few brine ingredients and a few tools and then you will be ready to prepare your brine.
Before you start, be sure you clear a space in the refrigerator for your brining container!
A Huge Pot
This is first on the list, because if you don't have vessel for your smoked turkey brine, you're going to have a problem. There are a few different things you can use to brine your turkey. We used a pot, but feel free to use any of this vessels below.
5 gallon bucket
Brining Bag
If you have a container with a lid, great! If not you can cover the brining container with plastic wrap or a dish towel.
Turkey
Figure out how many people you are serving and find a turkey that will serve those people.
Remember to find yourself an untreated bird and for goodness sakes be sure you remove the innards from the body cavity of the bird before you flop it into the brine.
Now, this brining recipe is designed for a 12-15 pound turkey. If that is too big of a turkey for you have no fear, left overs are always a good thing.
Make our leftover turkey soup or turkey salad. Trust me, you won't regret it.
Salt
For wet brining, you can use kosher salt and table salt interchangeable. We like to use kosher salt for brining in general, but you can use either.
Fresh Herbs
We use fresh rosemary and fresh thyme for this smoked turkey brine. If you only have dry herbs, have to fear, you can use those instead! This isn't the type of recipe where dry or fresh herbs make a huge difference.
Another fun herb ingredient is a bay leaf! Throw a few bay leaves in the brine for something extra!
Garlic + Onion
Garlic and onion give this turkey brine a little bit of flavor. We used fresh garlic and white onion but you can use pre-minced garlic or a different color onion.
Peppercorns
Peppercorns add a bit of peppery flavor to your bird! Don't have peppercorns? A fun way to add a bit of a bite to your brine is to add whole cloves!
Why you'll love it!
Healthy
Easy to prepare
Crowd-pleaser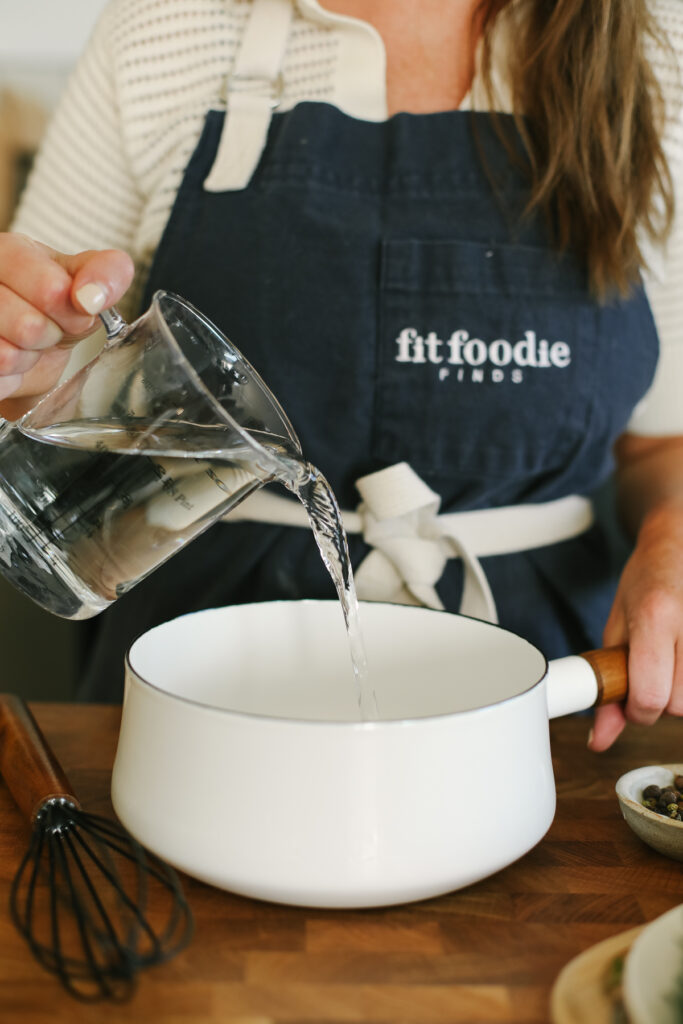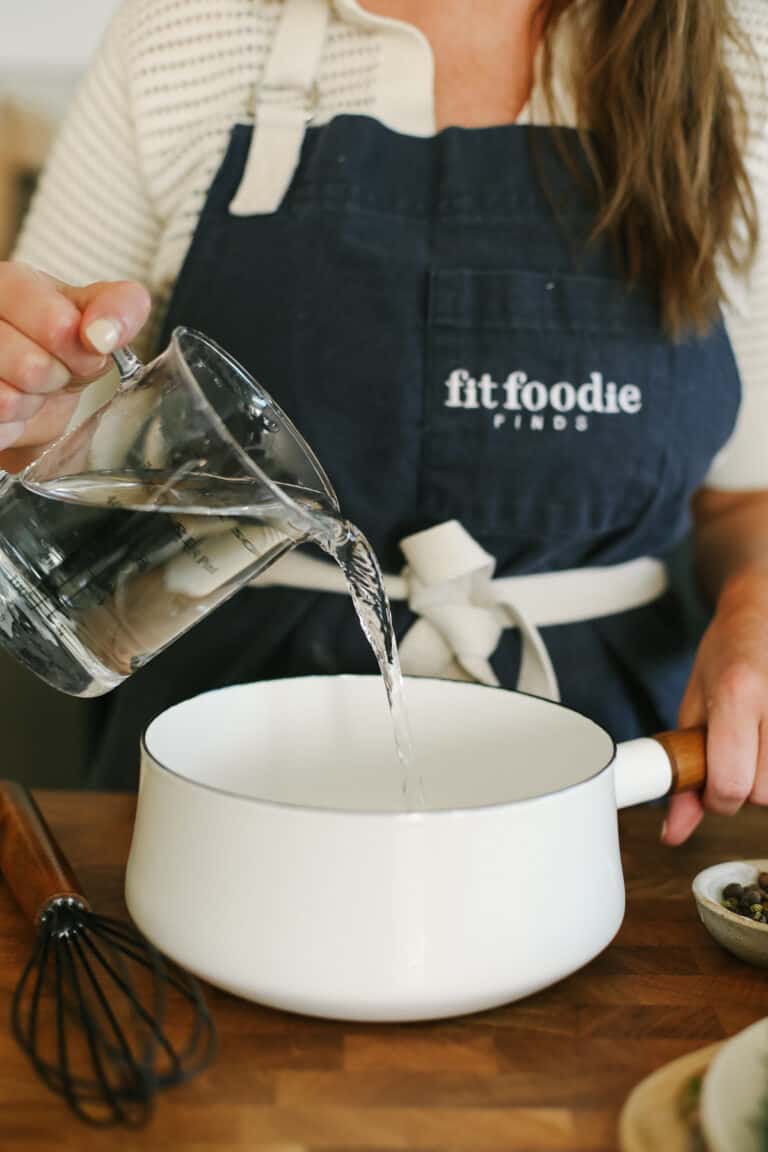 Should I Add Sugar to My Brine?
We didn't add anything sweet to our turkey brine recipe, but feel free to add 1/4 cup of brown sugar to your brine by dissolving it into the water with the salt. You can also add 1/2 cup of apple juice to your brine before you add the bird.
Do I have to thaw a Turkey Before I Brine?
We suggest that your turkey is mostly thawed before you add to to the brine. You can have a few frozen parts of the turkey, but you want to turkey to be thawed enough to absorb the brine and remove the innards, etc.
How Long Do I Brine a Turkey?
If you're going to take the time to wet brine a turkey, brining the turkey overnight will make it all worth it!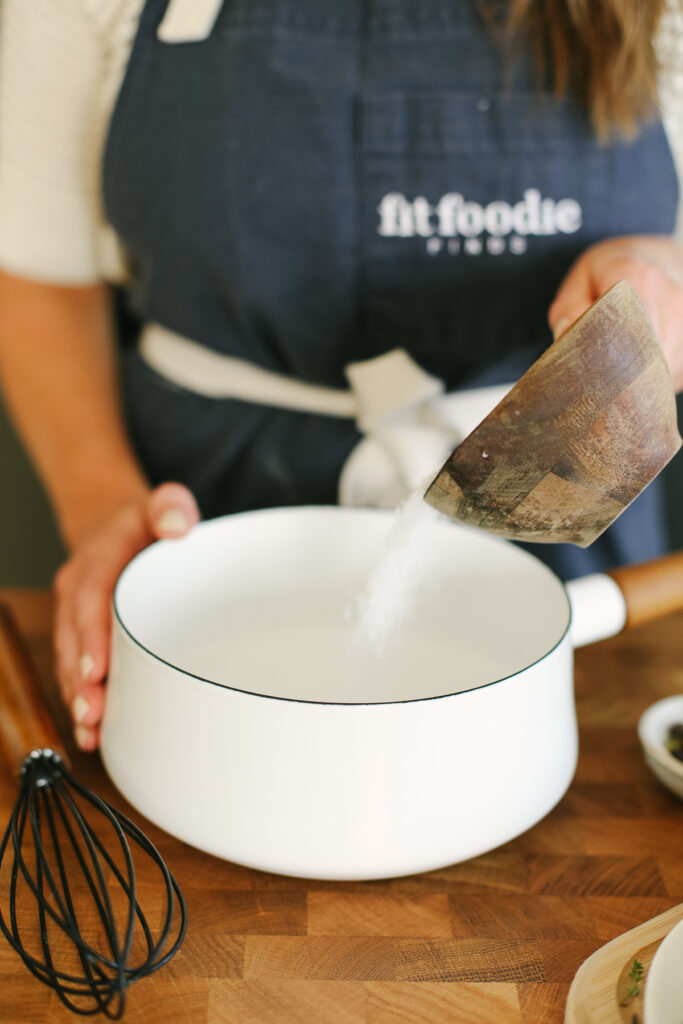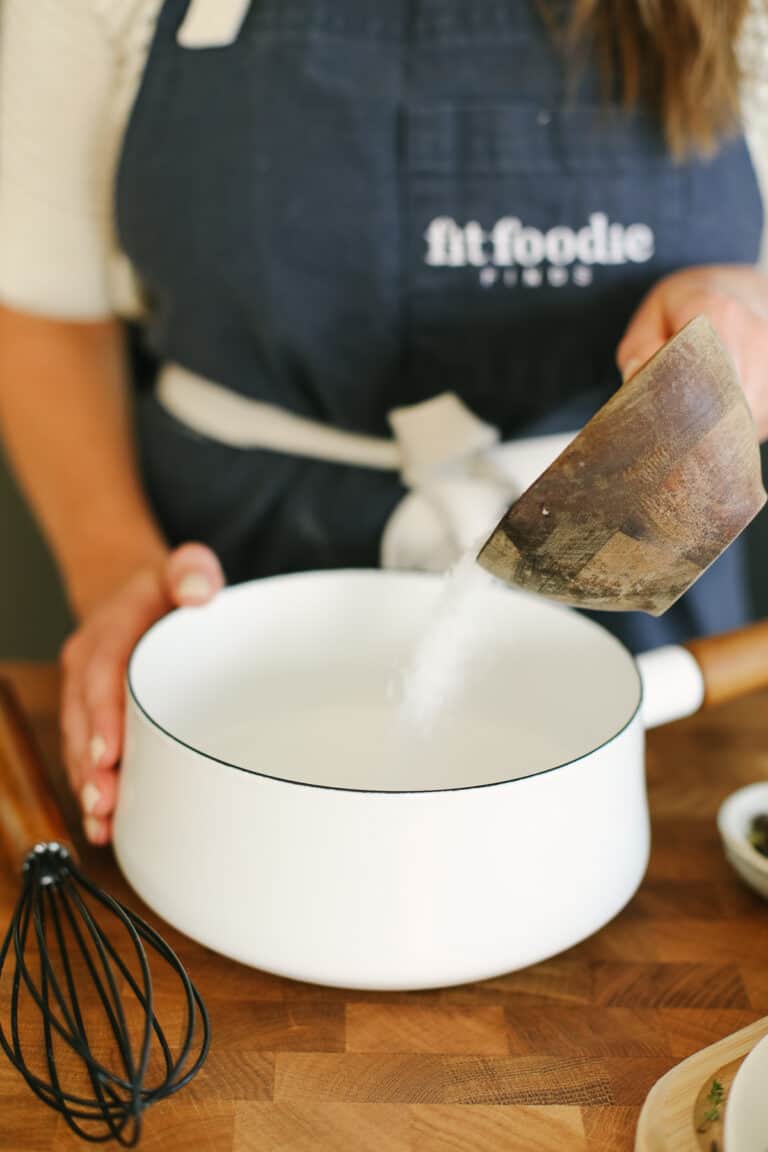 How to Brine a Turkey
Prepare your container. Wipe out whatever container you are using for the turkey brine and be sure it fits in the refrigerator and will have enough space for both the brine and the turkey.
Get the turkey ready. Remove the innards from the turkey and cut off any unwanted parts of the bird.
Dissolve the salt. It is important that the salt is dissolved in the water for the brine. To do this you heat up water and add salt. Instead of heating up gallons of water we suggest that you heat up 2 cups of water and 1 cup of salt until the salt is dissolved. Do not bring the water to a boil.
Add everything to the pot. Add the salt water to the brining container and add the rest of the bringing ingredients to the pot. Add the turkey to the brine and be sure it completely submerged in the brine.
Refrigerate. You don't want to mess with temperature when it comes to brining a bird. Place your turkey in the refrigerator to keep it cool.
Refrigerate. You don't want to mess with temperature when it comes to brining a bird. Place your turkey in the refrigerator to keep it cool. Some people like to brine their turkey in a cooler, but it is less reliable.
Discard brine and prep the turkey for smoking. When the turkey has brined overnight carefully remove the turkey from the brine and place it in a roasting container. Discard the brine. Carefully rinse the bird with water and pat the bird dry. Then, follow the recipe for this smoked turkey.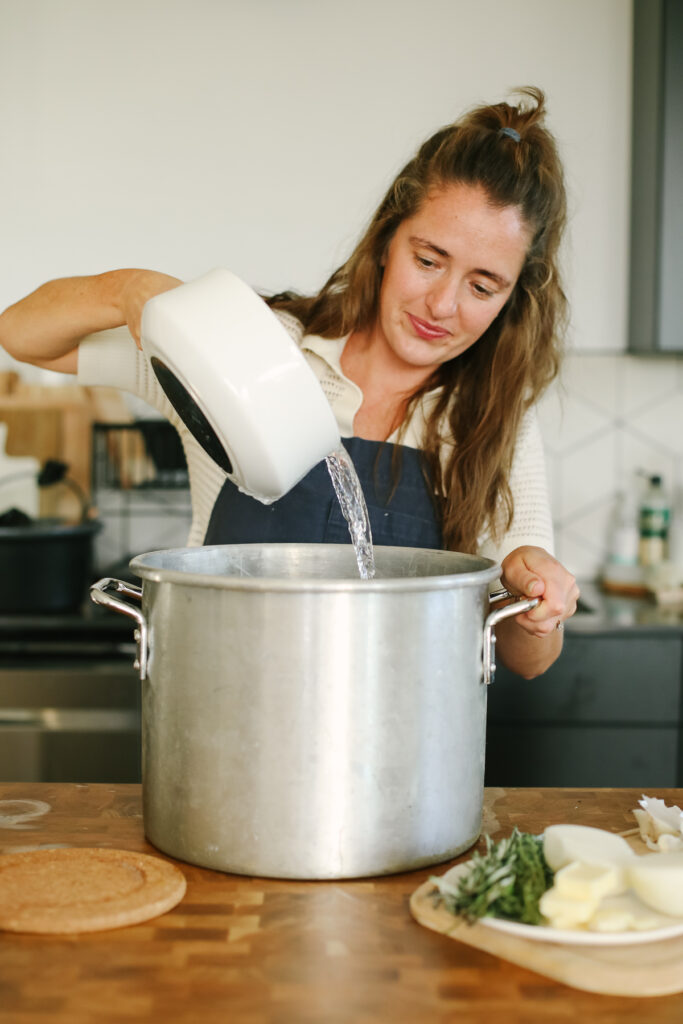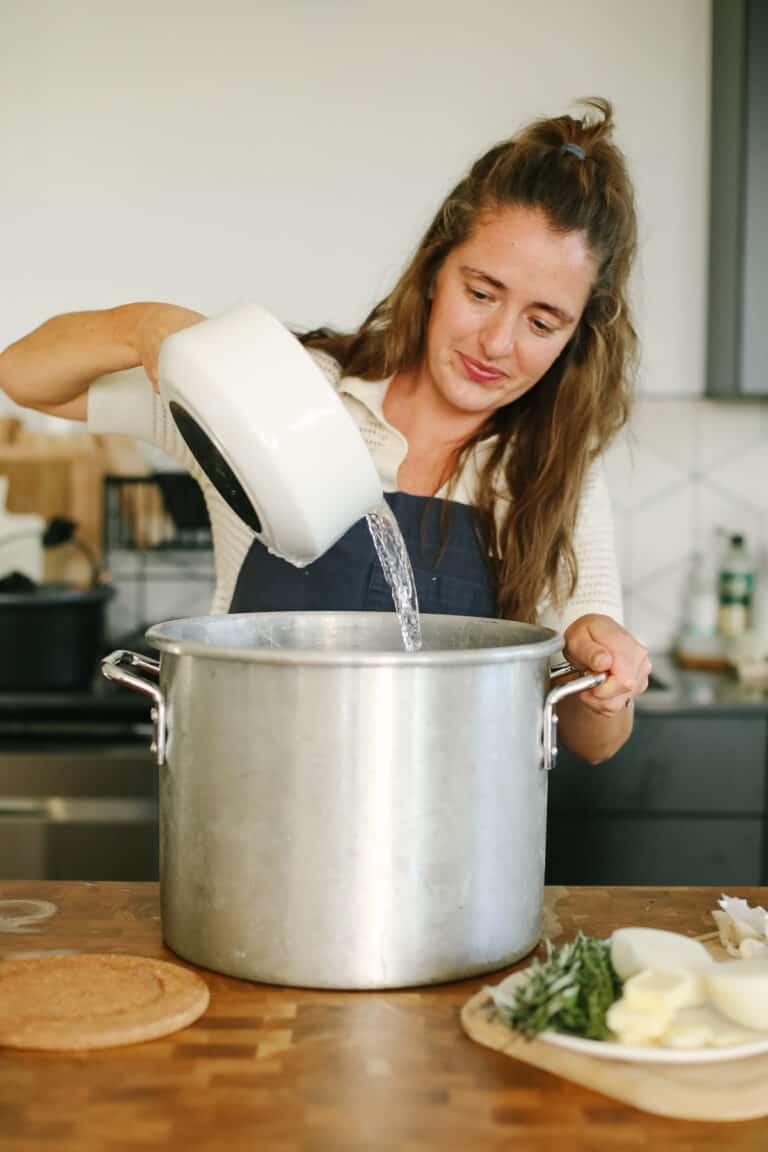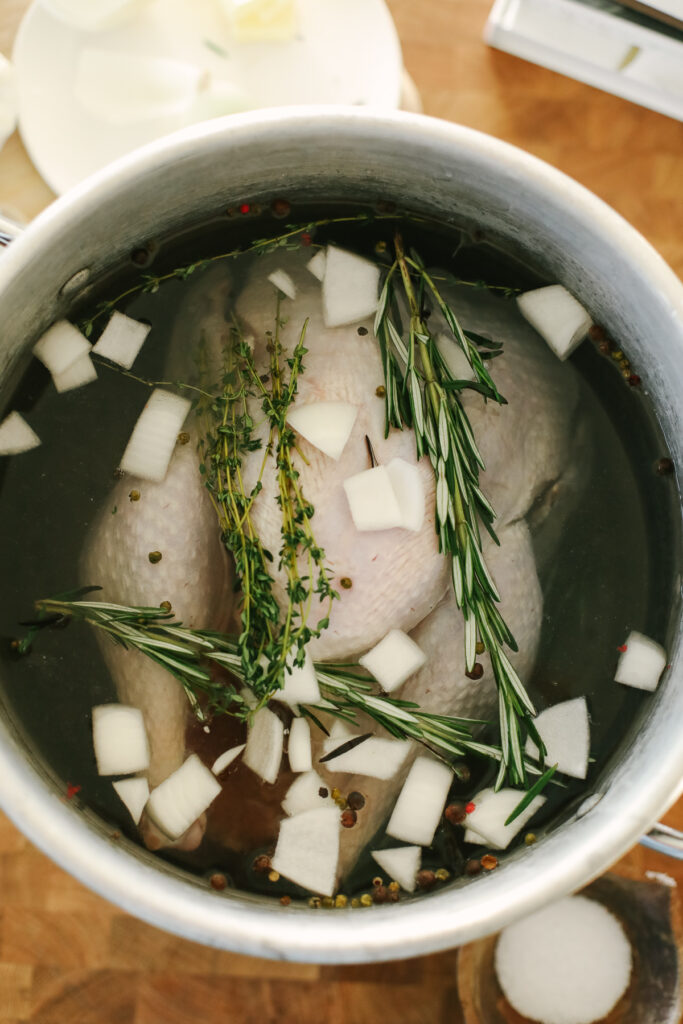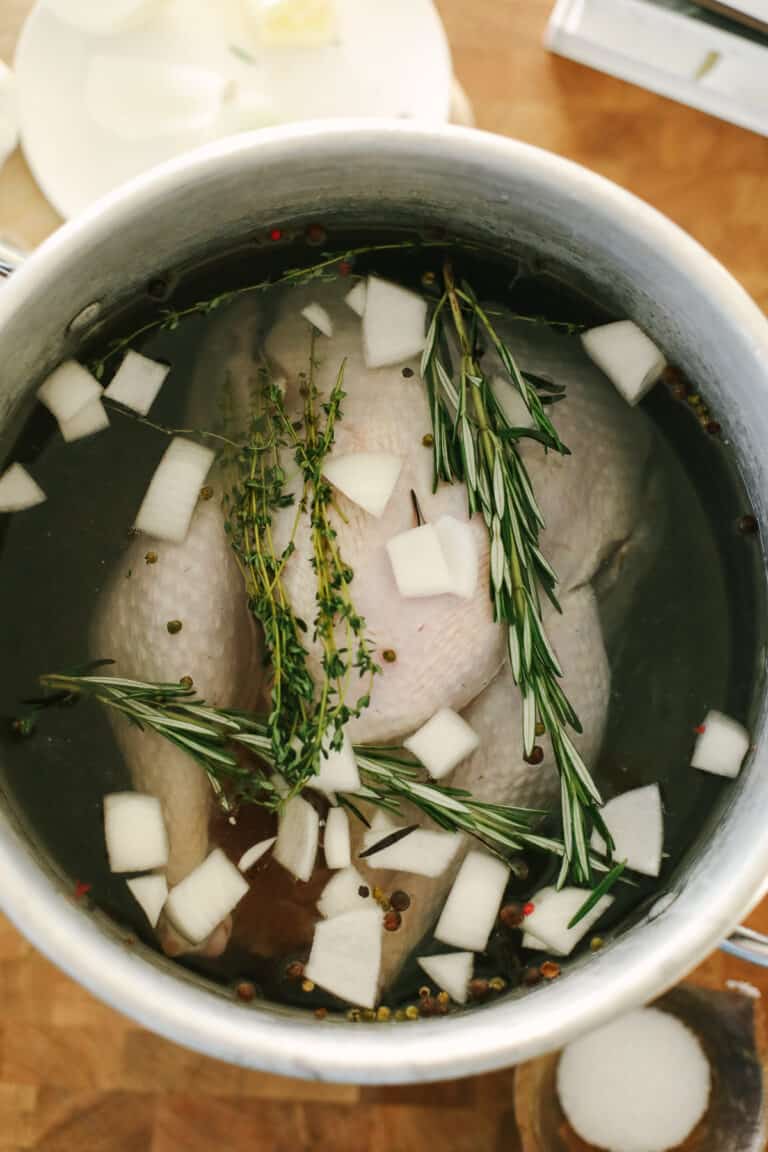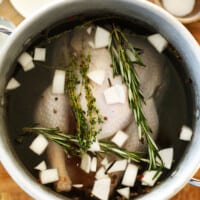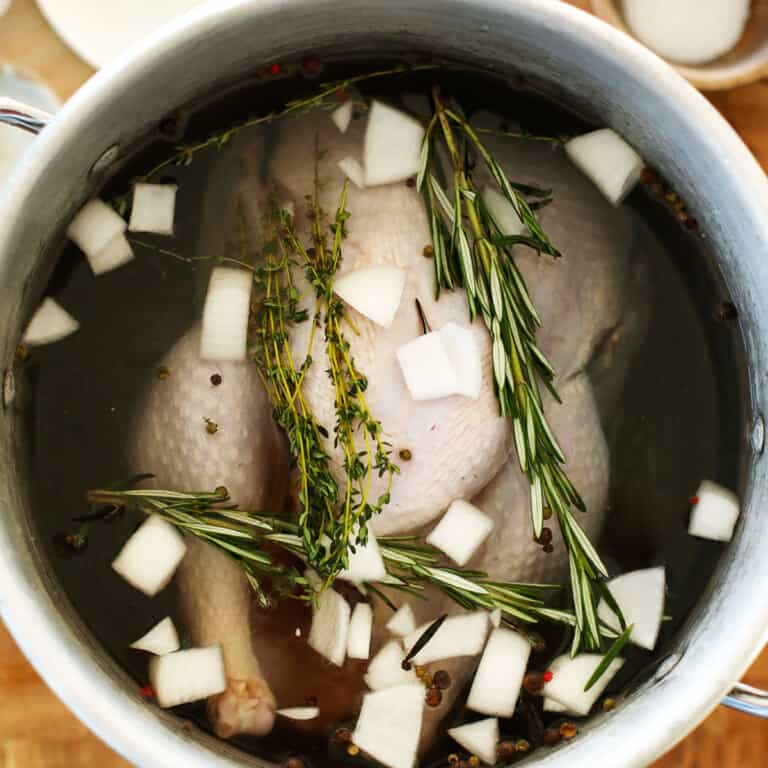 Smoked Turkey Brine
Preparing a turkey with a brine makes for a juicy bird. This smoked turkey brine recipe is only a couple of steps. Get the easiest smoked turkey brine recipe here.
Ingredients
2

gallons

water

separated

1.5

cups

kosher salt

½

large white onion

chopped

5

cloves

garlic

smashed

1

tablespoon

peppercorns

1

tablespoon

whole cloves

3

sprigs fresh thyme

3

sprigs fresh rosemary

12-15

lb.

turkey

innards removed
Instructions
Fill a 20-30 quart pot with 2 gallons of water.

Remove 2 cups of water from the pot and add it to a saucepan with the kosher salt. Heat the two ingredients over medium heat and whisk until the salt has dissolved. Do not bring to a boil. Remove from heat. 

Add the salted water back into the pot and whisk together. 

Next, add the onion, garlic, peppercorns, cloves, thyme, and rosemary to the pot and stir. 

Finally, add the turkey to the pot. Make sure the turkey is completely submerged in the water. 

Place the pot in the refrigerator for 12 hours or overnight.
Nutrition facts
Calories:
76
kcal
Carbohydrates:
16
g
Protein:
5
g
Fat:
1
g
Fiber:
3
g
Sugar:
4
g